Tramabianca saw growth in the average total of nearly every order placed with a customer over a limited period of time with the use of the One Click Upsell plugin.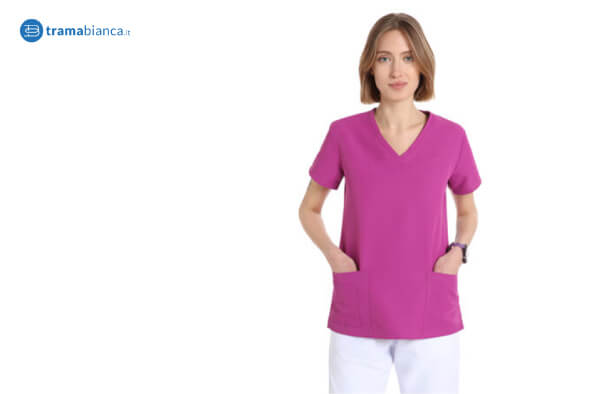 Key Features: Create Global Funnels, Cross-Sell, Down-Sell, One-Time Offers, Sales Funnel, Exclusive Customized Offers, Post-purchase upsell offers, Smart Offer Upgrades, Supports Multiple Payment Gateways.
What the company is all about?
Tramabianca is an online boutique that works on delivering professional healthcare clothing that can be purchased from its website. It offers an excellent and wide range of professional clothing efficient, expert, and easy for healthcare professionals.   
In addition, you can also find healthcare clothes like pants, jackets, tunics, footwear, and more according to your needs and choose colors on the primary fabric and details. The clothes are designed so that they fit exactly your needs. Also, ensuring good quality in fabric, production, and packing. 
The material of clothes is selected so that they are durable, comfortable, long-lasting and good-looking, and professional.
What Were Their Challenges?
Tramabianca is a well-settled online boutique business. They have interacted with several clients during their time working in this business. But there is always a want to grow the business. They wanted to serve the current customers as well as the likely ones for which they were required to form a global funnel that can be offered each time a consumer buys something  from their WooCommerce store.
What Is The Solution And Where Did They Get That?
Tramabianca started using the One Click Upsell Funnel For WooCommerce Pro plugin developed by the team at WP Swings that helps to create global funnels that are independent of a product category as trigger upsell offers each time they buy from your WooCommerce store.
How Did One Click Upsell Funnel for WooCommerce Plugin Help Them Achieve Goals? (Most-Relevant Rated Features As Per Use)
Add the Shipping Price on COD –
With the help of this feature, you can facilitate the cash payment for your customers by simply adding the shipping price on the cash on delivery while making the WooCommerce one-click checkout. It will help you in growing your AOV for your business.
Show Multiple Upsell Offers using Additional Offers –
This functionality will enable the admin to monitor the customers' activities after they accept or decline the post-checkout offer and regulate them properly by referring them to another upsell offer and tracking their findings.
Smart Offer Upgrades –
You can provide this smart offer upgrade feature to your customer which will upgrade the product after they purchase. By using this feature, the product that the customer was purchasing gets substituted with the offer product as the buyer accepts the upsell offer.
Exclusive One-Time Offer –
The exclusive one-time offer feature creates the upsell funnel to be delivered to the customers only one time, even if they accept or refuse it. This means that the customers will just see the funnel offers once found in their order email, which makes them feel special.
Multiple Payment Gateways –
WooCommerce upsell plugin is compatible with multiple payment gateways like WooCommerce PayPal Payments, WooCommerce Stripe, Square, Braintree, and more, which permits payments in a click. It makes upsell offers with a one-click payment gateway that results in increased AOV.
How These Features of WooCommerce One Click Upsell Pro Plugin Helped in Their Store's Growth?
Tramabianca said that they had a better knowledge of their customer's behavior and interests concerning offers, and they can concentrate more on their measures and the results they acquire. They have noticed an increase in their order value and sales rate after creating global funnels with our plugin.
A Short Quote From Tramabianca
"We saw an instantaneous increase in their order value after they utilized the One Click Upsell plugin by WP Swings."

– Tramabianca
Is One Click Upsell Funnel For WooCommerce Plugin Worth The Recommendation?
"Yes, I recommend the One Click Upsell Funnel For WooCommerce Plugin because it is a great tool to increase the average order value of an online store."