Ezenpur Day Spa Incurred 25% of Their eCommerce Revenue With Ultimate WooCommerce Gift Cards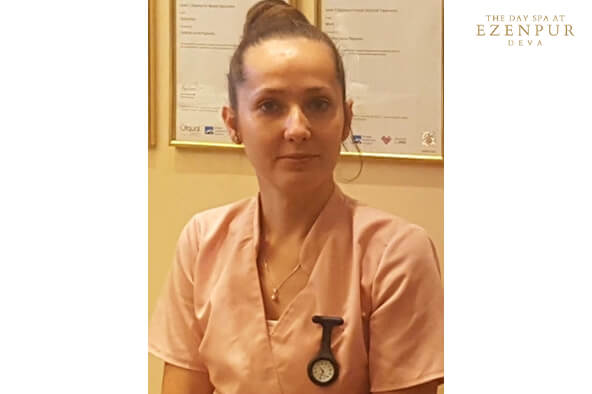 Key Features: Customizable Gift Cards, Gift Card Pricing, Import/Export Gift Card Coupon, Redeem/Recharge Gift Card, Pre-defined Gift Card Template, Share Gift Card via Email, Gift Cards for Selected Categories/Products
What the company is all about?
"Dare to make a habit of eliminating stress, dare to join those who care for and nourish their bodies from natural sources and have access to a more fulfilled life, a better life." – Larisa P.
Larisa Papusoiu, an aromatherapist, beauty therapist, and entrepreneur is set on a mission to restore the human connection with the self-using nature-friendly holistic methods. Along with it, her aim is to transform the quality of people's lives by triggering them to adopt methods with lasting changes rather than temporary results.
What Were Their Challenges?
Although holistic healing therapies are a better approach to transform one's life. Yet, the lack of information or rather misconceptions about the spa services and holistic therapies usually makes the perception of them being luxury services with hefty charges. Also, being one of its kind day spa in Romania, attracting customers' interest was quite a tough job.
What Is The Solution And Where Did They Get That?
Titus started using the Ultimate WooCommerce Gift Cards and eventually found that the pro version Gift cards for WooCommerce Pro by WP Swings experienced a great increase in their business revenue with a 25% annual increase. Thereafter, he observed a few immediate benefits of our plugin.
How Does Ultimate Gift Cards for WooCommerce Plugin Help Them Achieve Goals? (Most-Relevant Rated Features As Per Use)
Gift Card Customization –
Using this feature attracts more eyes towards the gift card program as gift coupons with personalized messages to get holistic healing aromatherapy and beauty therapy are loved by all their customers.
Redeem/Recharge Gift Card –
The customers got a convenient choice to redeem or recharge their gift cards either from their outlets or online.
Import/Export Gift Card Coupons –
This feature helped them to import predefined gift card coupon codes to manage gift card redemption both online and offline. It also helped them to export the gift card coupons and gift card products details into a CSV file format to create backups and other referring purposes.
Pre-defined Gift Card Template –
The pre-defined templates in the gift card plugin gave an upper hand to them to add seasonal and occasional gifting options.
Gift Card Pricing –
This feature helped them in creating variations in gift cards based on pricing. Hence, giving more choices to their customers while purchasing gift cards depending on their budgets.
Select Categories and Products for Gift Card –
This feature helped the Ezenpur Day Spa team by segregating the list of categories and/or products on which the gift cards are applicable.
Sharing Gift Card via Email –
The gift cards shared via email helped them to connect with clients on email and provide the customers with a more personalized environment. The customers who got gift cards on email reverted faster than the ones who received gift card codes on text messages or in PDF format.
How These Features of Ultimate Gift Cards for WooCommerce Plugin Helped In Their Store's Growth?
When we asked Larisa about the impact of implementing Ultimate WooCommerce Gift Cards, she told us that the first product she ever sold out was an offline gift voucher.
Ezenpur Day Spa is just a year and 3-month-old spa house running the gift cards program from the very start of their business. And after the year of running the business for 1 year, the gift cards accounted for 25% of annual sales.
A Short Quote From Ezenpur Day Spa
"Overall you are doing great work. I know that Gift cards are a business and should be profitable. From the experiences I had working with you, I like your awesome customer service and dedication."

– Titus Sandru
Is the Ultimate Gift Card for WooCommerce Plugin Worth Recommendation?
"The Ultimate WooCommerce Gift Cards plugin has been an inevitable part of our Ezenpur Day Spa. It's definitely because of this plugin that I got my first sale ever. You definitely have my recommendation for this awesome plugin!"
– Ezenpur Day Spa