Mia Boutique was able to unleash efficiency by incorporating RMA Return Refund & Exchange for WooCommerce. They started using the refund/exchange feature to their benefit.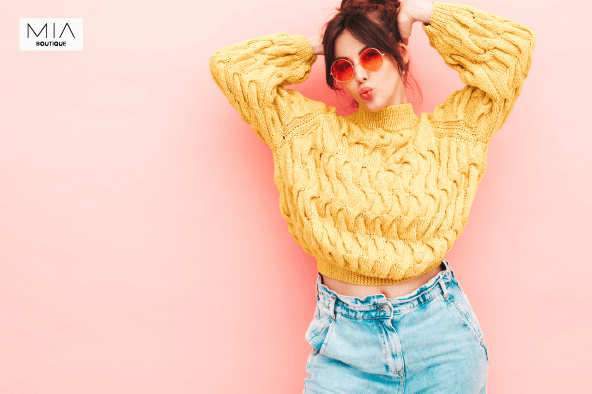 Key Features:
Offers a dedicated system to submit product refund/return/exchange requests.
Guest users can also Refund/Exchange/ Cancel their order.
What the company is all about?
Mia Boutique is a multi-brand store. Their goal is to offer a wide collection of garments, shortlisted from different firms, that brings originality and quality at reasonable prices. The mission is to provide constant updates and to always provide the latest trends. Online store we want to bring our fashion to more clients and inspire them through our looks.
Mia Boutique stands by this one quote— " We help you get the best version of yourself!!"
What Were Their Challenges?
Before incorporating the RMA return management system they were facing issues in making a dedicated exchange and return policy for their brand. Because of this issue, there were fewer returning and trusting customers.
What Is The Solution And Where Did They Get That?
However, after incorporating the RMA Return Refund & Exchange For WooCommerce Pro plugin made by geniuses at WP Swings was dedicated to solving all the said issues. 
With a transparent return and refund policy Mia Boutique was able to gain the trust of its customers. This enabled the customers to buy more products from their websites. Thus, increasing sales.
How Did RMA Return Refund & Exchange For WooCommerce Pro Plugin Help Them Achieve Goals? (Most-Relevant Rated Features As Per Use)
Mia Boutique implemented the features of WooCommerce Return and Refund, which enabled them to make a transparent refund and exchange policy for not their registered customers but also for guest customers.
Refund/Exchange for Guest User –
With this feature, merchants can develop a refund and exchange policy for guest users as well.
How These Features of RMA Return Refund & Exchange for WooCommerce Plugin Helped in Their Store's Growth?
The amazing features helped them see a great scope for growth. About a 20% increase in customer confidence, and a 20% rise in sales because of trusting and returning customers.
A Short Quote From Mia Boutique
"Your plugin and support have always been fantastic!"

– Mia Boutique
Is RMA Return Refund & Exchange for WooCommerce Plugin Worth The Recommendation?
Overall Mia Boutique was pretty content with our plugin. They gave us a 5-star rating. They were also delighted with our support team, and the user-friendly interface of the plugin.   
They were able to increase the rate of returning customers by 20%.