The Slowdays Witnessed a 20% Splurge in Their Sales After Using Ultimate WooCommerce Gift Cards & 30% Growth in Traffic!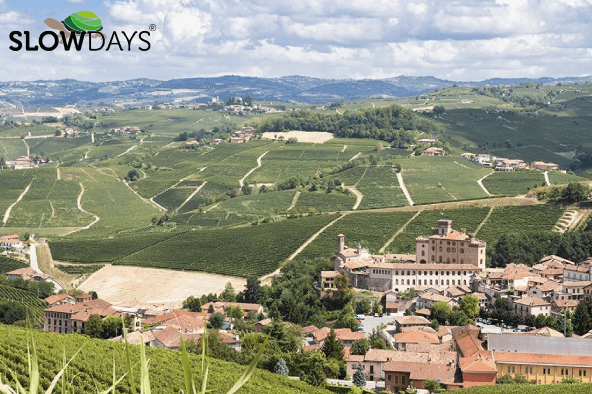 Key Features: Customizable Gift Cards, Pre-defined Gift Card Template, Offline Gift Card PDF Support, Share Gift Card via Email
What the company is all about?
Slow Days is all about making your travel experience linger a little longer with calm and off-beat travel treasures that you might not want to miss.
Setup in 2016, Claudia Giachino came up with this business idea after struggling in her professional life for a good time. Being involved in traveling as part of her professional routines, she started to study and discover more than merely visiting the destination.
Slow Days is a venture of experiences, discovery, and tailor-made travel packages to give sensoriality to the journey with nature walks, street photography, etc.
What Were Their Challenges?
Slow Days came into existence in 2016. This travel-tour operator is an off-beat experience provider to give you calm and relaxed trips. Since not many people are attracted to such experiences, it gets hard to attract the eyes of audiences with multiple travel agencies selling lucrative deals and travel packages.
What Is The Solution And Where Did They Get That?
Claudia started using Ultimate Gift Cards for WooCommerce plugin and eventually realized the potential of gift cards marketing and how more features can benefit them better. That's when they switched their plan to premium gift cards plugin, Gift cards for WooCommerce Pro from WP Swings.
How Does Ultimate Gift Cards for WooCommerce Plugin Help Them Achieve Goals? (Most-Relevant Rated Features As Per Use)
Gift Card Customization –
Using the Gift Card Customization feature helped Slow Days tailor-made their gift card coupons for their gift card marketing program considering the requirements of their customers and potential audience. Also, this feature helped them with custom messages to attract the eyes of consumers during specific deals and festive runs.
Pre-defined Gift Card Template –
The pre-defined templates in the gift card plugin gave a perfect opportunity to them to create gift cards with more dedicated designs reflecting the occasion and tour destinations.
Offline Gift Card PDF Support –
This feature helped them to share downloadable PDF gift cards with the explorers and travelers to redeem them in offline stores as well.
Sharing Gift Card via Email –
The gift cards shared via email helped them to connect with clients on email and provide the customers with a more personalized environment.
How These Features of Ultimate Gift Cards for WooCommerce Plugin Helped In Their Store's Growth?
Interviewing Claudia about the impact of using Ultimate Gift Cards for WooCommerce and its features, she said, "The big turnover for our company is the tailor-made travel division. With Gift Cards, we add a 20%(more or less) of turnover that we wouldn't be able to consider at all. Now we want to create more standard Tours that we want to sell in the same way".
Running their business with Ultimate WooCommerce Gift Cards, they also witnessed an increase in total website traffic by 30%.
A Short Quote From Slow Days
"It's only a little part of my business, but with this plugin I allow the customers to reserve their experiences in a different way".

– Claudia Giachino
Is the Ultimate Gift Card for WooCommerce Plugin Worth Recommendation?
We loved working with this plugin and enjoyed the customer support services and customization requests to the fullest. Team WP Swings is awesome! We'll recommend every bit of it.