Striking the Perfect Note: Empowering Musicians with Zoho CRM and WooCommerce Integration - A 25% Conversion Boost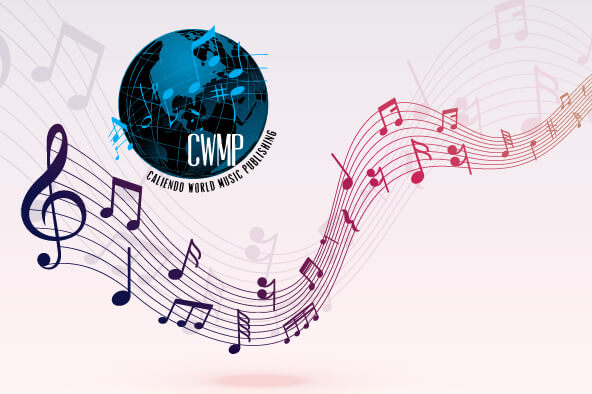 Key Features: Syncs data, products, spending, historical records, and logs, supports filters with instant or background sync, two-way product/order sync, and logging.
What the company is all about?
Caliendo World Music Publishing is an online platform that offers a wide range of services and resources related to world music, classical music, and music education. It provides sheet music for classical musicians, specializing in world music compositions like Tango Americano, Flamenco Americano, and Flute Sonatas.
The platform hosts the 2T Academy, offering online learning courses that coach musicians in developing vital business skills, leveraging their inherent creativity and adaptability for success in the contemporary business world. Led by Christopher Caliendo, a composer, guitarist, publisher, educator, and recording artist, the site aims to guide musicians on a transformative journey to excel in both their musical and professional endeavors.
What Were Their Challenges?
Caliendo World Music Publishing faces challenges that include managing sales data between the store and database, tracking customer interactions, efficient inventory management, smooth order processing, handling growth, and gaining insights through analysis.
What Is The Solution And Where Did They Get That?
The solution for Caliendo World Music Publishing's challenges is the CRM Integration For Zoho With WooCommerce plugin. After acquiring the solution through the WooCommerce marketplace, they were able to set up seamless synchronization of sales data, customer interactions, and data analysis, providing a comprehensive and efficient solution to address their business needs.
What Immediate Benefits Did They See After Successfully Implementing Our Plugin?
When asked about the immediate benefits of the plugin, this was their response:
"Being able to look up a contact and see the sales order/product a customer has purchased is fabulous. It saves time and effort, plus allows us to have targeted marketing campaigns based on the purchase from one platform."
How Does CRM Integration For Zoho Plugin Help Them Achieve Goals? (Most-Relevant Rated Features As Per Use)
Christopher Caliendo, through the WooCommerce CRM Zoho Integration plugin, might have used the following features to address their challenges:
Feeds to sync WooCommerce data –
This feature enables the synchronization of Products, Contacts, Deals, and Sales Orders between WooCommerce and Zoho CRM.
Bulk Data Sync and One-Click Sync –
These options allow them to send WooCommerce data over to Zoho CRM effortlessly and promptly.
Historical Data Sync –
Using either one-click or bulk data sync, they can transfer all their existing (historical) data from WooCommerce to Zoho CRM.
Comprehensive Logging –
The plugin provides detailed logs of successful and failed data syncs, making it easier to identify and resolve errors during synchronization.
Instant Sync –
This feature allows for real-time synchronization of WooCommerce data to Zoho CRM when specific events, like a "New Order," occur.
Two-Way Sync for Products and Orders –
They can synchronize product stock quantity and sales order status between Zoho CRM and WooCommerce in both directions.
Conditional Filters –
With this feature, they can ensure data is synced over Zoho CRM only if specific conditions are met.
Background Sync –
By enabling background sync, they can sync existing data in the background every 5 minutes using Bulk Sync.
Enable Woo Sync Logging –
This setting allows easy enabling or disabling of log creation for WooCommerce-based synced data over Zoho CRM.
How These Features Of CRM Integration For Zoho Helped In Their Store's Growth?
These features collectively helped Caliendo World Music Publishing streamline its sales and customer data, track customer interactions, manage inventory, process orders efficiently, and gain valuable insights through data analysis without any hassle.
A Short Quote From Caliendo World Music Publishing
"The team was fantastic to include the custom development work that we needed to be done in a timely, professional, and cost-effective manner."

– Caliendo World Music Publishing
Is The WooCommerce CRM Zoho Integration Plugin Worth Recommendation?
Caliendo World Music Publishing gave our Zoho WooCommerce integration solution a perfect 5 out of 5 recommendation score.
The successful integration solution has proven to be highly effective in streamlining operations and enhancing overall business efficiency. With this positive feedback, our plugin can significantly benefit other businesses seeking seamless integration between WooCommerce and Zoho CRM.