Unlocking the Power of RMA Return Refund & Exchange for WooCommerce: Enhancing No 44's Return/Refund/Exchange Process for Improved Efficiency.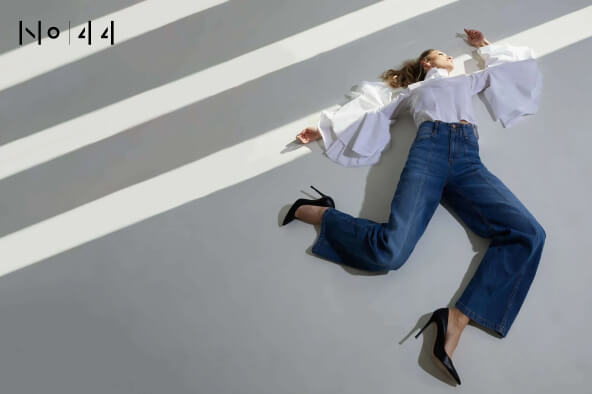 Key Features:
Offers a dedicated system to submit product refund/return/exchange requests.

Has a sophisticated eWallet with a return slip label for RMA tracking.

Provide efficient and accurate product inventory management.

Guest users can also Refund/Exchange/ Cancel their order.
What the company is all about?
No 44 is a new luxury label that takes inspiration from powerful women who defy trends. The brand aims to create sensual and feminine pieces from beautiful fabrics, with cuts that are inspired by menswear. 
The idea behind the brand was born out of a desire to make women feel modern, vibrant, and beautiful in the most timeless fashion item: jeans. 
No 44 is all about simplicity, attention to detail, and using top-quality materials. The brand's goal is to create practical styles that can be worn to the office with a shirt or on a relaxed holiday with sneakers or heels.
What Were Their Challenges?
Before using RMA Return Refund & Exchange for WooCommerce plugin by WP Swings, No 44 was facing some pain points related to the exchange process. No 44 customers were predominantly choosing to request exchanges via email, resulting in longer processing times for our back-office team.
What Is The Solution And Where Did They Get That?
However, since implementing the RMA Return Refund & Exchange For WooCommerce Pro plugin by WP Swings, No 44 has witnessed a significant improvement in our website's performance. The user-friendly interface provided by the plugin has encouraged our customers to choose the website over email when requesting exchanges.
As a result, our back-office team has been able to resolve exchange requests more efficiently and in a shorter amount of time. No 44 is delighted with the plugin's performance and the positive impact it has had on our business.
How Did RMA Return Refund & Exchange For WooCommerce Pro Plugin Help Them Achieve Goals? (Most-Relevant Rated Features As Per Use)
No 44 utilize features of our plugin i.e. RMA Return Refund & Exchange for WooCommerce to effectively manage their exchange request via their website instead of email, check the specific feature that helped them listed below—
Enable Exchange Request With Same Product or its Variations –
This feature lets you easily allow the merchant to exchange their product with the same product and its variations only.
How These Features of RMA Return Refund & Exchange for WooCommerce Plugin Helped in Their Store's Growth?
Absolutely! By automating the tracking of return/refund/exchange requests through your RMA Return Refund & Exchange for WooCommerce plugin by WP Swings, we have been able to increase our productivity significantly. In fact, we have been able to process 50% more requests compared to when we were manually tracking requests from emails. 
This enhancement has not only enabled No 44 to process a higher volume of requests with efficiency, but it has also liberated the No 44 team's time, enabling them to concentrate on other crucial aspects of the No 44 enterprise.
"Great product for Managing and Dealing with Exchange/Refund Requests."

– No 44
Is RMA Return Refund & Exchange for WooCommerce Plugin Worth The Recommendation?
We are quite happy with the response from your plugin on our website, and we do recommend your plugin to anyone looking for a sensible solution for any issues pertaining to returns, refunds, and exchanges. 
The time it takes to process inquiries based on Refund/Exchange requests has been reduced by an impressive 100% thanks to your plugin. The response we experienced has made us really delighted.