E-mil Web Design could deliver and generate the ticket by mail using Event Ticket Manager by WP Swings. These email-generated tickets contributed directly to 20% increase in their website traffic.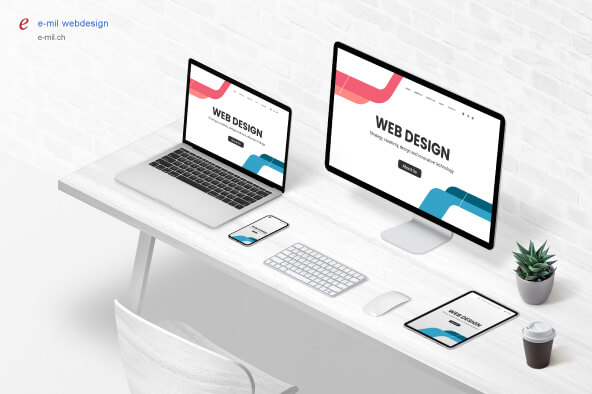 Key Features:
Easily personalize their tickets and email them to customers.

Add a new product category to the store.

Allow merchants to quickly add events.

Notify customers prior to events.
What the company is all about?
E-mil Webdesign has been building websites for SMEs, weddings, artists, craftspeople, and many other types of businesses for more than 20 years. Since then the company has become an expert in WordPress-powered websites.
You can manage your content yourself using a user-friendly backend with a content management system like WordPress. E-mil Web Design will be glad to assist you in redesigning your website. With the help of E-mil, you can upgrade your old version to the newest version of WordPress-based website.
What Were Their Challenges?
E-mil Webdesign prefers to utilize WordPress and the WooCommerce shop plugin for online stores. E-mil has designed 15+ projects so far. All they wanted was for their tickets to be gated and delivered by mail. So, they would be able to efficiently spread their brand and increase their audience reach.
What Is The Solution And Where Did They Get That?
How Did Event Ticket Manager for WooCommerce Plugin Help Them Achieve Their Goals?(Most-Relevant Rated Features As Per Use)
Email Reminder Before Event –
To let customers know when an event will begin or how many days are remaining till it, Event Tickets WooCommerce allows merchants to send an email reminder to their customers.
Track Via Emails & SMSs –
By tracking emails and SMSs, retailers can ensure that customers have received their tickets. This also means that by using WooCommerce event organizers, your customers can receive their tickets by email.
Send Tickets During Processing Order –
You can now generate and mail your customer's tickets in pdf format while your order is being processed thanks to this feature of the event tickets plugin.
Check-In using QR Code –
The WooCommerce Event Tickets plugin makes it simple for customers to check in by using QR codes. You can go to the event check-in website by scanning the created QR Code on the event ticket that was emailed to you in pdf format and clicking the link that was generated from it.
Multiple Tickets –
With the help of the Event Tickets Manager for WooCommerce, retailers may offer multiple tickets to different customers. Customers become more loyal as a result.
How These Features of Event Ticket Manager for WooCommerce Plugin Helped In Their Store's Growth?
E-mil reported that their engagement rate and session duration increased up to 10% in no time. They also observed a 20% increase in traffic right after delivering tickets via email and a similar percentage jump in the number of sessions for their articles.