Heel Holland Fotografeert saw an increase in the conversion rate of nearly every course sold with a customer over a limited period of time with the use of the Upsell Order Bump Offer plugin.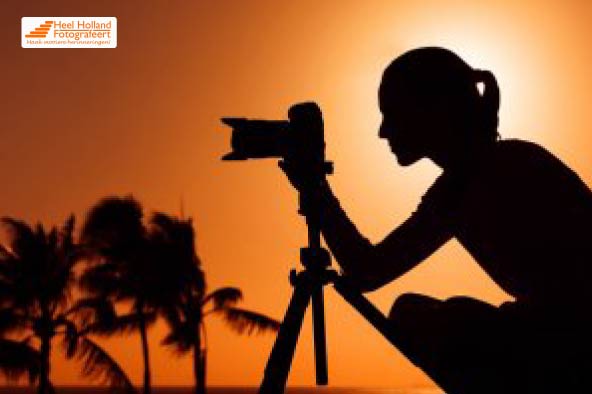 Industry: eCommerce: Education
Shopping Cart: WooCommerce
Key Features: Create Global Funnels, One-Time Offers, Sales Funnel, Exclusive WooCommerce Upsell Popup, New Templates and Customization, Smart Offer Upgrades, Supports Multiple Payment Gateways.
What the company is all about?
The Heel Holland Fotografeert offers offline and online photography courses, workshops, and masterclasses designed to give you all you need to advance your photographic abilities whether you are a beginner or advanced. It provides a wide selection of top-notch professional photography classes, workshops, photography holidays, photo projects, and publications.
Furthermore, Heel Holland Fotografeert's personalized approach enables photographers of all skill levels to capture better pictures.
What Were Their Challenges?
Heel Holland Fotografeert is a well-established photography business. Throughout their business, they have dealt with several consumers. Nonetheless, there is always a desire to expand the company. They needed to design a template that can be customized to their preferences and develop upsell offers that can be set at a lower price to make the purchase seem like a no-brainer when your customer is checking out from your WooCommerce store because they wanted to serve both the current and potential customers.
What Is The Solution And Where Did They Get That?
Heel Holland Fotografeert started using the Order bump offer plugin for WooCommerce plugin developed by the team at WP Swings that enables to customize templates as per their selection of a product to create upsell offers that may be displayed when a consumer checks out from your WooCommerce store each time.
How Did Order Bump for WooCommerce Plugin Help Them Achieve Goals? (Most-Relevant Rated Features As Per Use)
WooCommerce Upsell Popup –
An intriguing feature of the upsell order bump offer plugin is a popup that provides you the choice to show the sales pop-up at the checkout page. You can show the items that go with your transaction using the WooCommerce checkout popup.
New Templates and Customization –
You can now choose from one of the five carefully crafted templates made for your eCommerce stores. With these, creating upsell offers becomes simple, and you can also set the price lower to make the transaction seem like a no-brainer while your customer is checking out.
Show Multiple Upsell Offers using Additional Offers –
The WooCommerce Upsell Order Bump Offer plugin helps to direct the customers to another upsell offer and keep track of their results, this functionality will allow the admin to monitor the customers' activities after they accept or decline the post-checkout offer and control them appropriately.
Carousel on Offer Image –
This feature will spotlight your image and offer you plenty of room to add extra photographs to seal the deal. The images slide in from right to left. The order bump will slide onto the screen in the offer image's carousel when a customer has been seeing your product page for 5 seconds.
Offer Background Color –
With the most recent offer background color functionality, you may customize the background color of the WooCommerce bump offer box. By selecting the proper color combinations, you may quickly obtain the chance to draw consumers towards the offer, increasing sales.
Smart Offer Upgrades –
You can provide this smart offer upgrade feature to your customer which will upgrade the product after they purchase. By using this feature, the product that the customer was purchasing gets substituted with the offer product as the buyer accepts the upsell offer.
Multiple Payment Gateways –
The WooCommerce upsell plugin is compatible with a variety of payment methods, including WooCommerce Stripe, Square, Braintree, and more, allowing for one-click purchases. With a one-click payment gateway, it creates upsell offers, which raises AOV.
How These Features of WooCommerce Order Bump Pro Plugin Helped in Their Store's Growth?
Heel Holland Fotografeert said that they can focus more on their actions and the outcomes they achieve because they have a greater understanding of their customer's behavior and interests in offers. They used Upsell Order Bump to customize templates, and they noticed an improvement in their conversion and sales rate.
A Short Quote From Heel Holland Fotografeert
"We saw an instantaneous increase in the conversion rate after we utilized the Upsell Order Bump Offer plugin by WP Swings."

– Heel Holland Fotografeert
Is Upsell Bump Offer For WooCommerce Plugin Worth The Recommendation?
"From being unable to see any changes in sales to quickly seeing an increase in the conversion rate and 20% more users were added. The outcomes I'm seeing from the Upsell Order Bump Offer for WooCommerce Pro plugin have my complete satisfaction. I'll give this plugin a score of 4 out of 5."