Do You want 25% Retails eCommerce Escalation In Just 2 Months?
Use Points And Rewards For WooCommerce Like PERTIES Freshwear!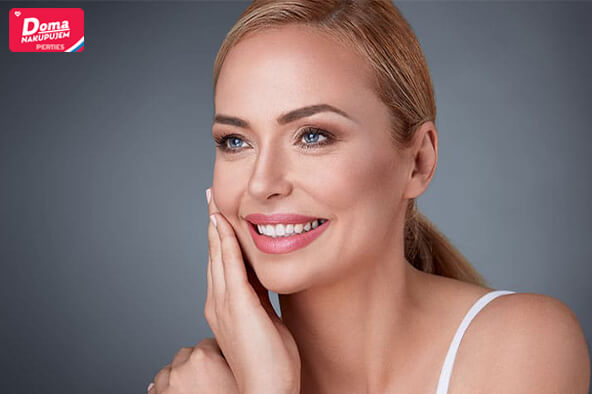 Industry: Retail eCommerce: Female Hygiene & Sanitary Products
Shopping Cart: WooCommerce
Key Features: Reward & Redeem loyalty points on product purchase, sign-ups & referrals. create a membership based on reward points & adjust them in case of return or canceled order.
What the company is all about?
At Perties, they are devoted to producing high absorbent menstrual, incontinence, and postpartum pants that are vegan, naturally more comfortable, PFAS substance-free, economical, and safer options for the human body than the alternatives.
Even though a small business, Perties stands out in its market, going beyond typical menstrual care items and introducing comfortable, high-quality hygienic underwear.
With an eco-friendly easy-care option and a range of styles, there is no greater good than the assurance they give you, 'We promise we won't let you down".
What Were Their Challenges?
The goal of Perties freshwear is to keep the product quality of a premium standard, and customers often abandon their purchases due to high prices. The product price is always an essential factor that drives purchase. And for a price-sensitive customer base, the real problem at hand was to maintain the quality of the product without compromising its price.
Above all, customers can always go for a cheaper alternative. Hence, Perties needed a solution to increase sale frequency and customer retention at the same time.
What Is The Solution And Where Did They Get That?
Vlado started using the Rewards for WooCommerce and eventually found that the pro version Points and Rewards for WooCommerce Pro by WP Swings was a perfect fit for him to increase his Customer Lifetime Value. Thereafter, he observed a few immediate benefits of our plugin.
How Does Points And Rewards For WooCommerce Plugin Help Them Achieve Goals? (Most-Relevant Rated Features As Per Use)
Reward & Redeem Points –
After every purchase of Perties hygiene products, customers received some points which they could redeem later on to either avail discount on their next purchase, or buy a new product absolutely through those points.
Points Notification Through Email –
Vlado could send out emails regarding the point expiration date so that customers redeem their points in time. So, welcome back, user!
You need to set the number of days before you want to send the point expiration emails. Consequently, the plugin will automate it.
Referral Points –
The referral point feature helped them to get fresh customers through their existing ones. Every unique referral received a set number of points that could later be redeemed.
Points Table Tracking & Updation –
A point table gives a detailed overview of all the points of the customers under one section. The admin can check coupons that the customer has generated, add or deduct points based on their purchases.
Points Adjustment On Order Refund & Cancellation –
This plugin functionality automatically modifies and manages the points transaction for refunded or canceled orders—no confusion of deducting or adding any points.
Points On Order Total –
Merchants can use this functionality to offer a defined number of points if the order value falls within a specific range. Here, a merchant can add numerous rules to provide a varying quantity of points depending on the order value range.
Review Comment Point –
You can award points for comments and reviews with this reward management plugin. When a consumer leaves a review on a product page or comments on a blog page, you can give them a specific number of points.
Point Conversion And Coupon Generation –
Customers could convert their points into coupons to redeem them for purchase. On the other hand, Vlado could control the minimum or maximum purchase limit to use those coupons.
Building Membership –
Based on the total points, the admin can create membership tiers and offer exclusive discounts to users.
Initially, Vlado had his doubts, but then he could practice the membership feature of our plugin with the help of our support team.
How These Features Of Points And Rewards For WooCommerce Helped In Their Store's Growth?
When asked about the impact of Points and Rewards for WooCommerce on the growth of his store, Vlado says, "1/3 of our customers return to our store to buy again because they want to redeem their points."
The points he offered to the users made their return to his store for redemption and discounts on their next purchase. As a result, Perties could soar up their revenue by 25 percent in just two months. The best part is you win both ways. Customer satisfaction & engagement, and continued store sales.
A Short Quote From Perties Freshwear
"I couldn't expect better results with any other team. Attention is always excellent and on time even when you have minor issues, and they solve them asap. The features have everything, and I can't think of any feature that could make it better. From compatibility to customizations, they have assisted a lot. Absolute satisfaction. I'll give it a full 5-star review. It's definitely worth an upgrade to the pro plugin version. Additionally, I'm using RMA for WooCommerce, and it's smooth too."

– Vlado Laco
Is Points And Rewards For WooCommerce Plugin Worth The Recommendation?
"I'm quite satisfied with the results I'm getting from Points and Rewards for WooCommerce plugin. A special thanks to the developers for their assistance and support. I really suggest this plugin to anyone thinking about delivering a points system to consumers because of the quality of the extension and the level of assistance they provide. The only reason why I am using 2 licensed Points and Rewards for WooCommerce plugin on my sites. Trust the process and observe repeated purchases."