Why did 80% of BilionerBit's users switch to WooCommerce Wallet System? Discover the secrets to lightning-fast payment speed.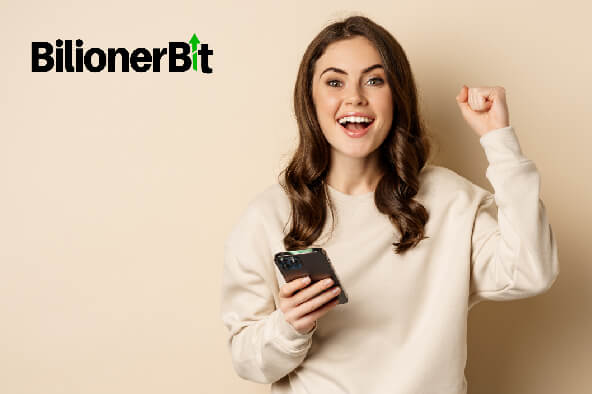 Industry: Cryptocurrency and Blockchain
Shopping Cart: WooCommerce
Key Features: Wallet Topup by Admin & Users, Invite New Users, Offer Rewards on Favourable Actions, Wallet Partial Payment.
What the company is all about?
BilionerBit: A thrilling cryptocurrency website, offering an extensive range of digital coins, from popular choices like Ethereum, Binance, Chainlink, Bitcoin, DogeCoin, and more. 
With guaranteed profitable deals, robust security, and a user-friendly wallet system, it's a go-to platform for both seasoned traders and newcomers. 
Introducing users to the excitement and potential of cryptocurrency trading at BilionerBit.
What Were Their Challenges?
BilionerBit faces challenges in cryptocurrency transactions: security concerns with sensitive information, ensuring payment efficiency, providing user convenience, building customer trust, and addressing transaction speed for real-time processing.
What Is The Solution And Where Did They Get That?
In the case of BilionerBit, after implementing the Wallet System for WooCommerce Pro plugin, the site witnessed a steady influx of new users within a short period. The plugin's seamless functionality and enhanced user experience immediately resulted in increased engagement, improved customer satisfaction, and streamlined payment processes. These immediate benefits contributed to BilionerBit's success in the competitive cryptocurrency market.
How Does Wallet System For WooCommerce Pro Plugin Help Them Achieve Goals? (Most-Relevant Rated Features As Per Use)
These features can greatly benefit BilionerBit by enhancing user engagement, providing a seamless payment experience, and encouraging repeat transactions. Here's how each feature can contribute to the platform's success:
Rechargeable Wallet –
This feature allows registered users to recharge their wallets easily using existing payment methods. It simplifies the process of adding funds, promoting frequent deposits, and increasing user activity on the platform.
Exportable Transaction History –
Users can access and download their transaction history, ensuring transparency and accountability. This feature builds trust among users and helps them keep track of their financial activities.
Bulk Edit User Wallets –
The flexibility to credit or debit balances from user wallets in bulk or individually simplifies any necessary adjustments, making it easier for BilionerBit to handle various financial scenarios efficiently.
Invite New Users –
Enabling customers to send email invitations to unregistered users encourages word-of-mouth marketing and can lead to an expanded user base, driving growth for BilionerBit.
Offer Rewards on Actions –
By incentivizing favorable actions like signups, daily logins, referrals, and reviews, BilionerBit can encourage wallet usage and promote user engagement, increasing overall activity on the platform.
Wallet Coupons –
Creating wallet coupons that users can redeem to recharge their wallets can boost customer retention and attract new users with exclusive offers and discounts.
How These Features Of Wallet System For WooCommerce Pro Helped In Their Store's Growth?
In conclusion, these features are collectively contributing to BilionerBit's success. The Wallet System is so reliable that 80 percent of its users are using it to purchase cryptocurrencies. Additionally, 75% of users are utilizing wallets to earn credit points for favorable actions, further amplifying the usage of the wallet system.
A Short Quote From BilionerBit
"A great company that provides a service with a good understanding of what you request and support."

– BilionerBit
What Rating Did Bilionerbit Give To Our Woocommerce Payment Method?
When asked to rate the ease of payment provided by the WooCommerce Wallet system, BilionerBit gave our tool a solid 5 out of 5.
This feedback confirms its effectiveness and user-friendliness, showcasing our commitment to providing innovative solutions that enhance customer satisfaction and drive business growth. We will continue to exceed expectations in the dynamic realm of e-commerce.