Garden Rock is an indoor rock festival featuring local and regional bands. The band noticed an impeccable response in their event booking and a hike in ticket sales by using Event Ticket Manager for WooCommerce by WP Swings.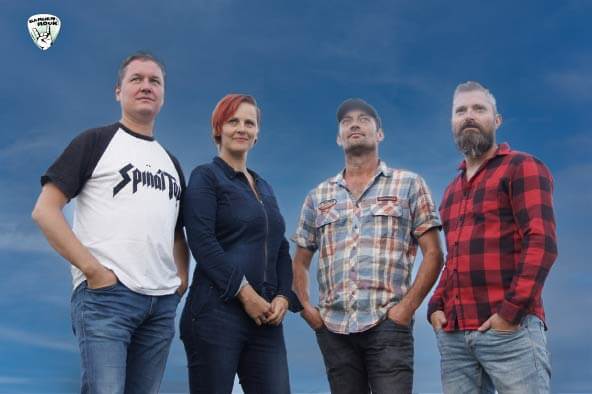 Key Features:
Multiple Tickets 

Customers can get Event Tickets via Email.

Easy Check-In Process by using QR Code.
What the company is all about?
Garden Rock is a rock concert showcasing regional and local musicians. Garden Rock offers the service of distributing tickets for independently planned events. The maximum number of tickets that may be ordered or saved may be determined separately by Garden Rock.
What Were Their Challenges?
Garden Rock is a local and regional band that performs at the indoor rock festival. For those who are unable to get a smooth entry, we also offer additional products with the sale of tickets. If Garden Rock sells products or services from third parties through these events, we also look into the events and every process of an event, from registration to final check-in, and always find the best ways to improve your experience. We are available at every step and can help you through your difficulties.
What Is The Solution And Where Did They Get That?
Garden Rock's music band started using the Event Tickets Manager for WooCommerce Pro developed by WP Swings. This decision resulted in an immediate increase in the number of users who booked tickets to almost 200 for the event by the rock festival band.
How Did Event Ticket Manager for WooCommerce Plugin Help Them Achieve Their Goals?(Most-Relevant Rated Features As Per Use)
Check-in using a QR Code –
By using the WooCommerce Event Tickets plugin, Garden Rock Band allows their customers an easy check-in process by using a QR Code provided on the PDF ticket. Scan and get hassle-free check-in to an event.
Multiple Tickets –
With the Event Tickets Manager WooCommerce plugin, Garden Rock can provide more than one ticket to their clients at a time. It helps them gain customer loyalty.
Email Reminder Before Event –
Getting an email reminder before an event helped Garden Rock Band's client remember their event and get ready for it. They sent an email reminder to their customers before an event to notify them, as the duration was set, that the event would start in x number of days. This helped them in trust building.
Send Tickets While Order is Processed –
Clients of Garden Rock Band are very happy as they received tickets to the event via email while the order was processing. This helped them gain customer loyalty.
Keep Track –
Customers have received their products by tracking emails and SMSs, and with this Garden Rock band, they are updated with their product status.
How These Features of Event Ticket Manager for WooCommerce Plugin Helped In Their Store's Growth?
Garden Rock Band reported an increase in the number of tickets booked up to 200 right after the promotion of an event. They observed the same extraordinary outcome from the plugin as they were expecting—to sell tickets for their event. They have also mentioned that they don't have any measure or comparison for any data, but they sold approximately hundreds of tickets for an event in no time.
A Short Quote From Garden Rock Band!
"Perfect customer service by WP Swings; the plugin works as expected; and the service from WP Swings is great!"

– Garden Rock Band
Is WooCommerce Event Plugin Worth The Recommendation?
"No comparison exists to selling 200 tickets in no time, which is a great achievement. I am delighted with the service and results I'm getting from Event Ticket Manager for the WooCommerce Pro plugin. I will rate this plugin 4 out of 5. The plugin is worth recommending."