Discover the growth of Dee's website metrics using our Gift Card plugin. Use Ultimate Gift Cards for WooCommerce Like Dee Why Therapeutic Centre!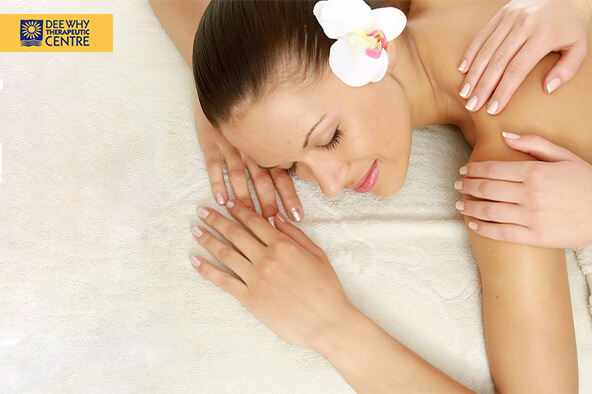 Key Features: Customizable Gift Cards, Pre-defined Gift Card Template, Offline Gift Card PDF Support, Share Gift Card via Email
What the company is all about?
DEE Why Therapeutic Centre specializes in therapeutic massaging techniques to relieve stress and cure health issues including sports injuries, back/neck/muscle pain, stress relief, fatigue, and lymphoedema.
Serving customers for 25+ years now, they have highly qualified and experienced therapists. They walk into regular industry training programs to keep their skills updated with industry trends in remedial healing and to serve their customers with the utmost relaxed experiences.
What Were Their Challenges?
They have been in the wellness industry for 25+ years now and have served multiple customers throughout. But there's always a will to grow and expand the wings wider. However, to take a step forward, they needed to attract more new customers and not serve only existing customers. The major concern was to increase the customer engagement rate to boost the overall sales.
What Is The Solution And Where Did They Get That?
Mike started using the Ultimate WooCommerce Gift Cards and eventually found that the pro version Gift cards for WooCommerce Pro by WP Swings witnessed new users on an average within a month. Thereafter, he observed a few immediate benefits of our plugin.
How Does Ultimate Gift Cards for WooCommerce Plugin Help Them Achieve Goals?(Most-Relevant Rated Features As Per Use)
Customizable Gift Cards –
Using this feature attracts more eyes towards the gift card program as gift coupons with personalized messages to relax and get remedial massages are loved by all their customers.
Gift Card Pricing Options –
This feature helped them in creating variations in gift cards based on pricing. Hence, giving more choices to their customers while purchasing gift cards depending on their budgets.
Share Gift Cards on WhatsApp –
This feature helped them to share gift card coupon codes with the recipients over their WhatsApp messenger.
Gift Card SMS Notification via Twilio –
This feature helped them to notify gift card recipients over SMS using third-party SMS integration, Twilio.
Gift Card PDF Support –
This feature helped them to share downloadable PDF gift cards with the recipients to use gift cards offline as well.
Share via Email –
The gift cards shared via email helped them connect with clients on email and provide them with a more personalized environment. The customers who got gift cards on email reverted faster than the ones who received gift card codes on text messages or in PDF format.
How These Features of Ultimate Gift Cards for WooCommerce Plugin Helped In Their Store's Growth?
Mike from Dee Why Therapeutic Centre claims that they haven't laid much focus on marketing gift cards via social channels, yet they have witnessed 10 new users on an average within a month of use of this plugin. Moreover, they have also seen visible growth in their sales, revenue, and customer engagement graphs.
A Short Quote From Dee Why Therapeutic Centre
"With Ultimate Gift Cards for WooCommerce plugin, I realized the potential of gift card marketing in the coming future. This plugin is loaded with some very useful features and is still easy to use. The design and layout of the plugin are interactive. About the support team, they are highly satisfied with prompt responses to tickets and chat queries. Also, I made some customization requests for additional features which they understood well and implemented in almost no waste time."

– Mike
Is the Ultimate Gift Card for WooCommerce Plugin Worth Recommendation?
"Yes! I love the GC plugin. This app has such amazing potential. Our experience with the team WP Swings from our very first collaboration has been great. Thanks a lot, Team"