The Filtrupasaulis team looks responsibly for the air pollution. They have created a specialized recuperator filter store. They started using the registration points feature and saw an instant hike in their conversion rates by using Points and Rewards for WooCommerce.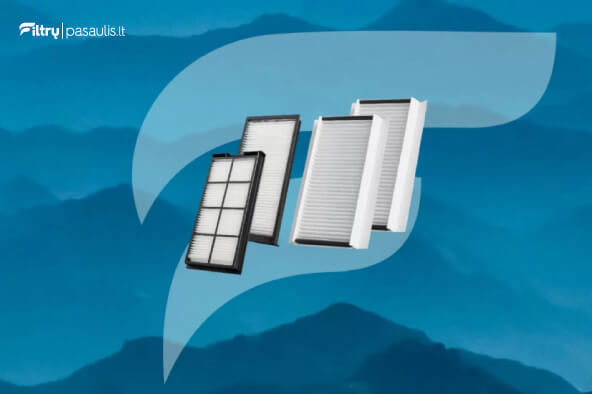 Industry: Recuperator Filter Industry
Shopping Cart: WooCommerce
Key Features:
Points on Purchase Feature

Sign Up/ Registration Points Feature
What the company is all about?
Filtrupasaulis is an online specialized recuperator filter store. To offer the customers the best quality recuperator filters. The selection, acquisition, and use of which would be maximally easy and convenient. By cooperating with different filter manufacturers and representatives from Europe and other countries, they can offer the customer both original and alternative recuperator filters.
Their main goal is to ensure that the air in your home is always clean. And the recuperator would work in the most optimal mode.
What Were Their Challenges?
Their business highly depended on returning customers. Because their product is replacement filters for HRV. They have to be changed at least everything 6 months which demands this. They wanted to incorporate a system that would help them with returning customers.
What Is The Solution And Where Did They Get That?
Filtrupasaulis started using Points and Rewards for WooCommerce Pro developed by WP Swings, which was beneficial for them because it correlated a lot with the product they are selling. 
WooCommerce Points and Rewards is among the best-selling plugins that can not disappoint the user. Once they started using our plugin, they also saw an instant change in their conversion rates—a change of 3% to 5% as compared to the previous period.
How Does Points And Rewards For WooCommerce Plugin Help Them Achieve Goals? (Most-Relevant Rated Features As Per Use)
Points on Purchase Feature –
The WooCommerce Points and Rewards plugin provides users with this exciting feature. Through the Product Purchase Points setting, users can buy products only with reward points. The admins can also select the "product category" on which they want this feature to work.
Registration/Sign-Up Points Feature –
With this WooCommerce reward point plugin's feature, customers can earn points for unique signups with this Points Management plugin. Merchants can enable the Sign-Up reward feature from the General Settings of the plugin and enter the number of points they want to offer on every unique sign-up.
How These Features Of Points And Rewards For WooCommerce Helped In Their Store's Growth?
After incorporating the Points and Rewards system into their eCommerce they saw a positive change in how customers used to interact with the website. Not only this, but they also saw increased conversion rates from 3% to 5% within the last couple of months. They were also able to retain 250+ customers.
A Short Quote From Filtrupasaulis
"For quite a low fee, we have received a great tool to retain customers, reward them for annual purchases and keep communication."

– Filtrupasaulis
Is Points And Rewards For WooCommerce Plugin Worth The Recommendation?
Overall Filtrupasaulis.lt was delighted with our plugin. They were in particular impressed with the user-friendly and seamless interface that we have developed, which made it effortless to use and implement loyalty programs.