Eleva Groups looks after the complete 360 digital transformations of their clients. They started using the "sync data via instant data sync" feature of the WooCommerce Salesforce Connector, which helped them increase conversion rates, and helped them to store data correctly!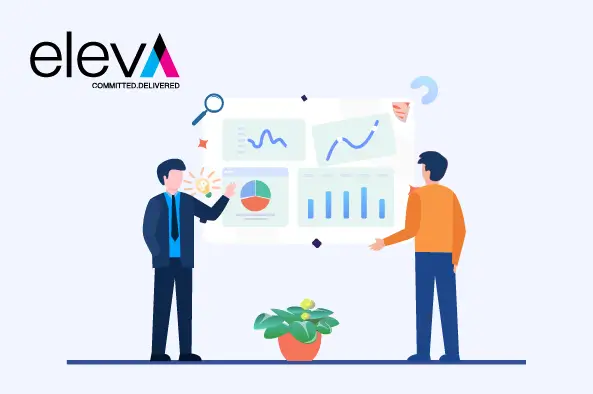 Key Features: Sync All Your Data via Instant Data Sync
What the company is all about?
Eleva Group is a digital marketing platform that helps brands, merchants, and businesses with a 360 digital transformation. They accompany their clients in the digital transformation of their business models, focusing on two pillars: " Committed, and  Delivered ". Committed to delivering digital solutions that allow them (the clients) to become agile and customer-focused organizations.
What Were Their Challenges?
Their business highly depended on returning customers. Because their product is replacement filters for HRV. They have to be changed at least everything 6 months which demands this. They wanted to incorporate a system that would help them with returning customers.
What Is The Solution And Where Did They Get That?
Eleva Groups had difficulty storing the order data, and the sync the order data in real-time between Salesforce and WooCommerce. The order data is crucial to be stored in real-time as it can help businesses to determine their future plans. 
They installed Salesforce Integration with WooCommerce to help with this difficulty. They started using the "Sync All Your Data via Instant Data Sync" to see instant results. The data between Salesforce and Woocommerce was now integrated correctly. It was practically in real-time. Woocommerce orders were coming into Salesforce.
Which Specific Feature helped you in processing your WooCommerce data over SALESFORCE CRM? (Most-Relevant Rated Features As Per Use)
Sync All Your Data via Instant Data Sync –
This feature enables the admin to sync WooCommerce data instantly to Salesforce CRM. The user can enable this feature by going over to the "settings tab", here he can toggle the button to enable this feature, and effortlessly sync the data between Salesforce and WooCommerce without any complications.
How This Feature Of Salesforce eCommerce Integration Helped In Their Store's Growth?
After implementing the feature, the data between Salesforce and Woocommerce was integrated correctly. It was practically real-time. Woocommerce orders are coming into Salesforce. This allowed them to increase their conversions by 10% – 20%.
A Short Quote From Eleva Groups
"Thanks to the team for the help. We had different incidents in the implementation and the team helped us a lot and very quickly."

– Eleva Groups
Is Salesforce Integration with WooCommerce Plugin Worth The Recommendation?
Eleva Groups gave our Salesforce Integration for WooCommerce plugin a perfect 5 out of 5 recommendation score.
They were very impressed with our support team, as they were very quick to resolve all the issues regarding the functionality of this plugin. With this positive feedback, our plugin can significantly benefit other businesses seeking seamless integration between WooCommerce and Salesforce.