Build Your Website With Our WordPress Services
We ought to deliver the most effective WordPress Development Services you need, to build your own fast-loading WordPress website that is planned and developed with optimized content management, technical stability, and efficient performance.
Featured in –
WordPress Development Services We Provide
Steps We Follow To Build Your WordPress Site
Discover – Seek For Information
We believe in discussing and gathering project information. Then, head towards preparing a fixed budget with pros and cons in building your dream online business.
Define – Give Meanings
An NDA is signed- once we lock up all your requirements and you agree upon the budget plan and timeline needed to complete the same project
Design – Give Structure
We wait for your final approval- once we are done building your website structure and PSD.
Develop – Proceed To Technicality
The development process helps bring flexibility for the project. We have the best hand-picked plugins and themes for any online store.
Deliver – Convert Dream Into Reality
After giving the final touch, we hand over the project to you the way you dreamed of it!
Support & Maintenance – 24×7
We offer consistent support to our clients and a variety of maintenance modalities that can always be adapted for the specific needs of our clients.
Trusted and Loved by The World's Best
If you need custom plugins for WooCommerce, then be sure about getting it from WP Swings. They are the best in the market and will assist you in adding all the features you need for a good functioning WooCommerce website. I am grateful to their support and dev teams in particular for responding swiftly to my needs. I am happy & will certainly buy services from you guys again. Thank you so much.

Client Details: Walter Chukwubuze
Operations Manager @Marcosgrounds
🌟🌟🌟🌟🌟
I highly recommend WP Swings for their exceptional work on developing and integrating our Woocommerce website. Their team was professional, knowledgeable, and provided top-notch front-end development and backend coding services. The end result was a seamless, user-friendly website that exceeded our expectations. Thanks to WP Swings for a job well done!
WP Swings provides a warranty service for all the custom development they do. They answer in a few hours and sort things out very efficiently.
This is a very professional agency.

Miguel ORTEGA-PUERTAS
🌟🌟🌟🌟🌟
I was lucky enough to find your company. There is not a thing your WooCommerce development experts cannot do. I have had two web projects developed by WP Swings. Their outstanding web development professionals: Abhishek Tripathi and Shashank Kaushal worked with my idea from the initial concept through to the delivery of the finished product. I can recommend WP Swings to anyone who requires reliable and high-quality customer service for developing or customizing their web applications.
Leszek Nejmanowski
Western Australia
🌟🌟🌟🌟🌟
We needed a modification outside of the normal integration. WP Springs took the time to understand our need and then quickly and efficiently delivered a solution for us. They are great to work with!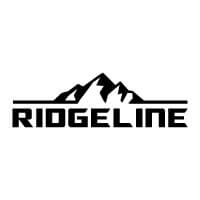 Paul Deveno
Co-Founder at Ridgelineshooting
🌟🌟🌟🌟🌟
Why Do You Need WordPress Development Services?