Emergency WordPress Support And Coverage
When special care is urgently needed, you can rely on our WordPress experts for emergency support & recovery.
Masters of the Top WordPress Solutions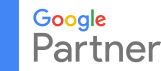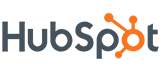 Our Customers Love Us
Paul Deveno

We needed a modification outside of the normal integration. WP Springs took the time to understand our need and then quickly and efficiently delivered a solution for us. They are great to work with!
Nico Kruger

I was struggling to get my client to register on check out and consult WP Swings. With a speedy response and feed back my problem was solved like in minutes. There was no delay and I could rectify my website immediately. Thank you very much for your outstanding effort you put in☺
Adriel

WP Swings responds to our queries efficiently and provides solutions as required. It has been a pleasure to use their system and work with the team.
Kristina K.

Very great service of those guys - they react lightning fast, kind communication, i have got all the answer to my questions and i've got the help i needed. Hope this cooperation will be long termed and nice.
Georgiana Albulescu

They have a very good product and also an awesome support! Every time I needed help they were there, responding instantly! Good job guys! Keep up the good work!
Nicki

I honestly don't know of any other company with such a quick and responsive team. Outstanding customer service!! It is a pleasure doing business with you!
Frequently Asked WordPress Support
Maintenance Questions
Can I get the personal demo before purchasing the plugin?
sanjeevmaurya
2022-02-21T16:22:00+00:00
Get your personalized demo using these steps.
1. Visit the product page of the plugin you want to purchase.
2. Click on the demo button to review the plugin.
3. Here we have provided form to get the personal demo
4. After submitting the form you will get the demo instance on your mail
You can also contact our support members on Skype to get your personalized demo.