Xcode Life Sciences Private Limited noticed an increase in average total of every order placed with a customer over a defined period of time with the help of Order Bump plugin.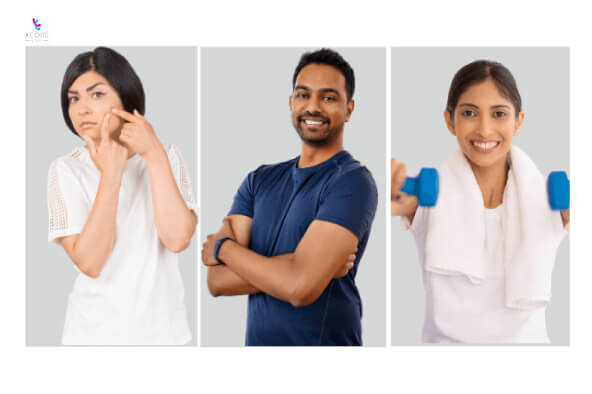 Key Features: Priority-based Unlimited Order Bump Offers, Minimum Cart Value, Global Order Bumps, Image and template customisation with various compatibilities and what not.
What the company is all about?
Xcode Life Sciences Private Limited operates in the field of personal genomics. Thousands of people from all around the world have benefited from their assistance in better comprehending their DNA raw data.
Their tests cover everything from common lifestyle qualities to uncommon medical issues. They provide personalized health insights from your DNA.
What Were Their Challenges?
Xcode Life Sciences Private Limited is a growing business. Like other businesses they also needed to increase their sales; for which there was a need to create offers to attract existing as well as new customers.
They wanted a solution to create offers in just a few clicks instead of going through the deep coding processes for each offer they create which was also time taking and exhausting every time there is an edit. Thereby, facing obstacles in getting the process faster.
What Is The Solution And Where Did They Get That?
Xcode Life Sciences Private Limited started using the Order bump offer plugin for WooCommerce developed by the team at WP Swings to create numbers of order bump offers in a click and the process became faster, thereby attracting as many existing as well as new customers as they can. This decision resulted in an immediate rise in traffic and hence, sales. Their average order value showed a sudden rise.
How Did Order Bump for WooCommerce Plugin Help Them Achieve Goals? (Most-Relevant Rated Features As Per Use)
Timer and Arrow on Offers –
This feature allows users to add an arrow and timer on the offer to create urgency and scarcity and make it attractive to customers. The arrow can be displayed in various colors to catch your user's attention while browsing.
Unlimited Order Bump Offers –
This feature lets you create as many Order Bump offers as you'd like. Create an infinite number of offers that you may display to your users to draw them in based on specific criteria.
Global Order Bump –
With this feature, Xcode Life Sciences Private Limited was able to add all the products on your site for order bump offers.
Priority-Based Upsell Offers –
With this feature, Xcode Life Sciences Private Limited was able to set the offers on the basis of priority.
Duplicate Your Order Bump Upsell Funnels –
Xcode Life was easily able to create duplicate offers whenever needed in just a click. Once the WooCommerce order bump offer is built, the entire upsell will be generated instantly with only one click by this feature.
Customize Image and Templates –
The bump offer image can be changed by the admin and replaced. For each sales funnel, create your own unique bespoke order bump offers.
Multiple Locations –
On the Checkout Page, the Order Bump offer may appear in more than one place. As "Before Order Summary," "Before Payment Gateways," "After Payment Gateways," and "Before Place Order Button," respectively.
How These Features of WooCommerce Order Bump Pro Plugin Helped in Their Store's Growth?
Xcode Life Sciences Private Limited said they noticed a sudden growth in the average order value of their business. They could generate more offers for their products at any minute. They observed a 5-10% increase in traffic right after they started creating order bump offers. They also noticed an equal percentage jump in the number of sessions.
A Short Quote From Xcode Life
"In 2.5 months, 66 numbers of $20 orders converted into $69 orders. Average order value increased after using the Upsell Bump Offer plugin. Thanks to WP Swings!"

– Xcode Life
Is Upsell Bump Offer For WooCommerce Plugin Worth The Recommendation?
"Yes, I do suggest using the Order Bump for WordPress Plugin because it is quite easy to use with great outcomes."