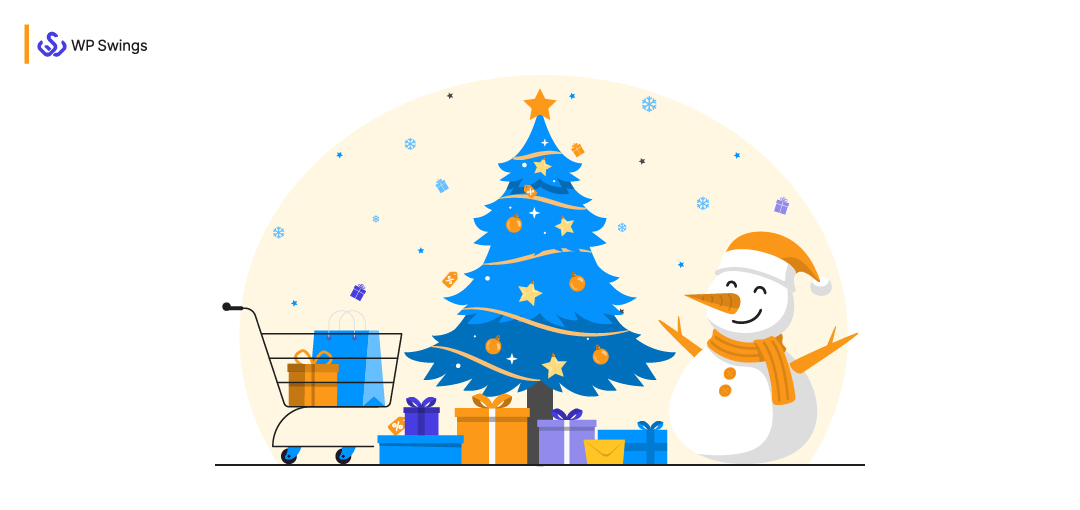 The best Christmas marketing ideas bring joy equally to shoppers and merchants upon implementation. In the spirit of Christmas, everybody gets a gift. 
For eCommerce and WooCommerce store owners, Christmas is the time to sleigh the market. (Pun intended) 
The busiest, most challenging time for eCommerce is Halloween, Hanukkah, BFCM, Christmas, Thanksgiving & New Year. Essentially the whole festive season is a money-mining competition for businesses. 
Among the holiday months, November to December records the highest sales of any holiday season. NRF (National Retail Federation) mentions that retail sales during 2021's November-December holiday season Holiday Sales Grew 5.3% to $936.3 Billion.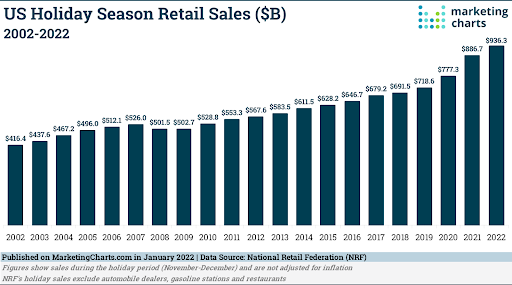 If that doesn't motivate you to think of Christmas marketing ideas, I don't know what will.
But before you make it rain money, you need to formulate the eCommerce Christmas strategy for 2023 with appropriate market research.
eCommerce spending topped $3 billion a day on 38 occasions during the 2022 holiday season.
For the best holiday season sales, you need Christmas marketing ideas that work. Keep reading for Seasonal ideas to pump up your B2B Christmas marketing campaign and strategies to steam up the same festive sale fever even after it is over!
So, while white weather is setting with autumn leaves, sit by the fireplace, and plan out creative Christmas promotion ideas that will spark your business of any size.
Your Christmas Marketing Ideas Checklist 2023
1. Dress Up Your Store With Christmas Website Design Ideas
A dose of holiday cheer is not only for us humans. It's for your WooCommerce stores too. Attract more customers with the 'Merry Christmas' vibe flowing out from your store. Justify your Christmas marketing ideas from the beginning with a Christmas landing page and blog design.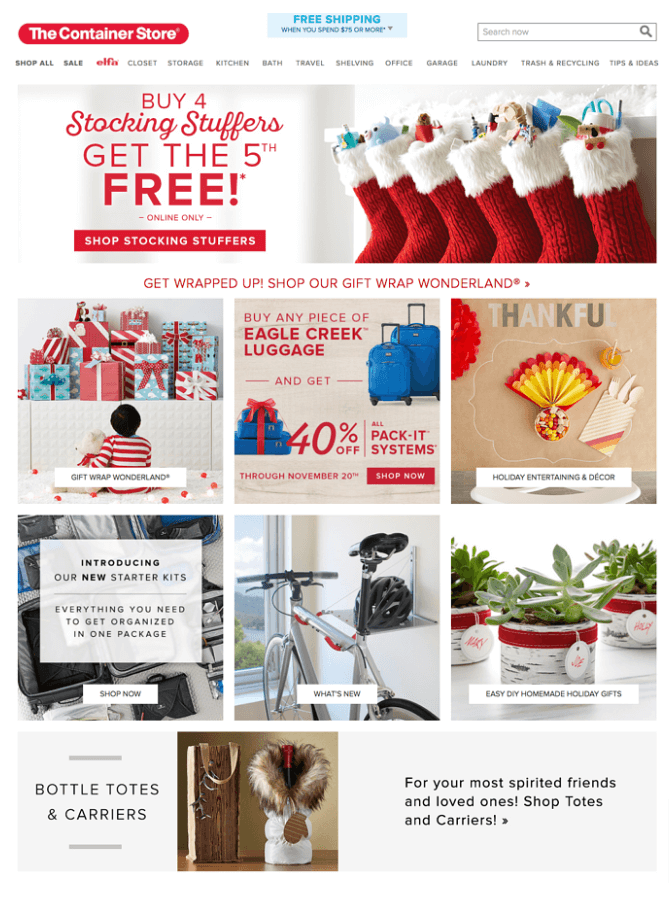 [Source: The Container Store]
Holiday Shopping Themes for Homepages – After All, It's Christmas
There are many Christmas themes for retail stores, but when it comes to eCommerce stores, landing pages are all you have. They make the first impression on your customer. The immediate realization of the customer should be their consent to lock their purchase from your store.
Grabbing customer attention should be the first goal of your Christmas marketing campaigns.
Some other Christmas marketing tips for decorating your homepage:
Switch to a Christmassy hero image. You may find yours for free from Freepik or Pixabay and use Canva for editing.
A Christmas slider is a small perfect way to decorate your website this Christmas.
A festive Christmas graphic peeking from the corner of your webpage looks cute. It could be a cup of hot cocoa, a simple Christmas tree, bells, Christmas lights, a gingerbread man, Santa Claus, etc.
Change your website background, and try mixing and matching noticeable patterns & templates that go with your color scheme.
Revamp your social media icons, footer, sidebars, alter forms, buttons, and navigation with Christmas elements.
Get yourself a Christmas logo. It could be seasonal. Just a minor edit. For example, add a Santa hat, gloves, etc.
If you want to add up a notch of the digital falling snowflakes, go to your website source > open <body> tag, and paste this code there.
eCommerce Christmas Countdown Timer And Filter
Use a Christmas countdown timer widget to introduce the element of the approaching festival. The timer plays an important role in building up curiosity. Include a timer for the Last-minute Christmas sale on your site to attract and create scarcity in your audience's mind.
A timer also induces a sense of urgency among customers and compels them to purchase items listed in the countdown.
via GIPHY
Display Your Christmas Offers
Your eCommerce Christmas offers should be clear and catchy. Including offers on your home page is a smart move. The first instance that catches user attention should be your special Christmas offers. The major and most promising Christmas offers. It is also advised to make a dedicated offer page. This helps you inform your customers of all the upcoming and running offers in one place. Or you can also run a discount strip across over website, redirecting customers to your offer page. Here is an example of an offer page, This  will help you understand the concept better,
Exclusively Crafted Discounts on WooCommerce Plugins…
Deals Made Especially For You, On Your Budget!
Additionally, for your website in our bag of Christmas marketing ideas, you can introduce:
Real-time sales notifications
Pop-ups
Push notifications
Discount Strip
2. Holiday Keywords + Christmas Keywords = Get On Top SERP Results
People have already started searching for terms like 'Christmas sale online shopping'. You can't afford to waste time as online shoppers have already started their Christmas shopping. If you are looking for Christmas marketing ideas to boost your sales this year too, keywords play an important role.
It's your job to prepare a list of customers and find out what products they are looking for, their interests, and the keywords they are using to search. There is a list of SEO tools that can help you out.
For example, Ahrefs, Uber Suggest, Semrush, Keywords Everywhere, etc.
The same list of Christmas keywords will also help you while you create a gift guide or carry out a Christmas Ads campaign to target the right audience.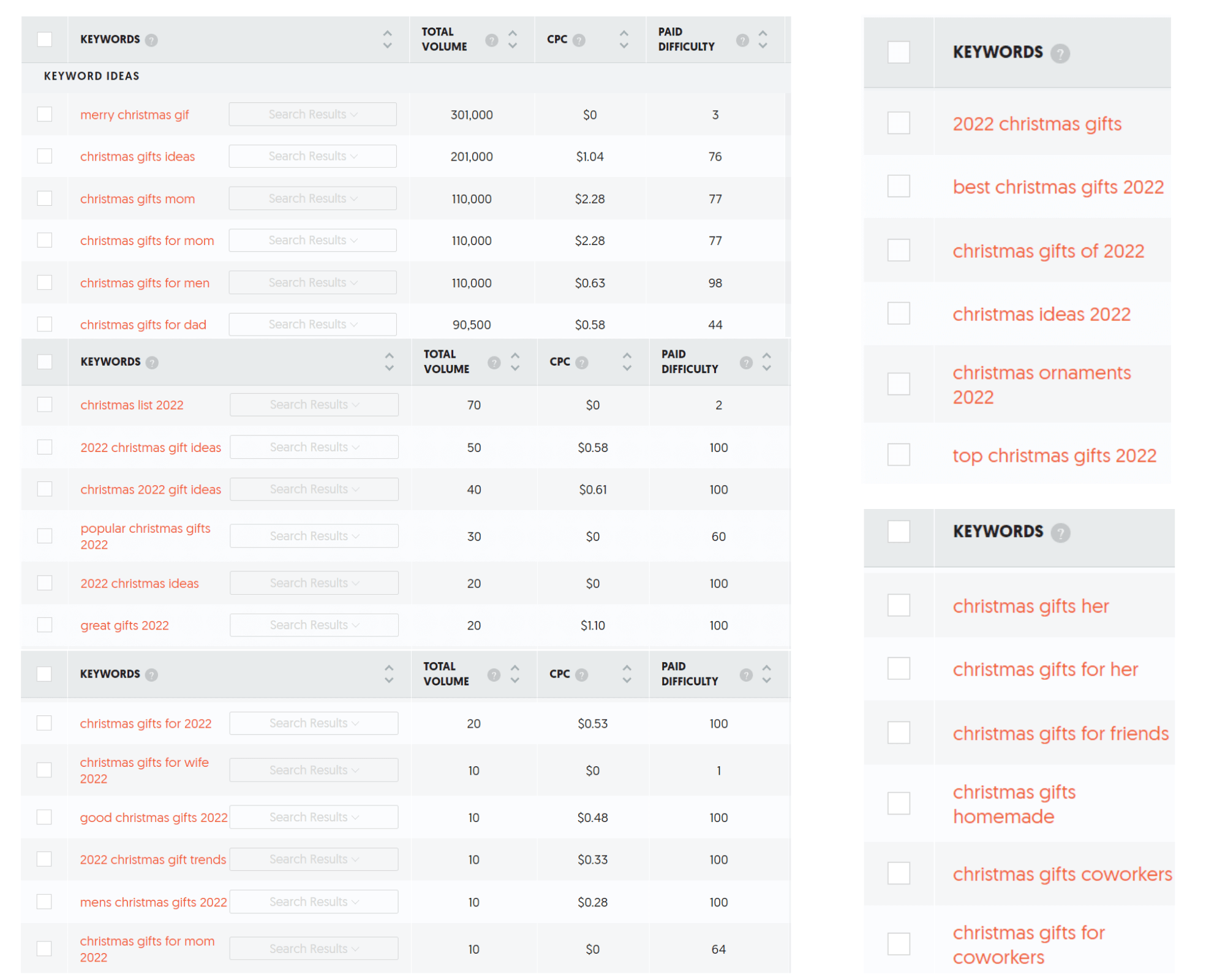 3. Top Your Christmas Marketing Campaigns List
We all understand the power of email marketing and the need to include it in our Christmas marketing campaign.
If you have any doubts regarding emails refer to Strategies To Collect Leads And Boost Your Sales through Email Marketing.
eCommerce businesses have started spending more on email advertising. The daily number of emails sent worldwide by 2025 is expected to increase to over 376.4 billion. And, these Christmas emails sent somewhere near the festive seasons are highly convertible.
So what should be your task this Christmas? You need to…
a) Prepare Your Christmas Email Campaign Workflow
Your email campaign should be prepared one month before you begin the Christmas eCommerce sale. Prepare the following types of Christmas emails:
New customers welcome emails that made their first Christmas purchase
Feature email of products
Christmas Feedback email
Review email after holiday sale (customer happiness)
Services you provide (customer service)
Related product to the purchased product emails
Blogs subscription emails
b) A Checklist Of Users To Whom You Need To Send Emails
Before sending Christmas emails, you need to perform customer segmentation. Broadly the audience is divided into 3 parts. You need to prepare Christmas email content for each customer phase to boost your Christmas eCommerce sales.
Lapsed customers
Loyal customers
New business leads
c) Send Emails At The Right Time
You need to figure out the right time for sending your emails that increase conversion rates for the type of business you have. Determine the emails to pre-send or post-send.
Note: Ideally, you must prepare all email content a week before the Christmas sale to avoid the last-minute rush.
4. Christmas Newsletter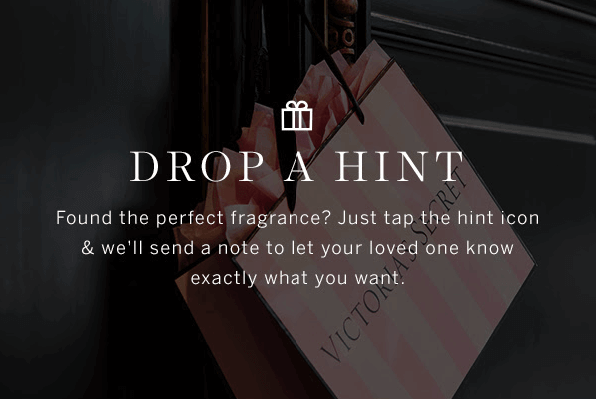 [Source: Victoria's Secret email]
If you don't regularly send out newsletters, no worries. You can easily add newsletters to your list of implementable Christmas marketing ideas. 
You can create one only for the holiday season. Greeting customers with a well-designed e-card filled with kind wishes is a great way to remind them of you.
Include special Christmas offers, giveaways, and contests 

Keep it short & simple

Mobile optimize and include your logo

Create an enticing Christmas subject line
Include visible & clear CTA buttons
Mention the Christmas sale duration
Inform about free shipping and clear delivery dates
Include a Christmas discount coupon for a loyal customer
Christmas gift guides
Gift wrapping option
Promote limited edition products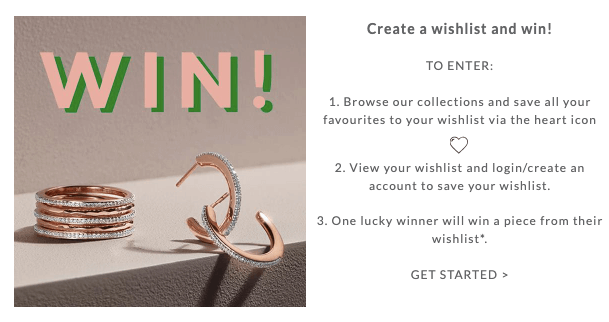 Remind about the upcoming New Year Sale
Congratulate customers
Include animated media like gifs & consider emojis
Last-minute gift ideas
Give early bird offers
These simple tricks directly drive customers to your store, encourage buyers to take part in your store activities, and spread happiness for sure.
Best Email Marketing Subject Lines Example
'Tis the season to be marvelous and mischievous — THE BRITISH LIBRARY.
Need it by Christmas? 50% OFF 2-day shipping — Cosentino Winery Napa Valley.
Thinkin' About Christmas Gifts?? — JD.
Last-minute gifts to save Christmas — WIRED Gadget Lab.
16 Cozy One-Pot Recipes Just Like Grandma Used to Make — EatingWell.
All I want for Christmas is Growth. — GrowthHackers
When Should You Send Christmas Emails?
You can divide the Christmas email campaign into 3 periods. Choose wisely and determine when you want to send emails depending on your business and preparation type.
Pre-Christmas, one week before Christmas
Christmas, one day before after
Post-Christmas, weeks after Christmas
Christmas shopping week is one of the biggest opportunities that can skyrocket the eCommerce sales rates of businesses. Retarget your existing customers to increase your customer retention rate and profit.
5. Create Irresistible Christmas Deals
Decide on the product and what type of discounts you want to provide on your eCommerce store this Christmas. Everyone is looking for Christmas deals, so decide accordingly. Make it worth your customers' time to shop in your store for Christmas.
Buy one get one free offer
Buy two get one free offer

Cross-selling. Or any other offer. All these promotional ideas will captivate more shoppers

Reward customers on every purchase they make and offer extra points on gift bundles
Offer subscription discounts with gift cards
Display related Christmas products
Allow users to pay safely from their digital wallet this Christmas
Offer attractive Christmas membership plans
Include free Goodies to promote Christmas sales
Allow customers to add a wishlist for their Christmas shopping
Make Gifting Simple With WooCommerce Digital Gift Card
6. Create Product Gift Bundle & Christmas Gift Guides
Content always works as a backbone of deep-rooted growth. Running an eCommerce store is not child's play. Gift guides will satisfy your customers enough with the type of gifts they purchase during this Christmas sale. So many customers carry out last-minute sales and are confused. In that case, gift guides & bundles work best.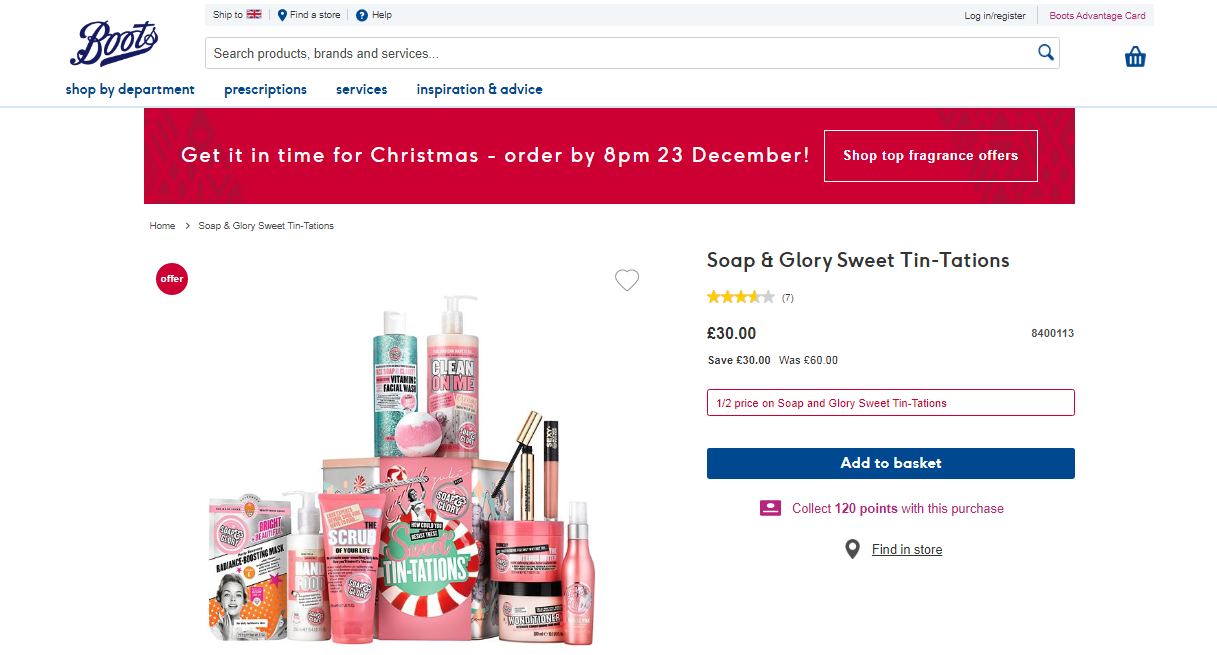 It is merely a simple collection of products that people want to buy from others. Gift bundling is one of the most effective marketing techniques.
Just bundle some of the products together and then offer them at a discounted price. Now watch your sale. Make it a breeze for users to buy again from your eCommerce store with WooCommerce Re-Order plugins.
We have the best plugin i.e. WooCommerce Product Bundles. It is a useful plugin that is installed on thousands of successful stores. Its grouping, pricing, shipping, and inventory management features have been designed and refined over the years to make it perform best across a broad range.
Also to grab the maximum revenue, promote your product on social media and other channels.
You may create gift sections for your customers based on various categories such as gifts by popularity, price, personality, gender, age, hobbies, etc.
7. Understand Your Customer Sentiments And Behavior This Christmas
The Christmas season is always an emotional period when all the family members and friends come together to celebrate. So, you have got the best time of the year to pitch up your sale.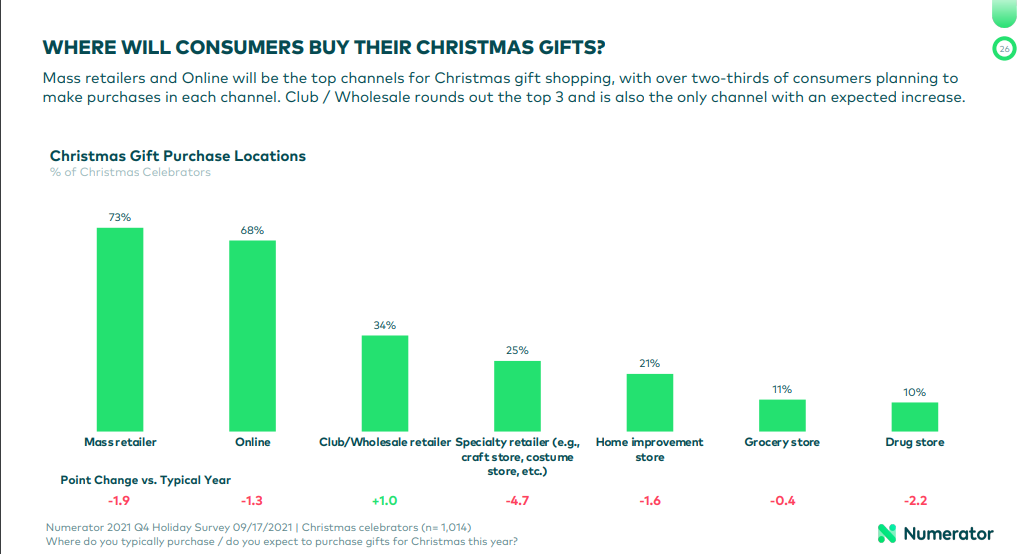 You can see the stats of the changing mindset of many countries: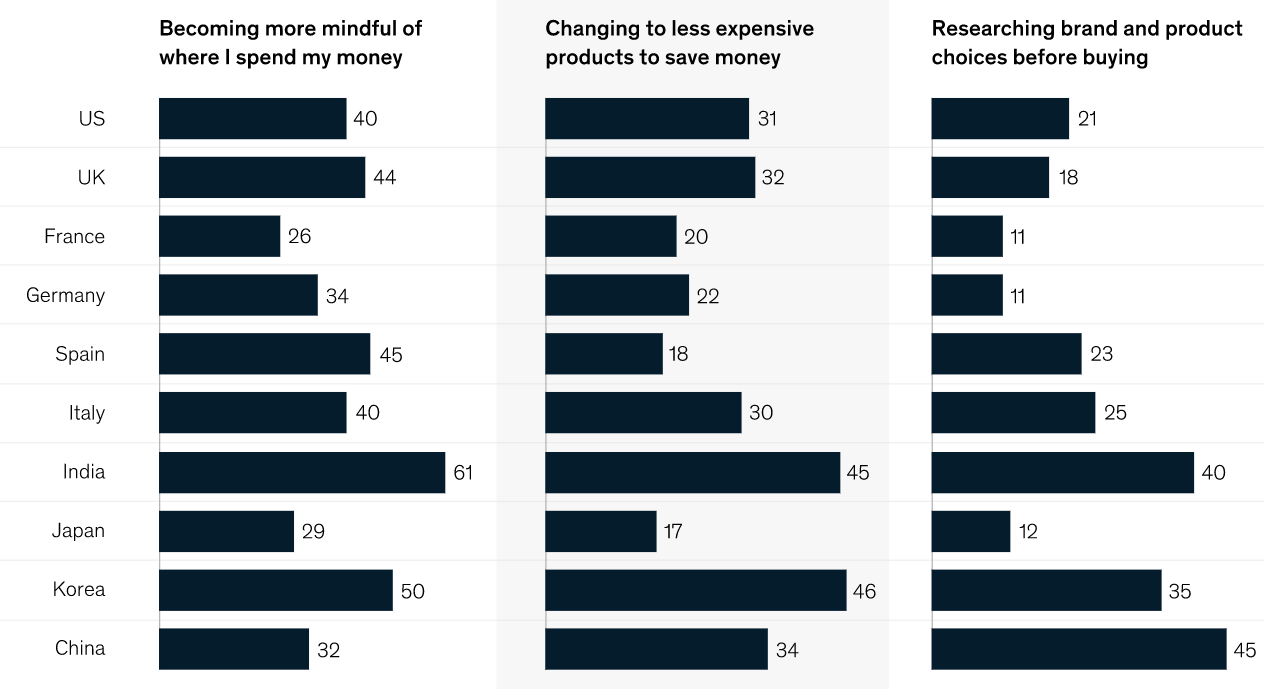 Therefore, you must understand customer behavior and lead your Christmas marketing campaign accordingly.
Treat your product pages as hooks to capture customers' attention. Tell them a story of why they need that product rather than boring them with the static formal product page.
8. Christmas PPC Ad Campaign
The next of all other Christmas marketing ideas is Christmas shopping ads. Welcome to the world of Google AdWords, where the majority of traffic to your website comes from rankings, keyword placement, Pay-per-click (PPC), and online ads.
Adding PPC Ad campaigns to your Christmas eCommerce ideas is a fast and efficacious way to rise above your competitors online.
Running PPC and other ad campaigns on both Google and social media is vital for online marketers to expand their revenue. But you'll be left behind during Christmas if you are not using the correct keywords and bids accordingly.
Using Google Trends to Understanding Christmas Marketing
Therefore, firstly I might suggest starting with keyword research to perceive the foremost applicable terms for your business activity and then optimize your content to incorporate these keywords. This may also increase your chances of appearing on the first page in Google's SERPs.
Take a look at the subsequent Google Trend. You'll see how 'craft supplies' could be a consistently popular keyword all year round.

But the keyword 'Christmas decorations' rose within the last week of November.

What does this mean to you?
It means by advertising on these keywords at the proper time, you can get your advertisements in front of relevant customers before the value skyrockets.
Moreover, it gives you a measurable ROI (return on investment) that can help you calculate the benefits of running the Christmas marketing campaigns.
Christmas Marketing Ideas- Christmas Ads Tips
Include Christmas keywords in your Ads
Highlight your best offers & products using Google Callouts

Mention about express shipping delivery
Link ads to your homepage with Christmas offers
Induce urgency in Ads, including timer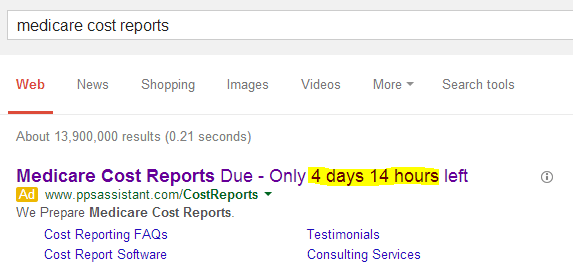 Follow the mobile-first approach. As per Statista, By 2025, spending on search advertising will increase to an estimated 51.7 billion.
Also Read: Prepare for mobile-first indexing (with a little extra time)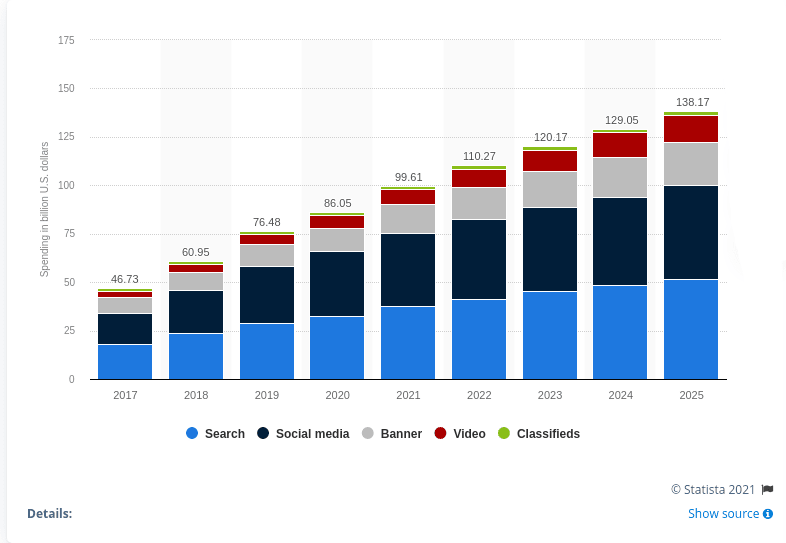 Confused About Utilizing SEO to Your Advantage During the Festive Season?
9. Customize Your Christmas Packaging
On Christmas, the packaging is everything when it comes to physical goods. It is a great Christmas marketing idea to sell products in a Christmas-themed wrap.
Creating packaging that defines your brand message clearly will help you to gain customer trust and convince them to buy your product.
And for eCommerce marketers packaging is equivalent to:
Commitment to Quality
Safety
Free & In time delivery
Sound Christmas Marketing strategy
The eCommerce packaging market value globally in 2024 is expected to reach up to 64.4 Billion US dollars.
The unboxing experience is a hot topic. Imagine waiting for a Christmas gift with poor packaging. Subsequently, however charming the gift is, it all goes in vain.
It's especially important in eCommerce because you can't rely on personal interactions to generate a positive brand image.
It's vital to keep in mind that the Christmas season is also the busiest unboxing season of the year. After all, the reason for the season is to open gifts! You want to create something that your consumer can pass over to the receiver without the need for any additional assistance. Plus, get positive reviews.
Note: Trust is an important factor in backing more sales.
As Christmas is approaching, you can take the help of the Christmas theme and template which will be apt according to your requirements and occasion.
Christmas is itself a huge festival that wraps the whole festival mood into one. Why not make it special for your website?
10. Videos For Christmas Marketing
Online videos are one of the most popular internet activities worldwide. In 2021, data on global digital video viewership revealed that in 2020 there were over three billion internet users of any age who watched streaming or downloaded video via any device at least once per month. This figure is projected to increase annually and reach nearly 3.5 billion by the year 2023.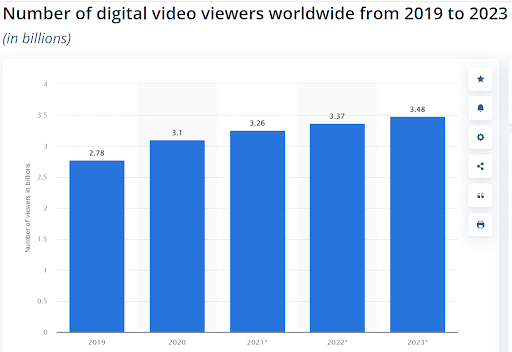 68 % of shoppers visit YouTube via mobile phones to determine & verify their purchases. (YouTube shopping decision statistics) According to the Video Marketing Statistics,
68% of consumers say that the pandemic has impacted the amount of video content they've watched online, with the overwhelming majority (96%) saying this has increased.
Now the question arises, What type of videos should you include this holiday season? A few Christmas video marketing ideas and tips:
Product-based videos
Holiday greeting E-card
Teamwork decorative videos
Create short and engaging videos
Sale Promotion Video
Fun full team videos
Packaging videos
DIY videos
Product Review Videos
How to use our product for Christmas?
Parody Video
Personalized and Customized
Review the last year
Charity Video
You can use free video editing software like Flimora, Openshot, etc., to create attractive videos. You can share videos with your customers through emails and on all Social media platforms. Use attractive anatomy images to boost your video views, greet your customers, and create special videos thanking the top purchasers.
11. Prepare Your Christmas Promotional Ideas
Promotional strategies are one of the most effective or valuable tools for spreading knowledge about new products and services.
Here are some promotional Christmas marketing ideas:
Provide 24/7 Support
During the holidays, you will receive soaring traffic on your site. Along with sky-scraping traffic and conversion, you will also receive multiple customer inquiries.
Your customer support system should help users on-site and via various social media channels like Facebook, Twitter, live chat, and emails. Remember, it's the festive season and you simply cannot ignore your potential customers' queries.
Offer Free Christmas Shipping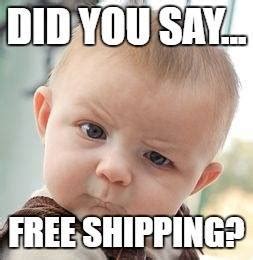 Giving free shipping will give your customers a sense of joy and relief. Last-minute shoppers are eager to purchase from you to receive the product before the big day for free! 66% of Consumers Expect Free Shipping on Every Purchase.
While shopping for Christmas presents from different online stores, the shipping fee adds up to a considerable amount. Free shipping for Christmas increases the chances of conversion. Get the edge over your competitors with free shipping. It serves as a minor yet essential Christmas promotion idea.
Easy Return Policy
Well, it's the festive season and you cannot depend solely on your product sale. You should keep improving other factors for sale.
Offer your customers an easy return policy. However, online retailers who do not offer a return policy may face losses. Because 63% of the shoppers are not likely to buy from retailers whose return policy is not flexible.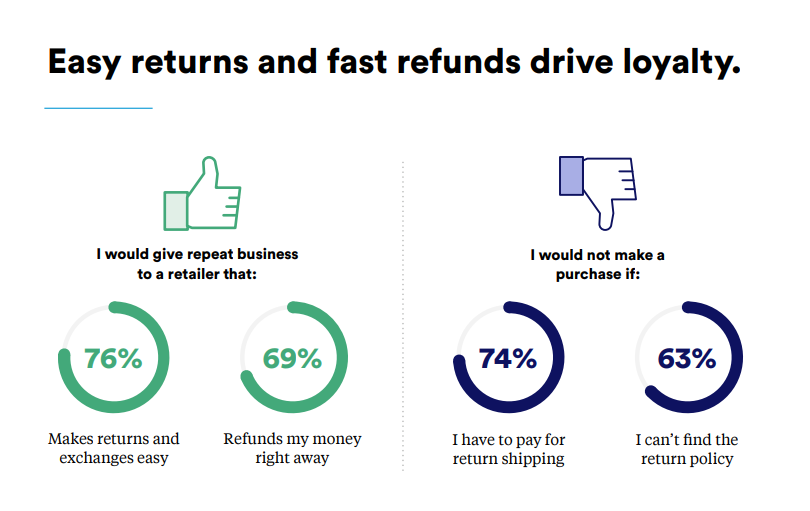 Therefore, be optimistic about handling return requests with a smile and experience the jump in this Christmas season.
Provide your customers with multiple payment gateways to return and refund via the easy process. We have a perfect resource for you, this plugin will make your return, refund, and exchange process a cakewalk. 
Return Management System That Includes Return, Refund, Exchange, and Cancellation Requests!
This plugin provides you with an easy refund, exchange, and cancel request interface for the purchased product to customers. It is like a plus point for your store, which will call more customers and target traffic for the occasion. So, easy return and exchange is also an essential Christmas marketing idea.
Make Sure Your Customers Can Access From Multi-device
According to a recent study, it is clear that more than 75% of buying and selling transactions happen via multiple devices. So why not toss it for this Christmas sale and achieve great heights when it comes to revenue generation?
Are You Ready To Host A Perfect Holiday Sales?
Even if you are not, don't worry. Just download and go through this quick checklist to learn what things you need to do to have the best holiday sales.
12. Social Media Christmas Campaign
The in-depth analysis at Kepios depicts that there are about 4.88 billion social media users around the world in July 2023, equating to near about 60.6 percent of the total global population.
Social media user numbers have continued to grow over the past 12 months too, with 173 million new users joining social media since this time last year.
That equates to annualized growth of 3.7 percent, at an average rate of 5.5 new users every single second.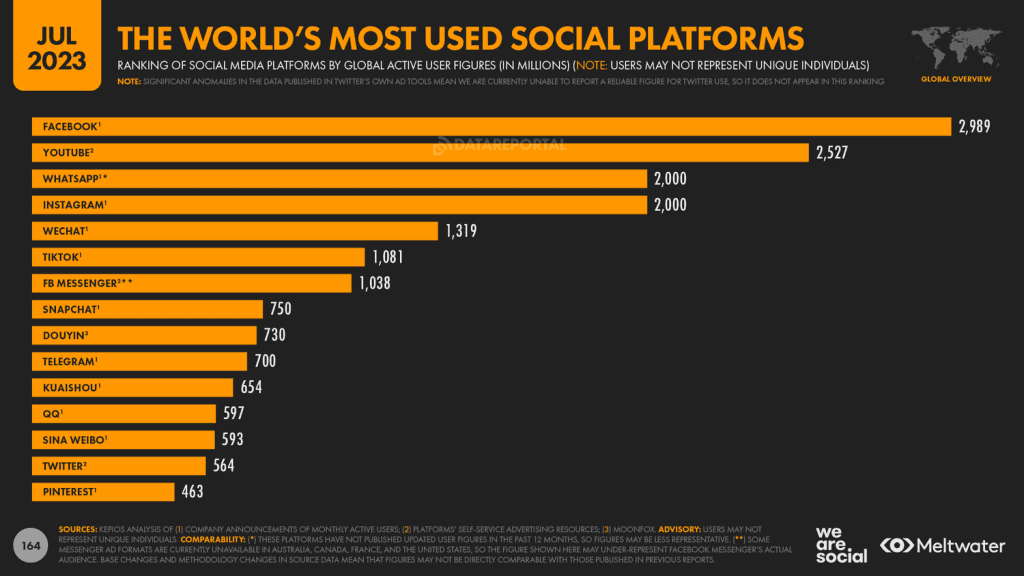 The marketers aren't investing because the number of social media users is increasing. But because they are more likely to gain identity, sales, and branding from it.
I think I've thoroughly explained the importance of incorporating social media into your Christmas marketing ideas. Now, let's learn the ways to do social media marketing to boost Christmas eCommerce sales.
Give Your Social Media Profile A Christmas Feel
Christmas is incomplete without these social media Christmas marketing ideas. Explore all social media channels to promote your Christmas campaigns.
To give your social profile a Christmas feel and look, you need to perform the listed actions.
Change the cover image & display the profile to match the Christmas holiday spirit
Include Christmas offers in your social posting
Ask loyal users to repost & retweet
Offer rewards for social sharing
Through social media channels, you are reaching out to a wide audience. So including offers, discounts, and rewards in your social media postings will chalk up your Christmas marketing campaigns. Hence, more potential customers for your products.
Use Christmas Hashtags
For greater exposure and Christmas promotion ideas, you cannot ignore hashtags. Some of the Christmas hashtags that you simply can't ignore in your social postings-
For Instagram and Twitter
#christmasmood #christmasjoy #christmasday #christmaseve #christmasparty #christmasgifts #santaclaus #christmascheer #christmastime #christmastree#christmas2023
#christmas, #christmasdecor, #christmastree, #christmascookies, #christmasgifts, #christmaseve, #christmastime, #christmaslight, #christmasday, #christmassy, #christmasspirit, #christmascountdown, #christmasvibes, #christmasshopping, #christmassale.
You can easily get the popular hashtag tools from the social platform you use for your business. For instance, RiteTag.
Connect To Gain Customers' Loyalty
Get more loyal customers this Christmas season by maintaining the engagement level with your customers. All you need to do is stay connected with your previous as well as new customers. 
For higher engagements, post interactive stories on Instagram. It has many interactive elements like the poll option, resharing, countdown, Q&A, locations, music, stickers, gifs, etc. Don't ever forget to engage with your followers in every possible way.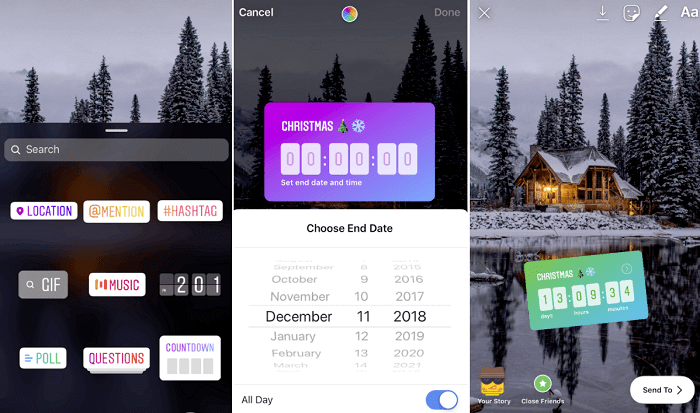 Christmas Social Media Giveaway, Contests, Polls & Quizzes
Hosting a holiday giveaway on Christmas encourages customers to engage. There's no better time than the holidays to hold a fun giveaway. Everyone is already in the giving mood, so you should join in and give your followers some fantastic rewards. Think of creative Christmas social media contest ideas.
Plus, giveaway pieces attract a lot of attention (who hates gifts? ), which can help you grow your audience and generate leads. Fortunately, running a social media giveaway or contest is a lot easier than it appears. Prepare a list of guidelines and post it on your profile. By a list, I just mean 3-4 guidelines. Make sure not to scare off your customers.
Choose covetable gifts.
Offer hampers or stuff that people would be interested in.
Pick random contest winners.
Track Your KPIs( Key Performance Indicators) After the Holiday Season
Check your previous year's social media KPIs to figure out the weak points where you need to work more this year. This will help you to overcome all your last year's weak points. Measure the following KPIs from your last year's social media marketing strategy.
Likes– How many likes did you get last year on your social posts?
Comment- What was the number of positive comments on your post?
Tweets- Track how many users have tweeted on your posts.
Share- How many times did users share your post?
Mentions– when someone has tagged or mentioned your brand in a tweet or post.
UGC– User-generated content helps you to increase your conversion rate.
Some more Christmas social media post examples:
Share gift guides in posts or stories. Make use of layouts.
Create gift series & guide posts highlighting your brand's popular products.
Ask your customer's favorites in the comments.
Ask about other holidays' best or worst Christmas incidents & gifts from the audience.
DIY videos & safety tips
Run Instagram Ads & Instagram Reel Ads.
Use catchy Hashtags.
Use Twitter cards to promote holiday offers
Go live on Facebook
Create and follow a Christmas social media calendar
Share memories on Instagram and Snapchat.
13. Christmas Content Marketing Ideas
Why are marketers more devoted to content?
We call content the king because it has the power to change others' perspectives towards your business. Through Christmas sale content, you can build and enhance your brand image. You need content for each platform. Whether it's email, social media, products, or anything you need content for all.
Content requirements to implement the Christmas eCommerce sale ideas-
Prepare A List Of Christmas Content-types
Blogs
Articles
Christmas video content
Short customer success stories
Gift guides
Platforms You Need To Create Content For
It's always good to keep track of the previous year's conversions and the weak points of last year's Christmas marketing ideas. This will help you overcome the obstacles that occurred last year.
Moreover, you can use tools like Google Analytics to measure the performance of your content and take helpful measures accordingly. Here is a step-by-step illustration of how to track your content performance in Google Analytics.
Check Out Free Solutions for Your WooCommerce Store to Bounce Sales on Christmas!
We have a list of free plugins that can considerably improve your customer experience and continued sales for the festive season…
14.  Add Extra Value To Your Christmas Offer
Many small things can convert a good deal into a great one. This Christmas marketing idea involves offering free offers and additional services to thank your customer and win their hearts. Based on your service or product, you can attract your customers with more original and relevant offers to catch people's attention. That is to say,
Offer your customers

Free WordPress Membership
Custom loyalty card
Double points for purchases
Extended trial period
Access to limited collections
Holiday packaging
Workshops
App or software upgrades or premium versions trial.
Above all, extra bonuses and special offers will give you more chances to convert your customers and increase sales this Christmas holiday season.
15. Extend Your Online Sale To Boost Revenue
OK, the Christmas sale has come to an end. You have gained a good amount of revenue during the Christmas sale. But what about gaining more ROI? As an eCommerce marketer, you have to make continuous efforts for your store. Therefore, always create unique plans and ideas to spark your store.
Hence, this year give your audience Christmas gifts by extending your Christmas sale. Inform your audience on every platform that you are extending your Christmas eCommerce sale.
Hence, this year give your audience Christmas gifts by extending your Christmas sale. Inform your audience on every platform that you are extending your Christmas eCommerce sale.
16. Analyze And Learn From Previous Promotions
If you are planning to improve your store for Christmas, I hope you will have done the same during previous festivities like Halloween, Black Friday Cyber Monday, Columbus Day, Thanksgiving, etc.
If your answer is yes, you know what to do next.
Keep track of what marketing strategies you implemented during these previous events and analyze the results. Additionally, if something has worked for you in the past and the results say the same, you should spend more time and resources on that tactic.
On the contrary, if something has failed you consistently, there's no need to drag it forward and spoil your effort and Return On Investment(ROI) statistics.
That is to say, just focus on the pros and cons of the previous festive plans. And also focus on what's working and what's not and plan things accordingly. You will see a huge difference in your sales presentation.
17. WooCommerce Plugins to Amplify Your Christmas Sales
These were some of the popular marketing strategies dedicated to Christmas sales. But it is also crucial to use certain extensions for your WooCommerce or eCommerce store to boost your revenues and profits. Consider this your lucky day because we are here to educate you about some festive-oriented plugins, that will help make your online store interesting and engaging for your costumes.
Points and Rewards for WooCommerce
Our Points and Rewards for WooCommerce plugin becomes a festive game-changer for merchants:
Boost Customer Loyalty: Offer loyalty points for various activities, encouraging customers to return for their festive shopping needs.
Increase Repeat Purchases: Loyalty programs build loyalty. Rewarding customers for purchasing from your store can turn them into repeat buyers during the festive season.
Attract and Retain Shoppers: The promise of earning rewards motivates customers to shop at your store during the holidays and keep coming back.
Foster Festive Spirit: Use gamification with features like the "win-wheel" to make the shopping experience more engaging and fun during the festive season.
Customize Rewards: Tailor the rewards system to your store's specific needs. Set points for each section of the win-wheel, choose colors, and determine when customers can spin again to create a unique, festive shopping atmosphere.
In essence, our plugin helps merchants create a rewarding and engaging shopping experience that keeps customers coming back throughout the festive season and beyond. It fosters loyalty, drives repeat purchases, and makes holiday shopping more enjoyable for customers.
Create a Point-Based Loyalty Program to Reward Customers!
Gift Cards For WooCommerce
Our Gift Cards for WooCommerce Pro plugin is a festive boon for female entrepreneurs:
Seasonal Gifting Made Easy: With 20+ festive templates, merchants can effortlessly offer themed gift cards, perfect for the holiday season.
Customized Festive Gifting: Allow customers to personalize gift cards, adding that special touch to their holiday presents.
Convenient Delivery: Share gift vouchers through multiple channels, including email, WhatsApp, SMS, and downloadable PDFs, making it easy for customers to send festive wishes.
Efficient Redemption: Generate QR codes and barcodes for faster and more secure gift card redemption, whether online or in-store.
Boost Sales: Gift cards are a popular holiday gift choice. Offering them in your store can attract more shoppers looking for the perfect present.
Enhanced Customer Experience: Provide a gifting portal for easy scanning, recharging, and redeeming of gift coupons, ensuring a smooth and enjoyable shopping experience during the festive rush.
Start Generating Gift Coupon Codes, and QR Codes for Faster Redemption…
The Gift card plugin simplifies and enhances the festive shopping experience for both merchants and customers. It enables merchants to tap into the gifting season's potential, increase sales, and offer customers a convenient way to spread holiday cheer.
Upsell Order Bump Offer For WooCommerce Pro
During the festive season, our Upsell Order Bump offer for WooCommerce becomes your holiday sales booster.
Merchants can:
Maximize Sales: Offer exclusive upgrades, cross-sell offers, and complementary products right on the checkout page, enticing shoppers to enhance their festive purchases.
Streamline Shopping: With "Smart Skip," you skip showing bump offers to customers who've already purchased, ensuring a smooth shopping experience.
Boost Average Order Value: Utilize "Offer Upgrade" to present enticing add-ons, encouraging customers to enhance their festive shopping carts.
Diversify Offerings: Create multiple WooCommerce bumps to craft compelling sales funnels, promoting a variety of festive products.
This plugin empowers merchants to create a festive shopping atmosphere filled with upsell opportunities, ultimately driving sales, increasing order values, and enhancing the overall shopping experience during the holiday season.
Upgrade Your Online Shopping Experience With Our Premium Order Bump for WooCommerce!
Wrapping Up
Christmas is full of sales opportunities for all kinds of businesses. Marketers can do most of the festive season by meticulously planning and applying the Christmas marketing campaigns.
Therefore, I have discussed some of the Christmas marketing ideas that will help the eCommerce business in boosting its sales. These tips will also help you to strategize your New Year sales planning.
Attentively evaluate the customer behavior developments and prepare to fit the shopping experience to the changing demands and expectations of customers. This article compiles Christmas marketing ideas for small businesses, and medium-sized enterprises too.
Lastly, my team at WP Swings wishes you a merry and enjoyable Christmas. Share your thoughts if you find this post informative.