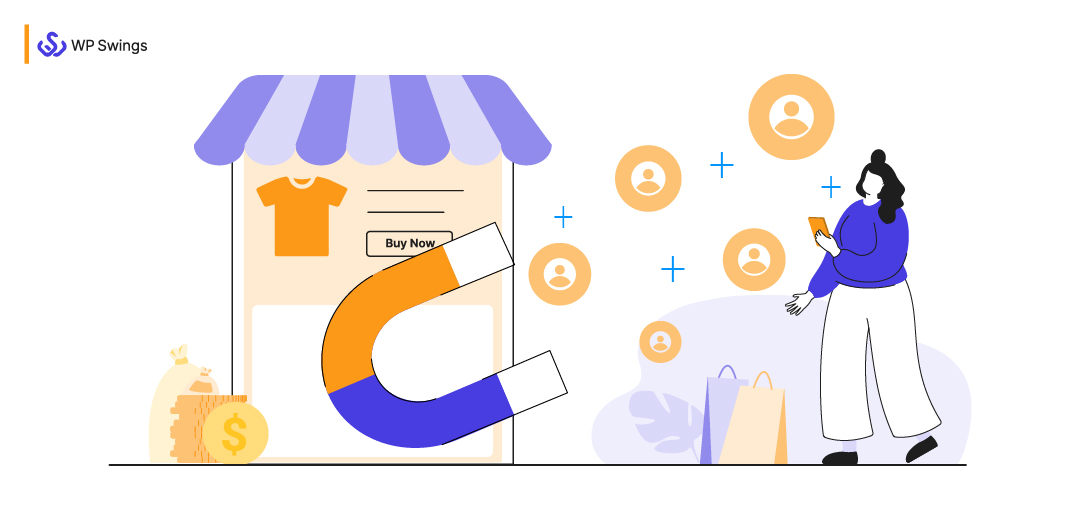 "Social media Advertising is one of the best customer retention strategies for 28% of marketers."
In this evolving landscape of 2023, customer preferences have reshaped buying behaviors, impacting customer retention rates. Online dominance continues as brick-and-mortar stores are switching to online stores, intensifying eCommerce competition.
Acquiring new customers remains challenging, but retaining existing ones is proven to be 70% easier. As the holiday season approaches, optimizing your store with customer retention strategies becomes important for revenue growth.
In this article, we'll unveil tactics to increase customer retention in 2023-24 holiday sales. So without wasting your time let's get started. But before that, let me tell you what is customer retention rate.
What Is Customer Retention?
In simple terms, customer retention rate refers to those customers who regularly pay for your products or services more than once over a specific period of time.
A loyal customer who makes several purchases over a year is ultimately more beneficial and influential than several customers who buy once and never again.
Your business can rely on a retained customer far more than a new one—if you make data-driven decisions & work on your overall customer retention strategies.
Why Is It Important To Retain An Existing Customer?
According to Marketing Metrics, the success rate of selling to an existing customer is 60-70%, while the success rate of selling to a new customer is only 5-20%!
Customer retention has the upper hand, that much is certain. Brands work to regain their growth trajectories in the aftermath of shifting dynamics.
Therefore, fostering loyalty becomes crucial, and the keystone is a well-honed plan to increase customer retention.
Remember this important rule: Maintaining your loyal customers is the first step in ensuring the growth of your business.
The question that now arises is: Why keep looking for new customers when you can easily engage your current clientele?
It is easy to persuade your current customers by applying top-notch customer retention strategies, which leads to an increase in sales and revenue, as well as the cost-effectiveness of marketing efforts, increased staff determination, a higher chance of referrals, improved opportunities for upselling and cross-selling, insightful feedback from engaged customers, a better reputation for the brand, and the certain revenue resulting from customer loyalty.
Moving on, I'll discuss what are the best customer retention strategies for the festive season.
15 Customer Retention Strategies For This Holiday Season
1. Online Gifting with Gift Cards

Due to ease of use and customizability, digital gift cards have become a popular gifting option. Gift cards were popular not only for luxuries but also for essentials like food, toiletries, and medications.
Online Gifting can be a great customer retention program because its attractiveness stems from its capacity to make the difficult task of choosing the right gifts easier, particularly during the holiday season. The ability for customers to customize their gift cards for the recipient and the occasion is the biggest bonus.
Gift cards are a simple, affordable, and modern way to give gifts since they take the work off of choosing items that everyone will like. By including gift cards in your products, you might significantly improve client retention during the approaching Christmas shopping season in 2023.
Actions Items-
Introduce a gift card effort geared at client retention.
Create and provide popular product gift cards.
Establish a user-friendly framework for redeeming gift cards.
Offer alternatives for individualized gift card personalization.
To increase sales, advertise gift cards with seasonal and festive themes.
Provide alternatives for buying, delivering, and downloading gift cards.
Sell WooCommerce Digital Gift Cards With WP Swings
If you are interested in creating & selling attractive gift cards for free, then do check our Gift Cards Plugin
2. Create A Win-Back Campaign Strategy
Retaining existing customers is cheaper than acquiring new customers.
The existing customer had already purchased a product or service from your store. You already have a relationship and trust level with your existing customers.
That's where the holiday customer retention strategy comes into play.
Convincing old customers for more purchases through the win-back campaign has a great impact. To create a win-back campaign, use customer data which may include their email address or phone number.
Action Items –
Display Care: Use holiday sales retention strategies like sending celebratory emails with offers.
Tempt with Incentives: Use time-limited or BOGO pricing to boost purchases.
Collect Feedback: To learn the causes of low customer retention rates, use feedback emails.
Set off FOMO: Use urgency in communications to rekindle engagement.
Unsubscribe Option: Offer unsubscription with a potential return pathway.
3. Increase Customer Retention With Personalized Email Marketing
Email marketing campaigns are great for customer acquisition and retention and to convert them into conversions, especially in the holiday sales season.
To briefly understand what importance email marketing holds, please look at the email marketing conversion rates given below.
How Personalized Email Marketing Campaigns Can Increase Festive Customer Retention?
Helps in generating new leads and keeping existing customers
Nurture leads & convert them into loyal customers
Through emails, you can stay at the top of the customer's mind
Enhances brand awareness
Strengthens customer relationship
Increases revenue
You must realize that email marketing is an easily accessible customer retention technology with 100s of templates available for free!
Action Items –
Give your subscribers authority by putting the wheel in their hands. Let them choose their email preferences, including the "unsubscribe" option.
Retain customer base by segmenting them based on their shopping behavior with RFM Analysis (Recency, Frequency, Monetary).
Bring cart abandoners back to your site with cart recovery emails based on the visitors' tracking history.
Use post-purchase emails, instructional materials, freebies, customer loyalty programs, polls, giveaways, and surveys to reach inactive customers.
To humanize your brand, make your customer feel special with attractive promotions, and run personalized discounts on birthdays, anniversaries, or seasonal greetings.
Run enticing promotions, and provide individualized discounts for birthdays, anniversaries, or seasonal greetings to make your customers feel unique to humanize your company.
4. Turn Their Negative Experience Into a Positive
In the realm of customer retention strategies, one smart move is to change negative experiences into good ones. Statistics reveal that:
"95% of unhappy customers will return to your business if an issue is resolved quickly and efficiently."
Never give up on your customers if they leave your website without purchasing or subscribing. If they abandon their cart, use the power of email marketing to get them back and send them personalized emails.
You can take this a step further and craft special coupons and deals for them.
But, always keep in mind that the goal is to recover the customer, not the sale.
Action items –
Prioritize customer recovery over immediate sales
Monitor and engage with customers on social media platforms, turning negative comments into opportunities to showcase your dedication to customer satisfaction.
Craft special deals and coupons tailored to the specific needs or concerns of customers
Respond to those customers who have negative concerns
5. Improving Customer Experience For Customer Retention
Customer experience is a collective result of your sales and retention strategies. Remember your customers love to be treated like humans and not like targets.
Whether it's an online retail store or an eCommerce store to increase customer loyalty is their ultimate target. One way to increase customer loyalty is by improving the customer experience.
According to a study by SuperOffice, for about 45.9% of business professionals, customer experience is the number one priority for the next 5 years.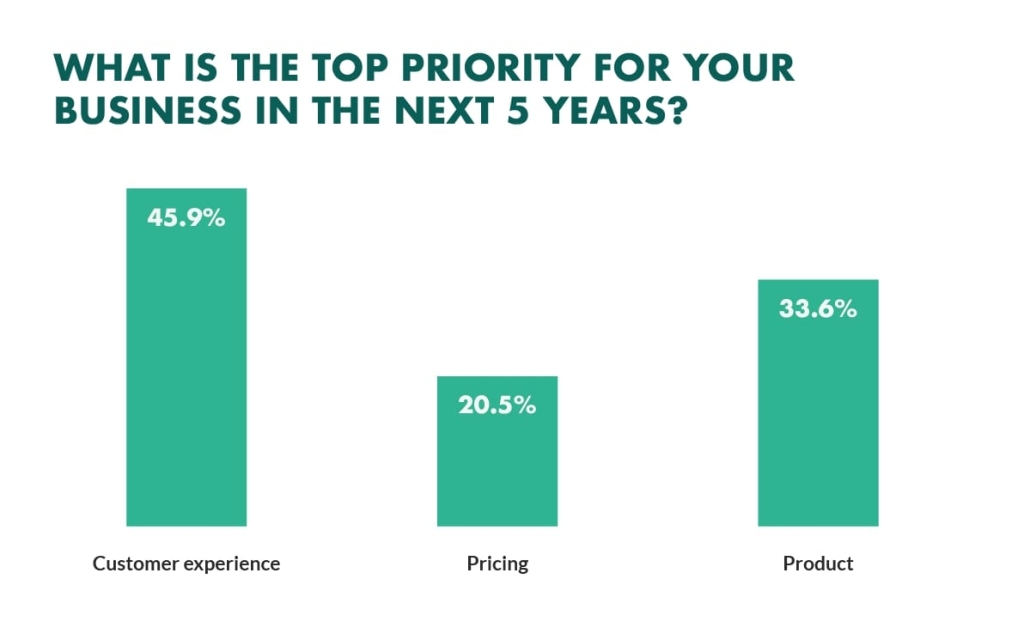 One of the benefits of improving customer experience is that it helps in gaining trustworthy and loyal customers, and strengthens the relationship between marketers and customers.
Action items –
To revamp customer experience you first need to improve the quality of your staff. It can be improved by training them with advanced and upgraded skills.
Use a Free buyer persona tool to map your buyer's journey by creating buyer personas to target the audience based on their shopping preferences and tastes.
Catch your customers before they say goodbye to you, with traceable overlays and pop-up forms. (I recommend HubSpot CRM).
Personalize your customer experience with geo-targeting and User Generated Content (UGC).
Give personalized product recommendations through emails.
Remind your customers of the exclusive price drops on the items' wishlist by them. It increases the chances of conversions by 30-40%.
6. Gamification: Coupons, Reward Points, and More
One of the best ways to increase customer retention is by offering deals and coupons, price drops, and rewards to the 'At-Risk' customers. These retention techniques are classified as gamification marketing.
Essentially you are using gamified components for non-gaming activities. For example, selling a hot cup of coffee.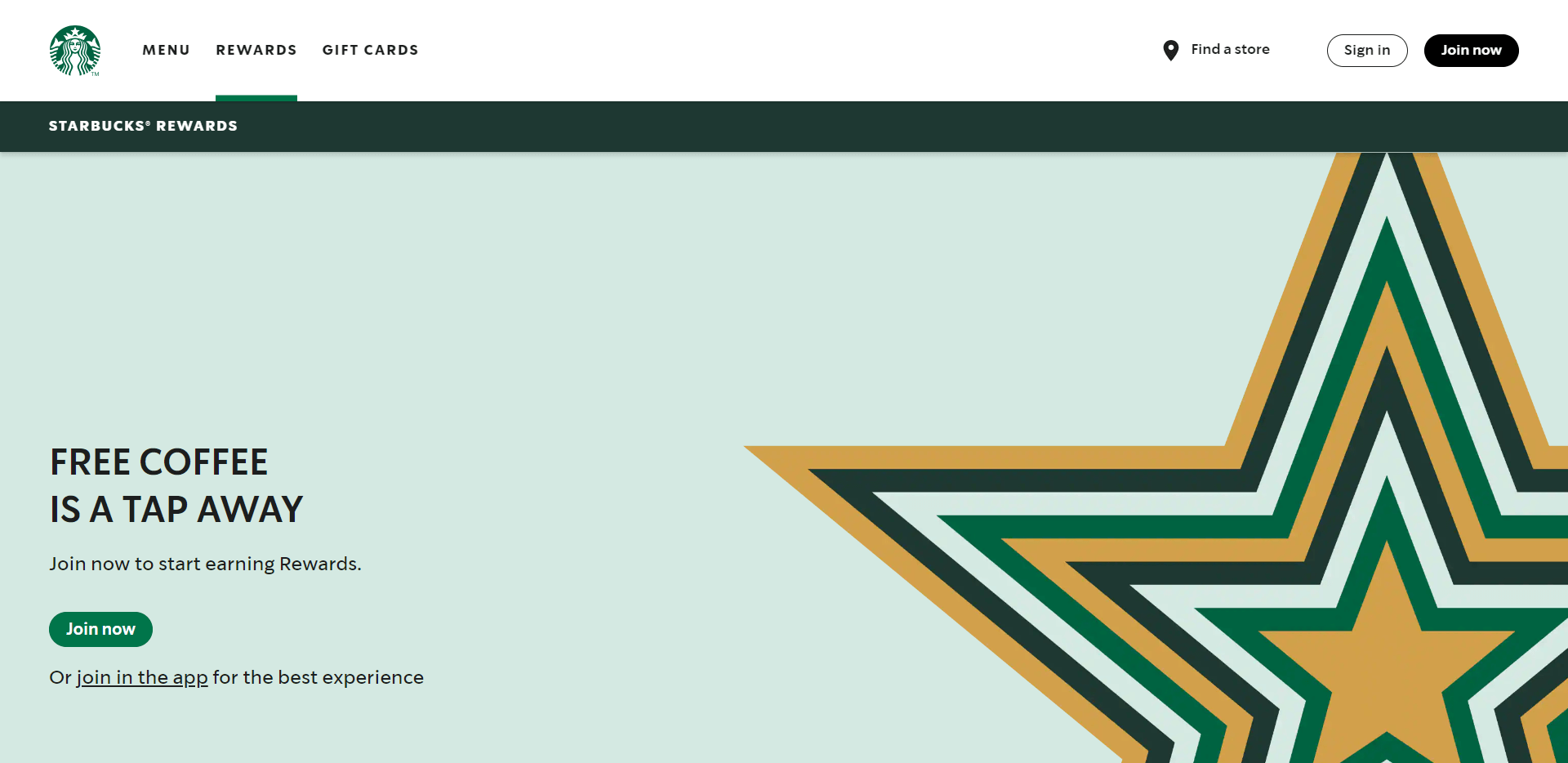 Even Starbucks uses reward points to increase its retention rates and offer value beyond its products.
Action items –
Many eCommerce shops employ coupons, discounts, and awards to make their consumers feel like a family rather than like targets.
Use actual popup games such as a spin-while to boost participation.
Reward loyal clients with regular promotions throughout the year, such as Black Friday Cyber Monday Deals (BFCM) and Christmas specials.
Give new customers vouchers for free shipping and free delivery, etc.
Encourage your clients by giving them points for customer retention when they recommend a friend, which they can quickly redeem at your business and double your income!
If you own a physical shop, you may provide regionally specific coupons like USOPEN10, AUS50, etc.
Reward your customers by adding reviews on your social media platforms, and site. According to a study from iPerceptions, 63% of customers are more likely to purchase from a site that has user reviews.
Add a Point-Based Reward Program to Your WooCommerce Store

You can use our 'Points And Rewards For WooCommerce' plugin to help merchants create a Point-based loyalty program to reward their customers. Also, the above-mentioned actions can easily be implemented using this extension.
It has the following features that will increase festive customer retention:
Reward and Redeem Points
Rewards On Birthday
Points On First Order Only
Points Adjustments on Refund & Cancellation​
Round-Up and Round-Down Reward Points
Point-Based Customer Ranking
Membership Benefits
Email Section Updation
Point Conversion and Coupon Generation
Points Log Report
Points and Rewards For WooCommerce
If you are interested in creating & selling attractive gift cards for free, then do check our Gift Cards Plugin
7. Easy Return & Exchange
When it comes to eCommerce, delivery and return are the two biggest concerns for customers. Try to regularly communicate with your shipping partners and suppliers to avoid any delivery delays.
However, in some cases your customers want to return their package, to make the process smoother you can create a page on your website explaining your return and refund policy.
This will make the process easy for customers as they'll know what actions to take and what shouldn't if they want a refund or return of their product.
Simplifying this process will give your customers peace of mind and also encourage them to come back to your online store
Action items –
Maintain open lines with shipping partners and suppliers to prevent any delivery delays.
Provide clear instructions on the actions customers need to take for returns or refunds.
Create a dedicated page on your website detailing return and refund policies.
Contact your customers when a return or refund is initiated to address their queries, further easing the return process.
8. Actionable Social Media Advertising
Social advertisements play a vital role in improving customer retention.
Through social media channels, you will be able to reach your target audience. Furthermore, online marketers can decide on a suitable platform according to their business goals.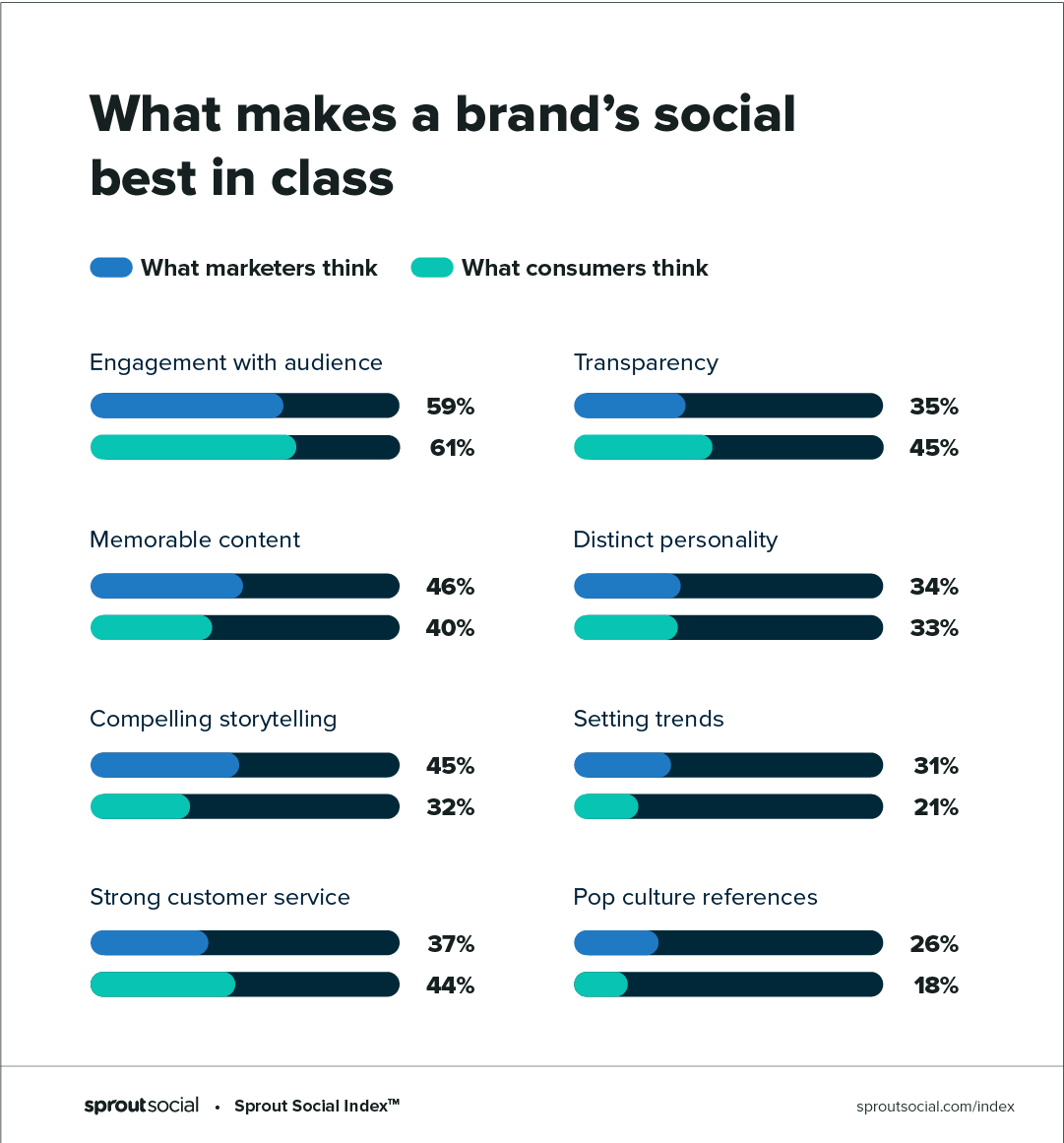 Almost all major retail brands use social media to increase customer retention during the holiday season.
Therefore, this festive season don't forget to add social media channels to make it more joyous.
Action Items –
Use social sites to convince the customers about the offers, discounts, & rewards you want to give them. Add a sense of urgency through social media ads.
Ease customer discovery on social platforms using tools like Namechk for username availability across numerous platforms.
Automate your social media strategy by scheduling some of your posts with tools like Buffer.
Social media listening tools like Google Alerts, Hootsuite, and Mention, give instant notifications on your brand mentions and give you an easy way to track your audience engagement with your brand this Holiday Sales 2023.
Create a retention program tailored to your user's psychological makeup by analyzing their social media interactions with you and other people & brands.
9. Interact To Retain Customers
Interacting with your customers is a crucial aspect of customer retention strategies, Every customer wants to feel valued and appreciated, and regular interaction with them can help you achieve this.
One of the best ways to interact with your customers is through social media platforms. You can use social media to engage with customers, answer their questions, and respond to their feedback.
This will keep customers engaged and interested in companies offering. Regular interaction with customers can help build strong relationships and increase customer loyalty, leading to higher retention rates.
10. Educate Your Customers
Don't Just leave your customers to fend for themselves trying to figure out what everything means, especially if you are in the software business. It's crucial to offer resources that make it easy for your customers to learn how to use your product.
You can do this by offering product boarding tips & tricks and how-to guides, when a customer purchases your product send them a guide explaining what your product means and how they can effectively optimize its usage.
Additionally, You can also create documentation pages for your products on your website so anyone can see them whenever they are facing an issue with your products.
Action items –
Develop interactive tips and tricks to guide customers through the initial stages of using your product.
Upon a product purchase, send personalized guides explaining the product's features and how to optimize its usage.
Produce engaging video tutorials demonstrating key functionalities.
Keep customers informed about new features or updates through newsletters or in-app notifications.
Create user-friendly documentation pages on your website, offering easy access to information.
11. Reinforce Your Value With Customer Service
Remember, great customer service is key to retaining customers.
Analyze your customer issues and give them frequent responses that add up value to your brand.
The holiday season brings a surge of traffic to your online store; however, with new customers, comes new issues. Nonetheless, promptly solving their queries is the best way to increase festive customer retention. Furthermore, this approach gives your customers a positive feeling about your brand.
Additionally, products are not the only way to add value to your customers. In fact, the service they receive at your end makes them your brand advocates.
It converts customers into repeat customers. Moreover, holiday customer retention depends upon maximizing value-addition in all parts of your online store.
Action Items –
"Thank you for bringing this to our attention."
"I will update you by [time]."
"Happy to help."
"As much as I would love to help, Say 'I certainly can check that for you.'"
"I apologize for the inconvenience."
"I don't know, but let me find out."
Pro Tip: Make dozens of standard scripts based on buyer personas.
12. Creating A Customer Loyalty Program
The purpose of customer loyalty programs is to influence the customers towards more and more purchases of products and services of your company. It is the time and tested way to increase customer retention.
Essentially, the loyal shoppers who return periodically are your biggest support systems for surviving the tough business days.
Luckily, business revival is possible by increasing customer retention during the holiday season in 2022.
Do you know that 70% of consumers like to recommend a brand with the best loyalty scheme and 77% of consumers said that loyalty programs make them stay with brands?
The loyalty program helps you increase customer retention as it engages you with inactive customers or less frequent customers.
so, including a customer loyalty program this holiday season for the two biggest sales days, that is Black Friday and Cyber Monday will help you to boost the sales.
13. Ask For Their Valuable Feedback
Your customers can give you the best feedback and highlight areas for improvement. And the best way to collect customer feedback is through reviews.
If you wish to increase festive customer retention, you need to fix your pending issues before the holiday season arrives.
According to research, 90% of people read customer reviews, and 88% trust these reviews as much as a personal recommendation. So, these numbers show us that in today's web-based shopping world, everyone is reading customer reviews.
Action items –
Ask for the feedback of customers in emails and on social platforms. It will help you to regain lost customers.
Plan out your Loyalty Program to motivate your customers to provide feedback. To do so, you may allow points and rewards for each review of your customers' posts.
Run Customer Satisfaction (CSAT) surveys to know what customers think of your brand and unveil those areas that need improvement.
Ask your customers to give product feedback that helps you address customer concerns, issues, or custom requirements. It will improve your products as well as your customer experience.
NPS (Net Promoter Score) is a working customer retention metric that keeps a check on how loyal your audience is.
14. Creating Urgency For Brands/Products Among Your Customers
Lastly, to increase customer retention retailers can always add an element of urgency to their festive season marketing campaigns. Additionally, scarcity creates a sense of urgency in the customer's minds about the products and services.
Also, scarcity helps in enhancing brand awareness. Marketers create scarcity through emails, landing pages, social ads, and advertising on T.V. You can create scarcity by adding a timer running against an offer for a specific duration like in the image below.
Action items –
Offer free delivery to your customers for a "Limited period".
Monetize your Holidays with a deadline by running effective promotions on events like BFCM, and Thanksgiving that encourage immediate action.
Offer "Today Only Deals", and "lightning deals" to drive impulse purchases.
Use pop-ups to hold customers from leaving your site without making the purchase. You can use Marketing Automation tools like HubSpot, and Mautic to create highly converting pop-ups.
Display how many customers are buying these products as Myntra does.
Turn your customer's curiosity into urgency with "Coming Soon" sales.
How To Create Urgency In Marketing On Your eCommerce Store
Urgency Is a Time-Based Concept That Prompts Customers to Act Quickly and Increases Retention Rates.
15. Offer Post-Purchase Services
You should extend your services after post-purchase to make your customers feel like they are getting more value from their investment. Ask your customers how they feel about the product this helps you understand if they're happy or not and where you should improve.
Here are a few examples of customer retention strategies on how you can do it:
You can provide a product service upgrade or a complementary free trial of another product.
You can offer them free consultation or periodic quality checks.
Offer extended warranties or additional support beyond the standard terms.
Set up Customer Relationship Management (CRM) software to follow up with your customers and keep the relationship going.
Organize your emails to ensure that clients' emails are not missed.
How to Calculate Customer Retention Rate?
After applying some of the best customer retention strategies described above you have to know how to actually calculate your Customer retention rate.
"CRR = (Customers at the end of the period – New customers during this period) / Total customers at the start of the period) x 100"
Calculating the customer retention rate shows you the percentage of customers a company has retained over a period of time. Calculation of customer retention rate is a pretty straightforward process.
To calculate CRR, you have to subtract the number of new customers your company has acquired from the number of customers remaining at the end of the period.
Now, to calculate the percentage, divide that number by the total number of customers you had at the start and multiply by 100.
Many people are confused between Customer retention rate and Customer churn rate. Customer retention rate differs from Customer churn rate because churn rate means the number of customers you've lost over a period of time.
If you have a higher churn rate then by default you'll have lower customer retention.
Customer Retention Strategies – Mistakes to Avoid
Let's talk about some of the common mistakes businesses make that affect their customer retention rate
1. Not Analyzing The Data
It's a common mistake many businesses make, they just set up Google Analytics and take a look at it on a monthly or even quarterly basis. Sound strange right?
This is the mistake you should avoid. You should regularly visit your analytics software and analyze the data using various methods.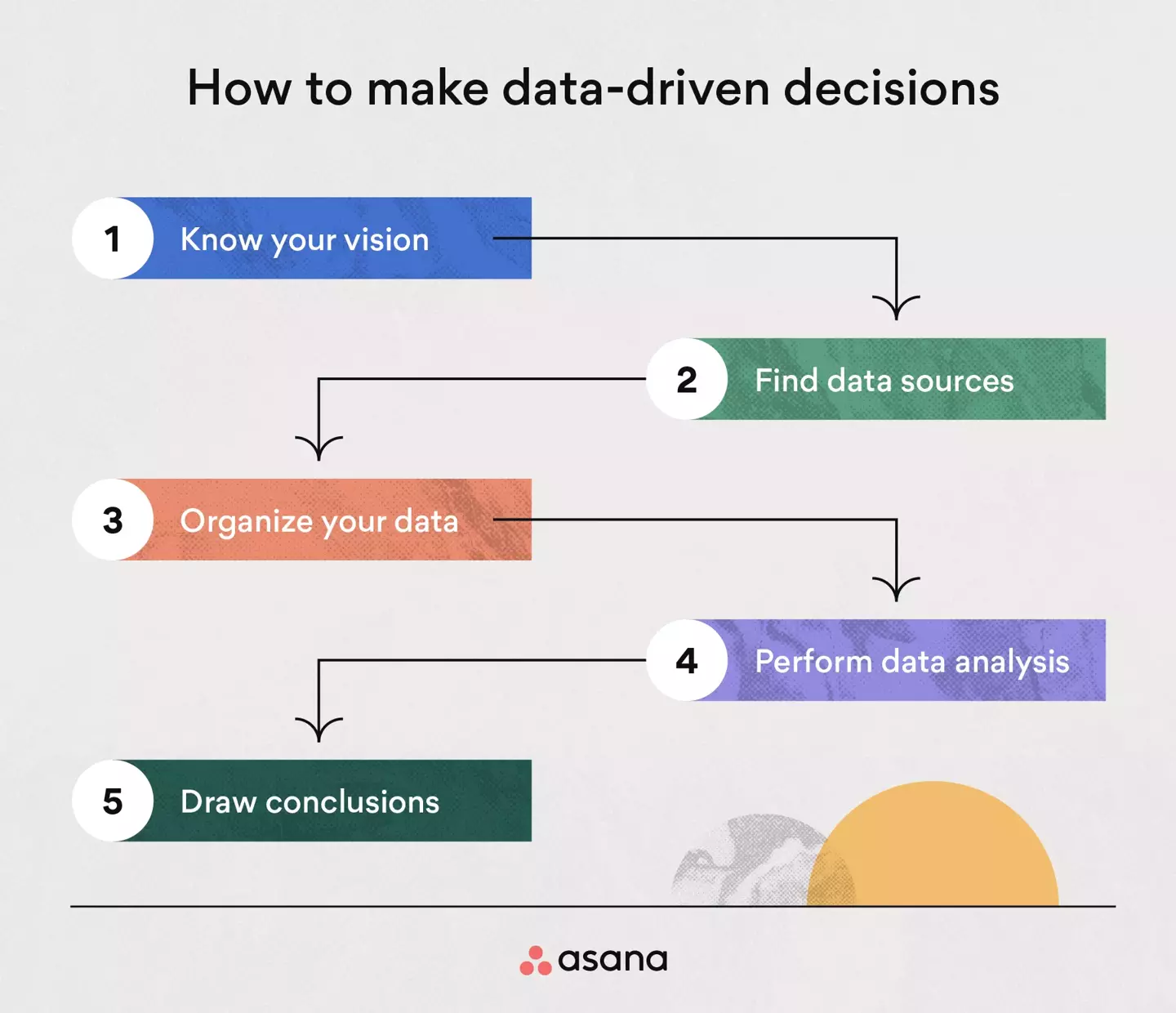 Analytics offers a way for you to understand how your current customers interact with your brand. By analyzing this data you can create a model of customers who are more likely to stick with your brand in long-term.
2. Not Asking For Client Feedback
Asking for your client's feedback is one of the best ways to make them feel special.
When your client feels special, they'll stay with your business for a long time
When your client feels special, they'll stay with your business for a long time
"Brands that listen to their customers grow 10X faster; the rest lose them to bad customer experiences."
You can ask for feedback through regular check-ins over email or phone. Ask for honest feedback and let them know that you are open to honest and constructive critiques.
Once you have listened to the feedback, it's time to make changes wherever required. You can also ask your customers for their suggestions for improvement, this will make them feel prioritized and understood.
3. Lack Of Clear Communication
Inconsistency in communication is extremely frustrating for your customers and is enough to make them turn back on your business completely.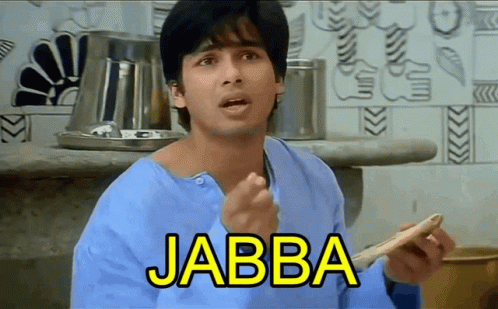 The worst thing is that customers are far more likely to share their bad reviews on social media than good ones.
So it's important to ensure that all your staff members undergo effective training to help eliminate this problem and provide positive customer interaction.
4. Not Tailoring Your Content To Your Customer
"According to the Accenture Pulse Survey, 91% of consumers are more likely to shop with brands that provide a personalized experience"
You should identify your buyer personas. What are your customers looking for? What characteristics do your ideal customers have? After you are done with buyer personas, start curating content for your specific customers.
How To Create Buyer Personas [With Examples]
Use This Customer Retention Technology to Improve Your Marketing Efforts and Accurately Predict User Behavior.
For instance: If your customers are small business owners who are looking to make their shop's online debut then you should give them as much information as possible on how your business can help them achieve their goals. This can also boost your brand awareness.
The Final Words
Generating new leads, converting them into sales-ready leads, and then retargeting the existing customer to purchase again, it's a complete cycle. So, each step requires attention to detail.
In this blog, I have discussed some of the best customer retention strategies for this festive season, how to calculate your customer retention rate, and common mistakes to avoid.
By applying these customer retention ideas your business will reach new heights.
To boost your sales this holiday season, you've to primarily focus on your overall customer retention strategy. By valuing your customers and overhauling the communication you can retain them for the long term.
Share your views if you find this blog post amazing and worth reading!
Unlock limitless possibilities for your online store using a range of cutting-edge WooCommerce WordPress plugins!