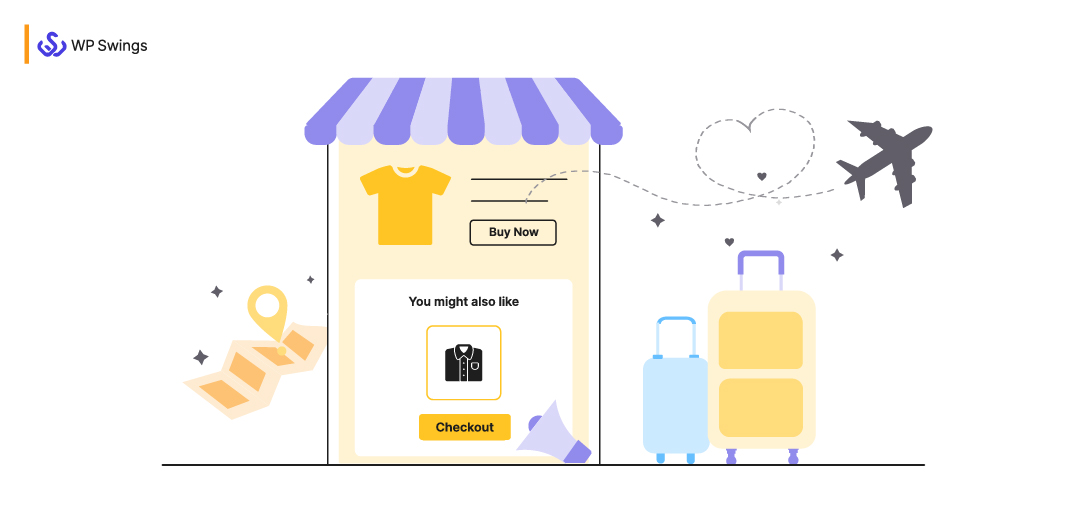 COVID-19 had drastically changed the business prospects for all industries and their genres. And its economic impact is equally visible in how the businesses are transforming their strategies for achieving the target holiday sales hoping that this festive season may bring a bounce back in their profits. As the Covid norms are being eased by the governments of various countries, the lookout for expanding your customer base is reviving at an exponential rate.
We really hope that this article will help you in building your holiday marketing campaign amidst this Corona effect and that your business will bloom again. The following stats show the impact of COVID-19 on eCommerce business sales.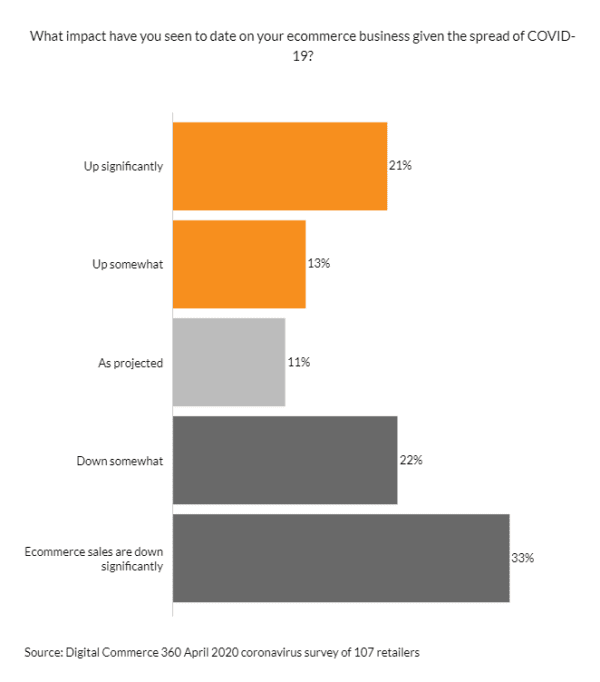 These stats simply show that you need to pull your socks if you really desire to stand out in the crowd of marketers and outgrow your sales amidst corona.
The covid-19 pandemic has, though, affected the lifestyles and work of many, it also brought the families a little closer. And, being the festival just around the corner, it's obvious that people do think about the gifting for their dear ones – family & friends.
This implies that whatever be the situation out there, people are willing to rejoice in the little things with their families and friends. It paves a way for marketers to reach out to their customers with some exciting deals or lucrative marketing campaigns to attract their interest and ultimately improve their own businesses.
So, if you really don't want to miss this golden opportunity to boost your sales and revenue, start planning your Holiday Season Marketing Campaign along with the COVID-19 safety norms for your customers NOW!!!
15 Successful Holiday Marketing Campaign Ideas/Plans to Outgrow Your Target Sales…
Covid-19 and its subsequent waves had a major impact on the way people shop. It is applaudable how quickly the world adopted continuously changing norms as the virus spread globally. Most countries imposed stringent lockdown restrictions and public curfews. Despite all of it, eCommerce businesses thrived.
Recent customer behaviors displayed that people did not hesitate from buying products online even for special occasions such as Christmas, Thanksgiving, Halloween and so on. Governments also promoted self-reliance with their borders closed! This led to the dependence of global players on local vendors.
From the seller's and marketer's perspective, the desire to stand out from the crowd is very crucial. Therefore in this blog, I am going to share some of the holiday marketing ideas that will help your business to boost sales during this holiday shopping season.
(Read our blog to know more about BFCM 2022)
15 Successful Holiday Marketing Campaign Tips
1. Analyze Your Performance
Performance metrics are numbers in context, results related to the strategic goals of the business.
~Pearl Zhu, The Change Agent CIO
It's fine if your last year's sales number is not that great. It is normal. Every business faces ups and downs. But it's important to learn from the past and to start making new plans.
Measure the sales and revenues your company dreamed of and what percentage came to reality. I am sure you will find the stuff on which you need to focus this holiday season.
Well, once you are done with analysis and reporting, you need to jot down the points that concern your employee first. Your employees directly connect your brand with your customers. Figure out what skills and training are required to optimize the efficiency of your employees.
Make sure your staff knows how to deal with the customers on different platforms such as support chats, social media, or while on calls. If you engage yourself in employee training, you will be able to entice more and more customers to your store.
2. Personalize Your Website
Personalization — it is not about first/last name. It's about relevant content.
~Dan Jak
This holiday season, create eye-catching and soothing landing pages. The landing pages are the first thing that can easily entice new or existing customers to your website.
Design holiday-themed landing pages for each festive day whether it's Halloween, Christmas, Thanksgiving Day, Black Friday, or Cyber Monday just like the given example.

Once done with designing, focus on your content too. The more personalized content the better the chances of organic conversions.
If you want more traffic on your site, start writing content before 45 days of holiday seasonal sales. It will help you to get 50% engagement from the search engine traffic. Generate personalized content, i.e., the user should feel that your content is just for him and no one else.
The next point in the queue is, "keep your site mobile optimized". As per facts,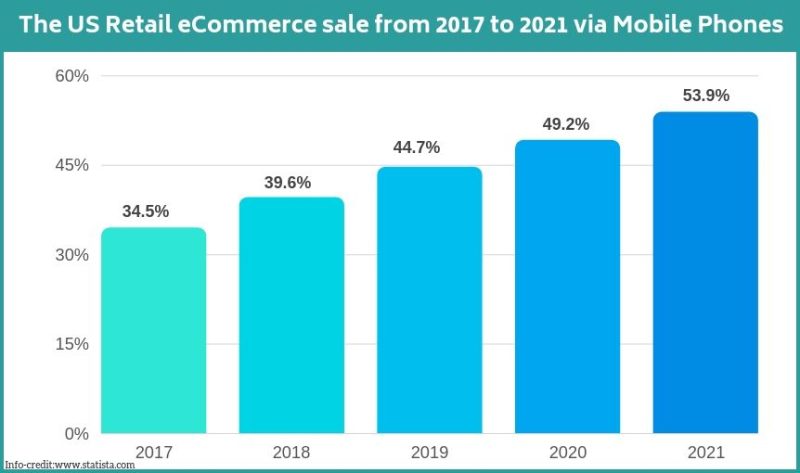 Remember 61% of customers who visit a mobile unfriendly site are more likely to purchase from the competitors.
Things to keep in mind to boost holiday sales by mobile
Optimize pages and site speed
If you are planning to invest in content marketing, all your blog post images should be under 70 kb
The content should be AMP optimized
If your website is not mobile optimized, it won't be having a good SEO ranking
What is AMP Optimized
AMP or Accelerated Mobile Pages is an open-source standard backed by Google. The prospect of developing this standard was to optimize the loading speed of the web pages on mobile devices.
AMP framework serves the mission "to provide a user first-format for web content".
(To learn more about the AMP optimized Mobile pages and their implications, read The Definitive Guide to Accelerated Mobile Pages (AMP) by Neil Patel.)
(For more stats on mobile refer to our blog 12 SEO tips to increase Holiday Festive Season Sale of eCommerce Store.)
3. Audit Previous Years' Festive Campaign on your WooCommerce Site
For every operation audited, know the mission, the purpose and the reason for being.
~Larry Sawyer
Besides analyzing your sales and revenue in the past year, it is of utmost importance that you keep in mind your customers. You need to audit your previous year's festive campaign extensively in order to find out the changing buying behaviors of your customers.
Now, it might not just mean the latest trends and models of products that are rolling in the market. It will also mean the age group, customer location, preferences, channels, and many other factors.
Therefore, it becomes necessary to audit the specific festive marketing campaign from the past year. This audit will be your customers' voice to you!
4. Build Customer Loyalty with Personalized Giftings
Customer satisfaction is worthless; Customer loyalty is priceless.
~Jeffery Gitomer
Gifting and rewarding customers for being regular to your store motivates them to stay connected with you. Customer loyalty is the most crucial process for any business that wishes to engage and interact with their customers on a more personal level – making them feel that they are important to you. Rewarding customers with points, additional discounts, gift cards, and coupons also make them re-visit and shop again from your store. Hence, improving your customer's retention rate.
Want to start your Customer Loyalty Program Today?
Choose which type of loyalty program is best for your audience…
Top brands from various industries have incorporated loyalty systems in their regular marketing campaigns and have witnessed an empowering growth in their results.
For example,
Shoppers Stop, a hot-shot shopping store for clothing and apparel, have kept its customer's interest intact by starting a points and rewards program where the customer earns points every time they shop, and then they can redeem the earned points for lucrative offers and discounts.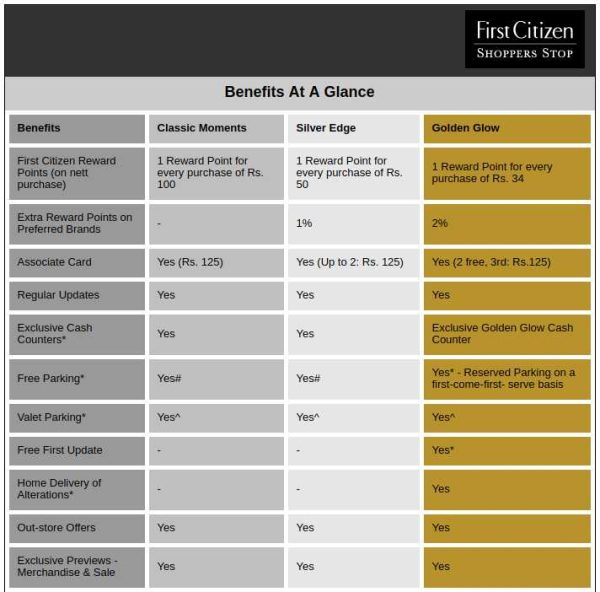 Source: Shoppers Stop
5. Adapt to the Market Trends Quickly!
It's not only in the fashion industry where trends change in a flicker of an eye.
Almost every business comes across a change in trends, now it could either be in the products they're selling or the marketing methodologies they've adopted.
While running a holiday marketing campaign or preparing the marketing ideas for this festive season, be sure to analyze the prevailing trends in the market.
For example, QueensGreenCanopy took the initiative to gift trees on behalf of those who're unable to plant one even though they wish to do so.
If you'd like to support The #QueensGreenCanopy initiative, but are unable to plant a tree yourself, there's the option of gifting a tree 🌳✨

We currently offer two ways to do so: Trees for Cities and Schools; and Trees in Memoriam 🌱

Learn more ➡️ https://t.co/wZU1xSIqCI pic.twitter.com/yZ7hRA6EMa

— The Queen's Green Canopy (@QGCanopy) July 9, 2021
6. Team Up with Local Vendors & Retailers
Fusion is about finding human-centric solutions beyond company walls.
~Deloitte
The market is changing, and so is the way that industry works. Creating fusions and innovating something different attracts more eyes than regular and traditional practices of serving customers. Therefore, teaming up with local vendors and/or collaborating with other companies under cross-industry partnerships allows you to expand your reach and serve your customers better.
It, therefore, creates an ecosystem of innovative experiences, customer insights, and the whole digital platform including marketing tools and social handles. Moreover, this ecosystem holistically serves your customer's needs.
In fact, in the fastest-growing economies in the world, it is inevitable that you need to team up with the local vendors to thrive in the market.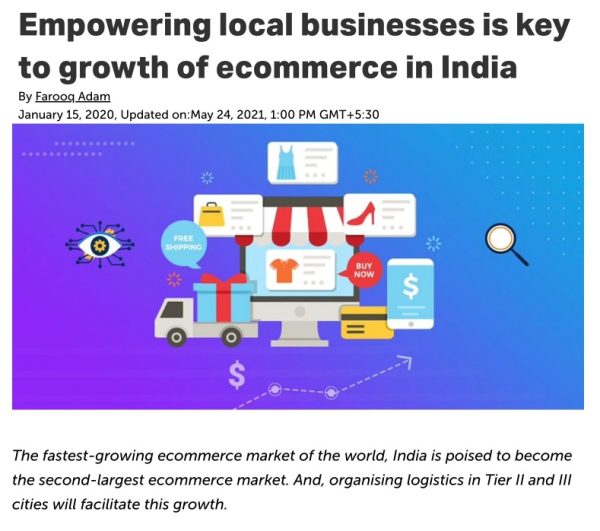 7. Email Marketing is FOREVER!
The email has an ability many channels don't: creating valuable, personal touches—at scale.
~David Newman
Email marketing continues to hold the major marketing section for marketing during the holiday season. An email is a relevant tool, regardless of what you're promoting, to generate a huge amount of targeted sales.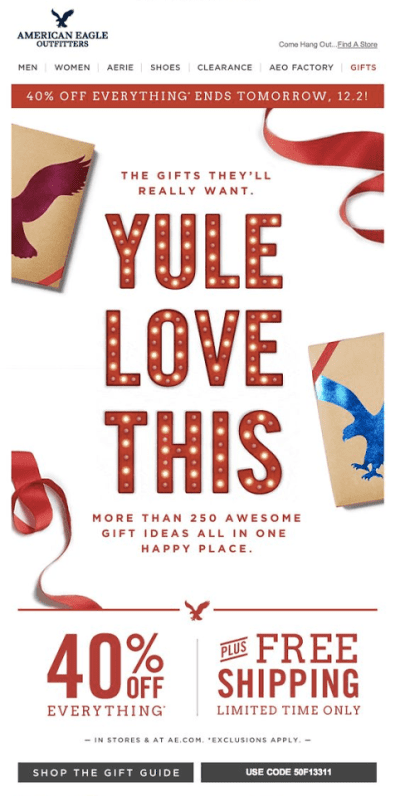 The marketing surveys show that people tend to be more enduring towards the promotional mail like offers and deals during the festive hour sales. Hence, don't feel shy to share your branded content and ideations during the holiday season sales. Email campaigns are also effective for the eCommerce website owners as they have a great opportunity to target back their lost or abandoned cart sales.
8. Take Time To Design Your Resources
Resources are hired to give results, not reasons.
~ Amit Kalantri, Wealth of Words
We all know how powerful content can be in attracting and engaging traffic when done rightly. As a matter of fact here is that different content types attract a different sections of the audience.
So, plan your holiday marketing campaign strategies this festive season with a variety of content. Build your resources like photos and videos and plan how you can use them to build your portfolio and showcase the aesthetics of your business.
If you are a product vendor, you may plan a photoshoot campaign to assemble photos and design your storyboards on Pinterest. Or you can create various videos for your products, customers, and their experience and post them on video platforms like youtube or other social handles like IGTV, Pinterest, etc.
Below is an example of how we have been channelizing our testimonial resources over social media.
9. Prepare Your Social-Marketing Plan and Ads Blueprint
Personalized marketing and advertising are not about sales. It's about building a relationship with the customer.
~Julian Hillebrand
Festive seasons witness great deals and offer all around the corner of streets and on social platforms as well as the growing online business concepts.
Hence, planning your social calendar and ad structure before the start of the festive season will not only keep you focussed and streamlined in achieving your target holiday sales. Rather, it will also help you in connecting with your influencers and colleagues ensuring the same working pace among all departments involved with the holiday sales campaigns.
Festive and holiday season sales are also a great opportunity to plan new product launch campaigns. It's easy to create a buzz for the surprise launch of your product among your valued customers and influencers you're planning to launch soon.
10. Create Custom Hashtags
You don't need any special software, coding experience, or a college degree to create a hashtag.
~Sue B. Zimmerman Enterprise, LLC
Hashtags are proven tactics used by digital marketers to increase their reach on social media platforms. Be it spreading awareness, or creating a buzz, the use of appropriate hashtags keeps you trending. Therefore, while you brainstorm on designing your social marketing blueprint, spare equal time for creating custom hashtags along with the existing trending hashtags.
Considering the recent example, the Indian Prime Minister, Mr. Narendra Modi initiated the campaign to boost local business more among the country's citizens and used the slogan "Vocal For Local". Soon this slogan was used as Hashtag by all the local merchants to promote their products and cause for the campaign. The #VocalForLocal soon started trending on various social platforms like Instagram and Twitter resulting in the awareness of citizens and growth of the local market.
Similarly, many flourished brands are also using the same methodology of creating and using hashtags to uniquely highlight their cause and campaign.
Another, inspiring hashtag campaign is from Costa Coffees and that is #CostaFromHome. We all know that since the pandemic situation hit the world, most of the companies have switched to Work-From-Home trends. However, professionals who urged to have their "before work coffee" felt a little laid back. Understanding the needs of their customers, Costa decided to run their delivery campaign and promoted it with a hashtag that attracts their customer's eyes.
It's for your safety. It's for our Baristas' safety. Let's fight this together by staying at home! Order from @swiggy_in and avail 30% off. T&C apply. #CostaFromHome #CFH pic.twitter.com/AFQjiXqYgX

— Costa Coffee India (@CostaCoffeeInd) June 26, 2021
11. Aware Customers & Potential Audience
Awareness is the greatest agent for change and growth.
~Eckhart Tolle
Awareness is of utmost importance. Let your customers know about your products, offers, contests, etc. Email Marketing and Social Media Channels are the most preferred modes to communicate with the customer base.
Through email marketing, you can target new and existing customers towards your products and services. It's easy to make an email list of users who have become your "At Risk" customers or to whom you want to provide offers.
Promoting your strategies is yet another important sphere in making the audience aware. Promotional activities target the audience with the awareness and attract phase both.
Hence, you can use Social Media Promotions, Display paid ads with PPC Campaigns, and buzz out your offers.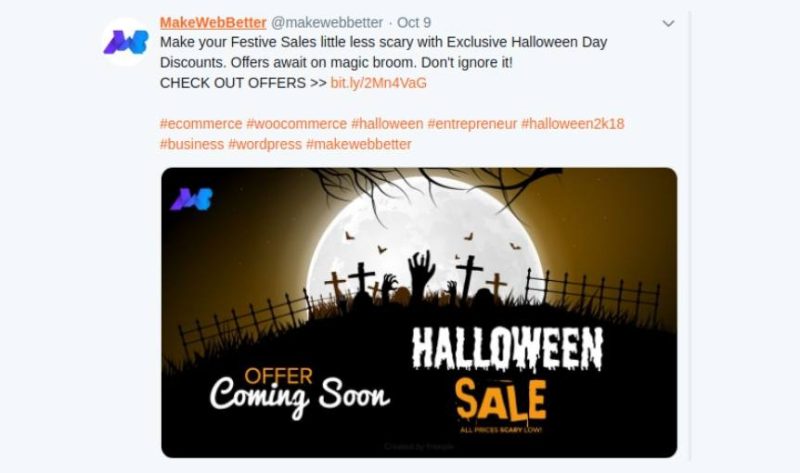 Through social ads, you can directly engage yourself with your target audience. If you want to know how it should be, take a look at the image for reference.
Through social media and other digital channels, you can create urgency in the mind of the customers about the coming offers. Add videos on Facebook as video marketing will help to produce more organic traffic. Use Instagram and Pinterest to upload enticing and memorable infographics.
Make sure if you are using social media platforms then the ads should have content according to your customers' behavior or interest.
12. Optimize Your Customer Retention Program
You know if you start investing only 5% in customer retention programs you will be able to boost your sales by 23-95%."
A customer retention program helps in increasing the Customer Lifetime Value. You may include offers, loyalty programs, contests, games, etc.
Organizing contests and fun games will enhance your engagement rate. You can reward the winners with special prizes such as a perfect gift for her/him. There have been traditional ways to woo customers like Lucky Draws, Spin The Wheel, etc.
Contests and Games can be planned in many ways. But, it is essential to keep your customer knowledge updated and draft the plans around the same.
Also, you can combine your loyalty program with your contest and games. Ultimately, building trust and offering loyalty reward points and discounts are all what customers actually look for.
As per stats, before purchasing anything online customers first check on the coupons and discount offers. And if they don't find a relevant coupon or offer they might go to your competitors.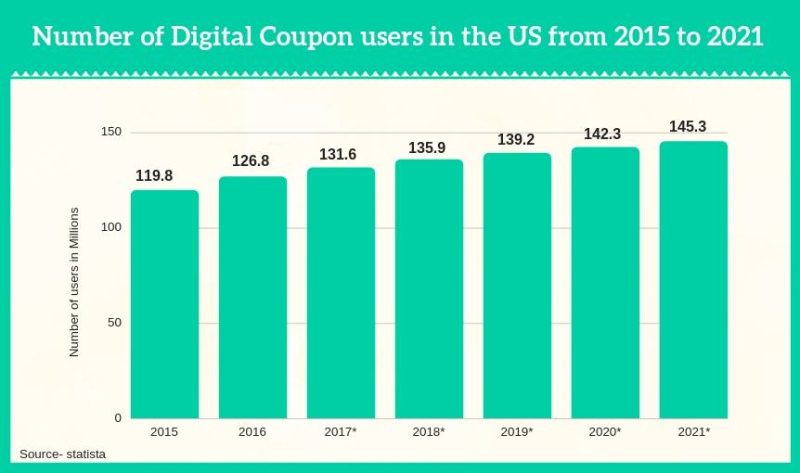 In 2018, 135.9 million US online shoppers had used digital coupons and it's projected to increase to 145.3 million in 2021 as shown in the above image.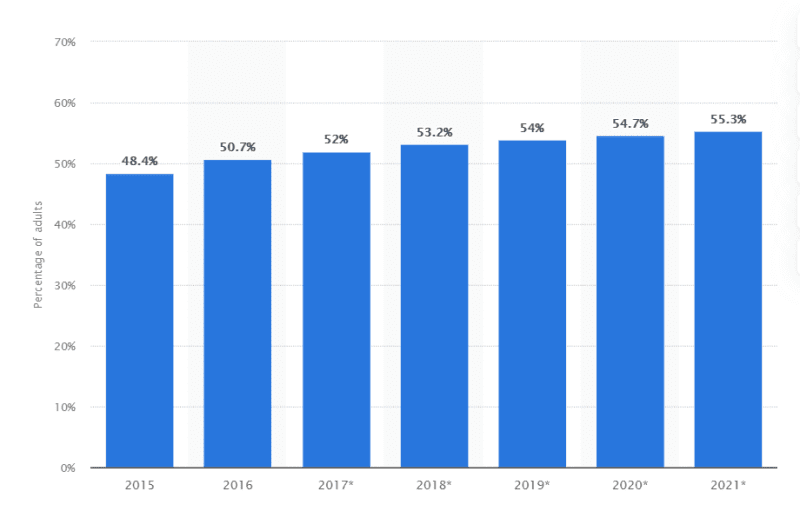 Source: Statista
 Pro Tip:
Out of 145.3 million users of digital coupons in 2021, 55.3% are adults, i.e. Internet users with age 18 years or above believe that discounts and coupons were a very important feature in the overall digital purchasing decision.
In your offers, if you provide gift ideas to your customers then, it's just like a cherry on the top of the cake. Coupons and Referral Programs can also help in spreading brand awareness of the products and services.

Through coupons and discounts, you can directly increase your sales. To your surprise, there's no industry left that doesn't apply coupon marketing campaigns to promote their offers and sales.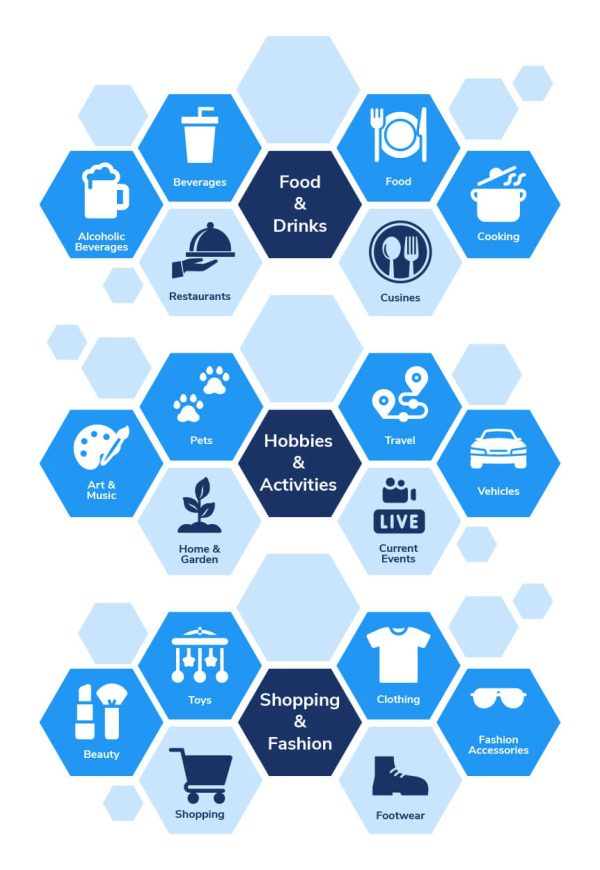 Also, if you have a regular set of customers active only during the festive period, you can retain them by analyzing their shopping behavior.
(To know how to create a customer retention program refer to 10 ways to Increase Customer Retention this Festive Season.)
13. Improve Recommendations Based on Abandoned Cart Items
There are many reasons why your customers abandon your cart. This could be because of their intent to compare and shop, or maybe because they could find a better deal than yours. However, one most seen reason other than delayed checkout is witnessed by customers, i.e., they didn't find the item of their choice
You may think that if they didn't find what they wanted then why did they add a certain item to the cart?
But, you can never predict exactly what your customers were thinking then. However, while planning your holiday marketing campaign, you have a great opportunity to revive the abandoned carts and recover your lost sales by recommending the most suited products to your customers.
You can analyze the shopping pattern and behavior of your customer to get insights into his preferences. Also, analyzing the items in an abandoned cart will help you to recommend better products to your customers.
If you are in the online retail business & yet face abandoned carts before checkout, it is time to make your holiday marketing strategies the best holiday retail campaign. Such that every medium or small business wishes to follow your holiday marketing ideas.
Want To Increase Your Retail Sales This Holiday Season?
Strategize your retail holiday promotions with these 10 easy tips and grow your sales exponentially!
14. It is Time to Go All Out with Your Brick & Mortar Store
With the easing out of Covid restrictions, people will no more remain reluctant to go out for shopping. Now, if you have a brick-and-mortar store in your town, it is important to build an online presence to make your audience aware of
a. Your existence, and
b. Festive deals you have got to offer!
You never know when another wave of Covid can surge and take down your offline business. Therefore, just start promoting your shop over social media right away. Make sure you are listed on Google maps. Lastly, the best would be converting your brick and mortar into a WooCommerce store side by side.
We can teach you how to build an online store from scratch!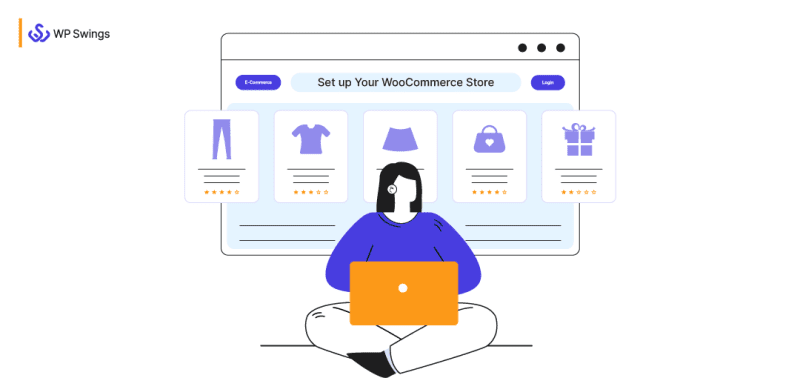 15. Finalize Your Campaign
If you have connected the above points, then you have the blueprint for your Holiday Marketing Campaign already drafted. You just need to Finalize the bits together.
Collect your last year's customer data from the holiday campaign 2022. It's time to analyze what modification is required in your new holiday marketing campaign.
Even if you are new to this business, try to track and measure the successful holiday marketing campaign ideas of your competitors. To make your own position in this world of marketers.
Don't forget to include content marketing ideas, social media marketing strategies for the promotions, email marketing to directly target the audience, offers like free shipping, fun-loving contests, buy-one-get-one, and to create urgency through landing pages this holiday season.
You can even create separate holiday marketing strategies for each holiday sale day like a Thanksgiving marketing campaign. Provide your users with a complete gift guide which can be either in the form of landing pages or ebooks.
Want To Learn More On How Gift Cards Can Benefit Your Business?
Try Our Free Plugin!
The Final Words
In this blog, I have discussed 15 strategies to support your holiday marketing campaign. This will help the eCommerce stores to boost their sales this festive season. Using these tactics you can increase the chance to win potential customers. Read and learn the above tactics and decide which marketing tool suits your industry the most.
Finally, I would like to share a holiday season marketing slogan-" If you don't believe, you won't achieve."
If you find this blog informative please comment and share.
Hire Professionals To Set Up Your Holiday Marketing Campaign!