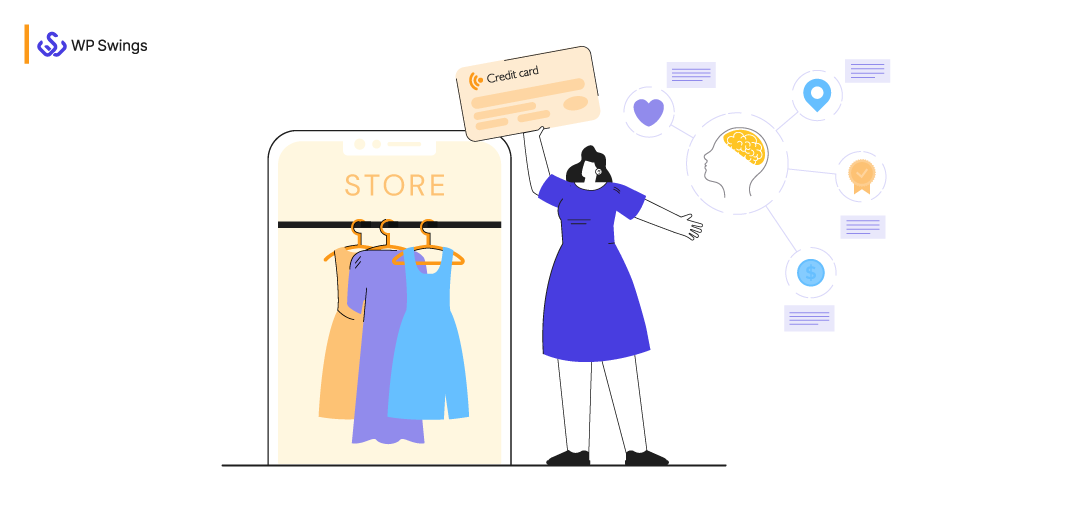 Consumer Behavior, Something For Everyone.
The marketing of products depends on consumer behavior & their thought process for the sales results. Nowadays, Marketers are very smart… they will never make the mistake of building a marketing strategy without knowing their target audience.
Consumer psychology is a mix of two main constructs, first Consumer attitudes, and second Consumer behavior. They are both interdependent. Consumer Attitude comprises beliefs and feelings. Thereby, leading to emotional marketing concepts.
Whereas, consumer behavior marketing depends on buying patterns of consumers and their decision-making capabilities. Consumer Behavior also lays a strong consideration for Customer Segmentation Heading forward, let's check out these concepts in detail.
Consumer Behavior and Its Types
What does consumer behavior actually mean? Consumer behavior in simple words means 'The study of consumer psychology.'
What do your consumers think?
What do they feel while making decisions?
How do they buy, consume, or dispose of your products and services?
All these counts up to your consumer behavior. Since consumers are easy targets for influencers. It gets even more essential to analyze how the consumer behavior process flows. And the habits of your customers while they plan to buy. Buying behavior analysis hence plays a vital role in building a marketing strategy and business models.
The Consumer Buying Process is a 6 stage journey that is never-ending. The buyer's journey starts from "PROBLEM RECOGNITION" and ends at "POST-PURCHASE EVALUATION". But the buying process is a regular cycle. Each stage in the consumer buying process remarks on the flow of your business's success.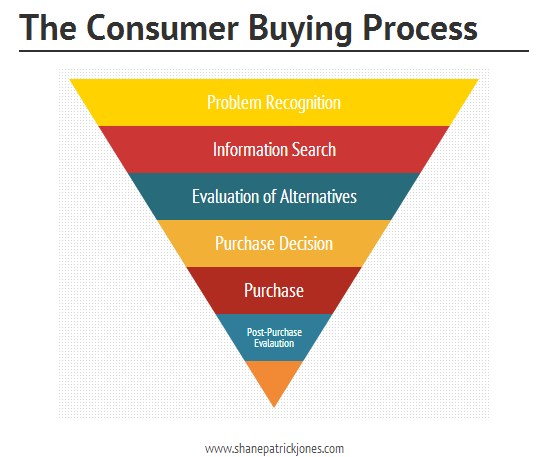 Types of Consumer Behavior
Consumer behavior is not constant it fluctuates. After deep research and analysis conducted by marketing experts and psychologists, it's been concluded that consumers buying behavior can be categorized into 4 major types. This classification is done considering the shopping behavior and decision-making capabilities of the customers. The 4 consumer behavior types are-
1. Complex Buying Behavior
Trusting the seller isn't always easy when the amount of risk is huge. As a consumer, we too plan and discuss before making a one-time investment. For example, buying a house, car, or a life insurance policy cover service, or more. Such buying scenarios involve heavy brainstorming. The buyer needs assurance of what they're choosing is right for them. It is a Complex Buying Behavior.
2. Conflict-reducing Buying Behavior
Are you the only brand serving the market? Certainly not. Then how are your products different from your competitors? Are they superior in quality or just quantity or both? So many questions strike arrives in customers' minds when they plan to shop. All these questions can create chaos among the same products from different brands.
Hence, its demonstrates conflict-reducing buying behavior. It is also famous for dissonance-reducing buying behavior. It means the mental conflict that occurs when a person's behaviors and beliefs do not align. For example, if your customer is looking for a Room Temperature Organizer. He'll look for the price, heating power, and air purifier quality of the product. As he checked all his needs, then he will compare your product with the other brands too. He will only make a purchase decision after assessing the comparison results.
3. Habitual Buying Behavior
The Habitual buying pattern defines your routine buying behavior like getting milk & bread from the nearest general store is regular. The consumer's habitual buying concept exudes the consumer's buying pattern regularity. Here, the consumer is least considerate about the brand and loyalty. Their needs are above all.
4. Variety Seeking Behavior
As we know 'Change is the only Constant' so everyone needs the change from time to time and so do our customers. Consumers often shift from one brand to another. Because they want to get better and advanced change from their regular product. This doesn't mean that the products your customers were using aren't up to mark.
It's just that they need a change from their regular product. It all depends on the marketing strategy. For example, changing toothpaste brands from Colgate to Glister. Or shampoo from L'Oreal to Tresemme, etc.
Consumer Behavior Influencers
The behavior of any individual is subject to changes. Similarly, customer behavior changes from now and then. It changes because of the conditions like the income and economic variations, sometimes they found better options, and the major cause of change is the mood swings. Sometimes social statuses push in, other times reciprocating word-of-mouth. All these factors are collectively referred to as Consumer Behavior Influencers.
Consumer behavior influencers are further segmented into 3 factors: Personal, Psychological, and Social.
1. Personal Factors
This category beholds the consumer behavior that fluctuates depending on the parameters like –
Demographics

Age of the shopper
Consumer's Gender also affects the buying behavior
The income of the consumer
Cultural & Spiritual beliefs
Followership & Principles

Geo-Locations

Place the consumer lives in
Place of shopping
Shipping
2. Psychological Factors
Sometimes the shift and behavior transformation is involuntary. After all, the consumer is a human being and has certain opinions, likes, and dislikes. Psychological Factors hence comprise of factors that cause a change in consumer buying behavior based on –
Perception & Attitude

Marketing campaigns
Offers, sales, discounts
Strength and popularity of the brand
Brand's marketing message
Brand's social presence and contributions
3. Social Factors
The social factors influencing consumer behavior include family, groups (reference groups, aspirational groups, and member groups), and communities that surround us.
Role/Position in family
High-standards Lifestyle
Societal Statuses
Peer Pressure of being the best
Recommendations/ Word-of-Mouth/ Referrals
Customer experiences
Previous customer experiences
Want to explore more exciting blogs!
Wrap Up Words!
We are witnessing a seismic change in consumer behavior. That change is being brought about by technology and the access people have to information. – Howard Schultz
You need to understand that your customers are the ones who are leading you towards the progress of your business. Thus, producers or service providers should personate psychologists. Because that way you can head your consumers towards the consumer-centric market. Studying the buying patterns and favoritism factors affecting the decision-making power of your customers can help you achieve the goal of consumer satisfaction.