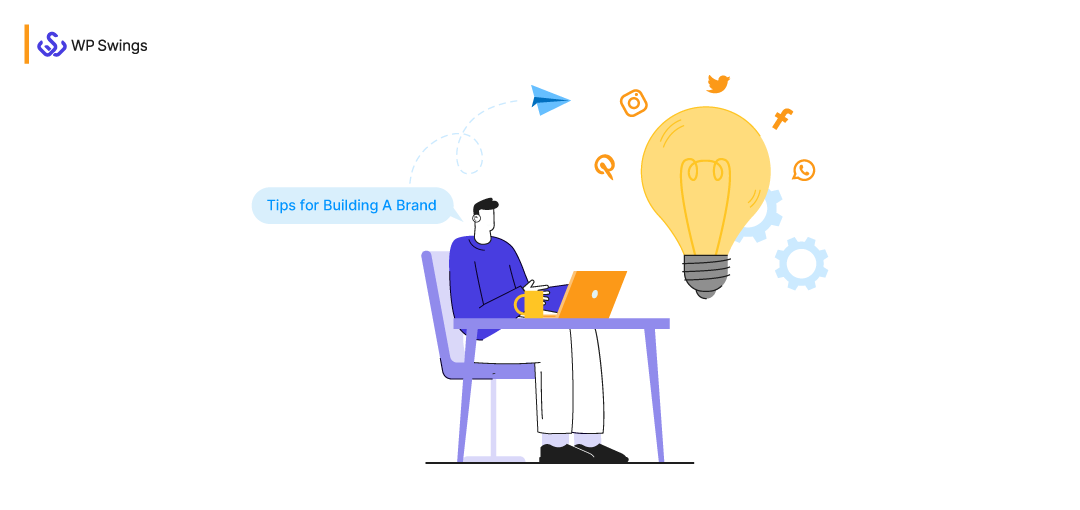 Building a brand is a desire of every business. There are many ways for a brand to make its reputation, like Pay-Per-Click, Search Engine Optimization, Content Writing, etc. But the most impressive of all these methods is social media marketing.
The power of social media in boosting brand recognition is unparalleled. It is the only platform that brings long-lasting results in minimum time!
Social media is one of the most powerful tools to create brand awareness, engagement, and traffic, which ultimately brings conversions for the business.
By building a social network profile, you can stack up customer trust and loyalty for your business.
You need to apply some creative social media strategies, with every post, repost, like, share, and comment, to increase your brand outreach and make it stronger than your competitors. From this, it's clear that the role of social media is not limited to any place, area, or location.
So, if you are planning to create a social media branding strategy or want to know what new ways to enhance your social media strategy, go through this blog post.
22 Ways For Building A Brand Through Social Media Platforms
1. Fully Update Your Social Media Profile
First of all, building a brand is not easy. It requires multiple branding strategies and fast solutions so start from the social media branding with the basic step, completely update your brand's social media profiles. Mention accurate and attractive information about your brand on every social media platform.
Get rid of any extra or inactive social media accounts that you aren't using anymore. Cleverly and briefly fill in every detail you want visitors to know. Additionally, remove any questionable or controversial content you might have ever posted.
Here is how we follow social media branding on Twitter.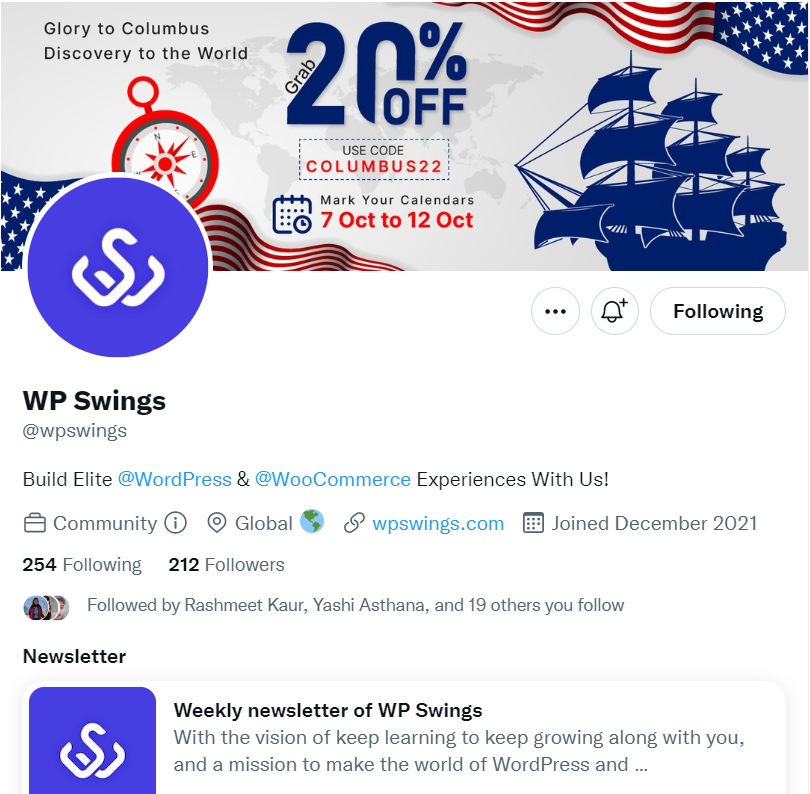 In one simple line, we've summed up our entire business. Plus, the newsletter subscription button is helping us grow the email list.
2. Set S.M.A.R.T Goals
If you, too, are on social media because every other brand is, you are not doing it right, my friend.
Be not like dumb, driven cattle! Be a hero in the strife! – Sir Henry Wadsworth Longfellow
The SMART goals concept is not unknown. But what people ignore is its implementation in their strategies for social media branding.
What outcomes are you expecting from your social media campaigns? Instead of aimlessly working hard, try to set sensible goals for your business. How?
Specific: Decide on a single specific goal and focus on achieving it. For instance, " Improve impressions and engagement on a social media platform."
Measurable:The specific goal you set in the above example should be measurable. Metric is the key. For example, "Increase 1000 new followers with 5000 impressions on Instagram."
Achievable:Goals require you to stretch your boundaries of work and endeavor. So who knows better than you whether you can achieve it or not with the required efforts? So, don't overstretch.
Relevant: Relevance of a goal is essential. You should know how your plan will impact your business objective.
For example, if you are working to increase Facebook likes by 1k, make sure you know how it will help you achieve your business end goal. In conclusion, measure what matters.
Timely:Accountability comes in with deadlines. You cannot keep working on one goal for an infinite period. Setting a deadline to achieve, compare, and measure your achievement rate encourages you to set the bar higher for next time.
It could be a month, a week, or a year. For example, " Increase 1000 new followers with additional 5000 impressions on Instagram in two months."
On top of that, you also have to consider the post frequency in your social media strategy. Posting too much or too little will harm your brand.
What Goals Can You Set for Your Social Media Marketing Campaign?
What are the goals of social media marketing? I'm sure you can set goals for your social media marketing campaign. Additionally, here are a few goals you can set for your next campaign:
Increase sign-ups
Increase brand engagement
Build a business community
Boost brand awareness
Create new leads
Functional social customer service
Direct traffic to your website
Content Marketing
Increment in Conversion Rate
Better Customer Retention rate
Start an eCommerce Store
Create a Loyalty Program
Boost Your Customer's Engagement and Loyalty
Create Customer oriented solution and increase customer loyalty with Points and rewards for WooCommerce.
3. Identify And Connect With Your Target Audience
After outlining your social branding goals, outline your target audience. Remember, everyone cannot be your audience. Identify your target audience, followed by segmenting them. It will help you to:
Understand on which social media platform you should be more active
Decide the type of content you should post
Improve your user experience
Identify your brand's voice and high-quality leads
Deliver better customer satisfaction and customer retention
Effective spending and marketing
Above all, you will better identify your audience's expectations and present more valuable information to them. For example, Alaska Airlines, the 6th largest airline in North America, uses its Twitter account to solve customer issues.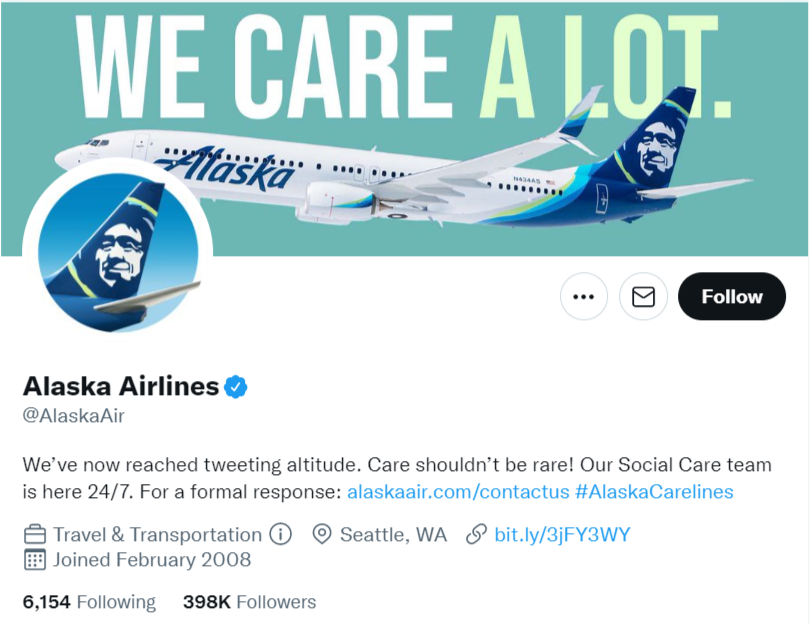 Research and find your target audience for social media brand building. As marketers, you cannot assume anything without research and statistics. It would be best if you found the right social media platforms to observe because different audiences are attracted to various platforms.
Which social media platform appeals most to your audience?
Who are your typical clients?
What are their ages?
Are they men or women?
What is their income and level of education?
What else do they care about besides your product and service?
Ask yourself questions that apply to your business type or industry, and then create social media profiles accordingly. Unless you decide who your target audience is, you won't be able to determine what to post, who to market with, and so on.
Reaching the right audience at the right time matters a lot. Through social media platforms, you have the ability to reach your target audience at the perfect time.
If we talk about social media there are more than five platforms. If you are planning to invest in all, then let me tell you that it might be one of the biggest mistakes you can make in your social media brand strategy. Especially if it is not managed appropriately.
Each social media channel has its own benefits. All you need to do is, decide which platform is  more effective in bringing engagement for the type of business you have.
So, How to Decide Which Social Platform Is Right and Which Is Not
Bi-weekly generate a report to track the performance of your social media brand strategy. The social media report will help you uncover the hidden facts of your strategy.
With this report, you can easily identify which platform is bringing audience engagement to your business niche. After proper analyses, concentrate only on those platforms that are ideal for your business type and ensure user engagement goals.
4. Use Your Brand Logo & Name
The logo of your brand works as a unique identity for your company.
It prints a long-lasting image in your audience's mind. Additionally, keeping your logo clear and visible lets your users easily distinguish between your company's post and the posts of other marketers. Thus, accomplishing the core aim of social media branding.
So, whenever you post anything on social media, don't forget to include your brand logo and name. Believe it or not, your customers also expect you to have a brand name and a logo so they spread the word about you. A logo following a uniform color pattern.
You can also count this in your brand promotion strategy as you can increase your brand recognition through this.
Benefits of Using Logo and Name
Helps in promoting company products and services
Build your own brand image in the marketplace
Helps your customers in identifying your brand
Ensures consistency and grabs the attention of the users
5. Brand Voice And Tone For Social Media Branding
Sticking to an idea representing your brand is essential. So, consistency is the key for brands to remain memorable and trustworthy. Create ethical guidelines in your social media strategy and portray your ideas to users.
Your brand's tone and voice make an impact on viewers, Essentially you should have a single voice but many tones depending on occasions and situations. Where most digital brands seem alike on social media nowadays, there are only a few that stand out.
In a survey performed in the Sprout Social Index, the customers had reasons for why their brands stand out better than others. For a recognizable brand, your voice matters.
And if not done appropriately, it might even backfire and lead to customers unfollowing you. It is more about building your brand's impression to convey your message and vibe to users.
How to Develop a Voice for Social Media Branding Strategy?
Developing a brand voice is similar to developing your brand logo and social strategy. You are operating your brand voice each time you post, launch, write, respond or do anything else on social media or any other platform. Even liking any posts will be seen as an endorsement.
Your brand voice on social media can be humorous, friendly, casual, or sometimes authoritative too. So, it's like writing precisely the way you would talk. But avoid mentioning useless swear words, incorrect statements, or other unprofessional actions.
Avoid using jargon, be honest, and sound natural. Users should understand your content and engage with it. So, posting something comprehensible 'to all eyes and brains' is recommended.
You lose the chance to connect with your audience if you excessively post about yourself. Instead of patting your back, show users how they will benefit from you.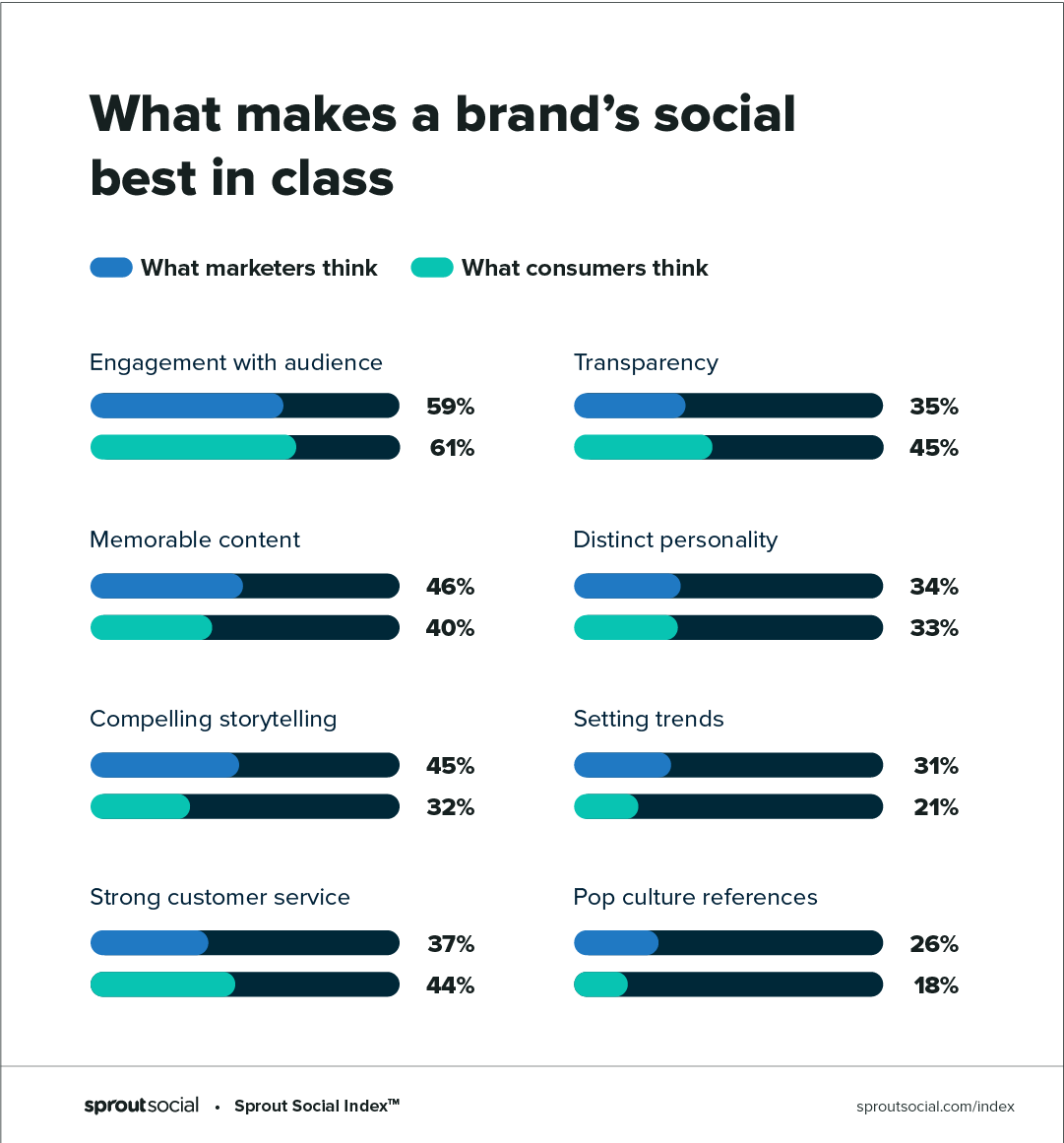 Document your ideas for maintaining consistency across all social media channels. Also, note what makes you different and how you want your word-of-mouth marketing to be affected through your social media brand voice. Wherever your brand shows up, it should be the same.
Don't come out as 'me.' Instead, promote 'we.' Engage and monitor your activities. It will come back to you as positive customer feedback too.
6. Use All the Platforms If Needed To Take Full Advantage
Even though the concept of 'the more, the better does not work for Social Media Marketing Strategy, using all social media platforms is also not a bad idea. Each platform helps in spreading brand awareness and getting user engagement. But, make sure you dedicate all your time and resources to the results you get. Some of the most popular social media platforms include.
Facebook Branding Strategy
Facebook is one of the largest platforms for spreading brand awareness as it has the highest number of active users worldwide. Using this platform, marketers can easily meet their social media branding goals.
Things to Keep in Mind While Posting a Facebook Ad
Don't forget to tag others.
The ad image should be enticing.
Use GIF Ads. They are mobile-friendly.
Focus on Facebook remarketing.
If your company is running any offers or discounts, include them in your Facebook ads.
Use Facebook analytics to focus on essential features.
Use an eye-catching and explicit caption.
Try Facebook video ads.
Familiarize yourself with lookalike audiences and custom audience
Twitter Branding Strategy
Twitter can also be a reliable option for building your brand identity, as it has more than 336 million monthly active users worldwide. Through Twitter, your brand can interact with other marketers, and their business leads to form connections.
Keep These Social Media Branding Tips in Mind While Posting a Tweet
Don't forget to use hashtags (Don't add too many)
Include images, videos, and GIFs in your tweet
Respond, retweet users' tweets, and engage with them at times
Keep your tweets brief
Recycle your great content
Give credit if you are using others' information
Share a variety of information to offer value
Retweet your post to get more engagement on them
Talk about popular and big names in your niche
Test when your tweet performs best and post at that time
Use shortened link
If you are looking for sponsored content, then learn about Twitter Ads
Ask your users to retweet your tweets too.
Use Twitter cards
Don't tweet more than 1-4 times a day
Ask questions
Use power words
Quora Branding Strategy
Quora has 300 million unique visitors every month. This is a platform where users post their answers to questions asked by other users. So, you can use storytelling for social media branding on Quora effectively. To know more about Quora, read these 12 interesting Quora statistics & facts.
Social Media Branding Tips for Posting Answers on Quora
Avoid using too many links
The answers shouldn't be too lengthy
The question should have a high Google rating
Use the trending keywords according to Google. For this, you can use SEMrush
Pinterest
Whether your business type is B2B or B2C, Pinterest can be an effective tool to engage with your users for your business. Sharing information and knowledge through visuals has more effect than plain content. And that's why the popularity of Pinterest is increasing so quickly.
Note these Social Media Branding Tips for Posting on Pinterest
Don't post those images or infographics that you don't own
Pin multiple times a day. (Not all pins together)
Don't use BIT.LY links
Apply for Rich Pins for your blogs or website
Avoid keyword stuffing. Use the right keywords and details.
Vertical pins are the best. With a minimum width of 600 pixels, the best aspect ratio for Pinterest images is 2:3 or 1:3.5.
Don't include a link in the comment section
Create a 'pin it for later' link
Don't always share your product story. Also, provide knowledge to your users.
Create pins with text on them
Use multiple images in a single pin, like a collage.
LinkedIn Branding Strategy
LinkedIn is a potent platform for B2B marketers looking to form cordial connections with other marketers and new leads by generating valuable and engaging content.
Things to Keep in Mind While Posting Content on LinkedIn
Don't post spinning content.
Avoid posting sales-pitch content.
Don't post political, controversial, or religious content on LinkedIn, unless it's professional.
Create an inspirational post (with real stories).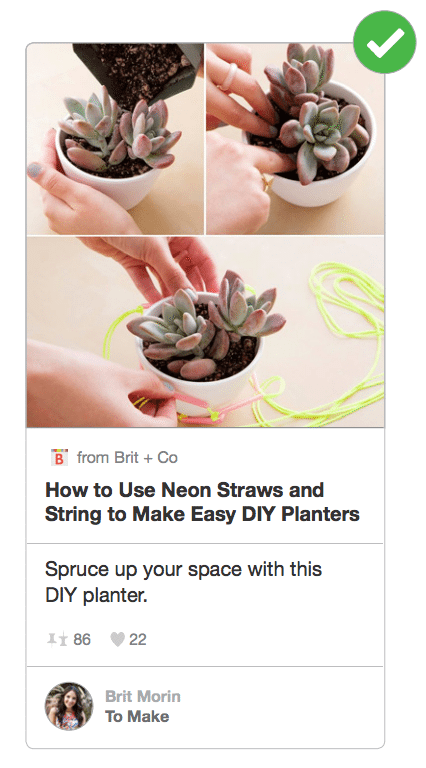 YouTube Branding Strategy
YouTube has more than 1.9 billion monthly active users. Therefore, by sharing videos related to your product and services you can spread your brand and can engage with more audiences.
Tips for Posting a Video on YouTube Channel
The video should last for 2-3 minutes
Optimize your videos for mobile devices
Use trending keywords in your headings
Don't forget to add tags
Create an effective description
Don't overlook the video quality
Create YouTube shorts for virality
Integrate YouTube into WordPress Content Strategy
Skyrocket your retention rates and get fresh leads with video marketing.
Instagram Branding Strategy
Instagram is a good option to reach audiences who connect more with images. The live video and story feature of Instagram makes it unique from other platforms. Your audience can start following your brand and can interact with you through hashtags.
Things to Note While Posting on Instagram
Vibrant images
Device at least 30 popular hashtags
Brand your hashtags
Post consistency
Ask users to engage
Popular Features Of Instagram
Live video
Adding unlimited story feature
IGTV
Abundant stickers and filters
Status tracker
Use popular hashtags (30 of them)
Direct messages to story
Geo-tagging
Video feature
Push notification of favorite account
Reels
Layouts
Highlights
Questionnaires and Polls
As you can see, there are several social media platforms to enhance your brand image. Therefore, it becomes crucial to identify which platform can be more beneficial for your brand in the present and the future.
Remember to utilize all the platforms but invest more in those that bring more engagement and conversions for your business.
7. Persuade Your Audience To Follow Your Social Profiles
Make your social media account presence such that your audience would want to follow your profile. All social media branding tips eventually come down to being valuable. Reassess how you're improving their interactions with your social profiles. Some businesses reply to their followers, answer their questions, like their posts,  post witty content, etc.
To Make Your Account Stand Out, Follow the Following Tips:
Tell your customers about the events your company participates in
Keep updating your cover photo with the latest events
Tell your customers about the achievements of your company
Use trending #hashtags
Schedule your postings in advance
Don't post too often
Run exciting contests
Take advantage of the story formats
Stay active on social media channels to solve queries of your customers at the right time
Social media branding is built on trust. So, your social account must include your honest details, such as your real name, age, email address, phone number, date of birth, occupation, business experience, business name, address, and, of course, your real photo.
To make your social media profile effective, you need to be aware of the stuff happening around you. Like what are trending hashtags, the latest technology, etc.
Some of the Most Trending #hashtags of 2022 are Listed Below
For eCommerce
#ecommerce #business #smallbusiness #entrepreneur #onlinestore #onlineshopping #technology #woocommerce #wordpress #onlinebusiness #marketing #digitalmarketing #responsive #digitalagency #socialmediastrategist #website #business #facebookshops #ecom #eccomerce #ecommercemarketing #ecommercebusiness
For Festive Season
#blackfriday #cybermonday #thanksgiving #christmas #BFCM
Branded Hashtag
#yourbrandname like #wpswings
Few can be added according to the posts
#motivation #mondaymotivation #inspiration #hardwork #success #successful #happiness #love #joy #moments Include the popular hashtags in your social media posting, according to the type of your business.
8. Make Content Strategy For Each Social Media Platform
Every platform is different from another. Therefore, it's important to create content relevant to each social media platform. You can also recycle and reuse the same content on different platforms. With valuable and smart content development, you can share your thoughts and opinions with your customers.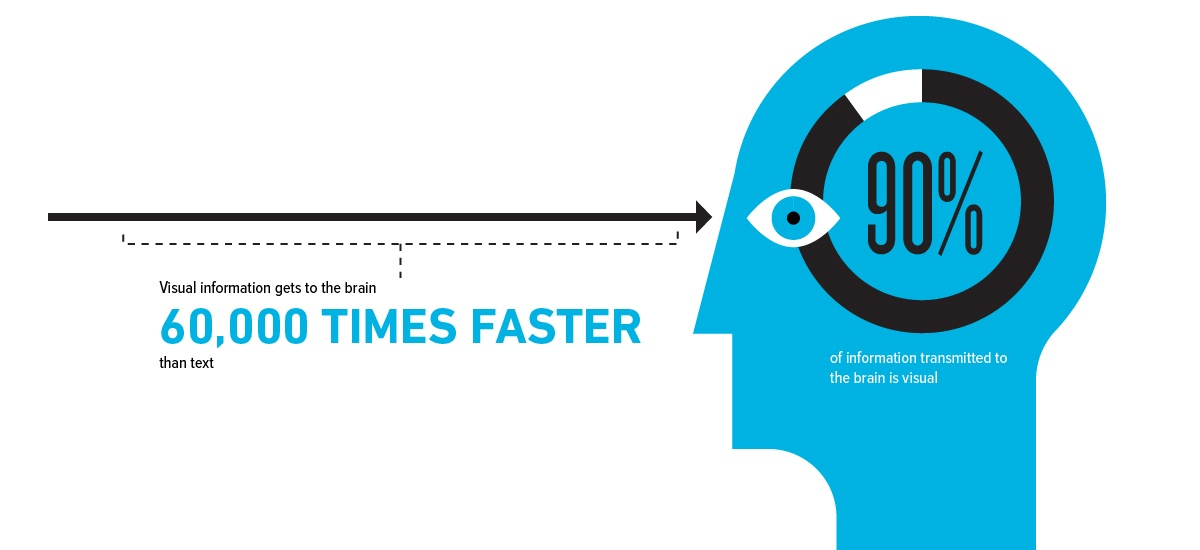 And do you know customers engage more with visual content than normal text?
As a part of your social media strategy, create visual content more than plain text as the human eyes and brain respond to images more quickly than text.
Writing elaborate content such as a LinkedIn article, Twitter threads, long-form Facebook post, etc., can also improve user engagement, retention, and social branding. For example, we create Twitter threads on relevant eCommerce topics.
There is no definite formula for achieving thought leadership status. But there are some basic principles that you can follow to become a emerge as a better leader within your segment.

9 Tips On How to Become a WordPress Thought Leader: 👇#WPSwings #Thread 🧵

— WP Swings (@wpswings) August 31, 2022
9. Editorial Calendar For Social Branding
Editorial calendar and scheduling content is nothing different than any other scheduling you do for other tasks. You can use social media management apps that help you organize the upcoming social media posts in Google calendar, spreadsheets, and interactive dashboards.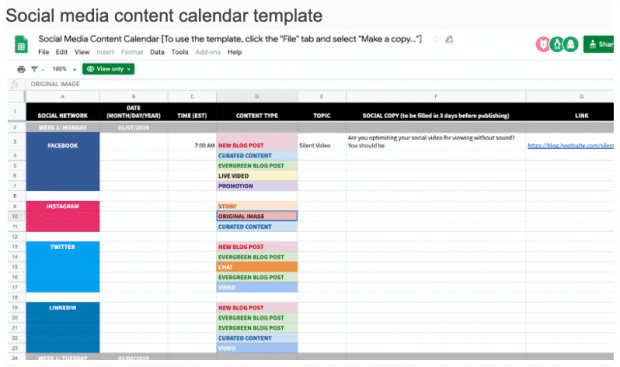 Using social media calendar:
Saves time since everything is organized
Helps you post consistently
Plan ahead of time to avoid multitasking
Reduce mistakes while publishing immediately
Plan your social media strategy
Create quality content
Track and improve what works
10. Create Attractive And Engaging Social Media Content
Posting enticing and memorable social media posts is one of the ways to gain customer engagement for social media branding. Create visual posts with facts & figures, jokes, memes, animations, emotional appeals, etc., that are known to get reactions from users.
To Create Happening Social Media Posts, Use the Following Tips:
Use compelling images
Create relatable & relevant content
Use popular #hashtags
Use attractive colors in your image
11. When Uncertain, Use Visuals And Infographics
Photos, videos, reels, and IGTV are killing it right now on social media. In fact, I'm sure with augmented reality and virtual reality features, it will always be the most engaging content.
Instagram and Pinterest are visual exploding platforms where you can experiment with your social media branding strategy. And to increase impressions and shares on Twitter, all content forms will work, granted they have virality.
Why Do Visuals Hold an Important Role in Building a Brand on Social Media?
Visuals on social media:
Stimulates the user's imagination.
Reveals trends and saves time.
Puts data into context, providing perspective to the audience.
Is interactive and explains the process.
Beautifully represents data.
Uses animation and metaphors to tell a story.
Is educational and gives access to raw data.
Know the Potential of Visual Marketing
People remember 10% of what they hear, 20% of what they read, but a staggering 80% of what they see
What Type of Visuals to Focus on While Making Social Media Branding Strategy?
Images Showing Data Visualization
Data can be boring for some people, so make it visually appealing. It can tell a story or a trend. Common examples of data visualizations are line charts, area charts, pie charts, bar charts, histograms, heat maps, and graphs.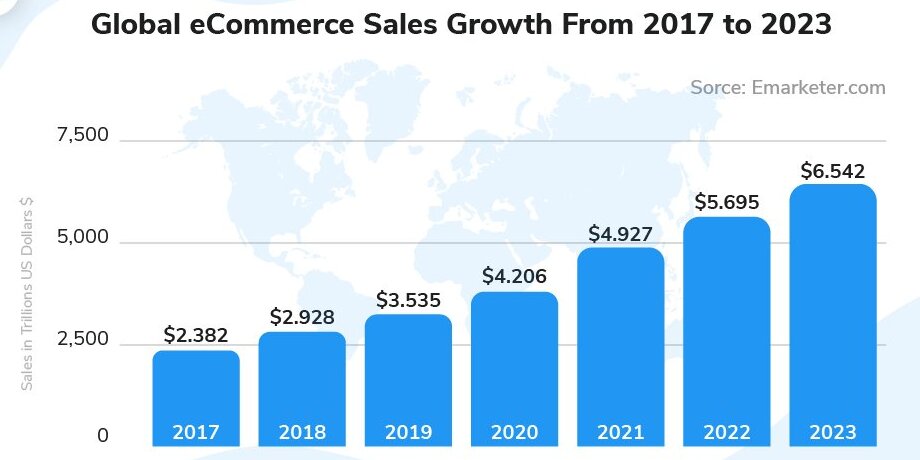 Social Branding with Infographics
They combine the data visualizations to keep users engaged for a long time. Since they are mostly vertical, Pinterest is the most suitable platform to post them. However, you can make horizontal ones concerning the sizes compatible with other social media platforms.
Memes And GIFs
Memes may not seem professional, but once you understand using them cleverly, you can generate significant user engagement. You don't always have to design memes from scratch. Use existing meme templates with your context.
Product Photos
Product photos can be hard to execute, but you can take references from other brands that do it. They are basic visuals posted not only by huge brands but also by small businesses.
You can consider coupling your products, setting them in a scene, or adding props for the audience to relate to them.
Screencasts and Screenshots
Some processes and products are better explained via screencasts. Specifically for software services. For example, for the how-to guides, you can effectively use them.
Use User-Generated Content to Promote Social media Brand
This visual content belongs to the users to be shared by the brands on their social media platforms. UGC is great because you don't have to create content from scratch.
It is like one arrow hitting two targets together for a social media branding strategy. That is user engagement and branding. It works for the promotion of your products via social media.
UGC can do wonders for your social media branding. What makes it different from other types of content is:
Firstly, it's organic.
Secondly, it builds trust among customers.
Lastly, it increases engagement and conversation rates.
Many major cosmetic, furniture, jewelry, food, sports, designing, and styling brands regularly post user-generated content. It works great on Instagram. You can share it as a post or a story.
Increase conversion rate with UGC
Learn about user-generated content and how it can get you ahead of your competitors.
12. Build Relationships Not Just Followers Count
Having low but engaging followers is far better than having a large uninterested and unresponsive audience. Non-engaging audience removes the 'social' out of your social media strategy.
The entire process and efforts go in vain when you cannot form instant relationships with your followers from around the world. If you are struggling with engaging an audience, here is what you can do:
Answer the questions asked.
@Mention people when you post on social media.
Reply when people mention you.
Retweet or simply re-share won't do it. Start a conversation with a reply.
13. Serving Over Selling On Social Media
If you 'hard sell' on social media, the game of long-term relationships with your users will soon be over. For example, an eCommerce business should not only push its deals and offers on social media platforms.
Answering their queries and maybe enlightening users about content and digital marketing would do the trick. This is how you garner the customers' needs and maintain social branding.
You should ask questions promptly. Additionally, if you're providing solutions, addressing one problem at a time would be beneficial. In this way, value, authority, and customer loyalty will follow sooner or later.
14. Share Content On A Regular Basis
Regularly posting on social media platforms should be a keynote of your social media branding strategy. But abstain from oversharing. Focus on consistency and quality. And it is non-changeable.
That is to say, if you are lethargic in social postings, your audience will forget you. Similarly, if you post too often they will get annoyed and irritated. Finding the right balance is the key to social branding.
Instead, your audience should be willing to happily engage with you on every post. However, the frequency of social postings varies on different platforms.
Do not suddenly disappear from any platform. You will lose followers. You should know the right time to post too.

15. Make Postings Easy With Apps
Maintaining your brand's online presence, creating new content, and posting regularly can be exhausting. Therefore, social media apps that make life easier exist.
Like Google Analytics, you can also monitor your social media branding performance with analytics tools. Understanding which content engages more and creates revenue is also critical.
A few social media monitoring tools are:
16. Respond To Comments And Messages
Engaging with your audience is a fundamental part of any social media branding strategy. By actively responding to your audience queries you can foster connections build trust and improve your brand image.
Here are some of the strategies for social media branding in this context
Timely responses: One of the key strategies for social media branding is ensuring timely responses to comments and messages. Acknowledging your audience's interactions in a timely manner shows that you value their input and are attentive to their needs.
Personalization: Take time to personalize your responses. If possible, address individuals by their names and tailor your responses to their queries or comments. This personal touch can go a long way in building brand recognition on social media.
Show Appreciation: Express gratitude and appreciation for positive feedback from your audience. A simple "Thank You" can strengthen your branded social media presence and encourage continued engagement.
Handling Negative Feedback: When addressing negative comments and concerns maintain professionalism and empathy. Offer assistance or solutions openly, demonstrating your commitment to customer satisfaction.
Redirecting Queries: Sometimes inquiries are suited for private channels like emails or direct messages. Politely guide users to appropriate communication channels for more detailed assistance.
17. Join Social Media Groups & Communities
There are groups on Facebook and LinkedIn dedicated to particular industries and topics. Search and filter the groups that work best for your brand.
You can share your insights and posts on these groups for larger exposure to your niche-related audiences. This will help you build authority around your personal brand on social media.
Joining social media groups for branding can help you:
Get feedbacks
Gain confidence
Expand your skills
Keep you motivated and bring you challenges
Push your goals
Discover new opportunities and make new connections
Test your knowledge
Get new ideas
Moreover, joining topic-based small groups, in the beginning, would be a smarter option because the large industry-based communities might be overcrowded.
Always join the conversation. Subsequently, it will be useless if you join and do not actively participate in discussions. It helps you build your personal brand beyond the company you own.
18. Study Influencers For Collaboration
All major brands include influencer marketing in their social media strategy. However, collaborating with influencers worldwide for your social media branding depends on your business type and the customer groups it impacts. You can study different influencers belonging to your niche over time and develop relations with them.
LinkedIn is one place to find related influencers. There are also influencer marketing tools. There are different types of campaigns that influencers can carry out in collaboration with you that might improve your branding on social media:
Discount Codes and Affiliate Marketing
Influencers and brands collaborate to share discount codes, which are easily tracked and even easier to embed in videos and graphics and share on mediums like podcasts and radio announcements.
Affiliate marketing with influencers can quickly be tracked with unique discount codes and custom URLs. It allows you to monetize your social media branding.
Join & Earn With Us
Let's Earn and Grow Together!
Giveaways And Competitions
Your brand on social media can carry out competitions and giveaways. But if a popular influencer collaborates with you, it can help you gain larger exposure and drive enough engagement.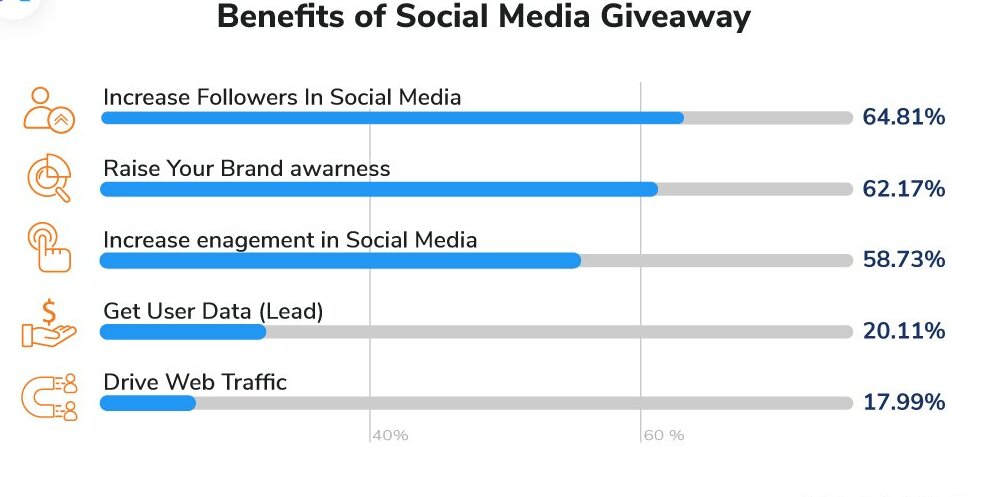 You must have come across review videos and product unboxing videos by influencers. It drives the spotlight on you, and people get excited to participate in the exclusive giveaways.
Simple participation steps like tagging friends, liking the post, resharing it, signing up for a newsletter, or even creating a fresh piece of content can engage a lot of audiences.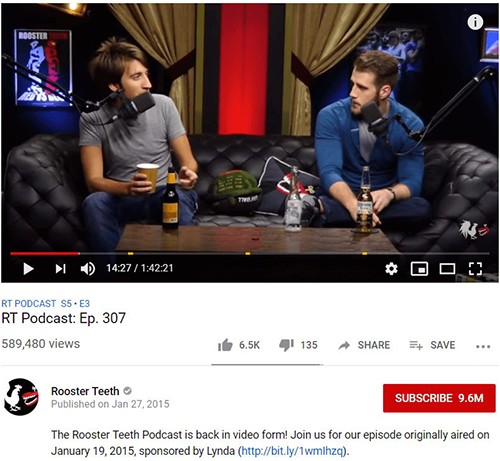 Make sure to put up simple steps for entries. Additionally, ensure the influencer marketing part on social media is relevant to your brand.
19. Reach Out A Wider Audience By Optimizing Your Social Profiles
With social profile optimization, you increase the possibility of reaching and engaging more users. Don't get the wrong idea of revamping your social media accounts inside out with optimizing. It is not an SEO optimization.
Finding the best-performing content after analysis and using the right images works excellently for your social media branding strategy. Moreover, you can improve your ranking on Google with your business information on a completely optimized social media profile. Note the following ways to know how to optimize your social profiles:
Focus on your target audience
Competitive analysis to compare user engagement
Use your brand cover photos on your social media account
Optimize all your social media accounts, whether it's Facebook, Twitter, Instagram, or LinkedIn
Fill out all the fields required to create an account
Make your work clear to your audience
Share your industry-related content
Link your account with other social media profiles
Make sure all your social media accounts contain the same description
20. Be Human On Social Media
Try not to come out on social media as a faceless automated brand. Today, people do not take kindly to bots or anything that resembles machine behavior. They want to know about your brand and have human interaction.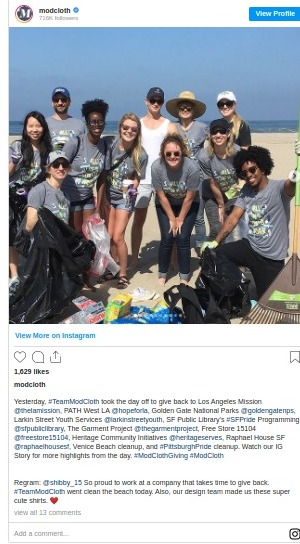 That is to say, your team, your employees, behind-the-scenes activities, some team-building games, etc. that develop a connection with the audience.
Track Your Success
Monitor the gain in conversions through social media branding strategy. To measure how many conversions your brand has gained through the social media branding strategy measure the following KPIs.

Likes- Be aware of the likes you have on your social posts.
Comment- The number of positive comments on your post. This is the best KPI to determine whether your business is getting audience engagement or not.
Tweets- Track how many users have tweeted.
Share- Know how many times your users share your post.
Mentions- Keep a check when someone tags or mentions your brand in a tweet or post.
These social media conversion metrics will tell you whether you are getting real fans or fake ones.
21. Keep It Positive And Take Your Stand
On social media, it is not only about likes and impressions. Your social media branding strategy should create a positive outlook for your business because your brand voice, postings, content, and tone reflect your overall personality and professional attitude.
If you're posting on social issues, it should have a positive impact on viewers. Moreover, refrain from an inflammatory racial, religious or political commentary that might be offensive to someone.
There is enough potential to create new and inspiring content within you than waste yourself on controversial issues. For sharing personal thoughts, you can always use your personal social media account.
Your professional account should be to find new opportunities for growth and connection.
However, people do like their brands for a cause. You should cautiously select and speak up. Above all, always come out to be a positive brand on social media.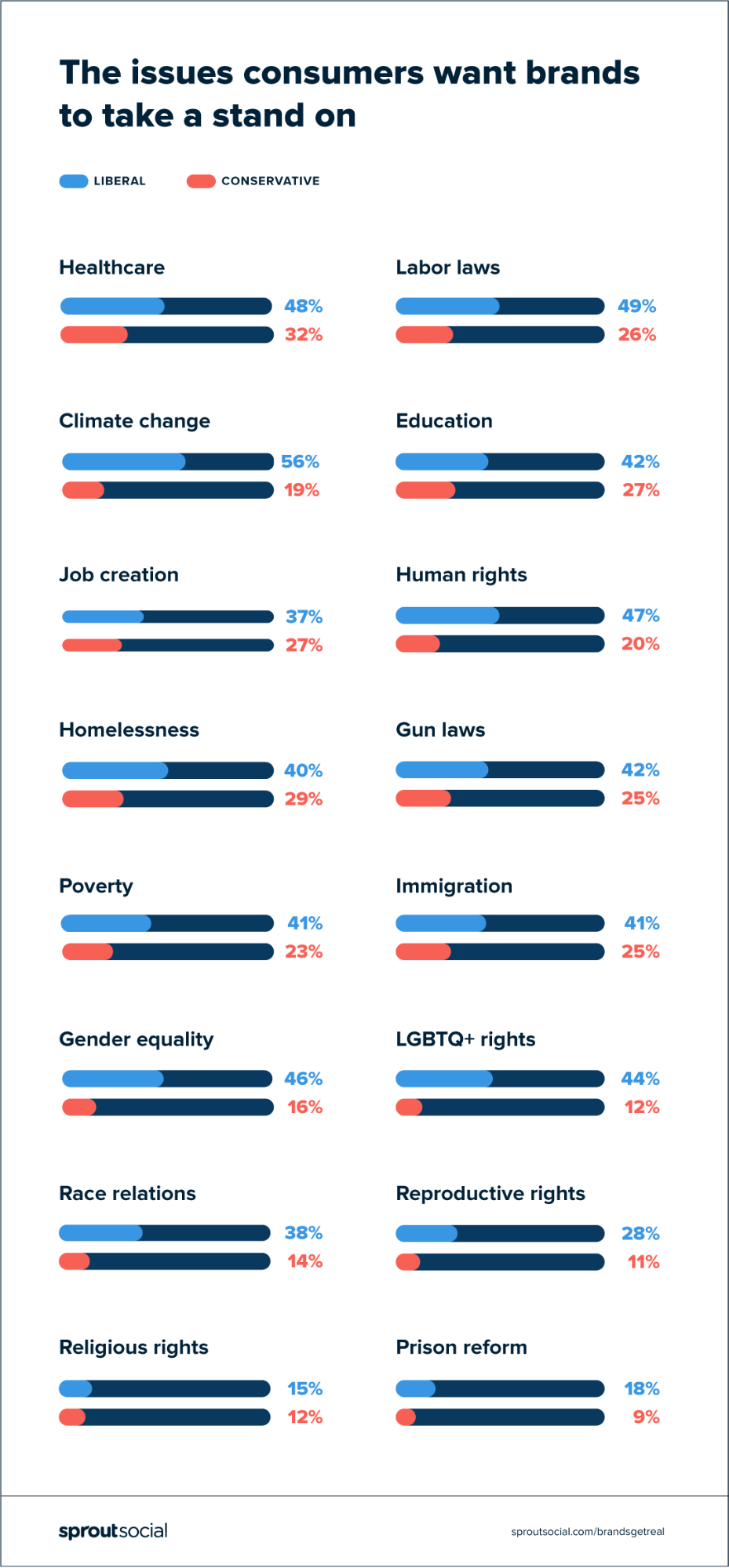 If you concern yourself with the issues of the world, here is what you should consider before doing so:
Make your values clear from the beginning
Consider what's important to consumers
Collaborate with experts and Non-Profit Organizations
Ask the opinion of your employees
Today, brands have the responsibility and opportunity to stand for different socio-political or ecological causes. But it's a double-edged sword.
So, mind how it impacts your brand and how you can help users through it. Getting too invested in activism can crush your social media branding. So, the final decision of standing up or standing aside is yours.
22. Start Your Social Media Branding Strategy Next
Social media has become one of the most important parts of our daily life. It helps users communicate and becomes one of the best tools for marketers in spreading awareness and getting user engagement.
Therefore, in this blog post, I have discussed the tips for building a brand through a social media branding strategy.
If you find this blog post informative, please share and comment.