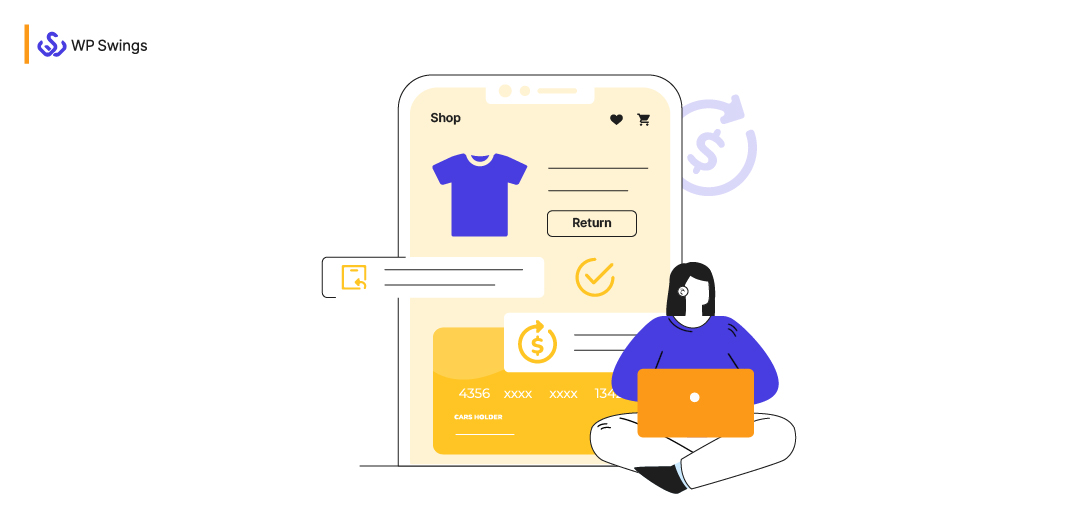 A satisfied customer is the best source of advertisement.

— G.S. Alag
Every business needs revenue while every customer needs the most convincing product.
The above can be translated as; every business needs customers while every customer needs satisfaction.
A successful business is a mutually satisfying environment in which both the buyers and the sellers get what they need.
This is not always easy to accomplish. Many times, either the seller does not get the desired selling amount or the buyer isn't convinced with the product's features. Therefore, there can be other issues that end up breaking the buyer-seller healthy bond, damaging various business aspects.
In the eCommerce business, there are several factors of customer satisfaction.
Return and Exchange is one such feature that has become the most important factor for after-sales satisfaction of customers in the online marketplace.
The Return Merchandise Authorization (RMA) policy of a store covers the complete regulation and norms concerned with the return, refund, and exchange of the product.
RMA allows the buyers to request the return or exchange of the purchased merchandise. Most importantly, it smoothens the buyer's shopping experience by assuring that their wrong choices can be tolerated with WooCommerce returns and exchange facilities. Therefore, buyers are more free and open in shopping.
Merchants do realize the importance of refunds and exchanges in online stores. In addition, these stats reveal that about 1 out 3 of all purchased products are returned back to the merchants.
What Would You Read Here…
In this article, we will learn to execute the return and exchange policy for your WooCommerce store to a level that guarantees the best level of customer satisfaction.
Let's first understand why customer satisfaction is important.
Customer Satisfaction: The Source of Long-Lasting Revenue
A business isn't successful until it achieves a self-sustaining state.
A self-sustaining business is an environment in which the business mechanisms are set in a cyclic process that fulfills each other's needs and grows the business without any further input investment.
Customers and business owners are two key elements of every business and stay on the opposite side in the business environment. Similarly, what one needs is what the other one provides, therefore their healthy bond and a long-lasting relationship are the keys to a self-sustaining business.
Moreover, in order to ensure such a healthy bond, customer satisfaction is the top factor. Similarly, a satisfied customer plays the role on his side and therefore the business stays flourishing.
Therefore, store owners must prioritize customer satisfaction at every level of the shopping procedure.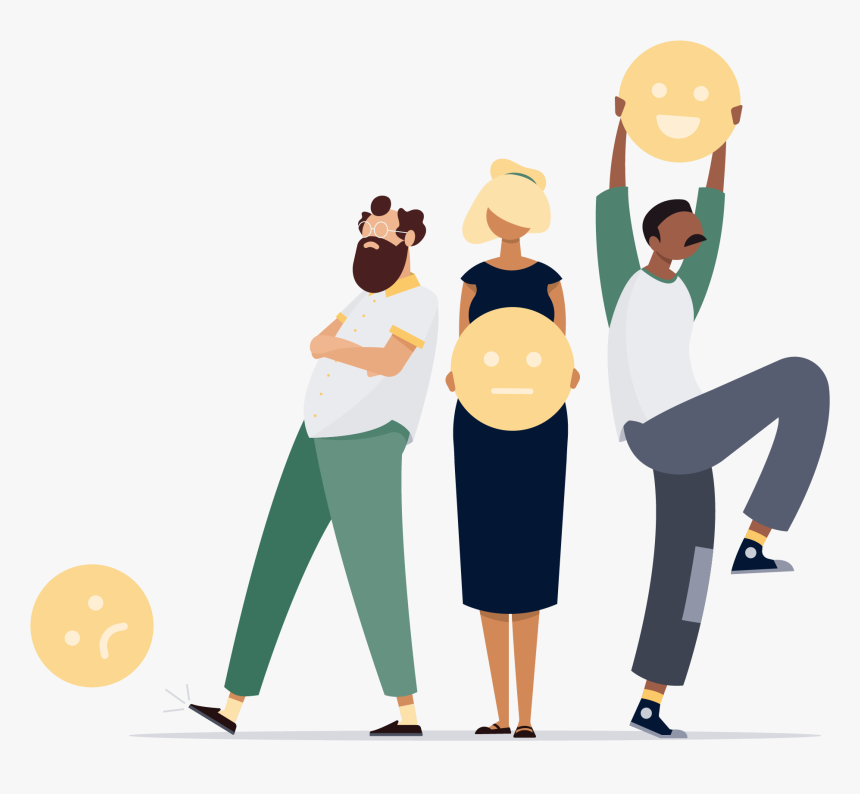 Customer satisfaction plays a vital role in revenue growth not just for a limited time period, however, in the long run as well.
A satisfied customer is just one step behind a loyal customer. Therefore, with little nurturing and healthy interaction, a satisfied customer could easily be converted into a loyal customer.
And, the popular Pareto law or law of 80/20 states that-
80% of your effect comes from 20% of the cause. Similarly, it applies to revenue generation: 80% of your revenue is generated from 20% of your customers. 
This 20% is none other than your loyal customers. 
There are a number of ways to turn your customers into loyal ones. Therefore, you can set up a customer loyalty program and reward your prospective customers with offers and discounts.
Apart from offering discounts and offers, there are other ways to ensure customer satisfaction. Above all, the most common one is selling honestly.
Therefore, if a merchant is selling any product honestly, not deceiving his customers, providing the best shopping experience, then his customer will automatically develop a preference for him.
The way of customer satisfaction that we intend to understand in this article is return, refund, and exchange.
If your customers are satisfied with return and refund queries, then you have achieved one milestone for customer satisfaction.

Let's learn how!
The Ultimate RMA Solution for WooCommerce Store
Return refund and exchange greatly increase the degree of satisfaction of your customers. Moreover, which ultimately enhances your revenue graph.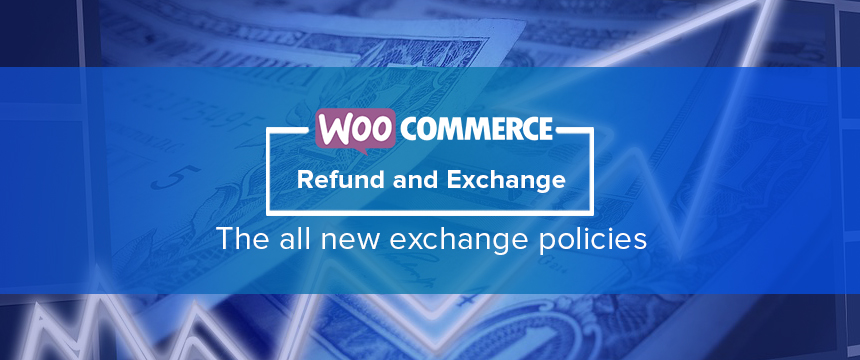 Therefore, you must be thinking about how to add the refund and exchange it to your online store? Which plugin will be the best? How to get started with the setup process? How much is it going to cost? And, other similar queries.
If you are a WooCommerce user, then I have a complete solution for you. KEEP READING!
Return Refund and Exchange for the WooCommerce Plugin is the best return plugin for WooCommerce that offers all-around management of the RMA policy of your store.
There are multiple ways in which you can set up your WooCommerce store easily utilizing the RMA plugin. However, in order to get started, do watch the introductory video first.
Stepping further to explore the plugin, let's start…
The free version or the lite version allows setup limited to refund features. The other processes such as refund of money back to buyers, stock management, shipping labels, etc., have to be performed manually in the lite version.
In another word, the premium version of the plugin encompasses a full set of interesting features that make the management process smooth and less time-consuming for the retailers.
Therefore, it facilitates order cancellation, one-click refund, advance wallet feature, category setup for return and exchange, manages stock on return, tax handling, email shortcodes, and many other features.
All at an affordable price.
Need A Return, Refund & Exchange Management Plugin for Your WooCommerce Store?
| | | |
| --- | --- | --- |
| PLUGIN FEATURES | FREE VERSION | PRO VERSION |
| Dedicated refund system | ✔ | ✔ |
| Return an order after delivery | ✔ | ✔ |
| Efficient tax handling | ✔ | ✔ |
| Allow customers to add a reason for a refund | ✔ | ✔ |
| Set predefined refund reason | ✔ | ✔ |
| Send an attachment with a refund request | ✔ | ✔ |
| Manage stock on each refund | ✔ | ✔ |
| Enable refund requests for selected order statuses | ✔ | ✔ |
| Dedicated Mailing system | ✔ | ✔ |
| Shortcodes for Email content | ✔ | ✔ |
| Increase Communication through messages | ✔ | ✔ |
| Change the text of the Refund button and View Order Message button | ✔ | ✔ |
| Email notification for a message conversation | ✔ | ✔ |
| Select pages to show refund/exchange/cancel buttons | ✔ | ✔ |
| Set number of attachments | ✔ | ✔ |
| Compatible with WPML | ✔ | ✔ |
| Hide refund/exchange/cancel button for COD buyers | 🗙 | ✔ |
| Partial Refund/Exchange/Cancel | 🗙 | ✔ |
| Order Product Selection for Refund/Exchange & Automated Refund | 🗙 | ✔ |
| Cancel Order | 🗙 | ✔ |
| Advanced Wallet System | 🗙 | ✔ |
| Global Shipping | 🗙 | ✔ |
| Deduct Coupon Amount | 🗙 | ✔ |
| Refund/exchange for guest users | 🗙 | ✔ |
| Compatibility With Ultimate WooCommerce Gift Cards | 🗙 | ✔ |
| Integration For Return Ship Label With ShipEngine & ShipStation | 🗙 | ✔ |
| Shortcode of product table and the refundable amount for Refund Mails | 🗙 | ✔ |
| Admin can initiate refund and Exchange requests from the backend | 🗙 | ✔ |
| Refund and Exchange requests for sale items | 🗙 | ✔ |
Now,
Even though you know the right plugin for your RMA policy, you must be worried about how to set up the plugin.
How to manage and execute it strategically?
For that, I have written a separate step-by-step setup documentation on- how to set up a return, refund, and exchange for WooCommerce, which would definitely help you.
Learn How to set up RMA Plugin for your WooCommerce store?
The above-listed setup resource contains the installation process for the premium version with suitable screenshots. All the setting options are well explained along with proper instances.
Have a read!
What Could be more Fascinating than a Worldwide Feasibility?
This ultimate refund and exchange plugin is used by users all across the globe.
There is no location bar when using this product, the sellers can avail their customers of the services from any corner of the world.
The WooCommerce return exchange product offers an instant refund and exchange policy without any delay.
It also allows the sellers to restrict refunds based on time and price.
Offer Easy Return/Refunds on Your WooCommerce Website!
Check out this super easy-to-use return-refund and exchange plugin for your WooCommerce store.
Still, Wondering About the Compatibility of WooCommerce Refund and Exchange Products?
When it comes to customer satisfaction for refund and exchange, compatibility with WooCommerce 2.4.x and above version is really important. The best part of this return & exchange plugin is that it supports almost all the trending browsers.
A few of the browsers supported by the plugin are Internet Explorer 9, Internet Explorer 10, Internet Explorer 11, Firefox, Safari, Opera, and Chrome.
The WooCommerce refund and exchange product builds the customer's trust and compels them to buy more products.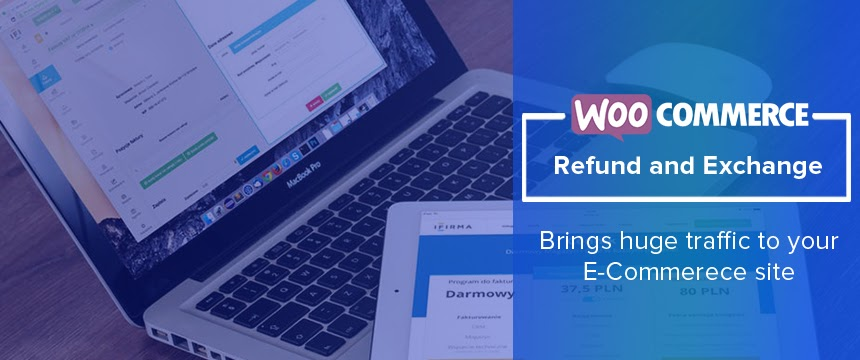 Moreover, sellers using this plugin highly recommend it as a useful tool for customer satisfaction. Therefore, It is very much in demand these days and proves to be a sales booster thus bringing a lot of traffic.
Seamless Features Offered by WooCommerce Refund Plugin
The RMA plugin is the best return plugin for WooCommerce that ensures customer satisfaction in multiple aspects to return, refund, exchange process. A few of them are listed here below-
1. Refunds Are Now Faster and Easier
This feature will make your customers happy because it will provide them with a smooth refund and exchange process.
With the RMA plugin setup as shown above-
Customers can submit several return requests at the same time.
They are able to explain why they are receiving a refund.
They can also include visuals to support the reasons they've stated.
Customers can check the number of days left on their WooCommerce returns as well as other information.
It also gives merchants the ability to begin refunds on their own.
2. Contour Down Exchange System
Without any doubt, the customer can submit varied WooCommerce exchange requests for an ordered product, and a new order is generated for the exchanged product with ease.
WooCommerce Refund and Exchange plugin will simply come with the processing of exchanges regardless of your customers who have already processed exchanges before.
3. Compatibility With WooCommerce Wallet System
This RMA Management plugin integrates with the WooCommerce Wallet system, allowing administrators to easily manage all wallet functionality in one place.
Moreover, this feature comes with a boon to return back the refunded amount into your customer's e-wallet with the simplification of the e-solution tool.
Well, this gives a push to the coupon code which is thereby used for re-usable purposes.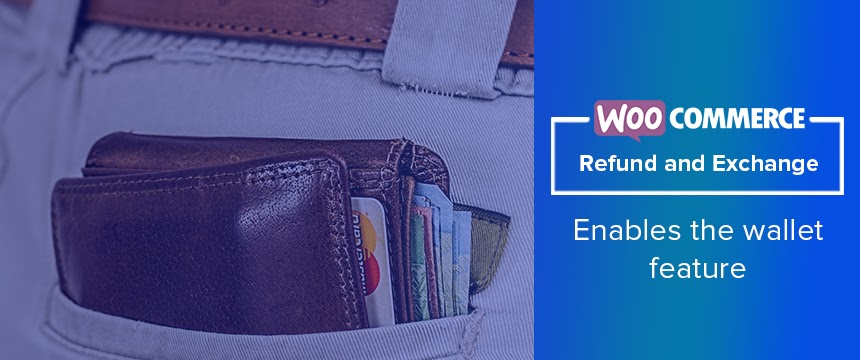 4. Integration With ShipEngine & ShipStation for Ship Label
After receiving the refund request, merchants can generate a return ship label using the shipping channel that best meets their needs. The great interface between ShipEngine and ShipStation offers this functionality.
5. Customize Your Emails With Shortcodes
Utilizing the shortcodes product table and refundable amount, create a more thorough and organized presentation of your email. Moreover, it might help you give your customers a more detailed picture of all the refunded products and their amounts in order to keep their interest in the brand alive.
6. Alter Visibility of RMA options for COD Consumers
While being in the processing steps, the administrator can display or hide the refund/exchange/cancel options for Cash on Delivery (COD) buyers.
7. Compatible With WPML
The plugin is compatible with WordPress Multilingual (WPML), allowing the admin to translate the strings on the return, refund, and exchange pages of the front-end, and the backend into more than 40 languages.
8. Automated Emails for Your Assistance
With this RMA plugin, you can include a communication thread through email automation that can simplify the rugged communication during the return and WooCommerce exchange process.
In addition to smooth email assistance to your customers, you can pitch your communication regarding the issues of refund and exchanges and even cancellations of orders without any hard feelings.
9. WooCommerce PDF Invoice Compatibility
Develop appropriate WooCommerce PDF invoicing for WooCommerce returns and exchanges to enhance the RMA procedures.
10. WooCommerce Gift Cards Compatibility with RMA
Admins may now provide gift card refund capabilities to their users. However, for practical implementation, users must meet two conditions: the gift card's expiration term must not be reached, and its usability must be equal to zero.
Therefore, only if these conditions are met by the user can a refund request for gift cards be initiated successfully.
11. Global Shipping Costs RMA Requests
Merchants may submit refund/exchange requests that are central to international shipping costs.
12. Increase Communication Chances Using Messages
Encourage your customers to transfer your product-related inquiries, together with multimedia content, and that you will react accordingly. Merchants, as well as their customers, can directly connect with each other with the internal messaging functionality offered.
13. Guest Users RMA Requests
Enable the customers to utilize the contact information to negotiate refunds and replacements.
14. Set Order Status to Start Refund/Exchange Functionality
The order status can be established by the administrator, whereupon the refund and WooCommerce exchange functionality will begin running down minimum standards amount of days.
15. Auto Restock Products
This functionality allows system administrators to resupply the refund-approved ultimately, saving time and money.
16. Partial Order or Cancel Feature
WooCommerce RMA allows your customer to cancel partial orders instead of canceling the whole order.
If a shopper ordered 3 books together and later wishes to cancel one of these, the plugin setting allows the buyer to do that through its partial cancellation feature.
Therefore, customers do not have to cancel the whole order. Moreover, saving them from the burden of re-ordering the required products later.
17. Partial Refund Exchange
WooCommerce RMA allows the WooCommerce exchange of the product with the product at a lower price, and the remaining amount will be refunded to the buyer.
With a partial refund of the product, you can attain customer satisfaction for WooCommerce returns and exchanges.
18. Catalog Settings
Creating a catalog allows merchants to manage a bunch of similar products with a common return and refund policy at one click. Therefore, the backend for merchants is highly adaptable and flexible.
Different products require different RMA conditions. Above all, with the catalog feature of WooCommerce RMA plugins, customers get the most suitable RMA for a variety of different products.
When Was the Last Time You Did Not Fear Communicating?
WooCommerce returns and exchanges tool lets the sellers and the customers communicate freely.
Seller and buyer, both get notified of the progress of return and exchange with the automated email notifications system.
Buyers can easily communicate messages directly to the seller and raise their issues.
Message conversations are notified directly in the email inbox.
Refund and Exchange for WooCommerce facilitate the sellers to assign several protocols to their customers.
Admin can enable this feature to notify the customers of the new message in the open conversation via emails.
All Round Customer Satisfaction
Return, refund, and exchange is the central factor for the after-sales satisfaction of the customer. There are several other shopping stages where merchants should also prioritize customer satisfaction and encourage customer loyalty.
I would like to point out those here as well, for ensuring all-round satisfaction of your customers.
Honest product description and images
Leverage personalization
Provide occasional offers and discounts
Make the checkout flow easy and secure
Make your shipping trackable.
Deliver on time
Provide responsive and multi-channel support
Accept feedback
With these mentioned points, you can ensure the all-round satisfaction of your customers.
WP Swings Values Their Customers
The WP Swings team follows the saying of "Your satisfaction is our concern". In other words, they have developed a lot of products so far to increase the traffic to the websites of the sellers.
To accomplish the same agenda of showering the stores of sellers with customers, the team had developed this WooCommerce Refund and Exchange extension, which is the best return plugin for WooCommerce that generates outstanding UGC and is high on demand in the eCommerce market.
Do not fall for what I say here, just refer to the review screenshot given below-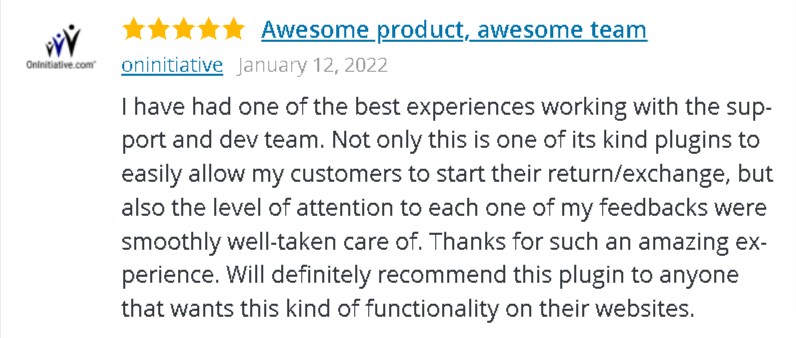 And that's really not the one…..it is just the beginning.
The ultimate refund and exchange plugin works great with Divi, Flatsome, Avada, and Attleiar themes.
Therefore, It is unsurprising how so many sellers around the world have lost clients. In conclusion, the refunds and WooCommerce exchange processes are inconvenient.
Above all, if you truly want to increase your WooCommerce store's rating, therefore, you should cultivate a positive relationship with the customer.
What's Your Take?
Setting up the RMA policy is another fundamental step in starting an online store business.
Around 30% of online shopped products are returned back. Moreover, if a consumer who seeks a refund and swap is unhappy with your returning policies and procedures, he will not shop with you again.
A large number of online sellers provide their clients with a clearly stated refund policy. B2B business owners, like B2C company owners, have a return policy in place for their customers.
The core purpose is customer satisfaction. It has turned into a priority factor for the merchants as 67% of buyers check the return policy before making a purchase.
The WooCommerce order returns/refund plugin is the top choice of several WooCommerce online store owners. Therefore, the plugin is easy to use and affordable.
Give your customer the best return and exchange experience with WooCommerce RMA. Become a seller with whom shoppers love to shop.
Good Luck…