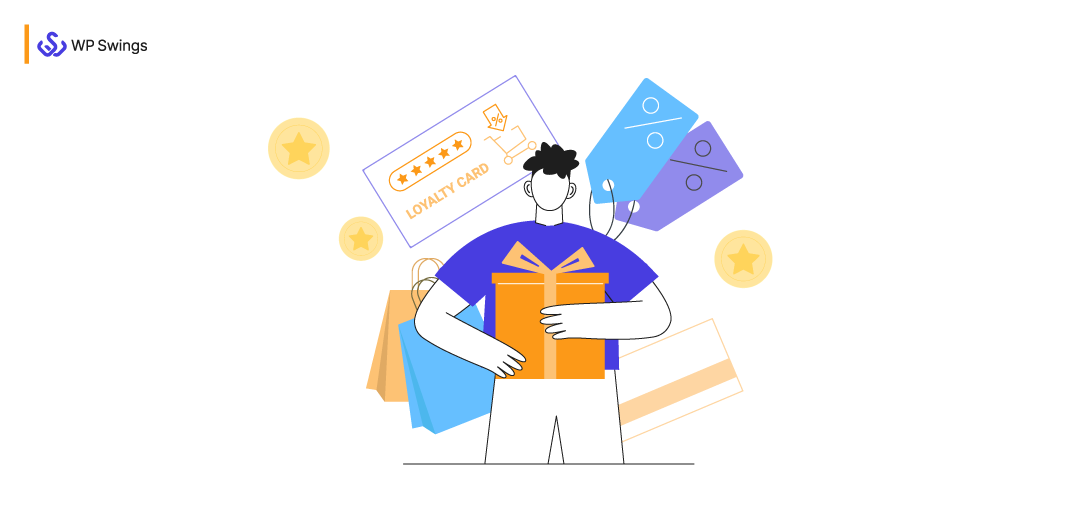 Loyalty Programs aren't a new concept for people in business and so, you must be aware of their benefits. Your competitors have already implemented a loyalty program. Hence, how you plan to launch your loyalty reward points program to deal with customers' interests is the point of consideration.

75% of consumers believe earning rewards and loyalty points is one of the most valued aspects of the shopping experience, and they will favor that particular company as well.
Undoubtedly, you must have also thought of implementing the same but with a twist of uniqueness!
This blog will further entertain you and will help you in learning more about how you can become more creative in allowing points to your customers and also some alluring ways to redeem the loyalty points.
Learn More About…
(Jump to the section that interests you the most!)
How Can Your Customers Win Loyalty Reward Points on the eCommerce Website?
Winning loyalty reward points enthrall the customers and motivate them to interact with the website/brand/store more often. The interactions thus further improve the revenue rate and show an increase in your customer satisfaction level.
However, you need to be very strategic in your approach to avoid the over-expenditure cost of the firm while rewarding customers.
Imagine Having an Exclusive Product Especially Curated for You!
Now, Manage Various Types of Points and Rewards Systems With Ease.
Many websites and eCommerce platforms, nowadays, offer loyalty reward points. In many ways too frequently categorized into one of the three categories mentioned below-
1. On the Product Display Page
The product display page or the catalog page of your website accounts for the highest traffic pages. Allowing points to customers on various activities performed on this page leaves a high tendency to attract more customers to join your loyalty program.
2. On the Cart Page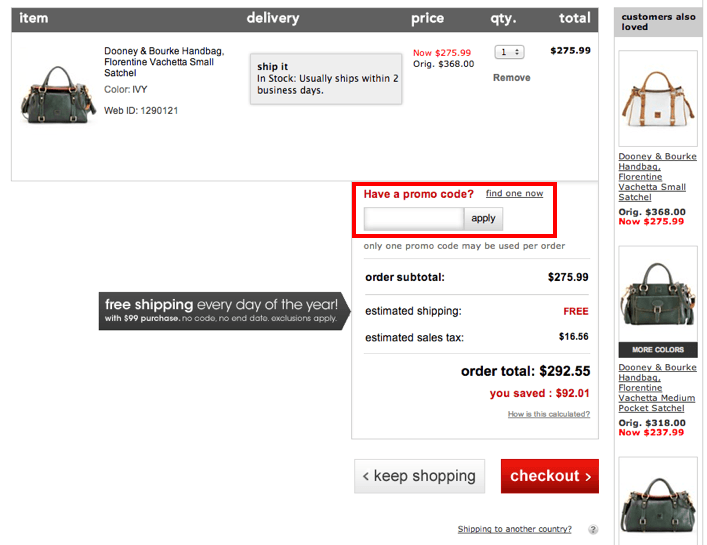 Customers usually look for offers and promo codes for extra discounts and saving options after adding products to the cart page. Therefore, it is also an opportunity to attract your customers to join your loyalty reward points program.
3. On the Activity Page
Many eCommerce and non-eCommerce websites create activity pages like the spin wheel, morning quiz, etc. The intention behind creating these pages is to attract more engaging traffic. And, from the perspective of customers, these pages allow them to earn coupons and gain additional benefits. Allowing loyalty reward points on this genre of web pages is a unique opportunity to spread the added benefits news to your new potential customers along with existing customers.
With our loyalty plugin, merchants can boost engagement in their online stores. The interactive gamification feature introduces a "win-wheel" experience that captivates customers and drives participation, while rewards for engagement foster loyalty and repeat visits. Complete customization control, from wheel design to engagement frequency, ensures that the experience aligns seamlessly with your brand. By offering a unique, memorable, and tailored engagement, merchants can not only keep customers on their websites for longer but also benefit from word-of-mouth marketing as excited customers share their experiences, ultimately leading to increased sales opportunities and a stronger online presence. These are some of its benefits that will help merchants to make their online store engaging and interactive,
The methods/techniques/ways that are adopted by the businesses in the eCommerce industry do fall in the above categories but what are they and how can they help you in building a
successful membership program
?
But before jumping into the next section, it is also important to understand why merchants are including these loyalty programs in their strategies and the various benefits that come from these.
What Are the Benefits of Loyalty Programs?
Marketing is not just about buying and selling goods and services. Once you have introduced the product well in the market and you have a strong customer base. The next and crucial step is to make optimum utilization of this base.
You can do so by building a customer loyalty program. It does not matter which niche your business belongs to, you can easily find ways to reward your customers and provide them with additional benefits.
All of us are a part of some loyalty program or the other. Yes, it is that common. In fact, these loyalty programs give you a fair chance to differentiate your business from that of your competitor.
Loyalty programs give your business that unique characteristic that adds to the credibility of your business.
We have listed down some of the many benefits of these loyalty programs.
As discussed before, this gives the merchants a fair chance to get ahead of their competitors. The trick is to make your customers feel like they are your priority, and actually, make them your priority. Show them that they are saving money, and reward their loyalty.
You can be as creative as you want to. There are different types of loyalty programs. Hold on! We will talk in-depth about those as well.
Helps With Retaining The Customers
Yes, you heard it right!
You can retain customers, and convert the potential customers into actual sales. These programs keep your customers engaged with your brand. This indicates whether they'll stick around your brand for a longer period or not.
At this age, individuals are not just purchasing based on the price, but there are other factors like shared values, beliefs, engagement, and emotional connections with the brand. These programs help the brand to take its customer-brand relationships beyond just point purchases.
Indicating that you care about them by providing a personalized experience.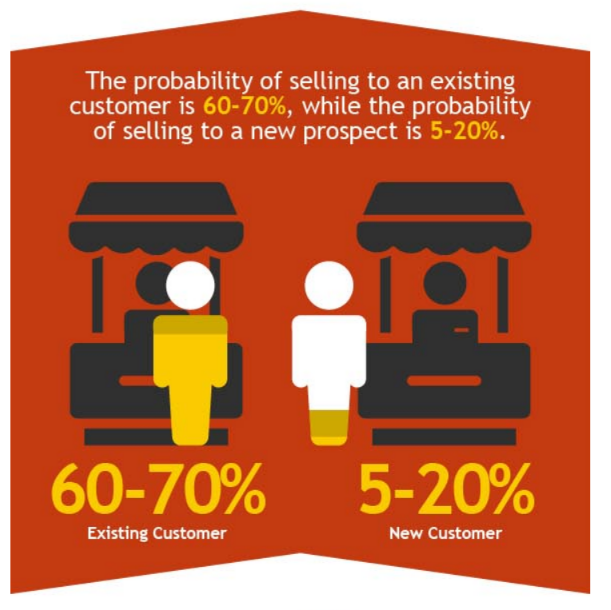 You'll be surprised to know that acquiring a new customer is 5-25X  more expensive and difficult than acquiring a new one! So, why not be creative and make a loyalty program instead? To retain these customers.
Improves Your Brands Credibility And Reputation
Creating an engaging loyalty program can help you increase your credibility in the market. You can target the customers, that are frequent buyers and reward them for their loyalty to your brand. When the customers feel appreciated they might also refer you to their friends and families. Creating these positive connections in people's minds can make them feel good when they shop with you.
Some Other Benefits Are,
Builds strong customer relationships
Heighten the company's revenue
More customer referrals
Minimizes slow seasons
Stimulates word-of-mouth marketing, and so on…
Requirements for a Kickass Loyalty Program
We are taking the liberty to assume that, you are all set and convinced to adopt a loyalty program for the betterment of your enterprise. And, if you are still not convinced, we will request you to keep reading this article because by the end of it, you'll be all set to start your very own unique program.
But yes there's a but here. Before starting anything, you must know the requirements. It is crucial for building an efficient and effective loyalty program. So, let's dive right in without wasting any time!
1. Choose A Great Name
Consider this loyalty program to be your brain baby. Now, as a parent, it is obviously a great responsibility for you to be choosing a name for the campaign. The name should be unique— one-in-a-kind, creative, and something that stands by the belief and values of the campaign.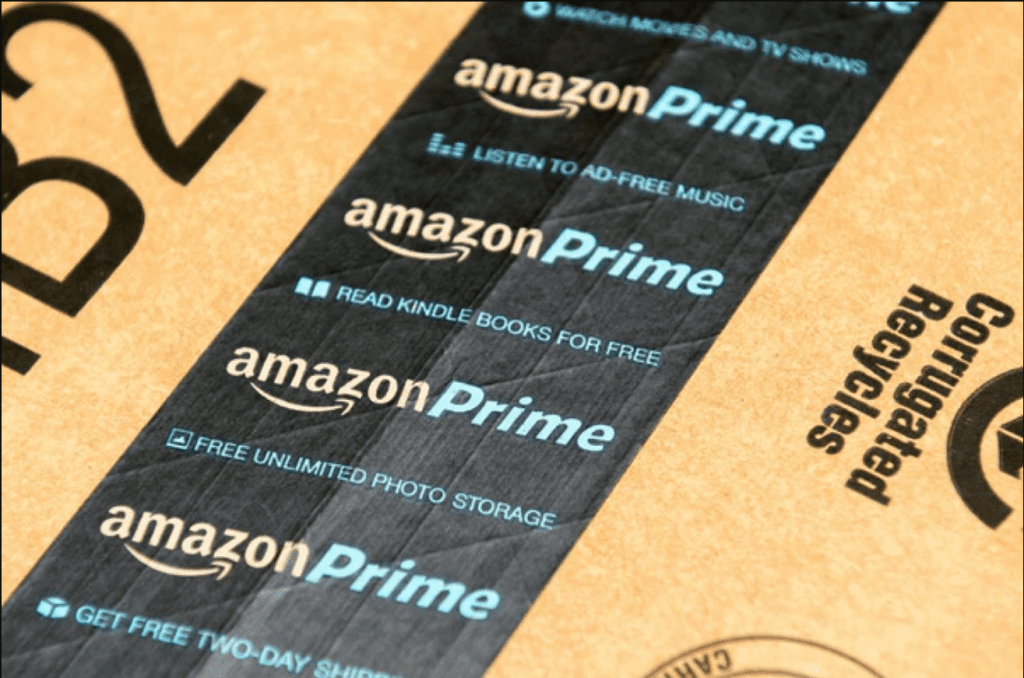 I really like Amazon's: "Amazon Prime" loyalty program. When Amazon started its loyalty program in February 2005. It was something entirely new and unique. They had the first movers advantage.
Now, let's talk about the name.  Amazon did a brilliant job naming this program. It is concise, simple, and easy to remember. They have in a very crafty way included the word "Prime". This makes the individuals joining your program feel important.
2. Create a Sense of Belonging and Meaning
More than anything there are times when the customers feel that brands are formulating these programs just to juice out money and nothing else. This makes it even more important for the brand to introduce a campaign, that has a sense of belonging and meaning.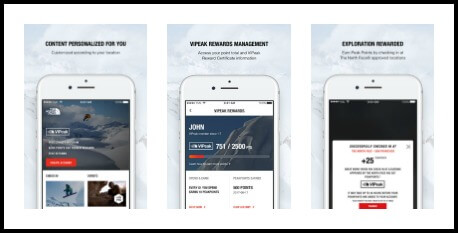 For example – The North Face is a brand that incentivizes loyal members and also offers them the flexibility of using these earned points. This flexibility shows that the brand cares about its (customers) requirements.
Allow Variations In Earning & Redeeming
The sole purpose of these loyalty programs is to motivate the customers to be loyal to your brand and encourage them to keep using your products or services. For this to happen, you must provide them with that flexibility.
Keeping this concept in mind, American Express introduced its "Plenti Reward" program.
The customers earn rewards from the partner brands across different industries—from gas stations or grocery stores. They just keep track of one loyalty card and use it across various retailers and other brands. Now, the earned points get pooled together, and the customer can redeem them from any partner whenever they like.
Now, we can move on to unfolding the gold mine of the blog. Still unsure? Keep reading!
Implement Loyalty Reward Points: Give Your Customers Ample Opportunities to Earn & Redeem Points
This section will further help you in learning ways to allow points to customers as loyalty rewards via the eCommerce rewards program –
Implement Loyalty Reward Points: Ways To Earn Points
1. Sign Up for Loyalty Points or Login Points
Are you expecting your customers to create a profile by signing up on your website? But why would they do so? When they can proceed with the easy checkout via the guest checkout process, why would they create an account with your website?
However, if you show them the benefit of creating an account on your website, they'll surely be doing it your way. Hence, allowing WooCommerce rewards on every new sign-up and thereafter for every login is easy to go with a solution for motivating customers to create their profiles.
Learn more about the working of these features by incorporating Points and Rewards!
2. Referral Points
We all know the power of "Word Of Mouth" and referral marketing in spreading the word about your business and products. So imagine a case where you can improve your referral policy by introducing your customers to your loyalty points rewards program.
You can plan how customers earn loyalty points via reward points for WooCommerce and also plan surprise points for achieving specific referral landmarks.
Also, you can make further levels and tiers for assigning additional referral points when the referral link is shared by your customers via various social platforms like WhatsApp, Facebook Messenger, or any other messenger chat that you want to include.
3. Referral Purchase Point
As we talked above, about referrals bring in a massive business if done with all efforts. The only motivation for the customers to perform better in referral marketing is the benefits they earn in return.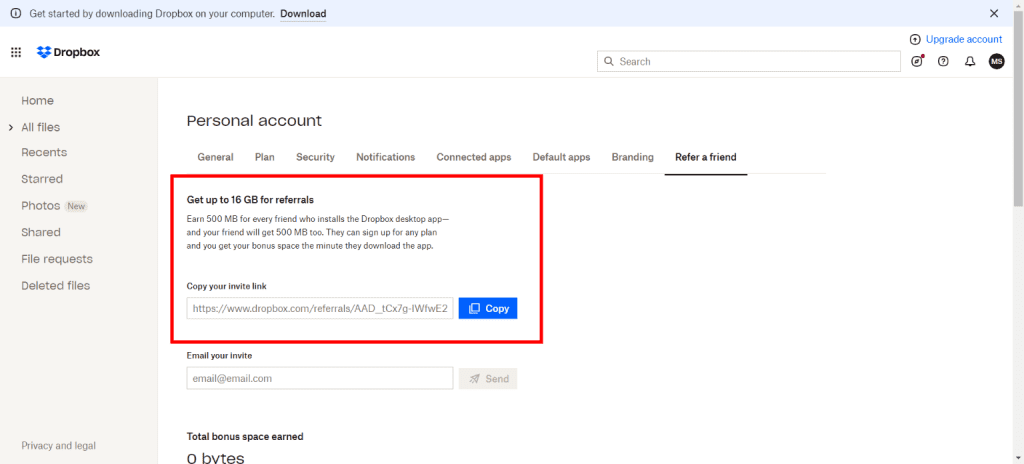 Often it is seen that once the customers share their referral code with the referred user, they stop bothering the referred user's actions because they have already earned their points there. So to avoid such situations, you can allow loyalty reward points to your customers when their referred users purchase on your website.
4. Subscription Points
The subscription loyalty points program is usually preferred by content-oriented websites that roll out informational/entertaining content. Therefore allowing points on subscriptions to your customers will make them think that only by sharing a few details like their email addresses, they're able to earn more points and of course access to a lot of informational resources.
Hidden here is an opportunity for you too to reach out to your subscribers without hampering their personal space and pitch your products to them and convert them.
For example, a points-based reward system can be allotted to the readers of newsletters, blogs, or viewers of video-streaming websites like YouTube, NetFlix, Amazon Prime, etc.
WP Swings Has Introduced an Exclusive Product for This Type of Subscription Program
It Helps Merchants to Manage Subscription eMails, and So Much More…
5. Review/Comments/ Feedback Points
Allowing loyalty reward points to customers on activities like leaving a review on the product they purchased or sharing their feedback regarding their experience is also a way to hear your customer's views.
How can you make this unique? Simple, allow different points for different activities like:
1 point = Reviewing the product on the scale of stars
1 point = Leave a comment/feedback in one line
5 points = Leaving feedback/comments for more than 50 words.
10 points = Share pictures/videos/testimonials of user experience.
6. Assign Product Points
Every business keeps monetizing the high-demand products to pace up their sales while often neglecting the seasonal bump offer products or products with comparatively low demand. The ultimate intent of the business owner is to make a sale and earn a profit. And if you do it along with the satisfaction of your customers, you get the best results.
Therefore, you can assign points to products – different types of products with different points. This will act as a catalyst for your customers since when they see that they are earning points if they purchase the product, they'll be surely moved and will take action in your favor while thinking of their own benefits.
7. Per Currency Spent Points
Another way for customers to earn points is via the reward points system. Assigning per currency spent points helps your customers earn loyalty points when they spend their dedicated amount of currency on your store.
8. Participation Points
eCommerce businesses often roll out a set of activities to keep their customers engaged and interacting. You can assign participation points to your customers who take part in those activities and get involved.
For Example,
Providing points to customers upon visiting any page or staying and doing the activity on a particular page for a specific duration.
Earning points via participating in activities like spin-wheel, daily quizzes, etc.
Rewarding loyalty points to customers based on their user roles.
9. Points on Order Total
While you allow your customers to redeem points for making purchases or for added discounts, you can allow them to earn more points as well during checkout. The catch here is that customers can only earn points on checkout if they fulfill the requirement of the mentioned order total.
For example, you have specified the order limit with points as
Order total within $100-$500 = 2 Points
Order total of $501 or above = 5 Points
Implement Loyalty Reward Points: Ways To Redeem Point
The points earned are of no use to the customers if they can't be redeemed for added benefits. The ways you allow your customers to redeem those points make your loyalty reward points program more exclusive and happening. Listed below are a few suggested ways to redeem the points earned by the customers.
10. Coupon Vouchers
You might also wonder how to redeem loyalty points. Allow your customers to generate coupon vouchers to redeem the earned points. You can simply mark a scale range of points; that is how many points account for what percent of coupon value.
For example-
5000 Points = $100Discount Coupon
10000 Points = $250Discount
And so on…
11. Discounts
The most preferred way to redeem loyalty points for customers is to get an additional discount while they're making purchases. Hence, you can add an option to use some points on your cart page to provide additional discounts of loyalty to your customers by redeeming their earned points in exchange.
Check Out Some Amazing ongoing offers!
Exclusively Crafted Discounts On WooCommerce Plugins
12. Gift Cards
Very few businesses offer this method to redeem points to customers. But, believe me, it is an incredible way to attract more new leads via existing loyal customers.
If you allow your customers to redeem their earned points and convert those points to a gift card, it's obvious that they'll share that gift card with their dear ones who will have to shop with you back to redeem the gift card value.
Also, allowing the customers to redeem points to generate gift cards with customized messages will motivate them to earn more points because they'll be able to gift their loved ones without spending any extra penny.
13. Zero Payment Purchases
This is also a very less preferred method by the eCommerce community to allow customers to redeem points by purchasing the product of the worth of points. But, it is of high benefit if implemented because the customer would know that after they pay you for a few purchases to earn points, they'll be able to shop for a product free by redeeming their earned loyalty points.
Earning and redeeming loyalty reward points are done in many ways as seen in the article. But, few businesses are not satisfied with only transactions of points and rewards. They wish to build a whole community for their loyal customers and to appreciate their loyalty in every possible way. Hence, collaborating the point reward system with the membership program is immensely beneficial for the purpose. How?
Let's see this in the next and last section of this article.
Membership Program: A Different Approach To Loyalty Reward Points Program!
With the booming trends of customer loyalty programs in various businesses, many variants were carved out to earn the privileges of the loyalty program differently from the other ventures.
The Membership Program is a similar example. Although any business can incorporate this program, IT industries and/or Hospitality industries are especially looking for such programs.
Even a high-profile brand like Google has used the concept of the Membership and Points & Rewards Program to build the community of their loyal users via the Local Guide program they initiated for the contributors of Google Maps.
So when such a big tyrant company can roll out such programs, why can't you?
Build a Membership Program
The very first step is to design a membership program that earns you equal benefits to your customers. Keep in mind that you're creating the membership program to appreciate your loyal customers and not to go bankrupt ( Haha! Just Kidding).
You may follow the following key points while designing the membership program-
Plan out the levels of membership – Basic, Silver, Gold, Platinum, Diamond, etc.
Define the terms for attaining each level
List the requirements to be fulfilled at each level to attain the next level
Partially disclose the rewards of the next level to build excitement among your customers.
Define perks/benefits to be rewarded to customers on progressing each landmark over the existing level.
And more and more…
Now, Build Exclusive Membership Programs With Our Plugin!
Curate WooCommerce Membership Website for Revenue Creation
What Is the Future of Loyalty Programs?
MarketsandMarkets forecasts that the global loyalty management market size will grow by $22.8 billion in 2028.
The future of loyalty programs can be summarized in two points,
Shifting Toward A More Emotional Loyalty Program Model.
According to Capgemini, "86% of consumers with high emotional engagement say they always think of the brands they are loyal to when they need something, and 82% always buy the brand when they need something."
With so many loyalty programs in the market. The question that arises is: How to catch the attention of the customers? Well, the answer is pretty simple. By the heart. Not the wallet or discounts because customers are no longer looking for that!
For example; you can host events for members, and send them invitations for attending the same. This will make them feel important and help you build an emotional bond.
Removing Hurdles To Provide Instant Gratification.
Who likes waiting? No one!
"In the future, that experience will become much more immediate and personalized. And that will happen by taking the friction out of the process."
We all are living in the Amazon Prime world where we expect our orders to be delivered overnight. The brands are focusing on providing instant rewards for the points, that the customers are earning.
Merchants are using real-time gratification schemes to reward customers without any wait.
Ready to Start Your Own Loyalty Reward Points Program?
Loyalty programs are of immense help for an eCommerce business trying to build its own community of loyal customers. These programs help businesses increase customer retention and experience while cutting down the extra expenses on advertising. Also, starting a loyalty program and maintaining it for the long run will benefit you in holding your existing customers intact.
And here we, the team of WP Swings can help you automate the processes for your loyalty reward points program with our plugin "Points And Rewards for WooCommerce". This plugin is designed keeping in view the multiple features demanded by the customers and is easy to install & use.
Did You Know We Also Provide Exclusive Services?
From Store Revamping to Custom Developments, our Services are all versatile to serve you.