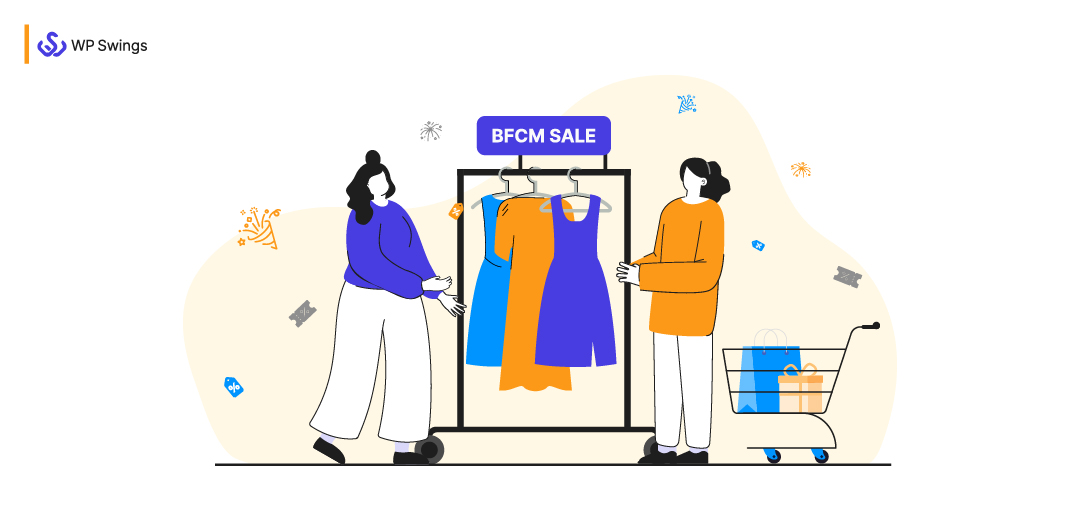 Black Friday and Cyber Monday (BFCM Sales)— are undoubtedly the biggest sales week of the holiday season. That is to say; your store should stand out from other eCommerce businesses for a seamless BFCM buying experience. Optimizing your eCommerce store is the goal for amplified holiday sales.
The past BFCM sales in `2022  had a positive growth trajectory with $20.42 Billion including the sales of both Cyber Monday and Black Friday. The shift in consumer behavior and shopping patterns favor eCommerce businesses more than ever, irrespective of the festive or non-festive season.
Also, check the key takeaways from the 2022 Black Friday and Cyber Monday sales in a report by Syte.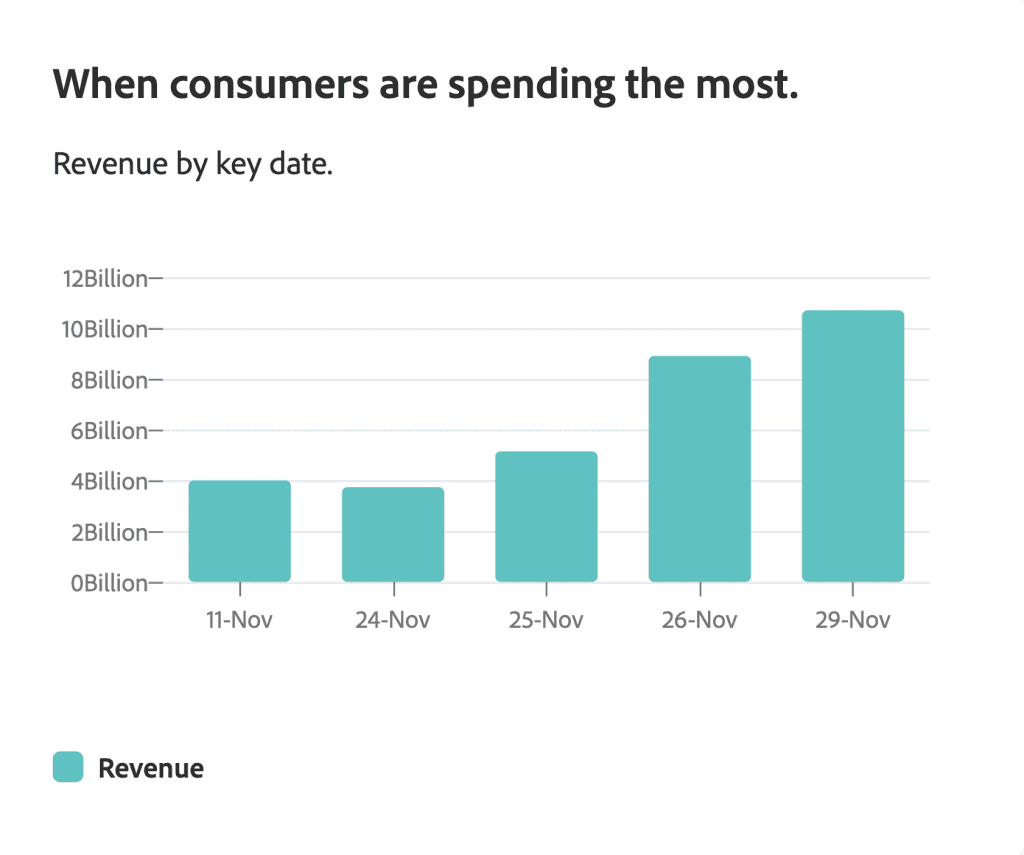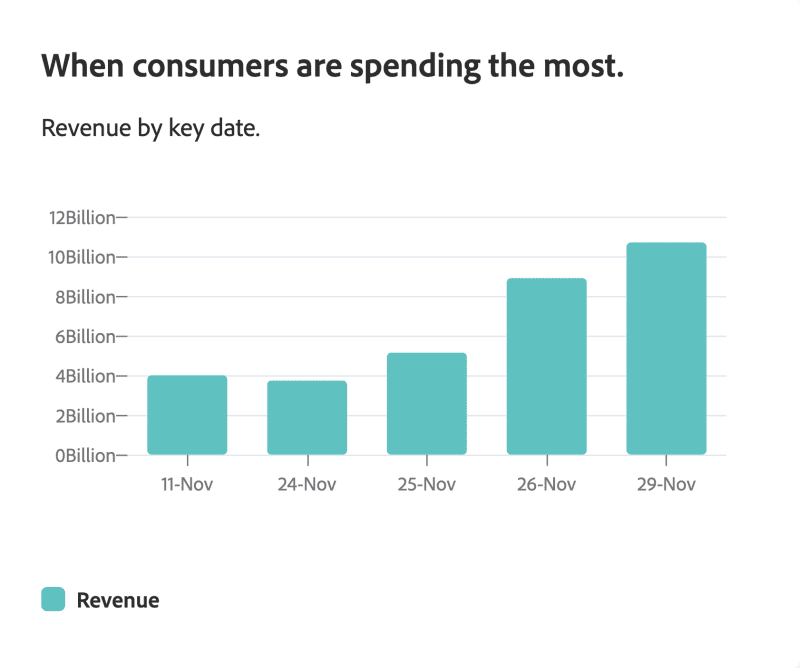 Which Is a BIG DEAL for Your eCommerce Store? Black Friday, Cyber Monday, or BCFM Sale?
There are a lot of considerations if this question pops in. For instance, last year's consumer product demand, revenue generated online, and customer spending Index. While Cyber Monday is more tech-focused, Black Friday remains more about 'general' shopping. However, as a store owner, consider both a win-win day. With negligible sales difference between both days, your BFCM sales will:
Be Massive.
Bring new trends in shopping actions.
Force brands to rethink new strategies.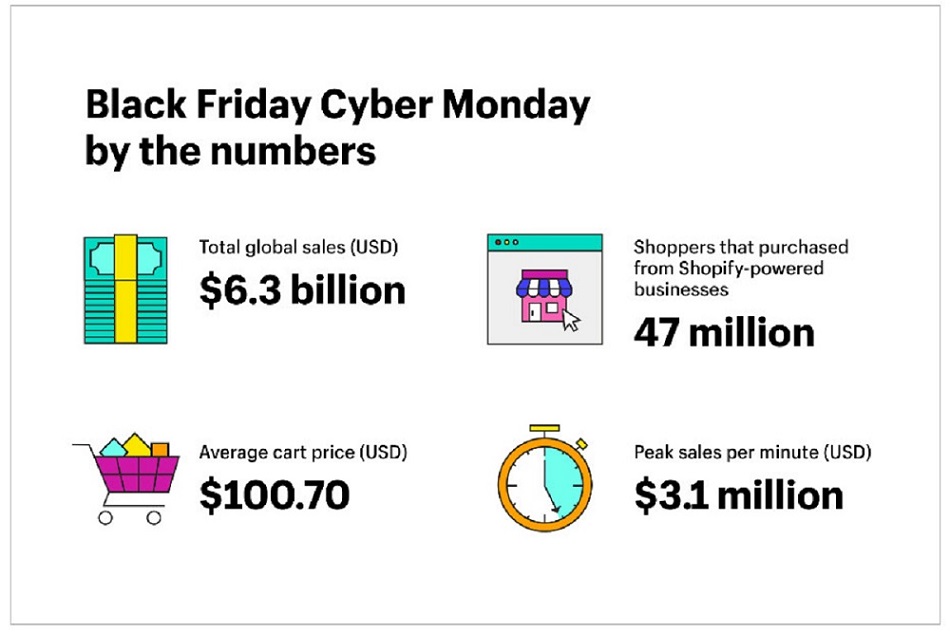 So, your eCommerce store should be ready to welcome all those customers coming to you. And, if you are reading this blog, you are bound to take with you some great tips for better BFCM sales in 2023. Therefore without any procrastination, let's start.
Explode Your Sales With
BFCM Sales Planning & Practice
How can online retailers make the most of this BFCM? What should their priorities be to achieve unexpectedly big sales?
First and foremost, do not make BFCM 2023  marketing a hit-and-trial campaign; this will not generate much money. The easiest way to maximize your benefit is to enhance your online store with BFCM sales-generating ideas.
With an uncertain economic situation, supply chain issues, and changed consumer behavior, handling Black Friday and Cyber Monday this year may be incredibly challenging. But, 'If you fail to plan, you are planning to fail.' So, start planning ahead of time and keep the sales running long.
To get off to a good start and avoid last-minute scrambles here is what you can do:
1. Organize Your Orders & Keep Stock Backup For BCFM Sales
Festive shopping will dominate eCommerce stores this holiday weekend. Moreover, a few hurdles like keeping backup stock and tracking out-of-stock items are necessary to avoid things getting out of hand. It becomes annoying when customers who are looking for products don't find their choices.
Hence, in the first place, don't let the stocks run out. Keep a backup of everything. But, if you do, here is what can help:
Firstly, make sure to redirect shoppers to other related or similar product pages of your store.
Secondly, mark the item as 'temporarily unavailable' and add product suggestions.
Lastly, you could also collect the user's email addresses and notify them of the product being restocked.
You don't want people purchasing out-of-stock products that will eventually redirect the homepage after checkout, or late delivery, terrible experience, and customer feedback. Select products you wish to promote for BFCM Sales and rule out the old, non-popular, and non-demand products. This will free up the store's space too.
Create contingency plans for any mishap. There could be some issues with your inventory arrival, website, or shipping agency. Just be ready for the worst and hope for the best.
2. Optimize Store For BFCM Sales
Store optimization isn't a one-day process but requires several preparations beforehand. The eCommerce holiday sales calendar for 2023 might not be coming close to Black Friday, but it is always advised to plan in advance, to be on top of your game. 
Store Product Categories
Product categories in eCommerce stores play a crucial role. Make sure you have categories for everyone like a parent, family member, friend, or college. Also, introduce categories for pets, sports lovers, make-up mistresses, work-from-home, medicals, gym freaks, featured products, foodies, etc., on your eCommerce store.
New Product Launch
It is a smart decision to always launch all the products or services before the festive season begins. Why? This will help you eliminate any mishaps during the peak festive high. Highlight any new products you launch or include them in any product bundle or discount offers.
Product Descriptions & Images
Upload high-quality product images. Make your product descriptions stand out by using bullet points and headers to make them easier to read. Optimizing product descriptions to incorporate product size, fiber content, ingredients, and unique characteristics can help customers.
Moreover, use authentic images of the product as received by your customers. Don't add images that are opposite to that of your products. Try adding products or videos.
Product Reviews
When you deliver your products with customer satisfaction, there is no harm in showing off. Pull the attention towards your product reviews. Encourage users to share more reviews along with images.
Positive customer feedback and testimonials impact the audience, and they trust your eCommerce store. Hence, followed by a continued purchase.
Check out the reviews for the plugins developed by the WP Swings team: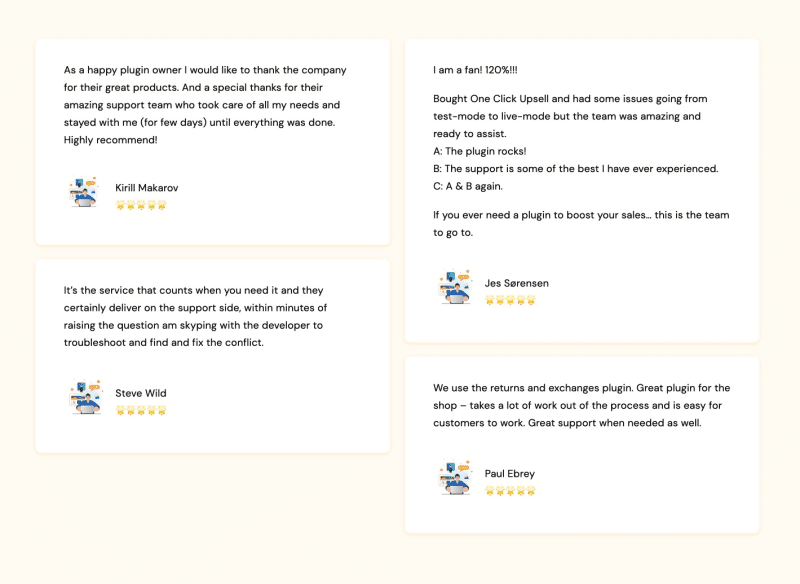 Precise Shipping Dates, Refund & Exchange Policies, and Locations for BFCM Sales Plan
Mentioning the correct shipping dates of products is also a deal-breaker. Many users are time-specific, especially when it comes to shipping goods to their loved ones. So, avoid losing sales for something as minor as shipping dates.
It is crucial to have a dedicated refund and exchange policy in place before the peal festivities start. This is among the first steps to win your customer's trust. How will you do this?
Enjoy an Easy Refund, Exchange, and Cancel Requests. How?
Do you ship to countries other than yours? If yes, then outline the various delivery date cutoffs based on the country in which your customers reside. Additionally, offer shipping upgrades to help customers receive their presents faster.
You can also follow Amazon's lead and provide gift wrapping for ready-to-open goods upon delivery.
3. Navigation, FAQs, Live Chats, Images & GIFs
Holiday graphics add a festive spirit to your eCommerce store. That is to say; they can help you generate a consistent message across your website, giving your clients a clear picture of your holiday products.
Use holiday-themed banners to draw attention to your promotions, holiday landing page, shipping dates, etc. Images, videos, and GIFs are the most engaging media. Use good-quality compressed images to reduce load time.
Your navigation should work seamlessly for everything. Use a Product Filter for WooCommerce to facilitate easy product sorting for your customer.
But, what if your readers have a question regarding your deals or products? Make sure that every frequently asked question regarding the products or sales is visible and mentioned.
However, you cannot possibly include all questions. What you can do is add a live chat option on your eCommerce store to interact with your customers instantly. Solve your customers' queries and generate leads.
4. BFCM Sales Landing Page
A dedicated page for Black Friday & Cyber Monday sales promotes one place with one mission or a dedicated offer page that runs all the current offers of your platform. 
Check All the Current Offers & Miss Out Nothing!
You can redirect your visitors/audiences from various sources such as social media, email, Google ads., SERPs, etc., directly to your landing page and everything related to BFCM in particular on that page in one go.
Consider an example of Vimeo. They made their website landing page absolutely prepared for the "cyborg Monday".
One improvement that you can do to your landing pages is that add a little louder and more obvious CTA buttons (call-to-action).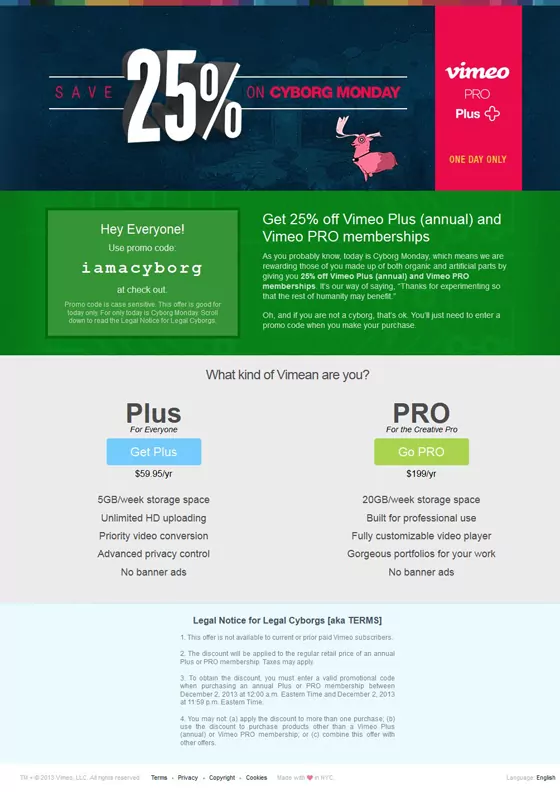 Now, you have two ways to set up your landing page. Either code/design your web page manually or get a Black Friday template and quickly optimize your store for the BFCM campaign.
Depending on how early you start optimizing your eCommerce store for BFCM sales, you can also create a pre-launch page. Creating a coming soon page:
It gives you a headstart in BFCM marketing
Help you build your BFCM sales-ready audience and grab their attention
Give an idea of what your BFCM offers will be all about
Now, It is very easy to get overwhelmed during the festive season. There is so much to do with so little time. Having an eCommerce Holiday Checklist comes in handy in such situations.
5. Leverage Videos
Videos on the landing page increase the conversion rate by 80%. They are more engaging, memorable, and less time-consuming.
Leveraging videos for your BFCM campaign will make you stand out from those sellers who don't realize the importance of video marketing for their online store. You can use various video creation tools for hosting, creating, editing, and managing videos.
6. Countdown Timer for BFCM
A countdown timer for BFCM deals or product launches induces excitement. Include the time that remains to make the sale live or for the product to sell out. Instill urgency in your customer's mind with a countdown timer.
via GIPHY
The countdown time can be set based on hours, days, or weeks, based on the inventory you have in your stock and the approaching event. So, boost your online sales during the holidays with an urge for profitable purchases. Now, how will you incorporate this countdown timer into your website? We have a solution for this as well — Upsell Order Bump Offer For WooCommerce. The Countdown Timer Feature will let customers act fast and make a purchase—as they are concerned that your WooCommerce upsells products might not be offered in the future.
Upsell Order Bump Is Packed With More Such Features…
7. Stress Test Your Website
Holiday sales tend to increase traffic to eCommerce stores. That is to say, test whether your eCommerce store can handle a surge in traffic to avoid breaking down your site. Downtime on a website is equivalent to posting a sign on your front door urging customers to visit the competition. Therefore, stress tests your website before the big weekend.
Test your store's load capacity
Check your eCommerce store on different browsers.
8. Mobile Optimize Your eCommerce Store
The mobile responsive store is 'on-the-go.' Mobile accounted for 61.9% of paid search click share in 2023. Hence you can lose a considerable chunk of eCommerce revenue due to non-mobile responsiveness.
Users prefer the comfort of shopping via their mobile phones and some of them come to your store via social media. If you fail in this, you might as well not use social media marketing too.
Moreover, according to Adobe Analytics, around $74.6 Billion in revenue was cultivated solely by mobile phones.
Users prefer the comfort of shopping via their mobile phones and some of them come to your store via social media. If you fail in this, you might as well not use social media marketing too.
Make sure your images and videos are also mobile-friendly.
Carry out Mobile-Friendly Test
9. Urgency & Scarcity
Simply providing offers will not work anymore. It has recently become a forcing medium to convert more shoppers quickly. Work with FOMO marketing. Show how fast your stocks are running out and users need to hurry to grab the best deals.
via GIPHY
Use urgency phrases in your headlines, phrases, titles, and text.
Use the loss aversion strategy to induce pain
Place and display limitations
Use deadline
Create flash sales
10. Track Competitors
Keep an eye on your competitors' marketing efforts to get new ideas for your Black Friday and Cyber Monday Sales. Additionally, keep checking their social media handles. But, don't get too inspired. Always keep room for your own creative ideas. Set up Google Alerts to find out which websites are discussing them.
Subscribing to your competitors' email lists is an easy method to stay on top of what they're doing on Black Friday and Cyber Monday. You can gain a good understanding of their marketing strategy and adopt any suggestions on your own.
Essential Tools & Tips for BFCM Sales
eCommerce stores are created on different platforms like BigCommerce, WooCommerce, and Shopify. But the essence of these stores for this BFCM is to cultivate more revenue.
Here are a few essential tools and tactics that you should make sure to promote BFCM sales in 2023.
1. Buckle up With Festive Subscriptions
We understand that people buy gifts for their loved ones during the holiday season. But, don't forget that people want to pamper themselves too. Self-love, right? So, while users browse through your store, make sure they come across great subscription offers. Beginning from the BFCM holiday season, selling subscriptions will generate revenue all year round.
Make sure to clearly mention your subscription offers and products.

Give them extra savings using 'free shipping' or 'extra 10% off'

Create a fun survey for guiding them to a personalized subscription bundle.
An enticing deal for shoppers is that they purchase your subscription for at least 6 months.
Subscriptions For WooCommerce
If you own a WooCommerce store and are looking for a free or a premium solution for selling subscriptions, you have the best picks right here for generating recurring revenue so you can keep up the holiday spirit in terms of revenue all year round.
2. BFCM Product Bundles And Recommendation Products
Creating product bundles is helpful to merchants as well as shoppers. Merchants increase their total sale value while shoppers experience a quick and less complicated buying process. Creating bundles saves a portion of your delivery expenses and elevates your profit.
Nevertheless, you need to be careful while deciding on the products for various group bundles. A non-relevant set of products may discourage your customers from even considering your product bundles for purchase. Follow bundle pricing strategies to create bundles that are profitable and increase sales.
3. Reward & Redemption For Loyalty Purchase
It goes without saying that loyal customers are your asset. Keep them close. Incentivize loyal users by giving them extra points. Celebrate BFCM first with them. Allow previous customers to take advantage of a sale earlier or give special sales simply for being a member of your email list. Furthermore, exclusive promotions are a deal-breaker.
Points And Rewards for WooCommerce
Strengthen Store Relationships With Customers This BFCM. If not yet started already, here is the best plugin you can use.
4. Encourage Referral Programs
Be it Black Friday deals or Cyber Monday sales, you can implement referral programs in your marketing list. Referral programs increase the engagement of existing customers while generating new leads.
The referrer earns points for each referral which can be redeemed after a specific limit. Also, many include gift cards as a digital gifting medium from their eCommerce platform. So, plan your shopping strategy wisely!
5. Create Your Festive Community for BFCM Sales in 2023
Think of it now if you have not yet thought about creating a community of members to give out the best deals on this BFCM. Creating membership plans and providing members-only discounts can increase your customer base.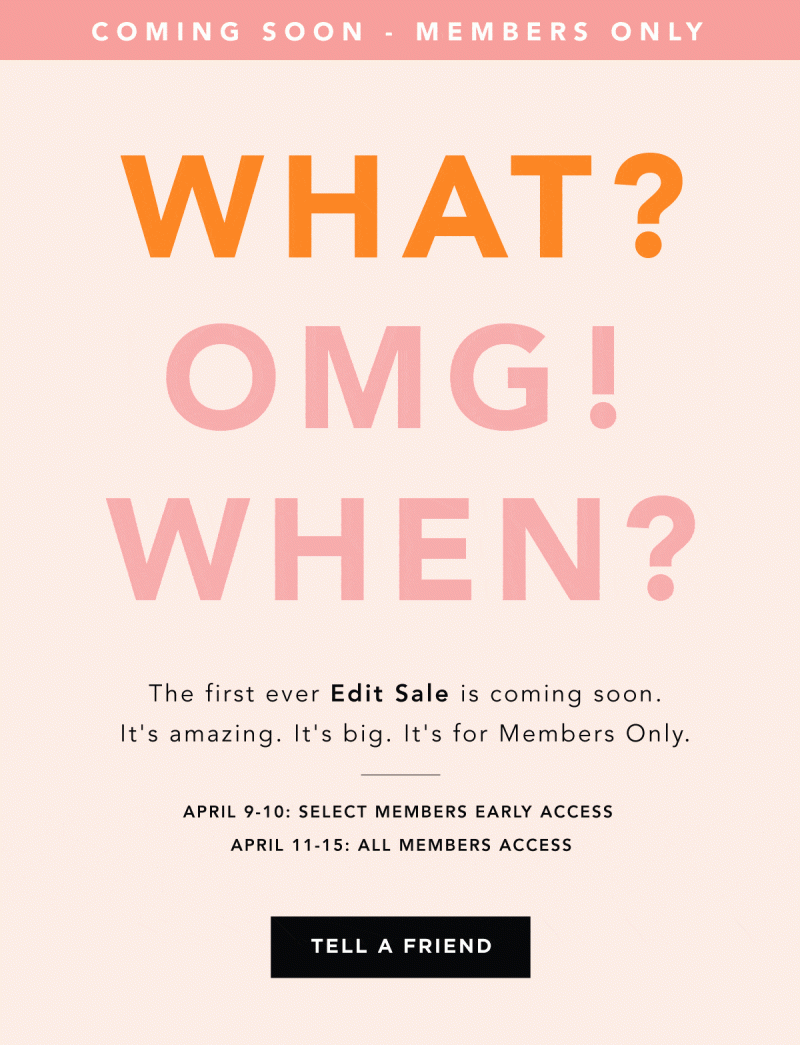 Moreover, improve your store by providing exclusive BFCM prices based on user roles. Let all kinds of customers be happy to shop and extract discounted deals this festive season with Role-Based Pricing for WooCommerce.
Membership for WooCommerce
Get Started To Promote Your Festive Community For Best BFCM Sales Offers With Our Free Plugin
6. Digital Wallets & Payments Are the New Black
Firstly, I'd like to say that digital payments are the future of eCommerce transactions. However, digital wallets are rising successfully. Digital and mobile wallets were globally the leading choice when it comes to buying online.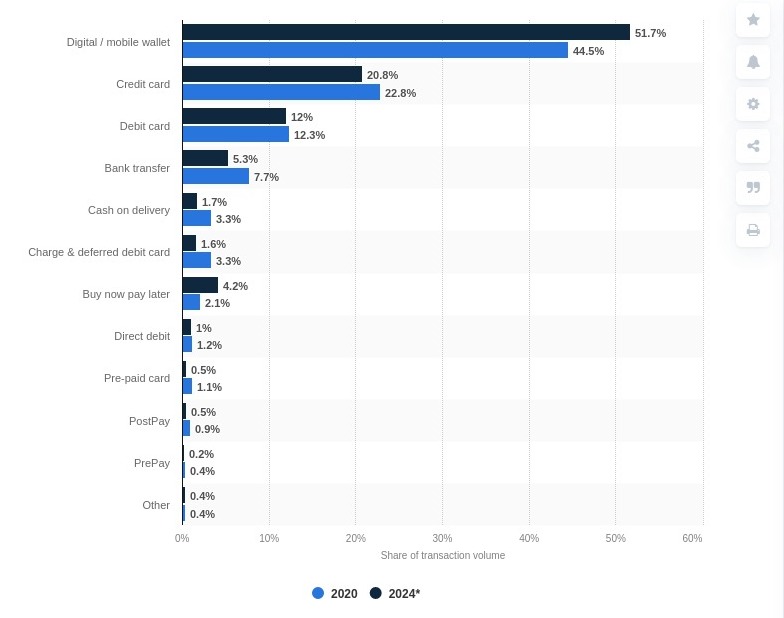 Adding a digital wallet for BFCM 2023 is a wise thing to stay ahead of your competitors. How?
Firstly, it is secure, convenient, and flexible.
Secondly, the rate of its youth utilization is high. Aged 18-25 prefer digital wallets the most.
Thirdly, it favors mobile shopping entirely.
Above all, it opens up more options for digital payments.
Wallet System for WooCommerce
If you want to convert more and more customers, digital wallets as payment options are a must for BFCM strategy 2023.
7. Digital Gift Cards Never Let You Down
Physical and digital products once sold still carry the risk of return, exchange, or refund. But, digital gift cards don't carry any such hassle. It is a sure shot to 'once sold, will only be redeemed. In fact, if not redeemed, you still have your money.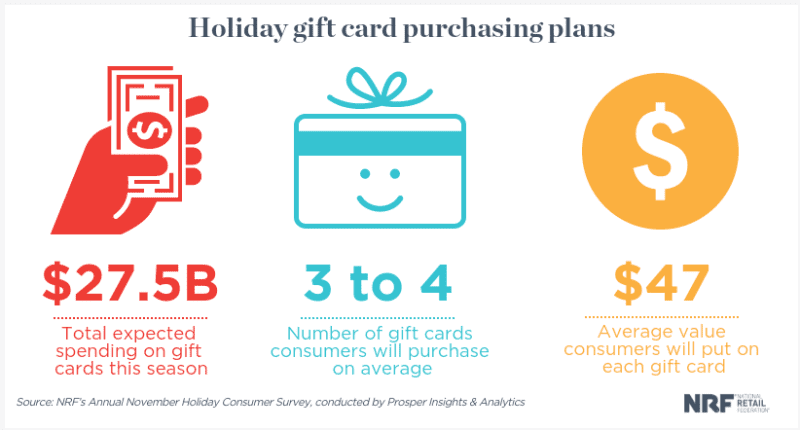 So you see how it works? It is a MUST-HAVE for your eCommerce store. For instance, Amazon has a wide variety of different e-Gift cards. Moreover, the audience also finds it better than spending time searching for the perfect gift for everyone. Instead, they can easily send over a gift card that also acts as a substitute for cash.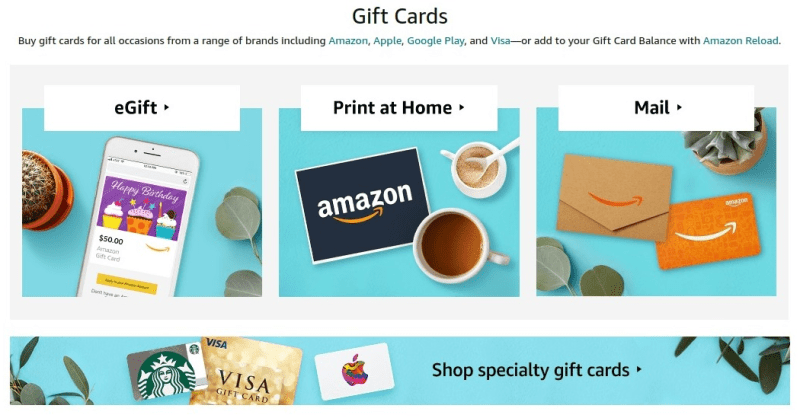 Moreover, gift cards are trackable. So, you know what people buy most during the holiday season too. Gift cards promote customer loyalty. Additionally, improves your brand awareness. Get them in your store now.
Gift Cards for WooCommerce
BFCM is the best time to sell digital gift cards in your eCommerce stores.
8. Stimulate Upsell & Cross-Sell
Upselling and cross-selling are often confused, but there's a slight difference.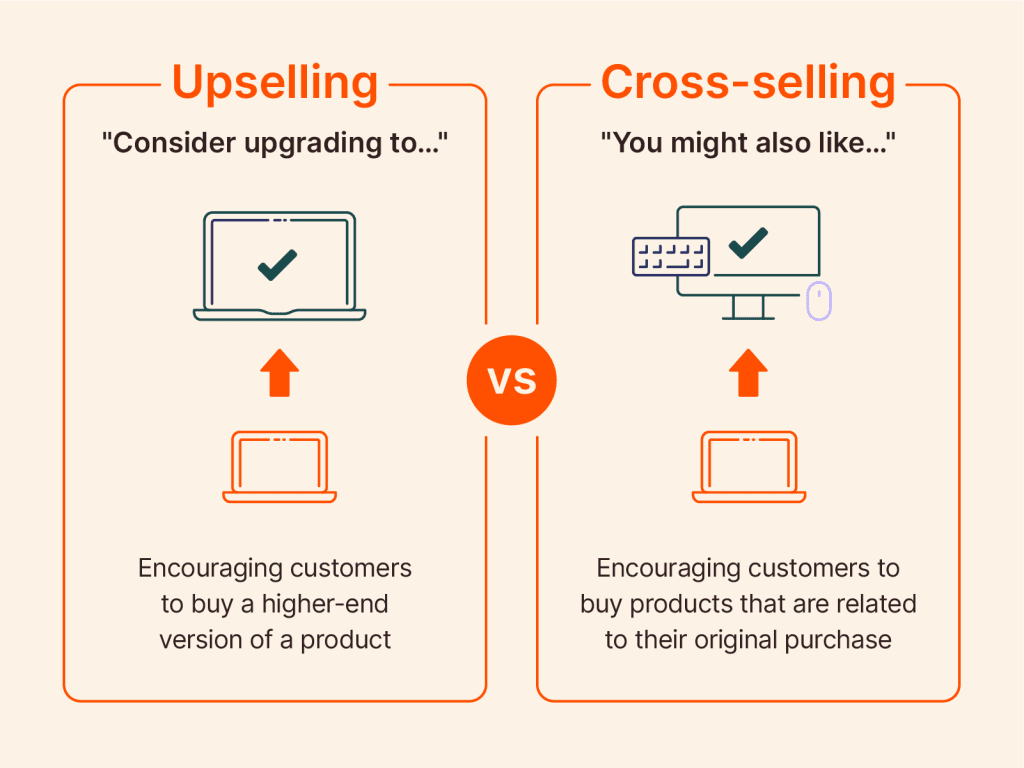 While upselling focuses on increasing the order value by persuading the customer to make expensive purchases, cross-selling involves making a product recommendation that can be purchased as an add-on. BFCM or the entire festive season is all about increased sales and revenue. It is the best opportunity to stimulate upsell and cross-sell techniques. You can always recommend better or related options to your shoppers.
Upsell and Bump Offer for WooCommerce
Increase the average order of each customer in BFCM 2023 with our most trusted solutions.
9. Hassle-Free Returns & Partial Payments
The inevitable truth of the eCommerce business is that you will receive a refund, exchange, and return requests. But, don't let that pull you down. Especially during the BFCM season, it is possible to receive many such requests.
That is to say, your role is to provide an exceptional experience to the user. So that, even if they have to return or exchange an item, they end up building trust in your services and store. It is a part of winning over customer confidence.
After the festive purchase, about one-third of the purchased products are requested for return and refund by the buyers. And therefore, without proper RMA management, businesses began to lose motivation and were crushed under the burden of a high volume of return and refund requests.
10. Escape Fake COD Orders
When the option of Cash On Delivery comes up, there are cases where nobody owns up the order on shipping.  Therefore, to escape these fake orders and make sure that you don't incur any loss, you can collect partial payment from the customer. This will make sure that your orders are genuine BFCM orders.
11. Best Checkout Experience
When you test your store for mobile checkout and desktop checkout experience, make sure nothing kills the shopper's experience. As a result, people will not have time to switch to another store for a better checkout experience.
Stay Connected Before & After BFCM Sales With These Marketing Campaigns
The end of the festival is not the end of sales and customers' needs. The BFCM could be just the beginning of a purchase by a particular customer, so stay connected to them with your coming normal day sales or festive days.
Nurture them with regular emails. Use different types of email templates; eBook email templates, business email templates, resources email templates, announcement & promotional email templates, etc. for your email marketing.
Above all, thank you email template for sending a follow-up email; mostly used after conversions or sign up.
eCommerce BFCM sales and marketing campaigns are essential after you have revamped your online store, and to make your customers feel like you care. Your BFCM marketing strategy should be bulletproof. How?
1. Leverage Social Media Marketing
Social media is a great platform for festive marketing. You have the majority of your customers on various social media, and all you need is to attract them and keep them engaged with you. A normal strategy is to write regular posts, informing your audience about your new offers, features, or products.
Users on social media will have lesser intent to purchase from you. But, it works for your branding. Post sneak peeks of impending sales on social media to pique your clients' interest. The sooner you start doing this, the more momentum you'll have when you finally announce the deal on Black Friday and Cyber Monday.
Social media marketing is the best way to promote your holiday season sales and even drive revenue. People watch videos, and reels, or follow some influencers to buy their recommended products. So make your strategy accordingly.
Bring Personal Touch
Smoothen your buyer's sales journey by giving them a more personalized experience.To implement personalization, you first need to gather enough information about your audience or customer, not just from previous purchases or browsing history but also through various surveys, social media listening, or other campaigns.
Then, you can segment the data into various categories based on your decided classification. And finally, personalize the advertising or marketing messages based on your segmentation.
Social Media Pages
Re-design your Facebook page specific to BFCM deals and offers. In addition, update your Messenger chatbot with a new conversation that emphasizes offers, landing page links, discounts, and other sale promotions. Make the most of WhatsApp and Facebook messenger. Reply to any query, take customer reviews, or send out holiday deals. Update your designs for each holiday sale post.
Stories, Stories, and More Stories
Stories are very crucial. Whatever you do, however you do, mention everything in your stories. These stay for 24 hours and can directly cause your sales. Use all relevant features like swipe up, polls, Q&A, etc.
User-Generated Content
Never forget to leverage User-Generated Content. Instead of creating a lot of holiday content, reshare content, reviews, and photos of your customers out there. Resharing Instagram stories is the easiest. Just throw in a couple of tags and you're done.
Hashtags
Hashtags have the power to increase your reach. To pep up this, you can also implement the power of hashtags like #CyberMonday, #BlackFridayDeal, #BlackFridayWeek, #CyberWeek, #PostSaleMagic, and many more.
Not all hashtags are popular, the best practice is to discover the popular hashtag and use them and gain more exposure. Find some using hashtag generator tools.
2. Retarget Past Customers
Retargeting past customers is equally important as it is to create new ones. If you've already installed a Facebook Pixel on your website, now is the time to put it to use. It helps in
Evaluate cross-device conversions.
Optimize delivery for people most likely to take action.
Create a Custom Audience for website visitors.
Know about your website traffic.
Customers who have previously purchased from your store can also be retargeted. Because existing customers are often easier to reach and market to than new customers, shoppers who have already purchased from you should be especially open to your latest Black Friday Cyber Monday promotions. Do you know what else helps in retargeting users? Email Marketing Campaign.
4. BFCM Email Marketing Campaign
Email marketing, although one of the oldest but most efficient ways at every occasion and event. You can run your BFCM email campaigns and harness its benefits. It cuts through all the other holiday buzz and gets to provide a personal touch for the user.
When you have any announcements to make or promotional emails, you can't just send text and expect conversion.

Plan and start your BFCM email campaigns early. Send VIP emails to your best customers.

Re-capture the user's attention by sending follow-up emails. Moreover, after your BFCM sale is over, send another email inviting users to revisit your store off-season too. You can also include surveys.
You can adjust ad spending based on your budget. Just remember, spending on social media targeting has more chances of amplifying reach. However, investing in search engine ads will target users who are already hunting for products. Therefore, these are closer to conversion.
The Last Few Pieces of Retention and Reflection for BCFM Sale
Turn seasonal shoppers into loyal year-round customers: Why should your relationship with holiday consumers have to come to an end after the holidays?
Reflect on what worked best: After the Huge traffic and sales have left, it is your time to analyze what worked and what didn't. Take notes to create benchmarks for the next holiday sales to understand the best-performing campaign, product, ads, bundles, or subscriptions.
Philanthropist Initiative: Customers love to know that the brands they support, in return, reinforce society & nature. Maybe partner with a non-profit organization or create deals like " From every order, we will donate some to the old age/ orphanage" or "With every order, we will plant 2 trees, provide free meals to the underprivileged, etc".
Use collected data for the future: Use the data, emails, and product Wishlist data to retarget customers for the next holiday sales and prepare your upcoming Black Friday strategy and Cyber weekend planning.
We Can Help You!
If You Need Any Assistance in BFCM Marketing Strategies or Store Optimization, We Can Do That for You…
Feel Confident Enough? Are You Ready for BFCM Sales in 2023?
This article presented you with simple tips to boost your online store sales on Black Friday and Cyber Monday. I hope all your doubts are clear regarding Black Friday eCommerce strategy or Cyber Monday marketing campaigns. Please do let us know in the comments if you find this article helpful in making your eCommerce store BFCM marketing and sales-ready. Here is the crux of this article in the form of an infographic.