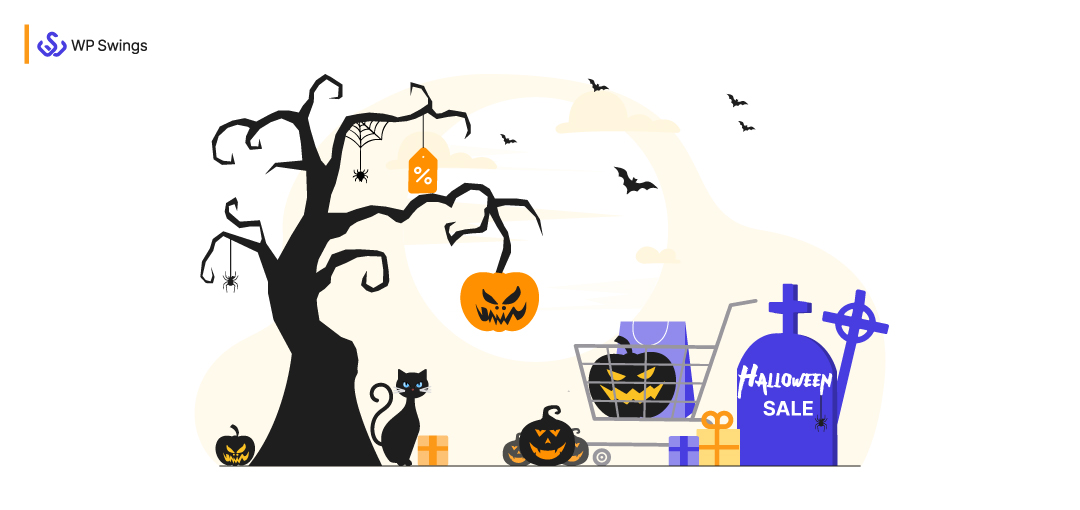 Should I scare you?👻..Okay! not today😅
Well, it's on the way—the "scary-good time"; the spooky Halloween, which occurs on the 31st of October each year. Jack-O-Lanterns, Trick or Treats and Candy bags are all set to cause a major flurry of excitement among everyone. But for eCommerce business owners, it's time to be Halloween ready; and feel both extremely anxious and happy at the same time. Why so? Because this is when the biggest peak SALES of the year officially STARTS..
What most of the people don't understand is that even the smaller holidays like Halloween can result in considerable increase in sales for their ecommerce business. The amount of money spent online rises quite high at this time of the year because so many individuals, regardless of age, will be celebrating Halloween.
Are you the one who wakes up late but nevertheless succeeds in doing it? If this is so… You've come to the right platform. Time to enhance your website if you want to optimize your earnings and boost sales at its best. Here are some last-minute tricks to increase your Halloween sales and make your store Halloween ready. Let's first start with the origin of Halloween.
Where Did Halloween Come From?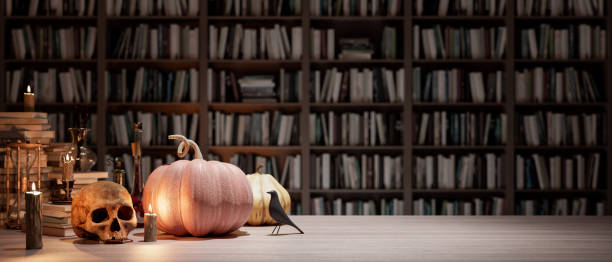 Well if we talk about the foregone times— the Halloween tradition emerged with the ancient Celtic festival of Samhain. On this day, people used to dress up and built bonfires to fend off ghosts. Also, summer, harvest, and the gloomy, chilly winter, which was sometimes a season of fatalities for people, came to an end at this time of the year.
And, what else? The Celts attempted to tell one another's fortunes while dressing up in costumes made typically of animal heads and skins during the celebration. And, as time passed… Halloween evolved into a day filled with festivities like trick-or-treating, carving jack-o-lanterns, festive get-togethers, dressing up, and indulging in sweets.
Let's Talk About Some Stats Now!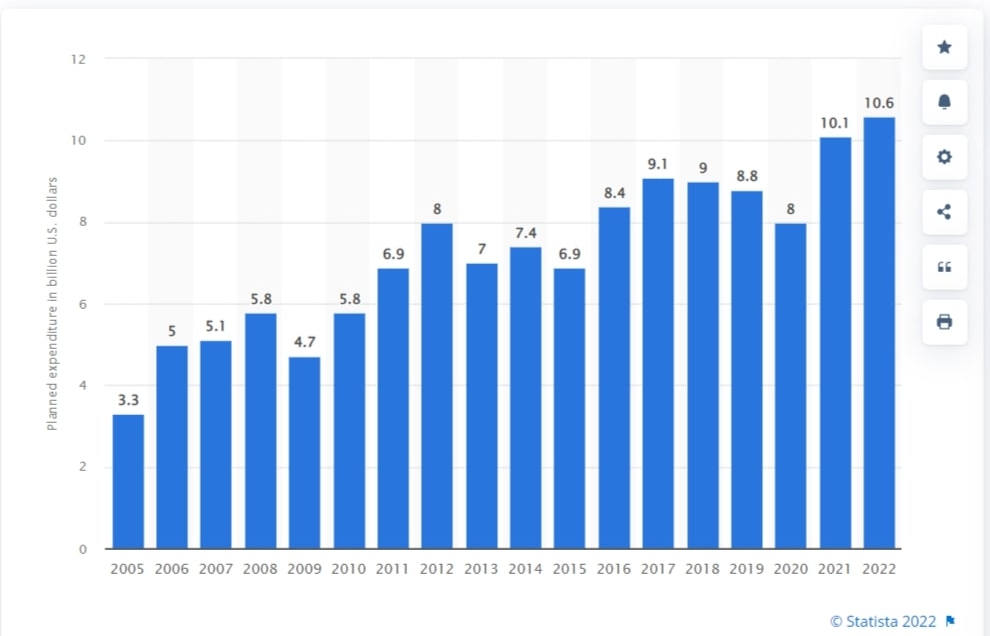 Above is the planned annual Halloween spending in the US from 2005 to 2022. Consumers in the US anticipated spending a record-breaking 10.6 billion USD over the Halloween season in 2022. This is an increase of roughly $500,000,000 USD from 2021.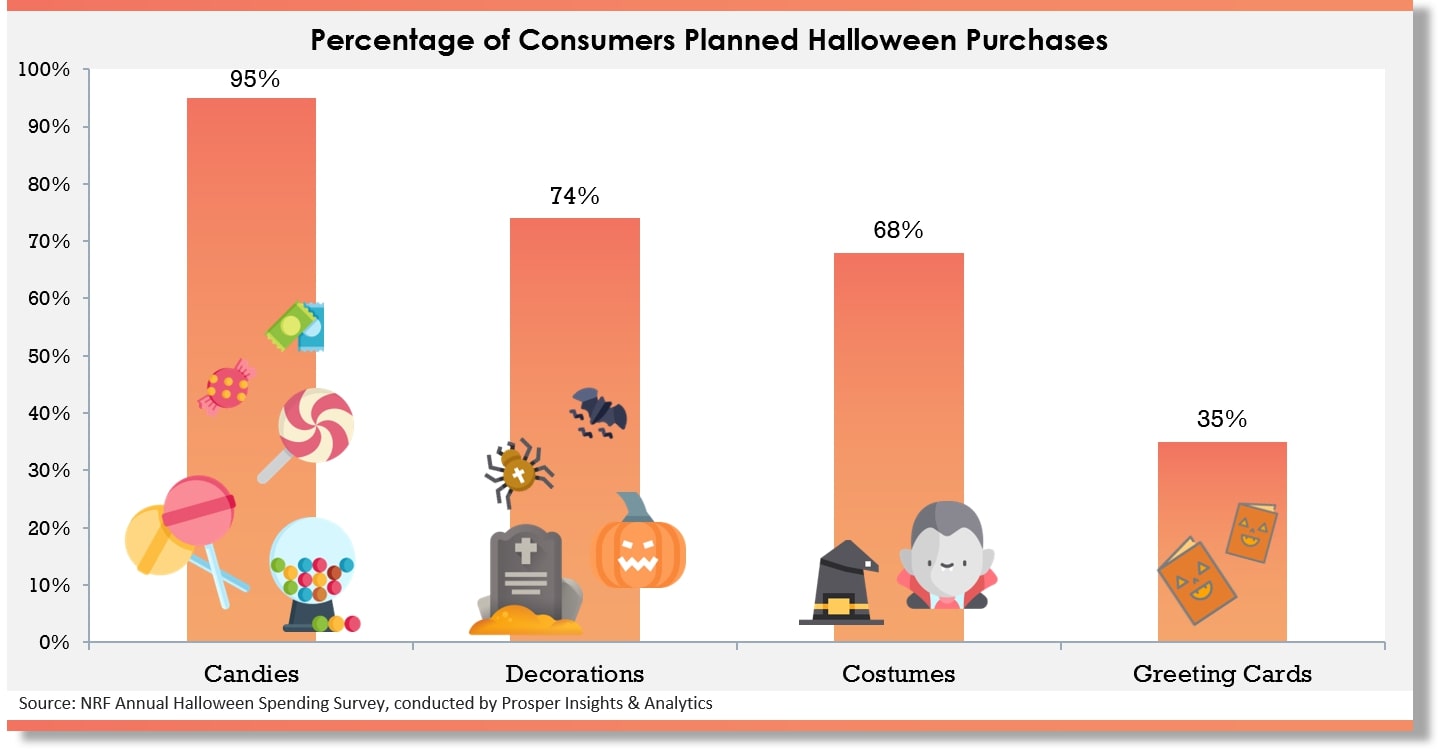 You can see yourself the top annual Halloween purchases for the year 2017 and it's rising each year. Therefore, as an online seller, you either take the chance of losing everything, or you take a few last-ditch heroic measures to lessen the harm, and as a result, you get a little piece of the enormous pie.
Some Spooky Tricks to Increase Your Halloween Sales
The last-minute Halloween ready ideas listed below will help you enhance conversions and increase sales for your eCommerce store this Halloween season.
1. Give Your Business a Halloween Mood
Give your website a Halloween ready look to let everyone know you're all set for Halloween. It's the ideal technique to engage your target market and make them feel connected to your business.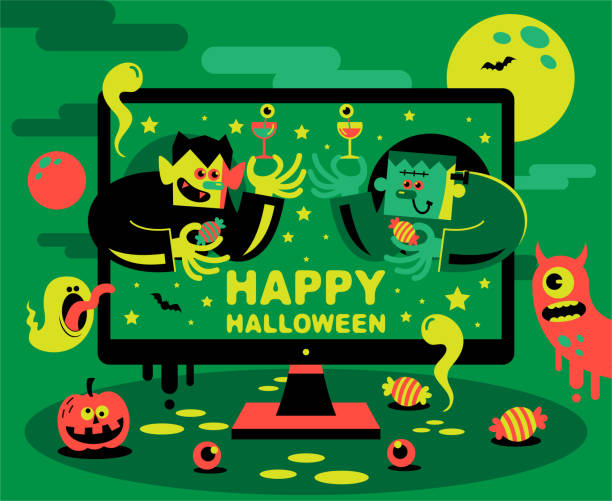 Without fiddling with the coding, try adding some basic festive components to your website or alter them. Change your content to reflect the new theme.
Quick Tips
Make your logo Halloween scary.
Change your website's font to a frightening style (the writing should be readable).
Scary pop-up ads that direct users to a campaign or request their email addresses.
Frightening calls to action (CTAs) buttons and texts urge website visitors to take certain actions.
2. Run Irresistible Discount/ Freebies with Social Media Engagements

Discounts
Coupons and discounts can BOOST sales, increase average order values, and help you clear out your Halloween stock. In order to offer discount codes to customers, you can even "gate" your offer by requiring an email subscription or social network following. Reduce the price even more as the holiday approaches to encourage last-minute buying.
Quick Tips
Build the coupon code.
Create the banner/popup for promotion.
Let customers know about the sales (via email list) or social media promotions.
Below is the Pre Black Friday and Cyber Monday offer currently running for WP Swings. WP Swings is offering exclusive 20% discount for Pre Black Friday and Cyber Monday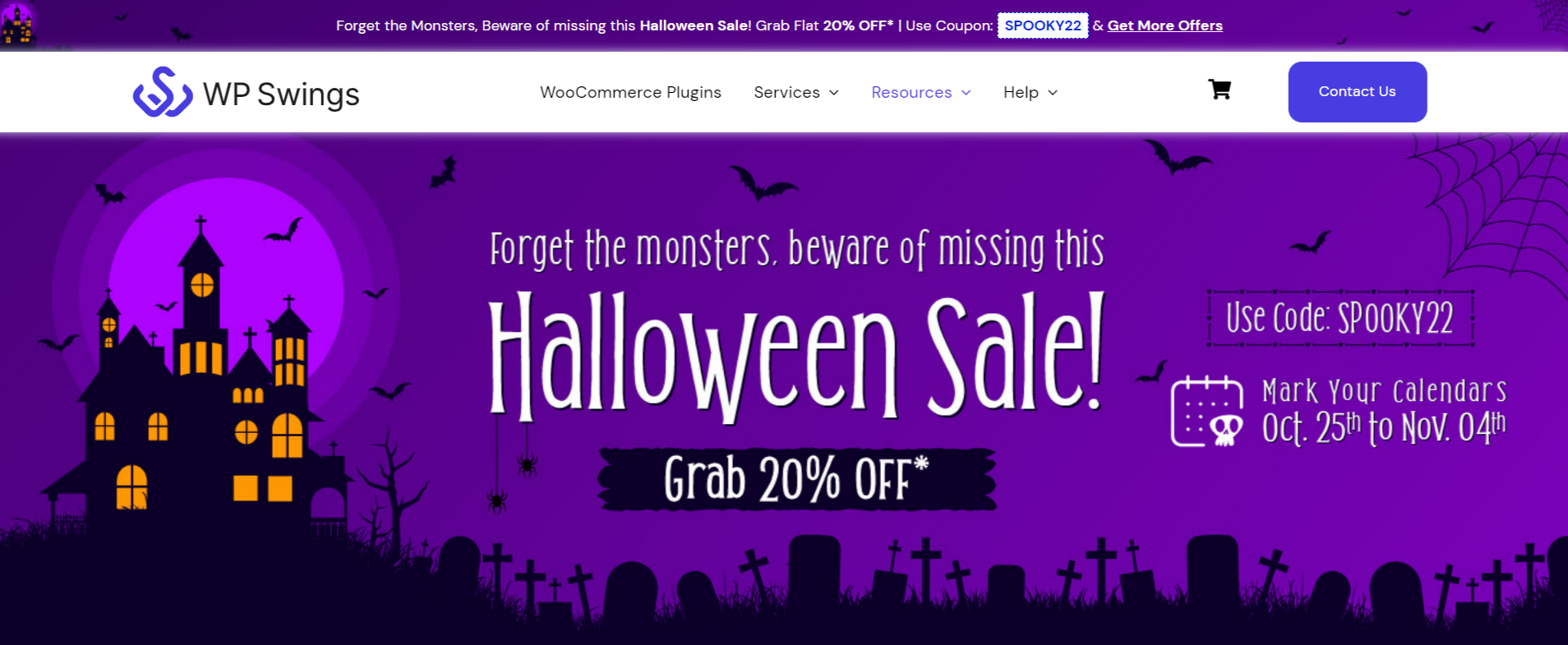 Freebies
Did someone say "free stuff"? If you have the available funds, promote spending by providing a BOGO bargain or a free, frightening gift with purchase. Make the free gift only available for online purchases if you want to encourage online orders.
Freebies are more common these days. A campaign can be created around freebies. How to do this? Set up a contest, invite potential customers to enter, and then spread the word about it among organizations with similar interests.
To be eligible to enter the free giveaway competition, you can specify rules requiring you to share the message with [x] number of WhatsApp groups or tag [x] number of users on Facebook or Instagram.
Social Media Engagement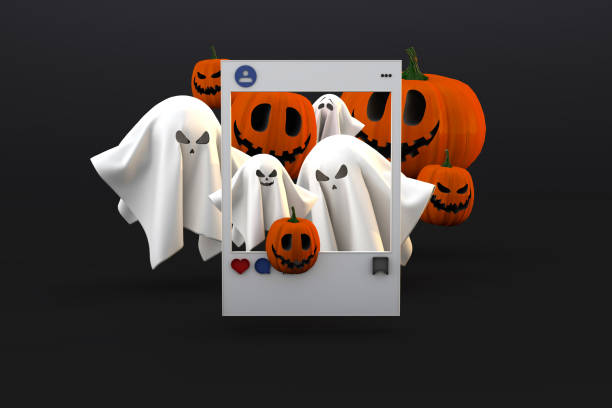 To be Halloween ready, social media engagement is a major deal. Social media enables you to give your marketing campaigns a more compassionate and personal touch. It works best when used to engage your target audience and give them a sense of belonging to the group. Use social media to your advantage to make your free giveaway efforts more successful.
Additionally, you can display your products in creative ways. You can also ask your consumers to do that and provide them a discount if their concept is the best. You can combine your products with Halloween-based elements.
Create post-purchase upsell and cross sell offers to increase your sales with WP Swings one click upsell pro and one click upsell free plugin to grow up your sales on your checkout pages. They even have a demo page to let you through each and every step with ease.
3. Halloween Ready Blogs
Talking about Halloween at this time of year is hot off the press. The best practice to be Halloween ready is to start creating your blogs Halloween oriented. Add some fun content to your e-commerce blog section to increase site traffic. To increase Halloween e-commerce sales, you can select topics that go along with the products you are offering.
Choose Halloween wardrobe suggestions, seasonal costume and accessory advice, etc. if you offer clothing. DIY enterprises can concentrate on a variety of blog subjects, such as popular craft projects to evoke a spooky atmosphere, suggestions for decorating your home for Halloween, etc.
A lot of people search for "Halloween Gift Ideas" and related terms right before Halloween. The best way to increase Halloween e-commerce sales this year is to write a blog about them and optimize your e-commerce site.
4. Give Your Email Template a Terrifying Look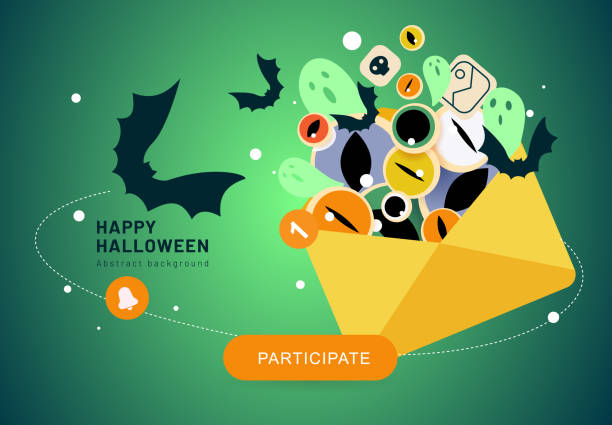 Out of all the media, email marketing has the greatest conversion rates. So now is the perfect moment to develop an email campaign with a scary theme to make it Halloween ready.
Give your emails a spooky and frightening appearance. Alternately, use characters from the 1970s and 1980s to evoke nostalgia in the older patrons. Additionally, utilize original language in the subject lines of your emails to draw readers in.
Keep the subject line and the email's content body's tone and voice consistent. Customers may leave if they find it strange.
Halloween ready emails that can be effective are:
Time-limit offer: Offer valid till 9:00 in the evening, or 36 hours. You see what I mean. Discounts with a time limit increase the need to purchase.
Cart abandonment: Include discounts in your emails and distribute them to customers who have abandoned the cart.
If you don't have a sales strategy, one of the best methods to contact your target customers can be through multichannel marketing. This tactic is listing your platforms to a platform that already has audiences that are targeted to your needs.
Get the Top Strategies to Boost Your eCommerce Sales!
Email marketing, email pop-ups, strategies..all that you need to know is covered here.
5. Bundle Your Products- Take Advantage of Upselling and Cross Selling
Like any other holiday purchase, customers frequently choose buying in bulk. So, this could be a useful Halloween ready trick.
Selling products in groups, i.e. product bundles, is a terrific strategy to ease up the buying process for your users and thereby raise the order value.
Bundles remain one of the most successful sales strategies even when there is no holiday. So, you need to act immediately to prepare bundles for your consumers so they may celebrate Halloween.
Additionally, you can increase the attraction of these by offering special discounts or incentives to entice clients to complete their orders.
You can select from a variety of product bundle types: Upselling and cross-selling bundles are the two most suggested Halloween ready bundles. You can upsell a more expensive or enhanced version of the product. Or, as an alternative, you can make add-on offers to cross-sell extra or complementary products.
Quick Tips
Put benefits over features and saving deal.
Carefully seed the anchoring price.
Set the bundle pricing.
Learn market needs and turn them into solutions.
Try to brand your bundle under user-generated content (as in customer also buy, others also buy, top customers recommendations).
Try This Plugin and Create the Offers for Multiple Products in the Easiest Way Possible!
The Upsell Order Bump Offer for WooCommerce will allow you to create multiple offers on the checkout page in a few clicks.
6. Make Your eCommerce Store Mobile-friendly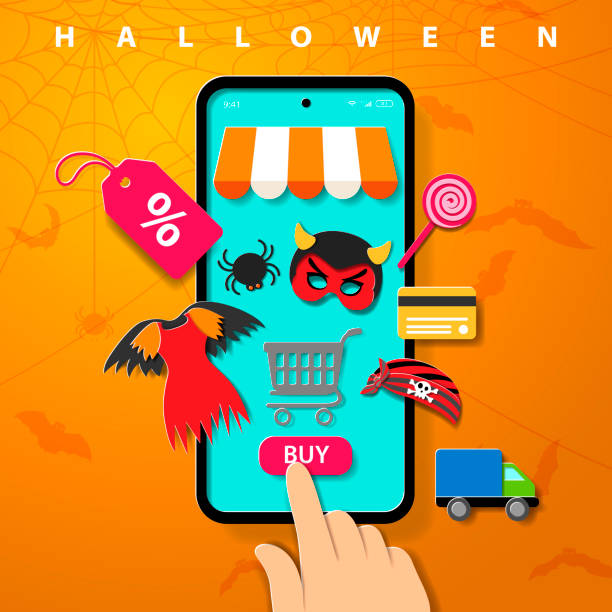 You should optimize your online store for mobile purchasing in addition to SEO-optimized content and Halloween-related merchandise.
No matter how great your products and services are, a terrible mobile browsing and purchase experience will drive away clients. Take all required steps to make your website mobile-responsive to streamline the purchasing process for your customers.
Keep the same energy with your Halloween ready campaign. Make sure everything is mobile-responsive.
Designing for mobile displays first and then scaling up for additional screens that your site supports is the best course of action. Although a fluid grid is fantastic, now is not the time to be putting in the extra work.
Finally, our goal is to create a Halloween promotion package that includes:
Design that is eye appealing
User-friendliness in navigating
Interacting full functionality regardless of the size of the screen
Quick Tips
For any Halloween marketing product, start with a mobile version.
Try out the items' interactive features.
CTA is always advised and ought to be in the middle.
Check out and make the loading time faster.
Perfect Wicked Halloween Marketing Ideas!
Raise your sales with some nasty Halloween marketing ideas and plan up your holiday material for 2022 this Holiday season.
Hurry Up! The Clock is Ticking
It is crucial to focus on your store and get it Halloween ready a few days prior to Halloween as it boosts eCommerce sales and accounts for almost a quarter of all year sales.
Even today, a lot of online business owners value Halloween as a holiday. If you don't take it seriously, you will miss the opportunity to boost your revenue swiftly. It's important to have a strategy for your online store's Halloween sales in order to grow your consumer base and improve their shopping experience.
There are many Halloween marketing ideas that can help you draw clients and increase your sales this Halloween, but choosing the right Halloween sales ideas is essential, especially if you're pressed for time. In order to help you reach strong sales statistics this Halloween season, we have supplied the 6 last-minute techniques in this blog post.
Please get in contact with us right away if you need strong Halloween sales ideas and want us to help you increase your sales during this event. We will help you out as soon as possible. Do comment below your views on the same.