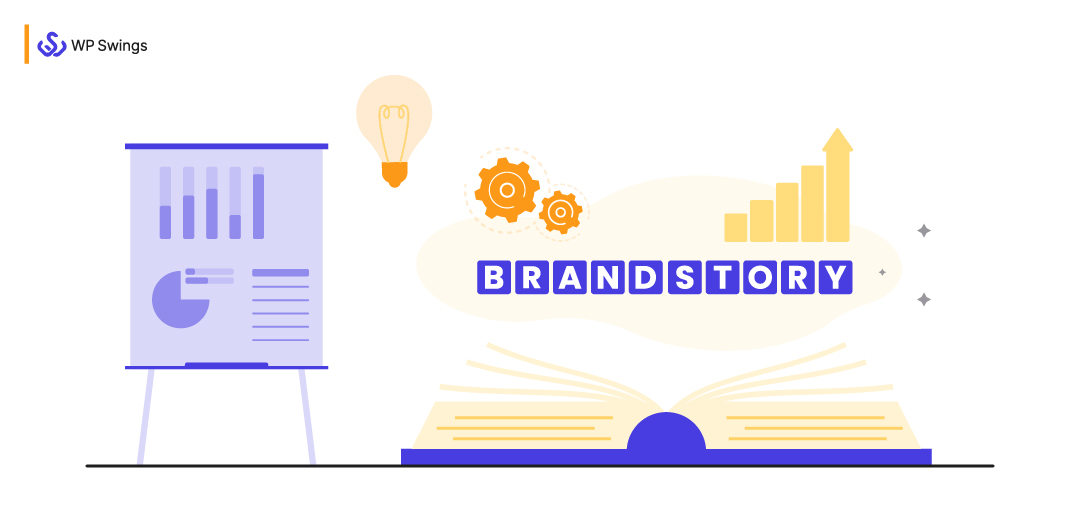 With millions of businesses competing for mindshare, firms must differentiate themselves to build a brand story and unique brand. First, you must comprehend your brand's identity.
"A brand identity is made up of what your brand says, what your values are, how you express your concepts, and the emotions you want your consumers to experience when they connect with your firm, your brand identity is your company's personality as well as a promise to your customers."

–HubSpot.

Consider your brand to be a collection of assets that include your company's name, words, designs, symbols, and other distinguishing characteristics. Your brand is more than simply your logo, and you can't stop there when you have to build a brand story for your brand.
For example, when you hear the term Apple, you immediately think of their creativity, devotion to service, stylish products, connection to their customers, and other attributes. This extends well beyond logos and graphics, as well as innovative advertising tactics. Its brand interacts with its customers on an emotional level, and its customers feel tremendous devotion to the company and drive sales.
You understand your brand as a marketer or business owner. However, articulating your brand to your target audience might be difficult at times. While things like typeface, logo, and slogan are vital, your brand's true voice will have the most impact on your readers' hearts and minds.
Many individuals nowadays have a natural aversion to the concept of a brand. So, now let's move on to the term Good Brand…
What Is a Good Brand?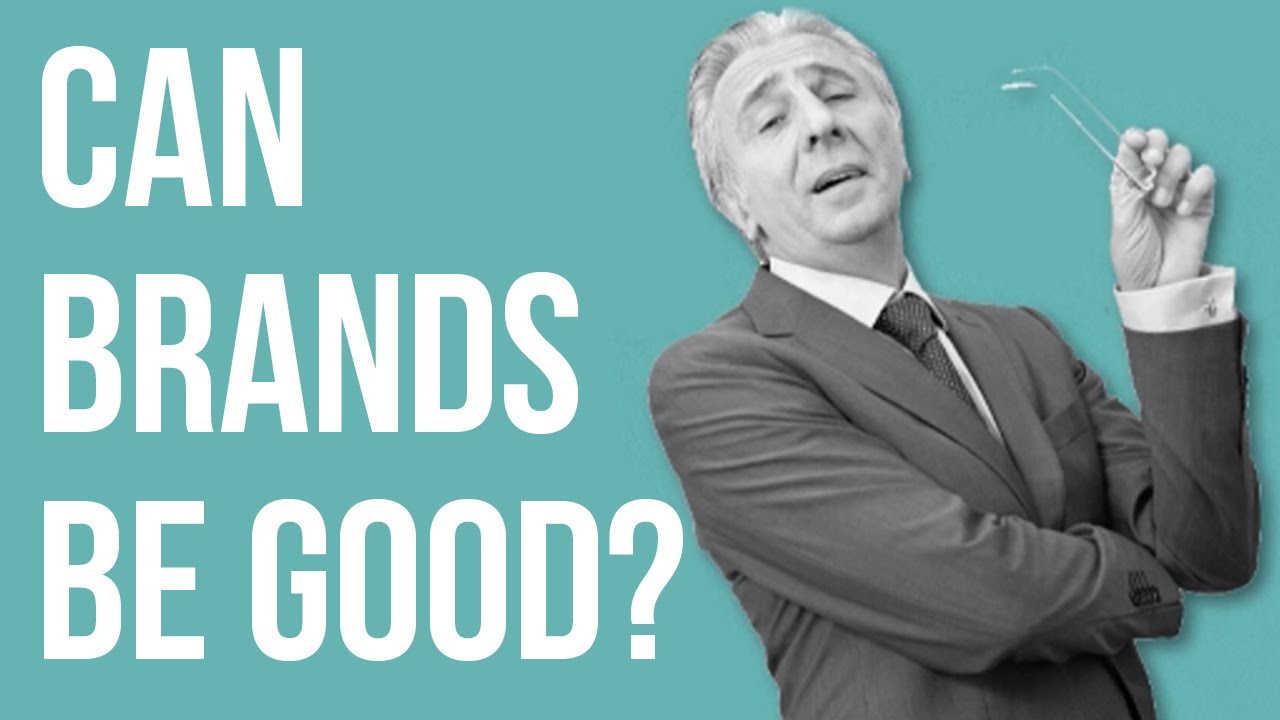 A good brand has a clear focus, understands its target audience, has a defined mission, understands its competitors and USP, can identify important values, tell its story, and has a brand identity that reflects these aims, and does all of this consistently.
Building a brand story requires time and consistent effort, but a good brand significantly boosts a company's worth. It gives employees a sense of orientation, drive, and belonging. It enables you to boost your rates and gain more consumers without having to lift a finger.
Your brand story should showcase who you are and what you believe in. It describes your company's history, values, goals, and mission.
This story serves as the foundation for every engagement your customers have with your business, whether in-store or online.
Every organization is always ready to serve its customers in a better way, and this can lift you up as well as will turn you into a Good Brand.
Good Brand serves Good Service…
WP Swings is here to serve you with its best WooCommerce Services!
The brand story should describe the company's purpose to both employees and customers.
But, do you know– How every brand builds its story? So, let's move on to the next major part of the article…
How to Build a Brand Story for Your eCommerce Store!
Building a brand story is one thing; putting it into action across all aspects of your retail business is another. Every encounter is important, and each interaction must help to bring your brand's story to life.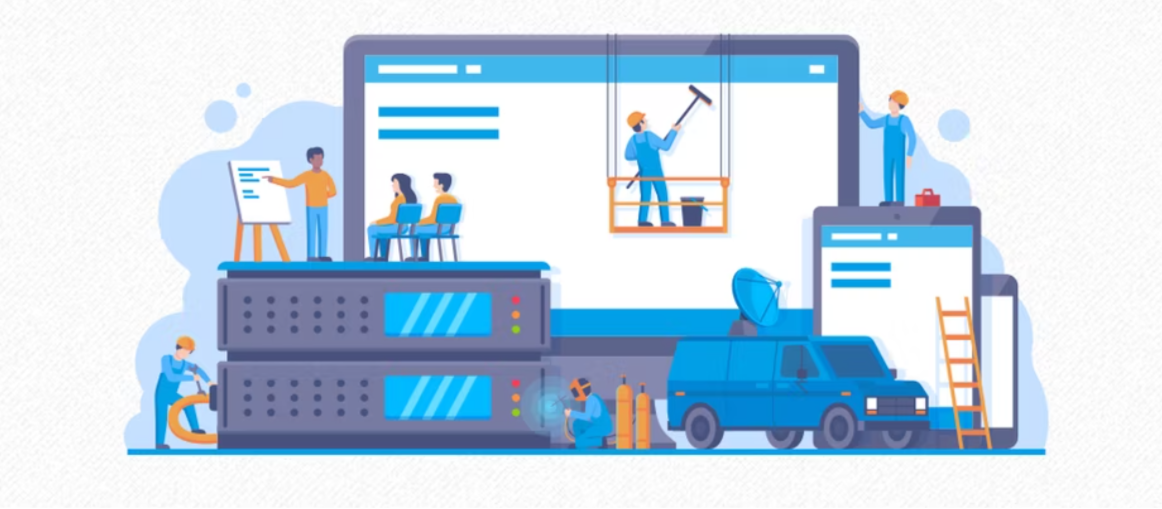 A brand only has a few seconds, if that, to communicate and make the sale.
If a brand cannot explain its message and what it stands for with a single statement or with a single glance at its emblem, it has failed completely.
Here are some tips to build a brand story:
Be Authentic
Consumers are savvy and can see a fake from a mile away. That is why it is critical to build a brand story that accurately portrays you, your brand, and your products.
Potential buyers can scan through badly designed advertising or sales text in seconds, and it isn't going to help your firm generate sales.
Sales Are Important for an eCommerce, No Sale Will Lead You to No Revenue…
So, here are some Ready-To-Use Sales Ideas…
A lack of authenticity in branding frequently stems from not knowing why you're in business, not being able to express it, or not fully understanding the customer. That is why setting the basis is critical.
Be Consistent
When there is inconsistency in a message or story, it gets diluted and less powerful. To appeal to your target audience, the brand story must be presented consistently across all media.
However, you must also use those mediums to live your brand story. You must demonstrate that your backstory is significant and that you are actively driving that story. Consumers want to see that you're living up to the initial idea on social media.
Not only this, but you should also be very mindful while developing new products. Avoid developing many goods with widely disparate branding strategies.
Business Strategy Is a Brand Strategy!
With this same concept, we are here with some more resources that will help you grow your business with different eCommerce branding strategies… To know more about strategies…
Leverage Emotion
People are said to remember how you made them feel rather than what you said. This remark, like most clichés, has some truth to it. Emotion has been shown to improve memory, making it simpler to recall tales or situations that made us feel a specific way.
Customers may not recall every element of your brand's origin story, such as when you originally had the concept or where your first store was situated. They will, however, recall how they felt when they heard your story. As a result, explain your brand's story in a way that elicits an emotional response. Make individuals feel inspired, emboldened, or even furious and motivated to act.
Negative emotions are more closely connected to recall than good emotions, according to a study published by the International Society for Research on Emotion.
What does this signify for the story of your brand? Don't be hesitant to include both the good and the bad. Share your failed attempts and the feedback you received. These traumatic recollections will stay with customers.
Document Your Brand Story
Documenting your brand story for your own reference as well as that of your staff and consumers can help you convey it more effectively.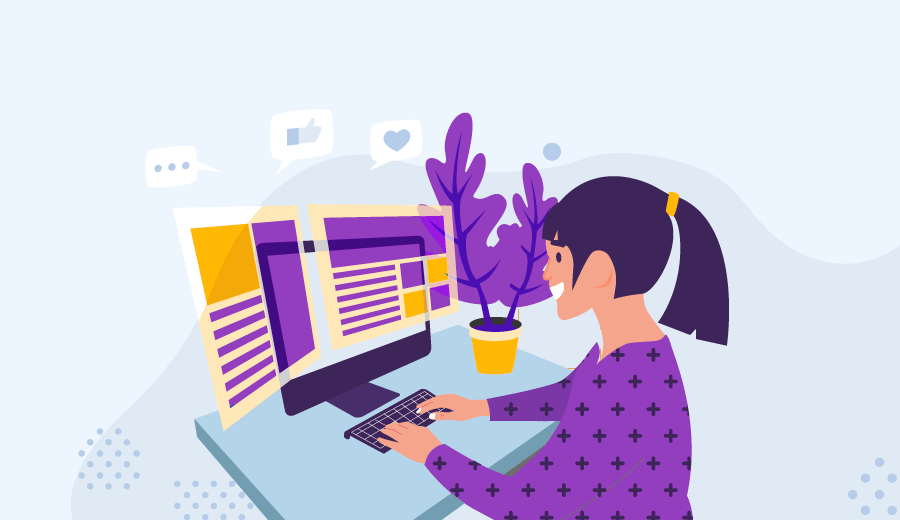 Creating brand standards and recording your brand story puts your staff on the same page and eliminates the possibility of the story being misunderstood or mistold. Documented rules serve as a reference to which every part of your business should align since every component is vital to communicating your story, down to the typeface of your storefront sign.
As a business owner, sharing your story may come naturally, but as you grow, your team must be trained to understand your brand as well.
Make sure they understand your company's objective and vision.
Your brand guidelines' components may vary, but here's a broad idea of things to include:
Your brand's beginning, middle, and end
Guidelines for Logos, Typography, and Visual Style
Tone and voice of the brand
Slogan
Vision and mission
Brand attributes
Documenting your brand's story is also beneficial if you're outsourcing, particularly in design and marketing. Once you've established your tale, be creative with typeface and color to speak on your behalf.
Encourage Others to Relate Your Story
While you may have lived your experience, you are not the only one who can tell it. Employees and consumers are tremendous brand advocates and may thus be excellent storytellers.
Teach new employees how to create a brand story so that they can communicate it with consumers. You may also utilize your story to find new employees. In interviews, inquire about how it connects with candidates. Are there common values and interests? When you identify people that relate to your story, you're building a team of good storytellers who will fit in well with the corporate culture.
Customers are your most ardent supporters. Encourage them to build a brand story, which describes their interaction with your firm and its goods. Capture their stories via social media, internet reviews, and other types of testimonials. Use user-generated content to build engaging, authentic marketing campaigns.
Consider Your Story Medium
Creating a successful brand story entails more than simply creating a story. The medium you'll employ to convey your story is just as crucial as how you deliver your message.
Consider thinking beyond the box. Of course, you'll tell your brand's story through text and even video on your website, but how will you tell it in your shop? Consider contracting an artist to paint a mural that explains your Genesis story, or looping a movie that takes clients on a tour through your journey.
Don't forget to add your brand story to the labels and packaging of your items. Take a cue from shoe designer Sam Edelman. Each shoebox includes a brochure that discusses the brand's history and aims.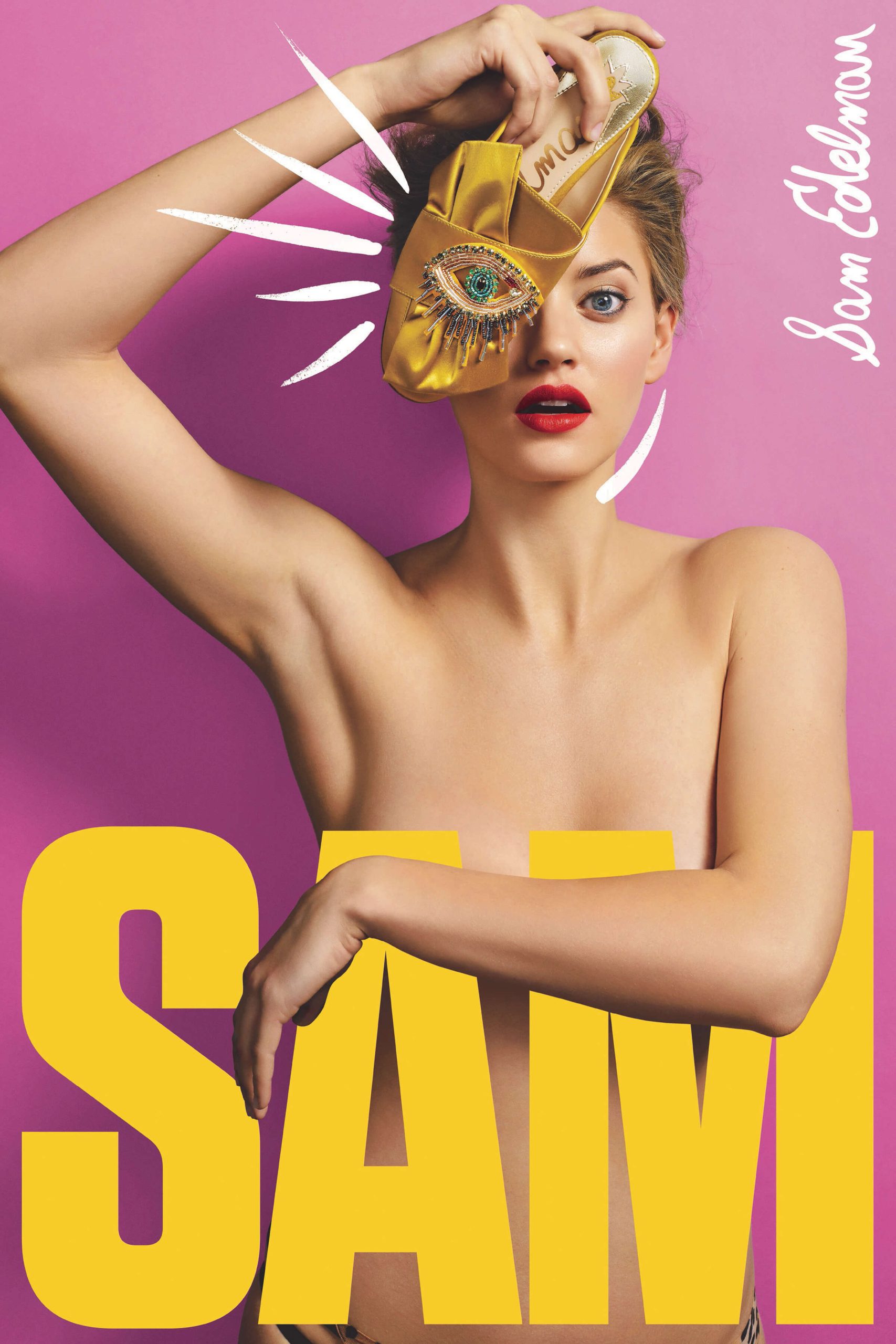 As a consequence, build a brand story that sticks with you and is too lovely to waste.
Here's a list of possible storytelling genres to consider:
Website for a brand
Traditional store
Labels for products
Packaging for retail and shipping
Social networking sites
Catalog Videos by email and print newsletter
Press coverage includes print media, television coverage, and podcast segments.
Steps to Build a Brand Story
Now that you understand how to build a brand story, here are some steps to keep in mind while creating a brand narrative for your business. Determine Your why, understand your product and target, highlight human tales, and keep your message brief.
Step-1: Determine Your Why
Always begin your brand story by explaining why you do what you do. Here are some questions to consider while determining Your why:
Why are we here?
How do we make a difference in the world?
What exactly is our mission?
What do we value?
What motivated me to start my own business?
Consider the backstory of why your brand exists in the first place. Take a step back and seek [your brand's] mission beyond products.
Here I suggest you recall your enthusiasm for entering your sector as one of the first stages in writing a brand story. Your tale does not have to be revolutionary. Often, the most interesting brand stories begin with someone being unable to find something and setting out to create it themselves.
Understanding the why, on the other hand, might be tough, especially if you established your firm just to profit. People do not buy in order for you to profit. They're looking for anything to help them solve an issue, either personally or professionally, or to enrich their lives in some manner. It's your responsibility as a retailer to figure out how to achieve this for them while also making them feel good about themselves and their decision.
Still confused? Let me explain to you an example of a t-shirt seller. A t-shirt retailer's brand story that aims to cash in on an internet trend may be dull, but you can inject a new brand story.
Per my point of view, I will build a brand story for the t-shirt retailer:
"I wanted to do more than simply contribute food to my local stray dogs and cats shelter. When I saw that videos of dogs and cats doing funny or charming things were the most popular on YouTube, I wanted to investigate whether t-shirts with the same hilarious poses and sayings would be popular as well. To begin, I released five t-shirt designs and informed them that 20% of the revenues would go straight to the care of stray dogs and cats. People were quite responsive. Now, at the end of each month, I provide a count of how much money has been contributed on the website, and I post several images of the cat and dogs on social media."
The main purpose of sharing my brand story with you all is to tell that this kind of story will make consumers rally around your brand. "When others see your enthusiasm, they want to be a part of it."
Step-2: Understand Your Product
To comprehend your brand story, you must first grasp where and how your product fits inside it. Telling a brand story that is unrelated to your product may result in an engaged fan following but little sales.
One of the most common faults businesses make when telling their story is a lack of self-awareness of the product. "You don't sell a Mercedes like you sell a Kia." They are both automobiles, but they differ in terms of quality, performance, experience expectations, and pricing.
Ask yourself the following questions to see how your product fits within your brand story:
What are the specifications and pricing for my product?
Is my product supposed to address a problem or make a consumer feel a specific way?
What distinguishes my product from rivals' products?
Here comes, another example:
If you began your pasta sauce company in your mother's kitchen, using your grandmother's recipe and fresh vegetables from the garden, there's a good chance your sauce is natural, if not organic. The gap between the background and the contemporary reality will be a concern for customers if today's version is mass-produced and full of additives and chemicals.
There is still a possibility for recompense for shops that made the aforesaid error. As an example, consider Chipotle's Back to the Beginning commercial. Despite the fact that they did not make the mistake of employing mass-produced food products, they nonetheless respond to the issue and take a firm stand in order for consumers to rally behind them.
Step-3: Understand Your Audience
While creating your brand story, you must first understand who you are speaking to. The third thing to remember when starting your company story is to get to know your target audience.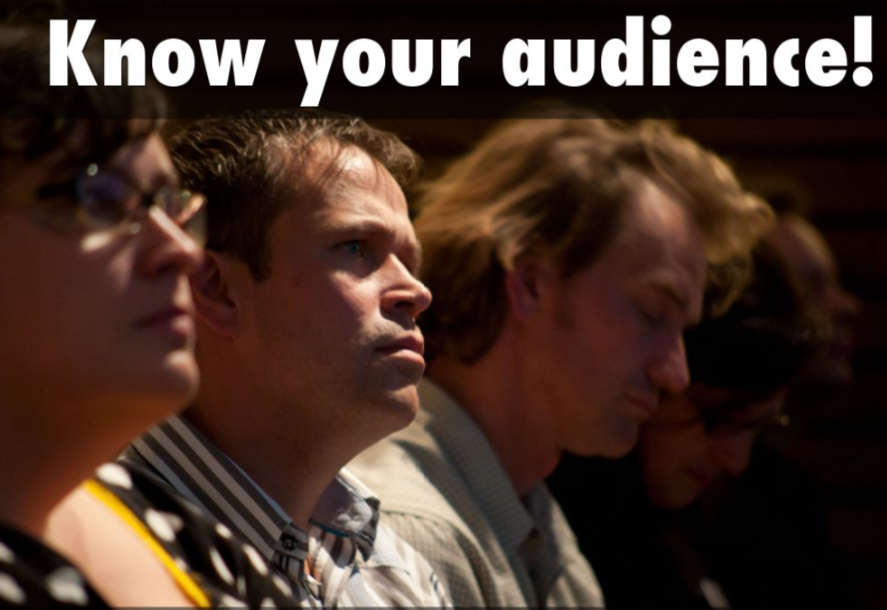 Knowing their interests and pain issues might help you figure out how your brand story fits into their life.
All questions arrive when you have to recognize your audience!
– What is at stake if a customer does not purchase my product?
– Who is my current client?
– Who is my ideal client?
Narrowing down your target consumer might be a daunting task, but it's critical for crafting a brand story that will connect. Instead of speaking directly to their target audience, many businesses try to appeal to all shoppers.
"When merchants seek 'all,' they get 'few,' since very few things are everything to everyone,"
It's OK to cater to a broad population, but going too far might turn off some buyers. Always keep your product in mind, as well as who is a realistic, interested buyer.
"Don't strive to be everything to everyone," with the awareness that defining the perfect consumer might be especially difficult for smaller companies without huge customer bases. If this is you, start by compiling a list of the principles you stand for and considering the sorts of clients those values and ideals could appeal to.
Understanding and relating to your ideal audience isn't enough. To build significant relationships that lead to sales, you must demonstrate your enthusiasm and embody your brand's story.
Step-4: Keep It Concise and Clear
You almost certainly know someone who is terrible at telling tales. Instead of getting to the subject, they tell you stuff that takes your attention away from it, such as what time their alarm went off that day or how many eggs they had for breakfast.
Sometimes the tales we are most familiar with are the most difficult to relate to. Why? Because we might become engrossed in minutiae that we believe are vital, but which may fact weaken our main message.
You must simplify and polish your brand story after writing the initial draft. Consider yourself a sculptor who begins with a shapeless block of marble. The more you take away, the more distinct — and unforgettable — the end result.
Sharing your brand's story with someone who hasn't heard it before might be beneficial. They can point out sections that are unclear because you offered too much or too little information.
Step-5: Highlight Human Stories
People connect with other people, not with items or businesses. Instead of focusing on things, highlight human tales to create a fascinating origin story that fosters brand loyalty.
The hero's journey is a common storytelling framework based on mythology that stresses the obstacles that the protagonist must overcome before reaching their objective. While building your brand story, use the hero's journey as a framework.
Examples of Good Brand Story
Enough with the theory; let's get to the finest brand narrative examples. Because you don't have all day, I'm going to focus on videos (probably the best means of brand storytelling) and discuss how they fit into a company's larger story. I'll choose some iconic advertisements. Let's have a look:
Example 1- Mercedes Benz, Snow Date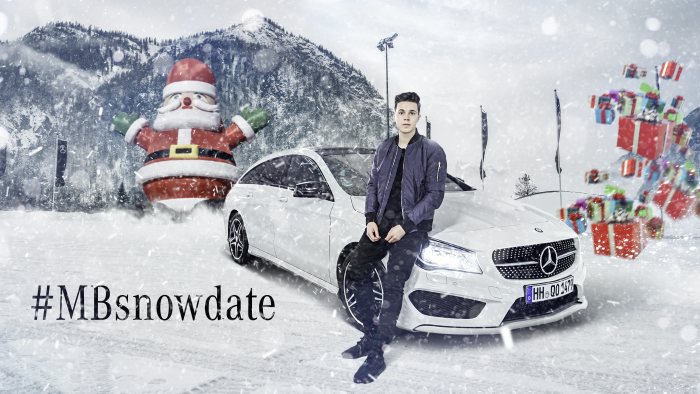 Brand Story: Mercedes-Benz is a company that has been around for almost a century. We recognize it from Janis Joplin's song "Oh Lord, won't you buy me a Mercedes Benz," and its insignia, the three-pointed star, signifies the employment of Daimler engines on land, sea, and air. Mercedes Benz is synonymous with "the finest or nothing." The brand is associated with perfectionism and exclusivity.
Merkley + Partners' 2016 campaign, Snow Date, emphasizes the dependability of the 4-MATIC 4-wheel drive. The boy's father had no issue transporting him to the movies in his Mercedes Benz. When he arrives, we briefly worry if his date would be on time, until we notice the headlights of another Mercedes Benz.
Their Secret: Emotional impact
Why it works: This is a great advertisement that always makes me cry. (Really, why am I crying? It's about a vehicle!). The story's primary concept is that a boy has to travel to his date safely in the snow. We have an interesting character (the youngster) who must overcome a horrible impediment (the snow) in order to achieve a desirable objective (the girl).
Example 2- Warby Parker, How Warby Parker Glasses Are Made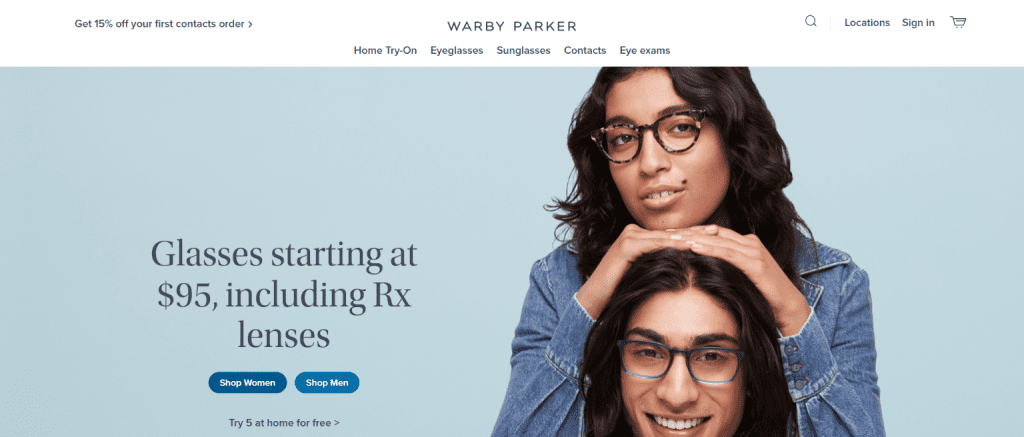 Brand Story: Warby Parker is a newborn compared to many other businesses. Buying glasses online is not the same as buying them in-store, where you can simply try on several pairs. Warby Parker wants to avoid traditional shopping channels and make their experience enjoyable. What was their first job? To make people care, they needed to start with outstanding storytelling.
They keep their brand's story simple. You'll find straightforward content and eye-catching images on their website and social platforms, and this 2018 commercial, describing how glasses are created, is no exception.
Their Secret: Telling the right story at the right time.
Why it works: Here's a corporation telling its story by detailing how they create its goods and highlighting its staff and how they operate. It demonstrates that they value quality. It's the ideal story to tell in order to introduce the brand to a larger audience. They don't strive to include everything, but you may learn a lot about them in a short period of time.
This spot doesn't feel enjoyable, but that's good because they've already informed us that fun is essential to them in the first ten seconds. We rapidly grasp the brand's meaning and purpose, and the viewer can envisage having a pair of high-quality spectacles owing to the low price point. I'm not sure about you, but this makes me want to get a pair of glasses.
But don't worry fun fans. There are TWO advertisements! The second advertisement, Isn't It Mesmerizing? attempts to incorporate the joy and weirdness seen in Warby Parker's yearly reports It's a delightful sequel that demonstrates a respect for the artistry that goes into manufacturing the glasses as well as the camera work. Yes, I do want a pair of glasses now.
Example 3 – Apple,1984
Brand Story: "It's better to be a pirate than join the military," Steve Jobs famously stated, and that ethos pervaded many of Apple's major product releases. This legendary commercial, produced by TBWAChiatDay and directed by Ridley Scott, placed Apple on the map during the Super Bowl. The ad, based on George Orwell's dystopian novel, cost $650,000 to produce and included a British discus thrower as the lady who prevents throngs of men from blindly obeying a dictator's instructions on the screen. However, it almost did not air. In fact, test groups concluded that it was one of the least effective ads ever created.
Their Secret: Taking Risks.
Why it Works: A corporation must tell a distinct story at different phases of its life, and this advertisement delivers a striking message in the midst of a difficult political situation. It manages to make a statement on both American politics and its competitor, IBM. It doesn't simply state "we're different," but "we're revolutionary."
Steve Jobs and Steve Wozniak were so taken by 1984 that they decided to disregard the test groups and air it anyhow. Their gamble came off, and it's become one of the most memorable Super Bowl commercials. We didn't have the phrase "Think Different" until 1997, but this advertisement firmly roots that mindset in the audience's head.
Example 4- Nike, Angry Chicken

Brand Story: Nike was an upstart at the time, competing with established companies like Adidas, and it had a little advantage. "Just do it" is a well-known call to action that appeals to the individual, and Nike has stood by it for more than 30 years. It's a fantastic addition to the instantly known swoosh logo. So how does the Wieden + Kennedy commercial that launched the Presto sneaker in 2002 adhere to it?
Angry Chicken, narrated by a very calm Frenchman and translated into English, doesn't make much sense. It is based on a story in which a guy has enraged a chicken, and the fowl is following him. What happens if the chicken captures him? We're not sure, but it's almost certainly something horrible. He can't outwit the chicken at first, but he eventually does.
Their Secret: Breaking the Format
Why it Works: Is the dude being athletic? Yes, he's performing parkour; he's simply up against a really intelligent chicken. He ultimately outwits the chicken when his Presto shoe assists him in scaling a wall.
Is he "just doing it"? Yes, I suppose he is. What makes it memorable? Because it deviates from the genre's format. In other words, it's unlike any other advertisement for a sporting firm.
Example 5- Marks & Spencer, This is Not Just Food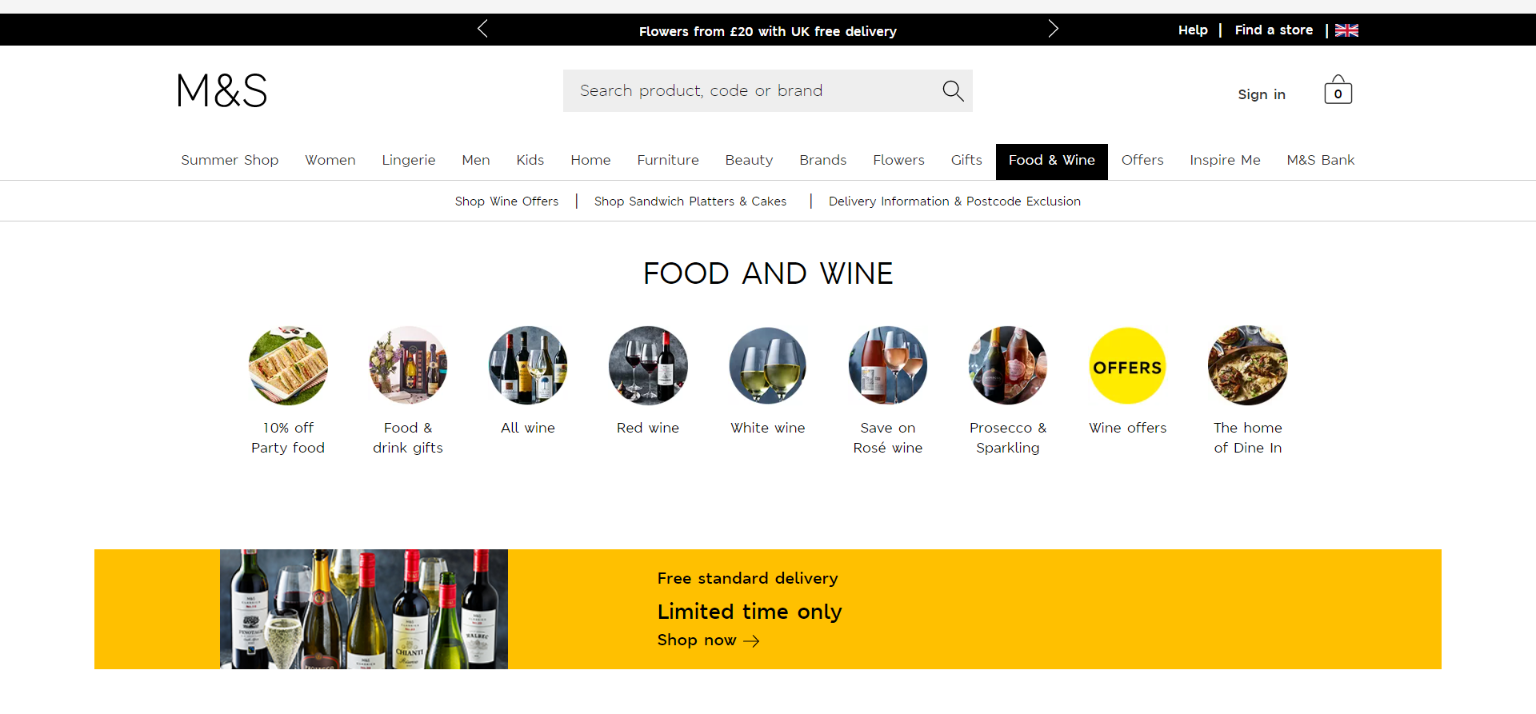 Brand Story: Oh, how I adore (and long for) Marks & Sparks. It's a brand I grew up with and am quite fond of. Every time I go home, I spend an hour or more strolling around the Bluewater store. Not because it is an innovative brand, but because it sells high-quality, long-lasting high-street apparel. To put it another way, fantastic bras, and delicious sandwiches. Since its inception in 1881, the distinctively British brand has had its ups and downs, but it has remained faithful to its brand stance of premium quality for customers.
"This is not just food, this is Marks & Spencer food," was a 2004 M&S campaign that emphasized the high quality of M&S goods.
Their Secret: Focusing on Quality
Why it Works: Why have I picked this as a title if it isn't a story? Because it contributes to the overall picture. With a sensual voice-over by actress Dervla Kirwan, some sexy food photography (lights down low, those parsnips! ), and some sexual food photography (lights down low, those parsnips! That pudding! ), and Fleetwood Mac as background music, the adverts convey the message that the food sold by M&S is of the finest quality. The public dubbed it "food porn," and the reason these commercials appeal is that they are simple to remember and replicate. This commercial has become so iconic that M&S has reintroduced it after 12 years, with the most recent advertising bringing a little fun and humor into the campaign.
How Good Brand Story Help You Grow Your Business
Building a brand story allows you to connect with customers, develop loyalty and trust, and differentiate your company from the competition, all of which may lead to increased revenue.
Build Trust and Loyalty
Even without a large marketing budget, great brand stories enable smaller merchants to attract new consumers and keep them coming back for more.
When done well, it forms a mystical link and fosters a relationship [beyond] products. If the brand story is effective, not only revenues grow, but the firm will also be able to scale more quickly and with a culture that promotes the brand experience.
Customer Satisfaction Is Worthless, Customer Loyalty Is Priceless…
So, on behalf of term Loyalty, we are offering you Rewards!
Differentiating Your Brand
Branding will persuade a consumer to buy from you or your competitor. The talent is in creating and implementing the most successful brand differentiation approach that accurately expresses your brand's personality, values, promise, way of doing things, and important traits.
Connecting With Customers
It is a necessary component of modern marketing. Consumers used to be just concerned about pricing and functionality.
Consumers nowadays search beyond price tags and fantastic bargains.
Customers want to connect with a backstory and ethos that resonates with their sense of self. A store must determine its target demographic and ensure that they are generating and communicating an engaging brand narrative.
A brand narrative is a message that forges a strong emotional bond between your organization, consumers, and the general public.
A good, strong brand message will generate widespread consumer goodwill and attract new customers to a company, even customers who might not have experienced the brand experience otherwise.
Trust Is Earned When Actions Meet Words!
Keeping this same idea in mind, we came up with very interesting information… You Must Know!
Final Wrap-Up!
Building a brand story is an excellent technique to capture and hold your audience's attention. Stories have enormous power. But don't get too caught up in your tale.
Remember that a story serves as a framework for the life of a business. The tale should not be a trap, but rather a spark. Some businesses become so engrossed in their story that they overlook the importance of their current activity. While you should respect your brand's history, you should also live in the present.
The beauty of a brand story is that it lives on. Real tales never stop telling, traveling, and connecting with others. Continue to wow your consumers and provide them with the finest experience possible to keep your story alive.
Your story will provide the groundwork for trust, but only a customer's personal experience can solidify that trust into something lasting.