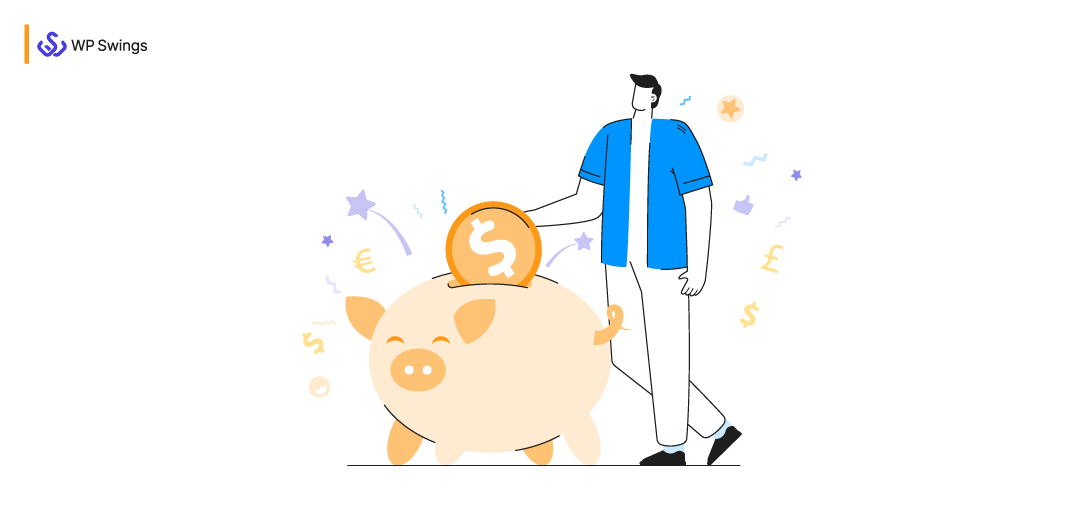 Marketers plan Strategies and Methods for eCommerce Loyalty Program Campaigns to Boost Sales and Maintain a Better Relationship with the Target Audience and Customers.
All marketer aims for at least a single long-term strategy to achieve their regular goals and targets, and they also stand by this one quote,
 "Repeat business or behavior can be bribed. Loyalty has to be earned."

– Janet Robinson
Points and Rewards is one such strategy that marketers have been following for a long time now. It is a concept that initiated the process of rewarding loyal customers for their loyalty toward the product. Points and Rewards promoted the idea of direct selling and referral marketing (indirect promotion strategy). Almost every industry has adopted the points-rewards combo in their marketing strategies, and eCommerce loyalty program has also resulted in being fruitful for them.
Need Help Setting up Your Own Personalized eCommerce Loyalty Program?
Get Points and Rewards for WooCommerce Now!
But, every industry uses it in its own way. Some of these ways are evergreen and can be employed for your online store too to delight your customers and ensure a happy shopping experience.
So, let's check out the top 8 methods that various industry leaders are using to implement the points-rewards system for their customers. Also, these are the best engagement tools for your customers, as they can earn, use & redeem points or rewards for their ultimate benefits. This is not it.
We will take all the readers on a journey, where we will openly discuss the eCommerce loyalty program, the types, the working, and also the parameters to measure it. Yes, you heard it! All of this is in a single blog post.
Let's dive right into it!
Things That You Will Learn In This Blog…
(Jump to the section that interests you the most!)
How Do These eCommerce Loyalty Programs Work?
Before we proceed with the methods to target the customers and win their loyalty in return. It is essential to understand how these programs work.
In simple layman's language, an eCommerce loyalty program is designed to reward customers for their repeat business. Customers typically sign up for the program and then earn points, rewards, or other benefits for making purchases.
These points can then be redeemed for discounts, free products or services, exclusive access to sales or events, or other rewards. Different types of loyalty programs include points-based, tier-based, cash-back, hybrid, punch card, referral, and gamified programs.
We will explain the types of loyalty programs that will give you a better understanding of this approach. Till then learn how to develop an effective eCommerce loyalty program.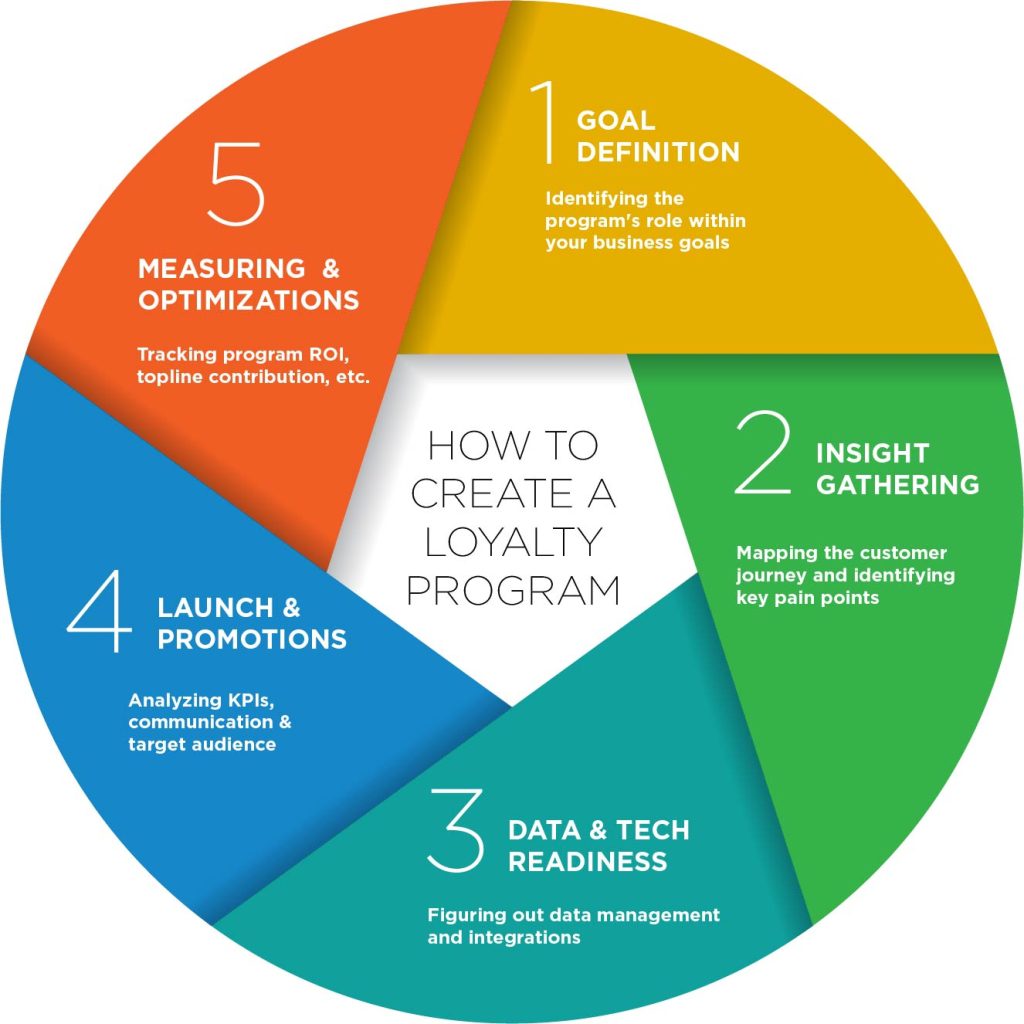 Some companies also use data and analytics to personalize offers and rewards for individual customers.
Top 8 Methods that Industries Use to Target Customers
Industries use various methods to target customers in order to reach and engage with their target market effectively. These methods include demographic targeting, behavioral targeting, geographic targeting, psychographic targeting, retargeting, personalization, influencer marketing, email marketing, search engine optimization (SEO), and social media advertising.
There are many eCommerce loyalty program campaigns present currently. And it can be overwhelming for the marketer to narrow it down to one. We have made a well-researched list of the methods that marketers can use to target customers.
1. Marketing – Direct Sellers Rewards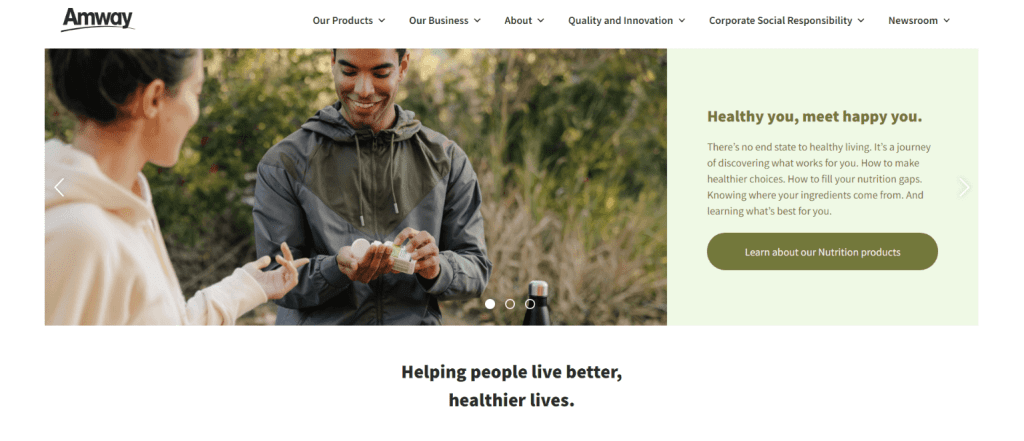 Points and Rewards sustained the working of the Direct Seller concept in the marketing industry. Direct selling is the process where customers are treated as independent sub-owners of the main business empire and are rewarded for their activities in favor of expanding the Net profit of the business group.
For example, AMWAY is the enterprise that treats every customer registered under the distributor category as a partner to the enterprise. AMWAY follows a   multi-level marketing strategy and awards its distributors some rewards based on their monthly point scores.
2. Customer Rewards-Per-Purchase
Marketers are involved in this strategy to make their customers feel a personal connection by rewarding them for every purchase. Often, the oldest customers are the lucky heads.
Rewards-Per-Purchase is awarded depending on the purchase amount. On the basis of the amount spent, the customer is provided a score point. On the basis of these score points and amount, instant rewards are awarded like free items, gift cards, or cashback offers.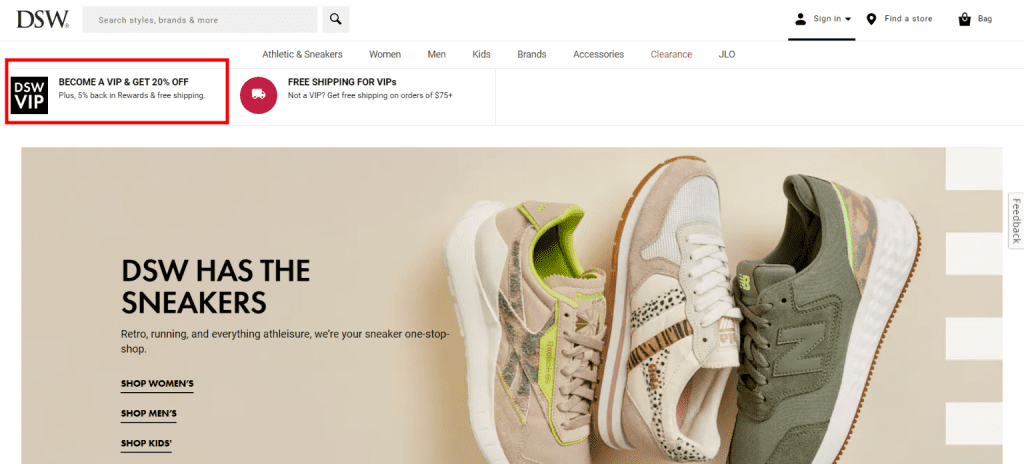 For Example, Designer Shoe Warehouse, an American footwear retailer has used an eCommerce loyalty program strategy for each purchase and has rewards that vary as per the customer's purchase amount.
3. Referral Rewards
"Bring the crowd and win the reward."
Yes! This strategy works on the same principle. Referral Rewards are awarded to those who refer your products or business to their friends and families. It is one of the highly-converting strategies as both the referer and the referee earn points and rewards.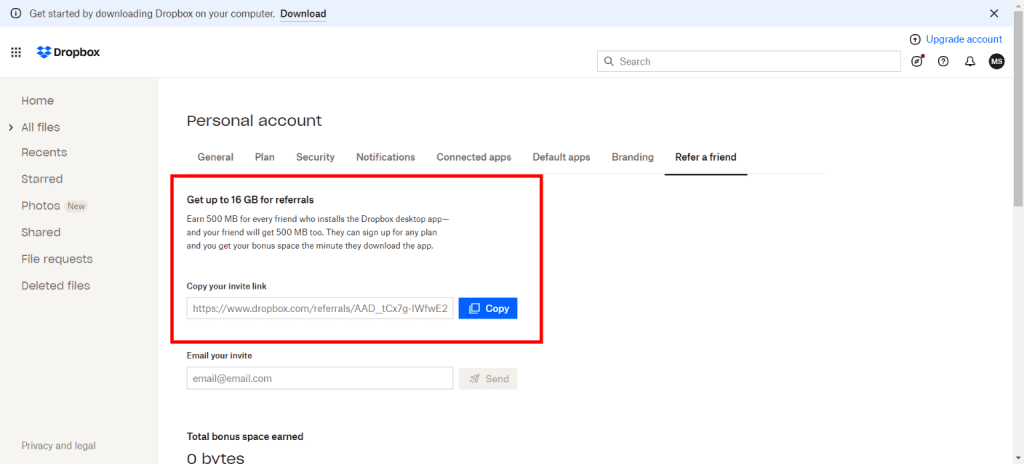 For example, Dropbox, the file hosting service giant offers free 500MB space for the party that refers and the party that gets referred. This has proven to be one of the smartest marketing strategies to date.
4. Giftings
Marketers have evaluated the importance of giftings for a while now. They know the opportunities available in providing gift cards or other gifting options to the customers.
Many websites have started offering gift cards or other gifting options against the total points earned by the customer. Some websites also provide the feature to transfer their customer's points to the mentioned account on demand.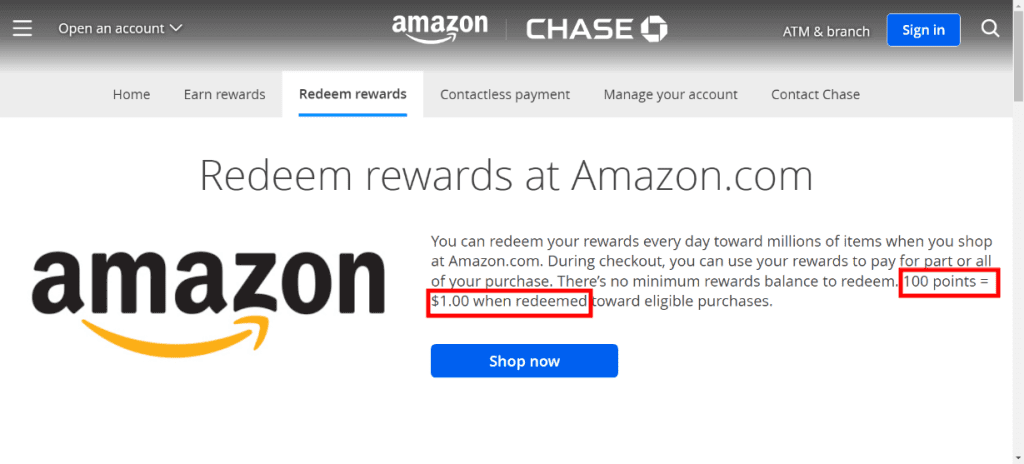 For example, Amazon, the biggest online store for all your needs provides you the variations to redeem rewards in the form of gift cards and other forms too.
5. Sign-ups and Login Rewards
Customers these days are smarter than you think. This makes marketing even more difficult. Until customers seek their own benefit, they will not be persuaded to have an account set up on your website. This is why we have the perfect eCommerce loyalty campaign solution for you!
Points and Rewards attract customers to sign-up and create an account against welcome points. Similarly, as a marketer, you can plan a strategy to award the customers who log in to your site frequently. Be sure to be strategic while rewarding points on sign-ups and logins.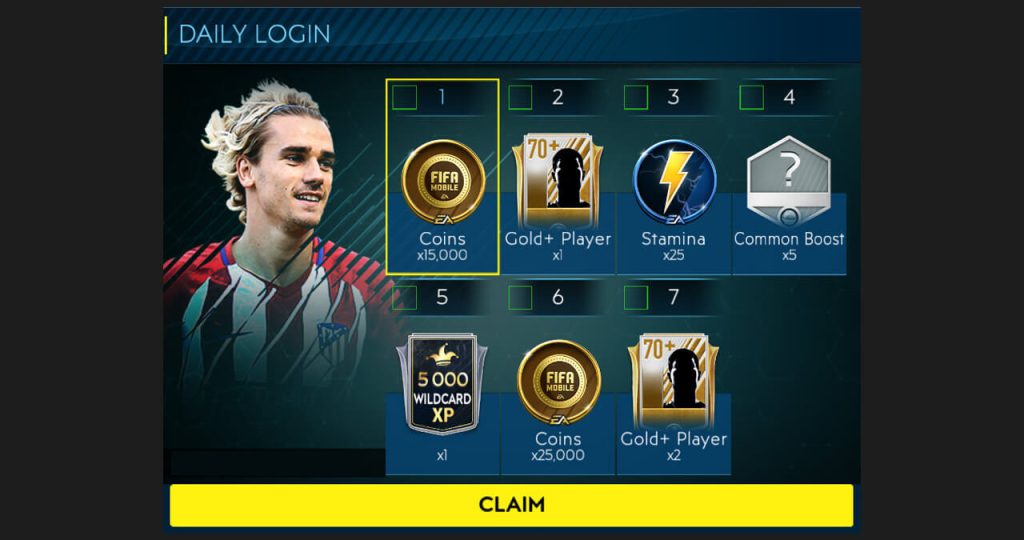 For example,  FIFA MOBILE, the trending game of the season offers reward points on your daily logins for in-app purchases.
6. Local and Online Shopping Rewards
Almost all clothing brands have started to maintain a list of their customers. Under this list, you can accredit each customer with a separate point score for every purchase they make. Similarly, while you shop online, the sites have started awarding points that are redeemable for future purchases.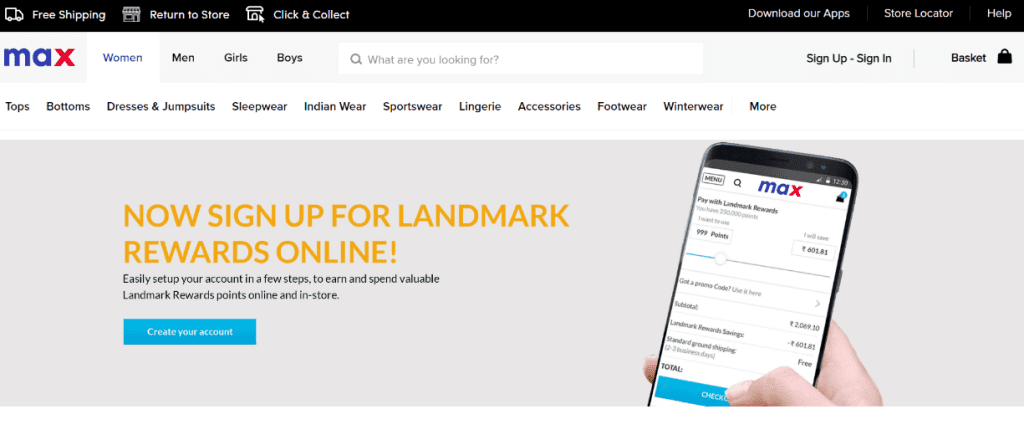 For example, Max Fashion, a worldwide store that offers an exotic yet reasonable collection for all your fashion needs is popular for its Landmark reward system. It offers its customers points for purchases which can be redeemed for savings later.
7. Travel & Stay Rewards
People today prefer online booking for their travel and stays. Many websites have come up with providing the best deals to the customers to make their trip satisfying and memorable, this can be another well-known example of running a successful eCommerce loyalty program.
But, this is not the only reason why customers are shifting to online booking. The reason behind this is the ease, no time wastage in booking lines, and the offers, points, rewards, and cashback.

For example, MakeMyTrip, a leading online travel booking site allows points on each booking made by the customer and for every next booking, the points are redeemed in the form of discounts and money back.
8. Dine-in or Home-Delivery Rewards
When all the industries are moving into the points and rewards program, then how can the food industry take a back seat?
Since they can't, the restaurants have also started offering reward points in form of gift cards and coupon certificates to their member diners. Also, the food delivery apps reward their customers with cashback points and free food rewards. You never know when you get an extra pack of fries as a reward for your burger!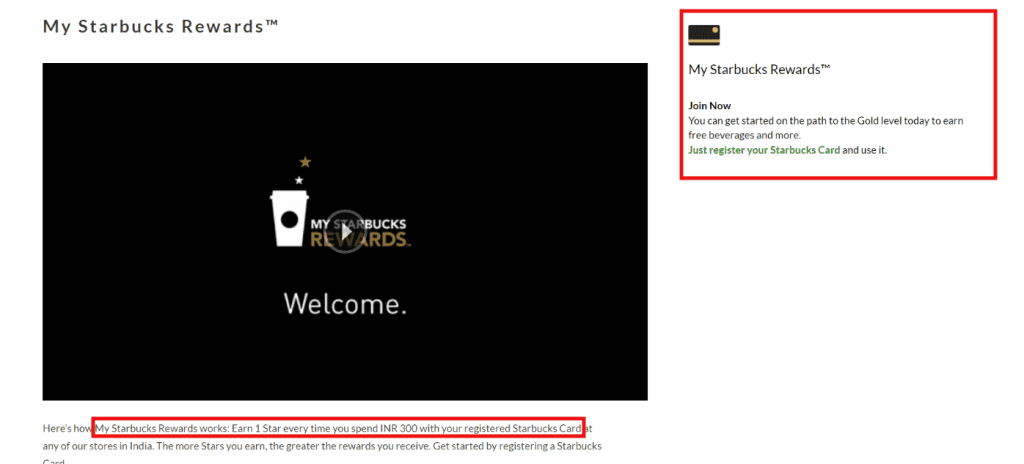 For example, Starbucks, a renowned coffee shop all over the world offers an eCommerce loyalty program app to its loyal customers to reward them with some extra sweet perks on their special days.
Facts about the Retention & eCommerce Loyalty Programs
Before proceeding further, it becomes essential to understand why we need to retain our customers, and why it is important to have a loyalty program. The facts about retention and eCommerce loyalty program will solve this. And we have a perfectly checked list of facts for the same.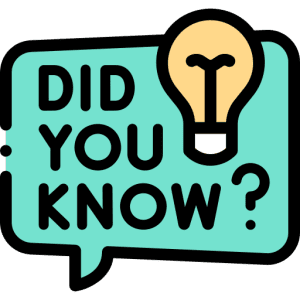 Retention and loyalty programs can increase customer lifetime value by encouraging repeat business.
According to a study by Bond Brand Loyalty, loyalty program members are 18% more likely to recommend a brand to friends and family.
A study by Accenture found that 59% of consumers said they would switch brands if offered a loyalty program by a competitor.
A study by Deloitte found that personalized rewards and offers are the most effective way to increase customer engagement in loyalty programs.
A study by Forrester Research found that the top drivers of loyalty program enrollment are exclusive offers, rewards for purchases, and personalized communications.
A study by the Loyalty Research Center found that loyalty programs with a clear and simple rewards structure are more successful than those with complex or confusing rules.
A study by McKinsey & Company found that companies with effective loyalty programs can see an increase in revenue of 5-95% depending on the industry.
A study by Colloquy found that the average annual spend of a loyalty program member is 12-18% more than a non-member.
A study by Bond Brand Loyalty found that companies who have effective loyalty programs see customer retention rate increase by 89%
A study by Invesp found that loyal customers are worth up to 10 times as much as their first purchase.
How Can WP Swings Help?
WP Swings team has developed a plugin, "Points and Rewards for WooCommerce Pro". This plugin is designed to keep in view the multiple features demanded by the customers. It is easy to install and use. Just download the plugin and install it. Thereafter, enable the configurations that you need and you are all set to go.
You will be surprised to know, our customers/clients were so happy with this plugin, that we had to get it listed on code canyon as well — WooCommerce Ultimate Points and Rewards. The readers can go through the infographic presented below to get a brief knowledge about the same.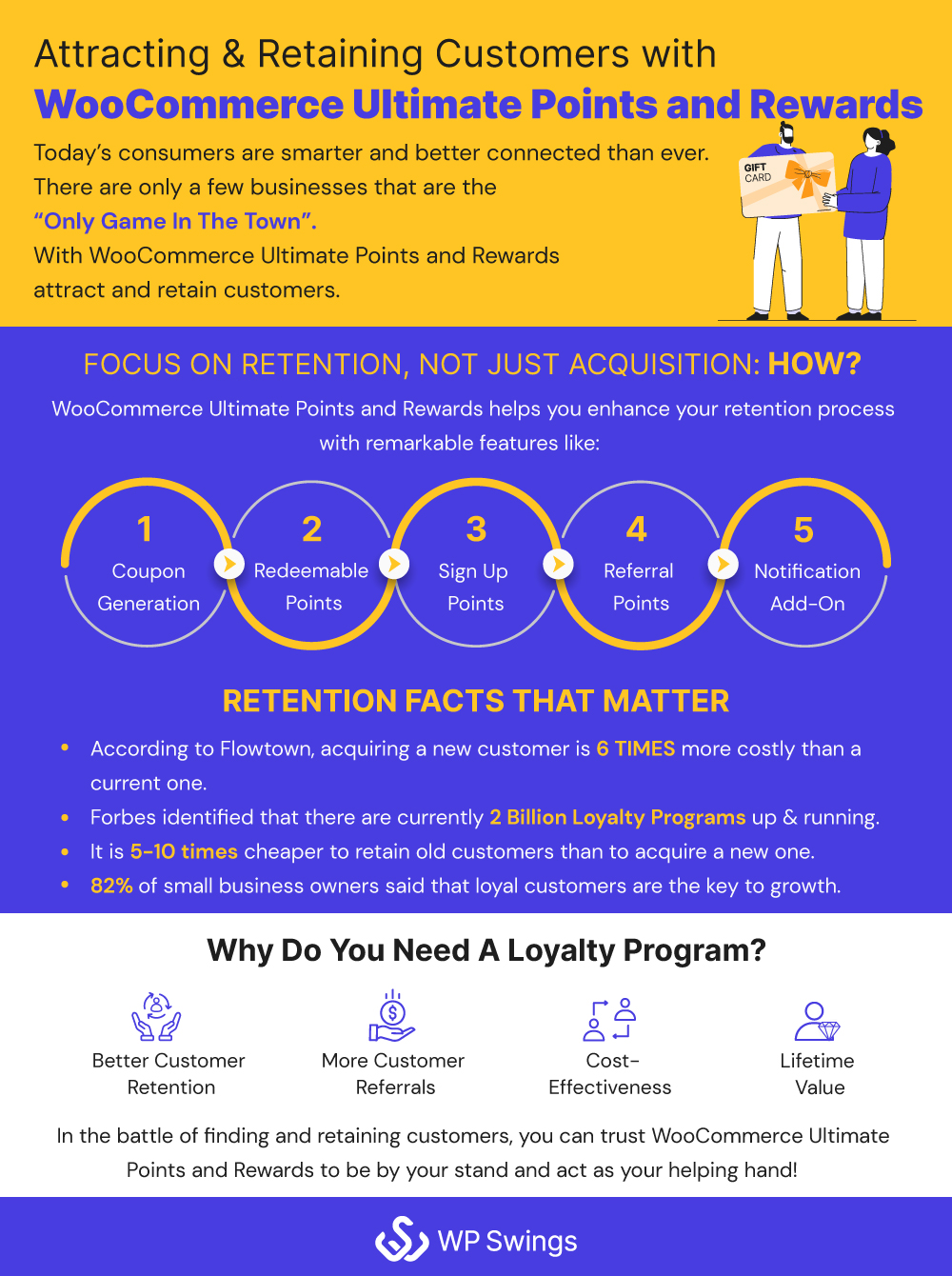 Features of Points and Rewards for WooCommerce are,
Rewards on Birthdays & Sign-Ups.
Smoothly accommodate Referral Link Sharing.
Spend more to earn more Redeemable Points.
Allow product purchases on the basis of customer's point scores.
Make your loyal customers your community members with a Membership Feature.
Point Conversion to Coupons for purchasing products.
Flexibility for the business owners and Transparency for the customers.
Deliver Instant Email Notifications for customers.
….and many more!
Also, to keep you notified, we brought to you the add-on to the plugin – "Points and Rewards for WooCommerce User Notification Add-on"
Want to Learn More About Points and Rewards?
How to Measure Customer Loyalty
There are several ways to measure customer loyalty, including
1. Net Promoter Score (NPS)

This measures customer loyalty by asking customers how likely they are to recommend a company's products or services to others.
2. Repeat-Purchase Rate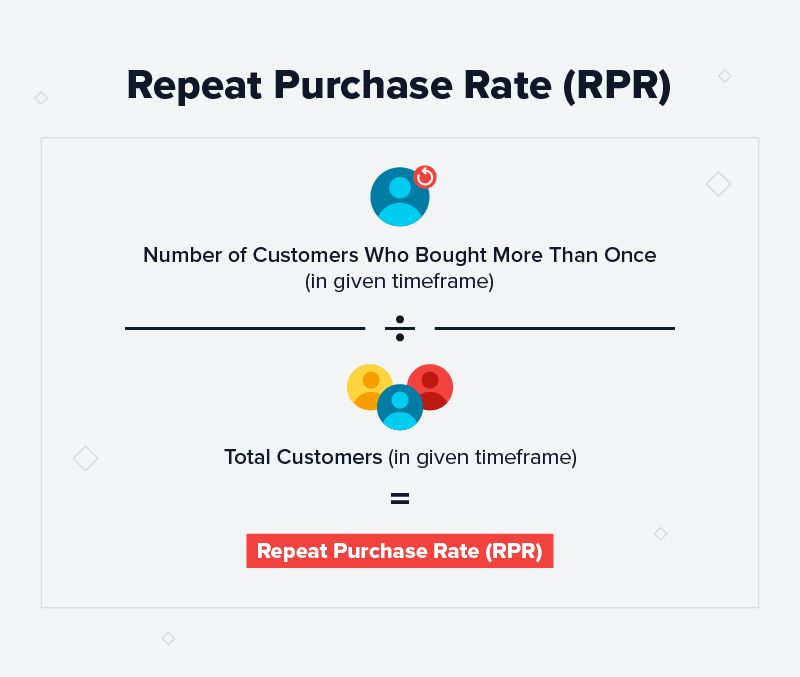 This measures the percentage of customers who make repeat purchases within a certain time period.
3. Customer Retention Rate

This measures the percentage of customers who continue to do business with a company over a certain period of time.
4. Customer Lifetime Value (CLV)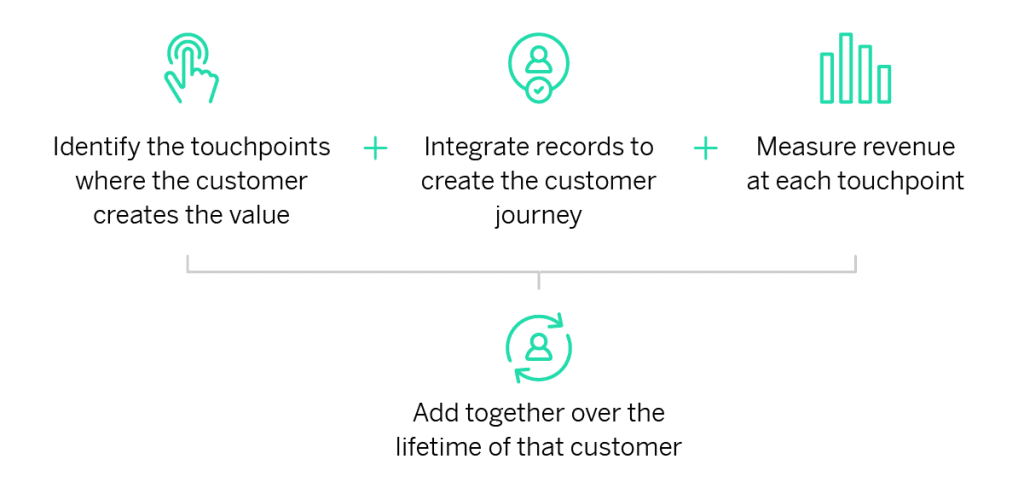 This measures the total revenue a company can expect to generate from a customer over their lifetime.
5. Customer Satisfaction (CSAT)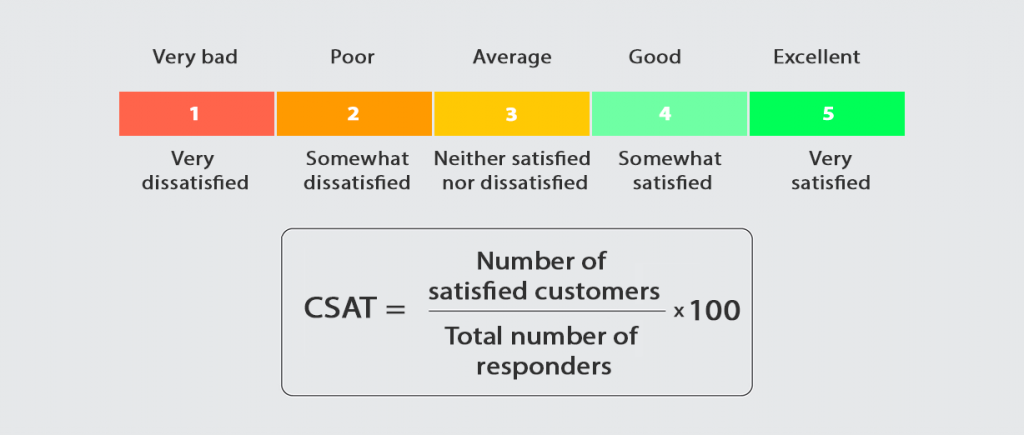 This measures how satisfied customers are with a company's products or services.
6. Brand Advocacy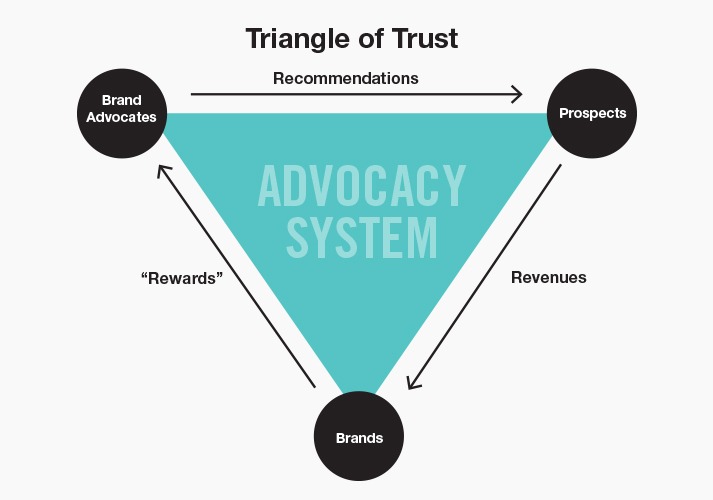 This measures the willingness of customers to recommend a brand to others, it can be measured by counting the number of shares on social media, or by asking customers directly.
7. Social Media Metrics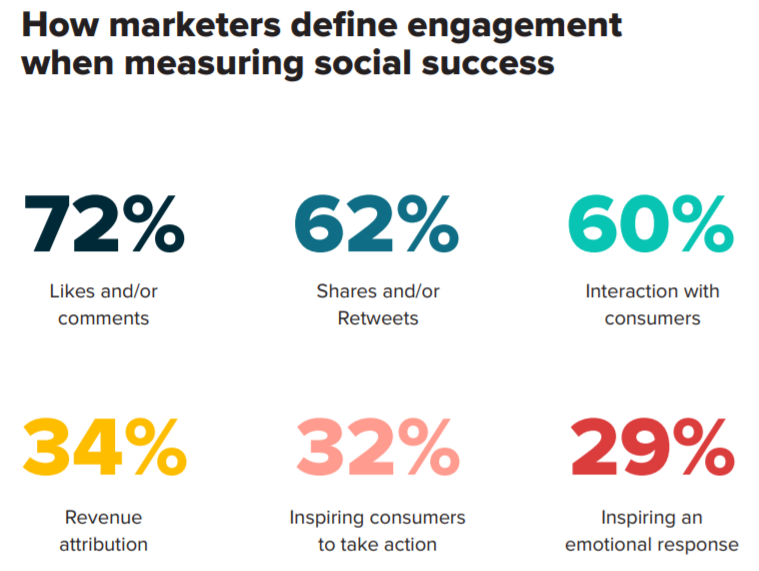 This measures the engagement of customers on social media platforms, such as likes, comments, shares, and followers.
8. Surveys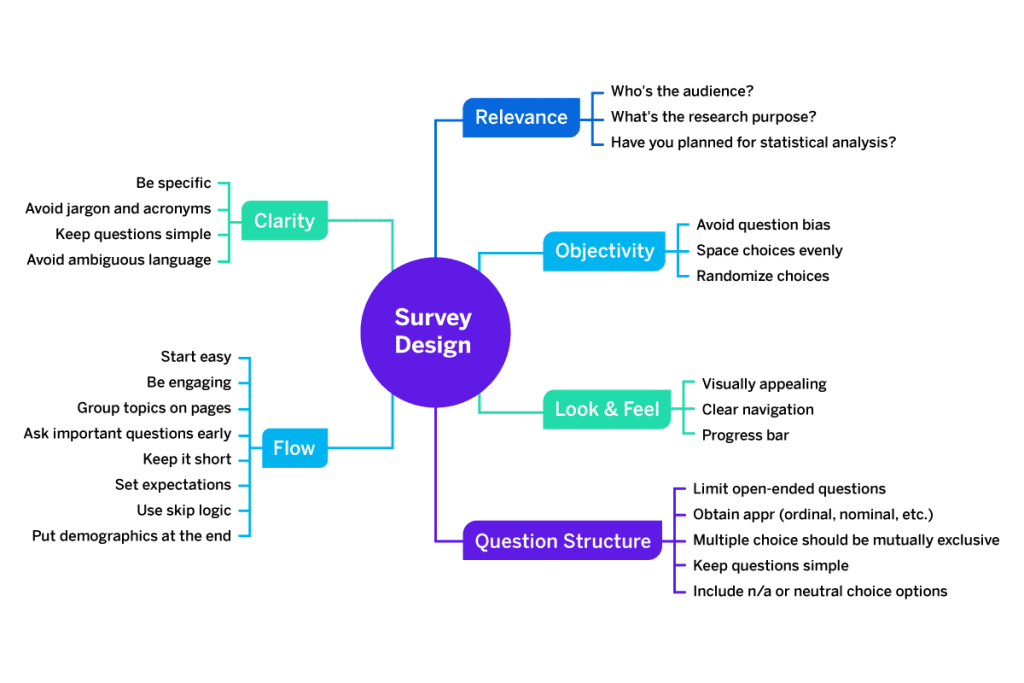 This measures customer loyalty by asking customers directly about their experience, satisfaction, and likelihood to recommend a company.
9. Customer Effort Score (CES)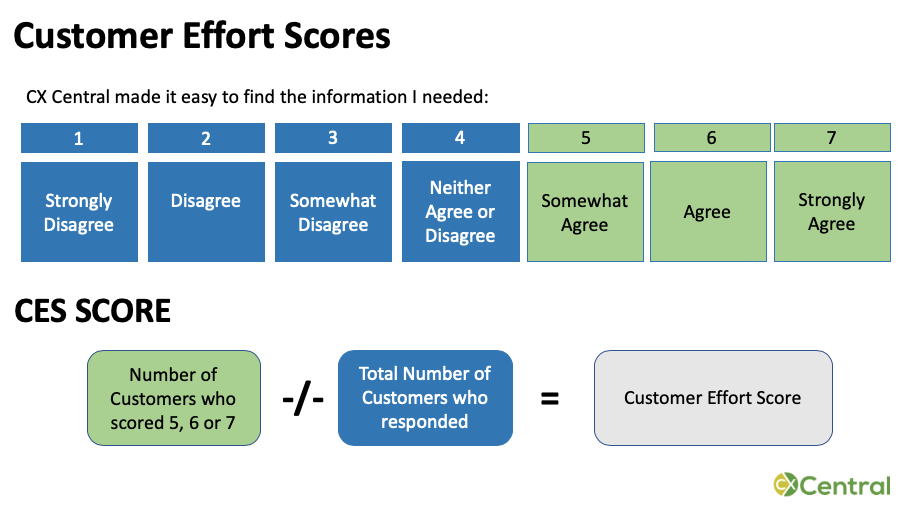 This measures the effort required for customers to complete a task or solve a problem with a company.
10. Share of Wallet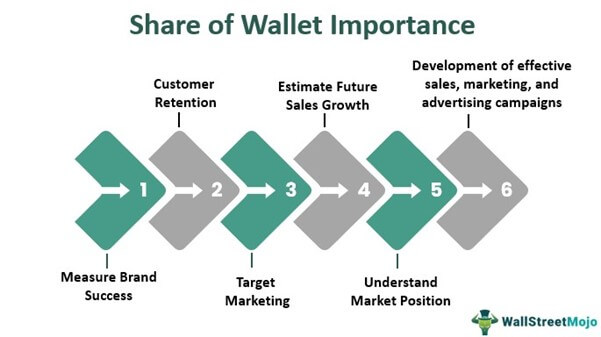 This measures the proportion of a customer's spending on a specific category of products or services that is going to a particular brand
Wrap Up!!!
Everybody loves gifts & surprises. Appreciate your customers and let them know that you value them above any other thing. According to economics, supply and demand are complementary to each other. So are you and your customer. Points and Rewards help you in maintaining this complementary relationship.
So, don't fall back and let your customers feel the fun and happiness of shopping. 🙂