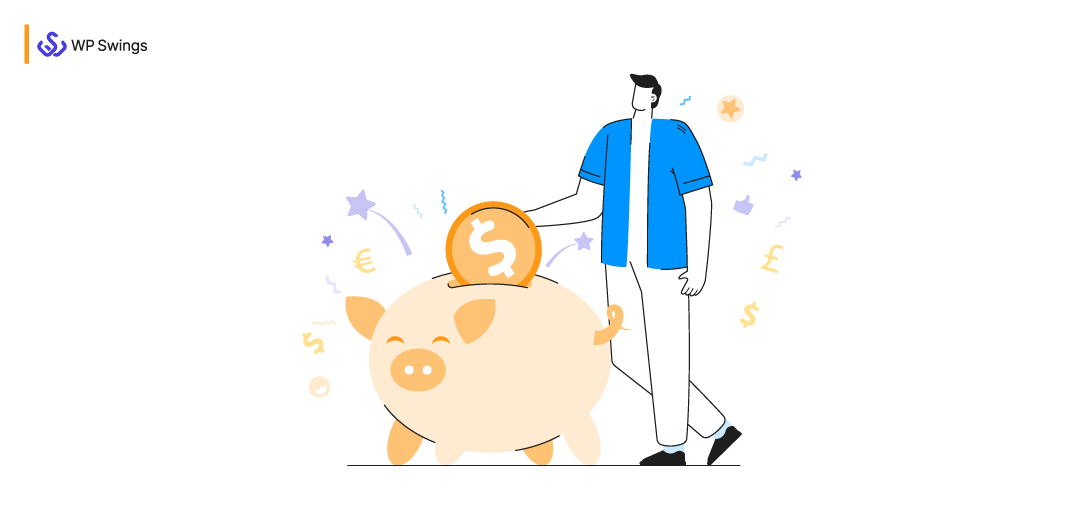 Marketers plan strategies and method campaigns like WooCommerce Ultimate Points and Rewards to boost sales and maintain a better relationship with the target audience and customers.
Every marketer aims for at least a single long-term strategy to achieve their regular goals and targets.
Points and Rewards is one such strategy that marketers have been following for a long time now. It is a concept that initiated the process of rewarding loyal customers for their loyalty towards the product. Points and Rewards promoted the concept of direct selling and referral marketing (indirect promotion strategy). Almost every industry has adopted the points-rewards combo in their marketing strategies.
But, every industry uses it in its own ways. Some of these ways are evergreen and can be employed for your online store too to delight your customers and ensure a happy shopping experience.
So, let's check out the top 8 methods that various industry leaders are using to implement the points-rewards system for their customers. Also, these are the best engagement tools for your customers, as they can earn, use & redeem points or rewards for their ultimate benefits.
Top 8 Methods that Industries Use to Target the Customers
Jump to your favorite tip using the index above.
1. Marketing – Direct Sellers Rewards
Points and Rewards sustained the working of the Direct Seller concept in the marketing industry. Direct selling is the process where customers are treated as independent sub-owners of the main business empire and are rewarded for their activities in favor of expanding the Net profit of the business group.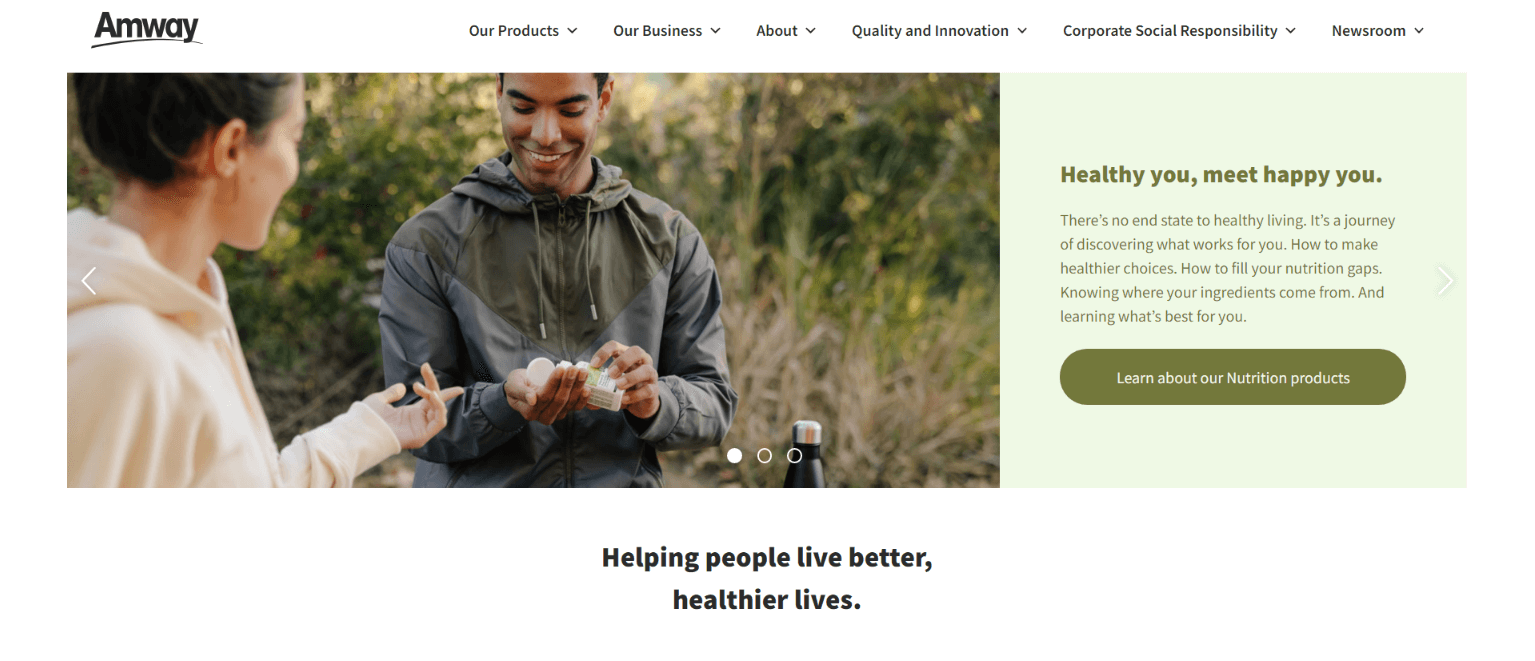 For example, AMWAY is the enterprise that treats every customer registered under the distributor category as a partner to the enterprise. AMWAY follows a multi-level marketing strategy and awards its distributors some rewards based on their monthly point scores.
2. Customer Rewards-per-Purchase
Marketers involved this strategy to make their customers feel a personal connection by rewarding them for every purchase, and they can earn points prizes. Often, the oldest customers are the lucky heads for reward redemption.
Rewards-per-Purchase is awarded depending on the purchase amount. On the basis of the amount spent, the customer is provided a score point. On the basis of these score points and amount, instant rewards are awarded like free items,gift cards, or cashback offers.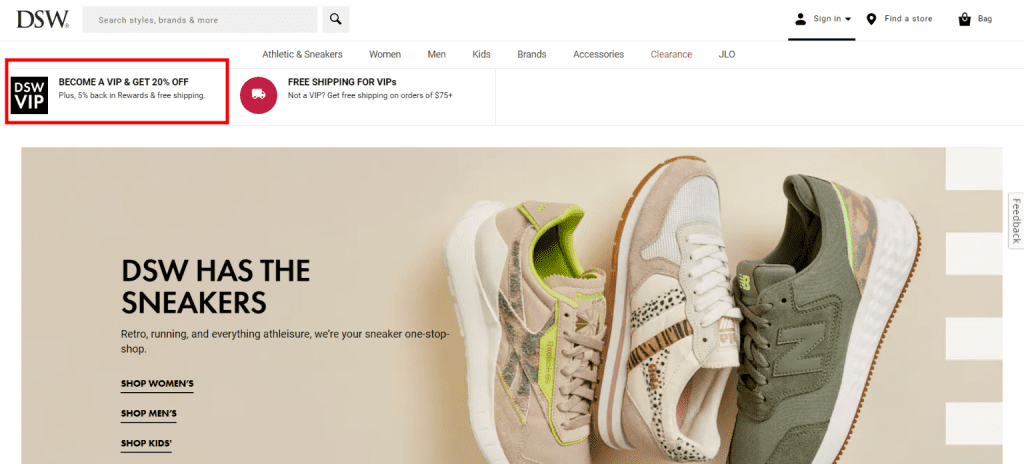 For Example, Designer Shoe Warehouse, an American footwear retailer has used the loyalty program strategy for each purchase and has rewards that vary as per the customer's purchase amount.
3. Referral Rewards
"Bring the crowd and win the reward."
Yes! This strategy works on the same principle. Referral Rewards are awarded to those who refer your products or business to their friends and families. It is one of the highly-converting strategies as both the referrer and the referee earn points and rewards.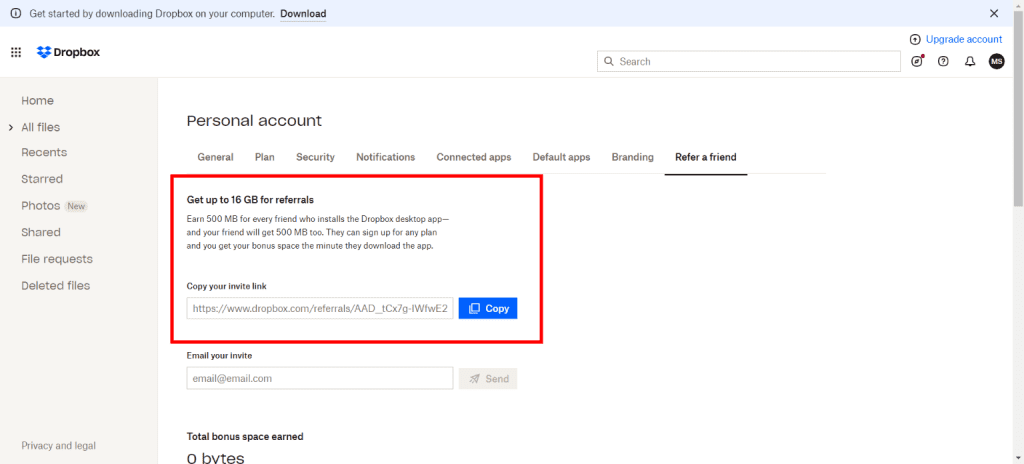 For example, Dropbox, the file hosting service giant offers free 500MB space for the party that refers and the party that gets referred. This has proven to be one of the smartest marketing strategies till date.
4. Gifting
Marketers have evaluated the importance of gifting for a while now. They know the opportunities available in providing gift cards or other gifting options to the customers, for them to earn points prizes.
Many websites have started offering gift cards or other gifting options against the total points earned by the customer. Some websites also provide the feature to transfer their customer's points to the mentioned account on demand.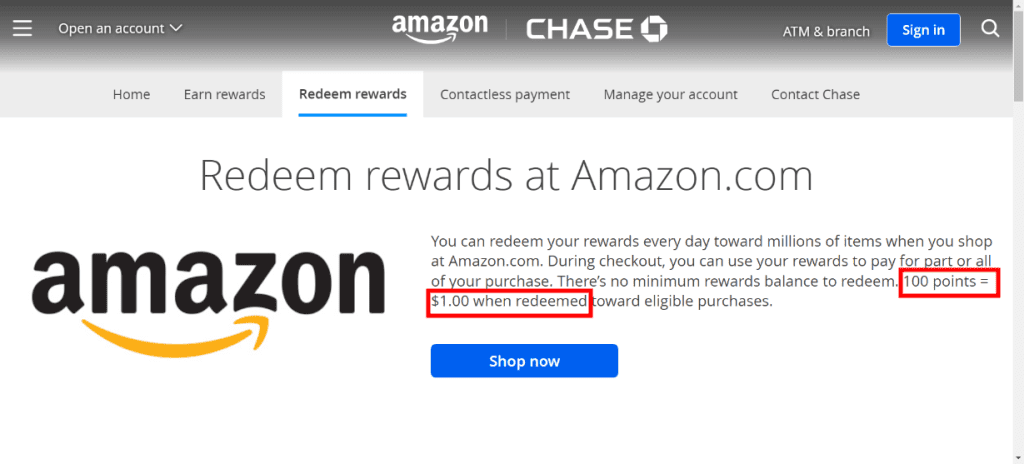 For example, Amazon, the biggest online store for all your needs provides you the variations to redeem rewards in the form of gift cards and other forms too.
5. Sign-Ups and Login Rewards
Customers these days are smarter than you think. This makes marketing even more difficult. Until customers seek their own benefit, they will not be persuaded to have an account set up at your website.
Points and Rewards attract customers to sign-up and create an account against welcome points. Similarly, as a marketer, you can plan a strategy to award the customers who log in to your site frequently. Be sure to be strategic while rewarding points on sign-ups and logins.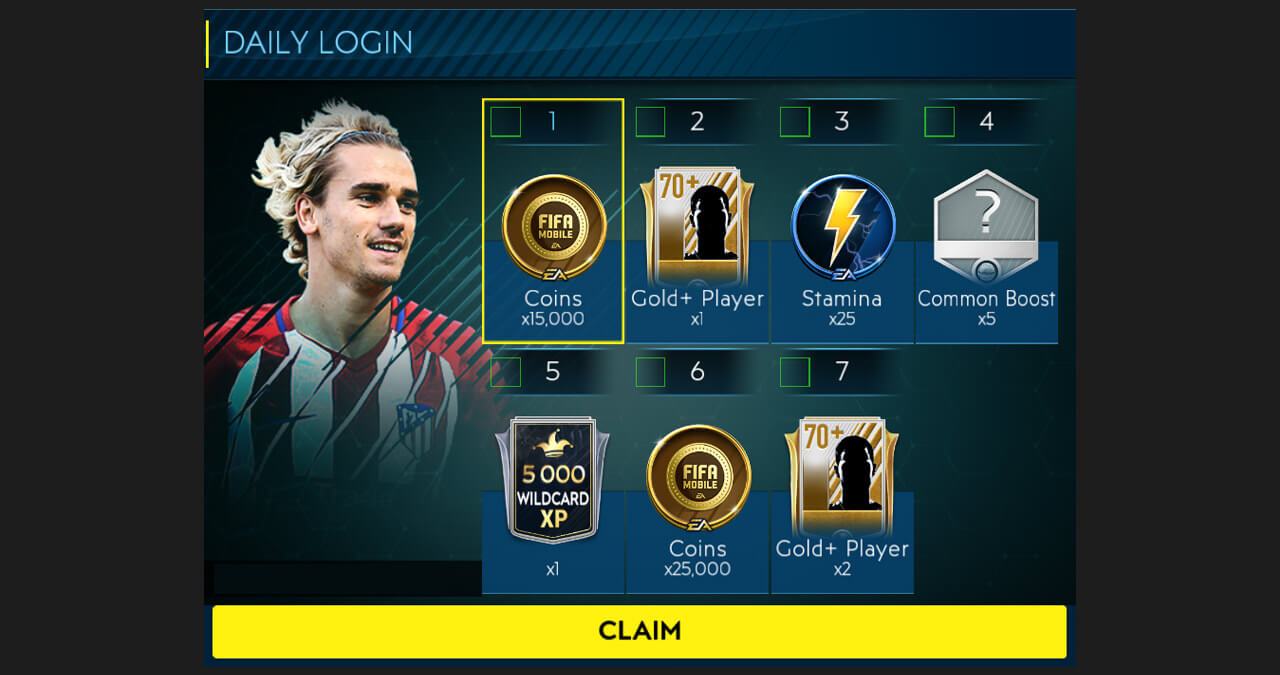 For example, FIFA MOBILE, the trending game of the season offers reward points on your daily logins for in-app purchases.
6. Local and Online Shopping Rewards
Almost all clothing brands have started to maintain a list of their customers. Under this list, you can accredit each customer with a separate point score for every purchase they make. Similarly, while you shop online, the sites have started awarding the points that are redeemable for future purchases and for reward redemption.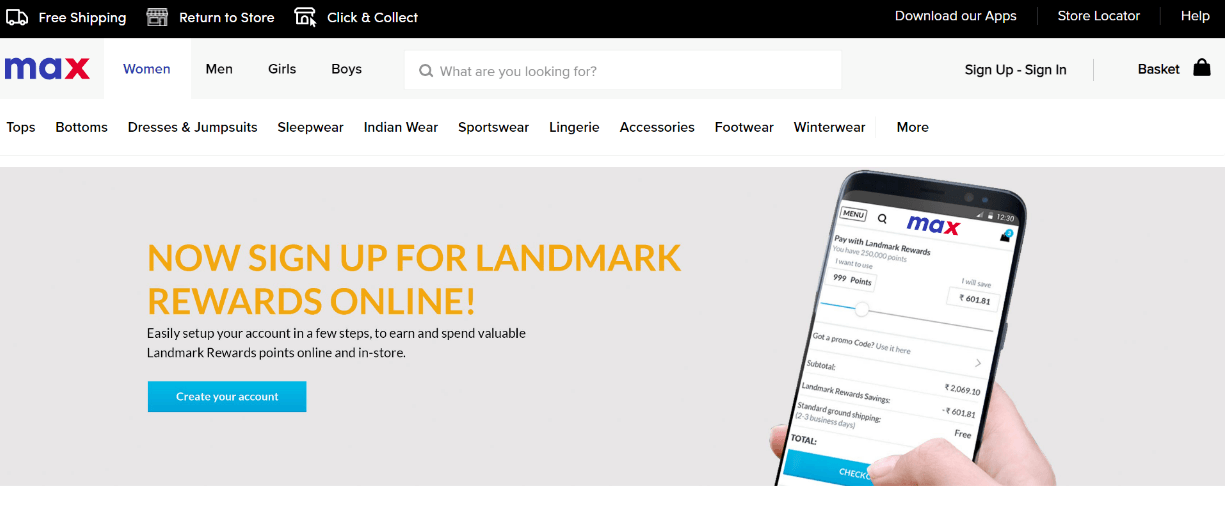 For example, Max Fashion, a worldwide store that offers an exotic yet reasonable collection for all your fashion needs is popular for its Landmark reward system. It offers its customers' points for purchases which can be redeemed for savings later.
7. Travel & Stay Rewards
People today prefer online booking for their travel and stays. Many websites have come up providing the best deals to the customers to make their trip satisfied and memorable.
But, this is not the only reason why customers are shifting to online booking. The reason behind this is the ease, no time wastage in booking lines, and the offers, points, rewards, and cashbacks.

For example, MakeMyTrip, a leading online travel booking site allows points on each booking made by the customer and for every next booking, the points are redeemed in the form of discounts and money backs.
8. Dine-in or Home-Delivery Rewards
When all the industries are moving into the points and rewards program, then how can the food industry take a back seat?
Since they can't, the restaurants have also started offering reward points in forms of gift cards and coupon certificates to their member diners. Also, the food delivering apps reward their customers with cashback points and free food rewards. You never know when you get an extra pack of fries in rewards with your burger!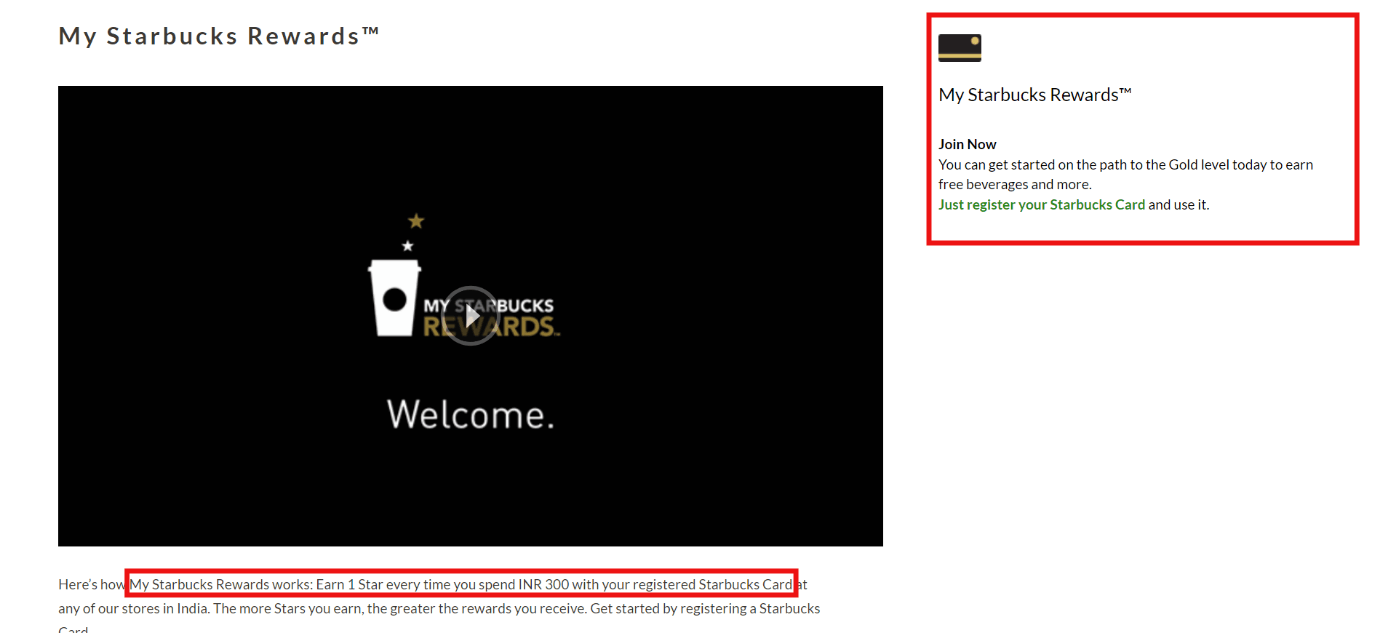 For example, Starbucks, a renowned coffee shop all over the world offers a loyalty program app to its loyal customers to reward them with some extra sweet perks on their special days.
How Can WP Swings Help?
WP Swings team has developed a plugin namely "Points and Rewards for WooCommerce Pro". This plugin is designed to keep in view the multiple features demanded by the customers. It is easy to install and use. Just download the WooCommerce Points and Rewards plugin free download and install it. Thereafter, enable the configurations that you need and you are all set to go.

Features of Points and Rewards for WooCommerce are:
Smoothly accommodate Referral system.
Spend more to earn more points.
Allow product purchases on the basis of customer's point scores.
Make your loyal customers your community members with a membership feature.
Point conversion to coupons for purchasing products.
Deliver instant email notifications for the customers.
….and many more!
Also, to keep you notified, we brought to you the add-on to the plugin – "Points and Rewards for WooCommerce User Notification Add-on"
Wrap Up!!
Everybody loves gifts & surprises. Appreciate your customers and let them know that you value them above any other thing. According to economics, supply and demand are complementary to each other. So are you and your customer. Points and Rewards help you in maintaining this complementary relationship.
So, don't fall back and let your customers feel the fun and happiness of shopping. 🙂