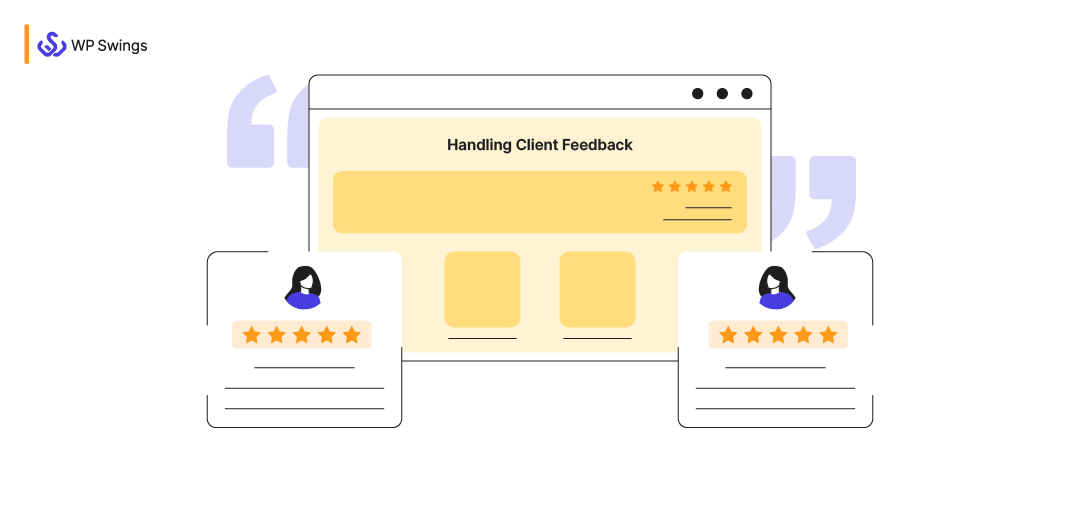 Building a good customer experience does not happen by accident. It happens by Feedback.
Customers are smart enough…
Every time you buy an online product, the first thing that comes to your mind is client feedback and reviews of the product you are going to buy. It can be ratings, reviews, images, or feedback.
What is Feedback?
Feedback is the most powerful tool for both the consumer and the business. Feedback helps consumers to get insights from the previous buyers about the product, whether they should go for the product or not. But from the aspect of business, positive feedback can help them in sales and negative feedback will lead the business towards improvement.
In today's era, organizations try to grab every opportunity to talk to the customer or know about them. Nowadays businesses are spending more money on setting up feedback channels through emails, feedback surveys, and reviews.
In this blog, we'll further discuss:
What is Client Feedback?
Client feedback is the information, insights, issues, provided by clients about their experience with your company, product, or service. This client feedback can help you improve your products, services, client support, and client success along with customer experience.
Feedback can empower positive change in your business even when it's negative. There are different mediums for collecting feedback like asking for reviews, taking surveys, interviewing clients, and polling.
Client feedback discloses the ways to refine your service product and company accordingly. It will help you to know the customer's aspect.
Client feedback and sales, both rely on each other. For example – The ratio of good response depends on the good service you provide. And as you get a good response, you will be automatically motivated to provide good service. If you want your sales to grow, you need to focus on customer satisfaction and make it a tool for gaining trust and loyalty. There is no power better than a word-of-mouth marketing strategy.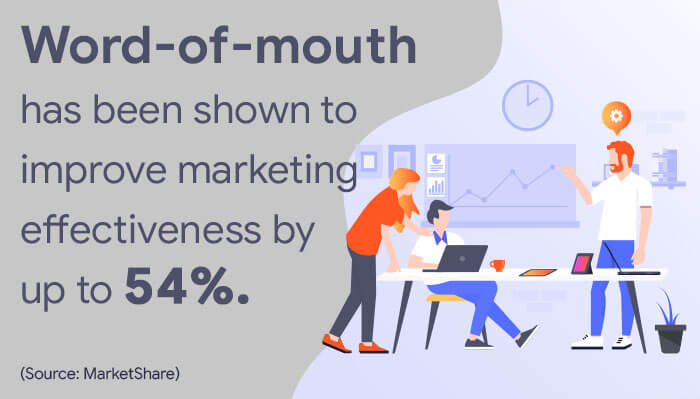 Why It is Important For Your Business?
We discussed the purpose of client feedback above. Now the main question arrives: WHY client feedback is important for your business?
Client feedback helps you and your business in certain ways:
Improve products and services.
Provides you data that helps in taking decisions related to business.
Measure customer satisfaction.
Improve customer retention.
Show you value their opinions.
Create the best client experience.
Every customer has their own opinion regarding services, products, and companies and you need to listen and understand their point of view because this will help you to improve according to your customers.
Client Feedback is Important!
The maximum sales depend on the feedback, reviews, and ratings. About 92% of B2B buyers proceed with their purchase after reading a trusted review. Client feedback gradually became the milestone of growth initiatives. And when it comes to WordPress, client feedback plays a very important role in improving business performance.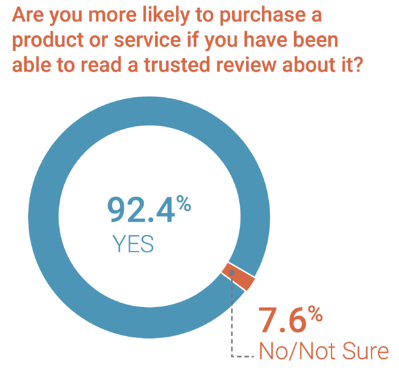 According to Harvard Business Review's research, taking client feedback in itself is enough to keep customers engaged and build their trust for more.
Ecommerce Marketing Website 3DCart says Other Reviews make customers 71% more comfortable purchasing a product.
In this tech-savvy modern time, 91% of young customers believe more in online reviews rather than personal recommendations.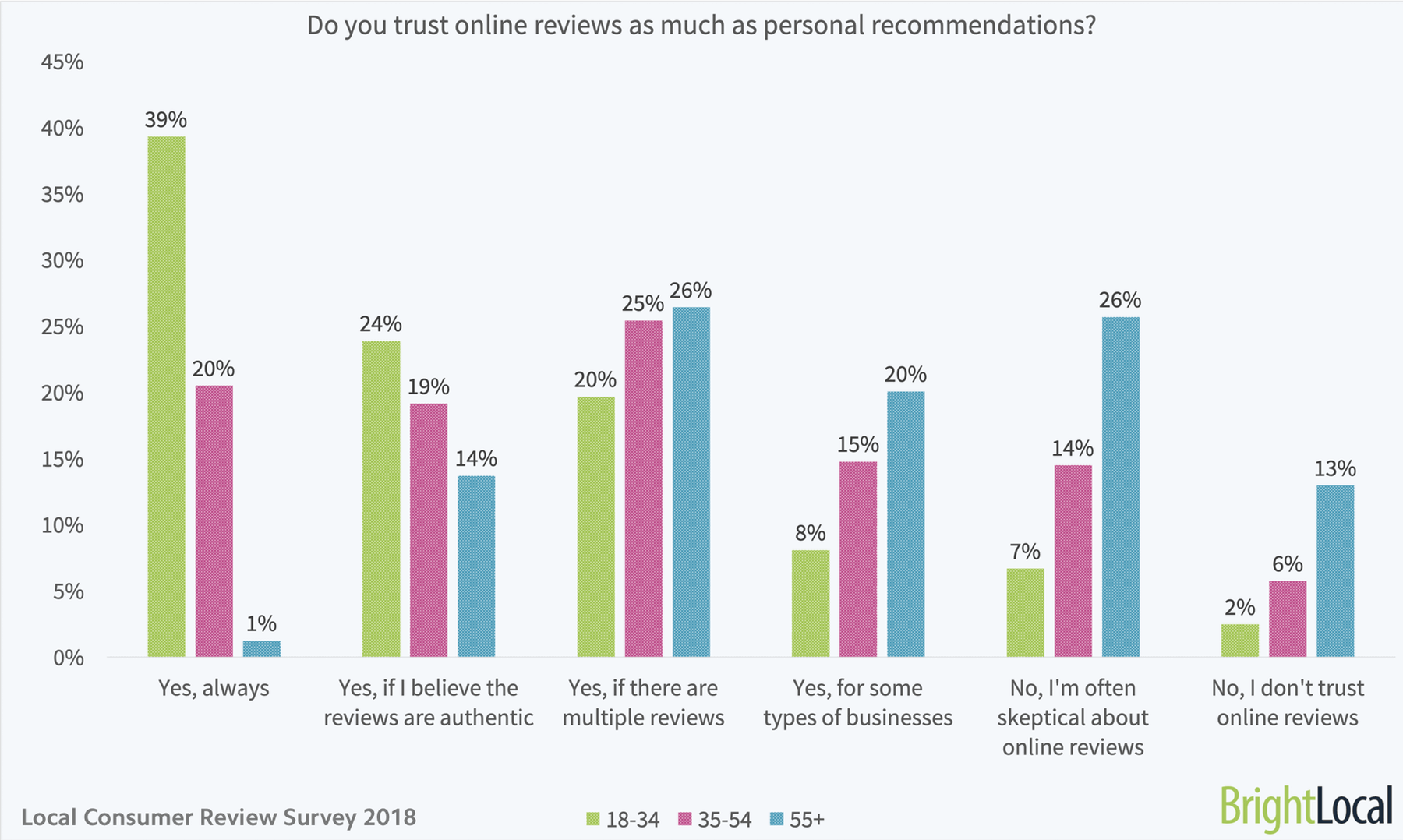 About 67% of customers research both positive and negative reviews before trusting any product they are going to buy.
The above graphs say if you want to establish a successful WordPress business, you should be a constant seeker of opinions that helps people to form judgments. It may take time for clients to realize that they love a feature unless you seek feedback about it.
B2B buyers want to see a mix of both positive and negative client feedback when checking out a business. So let's put some spotlight on these…
Mediums of Collecting Feedback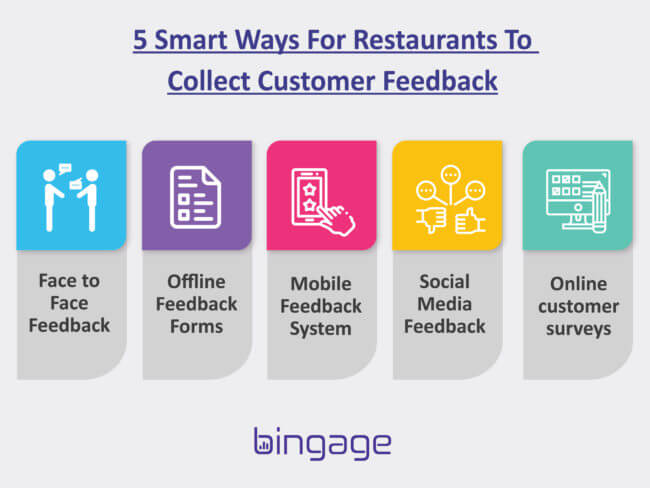 Conduct Survey: Conducting a client survey is the most effective and powerful tool for collecting feedback from potential, current, and loyal clients.

Prospect Surveys- A transparency of the purpose-served grounds of the success of a prospect survey. These surveys when applied to your website and marketing help you resonate better with your target audience.
Existing Customer Surveys- Send a customer support or customer success survey to your existing customers.

Monitoring Social Media: Social media has a vast audience so it can be the most powerful tool used to collect feedback.
Email and Customer Contact Form: The email and Customer Contact Form is a kind of personal feedback tool that individually collects feedback from clients through email and Contact forms which include Name, Gender, Age, Email, and Contact number.
Instant Feedback Boxes from Website: Some of the traditional tools are still carried today. But, in the era of digitalization, they converted the methods into digital form like before you must have noticed the feedback boxes are kept outside the restaurants, cafes, or any store but now this same method is used in the form of Chatbots, Live chat, Side-Out Form, and Exit-intent Pop-Ups.
Short In-App Survey: If you are the WordPress business owner and you have a website for your customer, make sure you have also attached a feedback or rating form to remind them that your feedback is valuable.
Types of Client Feedback
Client Feedback is categorized into three types –
Positive Feedback
Negative Feedback
Neutral Feedback
Positive Feedback: Positive feedback helps motivation, boosts confidence, and shows people you value them. It helps people to understand and develop their skills. And all this has a positive impact on individual, team, and organizational performance. Receiving regular positive feedback keeps a company's employees informed of their strengths, which lets them know how their actions are benefiting the company and its customers. Once everyone is informed of the quality of their work, they can make better decisions towards meeting the company's objectives.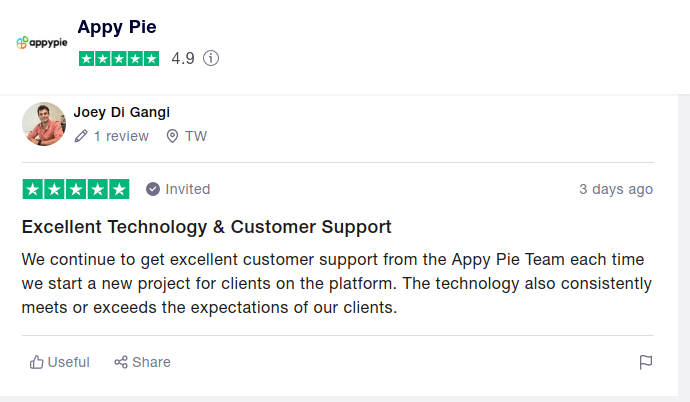 Negative Feedback: Negative Feedback comes when your customers are not satisfied with the service, product, or company. So they start giving negative feedback through ratings, emails, reviews, etc. Negative Feedback can make you feel the pressure pressing down, demotivated, and lower your confidence. But you have to act smartly in this situation. Don't take immediate action.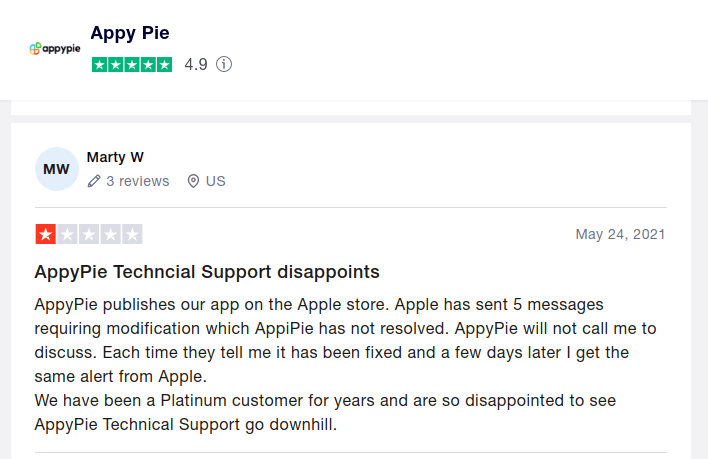 Neutral Feedback: Neutral Feedbacks are those Feedbacks that create confusion between 50-50. They aren't counted as positive feedback as well as negative feedback. Neutral Feedbacks are the toughest one to work upon. Here, you can't even get to know what actually your customer wants. The Neutral Feedbacks can be categorized in a rating like 3-star. Neutral feedback denotes that either the client is confused about your product and service or they are unclear what they are seeking. Neutral reviews are tough. One more star and they'd be positive. Any less and the review can hurt your business's reputation.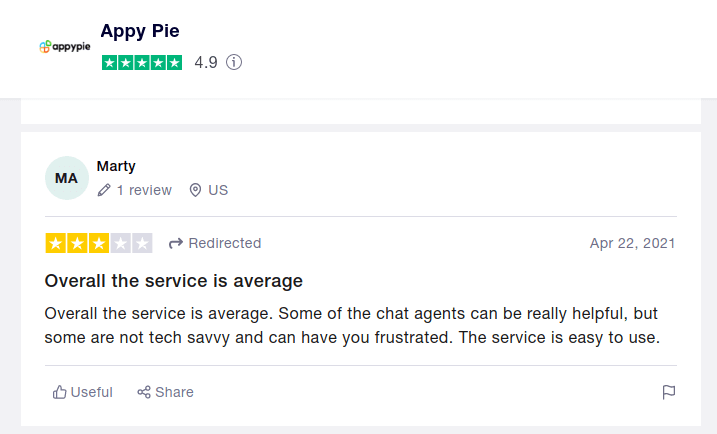 How to Handle Client Feedback and Improve Your WordPress Business?
1. Tips and Tricks to Handle Negative Feedbacks
Ask clarifying questions: When accepting feedback, make sure you understand the critic's true intent. If anything is unclear, ask questions to shed light on what specifically you can do to fix the issue or improve your performance.
Respond without being reactive: Good negative feedback is about your actions or your behavior, not about who you are as a person. Don't let difficult feedback lower your self-confidence because your self-worth isn't related to someone else's opinion of you.
Ask for feedback often: When you go out of your way to ask others in your life for honest feedback, it allows you to get comfortable with constructive criticism. Additionally, asking for feedback more often means that you'll receive it in smaller, more manageable portions.
View the feedback from your critic's point of view: To avoid negatively receiving feedback, put yourself in the shoes of your critic. Seeing the situation from a different perspective often helps you realize that what seems acceptable to you may not be to others.
Take time to process your emotions: It's easy to have an emotional reaction when hearing negative comments. If your knee-jerk reaction is anger or defensiveness, take a deep breath, remain calm, and keep your feelings in check.
2. Tips and Tricks to Handle Positive Feedbacks
Express gratitude: Expressing gratitude can also strengthen your relationship with these happy customers, and build an even stronger bond over time. This will keep them returning again and again to your business to make purchases and refer you to the people they know. You can't buy that kind of loyalty—but a timely thank you can do the trick.
Ask follow-up questions: a follow-up question after receiving positive feedback is key. Respond with acknowledgment of the praise, and a follow-up question to better understand it
Offer additional products or services: people who give you positive feedback with offers for additional products or services to increase the likelihood that they purchase from you again soon. Sending these offers promptly ensures the goodwill from their feedback is still fresh, and you could make even more sales from these happy customers.
Ask for a testimonial or referral: Asking customers who you know think highly of your products or services to leave a review on Google, Yelp, TripAdvisor, or another review website can also increase your online reputation as the positive reviews start to roll in.
3. Tips and Tricks to Handle Neutral Feedbacks
Start by thanking the customer for their review: Thanking someone for feedback, even neutral or negative feedback, is always a good place to start. Let them know you appreciate their comments and you use them as a chance to improve your business.
Repeat the positive aspects of the review: Thanks so much for your feedback! We're glad to hear you enjoyed your breakfast sandwich.
Apologize for or explain any negatives: Our prices are a little higher because we pay our servers a living wage so that they don't have to depend on tips!
Invite them back: We hope to see you again. Or take it offline. If you'd like to discuss how we could've made your experience better, please call or email us. We look forward to hearing from you!
After highlighting all tips and tricks let's move on to the next section.
How to Improve your WordPress Business with Client Feedback?
Perfection is nothing. Nothing is perfect, things can only improve. Practice never makes perfect, it makes improvement.
This saying indicates that nothing can be perfect, it will only improve. If your business is going well, it will improve to the best but not perfect. So, with the help of the client's feedback, you can improve your WordPress business whether the feedback is positive, negative, or neutral improvement is required in every aspect.
Role of Positive Feedback in Your Business Improvement
Positive feedback in WordPress business is when a company uses clients' complaints and criticisms to improve the quality of its services and products. This can include ratings, reviews, or surveys with multiple choice and/or open-ended questions.
When it comes to discovering information that can make real, positive changes for a company or business functions, it should be noted that however uncomfortable to hear, criticisms and grievances usually offer the most useful insights. It's important to send regular surveys to customers and assure them that feedback is always welcome and make it clear there will never be any retribution for offering negative input. And, as a result, you'll see an increase in your clients, improved processes, and ultimately, increased sales.
Role of Negative Feedback in your Business Improvement.
Negative feedback in the WordPress business mainly focuses on customer complaints. There are several mediums from which a company uses customer feedback like surveys, social media, emails, chatbots, and more, to implement changes and improve products and services – ultimately benefiting the customer and the business.
Even a survey of leading product managers says that over 50% of their new products and features are motivated by customer feedback. The product or service you are providing is better understood by your customers, so you must listen to what they're saying and with a help of a humble reply assure them that you've implemented changes or have at least considered their complaints.
Listening to your customers and acknowledging them reflects that you value your customers. This increases your customer retention and adds to your positive customer experience. Negative feedback helps build products and services directly to the needs of your target audience to improve the overall customer experience.
Negative feedback helps businesses grow because customers feel appreciated and are more likely to champion your products and services for years to come. And decreased customer churn, of course, greatly helps your bottom line.
Customer feedback can come from internal CRM system data, surveys, social media comments, online reviews, and more. It's all useful data!
Setup Client Feedback and Reviews on Your Store
The feedback plugin for website helps you to setup the client feedback and review form to gain the responses of your customers.
1. Steps to Setup Feedback Form
Step 1: Create a Client Feedback Form.
First of all, create a wordpress feedback form with the help of the WPForms Plugin. Next, you'll need to create a WordPress feedback form. You can create a client feedback form using a few different WPForms templates.
Suggestion Form
Poll Form
Survey Form
NPS Survey Form
Step 2: Customize your Feedback Form.
After completing your feedback form you can start with the customization. WordPress feedback form is not only beginner-friendly it is also easy to customize.
Step 3: Configure your Feedback Form's Settings.
Then after both the above steps are done, go for the final configuration of the settings.
Before adding clients to the WordPress feedback form, do check these settings mentioned below:
General Settings: In general settings, you can change things like your form's name, description, and submit button copy.
Form Confirmations: In the form confirmations, you will get messages that display to site visitors once they submit the client feedback form on your website with the help of the WordPress feedback plugin.
Form Notifications: In the form notifications, you can send an email when the client feedback form is submitted on your website.
Step 4: Add Your Customer Feedback Form to your Site.
Adding a WordPress client feedback plugin to your website will help you in growing your business as feedback is the most important part of any business. Curiosity leads to growth, seeking opinions will help you provide the best service to your site visitors.
2. Steps to Product Reviews on Your WooCommerce Store
Before moving forward on the steps make sure your WooCommerce themes support review. If yes, then do check the steps below to enable your default options for a product review on the WooCommerce store.
Step 1: Enable the Built-in Review Feature
In your WordPress dashboard, go to WooCommerce>Settings.
Select product tab.
Scroll down and you will find Enable Review Option, turn on it.
After turning on the Review Option.
Click the Save Changes button.
Step 2: Test your Product Reviews
To check the result, go to the front end of your website and visit a product page. There, you may see the reviews section compiled into a tab.
The review section is either on the top or at the bottom of the page.
You can locate them according to the theme's design.
For More Check Out Our Best Collection of WooCommerce Plugins!
Final Words
Though it is a very difficult task to Handle Client Feedback, it is the most powerful tool for any business to grow and if you are the owner of that business, you should be aware of how to handle the feedback of your customers.
So, if you do not value your client's feedback, they will switch to another product or service where it can be valued. Value your client's feedback, revert them wisely.