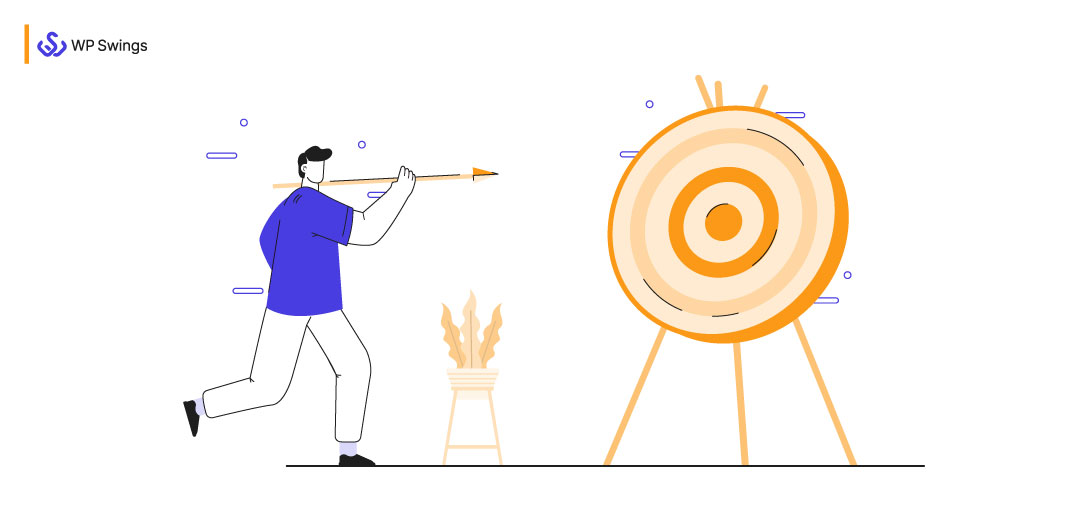 Taking shots in the dark and shooting has a chance of hitting the bullseye, but only once in a hundred, or maybe thousand times. Do that and you'll waste all your arrows. Running your business without knowing your ideal audience is also like wasting your arrows or money.
Frankly, there are countless businesses out there doing good and growing well. But if you ask them about their target audience? I'm pretty sure they'll take a pause, think for a second, then answer, that may not be correct. Therefore, I'm gonna tell some ways businesses can use to identify their ideal audience in 2022.
But Why Should You Care About Finding Your Ideal Audience?
Because knowing the perfect audience helps you:
Create more targeting campaigns
Improve conversion rate at your store
Utilize your resources better
Provide a more personalized experience to the users
So let's cut to the chase and come straight to valuable points. Here's how you can identify the audience that's ideal for your business.
1. Do Lots Of Market Research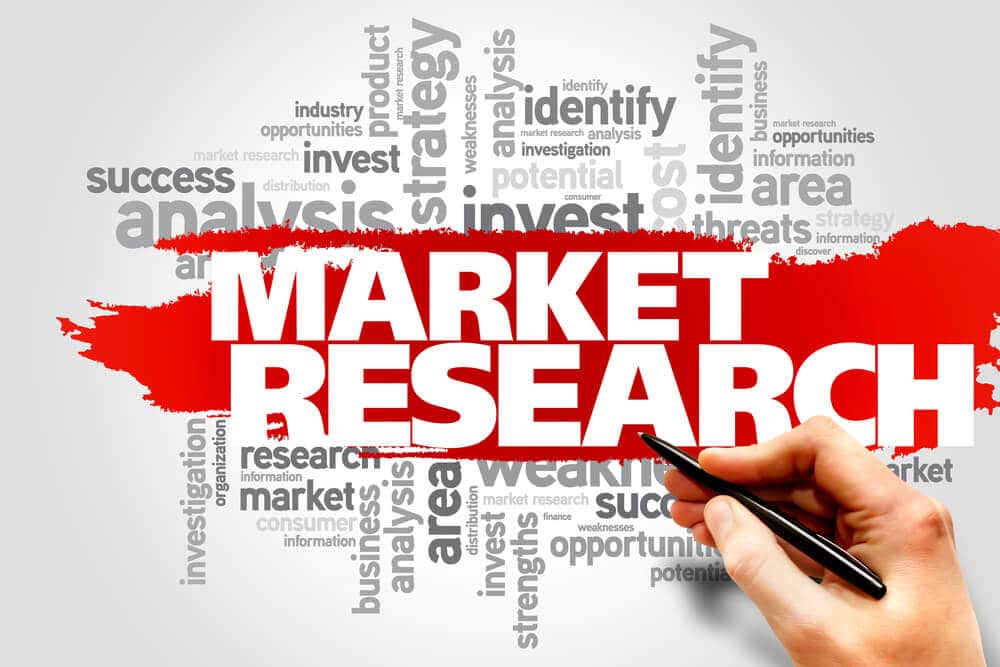 Before jumping into a market, you must conduct research to know what's going on in that market. The simplest thing you can do is to prepare questions related to your brand, product, service, competitors, users, etc.
Alexa.com wrote a comprehensive article about the market research questions brands should find answers to.
Once you get the questions answered, even a few of them, you'll get an idea about the ideal audience you should target. But apart from that, you can use Google, social media groups, communities, etc. to identify the users who must be interested in your products.
Analyze the details common among them. Look for their interests, their work profiles, household income, etc. That'll help you identify the perfect audience so you can move further to target them with your marketing strategies.
2. Build A Customer Persona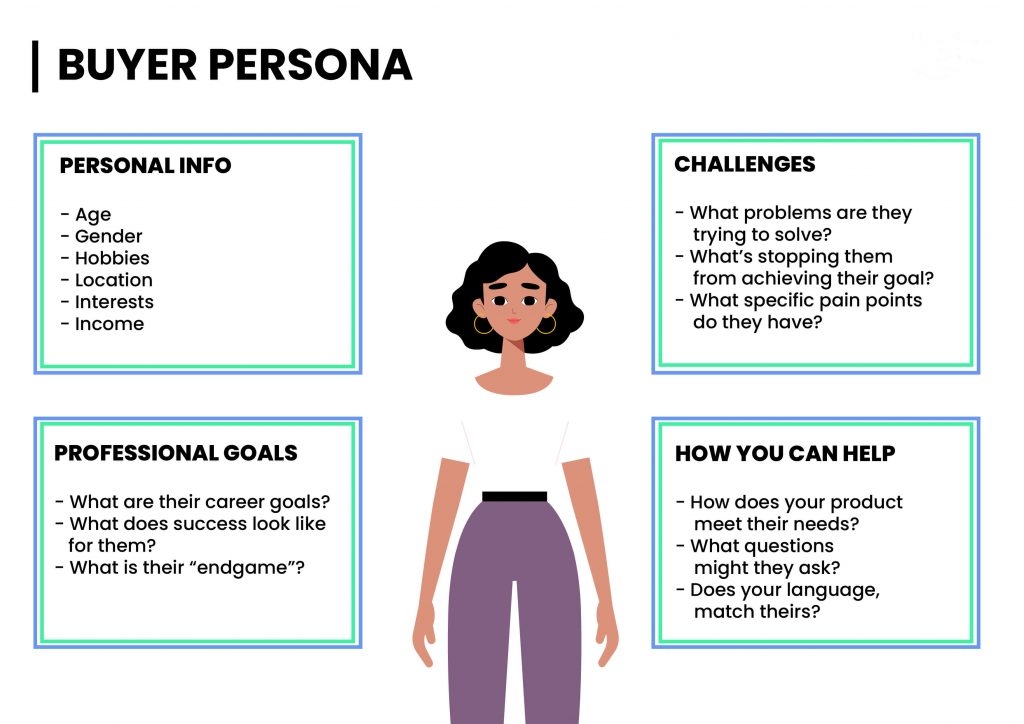 A customer or buyer persona is an imaginary representation of a brand's ideal customer. Brands create these personas on behalf of their market research and user data.
Customer persona can include many possible details about a user like their name, age, gender, income, location, etc. Building a customer persona helps brands to visualize their potential customers. When they get the idea about what their customers want, they can tailor their content as per their needs. These personas can also be changed if the customers are not fitting in the picture they created.
You need not make great efforts to create buyer personas for your customers. HubSpot provides persona templates you can download to create a buyer persona.
3. Provide Early Access To Loyal Customers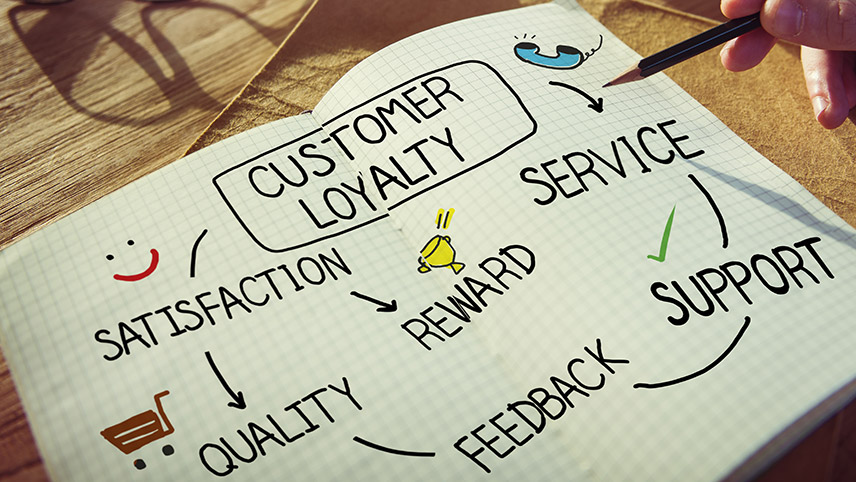 Many eCommerce websites offer early access to their sale to the customers who have signed up for their paid membership programs. You can also use a similar strategy to identify the target audience for your business.
If you launch a new product, you can provide free and early access to that product to some of your old and most loyal customers.
Want To know, How To Build A Successful Customer Loyalty Program?
All of your customers may not like your newly launched product. Therefore, providing early access to your loyal and long-time customers can give you valuable feedback about your new product.
That feedback can tell you what kind of audience will like that product or what audience will not. Moreover, they can also tell you what features you can add to the product, which will also be helpful for a different segment of the audience.
So, by getting the feedback, you can get an idea about the audience you should target when launching a new product.
4. Collect And Analyze Helpful Insights With Google And Facebook Ads
Google and Facebook Ads can give you plenty of meaningful insights. With these insights, you can find out the perfect target audience and show your ads to them.
If you're using Facebook ads, go to the Facebook Insights section.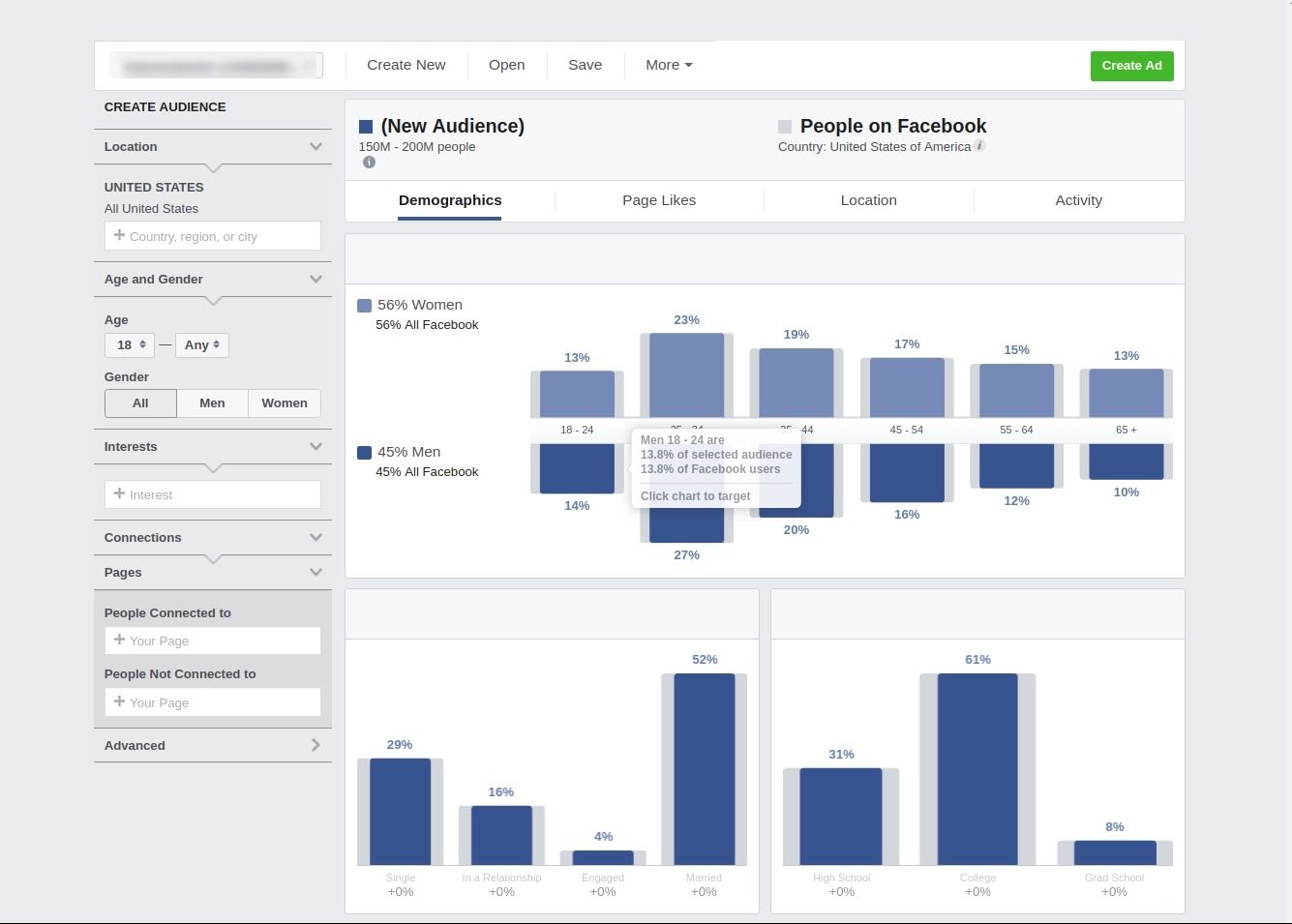 You can use Google Audience Insights if you're a Google AdWords user.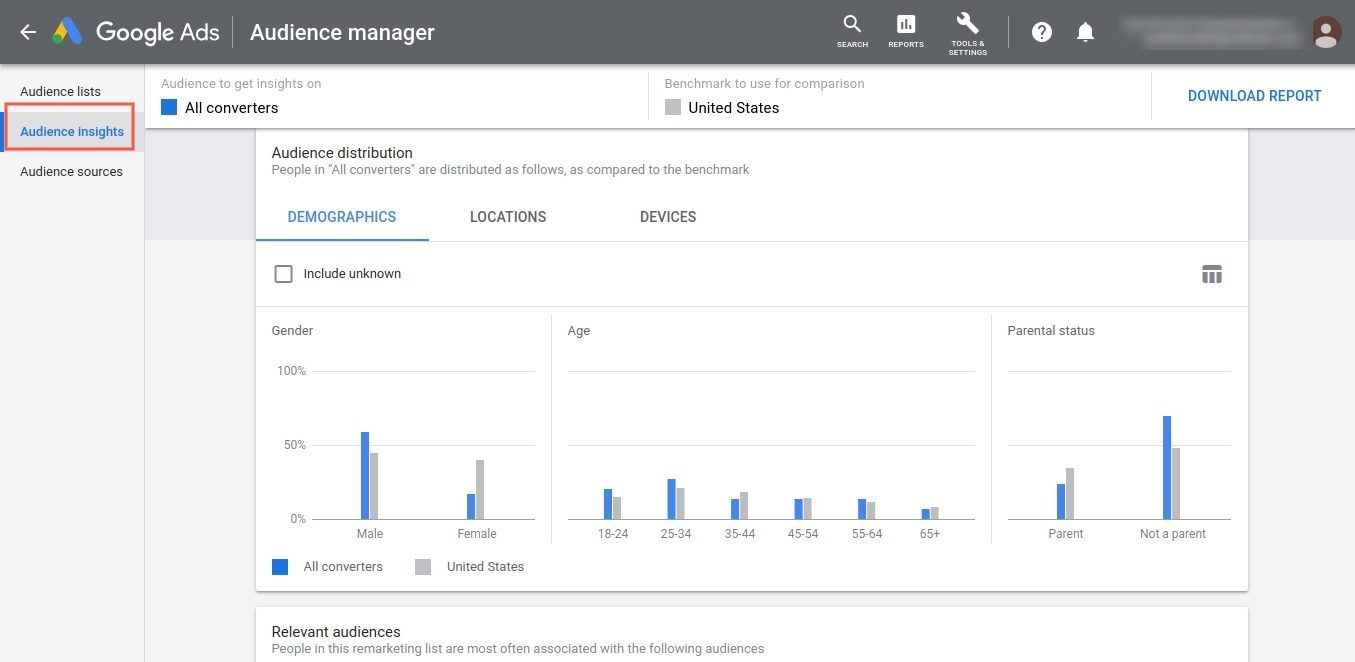 Here are some insights merchants get with these tools:
Demographics
Locations
Page likes
Purchase frequency
Affinity audience
By analyzing these insights, business owners can retrieve the data of the users who live in their city. Or the people who have liked the pages similar to their brand. People who've purchased the product that is related to yours.
And we're not saying this just for spite. This method has worked for us and therefore we use it to help others deliver targeted ads to their audience at the perfect moment.
Ultimately, this gives you an idea about the audience who are more likely to purchase your product.
5. Find Answers To Your Business-related Questions
Ask questions to yourself about your products, services, brands, or whatever the things you offer. Ask what problems your products solve, who are facing those problems, how others are solving those problems, etc.
By finding answers to these questions, you can get a precise idea about the audience who needs your product the most.
But apart from these questions, Entrepreneur.com suggests 10 questions businesses should ask before determining the target market.
The more answers you get about your target market, the better you identify your ideal audience.
6. Conduct Surveys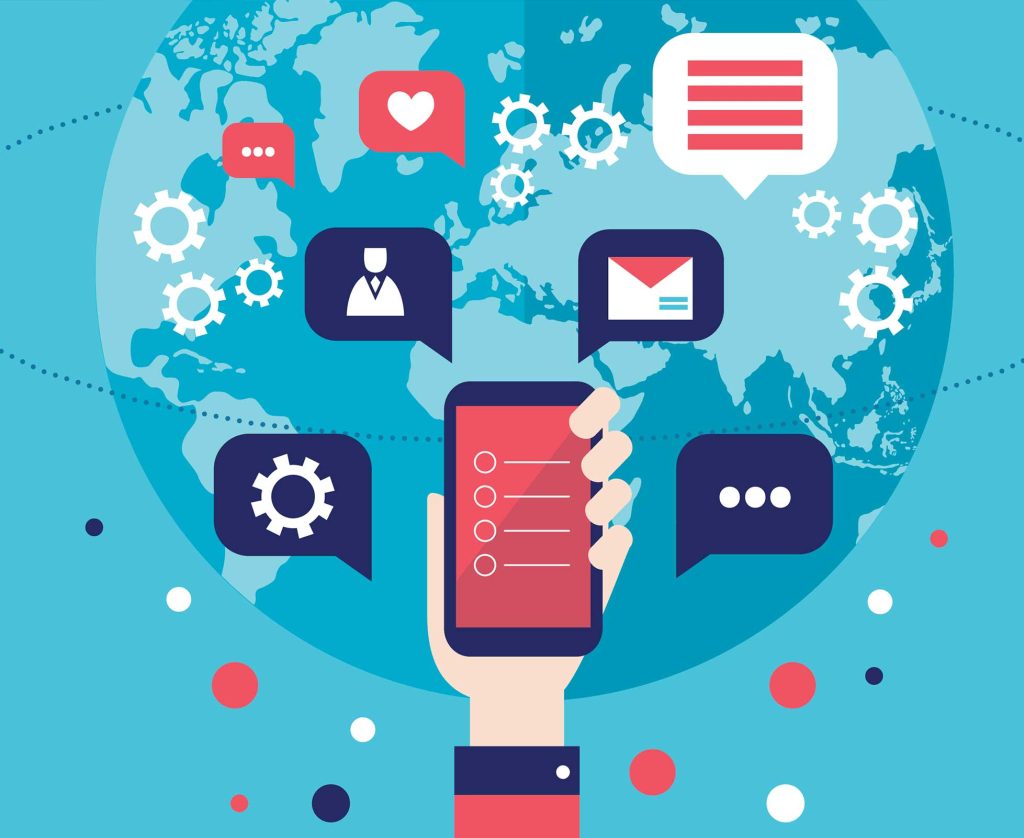 Surveys may sound or look annoying to customers, but when used cleverly, they can give you valuable data about your audience's interests and expectations. Conduct annual, biannual, or regular surveys about your content, products, services, and ask your customers to provide their feedback.
If users are not answering your survey, you can try offering some rewards to make the audience complete the survey. You can use SurveyMonkey, Typeform, SurveyLegend to create your survey.
7. Communicate With Your Followers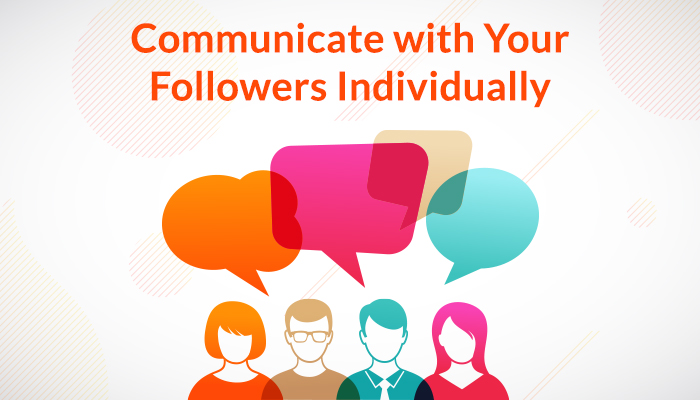 Apart from all the above techniques, this is the one that works best. Talking to your followers directly, let you know what your customers or followers are thinking. What they need, what they expect from you, and how your products are coming up on their expectations.
Talk to them on social media, Hangouts, Skype, etc. Here at WP Swings, we do this practice a lot to talk to our customers face-to-face. This tells us what is annoying them, what they like, what improvements we should make.
Their feedback helps us to assume the interests of other users as well and enables us to target more people who have similar concerns. You can also try this with your brand to identify your ideal audience.
8. Examine Your Customer Data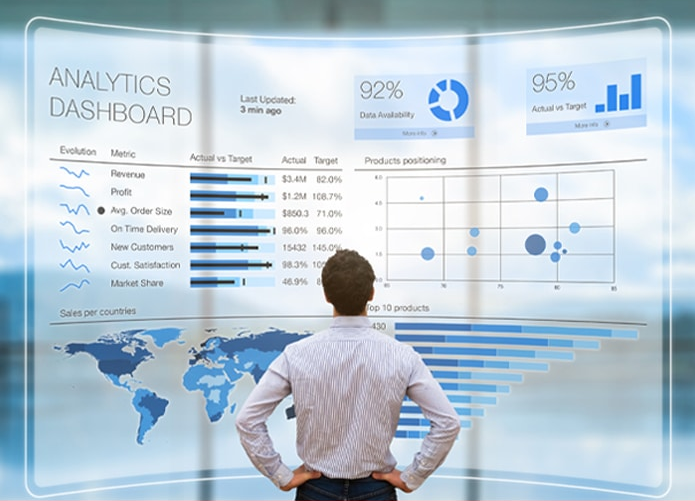 Analyzing customer data is crucial because you may have an audience that has different interests. This is because you attract users from various sources like blogs, services, communities, social media, etc. Some might be interested in buying your products, whereas others might look for the more helpful content.
Therefore, deep data analysis is a must for businesses to fulfill the needs of every segment of customers.
The data we're talking about here is not only the one we used in creating a buyer persona. Customer data can include their physical address, phone number, ethnicity, engagement on different platforms, transactional data, preferences, and a lot more.
By analyzing this data, a well-targeted and more converting campaign can be made.
Like you sell your products globally, and you're organizing a sale for Hanukkah. Every individual on the earth doesn't celebrate Hanukkah. But if you've examined the data and segmented the users who celebrate it, you can create content, ads, or campaigns that are tailored only for them.
You'll also save your resources by doing this and get more conversions at your store.
Final Words
It's a tough one to identify the ideal audience for your business but successfully doing this brings multiple benefits to your business. Even the customers trust the brands who give a personal touch to them in all aspects. And that is possible only when you know your audience inside out.
Try the above tactics, find your ideal audience, provide them a world service and repeat the same cycle. Hope this will help you and enhance your business's performance in 2022.