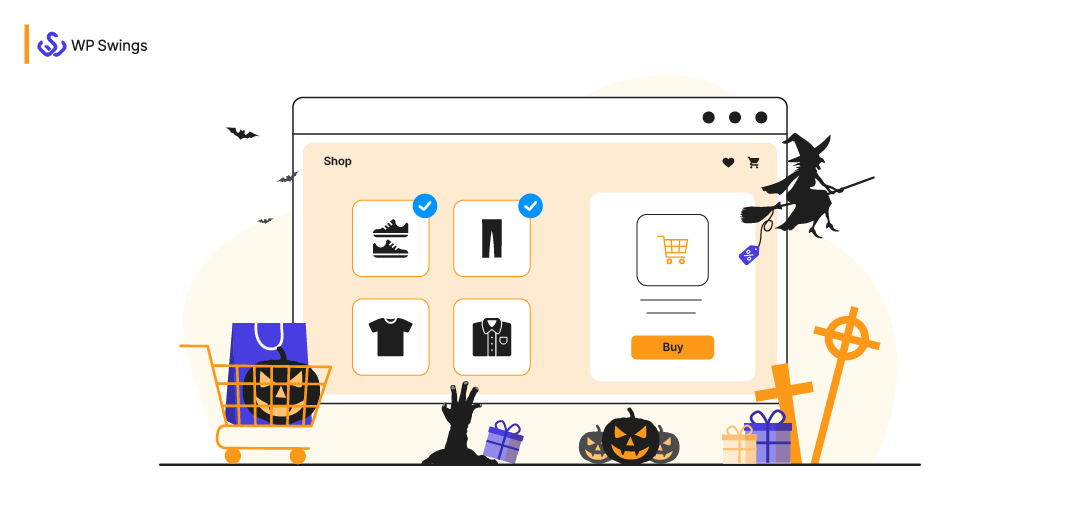 Double-double, toil & trouble;
Halloween marketing ideas for spooky sales fuddle!
Hey Hey Hey….It's almost Halloween! This means that all of the skeletons, ghosts, wizards, and zombies will be out in force to have some fun, and so should your company— for some Halloween advertising.
It's time for trick-or-treaters, Jack-O'-Lanterns, and candy bags to become a big deal. And, for eCommerce merchants, it's the season to get both excited and scared because the year's largest sales peak officially begins then. If you stay static, you'll lose a lot of money watching everyone else making enormous sales… Yes! To enhance your store's sales on Halloween and the subsequent holidays, you'll need some seriously outstanding Halloween marketing ideas.
This blog post has frighteningly good Halloween Marketing Ideas to assist business owners in making a significant profit this year. The ideas aren't generic. They're detailed, actionable, proven-effective, and simple to implement.
Embracing the spooky season and reaching out to new clients with some branded Halloween sweets is the best you could do to elevate your Halloween sales. BOOsting brand awareness doesn't have to be "witchy" thinking this year. Let's start from the START!
Turning back to the pages of the origin and previous year's marketing data for Halloween, we came across some delightful information clubbed together for you all to review and comprehend the increasing sales & marketing opportunities for Halloween, this year.
The Origin of Halloween Celebrations…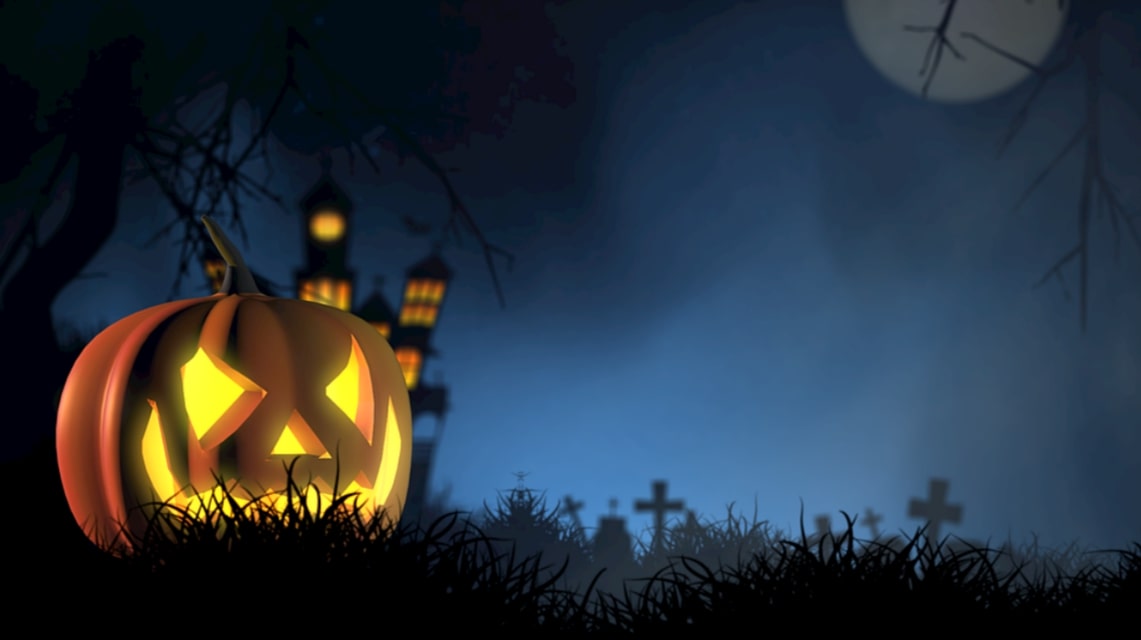 Halloween, also known as Allhalloween, All Hallows' Eve, or All Saints' Eve, is celebrated every year on the 31st of October by many people all over the world with the festivities being most popular in the United States and Canada.
The modern day Halloween is cheered with relatively recent developments but the ancient tradition can be traced back to the ancient CELTIC FESTIVAL of SAMHAIN when Halloween first got knell.
Halloween is one of the world's oldest rituals as it touches on a fundamental aspect of human life: the link between the living and the dead.
The citizens who lived about 2,000 years ago in the are (which is now called Ireland, United Kingdom and Northern France) used to celebrate their New Year on November 1.
This day was coined to be known as the end of summers and harvest season which overlooked the beginning of the dark interval. This was considered as cold and the end of human lives. Celts believed that on the night of New Year, the boundary between the world of living and dead became smudged.
On the night of October 31, Celts celebrated Samhain when it was considered that the ghosts of the dead returned to earth.
The Halloween Sales & Marketing Numbers Over The Years…
I hope it is very much convincing for you to start planning your very own Halloween marketing ideas. And kickstart your business's festive season craze. Moreover, to support your planning, we have compiled a list of 9 frightening Halloween marketing ideas that are applicable for your in-store marketing as well as #HalloweenAtHome opportunities as well.
Let's start with the scary Halloween marketing ideas ride…
Perfect Holiday Social Media Plan In 2022
Follow the most premium steps for creating a Holiday Social Media Strategy and plan up your holiday material for 2022 this Holiday season.
9 Frightening Halloween Marketing Ideas To Boost Sales This Scary October!
As COVID-19 continues to touch every part of our lives, a fast Google News search for "Halloween" yields a broad range of stories guessing on how the celebration will appear this year. According to a recent poll by The National Retail Foundation, 74 percent of Millennial women and young parents believe that Halloween is more significant this year than ever before.
What exactly does this imply?
Halloween is approaching quickly, and you still have a lot of work to do if you want to increase your online sales. Do not be alarmed. We're here to assist you raise your sales with some nasty Halloween marketing ideas.
Following the social distancing and other COVID-19 safeguards, this year's Halloween celebrations will be a little different, while still enjoying the goodies and candy to the utmost.
1. Optimize Mobile Version of Your Halloween Website
Active research and surveys show the growing preferences of mobile devices by shoppers to search and purchase the needed items from anywhere anytime. Online shoppers are streamlining themselves towards mobile devices rather than working on desktops.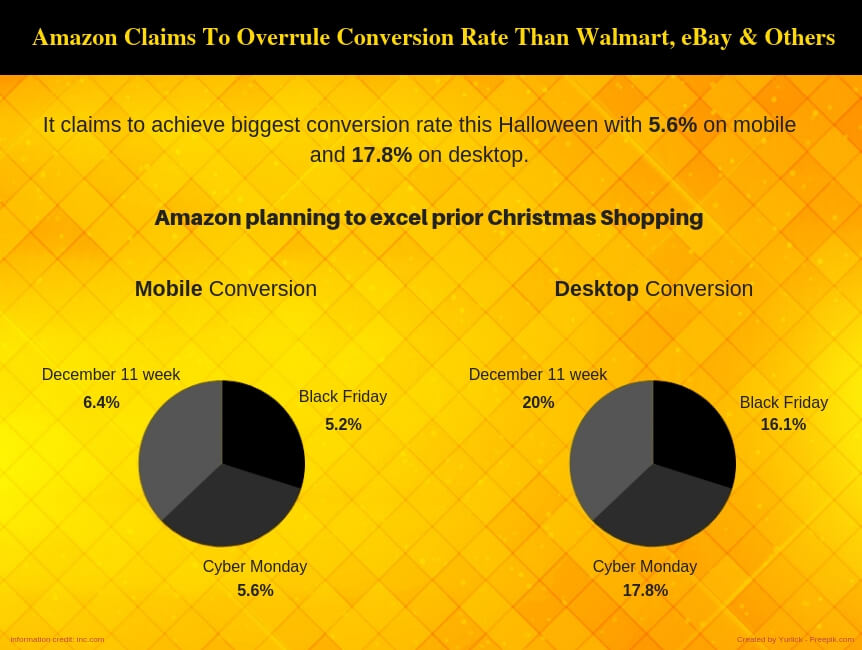 Well, all credit goes to the booming era of smart gadgets. With more than half of online shopping, you strictly need to know about how to drive a sale to your store?
Since the purchases through smartphones are increasing exponentially, you cannot take a risk with your mobile-unfriendly website.
To escape the situation, you must design a mobile-responsive website or you may optimize your existing website to be mobile-responsive. This will smoothen your customer's buying journey with the ease of their usage of digital gadgets. Just a single touch and your customer can deal up their purchase from your store.
Treats just for you…
Make your Halloween web pages responsive by designing and organizing them.
Try using only your thumb to navigate your mobile site.
For optimum engagement, put your most important material in the middle of the screen.
Pop-ups and stickers for Halloween are a good idea.
Don't overlook the website's loading time.
2. Upgrade Your Stores with Spooktacular Halloween Decorations
Is it enough to spread the word for promotions on social media and emails? Oh! Come on… It's Halloween! Don't you want to make every effort to boost your Halloween Sales?
Well if your answer is yes, then you must gear up and start decorating your website and products. Lemme explain to you how decorating your website can help you in growing your sales….
For instance, take a look at your favorite pizza delivering website during the festive season, you must have noticed the website is all decorated with the festive theme.
Why?
Just to let the customers know about the prevailing offers and deals.
Well, the top-consumer psychology surveys show that people tend to buy 2x their needs if they're in a good mood or more satisfied with the look and feel of the website.
Moreover, there are stores like Westlake Ace Hardware that broke all the boundaries of creativity and came up with the most creative Halloween marketing idea for their hardware store.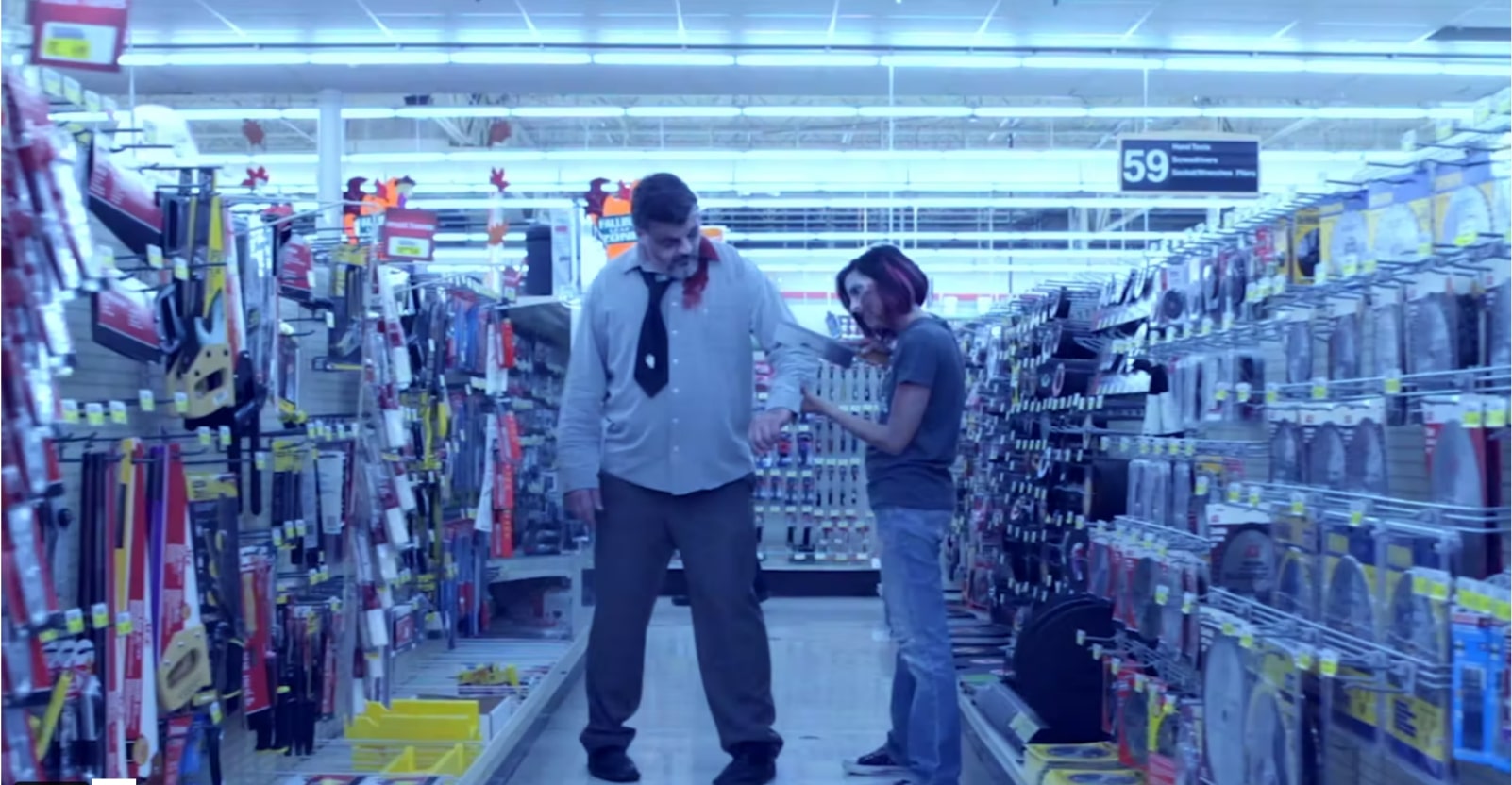 The Westlake Ace Hardware came up with a campaign where they spread the news that they've been awarded a certification for the best "Zombie-friendly Business" as they have all the aids required in case a zombie apocalypse happens. Isn't it another level of creativity for the hardware businesses (shockingly surprised)?
Treats just for you…
Get festive images designed with a call to action (CTA) buttons and sale stripes.
Install themed add-ons like gift cards, points and rewards, win-wheel, upsells, and much more.
Sending out a festive email template and in this case pumpkins and bats, laden email campaigns work best for the occasion.
Another spooky look for Halloween to engage your visitors.
3. Run an Urgent Discount Promotion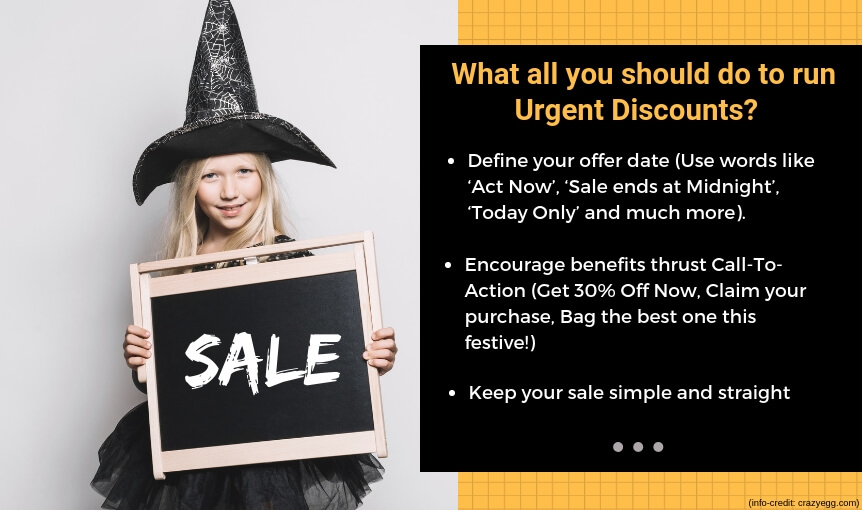 Witchcraft your online store Halloween sales with a sense of urgency and FOMO.
Online buyers are always one step ahead of the competition. They are extremely intelligent and intuitive. Before making a final purchase, it is natural for people to evaluate the greatest discounts on products across numerous platforms.
It is difficult to bind your customers to your offers. So, what are your options here?
To hook up your customers within your offers, you'll need to be very dynamic and upfront with various offers on different product sections. Offer deals that are only available to a specific group of customers, such as a lucky draw or extra-hour sales, and many more.
The marketing hacks also suggest applying to upsell and cross-sell strategies on products with higher demand. These tactics are proven to increase sales during festive hours. As you get to the holiday mood, you can shoot better discounts to grab the nerve of the best sale for your store.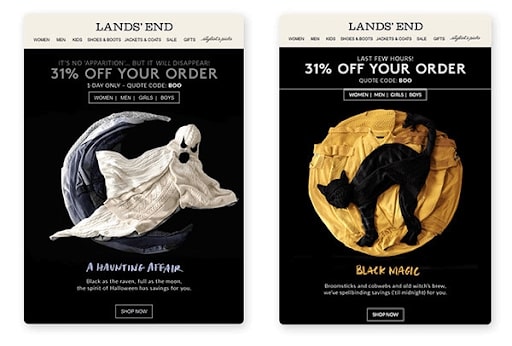 You still have time in hand. Push out awaited discount coupons that can be best used by your customers and escalate your store sale.
Treats just for you…
Using flash deals with urging messages like –
'Limited for Today only'
'Discounts valid until Midnight'
'Deals vanish in 1 hour'
'1-hour ghost discounts'
and more…
4. Design Halloween-themed Social Media Campaigns
It's a festivity and it cannot be plain and simple.
While your Halloween marketing ideas are taking shape, you should first crack the festive discount offers over social media because social media platforms are heavily populated and are an easy way to trigger the psyche of consumers. Not only for discounts, but Halloween marketing ideas have also brought social media platforms in light to announce the launch of live events and eerily kinds of music along with fun activities.
View this post on Instagram
Driving on from rolling out improvements to your online Halloween marketing is the need of the day. Because small businesses are also moving on to social platforms, and it has set up the stage for a themed battle among businesses for Halloween.
For example, Starbucks has very smartly curated their beverages with the Halloween spirits.
View this post on Instagram
Treats just for you…
Organize a picture contest for Halloween costumes.
Let your imagination go wild on social media platforms with Halloween puns.
Choose a Halloween color scheme or theme and go with it.
Make a creepy image every day and post it on social media.
Get the Top 15 Holiday Marketing Campaign Ideas For Any eCommerce Businesses!
Build your holiday marketing campaign amidst this Corona effect and make your business bloom again.
5. Scary Creatives for a Scary Halloween
As already discussed, social media is a great opportunity to pitch in the Halloween sale to spread the message in real-time. Please take heed and use these tactics to upscale sales this Halloween.
Prepare Facebook posts, Instagram stories, and/or tweets with engaging content and interesting Halloween designs before the big day.
Use intriguing hashtags such as #trickortreat #Halloweendeals #Halloweensales to increase the visibility of your posts. You may also create your custom hashtags to uniquely viral your words to offer sales.
Activate your inner creator and come up with videos that will shake your audience.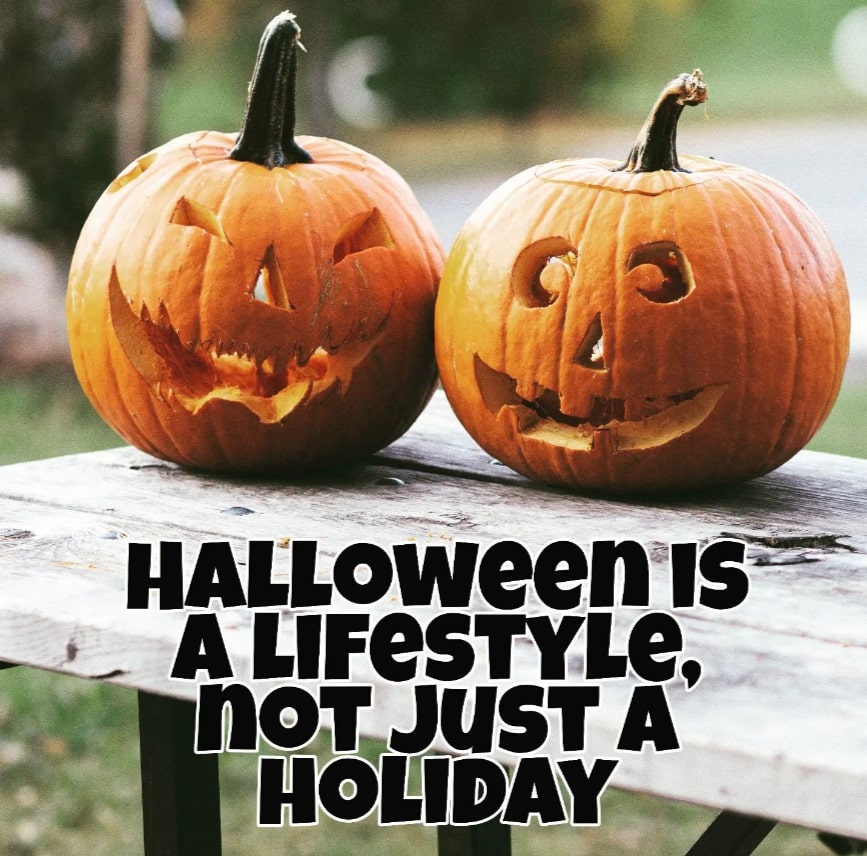 Every time you plan to create resources for your marketing upheavals, remember that festivity brings the reasons for celebration, joy, and acknowledgments. That is why targeting the consumers' emotional connection in the right direction will help you grow better with your targets.
Treats just for you…
Create a Halloween-themed video with on-brand colors and holiday-appropriate messaging for the flash sale.
Post how-to topics that are relevant to your business.
Create a video that summarizes all of the season's highlights.
Add some Halloween-ish look to your page i.e. spider webs, pumpkins or changing color schemes.
Increase your Holiday sales this year with 21 best tips!
Learn 21-holiday sales tips you can use to create strategies that will increase holiday sales of your eCommerce store this year.
6. Collaborate with Other Businesses
Being an active member of this society, you should take heed in helping out the society which is revolving around you and your business as well. Look for events held by a local organization that are timed to coincide with a holiday sale. Join them to find out what's going on in the last week of October.
If nobody is planning, then you may suggest other special occasions on the theme of Halloween promotions and events. Being an investor or sponsor in local festive gatherings puts forward a strong vision you carry immensely growing your brand image and brand value as well.
For example, Mars, the candy makers collaborated with 20th Digital Studio and Disney Advertising Sales to launch their very own horror short film series – Bite Size Halloween series. Mars agreed to this collaboration hoping to reach the homebound audiences who scroll through a variety of contents sitting at home across all Disney platforms.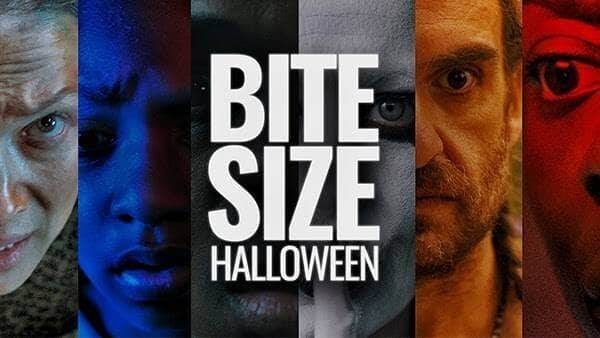 Treats just for you…
Organize a Trick-or-Treating contest or pumpkin-carving competition.
Share Halloween-themed content created by others.
Organize a Halloween Party
7. Run a Themed Email Marketing Campaign
You can never go wrong with email marketing. It always stands up with the saying "old is gold". The data shows that even today, 91% of existing customers prefer personalized emails and coupons to social media flyers. It will fascinate you to know, email advertising is additionally 40 times more viable at obtaining new clients than Facebook or Twitter.
As you are in the phase of implementing your Halloween marketing ideas, customized emails are indispensable. Jotting down and designing new Halloween-themed email templates for new offers is a great approach to lure in customers. Halloween-customized themes will make your clients feel the same joy and excitement for the festive sale as you.
For example, considering the Halloween customized email template from the top-clothing brand Mango. This brand is popular for its elegance and classy clothes and they have maintained the same feel over their email template too.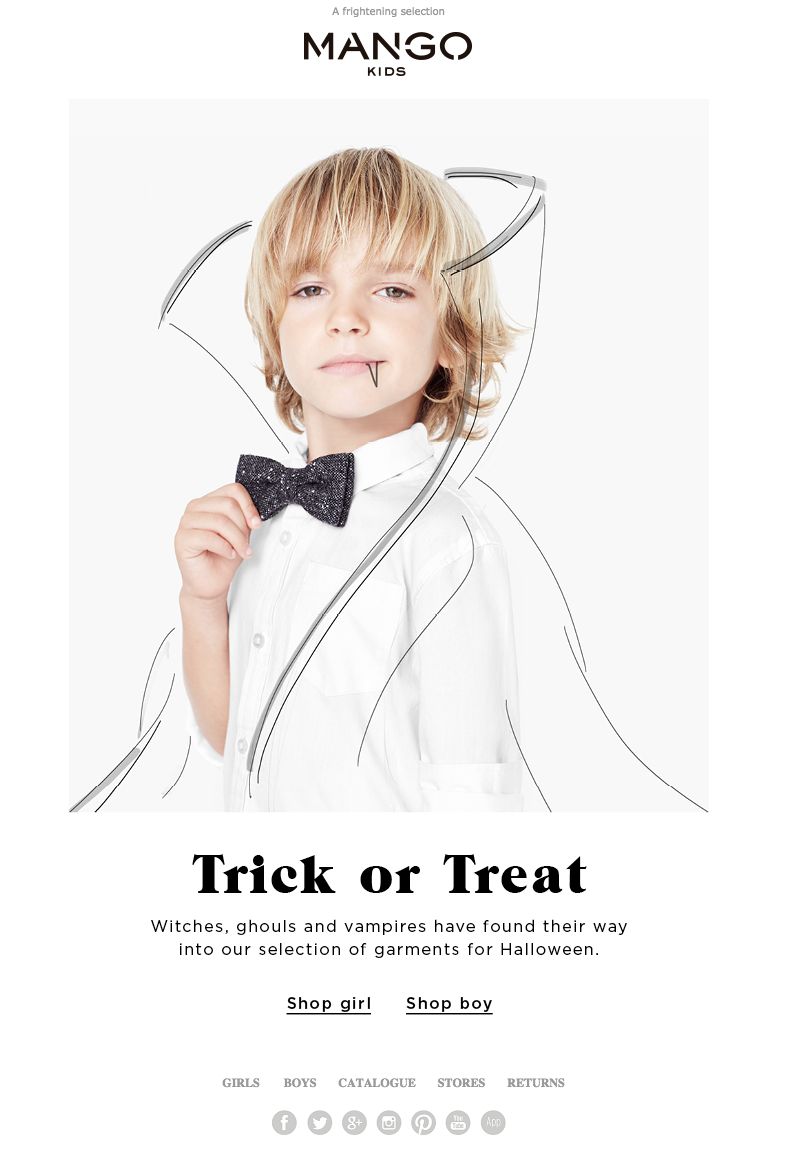 Additionally, there are some crazy spooky templates available in the market for your email Halloween marketing campaign ideas. Just get the templates and fill in your content and you're all set to go.
Following through the Halloween email marketing templates, here are some varied examples from various industries like –
For Food/Restaurant Industry

Source: Emails Pabbly
For Costumes & Apparels Industry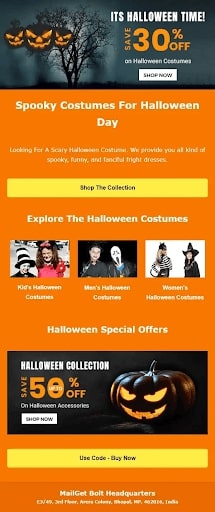 Source: Emails Pabbly
Treats just for you…
Freebies for Halloween
Include product suggestions with a Halloween theme.
FOMO (fear of missing out)
8. Season Your Google Ads with Spooky Spice
We are all aware of the paid advertising campaigns and how they reap the potential benefits for the business if done right. And we are also aware of how these paid ads can prove to be a bane if not planned well.
It's the festivity hour planning and I won't suggest you take any risk. Therefore, you must be ready with a deep search analysis on keywords and their trends before you plan to bid on keywords for your ads.
Also, lay great emphasis on your ad copy for the best possible reach. Your google ads incorporate a major section of your Halloween marketing ideas draft that aims to skyrocket your online sale this Halloween.
Treats just for you…
SearchEngineWatch lists down the keywords that work for the Halloween marketing campaigns–
Halloween marketing
Halloween horror nights
Frozen party
Swirl candies
Orange pumpkin
Spooky house hour
And more…
While it's crucial to include modern topics into your content strategy, focus on creating content that's relevant to your target audience, and authentic to your business.
9. Halloween Pre Advertising
According to the National Retail Foundation, 40% of active buyers tend to buy things before the festivity hits the ground (and in this case Halloween). So, rack up with the preparations of the Halloween discounts and deals for your customers to grasp in the early bird sales fever. It will most possibly make a BIG start for your holiday season sales.
Get ready with your scary promos, bulks of customized stock, store decoration, and more to handle the flooded sale you hope for.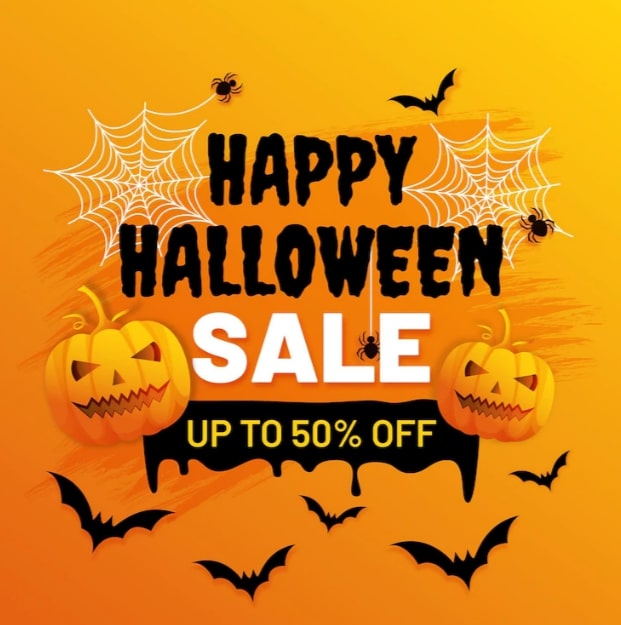 Well, if you don't wish to start a month before the Halloween offers, you can always move towards social media and email marketing campaigns to spread awareness of upcoming sales. Make sure you spread the word nicely so that your buyers could catch the deal and enjoy the outcome!
Go for Halloween blog messages, social media advertising, and email commercialization, marketing campaign ideas, or your website to Halloween decorations, home-made supplies, host a Halloween costume photo contest,…Try and test out what works best for you!
Halloween's Celebration for All!
Gone are the days when we only used to decorate our home with lighted pumpkins, candles, and much more. Children from different age groups come to collect candy and toffees from home.
Today, even the businesses are deeply involved in the Halloween Marketing ideas brainstorming sessions to dig in the best deals suiting the festivity while there are parties, get-togethers, and picnic celebrations planned to chuck off the darkness of the event.
Large parties take place with participants wearing frightening costumes which are making excellent news for niche business upliftments.
Well, I'm not talking about young adults having fun… but the National Retail Federation claims much more than that.
It says that starting up with the Halloween sale ideas, it goes up to the Halloween celebration which is planned by 18-25 years of age folks. 25-35 years of age people and 36-45 old people also plan to celebrate hard on this spooky occasion.
Let the Celebration Sales Begin with Spooky Halloween Marketing Ideas!
This will be a known fact that every human on this earth loves to celebrate the occasion with their family and friends. But keeping this same essence intact with the store festive sale is a slightly difficult thing. Don't make your online business suffer anyhow.
Make this year's Halloween sale the scariest discount ever and décor your Halloween online stores with something fishy yet interesting.
Do let us know in the comment section your thoughts or any doubts related to the same.