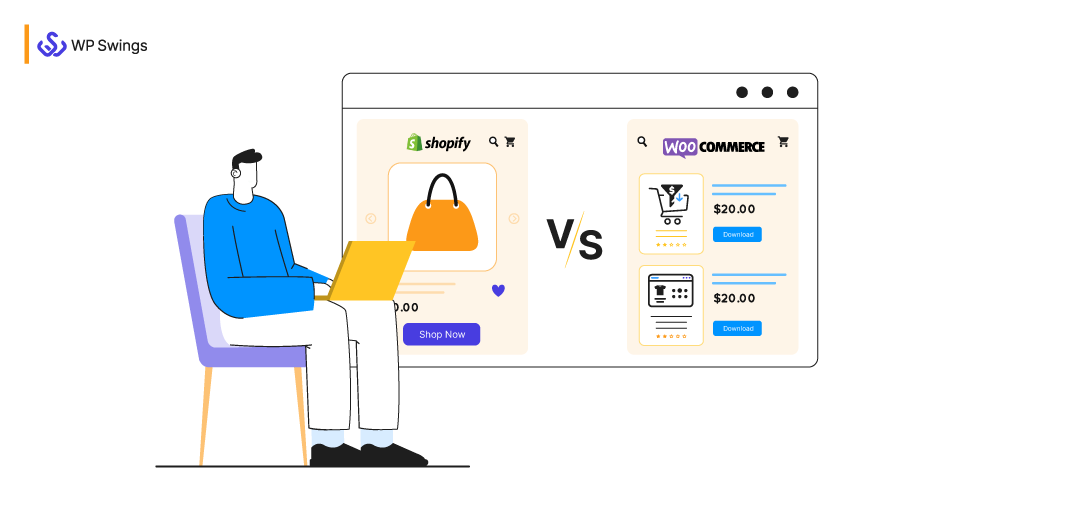 Are you planning to start an eCommerce store?
I would say it's a great idea since the recent survey claims that 95% of purchases will be done online by 2040.
However, the idea of an online business also brings some real struggles and confusion. The most critical doubt is selecting the eCommerce platform for doing business online.
Two ultimate solutions are better than the rest: WooCommerce and Shopify.
WooCommerce and Shopify have multiple strengths and can be an ideal key for you to construct an eCommerce store, and you can do this all on your own without any support from experienced designers or developers.
Firstly, which one of these will suit your exact requirements well, Shopify or WooCommerce? Which is more feature-rich or more affordable or flexible, and easy to work with?
There are tons of questions to reach, but you will get all the solutions in this in-depth comparison, and you will learn exactly which eCommerce platform to select based on your necessities. So, let us dive into it!
Everything You Need to Know for the Final Verdict
WooCommerce vs Shopify! What Is the Basic Difference?
To begin with our in-depth comparison of the two most favored eCommerce platforms on the web, we must disguise the basics and highlight what drives these platforms to show up.
What Is WooCommerce?

WooCommerce is an open-source eCommerce plugin made for WordPress. It lets you edge the most effective content management system (CMS) and utilize it to operate an online store.
WordPress is the beloved website builder fueling 43% of all websites, and what many do not know, WooCommerce is the most favored eCommerce platform (actually more famous than Shopify).
According to BuiltWith, more than 3.8 million WordPress websites operate WooCommerce, making it the most famous platform in the eCommerce industry. A triumph due to the ease of use, powerful features, and endless customization choices.
Hire Professionals To Build Your eCommerce Business!
Get the best WooCommerce Developers hired to build your dream story
What Is Shopify?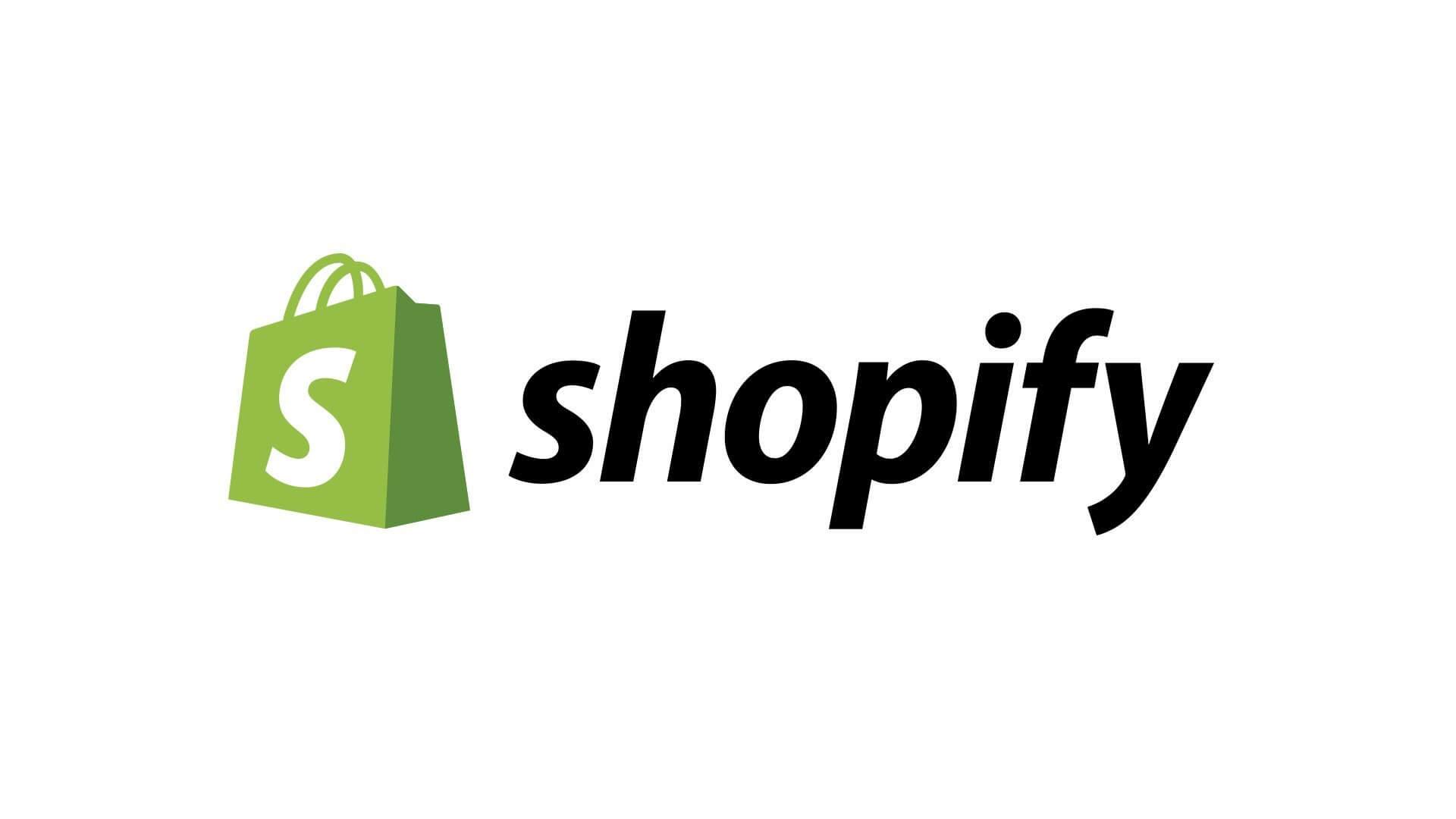 Shopify is a hosted eCommerce platform that enables you to create an online store, receive payments, and handle your inventory, all from a single platform. This platform has more than 1 million merchants and delivers a host of new features thanks to regular updates.
With Shopify, you do not require to bother about technical knowledge. Every aspect of the Shopify plan includes web hosting, security, domain, etc. Just purchase the Shopify package, and you can begin monetizing it.
Both WooCommerce and Shopify are excellent places to begin your business. However, you can even push more sales when incorporating your WooCommerce or Shopify store into splendid online marketplaces like Amazon, eBay, Etsy, and more. Choosing between the two platforms depends totally on your requirements and skill level.
Overall Popularity
Let us take a look at the Market and Google Trends of WooCommerce and Shopify:
Market Share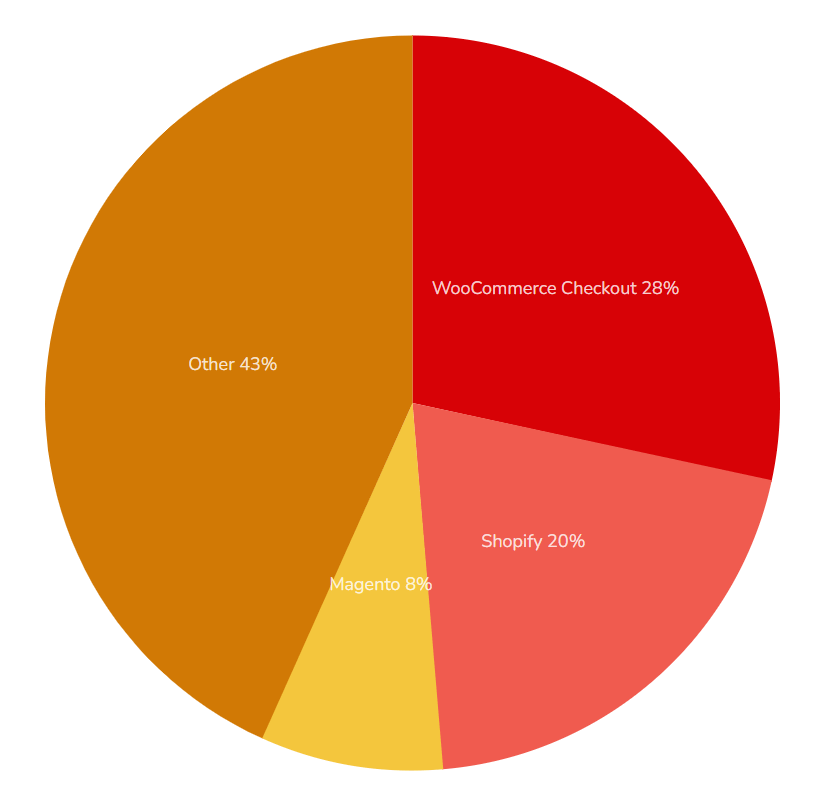 WooCommerce and Shopify are the two ultimate platforms for creating an online store.
According to Builtwith, WooCommerce has caught 28% of the market with nearly 6 million users. Daily, WooCommerce is downloaded at least 30,000 times and is constantly at the top of the rankings. Similarly, Shopify is a powerful opponent of WooCommerce, with a 20% market share and about 5.5 million customers.
Google Trends

The worldwide comparison- Shopify vs WooCommerce for 12 months. The Google Trends result encloses the index of the interest over time, which expresses search interest close to the highest point on the chart for the time, and the regional analysis comparison. According to the chart, the WooCommerce keyword interest index is ever more significant than 50 all the time, whereas the Shopify keyword is less than 25.
Now let us compare WooCommerce vs Shopify to see which is the absolute best!
WooCommerce vs Shopify: Compared for 2022!
We've done some research and looked into what each of these platforms has going for them. Keep reading to find out who comes out on top.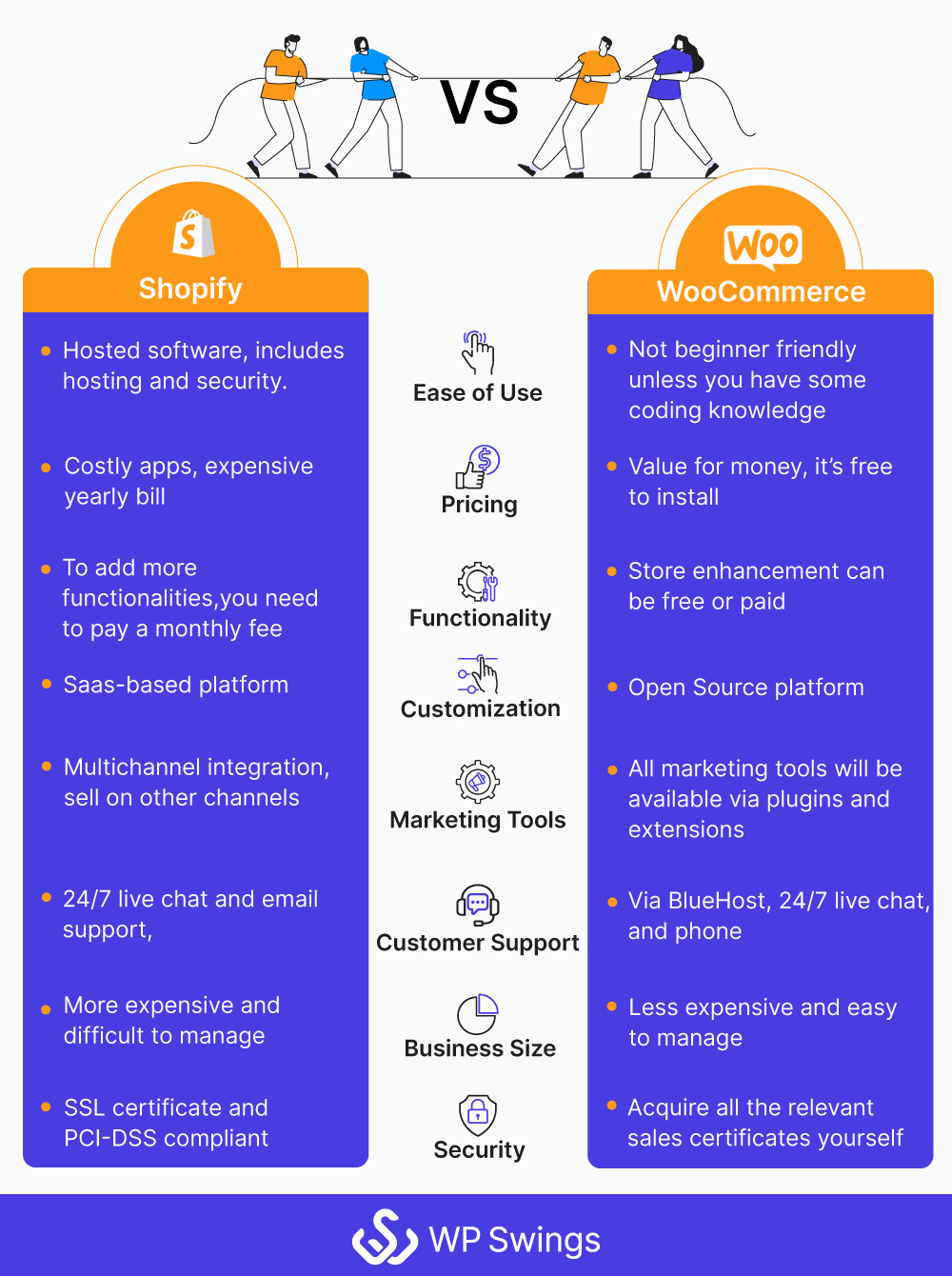 Now let's start the showdown…
WooCommerce vs Shopify: Ratings & User Preferences
Well, this is the first and very basic criteria of difference – The Ratings!
As a customer, we often look out for reviews and ratings of the product before we make a decision to purchase, even for daily-use commodities. Of course, it makes sense that the entrepreneurs who'll be investing their fortune to start and run a business will do some research too.
As per the ratings, it gets you a little closer to trimming down your requirements before choosing which eCommerce platform is best for you.

The WooCommerce platform aggregates to 4.2 ratings with the highest ratings in the Help & Support category followed by Value for Money, Website Features, Sales Features, and Ease of Use (the minimum rated).
The Shopify platform on the other hand leads the ratings with a 4.6 score, being the Sales Features to be highly rated followed by the Website Features category and least rating the Value for Money category.
The market giants and users often share their preferences with bifurcated scoring for the features that are relevant and non-relevant for their businesses. Litextension also shared their honest review with the following ratings considering the pros and cons of working with each platform.
WooCommerce vs Shopify: Pricing
The very basic factor of confusion – "How much are you willing to invest in starting an eCommerce business?"
Setup costs are not the only major expense for starting an online business. Instead, it is just one of the costs followed by many others. Hence, you might either look for a fixed pricing package or a flexible pricing structure. It is completely your choice considering the requirements of your business model.
Well for the eCommerce platforms in the face-off, WooCommerce is the FREE platform with flexible pricing while Shopify has a fixed pricing structure.
Table: Interim plans for both the platforms
| | |
| --- | --- |
| WooCommerce | Shopify |
|  Starter ($13.99/month) | Shopify Basic ($29/month) |
| Plus ($17.99month) | Shopify ($79/month) |
| Pro ($31.99/month) | Shopify Advanced ($299/month) |
The fixed pricing structure of Shopify, however, makes it more convenient to track spending than the dynamic spending structure of WooCommerce.
Note: Both WooCommerce and Shopify offer "Enterprise-level Pricing Plans" via quote – suitable for enterprise businesses.
How Much Does It Cost To Run An Online Store?
Want to know the expenses to set up your online store using WooCommerce?
WooCommerce vs Shopify: Usability
Not all business owners are technically sound and comfortable with complex technical procedures. Well, you may or may not be good with the technicality. But, in either case, having an easy-to-use portal to set up an online store will be the best. Isn't it?
In the showdown of Shopify Vs WooCommerce, I voted for Shopify in this category.
Shopify is fairly easy and quick to get familiar with. As you already know, Shopify is the complete tool. Therefore, it is more comfortable to manage products, payments, inventory, etc. Furthermore, Shopify offers a smooth drag-drop menu to handle everything flawlessly.
WooCommerce, on the other hand, isn't a complete package. This means that the site owner has to manually look into each activity from the site hosting to its security.
However, 50k+ WordPress plugins are available to serve you the required purpose but it will eventually increase your installation costs only.
Explore more WooCommerce Plugins
Before you make a decision!
WooCommerce vs Shopify: Scalability
With the expansion of business, the struggles for handling and streamlining various processes also grow. Amongst the two eCommerce platforms in the discussion, Shopify conveniently manages every technical aspect for you. It automatically looks for security improvements, upgrades, backups, and other factors hassle-free.
While on the other hand, WooCommerce gets a little baggy because increased traffic on the WooCommerce store means more need for manual challenges like upgrading web-hosting plans, improving caching and content management systems, etc.
WooCommerce vs Shopify: Design, Themes & Templates
The first thing that attracts your customer's interest after landing on your website is the design, look and feel of your website. The UI/UX is important to hold the eye of your customers – something that they couldn't resist but explore.
Website designs, themes, and templates hence are the vital element of your business setup process. Taking this into consideration with the Shopify Vs WooCommerce tift, WooCommerce takes a huge leap leaving Shopify with tough competition.
Although Shopify themes and designs are alluring and can be customized from the admin's panel. Shopify is still restricted with the number of themes available which is just 71 (to be exact).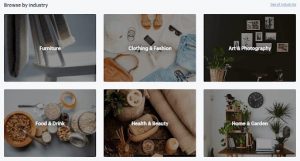 Source: Shopify Themes
While, with WooCommerce, it's hard to think about such limits. The reason is, WooCommerce is compatible with almost every WordPress theme and template. Therefore, you have a wide range of choices to choose the themes and templates for your online storefront with WooCommerce. And yes, the themes and Templates for WooCommerce can also be customized as per your needs.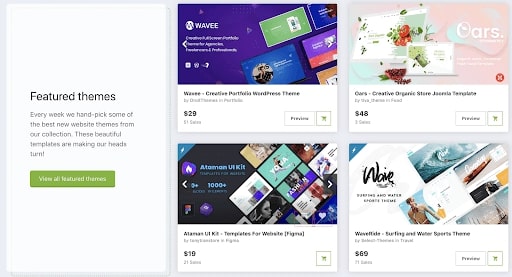 WooCommerce vs Shopify: Blogs & Content
Content plays a critical role in online businesses. All your marketing, sales, and other processes are somehow dependent on the content you share with your customers. WordPress is the best Content Management System that gives an added advantage to WooCommerce. With WooCommerce, creating blogs and content allows you to use the most creative and innovative approaches. Blogging with WooCommerce gets even more handy with the themes and templates support.
On the other hand, blogging with Shopify is just another standard feature. Although it is quite easy to blog with Shopify as well, it lacks the innovative advantages that WooCommerce can offer.
WooCommerce vs Shopify: Plugins and Installation Support
Adding plugins to your eCommerce store helps you to extend your store's functionalities. These extended functionalities can be anything from simple inventory management to a one-click checkout process, marketing to SEO, and EVERYTHING!
Since WooCommerce is an open-source platform and an eCommerce plugin for WordPress sites, it has access to 50k+ plugins – both free and paid. Therefore, building a fulfilling website without any limitations is easier with WooCommerce.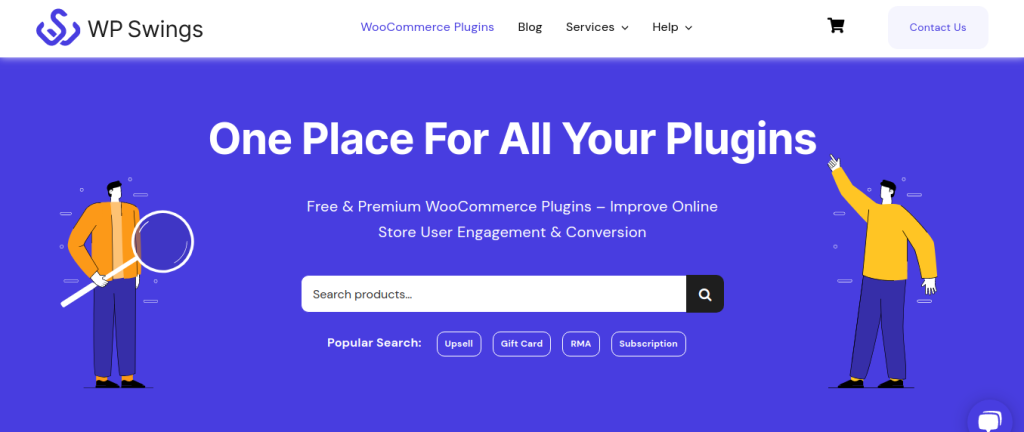 Shopify has a wide range of apps available in its App Store. However, most of these apps are developed by third parties and have their own costs.
Explore The Top WooCommerce Plugins In The Market With Us!
WooCommerce vs Shopify: Payments and Transaction Fees
An eCommerce business's basic requirement to sustain itself in the market is the options it offers for the customers to make payments. More options for the customers to pay means offering more convenience to them.
WooCommerce and Shopify, both eCommerce platforms offer over 100 payment gateways – either in-built or added via integrations.
WooCommerce, by default, supports PayPal and Stripe as payment methods. However, regional payment methods are also supported by WooCommerce. The plus point here is that there is no additional transaction fee involved in WooCommerce as it is self-hosted.
While Shopify, on the other hand, offers multiple payment gateways along with its own developed payment gateway powered by Stripe. Also, you can opt for the third-party payment gateways too but it is however followed by the additional transaction fee which is 2% on each transaction for the basic plan and 5% for the advanced plans.
WooCommerce vs Shopify: Dropshipping
eCommerce business is a versatile business model. A drop-shipping facility is a very useful business approach for eCommerce business owners who don't want to get tied up with inventory and stock maintenance problems.
The drop-shipping concept is very interesting. It is a system where the business owner need not maintain the stock of the listed products. Instead, he/she can just directly ship the products from the vendors to the customers.
Considering the Shopify Vs WooCommerce comparison on this aspect, WooCommerce is more popular. Because with WooCommerce, business owners can create their own marketplace using extensions to import products, order lists, etc.
While the Shopify platform offers the regular process of selecting products, adding them to the cart, and making payments. Once the order is placed and confirmed, the availability can be checked with the vendor for the ordered products and placed for shipping. Although Shopify has various integration apps for popular drop-shipping marketplaces like Oberlo, AliExpress, etc., the fees, shipping costs, and other following systems are different for every marketplace.
WooCommerce vs Shopify: Security
All businesses need security – for themselves and for their customers as well. It's even more crucial for online retailers, as you're not only processing your customers' online transactions. You also hold their personal information to make their future purchases more convenient.
Taking both the eCommerce platforms into consideration over their face-off – Shopify Vs WooCommerce, it is an easy win for Shopify here as Shopify is a hosted platform, meaning security is taken care of for you. Shopify comes with an SSL certificate and is PCI-DSS compliant. However, with WooCommerce, you'll need to source SSL and set up PCI-DSS compliance.
WooCommerce vs Shopify: SEO Compatibility
As WooCommerce and Shopify are both robust eCommerce platforms, it's a tough choice between Shopify Vs WooCommerce when SEO compatibility is concerned.
WooCommerce is developed with highly optimized SEO code. Also, its integration with WordPress offers access to a wide range of SEO plugins. It's convenient to customize URLs and add detailed meta descriptions and page titles to inform Google about the context of these web pages and help the related user get to it faster.
Meanwhile, Shopify also offers a good range of SEO plugins in its App Store. However, WordPress's SEO plugin – YOAST is very simple to use and extends excellent support
to its users. With Yoast along, it's more like having your SEO expert.
Note- You can also check out the best Shopify Live Chat Apps for 2022 for optimizing your marketing and sales cycle.
Not Sure How To Sell More On Your WooCommerce Store?
WooCommerce vs Shopify: Which One Should You Go for?
WooCommerce and Shopify are both effective platforms to begin your eCommerce store. It is time for the last verdict to assist you in completing the conclusion on whether to select WooCommerce or Shopify. It comes down to your skills and preferences.
If you want a solution with convenient SEO traits, customizability, flexible scalability, hold better control over your design, or your primary marketing strategy is to push traffic via content for search engines, then select WooCommerce.
If you are new to eCommerce, do not like to worry about a technical aspect or a tricky layout function, and want maximum security and dedicated support, go for Shopify. Likewise, if you want to try things and a few products, try out Shopify's 14-day free trial to notice how it performs.
Nevertheless, we do believe that selecting the right platform for your online business is not easy. Thus, before concluding, we suggest you spend some more time peeking distant into our comprehensive WooCommerce and Shopify detailed analysis.
Table: The Final Showdown Results on Category Basis
| | | |
| --- | --- | --- |
| Category/Basis | WooCommerce | Shopify |
| Pricing | ✔️ | ❌ |
| Usability | ❌ | ✔️ |
| Scalability | ❌ | ✔️ |
| Design & Templates | ✔️ | ❌ |
| Blogs & Content | ✔️ | ❌ |
| Plugins & Installation | ✔️ | ❌ |
| Payment & Transaction Fee | ✔️ | ❌ |
| Drop-shipping | ✔️ | ✔️ |
| Security | ❌ | ✔️ |
| SEO Compatibility | ✔️ | ❌ |
Willing To Migrate Your Shopify Store To WooCommerce?
WooCommerce vs Shopify: Most Frequently Asked Questions!
There is no end to the people's questions. And, here we try to resolve the most frequently queried questions when WooCommerce and Shopify are in the talk.
1. Should I Choose WooCommerce or Shopify?
This is the question of why we have created this blog. Well, refer to the above section to know the pros and cons of using each platform and then decide which one to choose considering your business requirements and what each platform has in store for you.
2. Which One Is More Popular: Shopify vs WooCommerce?
According to Builtwith, WooCommerce is the most popular platform accounting for about 27% of the top 1 million websites. Shopify, on the other hand, accounts for a 21% share.
3. Why Should You Not Use Shopify?
Shopify is, from a wider angle, an impressive eCommerce platform including everything that an online business may require. But its biggest advantage is also its greatest con. Since it provides every service, all these added services are subject to charges. This means that a lot of transaction fees are involved while working with Shopify. Even the additional apps and plugins are mostly available in premium or paid versions.
4. Can I Use Shopify With WordPress?
There is a way to use Shopify with WordPress. So, yes, you can use it. However, it is a little complicated process to set up this combination, you'll need to install Shopify's Buy Now button using Shopify Lite on your WordPress website, and then all your checkouts will be redirected to the Shopify cart.
5. What Are Some Alternatives to Shopify and WooCommerce?
Some alternative eCommerce platforms that are also part of the race, other than WooCommerce and Shopify are –
BigCommerce
Squarespace
Magento
Wix, etc.
Not Sure Which Platform Is Best for Your Business?
Wrapping Up…
I hope that by now you must have made up your mind about which eCommerce platform is best for you. The Shopify Vs WooCommerce fight isn't new. But, overall they both are robust and correct to help you set up an eCommerce store.
Anyhow, if you feel a need to consult before making a decision, we're here for you. Connect with our WooCommerce experts by submitting your query here.