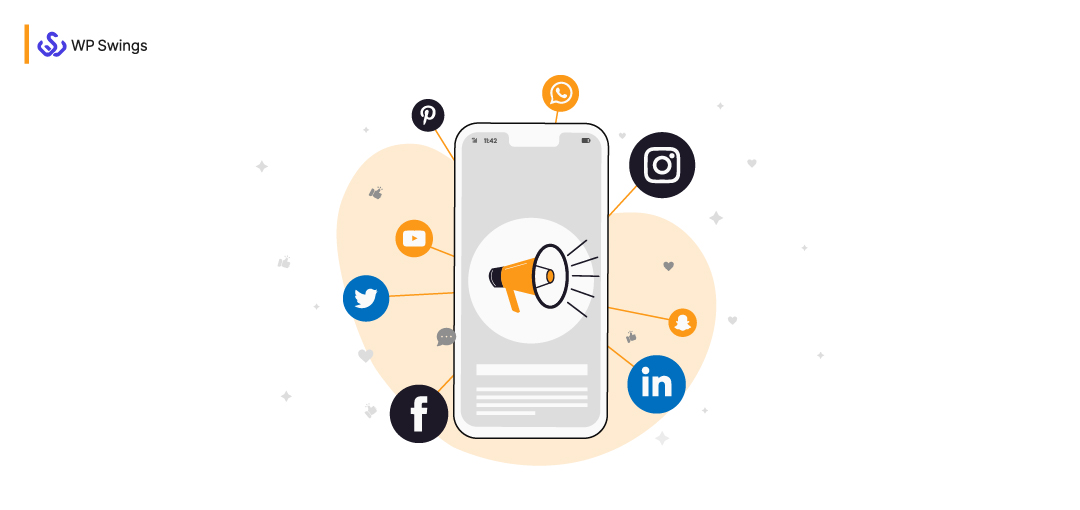 "Mobile helps you to stay relevant."
In 2020, the world was hit with a significant outbreak of a life-threatening disease. People were forced to stay indoors for a long span of time. This is the reason why individuals were glued to their mobile devices all the time to keep themselves entertained.
According to a new PwC report, the pandemic has driven demand for internet access even higher – and boosted global data consumption as a result. There are new and innovative mobile marketing strategies coming up every year.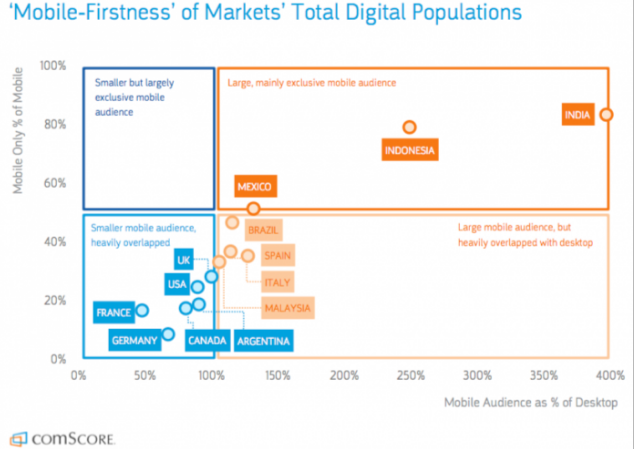 There is no denying that mobile technology has become an integral part of practically everything. Today more than 85% of the internet users are on mobiles.
You'll be surprised to know that a recent study shows that millions of people have come to rely on their smartphones as a quick means of accessing the internet. There's a high chance that you might well be reading this on your phone. So, this in a way changes consumer behavior forever. The sellers can not just physically provide or advertise the product or services that they sell but will have to dive deep to make good use of this behavioral shift and to benefit from this!
But how will you do this? The answer is very simple and you are at the right place because we are here to address all your queries. Continue reading this blog to find out more about mobile marketing tips and strategies.
But, what's in it for you?
(Jump to the section that interests you the most!)
What Is Mobile Marketing?
We have now established that advertising and marketing through physical mediums will not work anymore because of the changing consumer behavior. This is where the concept of mobile marketing comes in.
What is Mobile Marketing?
Mobile marketing is nothing but the art of marketing your business or brand in such a way that it appeals to mobile users. (So almost everyone.)
According to WordStream,

"When done right, mobile marketing delivers personalized, time- and location-based information to customers or potential customers who use smartphones, so they get exactly what they need, even when they're on the go."
Mobile Marketing Is Significant and It Is the Future of Marketing. Don't Believe Us? Look at This Statistical Data: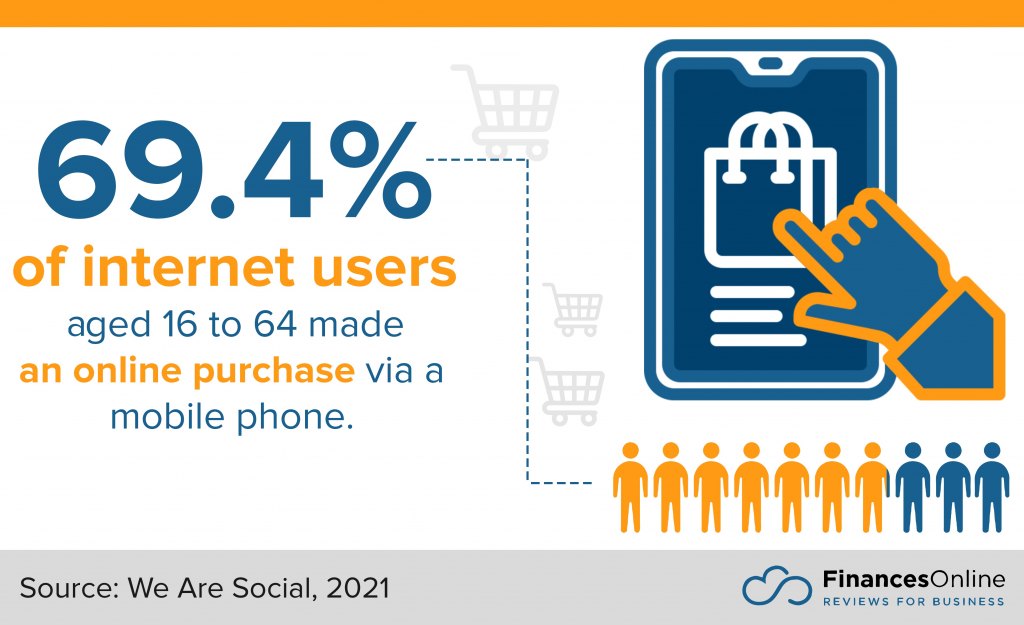 Imagine reaching 69.4% of brand new potential customers but just adopting and using new strategies and trends. It is a win-win situation. It is always fun to be evolving with new technologies and trends. And, we are here to guide and help you through it.
Mobile Marketing Strategies 2022
Before jumping into the tips and tricks of mobile marketing it is important to understand the ongoing strategies and trends that, you might want to adopt to increase your potential customers, thereby increasing the overall revenue of the company.
1. Social Media
Smartphone users regularly visit different social media platforms to keep themselves updated and entertained. You can use this to your advantage.
Look at This Infographic To Understand the Statistical Data Better.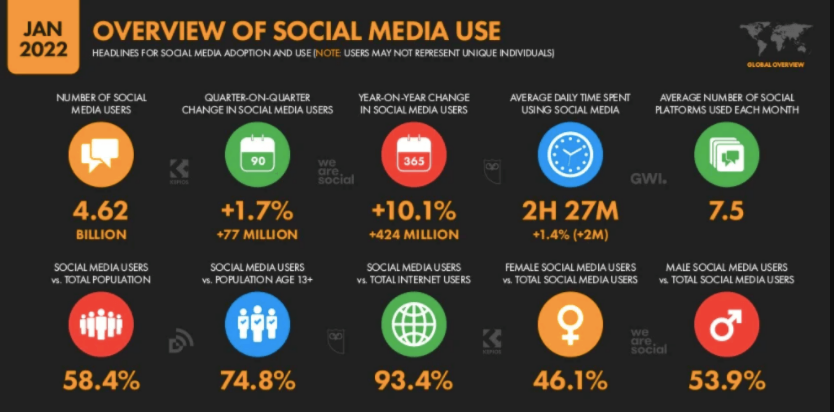 The first step should be to make a reliable and powerful social media presence. This is done by building profiles on these platforms. After building a profile, you can run campaigns promoting your products or services. You can also promote your business or its products by making your followers a part of your marketing process.
Learn Social Media Marketing Effortlessly!
Social Media Marketing For Your WooCommerce Store: How To Do It.
For example, you successfully ran your first social media campaign. You can now share the thought process behind the campaign and the end results with your followers. This helps you win their trust. Thus, increasing your customers.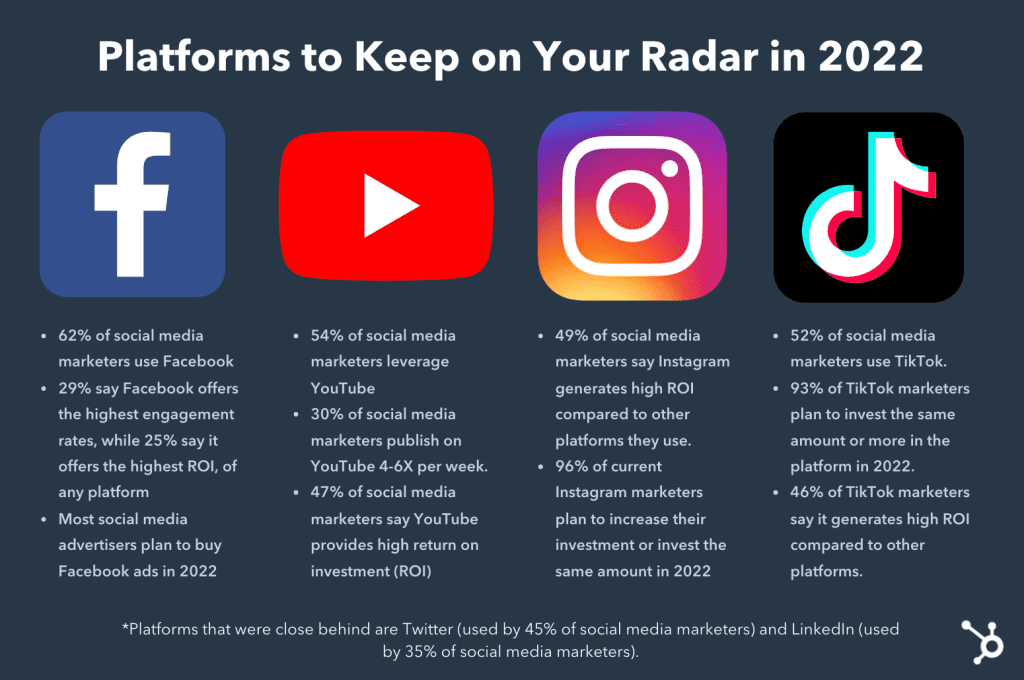 Another important aspect is to target the right audience. Different platforms have different sets of audiences. The marketer will have to be very smart with this. Identify your target audience first and then proceed with social media campaigns.
2. GPS Marketing
Also known as Geo-Targeting or Geo-Location Marketing. Here the seller can use the GPS function to track their audience's location and show them customized advertisements as per their location. You can increase the number of visitors to your store by using this strategy.
Coach, a luxury brand, is a living example of using this strategy. They used geo-targeting to increase their in-house purchases and store visits.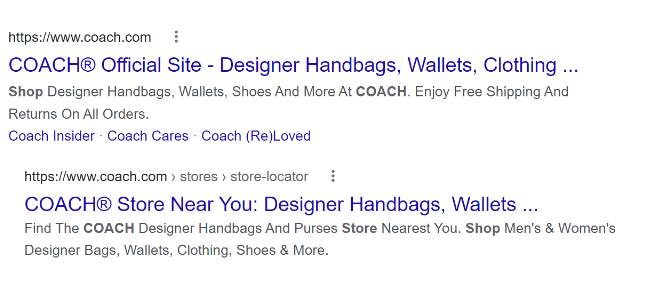 3. Use of Metaverse
I found something really interesting while I was on the internet yesterday and I thought this is that one strategy that you can not leave behind — The Use of Metaverse.
If you are not accustomed to this term. Don't worry! We'll be happy to make this blog more informative for all our readers.
What is Metaverse? A metaverse is a graphical application that allows its users to game, meet, work, shop, etc. Further, people can enjoy 3D spaces over it. It is the combined mixture of augmented reality, virtual reality, and blockchain. Users can enjoy ultra-fast broadband speeds, the online world, and virtual reality handsets.
Now, that you are familiar with this term. Let's address how it is connected to mobile marketing.
For example, an individual might just strap on a VR headset to shop at a store rather than going into a physical one or navigating to a brand's website. This is going to change the marketing techniques drastically.

You must have seen Lenskart's AR tool guide, where a person can try on the frames before actually buying them. And, there are so many other such examples.
4. In-App Marketing
In-App Marketing is nothing but advertisements that appear while you're using an application on your mobile phone, and this is among the important mobile marketing strategies. This is a great way to grab your customer's attention. The 5 popular applications used for this type of marketing are Facebook, Instagram, LinkedIn, TikTok, and Youtube. But there are so many other applications as well that you can use. The options are limitless. Explore as much as you want.
Learn How to Connect Your WooCommerce Store to WooCommerce App
WooCommerce Mobile App: What's In It For You?
These strategies can be adopted by almost all mobile marketers without much difficulty, but the catch here is to implement these strategies effectively. In the following section, we will talk about the tips and tricks that you can use for efficient mobile marketing.
Top 7 Mobile Marketing Tips
Mobile marketers are responsible for collecting nifty data and finding ways to use this data to provide the users and customers with an improvised and personalized mobile journey. Some marketers prefer using social media platforms like Instagram for this purpose, and some belief in using different analytics metrics to track the progress. But what makes one mobile marketer more successful than another?
Well, we have the answers for you. Here are the top 10  mobile marketing tips to improve your strategy:
1. Design Mobile-Optimized Emails
Did you know that writing mobile-optimized emails is different from writing a normal email?
Yes, it is. And, we are here to address this today. It is significant to design emails that will look good on smartphones. Because more than half of these are opened on mobile devices.
Some tips that you might feel will be useful for you in the future while drafting emails.
Use short and enticing subject lines. Mobile displays limited characters for the viewers. So, here use the "less is more" technique. Where you can give the gist of the email or just like an idea in the subject line itself.
The Preheader text is of prime importance here. What is a Preheader text? It is a short email preview that appears after the email's subject, which is easily visible to the customers receiving it. The trick here is to enhance your email's impactfulness by making this interesting so that readers will be excited to read the rest.
An Example of Persuasive Preheader Text Is: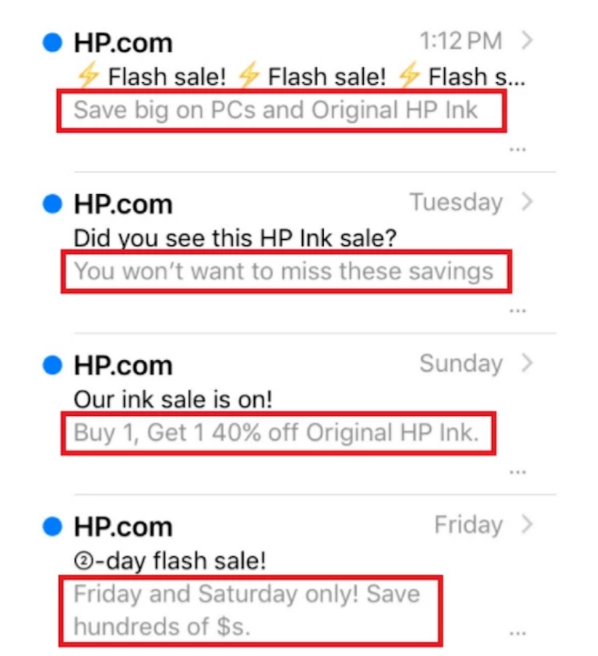 Keep your message concise because the reader might be distracted very easily by the other emails or mobile notifications.
It is important to use clear CTAs (Call-to-Actions) for the interested readers to use. For example, you can use prominent CTAs at the end of your emails.
2. Understand and Listen To Your Users
The results of any type of marketing is and will always be to cater to the needs and wants of your users. The end goal should always be to impress them, inducing them to make a purchase or recommend your product to their friends and family.
If you carefully observe your users and try to make a marketing plan or start a campaign as per their requirements, you'll see that it will all work out for the best. And, will result in great revenue generation.
You ask yourself the following questions:
Is the audience that I'm trying to reach tech-savvy? If not then I can just focus on making a basic website with clear and concise CTAs.
Are they interested in mobile games? If so you can dedicate a separate section for them to play games and earn points and later on redeem the same on your platform.
"Help your customers and you help your business."

~ Leo Burnett
3. Stay Relevant
You should always try to introduce uniqueness in whatever marketing campaign you are planning on starting. This is that one trait that makes you different from the other marketers. If you want to consistently produce and introduce new marketing campaigns, it is important to stay relevant for this.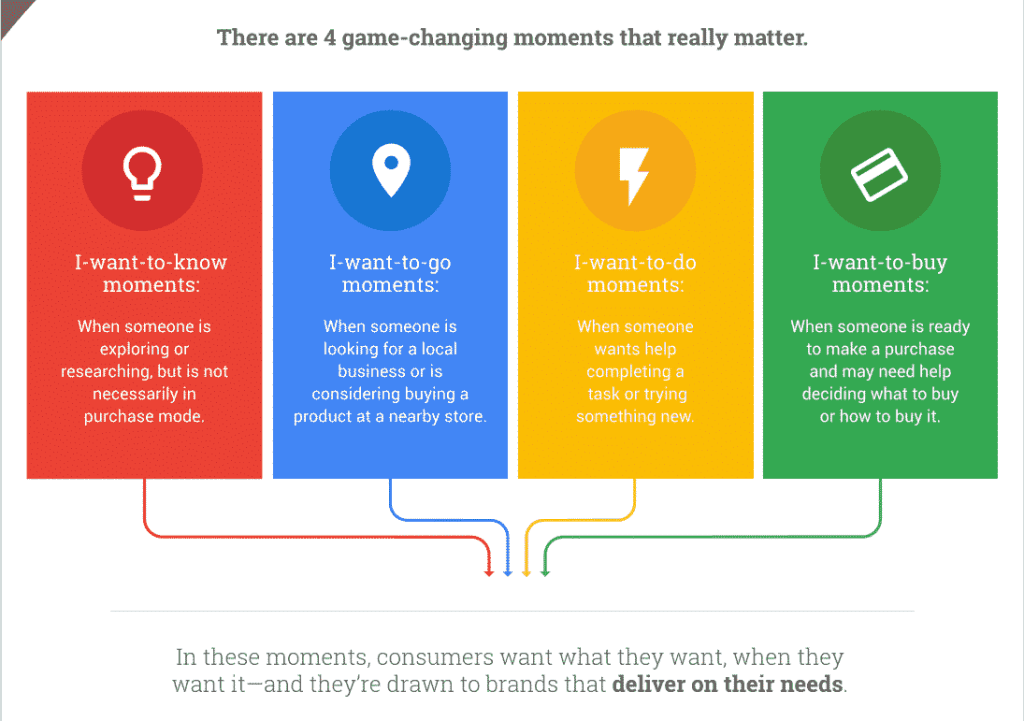 4. Make Your Website Mobile-Friendly
Mobile Marketing is all about making responsive designs. You can, for example, take a look at the mobile version of your site to ensure that it actually provides a good user experience.
Here are a few of the main things to check before launching a website:
Is your website's font big enough for your customers to shop clearly on mobile devices? Customers shouldn't have to squint.
Are your website's navigations and CTA buttons user-friendly? There's nothing more annoying than trying to click on a small button and hitting a totally different one by mistake.
How easy is it to find your content? Avoid hiding content or burying it at the bottom of the page. Ensure your mobile site is clean, organized, and straightforward at all times.
Check This Resource To Understand More About This!
How To Make Your eCommerce Store Mobile-Friendly?
5. Voice-Search Optimization
Most individuals search for a variety of things online from their smartphones. Some of them type it manually and others might use the voice search feature. In a survey, it was revealed that about 42% of users prefer using voice searches to manually typing the query.
Technology has evolved a lot no doubt, and now it's finally the time to face it and accept it. Alexa and Siri are used by millions of individuals every day because they make our lives easy and convenient. People are using it, and we're making it a habit. As a marketer, you must provide them with what they require, and optimize their journey on your platform.
6. Speed Up Your Website
Often everyone thinks that their website speed is okay just because it does not seem slow on their computer. But that's not always the case. Sometimes users also try to visit your website from their mobile phones and the speed might be slow there.
That is why we recommend you check your website speed. After doing your website speed test you will come to know what good website speed you should aim for. A good website load time is under 3 sec.
However, the faster the time of loading a page the faster revenue you will get. So, it is very important to check the website speed.
There are two popular tools that you can use to determine the speed of your website.
It is a web analytics service offered by Google that tracks and reports all the website traffic. This tool is not only for marketing or SEO experts, it is a tool that helps you in gaining serious insights about your website.
Google Analytics gives you complete information about the performance of your website. It accesses all of Google's unique insights and machine learning capabilities to improve your data. And also helps you in improving your user experience.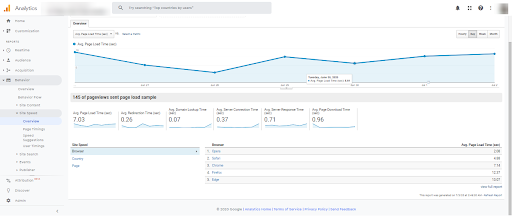 It offers you a range of marketing tools that will help people in ranking their website and making high revenue. This is designed to help you in tracking the overall performance of your site.
Read About Google Analytics 4
Will It Impact Your eCommerce Store?
Google Analytics is an excellent way to check the performance but you can also try GTMetrix. This is another free speed checking tool that can be very helpful for your website. It works much like GA (Google Analytics), but it provides more in-depth information. It offers you better optimization and suggestions based on results.
You can start the test by entering the URL on the page and then clicking on the text on your site. Since it is performed thoroughly, it can take more time to complete.
When the test is completed, you will get access to a lot of data. You will see how quickly your site loads, as well as other data, including the overall size.
It shows the most basic information for making your site load faster. Depending on your theme, the images you uploaded, the plugins you're using, and many other settings, it optimizes your site totally and gives you results to make your website work better.
Here Is an Example for Your Better Understanding in the Image Given Below: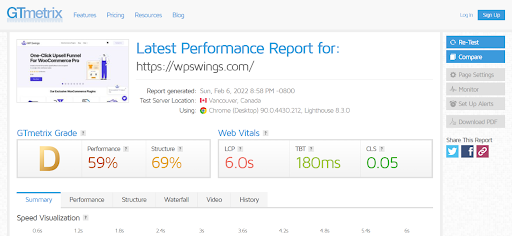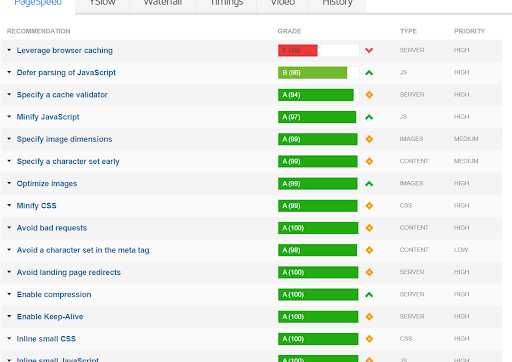 7. Accelerated Mobile Pages (AMP)
AMP (Accelerated Mobile Pages) was Google's initiative to ensure that websites load at an optimal speed on smartphones. This project aspires to "build the future web together" by permitting individuals to build web pages and advertisements that are fast, high-performing, and extremely responsive.
You'll be delighted to know that, more than 1.5 billion AMP pages have been created to date, and more than 100 leading analytics, ad tech, and CMS providers support the AMP format.
Here's an Example of an Amp in Search Results: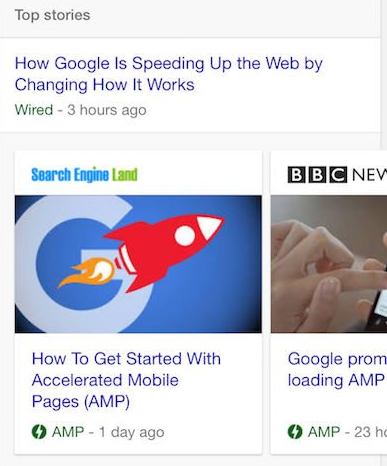 I guess we have understood by now that mobile marketing is here to stay! And, it will be better for all the marketers out there to accept and evolve accordingly. You can use the above-mentioned tips and strategies to your benefit and flourish easily!
Mobile Marketing Tools
We have listed some of the popular mobile marketing tools that will help all the readers and marketers to implement all the tips and the mobile marketing strategies effectively. These tools will help marketers to target the audience in a better and more effective way.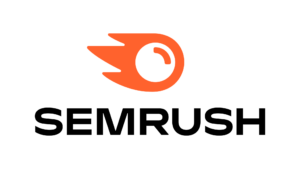 This is a one-stop destination for all your marketing needs and works flawlessly for mobile marketing as well. It has filters that help you target the audience that you want, and that suits your requirements. There are filters like preferences, dislikes, job roles, industry, education, etc. This helps messages reach the right target audience.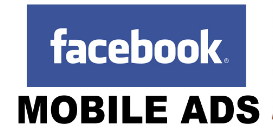 Social media platforms are the core of mobile marketing. Keeping this in mind Facebook mobile ads tool is of great help. These are displayed when a person is browsing through Facebook. This tool pick ups an individual's search history, buying habits, and interests to show relevant ads to the users.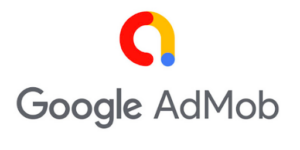 Admob is Google's initiative to make valuable and effective advertisements for all users. Almost all mobile marketers are really fond of this tool. The tool's understanding of the global demand, best formats, and app monetization techniques is out of the norm.

Tapstream is also a mobile marketing tool but for apps. It not only helps you to market effectively to your mobile audience but also targets your audiences with the help of information such as job titles, education, salary, interests, etc.
Key Takeaways
Mobile marketing is one element of marketing that is becoming significant and effective with each passing year. With the introduction of cool technologies like metaverse, it is here to change the future of all marketing strategies and campaigns.
We also have mentioned some key mobile marketing statistics that you should be aware of if you're starting with this.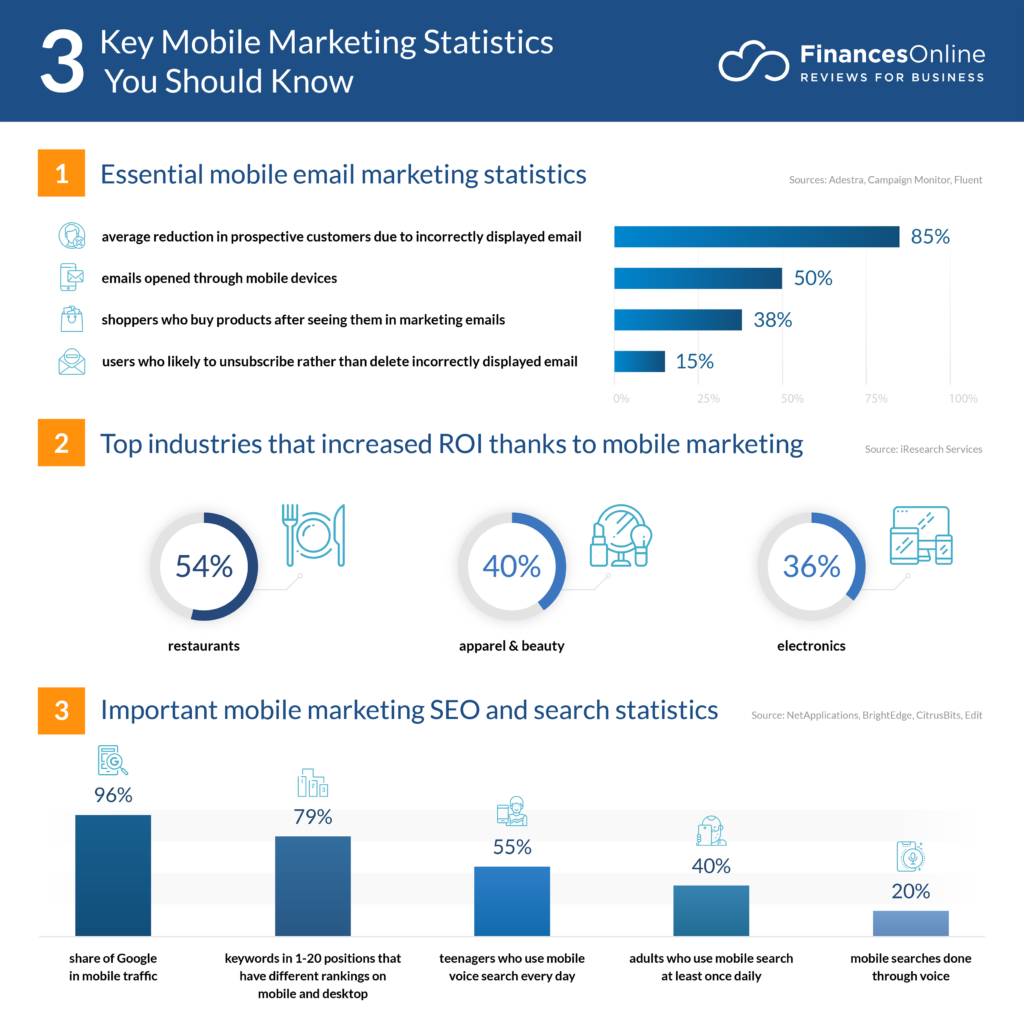 But what are the benefits of mobile marketing, and why will these mobile marketing strategies work for you? Well, we have the answer for this as well!
We have listed some of the main benefits of mobile marketing –
Provides immediate results
Reaches the right target audiences
Effectively tracks the results of the campaigns and strategies
It is extremely cost-effective
It builds long-term relations with customers
I hope we were able to convince you to keep up with the changing marketing strategies and campaigns.
Happy Marketing!