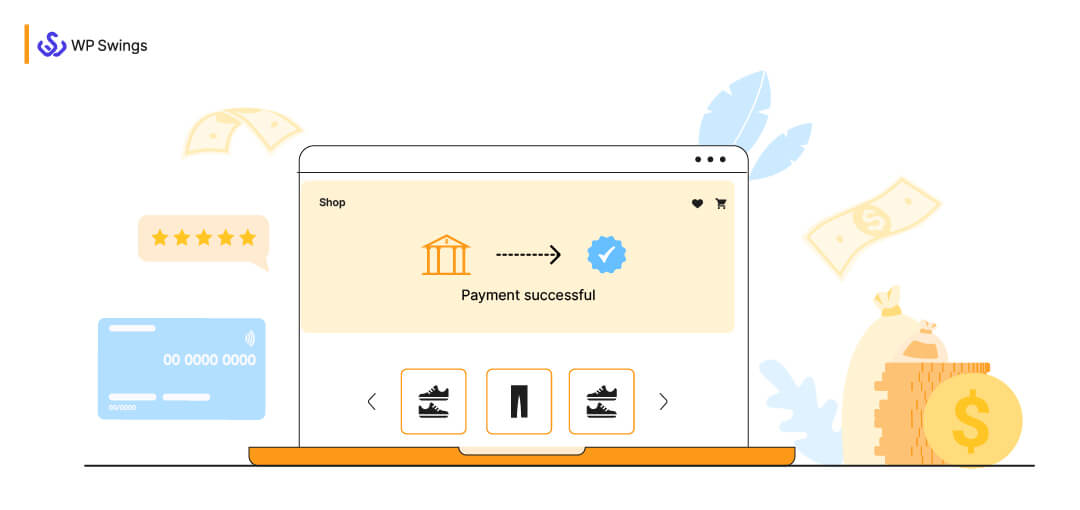 Without a WooCommerce payment method, eCommerce is meaningless. Payments on your eCommerce site are the most crucial point of contact between your clients and your business. As a result, an ideal payment solution that is easy, quick, and safe is vital in providing a superior client experience.
Over 18% of clients quit their carts due to payment security concerns, and 13% abandon them because the pricing is in a foreign currency. As a result, it's critical to select a payment option that takes global currencies and guarantees a safe checkout – all while keeping the checkout process simple for your consumers.
However, from digital wallets to third-party payment solutions and transaction management, selecting a proper payment solution that streamlines this procedure for your WooCommerce site can be difficult. WooCommerce Payments enters the scene at this point.
WooCommerce 4.1 was launched in early May 2020, with two new features, including WooCommerce Payments, which provides a streamlined method to accept and handle payments in your business.
This article discusses WooCommerce Payments, their benefits and drawbacks, and how to easily activate them on your WooCommerce store. But, first, let me introduce you to the term WooCommerce Payments and its Types:
What is WooCommerce Payment?
WooCommerce Payments is a fully integrated solution that allows you to monitor transactions, address disputes, track deposits, and track recurring revenue all from within your shop, freeing up your time to focus on developing your business.
WooCommerce Payments is specifically for WooCommerce users that allows you to conduct online business transactions directly from your WooCommerce dashboard. It is a fully integrated solution that accelerates your checkout process, enabling you to take payments in over 135 currencies, and lets consumers pay in their chosen currency straight in your business.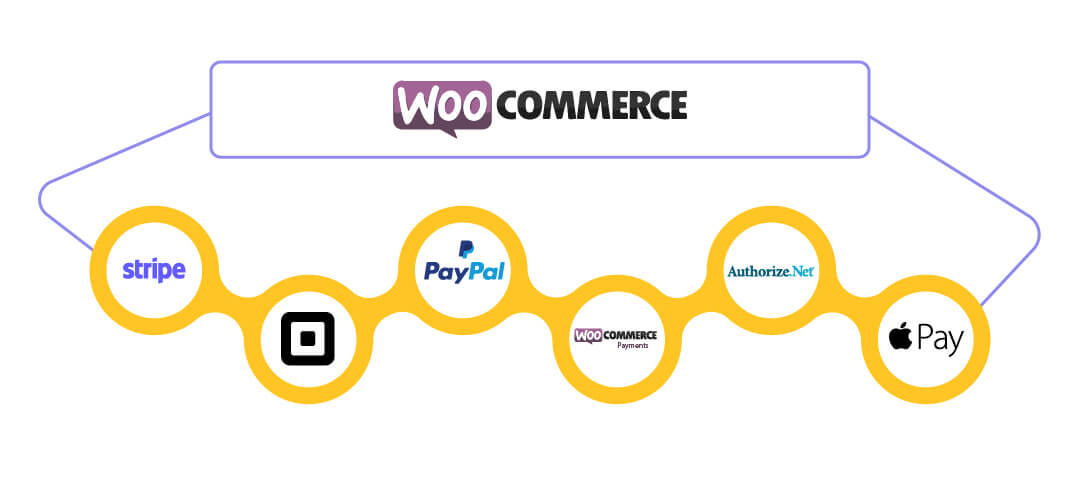 WooCommerce Payments allow you to take major debit and credit cards while also giving your customers the option to keep their card data for speedier future checkouts. Furthermore, you may take in-person purchases with the M2 card reader and WooCommerce Payments (only available for U.S.-based stores).
Apart from receiving payments, this integrated payment system simplifies the management of recurring company income and refunds, tracking cash flow, handling disputes, monitoring changes, and tracking deposits from your store's backend dashboard. Such streamlined administration makes managing international payments a snap, giving you more time to focus on the growth of your company.
Furthermore, it allows you to accept digital wallet payment systems, such as Apple Pay, to enable 60 percent faster checkout and higher conversion rates in your business.
WooCommerce payment is not the least to discuss, so let's move on to the other main part of the WooCommerce Payment… I hope you are aware of the types of WooCommerce Payments! If not, then
Dive-In Deep
Types of WooCommerce Payments
WooCommerce payment types are an important part of setting up your online business. Potential clients may flee if there aren't enough possibilities. Customers may become confused and turn away if there are too many options. Add to that, the fact that managing several online payment methods increases your organizational burden and, in the worst-case scenario, may have an impact on your website's performance.
WooCommerce payment methods include cash on delivery, direct bank transfer, check payments, and PayPal.
Cash On Delivery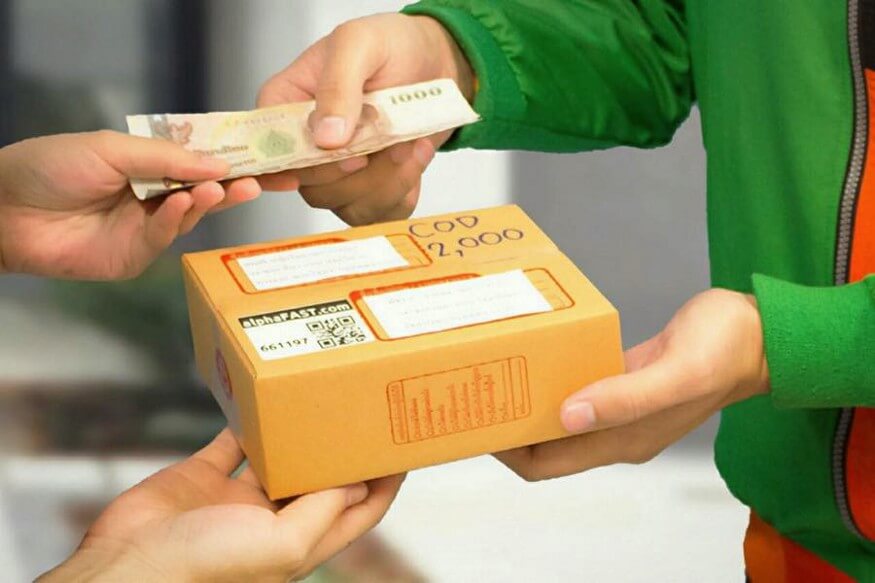 Because payment is only paid upon delivery with cash on delivery, the risk is borne more severely by the seller. If available, it makes sense to include or remove specific delivery options to ensure that your money arrives as soon as possible without incurring additional fees. Sellers should include the shipping contractor's service cost and pass it on to the client in a transparent way. You could, in theory, add your own service fees, but this is subject to tight legal constraints.
Direct Bank Transfer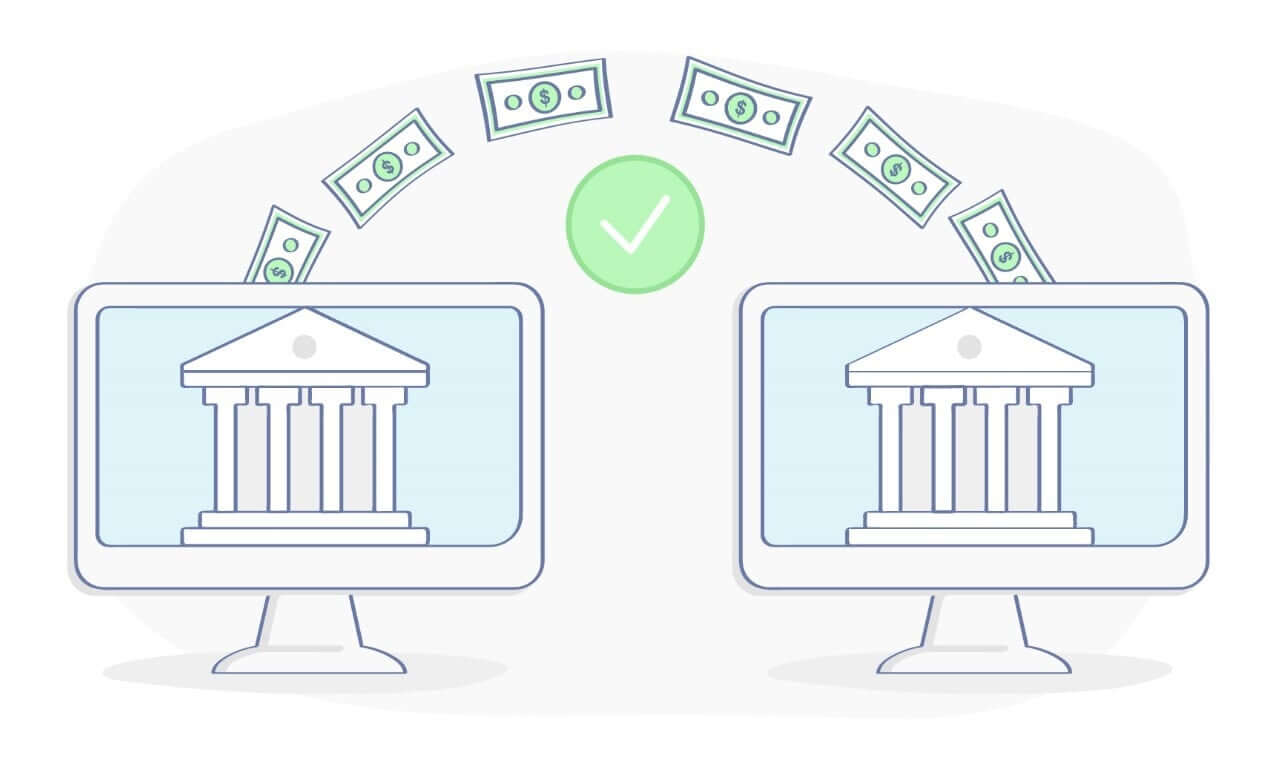 Direct bank transfer is not always the most convenient option for clients. The option entails a client transferring funds from their account to the retailers. The products are dispatched after the transfer is verified. While this option is secure for the seller, it may cause shipment delays. To discourage repeated sales, items that have been purchased are banned. However, the payment method necessitates more work from purchasers, who bear the majority of the risk because they pay in advance.
Check Payments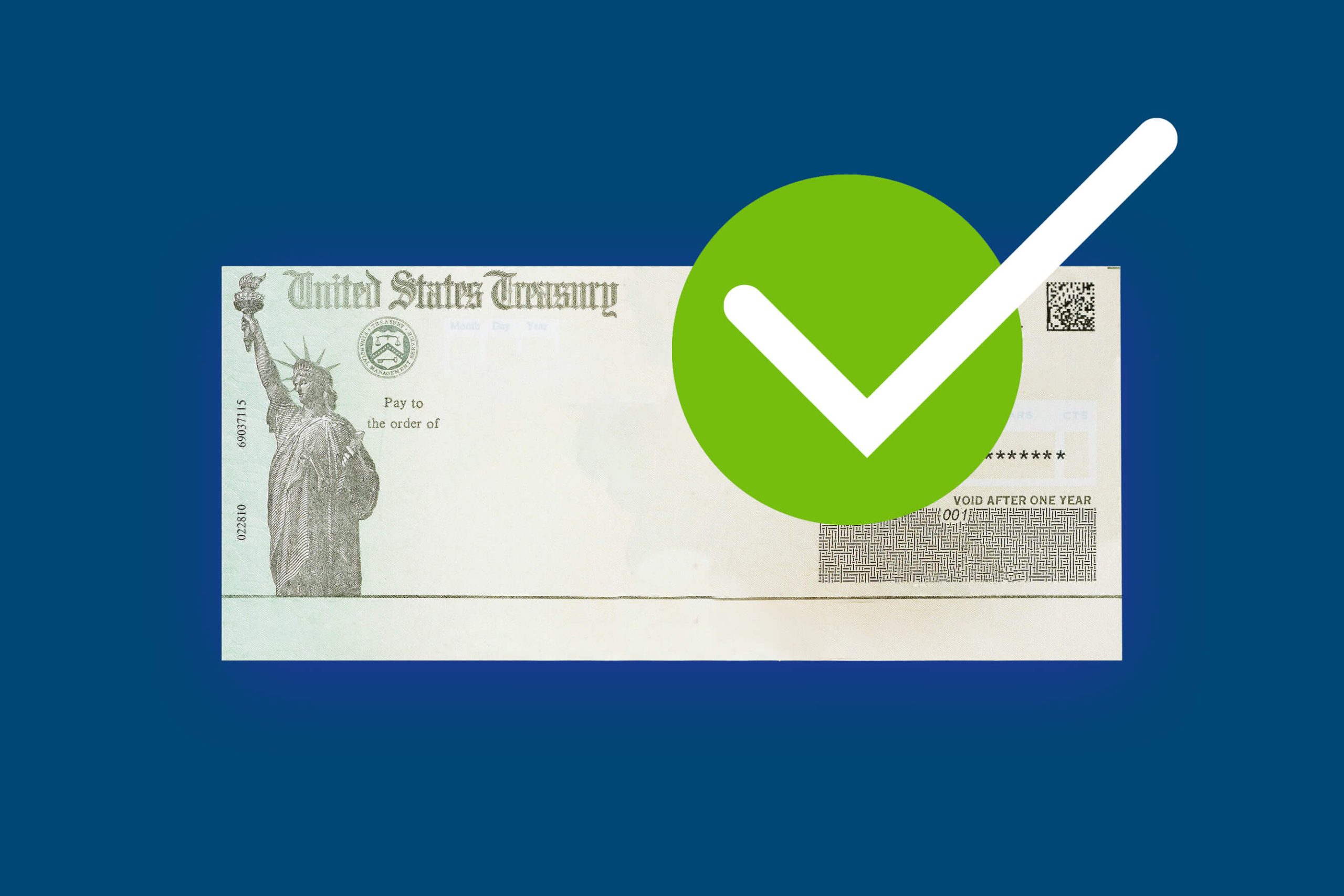 Paying by check may appear to be a bygone era, but the WooCommerce payment method is still extensively utilized. The option is helpful for international sales. Sellers should be wary of possible deception. The payment procedure is similar to that of a direct bank transfer in that the buyer obtains the necessary information to complete the transaction. The products are supplied once payment has been received, which has the same advantages and disadvantages as a bank transfer.
Payment Gateways: PayPal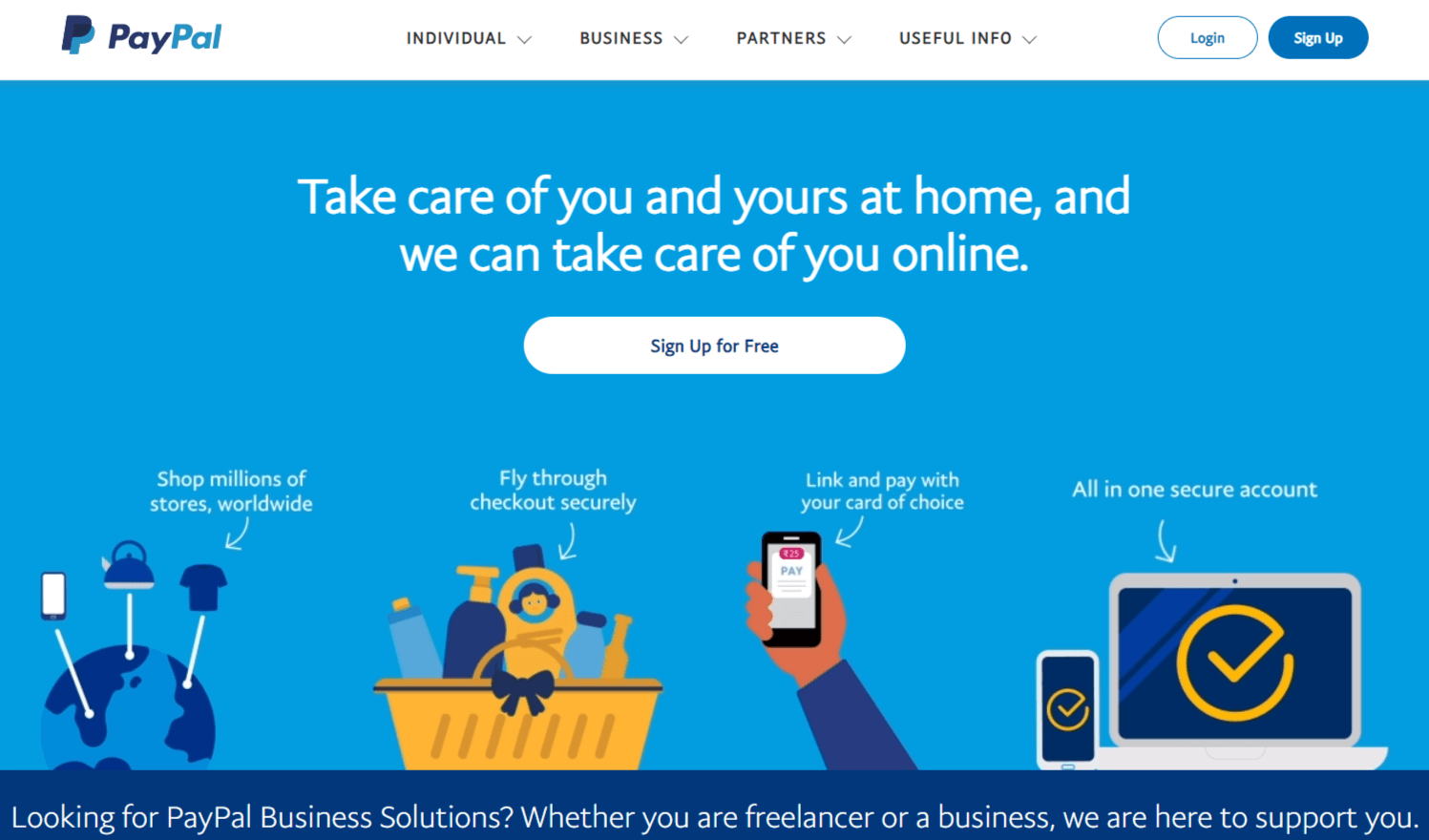 PayPal is a popular payment gateway in general, not only in WooCommerce. The online payment service is available worldwide and extremely simple to use. It's a safe solution for both buyers and sellers. One drawback for sellers is the hefty transaction fees charged by PayPal. To use PayPal on your website, you must first create a business account.
Although it is theoretically offered as a default payment option in WooCommerce, creating an account might be time-consuming. If you want a different choice, there are various alternatives to PayPal.
I am pretty sure that after getting the core knowledge about WooCommerce Payments, now you are desiring to have your own payment setup… Here are some simple steps to follow and you will own your payment setup for your eCommerce Store.
So, let's take a look…
Want to Set Up WooCommerce Payments for your eCommerce Store?
Follow 3 Simple Steps…
It simply takes a few minutes to set up WooCommerce Payments in your shop.
If WooCommerce Payments supports your preferred currency and you have a registered business entity behind your WooCommerce shop, you may download the free WooCommerce Payments plugin as a file from the official WooCommerce extensions store on your device.
Following the download of the WooCommerce Payments extension, the following actions must be taken to install the plugin.
Step-1 WooCommerce Payments Installation and Activation
To activate WooCommerce Payments on your store, follow these instructions.
Login to your WordPress site > WordPress dashboard.
Go to Plugins > select Add New from the options.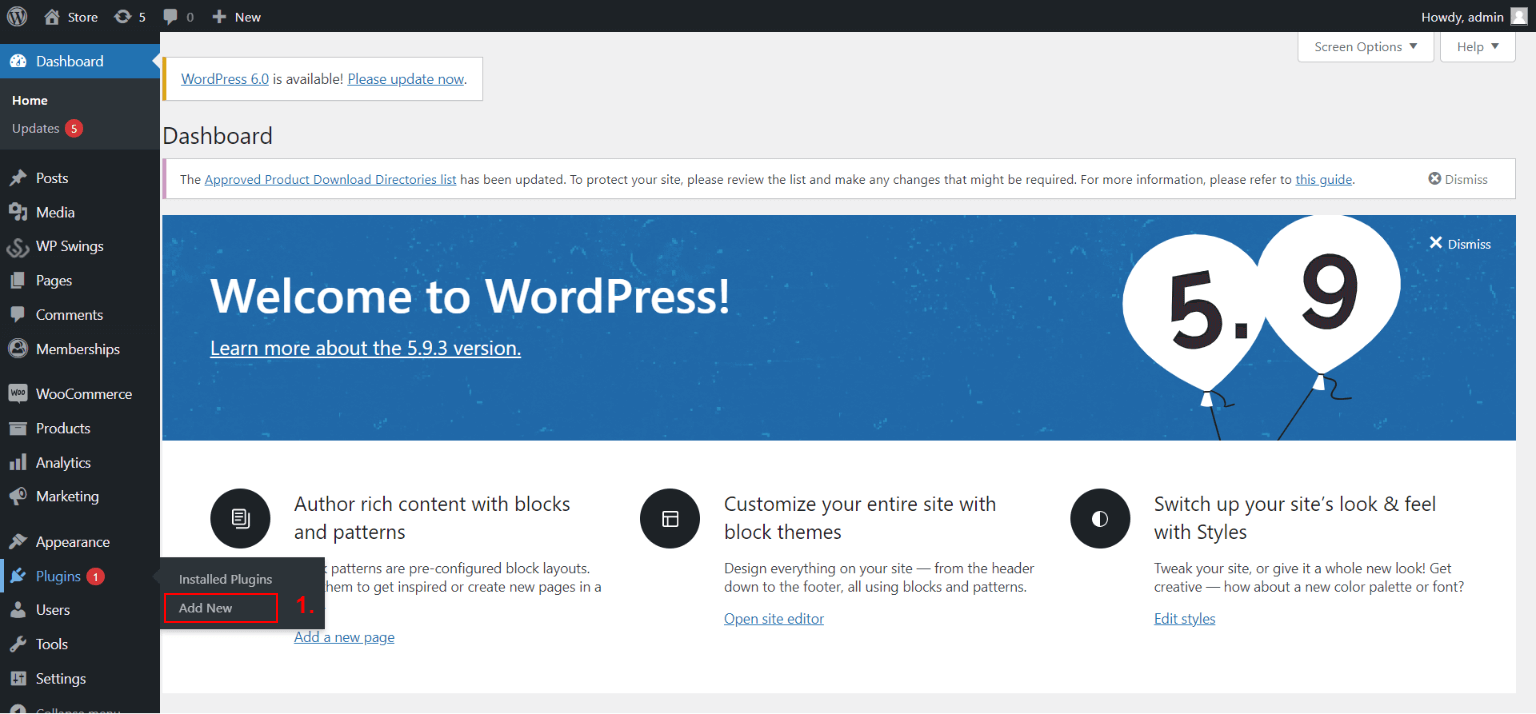 Now, type WooCommerce Payment in the search bar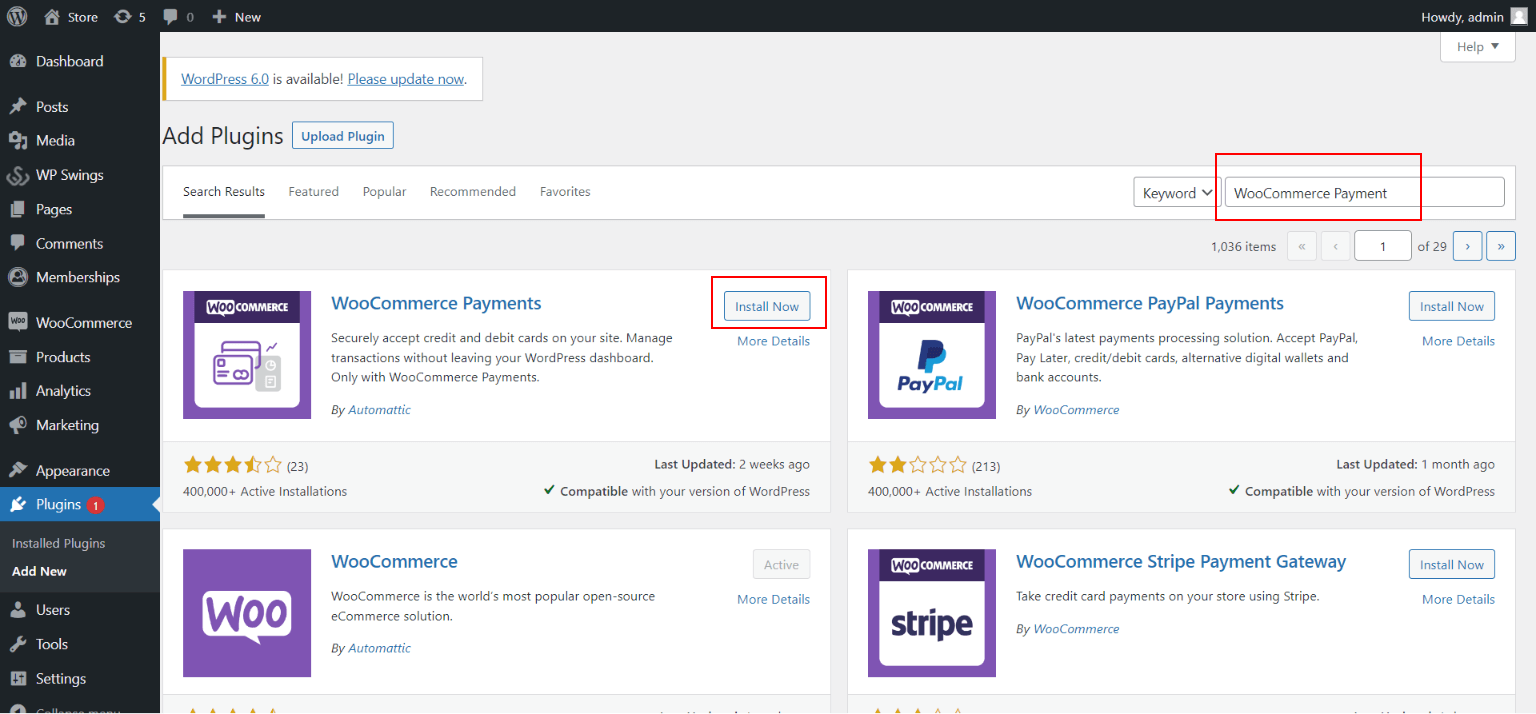 Click on 'Install Now' and your plugin will install successfully.
Then Go to Installed Plugin, there you will see the list of your installed plugins.
Finally, click Activate on your WooCommerce Payment Plugin.
Now your plugin is Ready-to-Use.
Step-2 Connect your WordPress site to WooCommerce Payments
After successfully installing the plugin, you must link your WordPress website to WooCommerce Payments in order to utilize the extension. To connect to your WordPress site, simply follow the directions on your screen.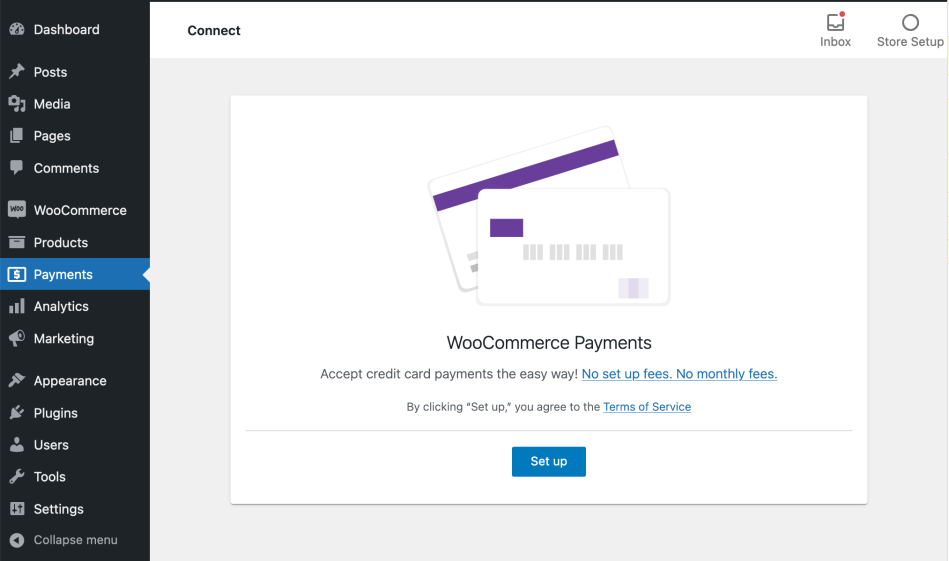 Click on the Payments tab from your left option.
Then, select Set Up for the details verification process.
After that, enter the Credentials associated with your WordPress site.
Click on the Continue button.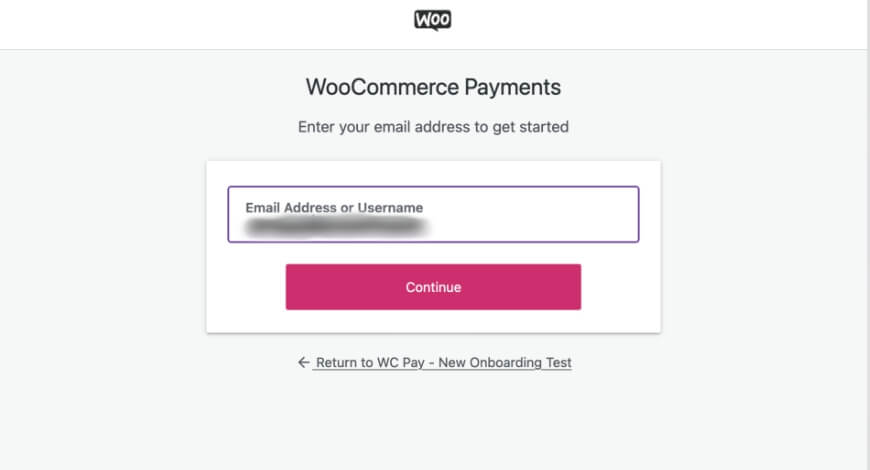 These methods link your eCommerce store to the WooCommerce Payments plugin.
Step-3 Finish the verification procedure
To authenticate your store's connection to WooCommerce Payments, the page will require you to submit some basic business verification information.
Fill out all of the required details in the Stripe payment gateway verification form, including the kind of entity, cell phone number, and email address, and then click the Next button.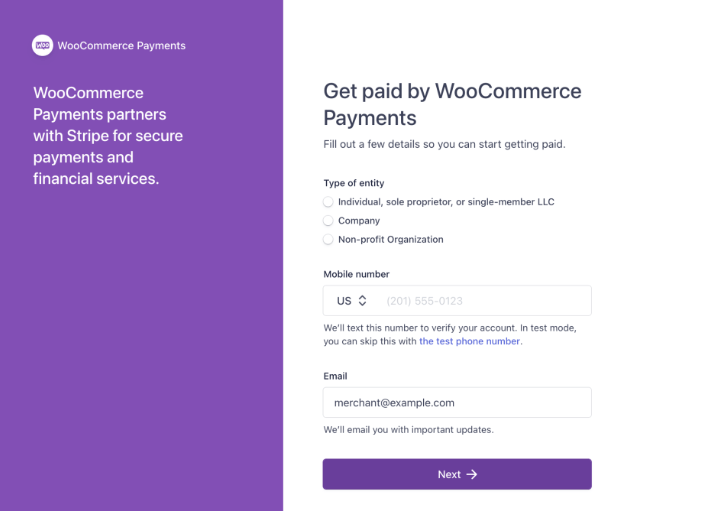 It will redirect you to the WooCommerce Payments settings page. To begin accepting direct credit and debit card payments in your store, check the Enable WooCommerce Payments box.
In addition, You may also activate the express checkouts option, which allows your customers to pay using Apple Pay, Google Pay, or Stripe Link. Other options, such as transactions and deposits, multi-currency, card readers, and advanced settings, are also available.
Lastly, save all of your modifications, and your WooCommerce store is now ready to take WooCommerce Payments.
Do You Also Want to Learn How You Can Automate Your WooCommerce Store?
But, if you are an eCommerce store owner you must be aware of its positives and negatives too. Here are some Pros and Cons of WooCommerce Payments
Pros and Cons To Keep In Mind…
| | |
| --- | --- |
| Pros | Cons |
| Better Customer Experience: WooCommerce Payments simplifies and shortens the checkout process for your consumers by allowing them to pay directly on your WooCommerce site rather than being transferred to a third-party checkout page. | Risk of Losing Data: When migrating from third-party payment gateways, there is a danger of losing past purchase and shopping data with WooCommerce Payments. |
| Integrated Analytics: You can evaluate critical insights and data related to finances, traffic, SEO, and conversion using WooCommerce Payments' integrated analytics to better understand your customers' preferences and take immediate moves. | GDPR and Security: WooCommerce Payments does not support PCI-DSS by default. As a result, as a business owner, you must file a SOC-1 to confirm your store's PIC-DSS and GDPR compliance. |
| Reduces Cart Abandonment: A multi-page online checkout procedure may result in more sales and fewer cart abandonments than a speedier, simplified, and smooth consumer checkout experience. | Location Restriction: WooCommerce Payments is presently only accessible in 18 countries: Australia, Germany, the United States, Canada, Spain, and the United Kingdom. |
| Seamless Integrations: WooCommerce Payments interacts easily with WooCommerce Subscriptions, allowing you to host subscription-based services and earn recurring income on your WooCommerce site. When necessary, you may quickly activate, cancel, or suspend one or more subscriptions. | Only Integrates with Stripe: WooCommerce Payments exclusively interfaces with Stripe and does not support any other third-party payment processors, including PayPal. |
| Increases Conversions: Offering worldwide payment choices such as Apple Pay, Google Pay, P24, EPS, SEPA, Sofort, Bancontact, BECS, and iDeal boosts conversions since 54 percent of customers believe having a range of payment methods is important when shopping online. | NA. |
| Stripe Power: WooCommerce Payments is powered by Stripe, one of the most popular payment gateways. As a result, you do not need to send your consumers to other third-party payment websites. | NA. |
Best Plugins for WooCommerce Payments
While there are several payment gateway plugins available, we have four top plugins to throw light on with WooCommerce Payments.
The first, on the other hand, will feel familiar for a reason that we'll explain. Let's start with the Stripe gateway, as it's at the core of what WooCommerce Payments offers.
1. WooCommerce Stripe Payment Gateway
Stripe is first. Because of its ubiquity, feature set, and cheap transaction fees, this will be a familiar gateway to many.
WooCommerce Payments derives from Stripe because it is a white-label version of the payment gateway. This signifies that the Stripe logo has been replaced with the WooCommerce branding. Automattic then makes further improvements to connect it with WordPress and WooCommerce.
This means that, while Stripe and WooCommerce Payments have the same foundation and architecture, they might look very different. Stripe is already the default payment gateway in WooCommerce. As a result, it has a few distinctions:
Stripe is available in more countries since it is a more established solution.
WordPress and your gateway will not be as well integrated. However, because it is a default option in WooCommerce, this will still be appropriate.
We believe the first factor here will be the reason people choose Stripe. When it comes to Stripe versus WooCommerce Payments, you'll have to choose between national availability and WordPress integration. Whichever you like will help you make your selection.
2. Braintree for WooCommerce Payment Gateway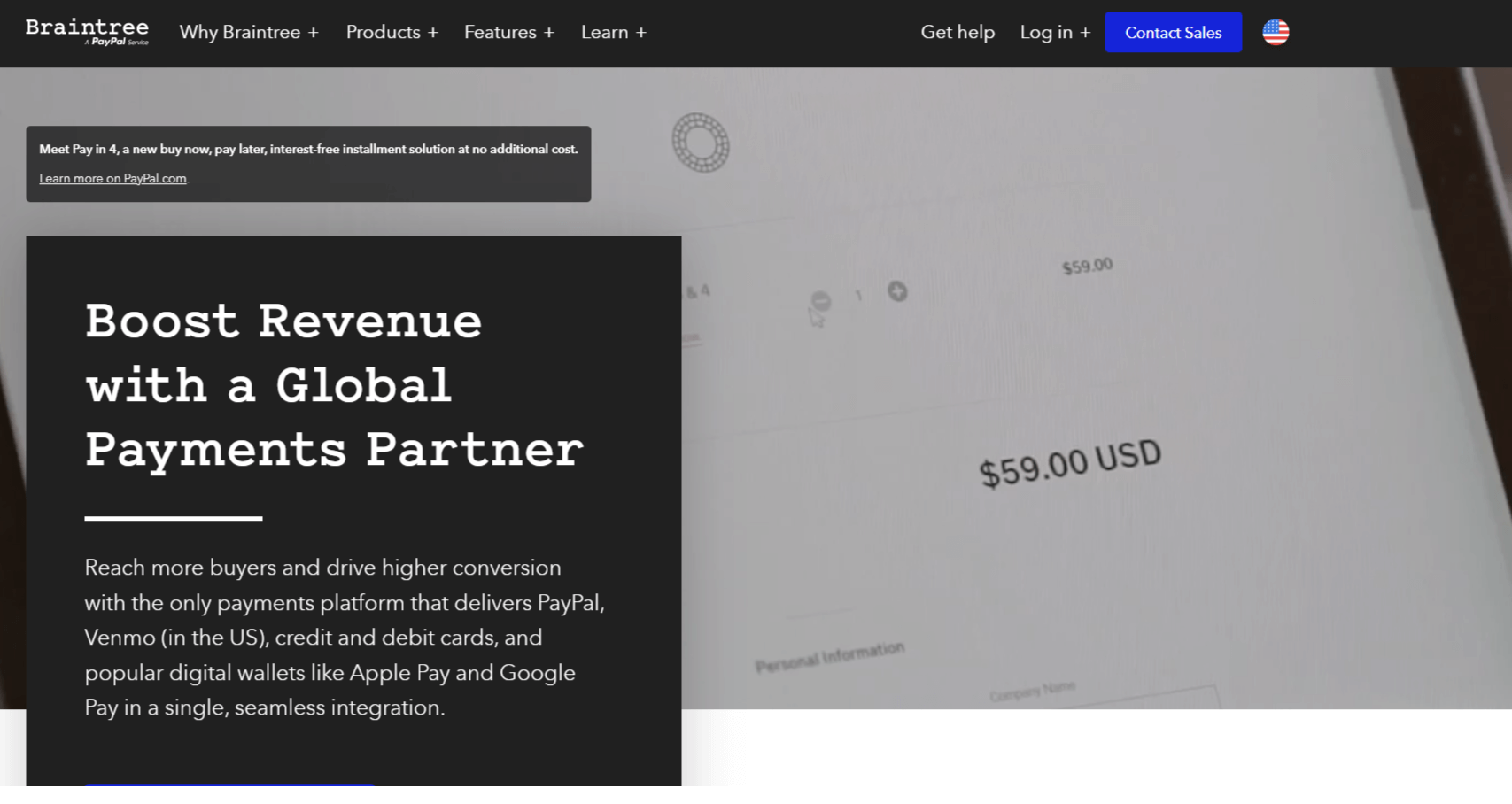 Braintree is another WooCommerce payment option. The integration is free, with only individual transactions incurring costs. They are rather hefty at 2.9 percent plus a fixed cost of $0.30. In exchange, Braintree, which is part of PayPal, offers subscription services and a variety of payment choices. PayPal, Credit Cards, Apple Pay, Google Pay, and GiroPay are all supported.
3. WooCommerce Square
Square is virtually a competition to WordPress users, as it owns the Weebly website building product. Of course, Square is an excellent payment gateway in and of itself.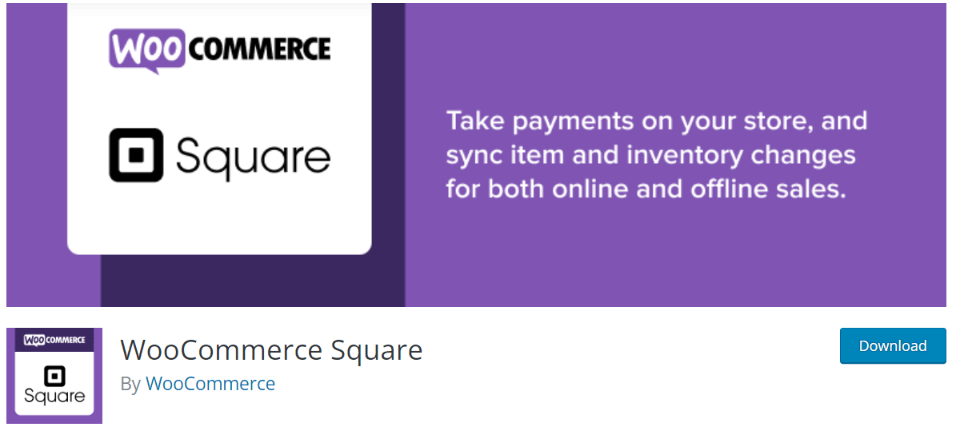 There are several reasons why people may choose Square over alternative options:
For starters, it takes only minutes to set up and has a high level of usage on a daily basis.
The Square Checking service allows you to access your money quickly. This is critical for both comfort and trust.
The transaction costs are simple and inexpensive (more on this in a moment).
Square is now one of the main payment gateways accessible. However, we believe Square is best suited for in-person, point-of-sale (PoS) transactions. We believe that many businesses will utilize Square's software and hardware to support their payments.
Still, it's a reliable payment gateway that integrates with WooCommerce, albeit to a lesser extent than WooCommerce Payments.
It's really easy to calculate transaction fees. If you're a US customer, you'll pay 2.9 percent plus a $0.30 fee on every purchase. Other charges apply depending on how you utilize Square, but for the most part, you'll know precisely how much you'll pay for each transaction.
4. Authorize.Net Payment Gateway for WooCommerce
Although Visa owns Authorize.net, it is an oddity among payment gateways. It is, nevertheless, not lacking in features or functionality.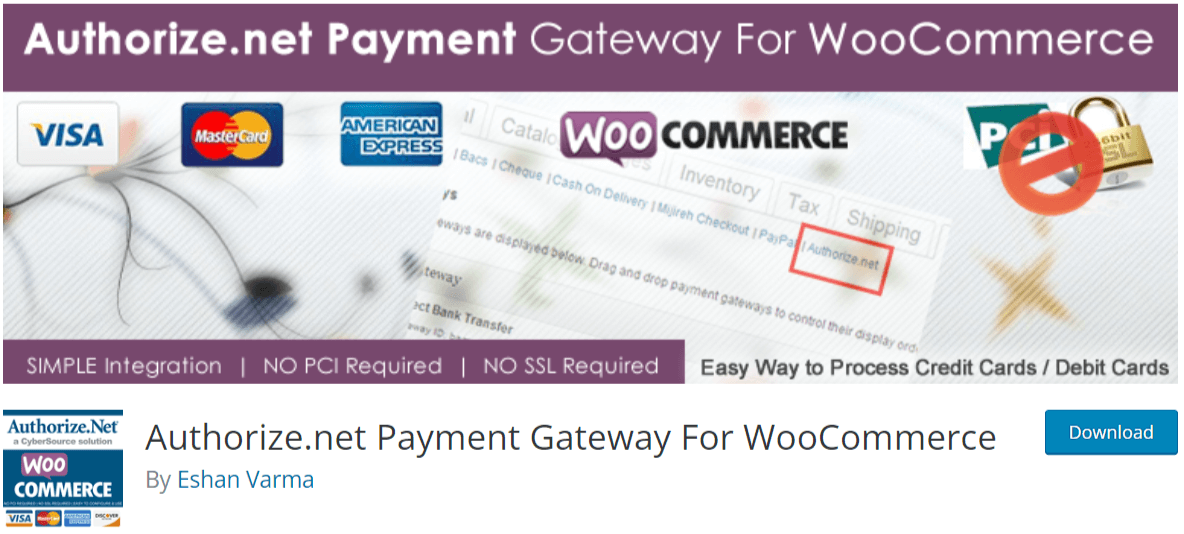 Although, there are several advantages to adopting Authorize.net as your payment gateway:
It is adaptable in terms of where payments may be accepted. This won't be a big deal for WooCommerce shops, but it does show that Authorize.net can grow with you.
You can accept a variety of payment methods other than Visa. For example, you may accept most credit cards, as well as Apple Pay, Visa Pay, and other payment methods. PayPal is also an option.
You receive security solutions to assist you and your clients stay safe. The gateway, and hence your checkout, has advanced fraud prevention.
The only issue with Authorize.net is the cost. While transaction fees are normal at 2.9 percent plus a $0.30 processing fee, you must also pay a $25 monthly fee to use Authorize.net.
If you currently have a merchant account, the monthly fee remains $25, but transaction fees are reduced to $0.10 per transaction. If you have the necessary infrastructure, this might be advantageous. Despite the benefits, you may be better suited with another payment gateway that provides more for less money.
The Future
WooCommerce Payments is receiving a lot of attention as they increase regions, currencies, and compatibility with extensions and applications.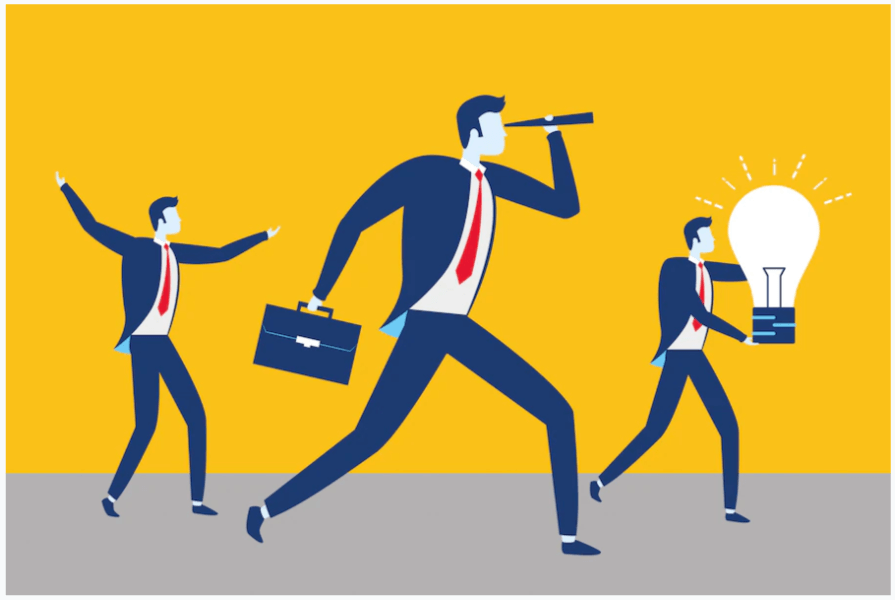 If you enjoy the idea of WooCommerce Payments, it will very certainly be available to you shortly. Some organizations will most certainly have to wait until advanced features are implemented or negotiated pricing become available, as this is a significant cost saving. However, if you're creating a brand new store or have already launched one, I strongly advise you to investigate WooCommerce Payments.
Do you Know! Good Payments Offer Better Checkout Experience…
Still Confused… How?
Final Wrap Up
Choosing and configuring a unified payment gateway solution for your WooCommerce store may appear to be a daunting task, but integrating the official WooCommerce Payments plugin with your store will streamline your payment workflow, provide an excellent checkout experience, and make tracking and managing finances a breeze.
However, while it appears to be a viable solution, WooCommerce Payments lacks the functionality necessary for international transactions, security, and data integrity. Thus, WooCommerce Payments may be used as a supplement to third-party gateways like PayPal and Stripe, which are accessible in over 40 countries and provide PCI-DSS compliant checkout as well as extensive financial reporting.
Better still, you may use PeachPay for your store's one-click, frictionless, and 3D secure card payment checkouts. These alternatives to WooCommerce Payments are significantly more configurable, safe, and worldwide.
It is advisable to assess your eCommerce store's needs and select a payment gateway solution that best meets your business objectives and client expectations.