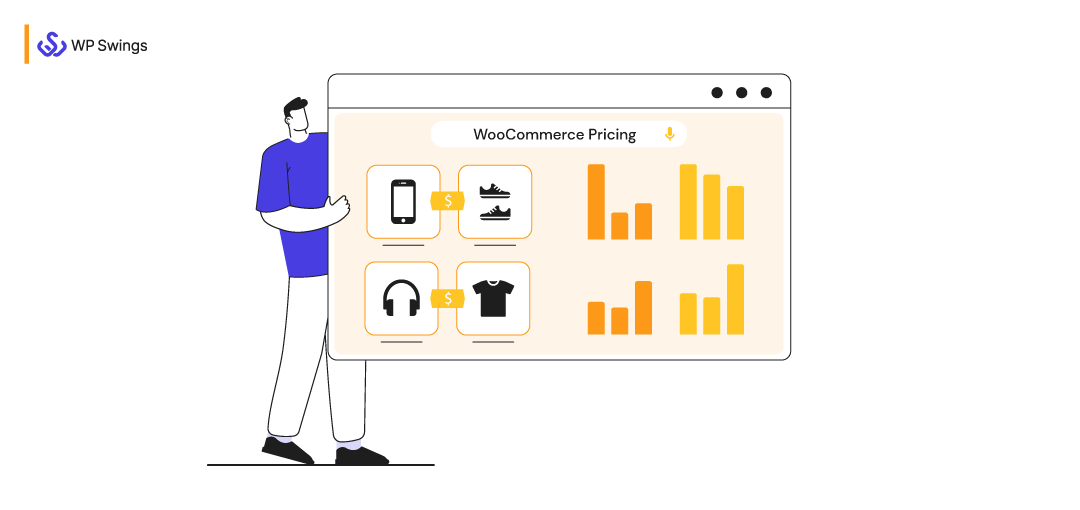 WooCommerce is the most popular eCommerce platform. It's free, open-source, and provides complete control to the store owners.
Therefore, it's more likely that you have a retail store and after realizing how important it is to have an online store, you too want to create your online presence; ultimately creating an omnichannel as you want to showcase your work and sell products.
It's your first online store, it's obvious you want everything perfect without creating a mess around you!
Similarly, you must have reached the stage where you know about Shopify, BigCommerce, Magento, and other online store builder platforms, including WooCommerce i.e. for WordPress.
Get a Rough Notion Here…
In this post, I'll try to put together all the key expenses you need to incur in order to set up your online store using WooCommerce. In the end, I'll also list some tips through which you can save yourself from going out of budget. Continue reading to get those tips…
I. WooCommerce Store- How Much Can It Cost?
Don't get confused….!
However, WooCommerce is actually a plugin for WordPress, which allows you to set up an online store. As a result, It provides all basic functionality to get you started.
Similarly, it all depends on you, how many bells and whistles you want to add. as a result, you can easily file free plugins and themes for WooCommerce, sometimes needs are specific. therefore, you might need to buy a plugin or hire a developer.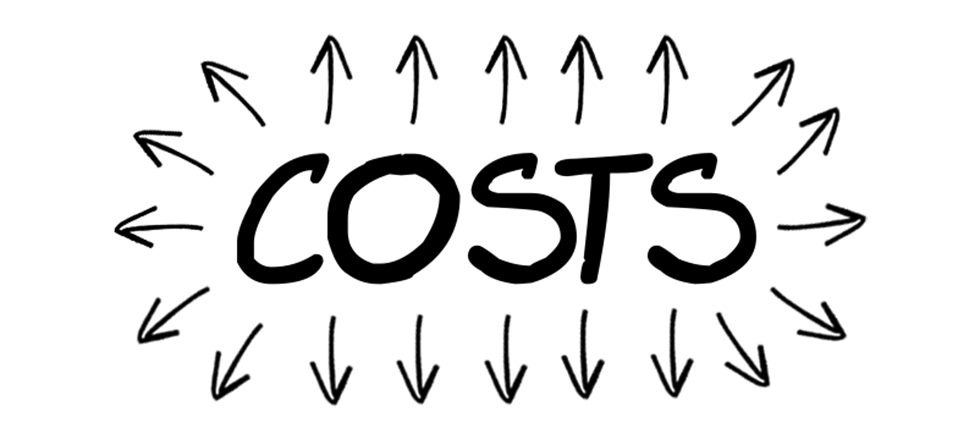 Source: Google
Above all, Every store has its unique requirements, and as the owner, as a result, you need to identify those requirements.
In short, that's why WooCommerce pricing varies from store to store. While setting up your store using WooCommerce, pricing is considered majorly into two aspects.
Essential Costs: They are regarded as the federally required cost is the cost due to their importance in attempting to launch an entire WooCommerce store that can fully accept online purchases.
Optional Costs: Considered optional depending on the requirement of the business for customization options.
So, let's proceed ahead and determine the basic and optional areas of WooCommerce pricing.
a. Where Do You Need To Pay In WooCommerce? [The Essential Costs]
Let's determine the areas where every new store creator has to pay without having a second choice.
1. WooCommerce Setup Pricing – Hosting & Domain
WooCommerce is a WordPress plugin that means you can't run your online store without configuring WordPress. And to do so, you first need to buy a hosting plan.
Similarly, some companies provide WooCommerce hosting price-based services from $2.75/month to as expensive as you can't even imagine. Therefore, always Consider your business size and factors like uptime, speed, customer support, and security while purchasing your hosting plan.
WPEngine is the go-to solution for all your hosting requirements.
Similarly, If you are on WooCommerce, you don't even need to think twice. Enjoy Woo optimized infrastructure, push-button ElasticPress, easy eCommerce site building tools, and automated plugin updates with visual regression testing to help keep your store secure.
There are other hosting service providers like- Kinsta, HostGator, DreamHost, SiteGround, A2 Hosting, GreenGeeks, and InMotion. You can also consider them as their plans are available at an affordable price.
Below is the comparison table of different hosting providers, including their uptime and other factors.
| | | | |
| --- | --- | --- | --- |
| Hosting Platform | Uptime | Speed | Starts At |
| WPEngine | 99.97% | N/A | $25/month |
| Bluehost | 99.99% | 405ms | $2.75/month |
| HostGator | 99.97% | 399ms | $5,59/month |
| Hostinger | 99.99% | 350ms | $45/month |
| DreamHost | 99.94% | 648ms | $2.59/month |
| Kinsta | 99.95% | 180ms | $30/month |
| SiteGround | 99.99% | 673ms | $3.95/month |
| GoDaddy | 99.97% | 554ms | $4.33/month |
Similarly, most of them offer Customer Support for 24*7hrs, Domain Registration included SSL security certificates and One-click WordPress install respectively.
Therefore, after selecting your hosting platform, you need to register your domain name. For instance, there are tools like GoDaddy that can help you decide your domain name and register it within a few minutes. Above all, all Domain name registration can start from $12.49/year to $20/year depending on the TLD (top-level domain) you've selected.
You can choose Google Domains, GoDaddy, Namecheap, Shopify, Bluehost, or DomainsBot to register your brand name.
2. WooCommerce Theme Pricing
As a matter of fact, there's no shortage of free WordPress and WooCommerce themes. You can easily get your free theme compatible with the latest version of WooCommerce from wordpress.org.
Therefore, you can also consider the WooCommerce Storefront theme, its design is clean and simple. Above all, being fully responsive and customizable, you can give your store the look and feel you want either by coding or using page builders.
But…
Above all, t's true that there is a huge variety of free themes that you can easily customize. For instance, if you want to stand out from the crowd, you need to pay for your theme.
Above all, the Paid themes provide you great customer support, the ability to stand out, they are inbuilt with the latest functionalities making your store look fresh. Similarly, you can check Woostify for a good collection of WordPress themes.
WordPress Theme Selection Tips for Your Business…
WooCommerce Theme Cost– $0 to $100
3. Store Management Pricing – Shipping & Payment Gateways
Store management cost includes shipping and payment gateway you integrate into your store.
Subsequently, there are WooCommerce shipping extensions that offer great functionality and save you from spending money by allowing printing shipping labels on the purchased products.
WooCommerce Shipping and ShipStation extensions are free to use. But you can also choose to go premium. Click here to get the complete list of shipping extensions.
Wanna Try Your Hands-on Effective Shipment Setup For Your Woo Store?
WooCommerce Shipping Cost– $29 – $99 (Including extension and shipping companies charges. Shipping providers' cost depends on the countries they serve)
Payment Gateway
Similarly, opting for the right payment method for your store is critical. Therefore, at the time of payment, if you don't provide the right payment method, your customer won't be able to make payment and you'll end up with an abandoned cart.
In other words, when your customers do want secure transactions along with multiple payment options. Therefore, consider your business type and target customers while selecting your payment gateway.
As a matter of fact, payment gateway charges a fee per transaction that happens on your WooCommerce site. If you want to use PayPal, Stripe, or WooCommerce Payments then you need to pay 2.9% + $.30 cents per transaction. And if you decide to upgrade your PayPal account, then you're required to pay an additional amount of $30/month.
Click to view all the payment extensions available on the WooCommerce marketplace.
Payment Gateway Comparison Table
| | | | | | |
| --- | --- | --- | --- | --- | --- |
| Payment Gateways | Gateway Type | Total Countries Support | Fee Per Transaction | Monthly Fee | Price |
| PayPal | Integrated | 62 | 2.9%+$.03cents | $30 | $0 |
| Stripe | Integrated | 25 | 2.9%+$.03cents | $0 | $0 |
| Amazon Pay | Integrated | 17 | 2.9% + $.30 cents | $0 | $0 |
| Authorize.Net | Integrated | Canada & United States | 2.9% + $.30 cents | $25 | $79/year |
| PayFast | Third-party | South Africa | 3.5% of transaction amount + R2.00 | $0 | $0 |
4. WooCommerce Security & Maintenance Pricing
Similarly, all Online consumers favor sides that include HTTPS in their URL. Having an HTTPS site ensures your online consumers that their data is protected.
Above all many popular hosting companies like Bluehost, DreamHost, HostGator, and WPEngine provide free SSL Certificates. So, you don't need to take out money for adding an 's' to your website URL.
Therefore, you can also use security extensions like Jetpack, iTheme Security, Defender, Astra Web Security, and other extensions to protect your site from wicked mind people.
WooCommerce Security Cost– $59 – $150 (Depends on the plugin cost)
Similarly, when it comes to the maintenance part of your WooCommerce store. Therefore, If you think you don't need to invest in site maintenance, think again. Therefore, by maintaining and optimizing your store, you can improve your customers' experience, site speed, appearance, and even your revenue.
As a result, you need to be careful when updating your site with the latest functionalities. Because sometimes site updation results in huge damage. Therefore always take a backup before you take your step towards site updation/optimization.
Site Maintenance Cost– $200 – $2500 (As per the work needed to optimize the site)
5. Store Customization Pricing
In order to make your store look professional and elegant, you can hire a WooCommerce developer who can assist you with all the things you need for your WooCommerce store.
Therefore, it's your store and it totally depends on you! Moreover, if you think using documentation, videos, and guides can build your online store, then it's fine!
Similarly, if you don't belong to technical background and think you can damage your store then don't hesitate to hire a Woo expert.
Above all, in your store development budget, create a separate section for developers. Therefore, try to spend less on marketing and store enhancement extensions in the beginning. The initial fee of hiring a developer starts from $10 to $100+ per hour.
Therefore, once your store starts producing actual results, then you can purchase other extensions to promote and expand your business.
Development Cost- $10 – $250/hr
b. Where Else Can You Pay In WooCommerce? [The Optional Costs]
Let's now determine the areas where you can decide whether you want to pay or not!
1. Extensions for Enhancing Your Store…
If you have a budget, then you can add store enhancement extensions for a better customer experience.
Similarly, these extensions are optional; if you think your store doesn't need them, you can skip them. Therefore, if you feel the necessity of these WooCommerce extensions, then you can also choose the free tools available in the eCommerce market.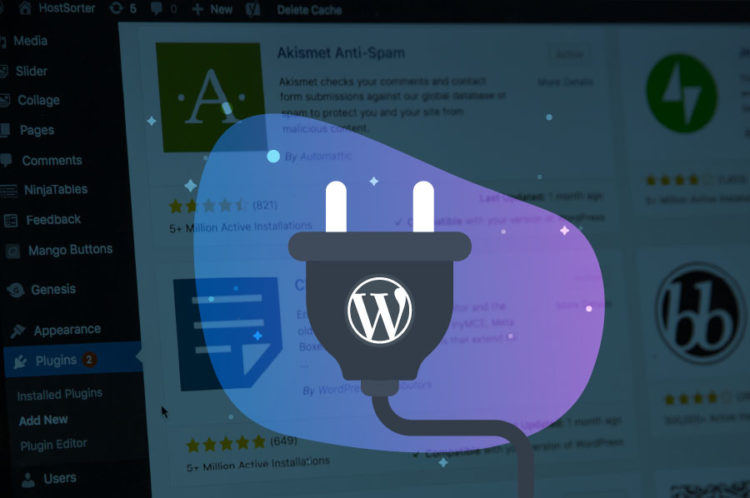 Source: Google
Therefore, WooCommerce divides store enhancement extensions into five different categories. They are listed below-
a. Cart & Checkout Features- Most importantly, you need to enhance your cart and checkout pages using extensions like- WooCommerce One Page Checkout, Cart Notices, Add to Cart Directly and Save Cart Later. Click to see the complete list.
b. Merchandising– Similarly, utilize pop-ups, slideshows, and let your customers compare products using these WooCommerce extensions.
c. Product Page Features– Subsequently, your visitors' experience using swatches, reviews, forms, videos, recommendations, product availability, and much more.
d. Search and Navigation– For instance, customizing your website navigation and search using these extensions to help your visitors get the solution they were looking for on your website.
e. International- Likewise utilize, MultilingualPress and Stripe.
WooCommerce Store Enhancements Cost- $150- $999 (Based on extension and WooCommerce website cost for customization cost)
2. Marketing Extensions
Above all, WooCommerce not only enables you to add products but also facilitates you to market and promotes your store the way you want. It consists of popular extensions like Yoast SEO, Mailchimp, Analytics, referral, and more.
Therefore, it is a recommendation to utilize these marketing extensions to boost sales and survive among your competitors. Likewise, here's the list of the WooCommerce marketing plugins I would recommend for-
You can pick the extensions you want to leverage in your WooCommerce store.
| | | |
| --- | --- | --- |
| Marketing Extension | Purpose | Cost |
| Yoast SEO | A WordPress Plugin That Allows You To Increase Your Ranking On SERPs. | $0-$60 |
| Variation Swatches for WooCommerce | The WooCommerce variability swatches plugin converts conventional drop-down menu lists of variations into user-friendly merchandise swatches. | $0.00 |
| Role-Based Pricing for WooCommerce | WooCommerce sales can be increased with role-based pricing. hide or display prices by user role with complete control over WooCommerce price management. | $79 |
| Mailchimp For WooCommerce | Enhances Your Email Marketing Efforts | $0 |
| Google Analytics | Allows You To Track Your Store Activities With Numbers & Graphs | $0 |
| Bookings for WooCommerce | Bookings for WooCommerce PRO is an approach to turn your ordinary store into a booking solution. | $79 |
| Membership for WooCommerce | This plugin is a feature-rich, easy-to-use premium solution for selling and managing membership plans. | $99 |
| WooCommerce Shipping | WooCommerce Shipping Rates provides solutions to assist you in setting shipping rates on your website. | $0 |
| Coupon Referral Program | Provides An Ability To Create A Referral Marketing System & Encourage Customers To Referrer More Friends Using Coupons/Points. | $29 |
| Google Ads | Retarget Your Lost Customers & Increase Your Sales. | $0 |
| Smart Coupons | A Complete Extension That Allows You To Provide Coupons, Discounts, Vouchers, & Much More. | $99 |
| Facebook for WooCommerce | A Social Media Plugin For WooCommerce That Allows You To Connect With Your Audience & Grow Your Business. | $0 |
| CTX Feed – WooCommerce Product Feed Generator | Generate error-free woocommerce product feed plugin for Google Shopping, Facebook Catalog, Pinterest Catalog, Idealo, Skroutz, TikTok & 100+ more channels for your WooCommerce Store. | $0 |
Marketing Extension Cost- $29 – $250
3. In WooCommerce, How Much Does Dropshipping Cost?
Above all, as far as I know, Dropshipping enables you to provide the product your customers want and that too without stocking them. As a result, with time dropshipping has become popular among eCommerce store owners, and therefore everyone nowadays wants to run a dropshipping store.
In order to run the functionality of dropshipping, you need to pick any of the listed WooCommerce extensions-
Dropshipping Cost– $120 – $350
4. WooCommerce Subscription Pricing
Above all, if your business model demands recurring payment methods [you charge a fixed amount on a monthly/yearly basis] then leverage them in your WooCommerce store. Therefore, if you're using a recurring payment method then the probability of interaction with customers automatically increases.
Therefore, you don't need to invest in customer retention marketing strategies on a board level. Whereas, you just need to figure out the things that can make your customers happy and engaged with your services. Subscription tools you can pick are – WooCommerce Subscription, Subscription for WooCommerce.

WooCommerce Subscription Cost- $99 – &599 (Based on subscription model)
Money You Need To Create A WooCommerce Store
In table 1, a range is given for each field so that you can get an overview of the amount, similarly, you need it for setting up your eCommerce website. [It shows the basic amount that you need to start your online store.]
The Basic Cost
| | |
| --- | --- |
| Item  | Price  |
| Hosting | $100 – $360 |
| SSL Certificate | $10 – $25/Year |
| Domain Registration | $5 – $10/Year |
| Security Extension | $20 |
| Theme | $29 – $120 |
| Custom Work | $10 – $3500 |
| Total | $250 – $5000 |
Table 2 consists of the additional amount you need to enhance and promote your online business.
The Additional WooCommerce Website Cost
| | |
| --- | --- |
| Item  | Price  |
| Marketing Extension | $25 – $99 |
| Store Enhancement | $10 – $69 |
| Dropshipping | $50 – $500 |
| Subscription | $59 – $299 |
| Developer | $10 – $200/hour |
| Total | $150 – $2500 |
Average Amount You Need For Store Creation– $250 to $5000 (as per your requirements)
Note- Above all, you need a developer in both stages to set up and optimize your website functionality and appearance. As a result, the fee of a developer depends on your custom work.
Likewise, after knowing the average amount you need to run your WooCommerce shop, let's proceed to the tips that can help you meet your WooCommerce budget.
II. How You Can Save Yourself From Going Out Of Budget?
Above all, if you want to start your online business, get recognized to spread your brand name among your consumers. Therefore, if you proceed without creating a budget for the same, as a matter of fact, it might be possible you end up with some undesirable results.
What if you fail to get the recognition for which you're investing so much time and money?
As a matter of fact, the time and money you're planning to spend today won't come back if you aren't dedicated and lucky enough! Therefore, it's always better to take steps that can save you from terrible situations in life.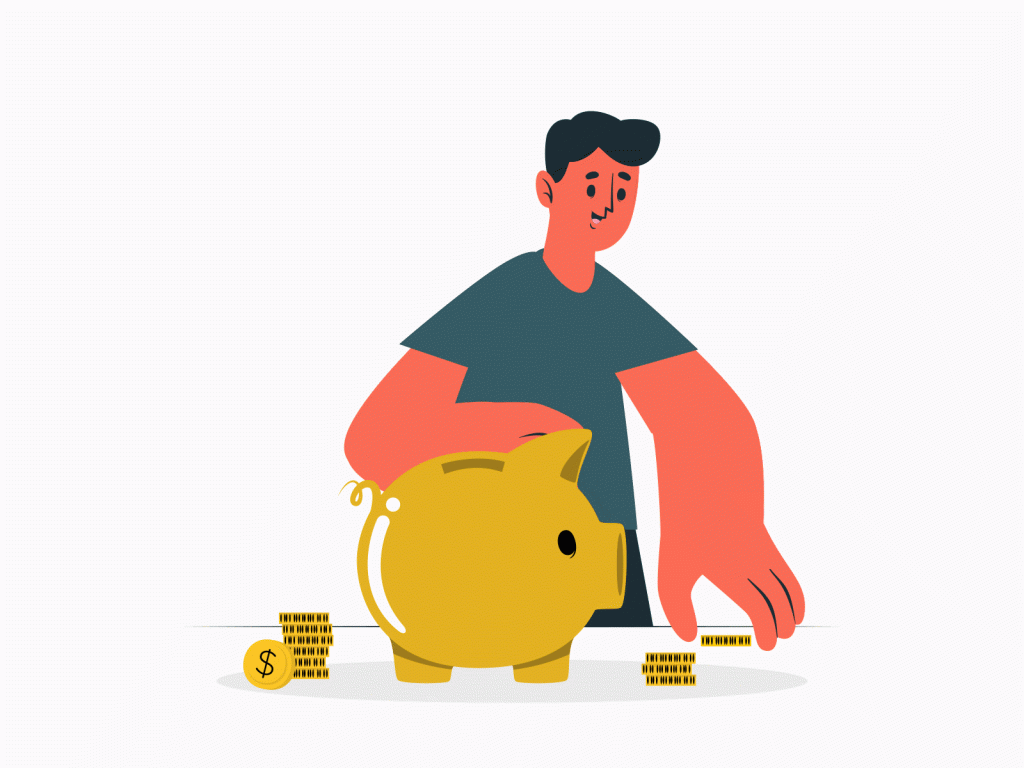 Source: Dribble
Therefore, I can say that you want everything for your new eCommerce store, moreover, you need to remember that you have to follow and restrict yourself within your budget. Similarly, check out the tips that will let you know how you can lower your WooCommerce store spending!
Continue Reading the Tips on WooCommerce Pricing.
1. Avoid Purchasing Extension You Don't Need
As a matter of fact, a WooCommerce marketplace is full of customizable and amazing products in reach with exceptional features. But does that mean you have to purchase all the extensions?
Of course, Not!
As a matter of fact, you might get fascinated by the functionalities of WooCommerce extensions, but I would recommend staying away from them as they can slow down your website speed. Similarly, maintaining all extensions becomes complex and expensive.
I'm not saying don't purchase plugins. But before investing your money, figure out the importance and place of that plugin in your WooCommerce shop. Therefore, if you really need that plugin, subsequently, then go to the WooCommerce marketplace and purchase your WooCommerce extension.
If not, then it's better to save your money!
2. Effectively Acknowledging Hidden Costs
However, the WooCommerce plugin is available for free,  even though you ought to be informed that there is a certain WooCommerce website cost to consider in accordance with pre functional eCommerce website.
Above all, you could possibly have such a budget for WooCommerce hosting as well as the plugins you'll require to run your online marketplace. Therefore, that kind of expense can vary according to the nature of your business and the number of basic and advanced functionalities you require on your internet site.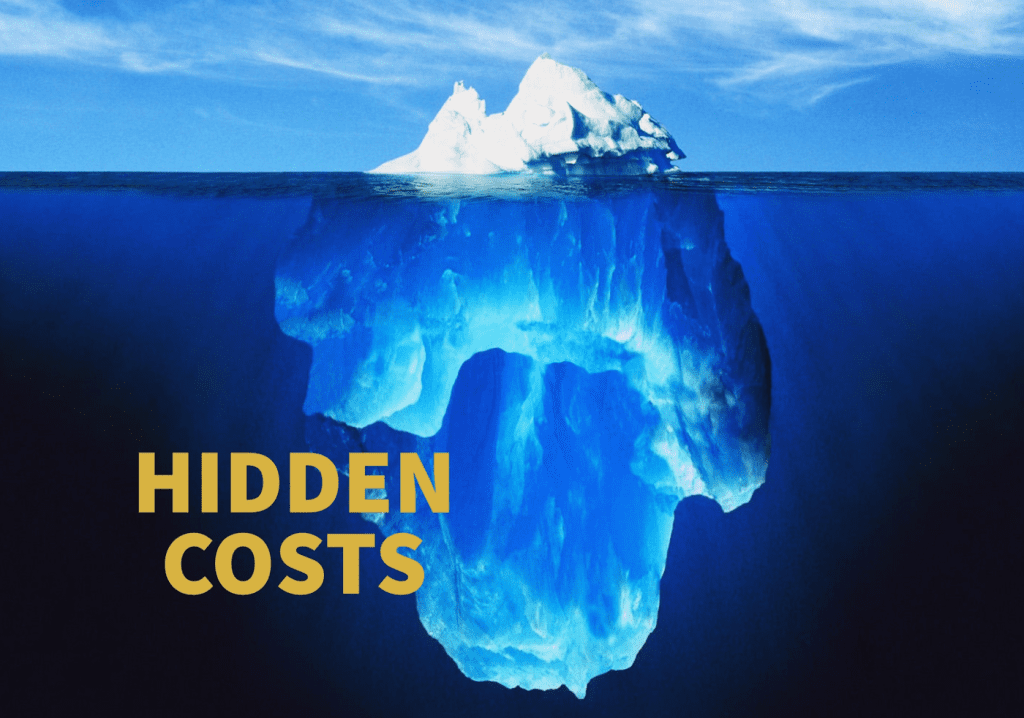 Source: Google
Therefore, you can set up a WooCommerce store without the need for any of the extras. However, if you intend to scale your store or gain access to an international customer base, these are WooCommerce website cost that you won't be able to avoid. Some of them include-
a. Integration With Additional Payment Gateways
Above all, WooCommerce doesn't really manage online payments for you, users should first link their business to a WooCommerce-integrated payment gateway.
Similarly, such add-ons can indeed be free or even have a monthly charge, and transaction fees would be levied.
b. Store's PRO Extension
Firstly, extending your online store with high-end features is one of the most common ways you'll end up having to pay for it. Fortunately, WooCommerce offers a number of free extenders to assist you in getting your foot in the door.
Likewise, if you're serious about your e-commerce business, you'll have to splurge money on building your WooCommerce retail site. Subsequently, there's no getting around it.
c. Shipping Services Expansion Needs
Above all, WooCommerce has a constructed shipping that connects to USPS and Canada Post, so you'll have to set up each provider individually. However, if you really want to connect to a larger number of shippers, you'll need additional additions.
d. Integration of Email Marketing
As a matter of fact, irrespective of the nature of the website you run, email is an effective marketing tool. Therefore, it's critical in the online market.
Above all, you can send abandoned cart alerts, order confirmation emails, sales leaflets, and a wide range of other texts to enplanements with the proper tools like- Sendinblue, Mailchimp, and Omnisend are three of the most popular free options.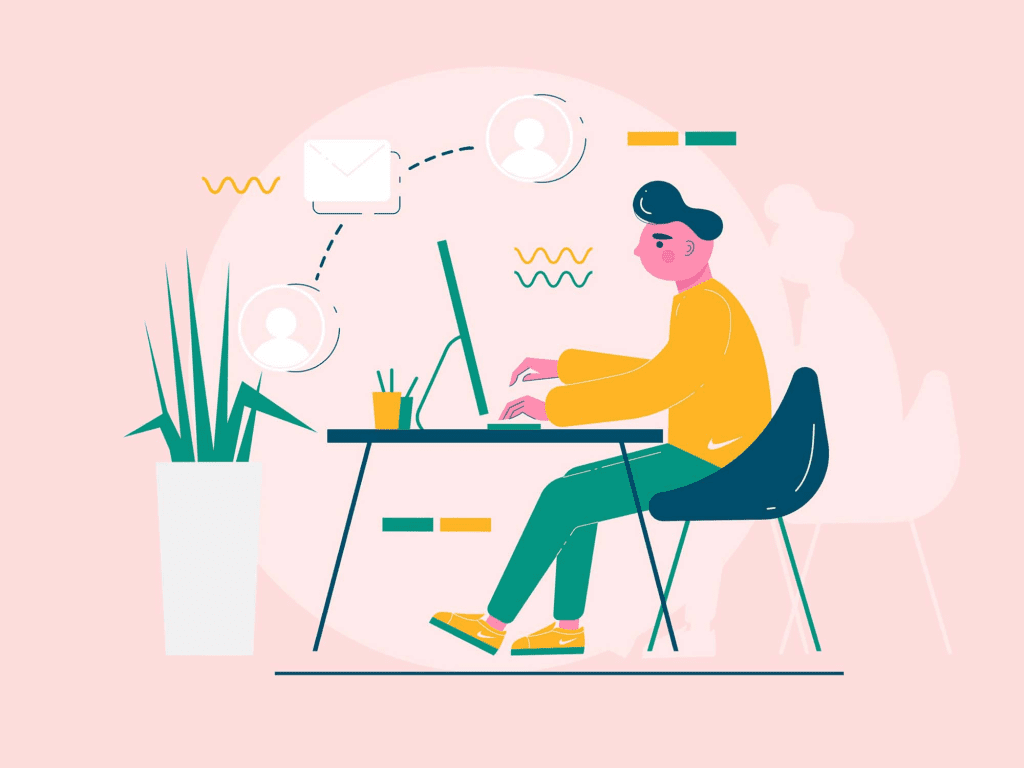 Source: Google
Similarly, as you are using the free version, subsequently, you may surpass its limits. Above all, as your store grows, you will need to upgrade to a paid plan.
e. Other Store Requirements
Above all, add-ons are used for promoting options like SEO, special rates rules and reduced costs, cart high managers, omnichannel, and location integration, then on are deemed essential for your site, however, WooCommerce by itself doesn't help. In fact, as a lot of users log in, your compensation can still rise.
Therefore, it is better is to prepare a full-proof budget as well as a management plan before proceeding. As a result, the majority of these add-ons can range in price from free to $300 per month, for instance, adding up all the WooCommerce website costs that would directly affect your site's overall expense, that's critical.
3. Distinguish Between Requirements and Desires
Above all, excessive spending can be harmful at points in time. As a result, I comprehend your excitement about trying to launch your biz and taking it to new heights, moreover, you must remain calm and collected while trying to spend for it.
Therefore, you must learn to differentiate between your store's actual requirements and your desireful spendings. therefore, only then you can effectively avoid financial crises and effectively manage your store's budget.
4. Use Less Expensive Extensions
Above all, when you're in need of an extension, look for a variety of options that will suit your needs. As a result, you can do this using the Google or WooCommerce marketplaces. Therefore, once you've supported and over two business extensions, compare them.
Similarly, you can check its pricing, features, support, reviews, and the image of the agency from which you're planning to purchase your extension. As a result, select the extension that can fulfill all your requirements but at a lower cost. Therefore,  you can save yourself from going out of budget.
5. Follow A Strict Budget
Subsequently, we very well know that WooCommerce is a free online eCommerce store builder platform. However, there are numerous additional costs and requirements that must be purchased and compensated for. Therefore, if you don't plan ahead of time and stick to it, as a result, you'll end up with a store that costs far more than it earns!
In short, more investment, less return! Therefore, always create a budget and follow it with your heart.
6. Keep Track Of Your Insurance Policies
Therefore, to maintain security safeguards in check, the online stores must be really cautious. Above all, they're all in control of client financial information and other sensitive data.
Similarly, a security vulnerability can be extremely costly to repair, not to mention losing business as a result of negative press and clients losing faith in the model.

Source: Varonis
Therefore, recognizing that safety is critical, the next question is how much responsibility you want to take on individually and how much of the burden you want to delegate to your e-commerce platform.
Above all, WooCommerce, as a free open source, delegated all of the jobs to you. Therefore, whether you have the financial means to deal with it, it's fine as long as you take appropriate security precautions.
As a result, keep updating patches for known risks, installing an SSL certificate, trying to install website security plugins, and taking findings into account website backup systems.
7. Save Development Cost
Above all, in order to improve the look and feel of your site and make it more appealing and appealing. Therefore, you'll need the help of designers and developers, which can be quite costly. Similarly, if you're into a handful of budgets and there isn't any financial issue then you can go for it, else skip this option for sure.
Similarly, the cost of a Woo developer lies between $10 to $5000. Above all, they will provide you with an estimated date and promise to complete your project on time using the best tools.
Therefore, If you can't afford a developer, watch videos, read setup guides, and take advantage of WooCommerce hosting prices or WooCommerce hosting plans that allow you to install WordPress and WooCommerce in one click.
As a result, this is how you can save your developers' costs.
Similarly, If you're not sure you're up to the task and don't want to risk damaging your store, hire a WooCommerce programmer before things get out of hand.
Above all, No one wants to create a hole in their pockets. Follow your budget and save yourself from unwanted situations.
III. FAQs About WooCommerce
Q1. Is It Possible to Use WooCommerce for Free?
Above all, WooCommerce is a completely free platform. Therefore, by going through the installation process, you can use it to create your online store.
Therefore, in order to end up making your online store appealing, versatile, and operationally viable, as a result, you'll have to spend more money on those other requirements like WooCommerce hosting, domain registration, themes, extensions, and personalization.
As a result, in comparison to other eCommerce platforms, it is completely free and gives you complete control, which is why WooCommerce is always the first choice of searchers.
Q2. Is There a Monthly Fee for WooCommerce?
Above all, there are no monthly WooCommerce fees associated with WooCommerce. Similarly, you can use this online store free platform for as a while as you will need it.
Similarly, in order to run your WooCommerce store, you'll need hosting, a domain name, extensions, and a developer who can charge anywhere from $3 to $5000 per month or year.
Q3. Does WooCommerce Charge a Commission on Sales?
WooCommerce does not charge a percentage of your revenue if you use a WooCommerce extension to enable the latter features.
Q4. How Do I Use WooCommerce to Make Payments?
Similarly, WooCommerce now accepts all major payment cards and has PayPal, Stripe, Amazon Pay, PayFast, and others as the payment gateway: Visa, MasterCard, JCB, Discover, Diner's Club, and American Express card.
The prices are frequently charged in USD and they will be exchanged to your local rate by the card/bank issuers.
Q5. Is Coding Considered Necessary for WooCommerce?
WooCommerce, like WordPress, does not require coding. Without using any code, you can publish content, choose themes, add products, and have a fully functional store.
Therefore, you'll have to get into the script if you would like a more customized site with additional features (or hire a WordPress developer to do it for you).
Q6. What Does It Mean for WooCommerce To Be SEO-Friendly?
Above all, being written entirely in web search syntax, as a result, WooCommerce appears to be missing a number of SEO characteristics.
Therefore, the Yoast SEO and other plugins for WooCommerce and WordPress can assist you in creating an optimized store. The ideal option is to exercise caution once making improvements to your online store.
Q7. Among WooCommerce and Shopify, Which Is More Cost-Effective Solution Out There?
WooCommerce should be your first choice if you're looking for a platform that allows you to completely customize your store's performance. Shopify costs between $29 and $299 per month.
You won't have to pay for WooCommerce hosting price, a domain, or anything else if you use Shopify. As a result, WooCommerce is self-contained, you'll need to purchase a hosting plan, a domain, an SSL certificate, and a variety of other extensions to get your store up and running.
Above all, the cost of using Shopify and running your WooCommerce store converges in some way.
WooCommerce Pricing: It's Your Budget, Create It Keeping Your Business Model!
WooCommerce is a free leading e-commerce solution that provides a business with all of the authority required to develop his or her online marketplace. It doesn't hide anything about its pricing.
If you want to run an online store there are some essential features you require and that can only be fulfilled if you purchase a Woo extension.
Similarly, It would be wrong to say that WooCommerce hides pricing from its customers. Therefore, you just need to create your WooCommerce budget and set up your online store. As a result, you doesn't need to pay any extra fee to WooCommerce to configure your store.
Above all, I hope now you have enjoyed learning information on how much a WooCommerce store costs.
As a result, if you find this post informative and helpful, please do share your thoughts in the comment section. Please don't forget to share our post using social handles on the left side of this page.
Don't Wait to Start Your Online Business!!
Use This WooCommerce Pricing Guide and Start Building Your Website From Scratch. For More Assistance…