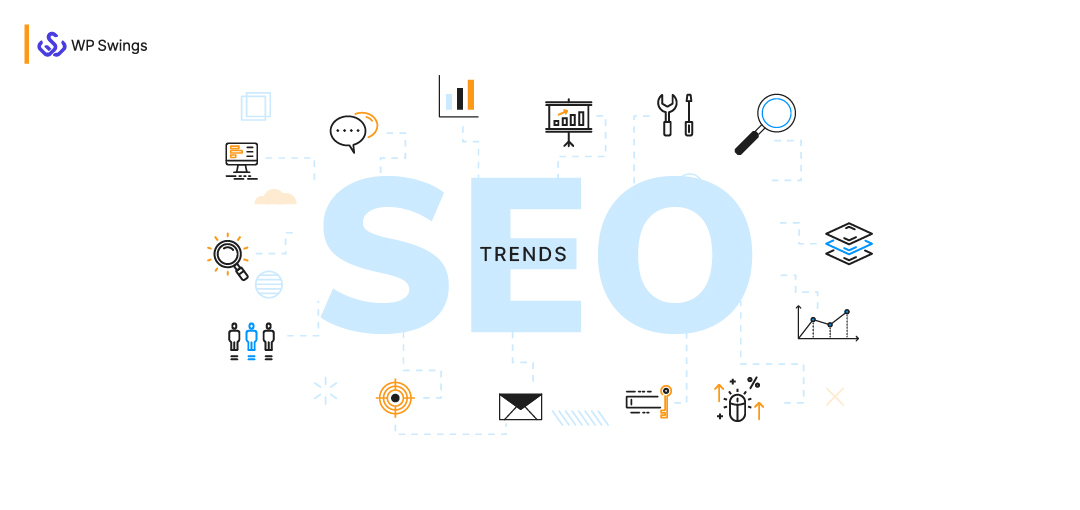 SEO: It's a combination of art and science, wherein the primary objective is to build trust.

— Jason Acidre, Author, Kaiserthesage
As we move to 2023, the secret to being number one at Google is still the same — Search Engine Optimization.
A lot happened in the world of SEO in 2022 as Google decided to bring some new algorithms, updates, and rules for ranking a website to better content searchability and give users the most relevant search results.
By the way, Google users made more than 8.5 billion searches a day in 2022. And this number will keep increasing throughout this year.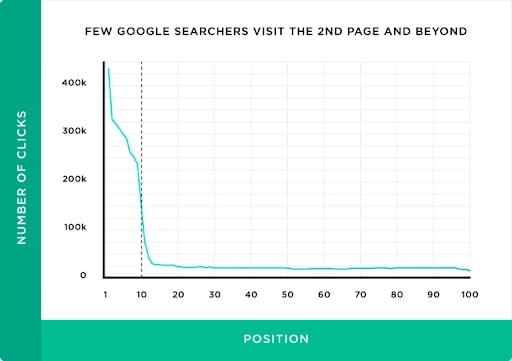 The journey from search to click is easier for the first result only. The #1 result on Google has a CTR of 31.7% and if you're on the second page there's only a 0.78% chance of getting clicked.
In conclusion, SEO is paramount in bringing traffic to your website. So, I'll tell you the top SEO trends and how they've changed the rules for webmasters to rank their websites in 2023-24 and further.
Quick Check Points of This Article
Top SEO Trends 2023-24 You Have To Focus For Your SEO Strategy
Google devs are on a constant quest to make the user experience efficient, relevant, and easier for the users. However, the greater goal is to increase the average time on the search engine and personalize the ads.
Top SEO trends new and ol',
Let's check them all.
1. E.E.A.T
Google E-E-A-T, which stands for Experience, Expertise, Authoritativeness, and Trustworthiness, is not a brand-new concept, but it has grown in significance. Those that decide to follow these rules will be well rewarded in 2023-24.
Google uses these four factors to rank content considering its originality, accuracy, safety, and dependability.
The webpages or sites that deal with content for health, finances, education, etc.,  are categorized under YMYL(Your Money Your Life). Google holds them to a higher PQ (Page Quality) standard because they impact your current or future well-being.
However, the following pages can also be regarded as YMYL pages:
Pages containing personal information of users such as unique identification numbers,  account numbers, driver's licenses, etc.
Payment facilitating pages that store credit or debit card details, bank account numbers, etc. For example, product pages.
Pages offering consultation or advice for major life decisions like legal matters, home loans, automobile purchases, child care, etc.
The experience in EEAT is there to ensure that the creators are sharing their personal or first-hand experiences through their content with consumers.
For example, If I've written about investing in certain supplements for improving bodily functions, Google will assess if my experience & knowledge of using the supplements is real or fabricated because it can directly impact the life of users.
Note: E-A-T is a major ranking factor for health & fitness websites.
EEAT is also an SEO ranking factor for product review websites or product pages with testimonials. Hence, you shouldn't post fake reviews to increase your trustworthiness.
Logically, you will also trust the experience of someone who has used the product over someone who hasn't.
An important upgrade to Google's algorithms is the Multitask Unified Model (MUM), which uses artificial intelligence (AI) to locate and understand the material and user intent in a range of languages and formats, including text, graphics, and more.
Given its intended audience, it stands to reason that understanding and implementing Google MUM is especially important for international and enterprise-level businesses. It's been claimed that IT has 1,000 times the power of BERT.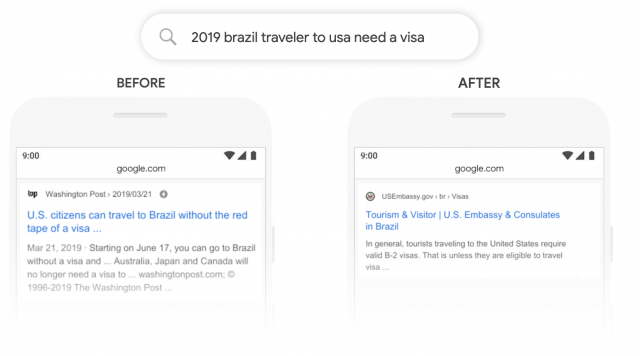 This is a huge change from the text-only search results that were exclusively accessible in the user's first search language.
Google also unveiled its fourth spam upgrade for the month of November 2021. It targets particular rule violations that it deems to be spam. The excellent practices listed in its Webmaster guidelines are referenced despite the lack of specificity.
In 2023-24, you should follow these guidelines to ensure the best page experience and SEO ranking:
Utilize Google's principles to design a fantastic user experience for your users.
Concentrate on producing high-quality material that establishes your subject matter expertise, authority, and credibility.
Use various content kinds, including pictures and videos, that can help with organic search
2. SEO Optimization for Core Web Vitals and PageSpeed
Introduced on May 28, 2020, the Core Web Vitals became one of the most important page ranking signals.
Page experience has been elevated to a key ranking factor by Google. It hopes that accessing and interacting with websites would be enjoyable for users.
With Core Web Vitals, Google devs essentially found of way to quantify something as abstract as a user experience, relying on the following metrics: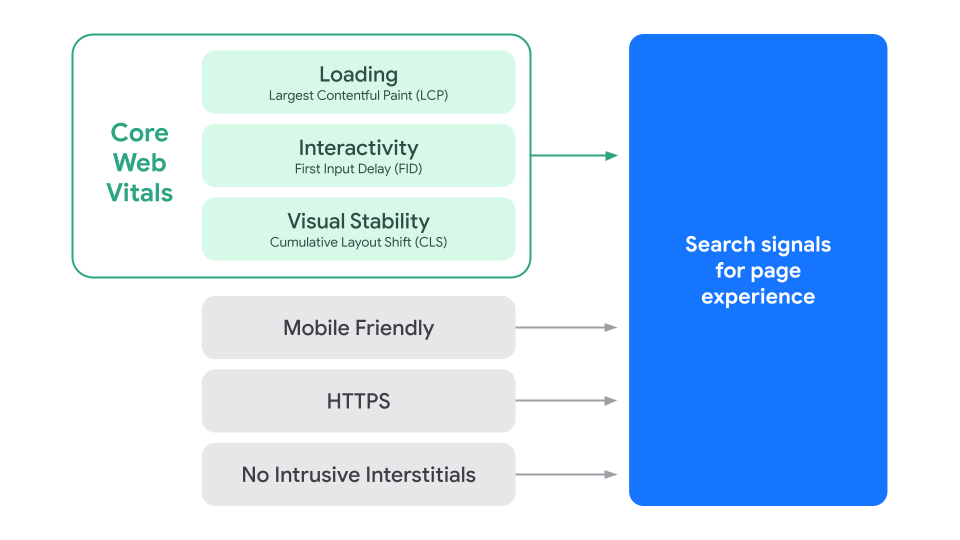 LCP (Largest Contentful Paint): The time it takes to load the largest content (Image or text) block on the page. It should be within 2.5 seconds.
FID (First Input Delay): It measures how quickly your website responds to the user's first interaction with your page. A good FID score lies at 100 milliseconds or less.
CLS (Cumulative Layout Shift): It registers how much a webpage's layout changes abruptly during its lifetime. A CLS score of 0.1 or less is good. Various elements on the page load at different times, which may result in sudden layout shifts. For example, large images or banners load later and often change the view of the page.
Your search engine optimization in 2023 should focus on meeting the optimum loading performance, input responsiveness, and layout stability. This alone will help you outrank most websites.
But it is hard to maintain these search signals because about 90% of homepages and 85% of product detail pages also miss the standard CLS score. (Source)
Core Web Vitals will remain one of the top SEO trends as page experience is an essential ranking factor.
You can check your Web Vitals score on Google Search Console and PagesSpeed Insights.
Along with scoring, it will identify the issues hampering your website's performance.
Here's how Google Search Console shows the Core Web Vitals report. It marks the pages as poor, needs improvement, and good.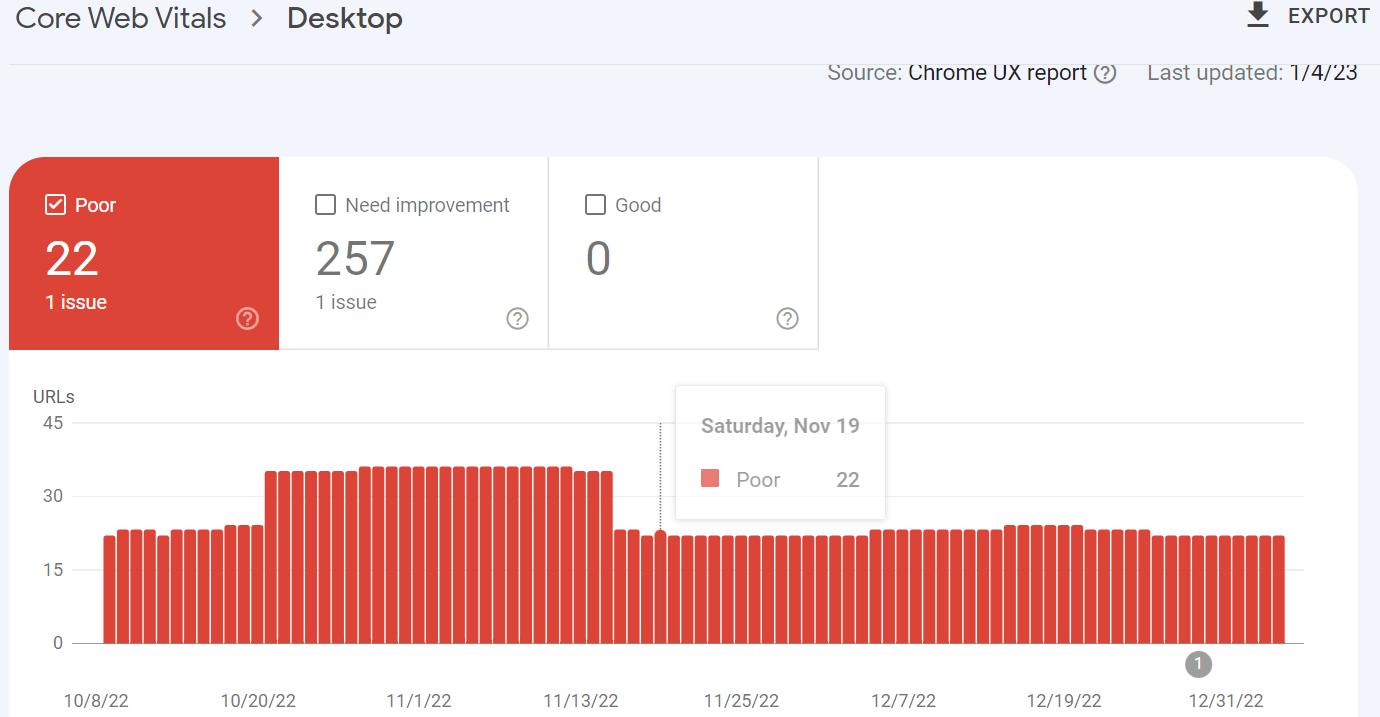 You also take the help of Google's PagesSpeed Insights to identify the issues negatively impacting your Web Vitals score.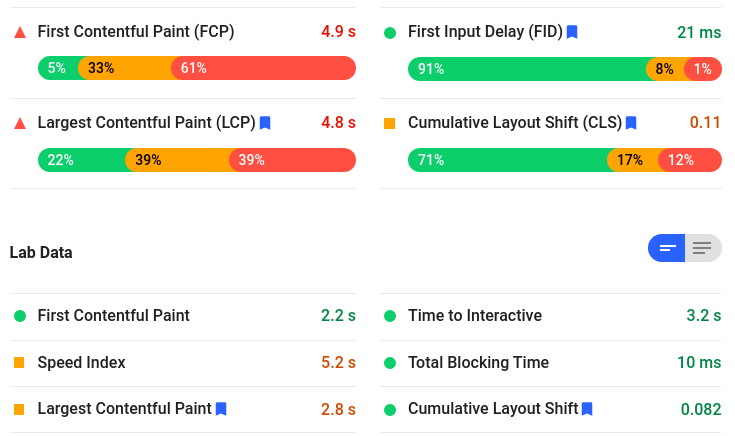 Speed Index: This index measures how quickly the content is visually displayed to your users during page loading.
First CPU Idle: The time taken by a page to become minimal interactive for the user is measured as First CPU Idle. It is when most of the UI elements are interactive on the screen.
Time To Interactive: Time To Interactive (TTI) measures the time taken by a page to become fully interactive.
A fully interactive page displays useful content as measured by FCP, response to user actions within 50 milliseconds, and event handlers are registered for most of the page elements.
Having gone through the definitions of the above-listed metrics, here are a few tips you can use for improving your page speed:
Use the compressed form of CSS, HTML, and JavaScript files. Try compressing files that are above 150 bytes.
Reduce redirects so that your visitor does not have to face additional waiting time during the HTTP-response cycle.
Leverage browser caching so that the browser doesn't have to reload the entire page for a visitor returning to your site.
Improve your server response times by searching for various weak areas such as slow routing and database queries.
Distribute your content delivery load with the help of a Content Delivery Network (CDN).
Lastly, optimize your images by ensuring they are in the right format and used where they are necessary.
So, work on Core Web Vitals and page experience optimization as it directly impacts your Google ranking.
3. AI Content
Artificial Intelligence is steadily beating us in all tasks that require intelligence, but creativity was still largely untouched.
However, AI is constantly getting and AI-based content is being used readily on websites, replacing the need for content creators like me.
Google's having difficulty deciding between AI-based content from human-generated one.
Elon Musk's OpenAI is now open for public use. It is based on the machine learning model GPT-3 (third-generation Generative Pre-trained Transformer).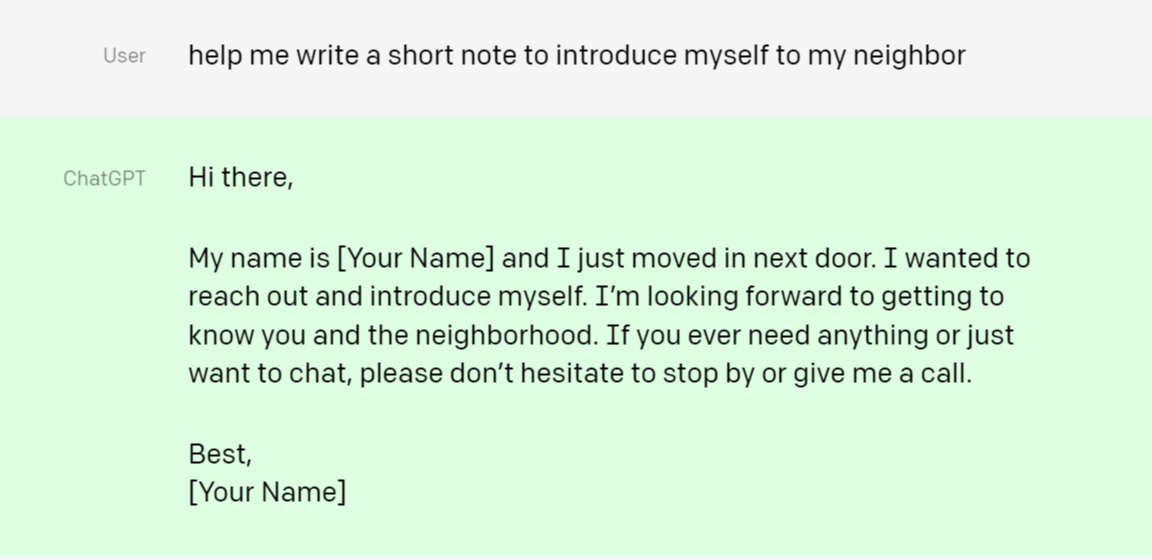 OpenAI has made SEO-optimized content creation as easy as opening a can of soda. Quite literally anybody could do it.
Based on your instructions, AI tools can produce topics, titles, meta descriptions, articles, and even images of any kind.
So, scalability is attainable but what about SEO ranking?
Thankfully for us, Google values 'human' effort. It has launched two Helpful Content Updates to detect and derank websites that use AI-generated content.
But it has made it to the list of top SEO trends because AI content can be a good starting point.
You can use SEO Automation tools to create the following content pieces:
Titles or Topics: If you are out of ideas for the next articles, then you can use SEO automation tools to generate titles based on keywords. You may try the Hubspot Ideas Generator.
Meta Descriptions: Using the AI tools you can create concise and original meta descriptions with high-ranking keywords. CopyAI has an excellent meta tag generator, which can create descriptions in different tones with little input.
Content Outlines: A rough draft is crucial to drafting efficient content. Using the SEO-optimized content outlines will make sure you are writing to target users' intent and improve your ranking.
For example. I used the "Top SEO Trends" keyword to get content online from CopyAI.

I have reservations about AI, but I can't deny that SEO automation is one of the topmost SEO trends of 2023.
4. Use the Author's Authority for Search Engine Optimization
With the advent of AI content, comes the risk of pseudo-experts claiming to know anything and everything plaguing the SERPs.
Google found a way to identify and favor the content created by real people.
You can build the author's authority by making sure they know what they are talking about. So, hire actual field experts to write about certain topics. The credibility of the source is often underlooked in the eCommerce industry. However, it is one of Google's SEO trends.
You can also update expertise details in the author's bio, dedicate author pages highlighting work history, and update social media bios.
5. Lower Crawl Frequency
Google is committed to tackling climate change and it contributes to various conservation efforts globally. In the same spirit, it has decided to lower its carbon footprint by lowering the crawl frequency and consuming fewer computing resources.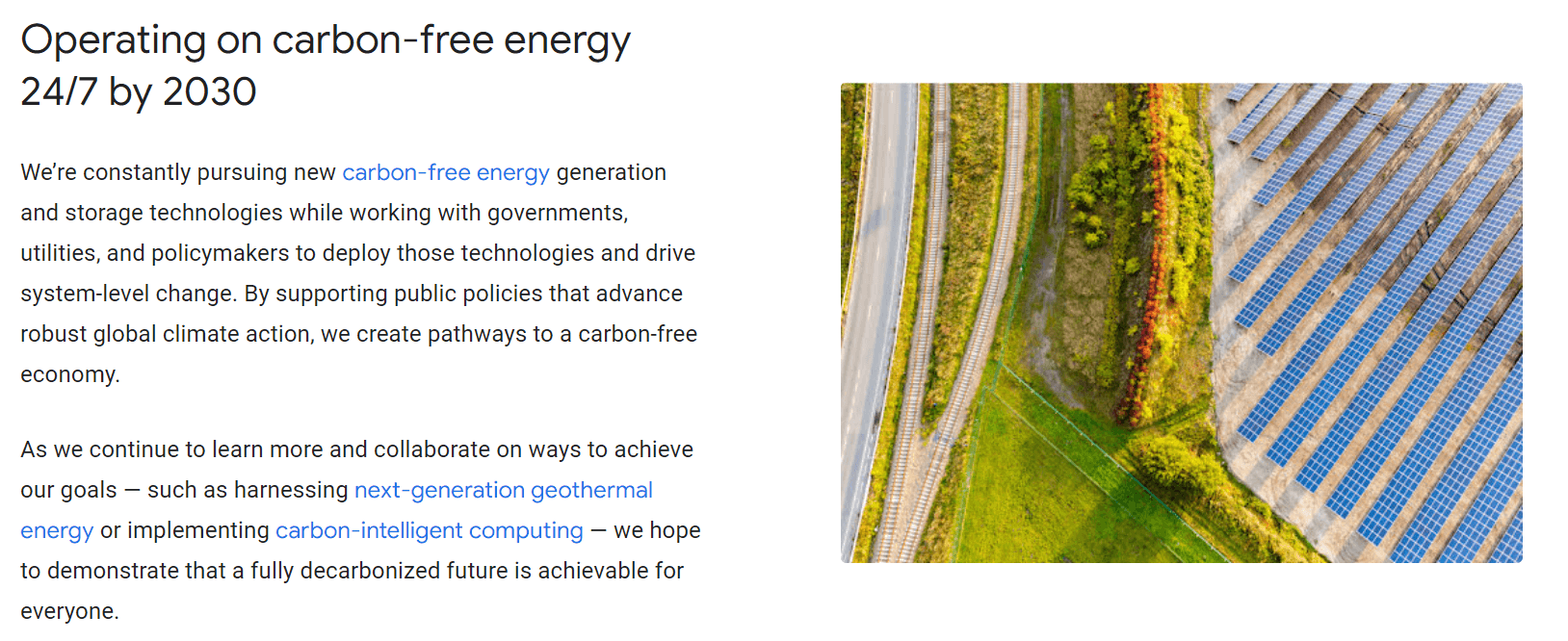 So, how does this impact your SEO ranking? 
Well, crawling helps Google to detect new or updated pages on your website. But as the crawling frequency lowers, it will take longer for Google to notice the changes in content. You may use the Google Search Console to see the indexed and non-indexed URLs.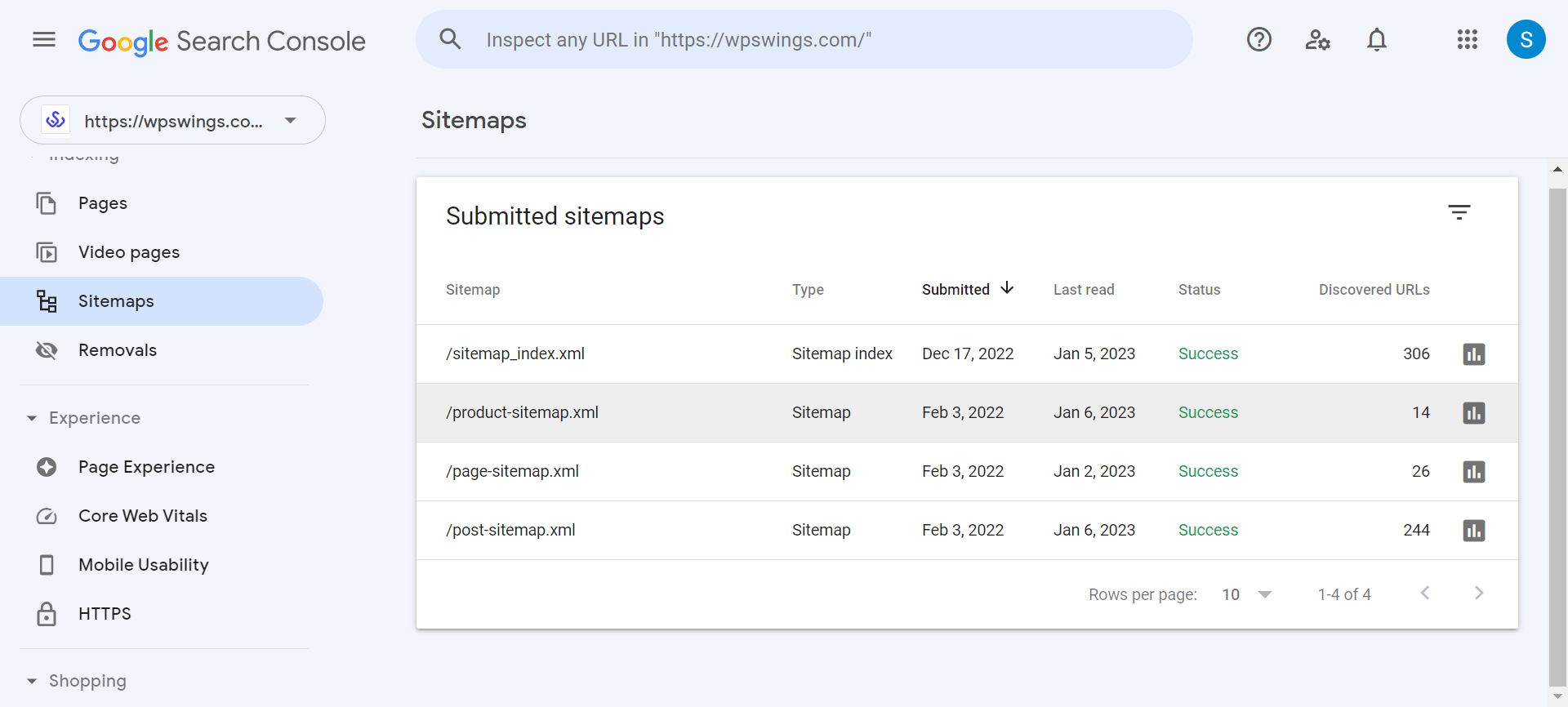 This SEO trend in particular isn't good news. You have to create complete content from the get-go that requires fewer updations over its time.
6. Passage Ranking Will Override Keyword Ranking
Google launched the passage ranking update on February 10th, 2021 initially for US English SERPs only, and eventually, it was available globally.
What is Passage Ranking?

Google's page ranking update is an efficient method for ranking long-form content. It examines content to determine its context and return more meaningful results to the searchers. Google ranks passages that are directly related to what people have searched for.
For instance, you searched for "how to set up google home". Originally the top results would have been some articles but after passage ranking, you will see the result that answers the question succinctly.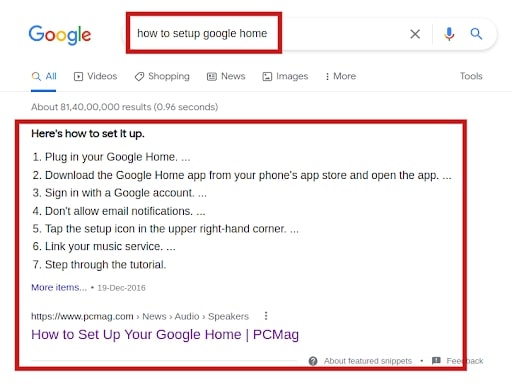 Passage ranking is Google's initiative to help you find exactly what you are looking for. If I have to say in Google's own words, "by understanding passages in addition to the relevancy of the overall page, we can find that needle-in-a-haystack information you're looking for."
So here's what you can do:
Firstly, do a solid analysis of your target audience. Ask yourself "who is your audience?", "what are they looking for?", and "Why are they looking for it?".
Don't compromise the quality and uniqueness of the content. Any update by Google is to make the search experience for users more relevant.
Focus on writing heading with long-tail keywords because headers are very pivotal for helping Google understand the context of the content.
7. Surge of Video Content
One of the top SEO trends of 2023-24 is to include video content in your strategy. Video marketing has the power to make your customers stay tuned with the content it displays. The best video content includes a storyline of the incidence and situations that can be linked to your audience.
Videos are one such medium that can help you in showing your products in action to your visitors. Although a video is not one of the cheapest forms of content out there, it is definitely more engaging with a high ROI.
As per wyzowl, 83% of businesses believe that video gives them a good ROI.
Not only this, the online video viewers were 228.8 million alone in the U.S., and this number is expected to reach 248.9 million by 2022-23.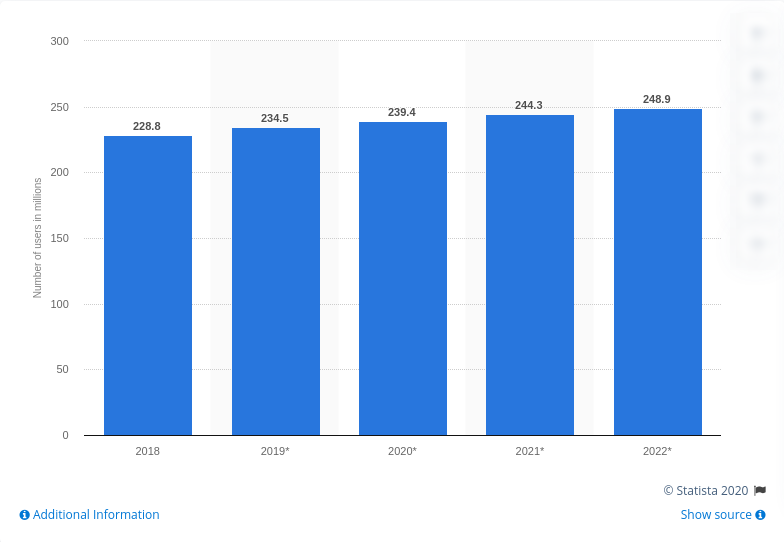 Videos give you the power of creating versatile content which helps the marketer to paint a real picture of the product in their prospects' minds. Customers also love videos because they are easy to digest and save their time by not having to read long-form content.
Speaking of which, short videos have taken over the world. People are spending more and more time scrolling through Reels, Tik Tok, Shorts, etc. TikTok is the most popular short video format application in the world right now and its potential for marketing is still largely untapped.
1. Seek Markup and Clip Markup
The introduction of Seek and Clip markup has made the surge of video content even more important. For video creators and video SEO experts, Google has a lot to offer in 2023-24.
What are Clip Markup and Seek Markup?

While click markup manually tells the timestamp of your video, seek markup automatically communicates the same to Google and returns the result as a special snippet in the form of a rich result on the SERPs.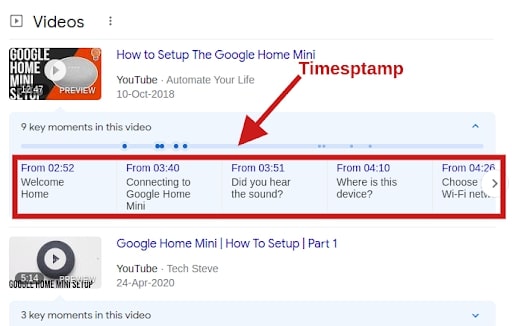 Clip Video Markup
To optimize your website for Clip markup you must manually tell Google what timestamps to be displayed as key moments. To do this you have to embed the information in the Video Object element of the structured data.
Check out the technicalities in more detail on Google Search Central
The required properties that have to be added to the structured data are:
name: This is a descriptive title of your video.
startOffset: The start time of the clip is expressed as the number of seconds.
URL: A URL that points to the start time of the clip.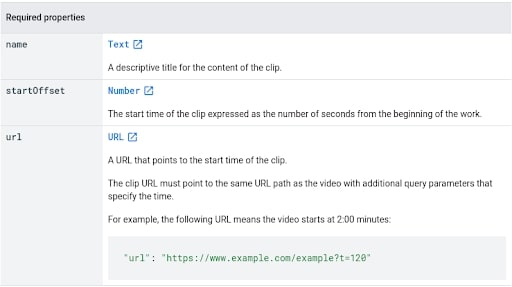 Seek Video Markup
The Seek markup is more straightforward. The job of Seek markup is to tell Google how a URL structure works so that the search engine can automatically identify the key moments.
Check out the technicalities in more detail from Google Search Central.
8. Continuous Scrolling Will Affect CTRs
Continues or Infinite Scrolling has also made it to the list of top SEO trends for 2023-24. The Continuous scrolling update was rolled out in October 2021 by Google for restructuring the search engine result pages specifically for mobile users.
Just like major social media platforms, Google will now allow users to access the search result with seamless and intuitive continuous scrolling. This means when you reach the end fresh results will automatically load.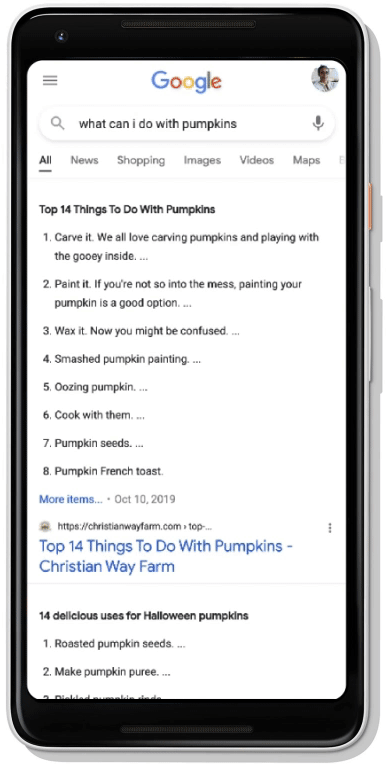 So there is nothing specific that you can do for optimizing your website for the continuous scrolling trend because it is more about enhancing the browsing experience.
It will also change the CTRs because the lower-ranking pages will now have a chance to get clicked.
[Source: Backlinko]
Here's what Google has to say about the update:

While you can often find what you're looking for in the first few results, sometimes you want to keep looking. To get clicked when a user searches something on Google you still need quality content to rank on the top.
9. Aim for the Featured Snippet
The search engine result pages or popularly termed SERPs are not the same as they used to be in previous years.
While browsing for information on Google you must have seen some noticeable differences like:
The percentage of ad share has fairly increased.
Even the answer boxes and featured snippets are getting a lion's share in the SERPs.
Google has also started giving more importance to the "People Have Also Asked" section and "FAQs".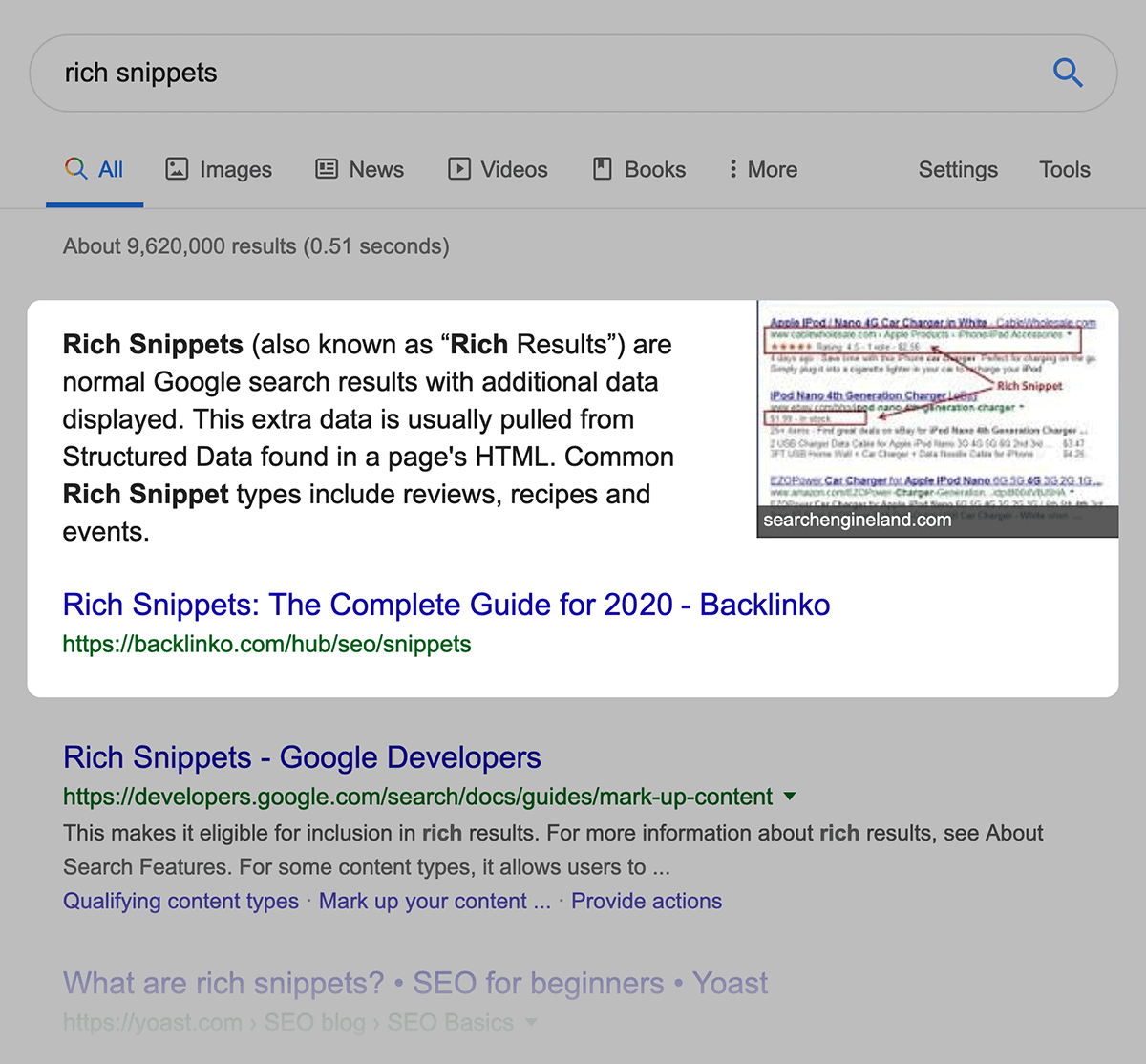 To enhance the search experience, Google has also added carousels for video results and snippets for showing "Top Stories" and "Q&A on Google."
Due to the introduction of all such features, gaining traffic through organic clicks will be much more difficult in the coming years. So in 2023-24, SEO will revolve around zero-click searches. This means you've to focus on giving important information to users on the SERPs themselves and optimize your content for the featured snippets.
Are You Unsure of Strategies to Boost Organic Traffic on Your Website in 2023-24?
We have handpicked the most widely asked Strategies To Boost Organic Traffic On Your Website from various sources….
To maintain consistent traffic, start focusing on long-tail keywords.
You can consider long-tail search queries that are used for performing voice searches.
For example:
Text Search: "pudding cake recipe" Voice Search Query: "How do I make a pudding cake at home?"
Now you can tailor content around these long-tail keywords and get your content featured in the snippets. So here's what you've to do in 2023-24 and in the coming years start investing in conversational queries.
10. Provide What Your Audience Wants To Read
Relevancy is something that will always be a priority for Google to rank a website on the search engine result pages for a particular keyword. That's why SEO experts say that start writing for your audience instead of the keywords.
So whether it is any year providing content that is relevant to your audience will be an evergreen SEO trend for ranking a website.
As per Google's algorithm updates, it is found that keyword stuffing in the content will not bring good conversion and rankings. It is a noted fact that search engines look forward to delivering the right message to the right audience.
Here are some recommended tips that you can use while weaving your website content:
Identify your audience and then generate your content. This will help you in keeping your content natural and ideal for your visitors.
Add keywords at prime SEO spots, such as meta descriptions, meta titles, alt tags, etc.
Break the monotony of your keywords by adding long-tail keywords. Optimal content has a good mixture of short-tail and long-tail keywords.
11. Technical SEO and UX/UI Factors
Writing the right content is not what all SEO is all about. Many technical aspects cannot be overlooked. One such technical aspect is UI and UX.
To make your website rank it is very important that your website is accessible to users and they can browse it efficiently.
If you are familiar with SEO then you might also know that it has completely moved away from solely ranking a piece of content just over a few search queries. Search engines must provide searchers with a user-friendly page.
Here are 4 Tips for Improving UI/UX to Boost your SEO:
Analyze your bounce rate regularly and try to figure out the reasons for your high bounce rate. Common reasons might include the usage of unrelated keywords, poor loading speed, or visitors might be experiencing some page errors while interacting with your site. As per The Rocket Blog Study, a bounce rate in the range of 26 to 40 is considered perfect for your site.
Monitor the session duration of your pages to know how long the visitors last on your page. If the results are not good then try checking your page elements and perform A/B testing. This will give you an idea of whether your page elements are performing well or not.
Craft headings that create curiosity in the user to read further. Headings are a road map to guide the visitor through your content.
Work on your site's navigation by avoiding complex menu items, including a navigation menu on all pages, a clear and descriptive navigation bar, and adding a search bar for easy access to your site content.
12. Take Special Care of Small Screen Users
Let me share some numbers with you.
According to Statista, as of July 2022, there were 4.66 billion active internet users worldwide – 59.5 percent of the global population. Of this total, 92.6 percent (4.32 billion) accessed the internet via mobile devices.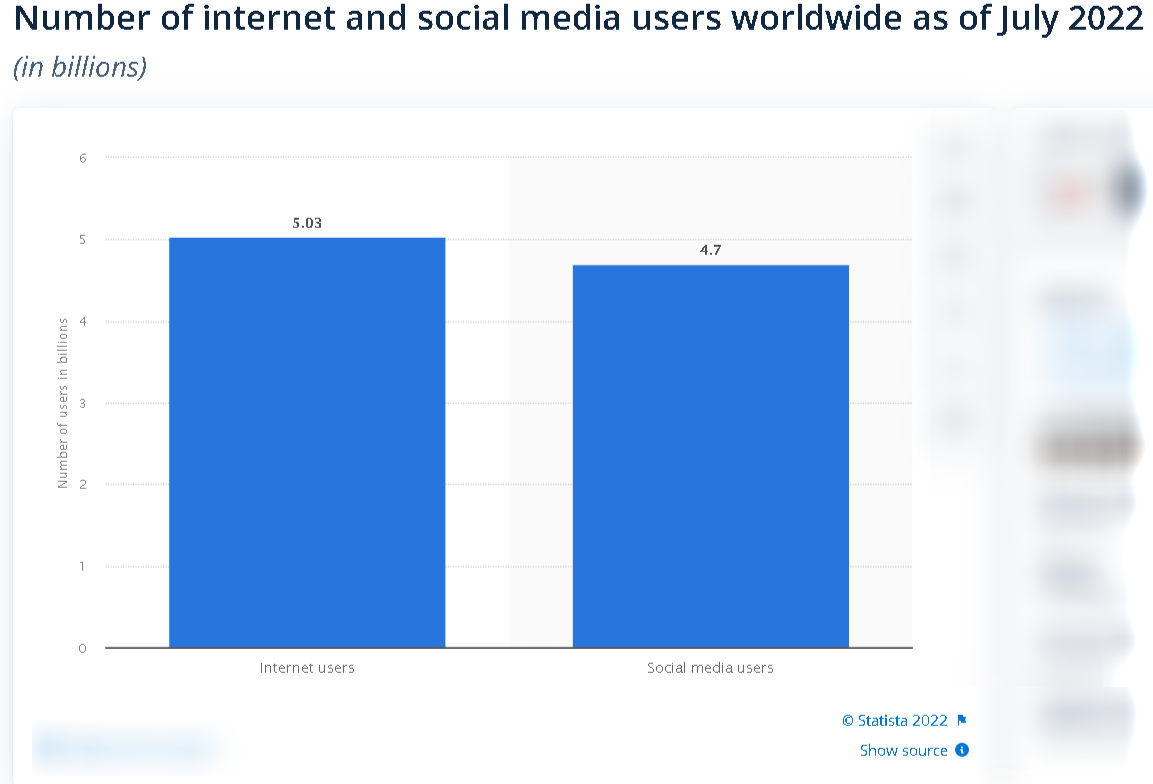 This leads me to the conclusion that AMP version compatibility is a must for any website to survive in this competitive era and take over its competitors.
Here are some best practices that you can follow to step up your SEO game in 2023-24:
Optimize your pages to AMP up your mobile page speed score by leveraging reduced redirects, browser caching, and implementing minified codes.
Add special effects to your mobile page by using HTML 5 instead of using plugins like flash, as they are not supported by small screen pages.
Design responsive pages for your site for better UI/UX on mobiles.
Don't Lose Your Chance With Prospects on Mobile Devices….Here's the Solution to That…
Mobile marketing is one element of marketing that is becoming significant and effective with each passing year. With the introduction of cool technologies like the metaverse, it is here to change the future….
13. Welcome the Dawn of Voice Search
With the prominence of artificial intelligence and chatbots in the main domain, voice search is an important entry in the top SEO trends. Clubbing up real-life examples of voice searches like Google Home, Amazon Alexa, Cortana, Siri, and Google Assistant, user experience has been incarnated with such communicable devices.
Fun Fact- One voice search or more is performed every day by 4 out of 10 US consumers.
Due to the increased number of mobile users, voice searches have shown massive growth in the recent past.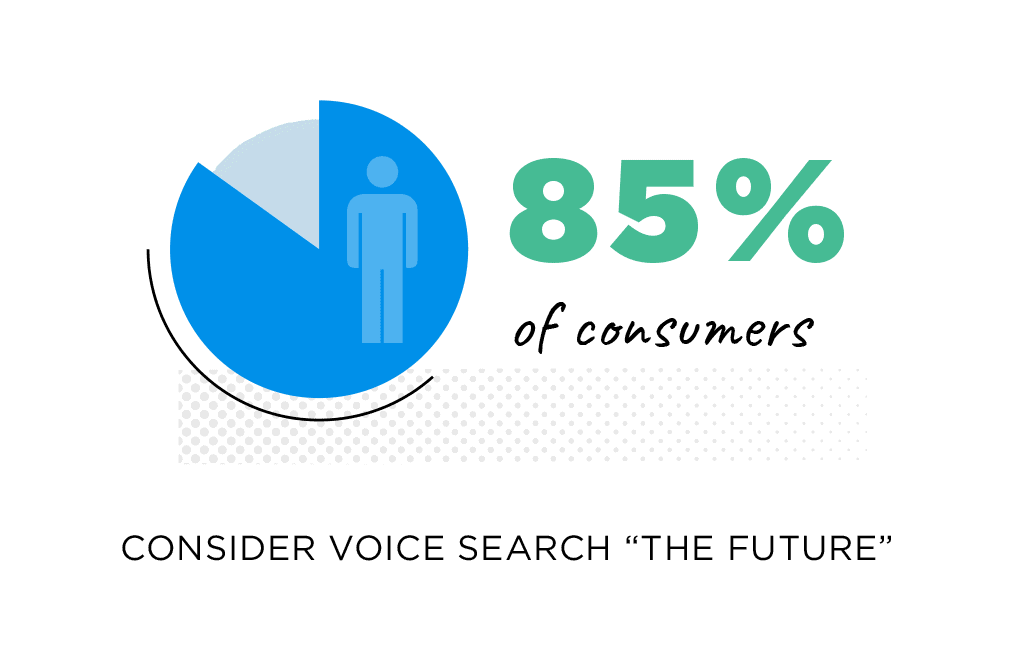 We can see in the stats for global voice searches, alone in the first quarter of 2019, 42 percent of the online population conducted a voice search via any device.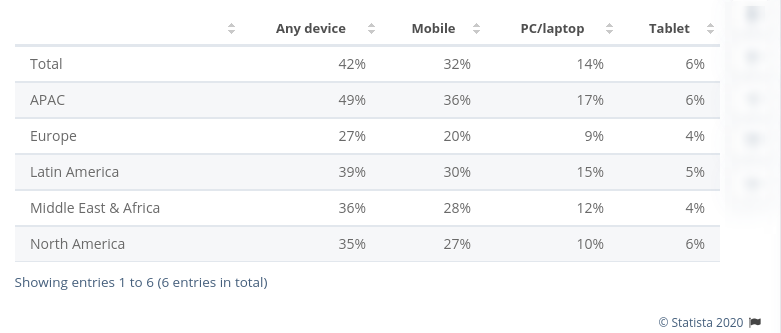 This raises an alarm for site owners that their content should welcome the dawn of voice search in 2023-24 and coming years.
Here are Some Tips for Optimizing your Content to Make it Voice Search-Friendly:
Start using the flavor of natural language in your content, fed with concise answers, satisfying the users' voice search query.
Start including long-tail keywords and the practice of writing long-form content. It is found that voice search queries are usually longer than typed ones.
If you want to rank on "near me" searches, start including correct addresses or locations for your local listings with the correct structured data.
14. Link Building for Brand Visibility and Engagement
Whether it is 2023-24 or any year, link-building is a timeless technique if you want to crack the first page. It goes without saying, for building quality links quality content is very important.
Without a proper link-building strategy, other top SEO trends covered in this article will all go in vain. Perficient Digital conducted a study for four consecutive years on: "Do Links Still Matter for SEO in 2023-24?"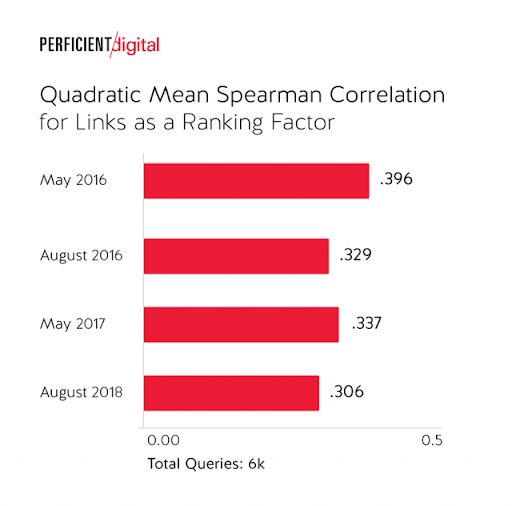 In their study, Perficient virtually found that links have the same importance as they had in 2016 for ranking a website.
Links are used by search engines for mainly two things:
To uncover new web pages.
To determine how well a page should rank on the SERPs
The search engine crawlers reach other web pages through the link-building process. Later they extract the information from these web pages and add them to their indexes. With the help of various algorithms, Google decides if these pages have sufficient information and quality to be ranked for relevant keywords.
Backlinks Are Lotteries…. How?? Refer to Learn More About…
A backlink is directly proportional to organic search traffic. This means the more backlinks you have, the more traffic you will get. You can check the correlation between the number of backlinks from websites (referring domains) and the organic search traffic from the statistic below.….
So as you might be aware of the fact that link building can be done in two ways:
External Link Building
This is when you want other websites to link to your website. External link building is time taking and requires a lot of patience.
Keep in mind that there is no shortcut to scouring external website links for your page. With Google's constant algorithm updates, don't even think of buying off links or doing any activity that is inorganic and against the guidelines.
How to Build External Links in 2023-24?
So link-building rules in 2023-24 will be pretty much the same as they have been in past years. The only difference is they have become even more strict. Here are some tips for building external links in 2024-23:
Create unique and high-quality content that people want to refer to. Compelling content gains external links naturally and it becomes easy for you to understand the word.
Outreach influencers in your story for mention and reviews of your products and services.
You can also ask people you know or work with to give you their precious external link. Of course, relevancy matters.
Internal Link Building
While external link building is time-taking on the other hand internal link building is quick and free.
So internal linking is a very underrated method to improve the ranking of pages. The best part is you've total control over it.
For making your web page rank with the internal linking approach, a few things should be kept in mind:
Place the link on the correct and relevant anchor text. This is the most important factor which search engines take into account in ranking a page.
So another factor that should be kept in mind is linking to quality pages. Search engines always check where you're sending their users through internal links. Thus, the page which is internally linked should contain some useful and meaningful information.
Thus, in 2023-24 for Internal Link Building:
Use the correct and relevant anchor text.
Decide which page the internal link should be placed on.
Ensure the quality of the content on the linking page.
With this, we can conclude just like in previous years link building is still an important SEO factor in 2023-24 to make your pages top on the search engine results page.
15. Social Listening and SEO
Social listening is a process of monitoring your online brand's social media handles. It involves tracing customer feedback or direct mentions of your brands. It also includes monitoring any discussion on a specific topic, keyword, or competitor relevant to your niche for gaining insights and taking action on those opportunities.
Now the challenge is to use social listening as a search engine optimization strategy. So here are a few you can do:
Look For Unlinked Brand Mentions
So as I've discussed earlier link building will still play an important role in 2023-24. Thus, social listening can be used as a huge opportunity for building quality backlinks.
Checkout the fantastic example of an unlinked brand mentioned by WordPress for WP Swings—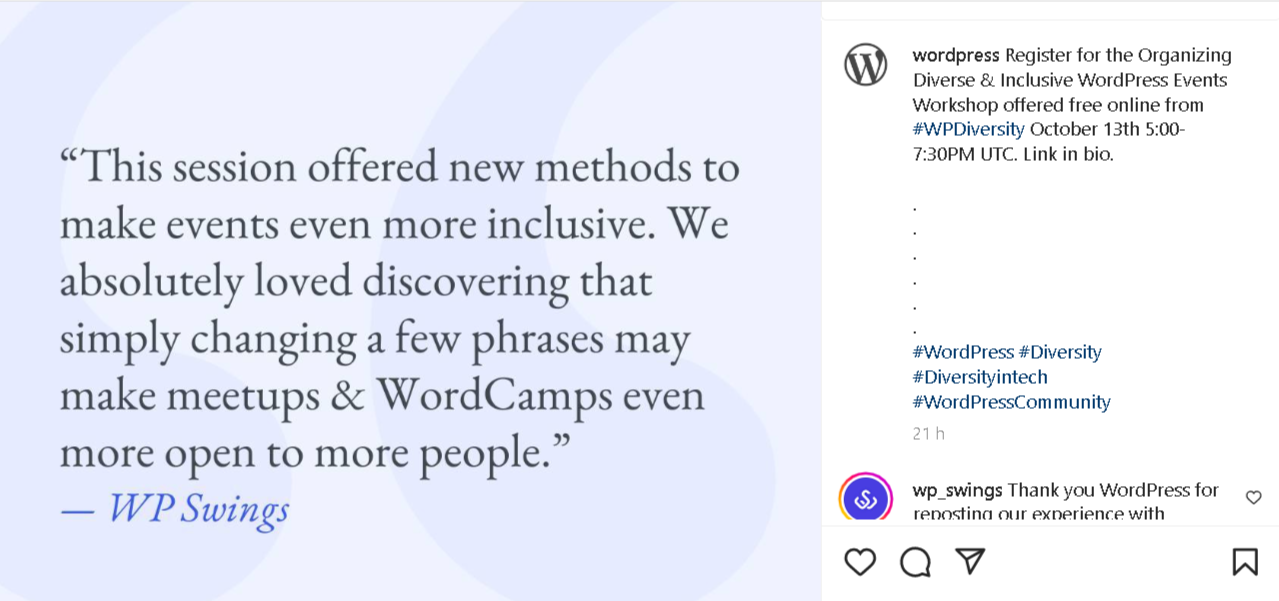 If your brand is popular and has been in the online market for quite some time then, there is a huge possibility there are mentions of your brand in blogs, forums, or just anywhere on the web. Thus, now you have to hunt down all those linkless mentions and look where you can request to place a link to your website.
Tools like Awario, Brandwatch, and Talkwalker can be a great help in finding some online brand mentions. These tools use Boolean Search mode which is very efficient in locating linkless mentions.
Search For Guest Posting Opportunities
Any SEO expert will tell you that guest posting is a sound link-building strategy. It is one of the best ways to build a solid brand reputation online. Social listening comes in very handy in finding link-building opportunities.
Just by entering a few keywords (relevant to your industry) in any social listening tool, you will get:
All blogs that talk about the topic.
Social media influencers related to your industry with huge followings. You can outreach influencers who have a blogging website and offer guest posting opportunities.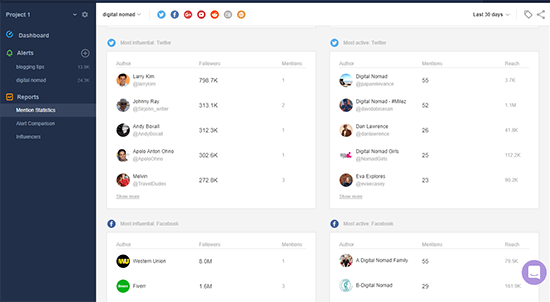 Learn From Your Competitors
Another effective way is to keep a close eye on your competitors. Discover where your competitors are getting links from and with which influencers they are working with. All this information can be used in building your SEO blueprint for 2023-24 and in the coming years.
With this, we conclude that social listening is a highly effective SEO strategy and is not fully explored. It is full of opportunities and will impact the way we do digital marketing in 2023-24 (and the coming years).
While we learned about top SEO trends that are contributing to the evolution of search engines, there are some outdated trends that are not relevant, and following them can actually harm your rankings.
Let me shed some light on top SEO trends that you no more need to follow if you want maximum traffic in the coming years.
So these were some of the top SEO  trends that were introduced by Google in the year 2023-24. From these updates, I can conclude that Google is working incredibly well in enhancing the users' search experience and increasing the relevancy of the results. Also, the introduction of continuous scrolling shows how Google is particular about enhancing its browsing experience.
SEO Shortcuts That DO NOT WORK
What are the tendencies that will cause you problems in the present and the years to come? Let's look at a few of them now—
1. Keyword Stuffing Or Irrelevant Keyword Targeting
Keyword stuffing is a practice where SEO experts and webmasters try to fit their content within the confines of their keyword research.
As a result, the content and meta description are generated that only represent keywords and aren't coherent with the user's intent. It can lead to a loss of interest among your target audience before you even convey the real message to them.
Understand that Google has evolved and no longer depends on keyword density; instead, its updated algorithm strives to determine the intent of your web content.
2. Article Directories
A very traditional technique of content marketing that was used by marketers to increase the reach of their content was the article directory.
The article directories worked wonders for a very long time and were pretty darn good for a long time. But eventually, Google brought down the technique with the introduction of the Panda algorithm update in 2011.
The Panda update made sure that content that is either crappy or copied and pasted on directories shouldn't rank on SERPs.
In 2023-24 and the coming years I would recommend focusing on creating content that is original and isn't copied.
3. Content Spinning
Content spinning is a black hat tactic that is still done by many webmasters typically with the help of software. In content spinning an individual uses software to recreate quality content using different words and phrases.
The result is often a messed-up article using a lot of passive voice made with the same points as in the original article. It shouldn't be a surprise that the technique is outdated and is a strict no by Google.
While Google is investing in AI technology for analyzing web content, anything generated by a tool or software will always be of lower quality.
4. Buying Links
Link-building is an important off-page SEO tactic that shows Google how many people are talking about your content. Backlinks show search engine robots that your content is a reliable resource of information for a particular topic or a search phrase.
But at one-time buying links was a prominent practice among SEO professionals to increase the volume of links pointing towards their websites.
In the present scenario, Google has evolved so much that it can easily identify low-quality websites with too many outbound links. As a result, it can be dangerous for the health of your website and can bring down the ranking of your website.
Focus on earning links and not on buying links to maintain a good profile of backlinks.
5. Overusing Anchor Text
Link building as I mentioned before, can be done with internal linking too. Internal linking is the definition of a good website structure. Typically internal linking is done by placing an HTML element on an anchor text that allows you to tell the reader what kind of content can be expected on clicking the link.
However, overusing internal linking on anchor text is now considered a major SEO hazard. So after the introduction of the Penguin update, Google has the superpower to identify over-optimized content. Therefore, it is highly recommended to not place links on every keyword-rich anchor text instead make it look natural as if you're writing for humans.
These were some SEO trends that were followed by webmasters in the past to rank their websites but are now obsolete in 2023-24. If you're still following these practices chances are you might have lost your rank and if not Google makes sure to not rank your content for harming the search experience for its users.
Future Expected Rockstar Trends in SEO, That Let You Shine
There are many current trends in SEO. Some of the more popular ones include—
1. Mobile-First Indexing
Google is now indexing the mobile version of websites first, before the desktop version. This is because more and more people are using mobile devices to access the internet.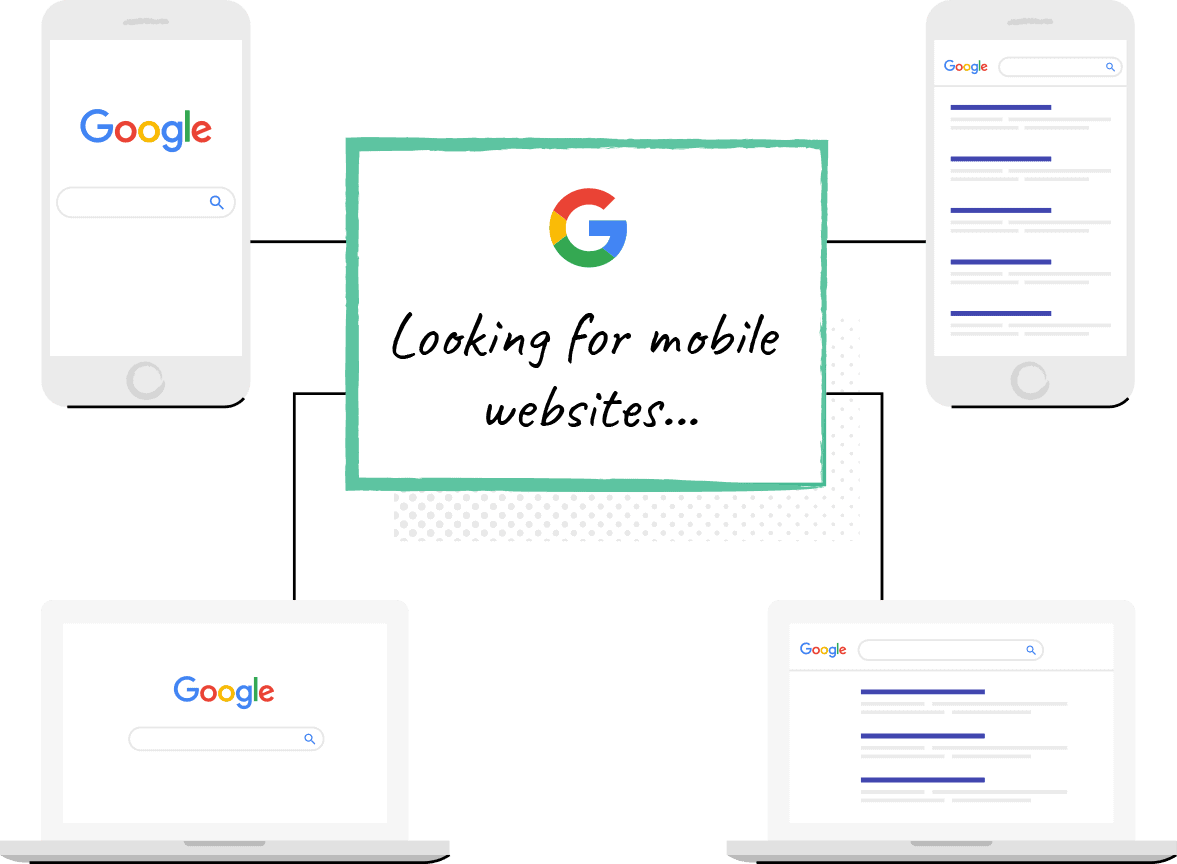 2. Rank Brain
Google is using artificial intelligence to better understand user queries and provide more relevant results. This means that SEO needs to be more focused on creating content that is informative and user-friendly.
3. Schema Markup
This is a code that can be added to a website to help search engines understand the content on a page. This can help improve click-through rates from the search engine results page.
4. Local SEO
As more people use the internet to find local businesses, it is important to optimize for local search.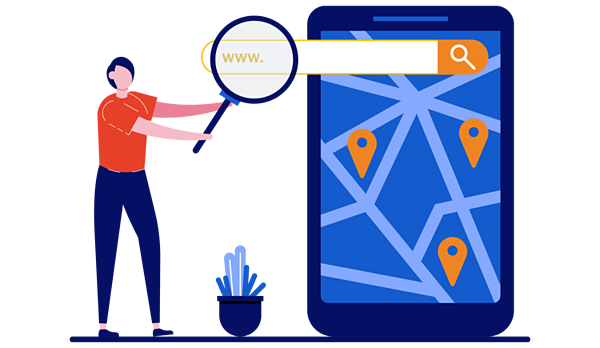 This can be done by creating content about local events, adding your business to online directories, and claiming your Google My Business listing.
5. Data & Analytics
This year, analytics will become increasingly crucial because of the latest generation of Google Analytics and the focus on data management (you've probably already read about "Big Query" in the LinkedIn feed).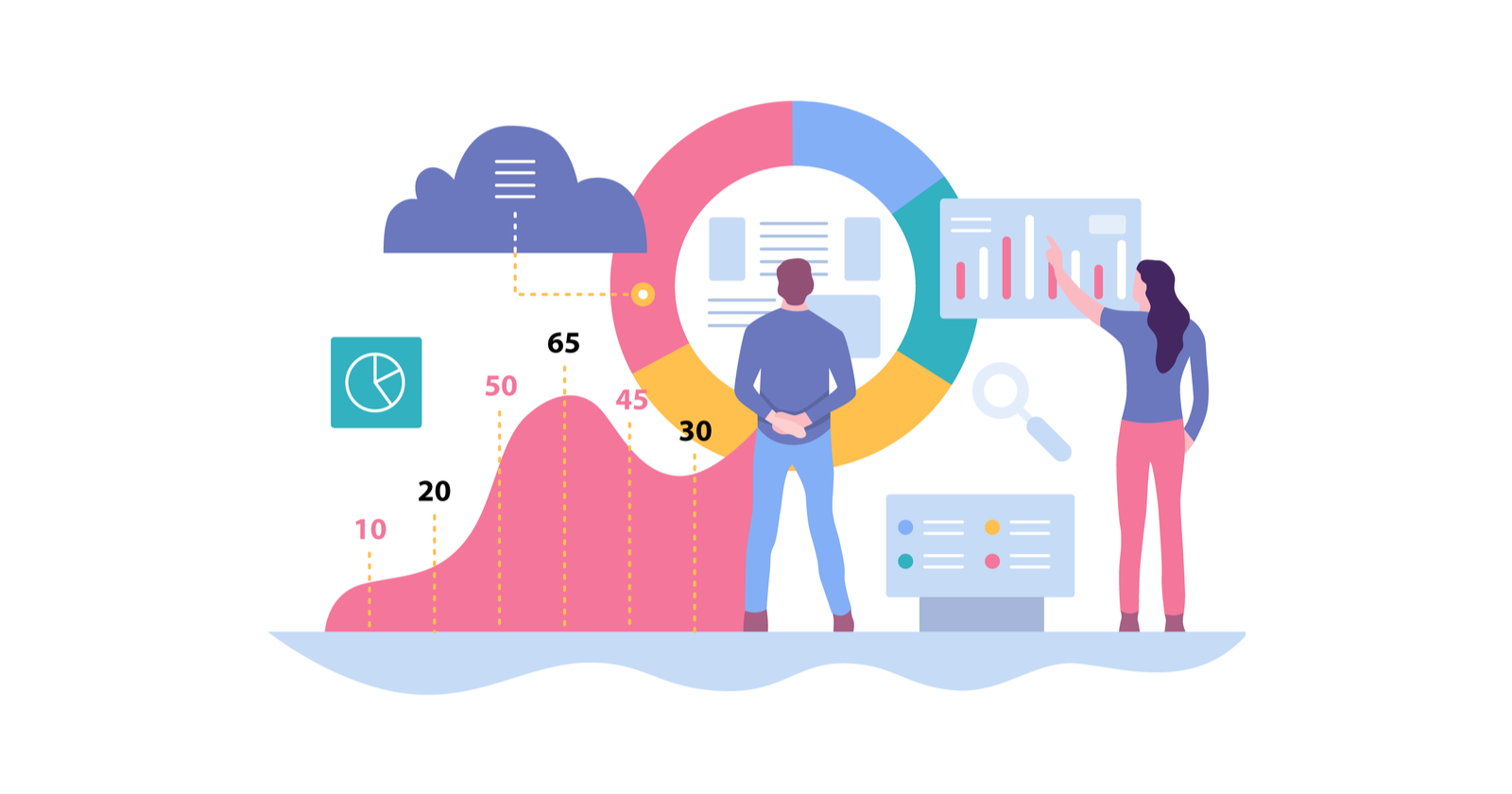 SEO and web analytics have long been intertwined. As not all companies or agencies have distinct divisions to develop both roles, it is typical to see professional profiles that integrate competence in analytics and search engine optimization.
Stay On Top of Your Visibility Online in 2023-24…
So these were some 2023-24 top SEO trends that can help you in framing your strategy to rank your website #1 in the coming years. While some trends are not new but have evolved with time to provide users with relevant search results, there are some new trends to enhance the user experience.
Whether your goal is to publish more research-based content or increase organic CTR, your focus should be on giving relevant information to the searchers and go by the saying:
"Write for Humans, not for Robots."
Among the top SEO trends, which SEO trend has fascinated you the most, share with us in the comment section. Also, tell us if you were using any outdated SEO trend that you're going to stop today.
That's it.
If you're weary of others complicating your SEO, feel free to ask me any questions or leave a comment below and we'll help. Till then…
Happy Digitizing !!!