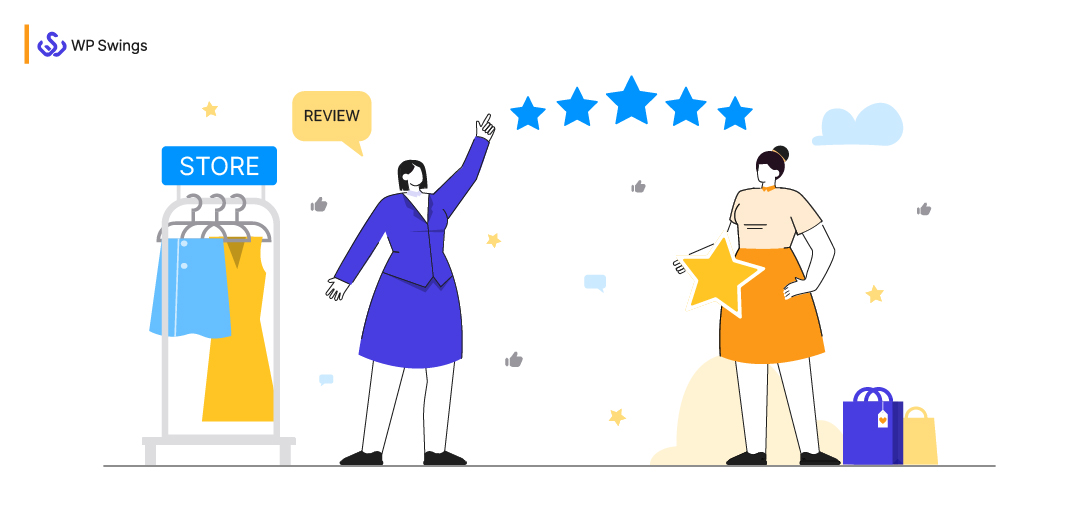 Perhaps the fastest way to Progress and Improve yourself is to receive insightful REVIEWS.
Speaking of how to effectively ask for a review, they are definitely one of the best ways to up your reputation online. But they're also not the easiest thing to get organically. It's perfectly fine to go ahead and ask for a review directly, you just have to be extra careful about your approach.
Do User Generated Content Motivates You to Gather More, Don't Worry We Have One More Chap for You With Us….
User-Generated Content aka. (UGC) comes into play, it is way more influential and powerful than any other engaging approach. There can be numerous ways to incorporate UGC within your marketing strategy, just move in with a positive attitude to persuade for contribution.….
Why Are User Reviews So Important in eCommerce?
Platforms run by third parties that gather reviews and comments from clients in one location. These sites are an easy way to obtain accurate consumer insights because of the abundance of evaluations and brand mentions they receive.
90% of individuals browse online reviews before deciding whether or not to actually make a purchase. A high rating provides your product with positive social evidence and helps you attract new customers, but a negative rating might eventually hurt the legitimacy of your business.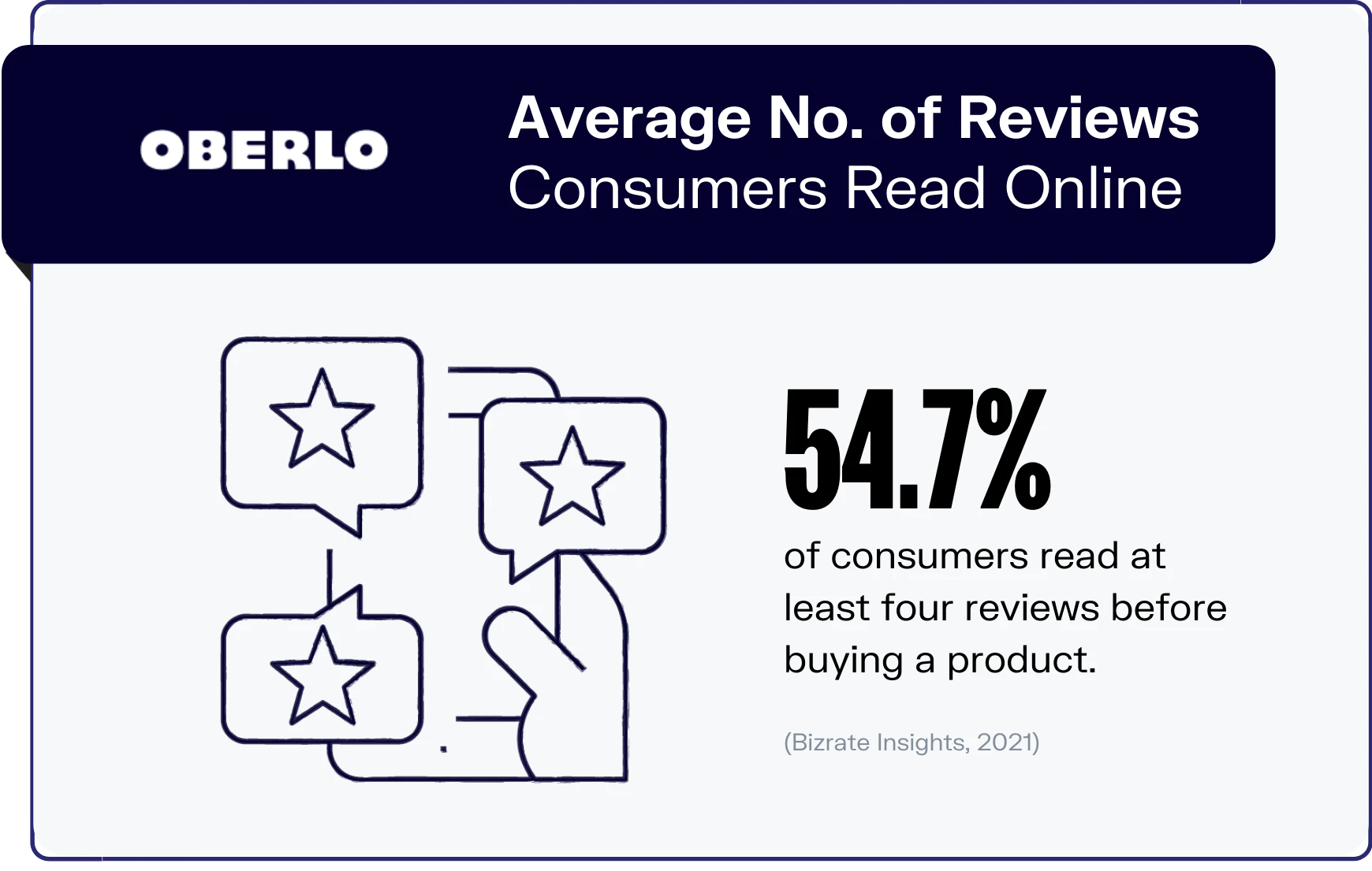 Source- Oberlo
You may develop a strong brand reputation by soliciting feedback on your goods, services, or entire company. You simply need to be aware of when and how to inquire, as well as to watch out that you don't break any of the review platform's policies.
Furthermore, don't be afraid to ask for a review. People truly enjoy expressing their thoughts, and many already do so on social media. The fact that reviews of your goods or services are encouraged might just need to be emphasized to your customers.
Customer testimonials, also referred as user-generated content (UGC), can be used on your website as social proof. It serves as a point from which to build trust with potential subscribers and acts as a benchmark.
When people see that your products or services have delighted past clients, they are more likely to purchase them. Various marketing tools, such as—
Brochures
A separate reviews page
Page landings
Pages devoted to products or services
Your web page
Email campaigns for crowdfunding
Social networking sites
Case studies or blogs
A lot of businesses, including Amazon, claim that user-generated content is the most important aspect of what they do. Will Amazon continue to be as successful as it is if we don't have the option to look at what other customers are saying about the products they offer? Definitely not.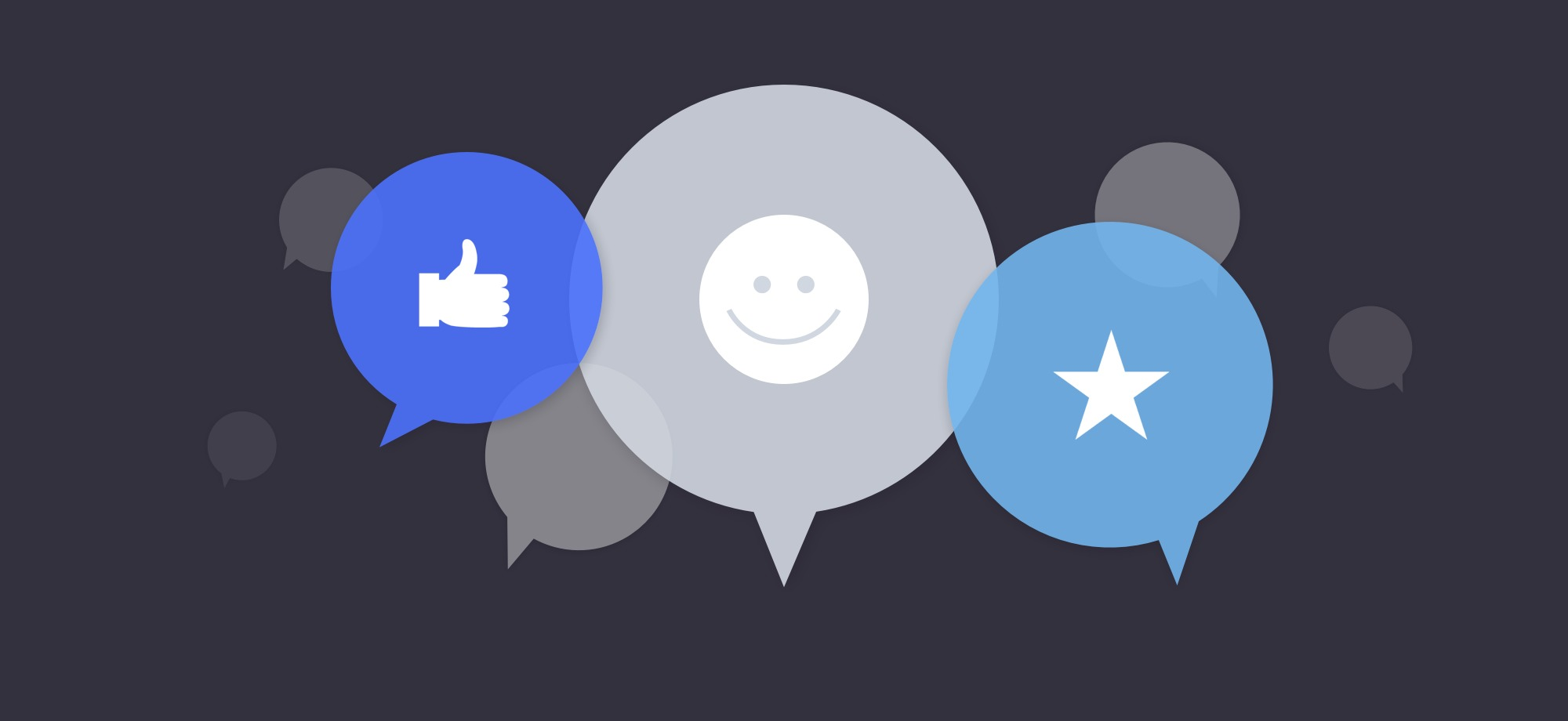 A powerful weapon that businesses may utilize to gain the trust and loyalty of potential customers is user-generated content. A recent BigCommerce poll with a 72% response rate found that positive reviews and testimonials increase a brand's credibility in the eyes of customers. Additionally, 88% of respondents stated that they had the same level of faith in internet evaluations as they do in top tips.
These studies show the effectiveness of customer reviews in luring new clients. Showing real online experiences on your website or in advertising materials might help you gain the targeted customers' trust so they will go ahead and buy your product or service.
Build Your Online Reputation
Did you realize that answering reviews might help your SEO? It can!
Google encourages businesses to reply to reviews on the Google My Business support page because it demonstrates your value and appreciation for the opinions of your clients.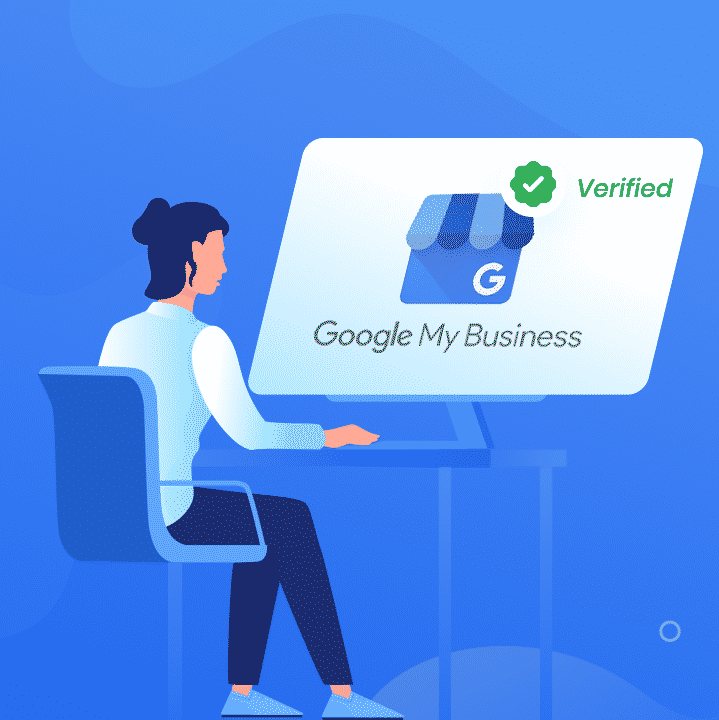 Well, the fact that customer reviews can be utilized possibly to get a higher rank in Google is sufficiently genuine! Furthermore, it has been demonstrated by MOZ's Local Search Ranking Factor Survey that Google and other search engines consider reviews up to a degree of 10% to choose the rank search result.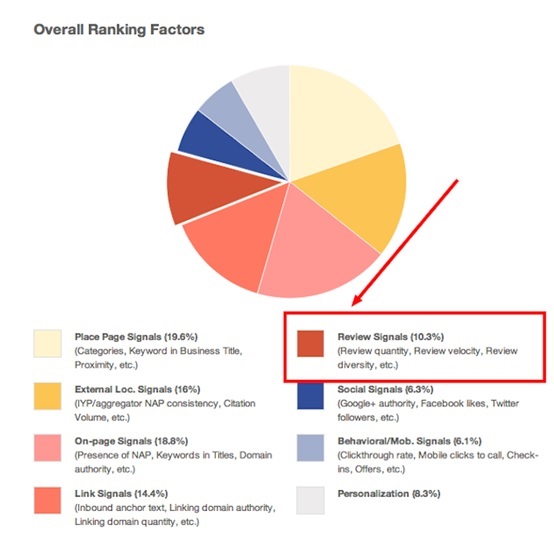 The accompanying pie graph is being given by them to adequately break down the multiple variables.
For Instance—
Review and Response from HubSpot
A great customer review will be one that is detailed and specific. In this example, a HubSpot employee left a review on Glassdoor. They noted how long they'd been working at HubSpot, what they liked about it, and what they're most proud of in terms of company growth.
Additionally, a great way to continuously encourage positive customer reviews is to respond to your reviews. In the screenshot below, you'll see HubSpot's Chief People Officer responded to the review with gratitude an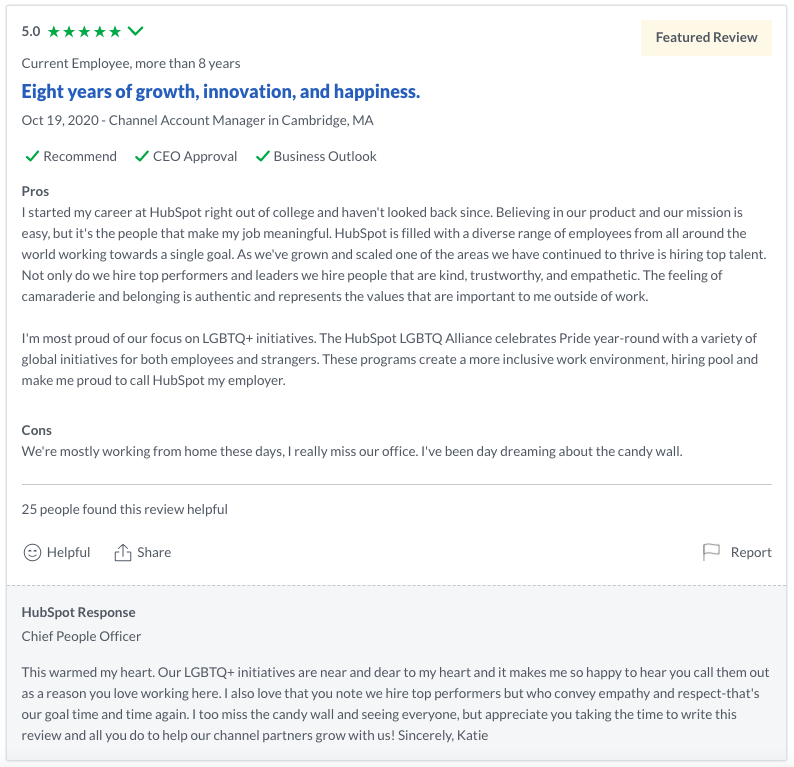 Prerequisites for Asking for More Google Reviews
Consumers today are accustomed to contacting businesses in a variety of methods, such as by email, social media, text message, or messaging apps, as well as in person.
Emails are still your greatest option for interacting with customers and getting reviews, but you may also try a few other strategies if they make sense for your company. It's helpful to understand how to request evaluations using a variety of media—
If you own a brick-and-mortar company or a business that provides a service, like an HVAC repair company, plumbing service, or pool cleaning company, when you ask for a review in person can be the simplest and most practical option.

Ideal timing is for your email request to follow right up on the business interaction. If a client doesn't respond to your initial email, don't be scared to follow up a few days later.
Your consumers might be asked for reviews by SMS if you have their phone numbers. SMS offers a unique substitute for email in a world where inboxes are getting busier and cell phone use is rising.

Having a page on your website that links back to your review profiles is a terrific idea, whether you're experienced, ask for a review or you're new to the process.

Your customer service representatives can also request reviews after they have satisfactorily resolved an issue if you offer live chat on your website.

You can include a sentence that clearly ask for a review along with an icon of your favorite review platform on your business card if you give out business cards to customers and there is room left on the card.

Regardless of whether you give a consumer a paper receipt or invoice, you can use this form to ask for a review.

This frequently strengthens other channels, like an email request.
Let's check out some first actions to move forward since the discussion of how to ask for a review is fairly covered above.
Wanna Learn Strategies and Tricks to Earn Money Online Through Different Sources….we're up With a Guide???
In order to grow in the fast paced era, you need to implement some smart tactics so that your eCommerce business can sustain. The success of an eCommerce store purely depends upon its customers. It will not work, if you wait for customers orders and do nothing. You need to put some effort in order to grow and make money online…
Steps to Ask For a Review
If you have a playbook to go to, learning how to ask for a review from customers is considerably simpler. Straightforward stages can sum up the entire procedure—
Make Yourself Known on Review Websites
Organize automated review requests
Give Your Customers a Reason to Review You Then Pay Attention to and React to Their Reviews
Put Your Best Reviews on Display and Promote Them
You will need the following to gather your testimonials–
To design your testimonial request form, start a project for testimonials.
You will require the following to submit your customized testimonial requests:
a connection to your customer feedback platform that enables you to ask consumers who have given you a good rating for testimonials.
a specific video template that you can utilize while requesting testimonials
An area designated just for managing your Bonjoro testimonial request campaign.
It's not required to send a video while providing your testimony. You may easily include the testimonial request link in any email automation that is started by a favorable customer feedback score if all you want to do is send the link to your client automatically.
Platforms Where You Get Your Reviews From
The Top Online Reputation Management Companies to Help You Get More Reviews. Ask for a review effectively and getting more reviews is easier with some help. These reputation management specialists can streamline this process and help you get reviews quicker—
Amazon Customer Reviews
Your review can be seen by any of Amazon's over 300 million users. The ranking system on Amazon is uncomplicated and simple to comprehend. Your product's popularity is measured by a function on Amazon called product ranking. Amazon customers are devoted; 22% won't look at other websites if they found the product on Amazon.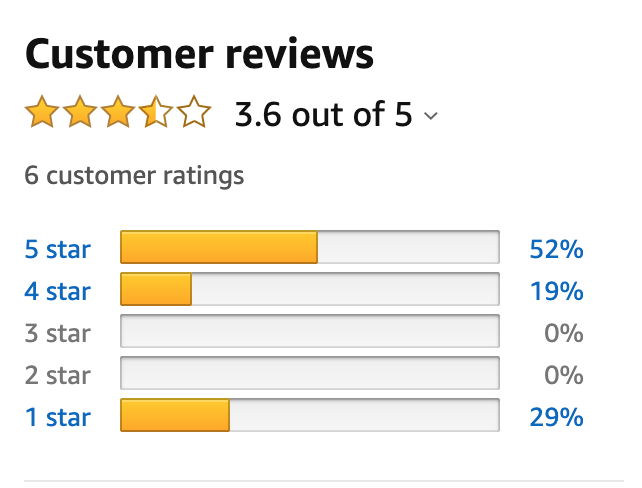 Which?
More than 8,000 reviews are available for free on Which? Every year, Which? evaluates and tests more than 3,600 new goods. Which? offers a video that demonstrates how it evaluates and tests each product to demonstrate its objectivity.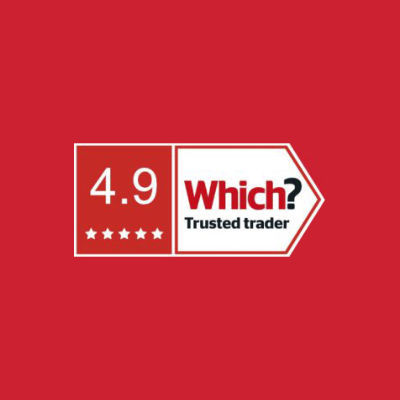 Which? is entirely autonomous. It keeps its ratings neutral by refusing to accept gifts from companies who make or sell products. Which? provides a "Safety Alert" tool that warns customers when a product is deemed dangerous. A "Brand Alert" feature also lets you know whether a company has a track record of developing dangerous products.
Trustpilot
Trustpilot has reviews for over 500,000 websites. The website rating mechanism used by Trustpilot is its own review system. Trustpilot has a four-star overall rating based on over 136,000 ratings. Although a basic version is available for free, the paid versions allow you to generate customized review invitations.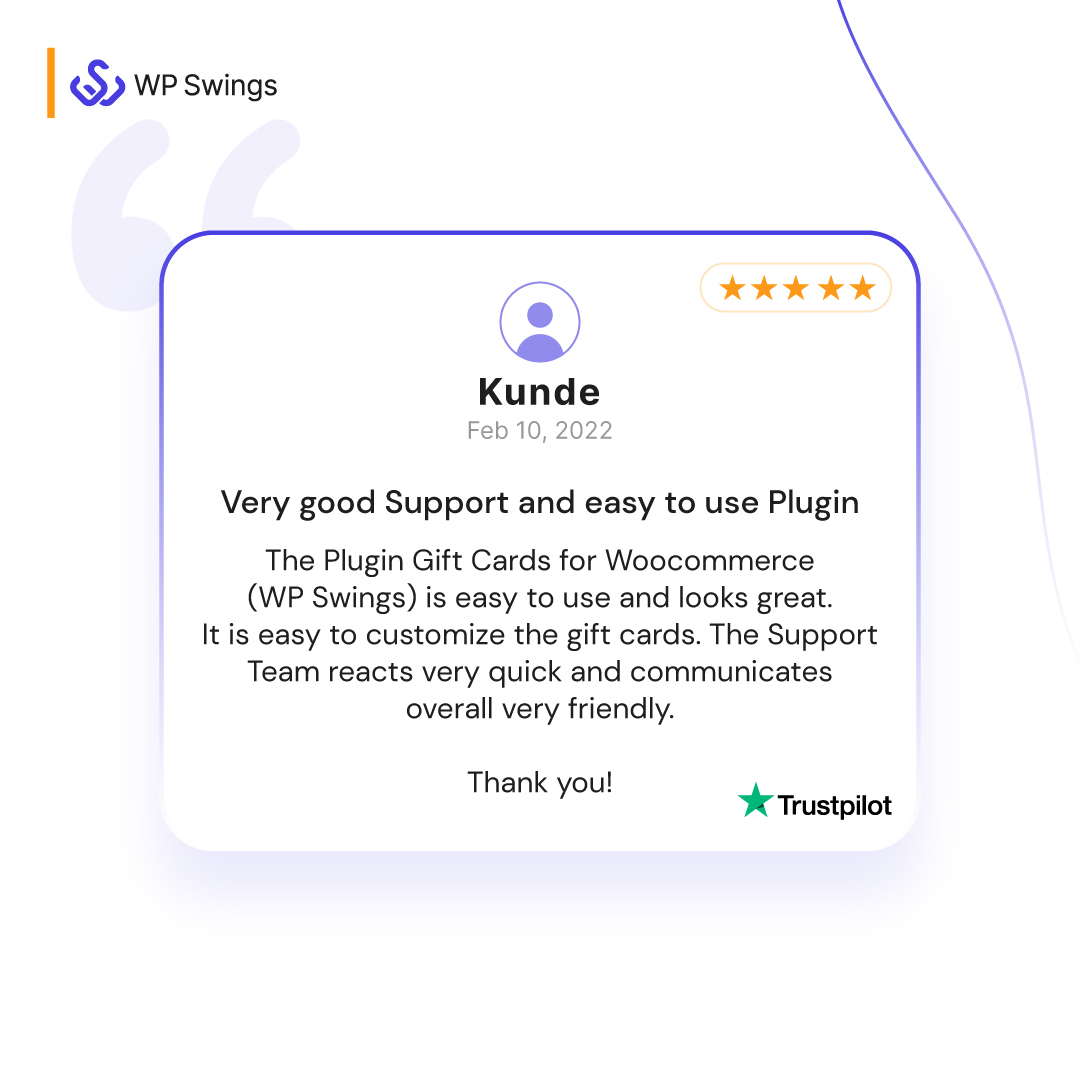 When people post evaluations for your business on Trustpilot, the powerful SEO tools help your website rank higher in SERPs. MailChimp, Shopify, and Magento can all be integrated with Trustpilot.
HubSpot's App Marketplace
HubSpot's App Marketplace offers more than 500 apps. Reviews, as well as pricing details, noteworthy features, and account requirements, are listed on product sites.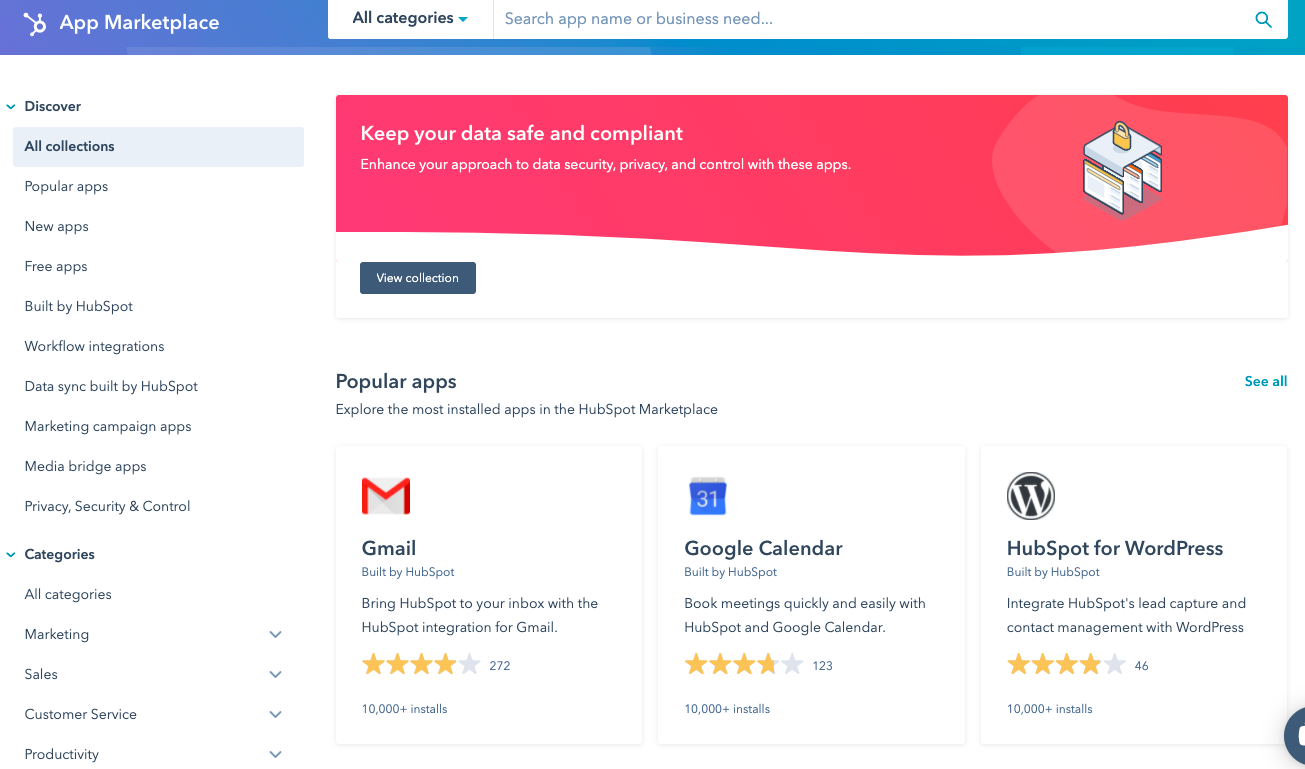 Reviews that customers find useful can be upvoted. This website's reviews offer "quality ratings" for attributes like usability, functionality, purchasing value, and customer service.
Now that you know some best practices, you're ready to draft up your own email and start bringing in some Google reviews for your business. Here are a few generic templates you can use to help get you started!
Bonus Tip
If you're looking to collect video reviews and testimonials to publish on your site or social media, try out Bonjoro Testimonials. It has a free forever plan, which includes 3 video testimonials, and unlimited written testimonials, so you've got nothing to lose.
Examples Templates of Seeking a Review of Your Company
Let's look at some instances of emails you could use to get client feedback. Even more bonus email templates are included—
1. Product Review
Hi [FIRST NAME],
Thank you for your recent purchase of [TYPE OF PRODUCT] with [YOUR COMPANY NAME]! We really appreciate your business and truly value you as a customer.
Customer satisfaction is extremely important to us, and we'd love to hear your feedback on how you feel about your product once you get to use it for yourself! If you could take a few minutes to leave us a review on Google [INCLUDE LINK] for us, we'd be so happy.
To submit your review, simply click below and let us know what you think!
[INSERT CTA/BUTTON WITH GOOGLE REVIEW LINK]
Thanks in advance for taking the time to leave a review! If you have any questions or would like to speak directly about your [TYPE OF PRODUCT], feel free to contact us [INCLUDE LINK] at any time.
Sincerely,
[YOU/YOUR SALES REP'S NAME]
One More in the list…
Suggested Subject: Help others [solve primary paint point]
Body:
Hello [First Name],
It was a pleasure doing business with you. Thank you for [being a loyal customer, giving us a try, etc.].
As you may know, many people like you rely on online reviews to make sure they get the best service possible. With that said, we would love it if you could leave us a testimonial on our Google page.
You can click this link to leave your feedback and help other people like you get the help they need in [primary customer pain point].
Thank you for taking time out of your day. We greatly appreciate it!
Best,
[Your Name]
The objective of the first template is to appeal to the altruistic side of your customer.
Given their own experiences, it's likely that your customers are aware of how challenging it may be to discover companies they can rely on.
Therefore, by presenting it as an opportunity to assist others in doing so, you are appealing to the altruistic aspect of their ego; by posting a review, they are assisting others in finding a local company they can trust. Win-win!
2. Service Review
Hi [YOUR AMAZING CUSTOMER HERE],
Thank you for your recent [TYPE OF SERVICE] with [YOUR COMPANY NAME]. We truly value all of our customers that come to us for help – that includes [CUSTOMER'S COMPANY NAME]!
Customer satisfaction is extremely important to us, so we'd love to hear your feedback on how you feel about your recent service! If you have a few minutes, we would really appreciate a quick Google review [INCLUDE LINK] letting us know how [we/name of employee who worked with them] did.
To submit your review, click the link below and let us know what you think!
[INSERT CTA/BUTTON WITH GOOGLE REVIEW LINK]
Thanks in advance for taking the time to leave a review! If you have any questions or would like to speak directly about your [TYPE OF SERVICE], don't hesitate to reach out [INCLUDE LINK] at any time.
Sincerely,
[YOU/YOUR SALES REP'S NAME]
3. Experience Review
Hello [#1 FAN'S NAME],
How did you enjoy [TYPE OF EXPERIENCE] at [YOUR COMPANY NAME]?
We're always looking to improve our service, and we love getting feedback from our visitors on what they enjoyed most.
Do you have three minutes to leave a Google review [INCLUDE LINK] for us? We'd be so excited to read it!
To submit your review, simply click below and let us know what you think!
[INSERT CTA/BUTTON WITH GOOGLE REVIEW LINK]
Thanks in advance for taking the time to leave a review! If you have any questions or would like to come enjoy [TYPE OF EXPERIENCE] again, feel free to contact us [INCLUDE LINK] at any time.
Best regards,
[YOU/YOUR SALES REP'S NAME]
Knowing what to ask for reviews is now clear to you. As for how to request reviews, you have some ideas. The do's and don'ts of how to effectively ask for a review are the last piece of the puzzle that you need to understand.
Utilizing Reviews, Here Are Some Straightforward Tips for Scaling Your Business
How then do you encourage your clients to leave ecstatic reviews that facilitate business deals? How can you be confident that a customer is content and happy enough to request the kind of glowing recommendations you require? Continue reading to implement tactics that can simplify the process of getting favorable customer evaluations—
Make It as Simple as You Can to Leave a Review
It's crucial to make the process of leaving a review as straightforward as possible because everyone wants to take the shortest path. After they make a purchase or you provide them a free product, send the consumer or creator a short email with a friendly note and a respectful request for a review.
Link directly to the page where the review should be displayed so that users can access it easily. In addition, you should make sure that your review features are mobile-friendly since most users will be leaving reviews on their smartphones.
Prefer Communicating
If you frequently deal with clients and customers face-to-face, you have the choice of getting in touch with them directly. Even if sending a link later can seem easier, of how to ask for a review in person might have a bigger impact.
When asked to ask for a review in person, it's helpful to have a card or other piece of collateral with the Google review link on it that you can give to the customer. This serves as a reminder in the event that people forget about the review in the future.
Don't Ever Ignore Bad Reviews
Unfavorable reviews do happen, though. It makes sense that not everyone will adore your products. As the proverb states, you can't please everyone.
Never be afraid to contact us if one of your reviews receives a low rating, regardless of whether the reviewer is a regular user or not. Pay close attention to what is said when you ask for more product reviews. If the person is a paying customer, do everything in your power to make it right.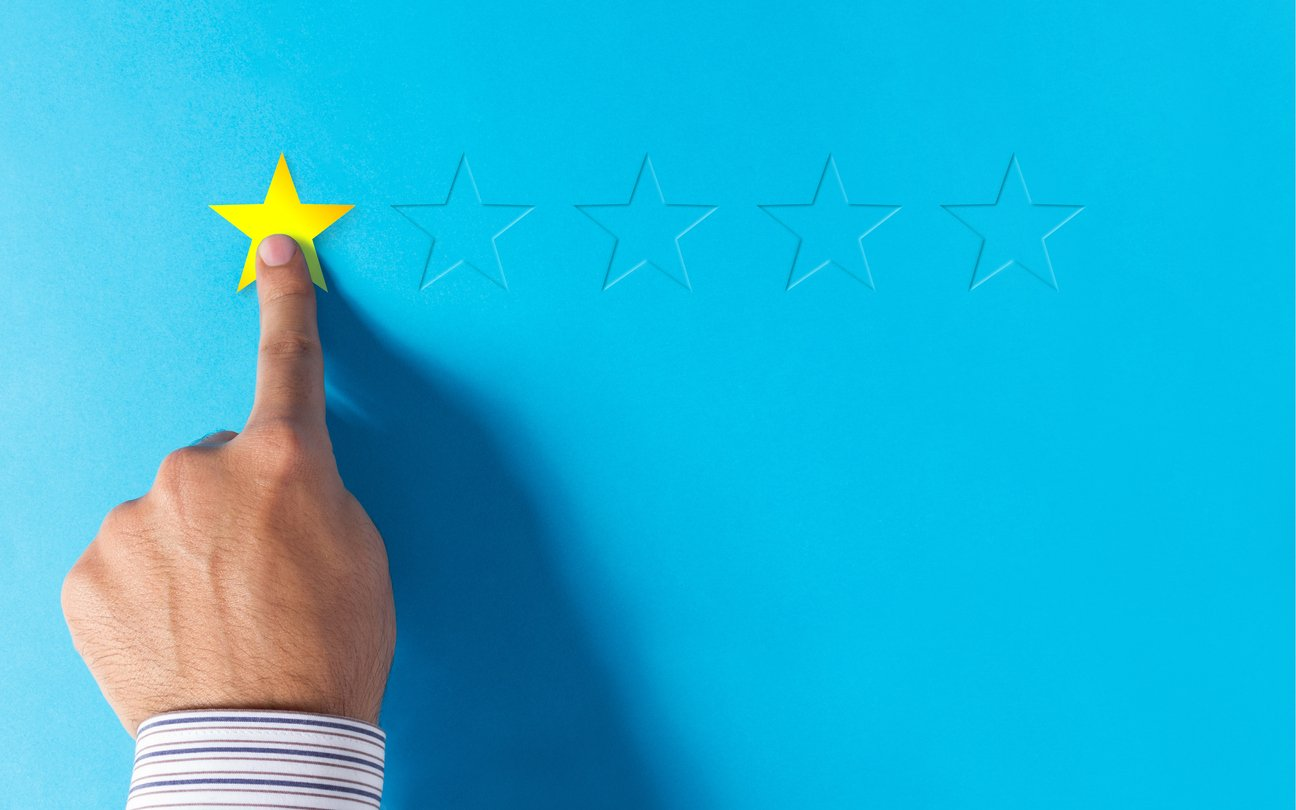 A potential customer will be more likely to believe in and trust your brand if they perceive that your company cares enough to address negative criticism and make things right.
What You Can Do Is- Include Review Requests in CTAs..
It's a great idea to include requests on CTAs all across your website to quietly ask for reviews. You can put a lot of contact points on your homepage, in your blog, or on a page with your menu or merchandise. To see an increase in Google reviews, make sure the CTA is relevant to the touchpoints.
Positive client feedback is wonderful to hear. This gives you the idea that your company's operations are sound. If you want to go above and above for your clients, reply to their reviews. This shows them that you value their viewpoint.
Never Request a Perfect Rating
If you regularly request five-star reviews, people might develop a bad perception of your company. Additionally, if it is discovered that you are soliciting positive evaluations when working with producers to create reviews on third-party marketplaces like Amazon, you run the danger of being penalized and banned from the market entirely.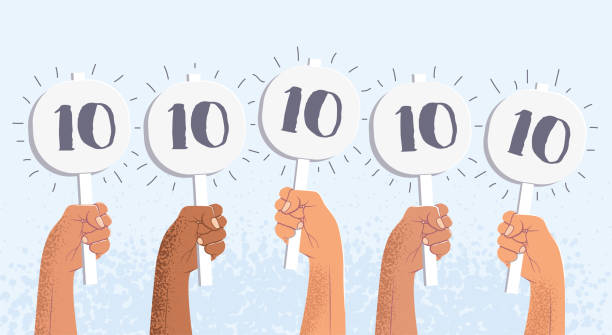 Encourage your creators to be frank and truthful in their review. By doing this, you will boost the validity and reliability of the reviews in addition to protecting your legal rights.
Give a Social Media Shoutout
People spend a lot of their free time on social media. If your company invests time in interacting with people there, looking for genuine reviews on social media sites might be fruitful.
Festive Season Is Round the Corner, Don't Forget to Checkout This Effective Holiday Sales Social Media Plan???
It's time to pull up your socks and buckle up, the HOLIDAY SEASON is rapidly approaching. Now is the ideal time to plan up your holiday material for 2022….
Consider putting the review link in your description or right on one of your posts to make it easy for people to click and write a review.
Place Review Links on Your Website
Long conversations may not always be possible with every customer. On your website, a bulletin board, numerous pieces of business collateral, and other frequently used products, post requests for evaluations.
If you own a coffee shop, a request for reviews, for instance, might be written somewhere on your coffee cup.
Don't ever Be Afraid to Ask!
Research shows that 35% of customers say they will leave a review at least half the time if asked by a company, and 12% of customers will always submit a review if asked. Even while you may not have to ask certain customers to leave a review for your company online, some won't. You must therefore make it a practice to ask for feedback from your clientele on a regular basis.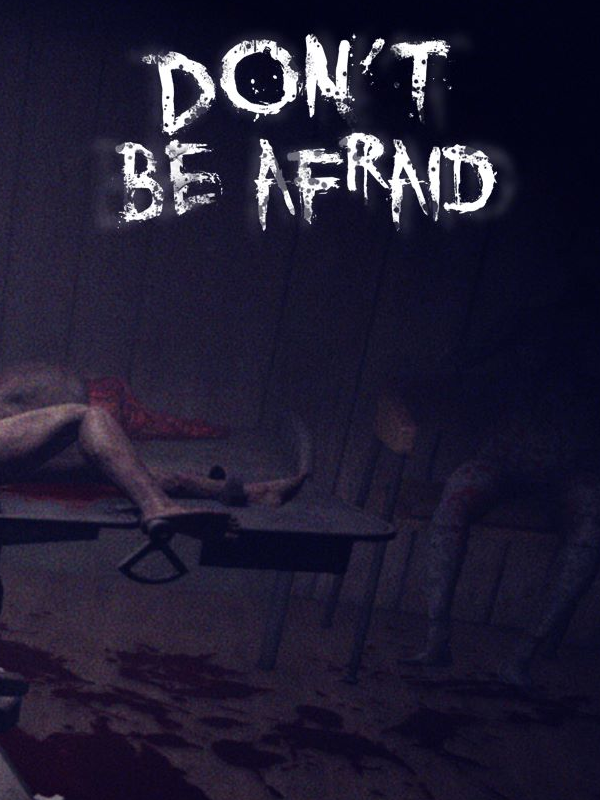 Numerous methods are available for doing this, including in-person, at the point of sale, by email, or by SMS. At some point throughout every business transaction, make it a point to ask for feedback from consumers in the way that feels most appropriate for that specific client.
Collect Success Stories, Case Studies, and Raving Testimonials From Happy Clients
The specificity of case studies makes them particularly powerful. A case study that is hazy or ambiguous won't be seen. The success of a particular challenge is frequently highlighted in a well-developed case study, and this is a terrific business lesson.
It's excellent since it displays your skills and the potency of your offerings. Success tales and endorsements also bear this out. Here are some strategies you may employ to promote your digital marketing business and grow it using each of these entities.
Incorporate a Review Request Into Your Newsletters
For newsletters, requests for evaluations work incredibly well. Reviews provide your customers the chance to let you know what is going on with them, and they allow you the chance to update your current and future customers on what is going on with your business.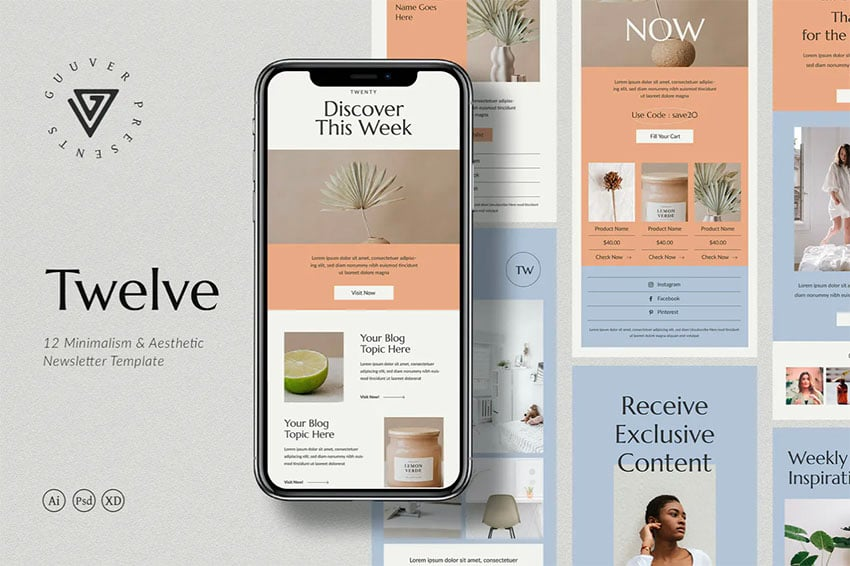 Put a call to action (CTA) there that reads something like, "Tell us your favorite aspect about your most recent experience with our business" to make it apparent that you are required to ask for a review.
To Deal With the Increased Workload, Create a Network of Influencers That Can Be Contacted Whenever Necessary
Working with influencers to get product reviews can be very successful. Several strategies can be used to achieve this, primarily product giveaway campaigns and post-purchase review campaigns. Let's take a closer look at each so you can decide which is the greatest suit for your brand.
Summing Up…
Any business' marketing strategy must incorporate user-generated content, including testimonials. When you ask for a review it clearly demonstrates to potential customers that your product or service is reliable and that you have happy clients.
When deciding which testimonials to use, be sure to choose detailed and specific ones. User-generated content that is too general or vague could give the impression that your testimonials are false.
It's also crucial to choose reviews that are favorable. Unfavorable or negative UGC could damage the authenticity of your testimonials. Use recently produced user-generated content, last but not least. Out-of-date testimony will also reduce the trustworthiness of your strategy for how to effectively ask for a review.
Your reputation, rating, and eventual profitability depend on a steady influx of high-quality reviews. Pay close attention to your delighted consumers if you desire excellent feedback for your business. Soon, the five magnificent stars that customers find appealing will be adorning the results of your company searches.
Good Luck 🥰