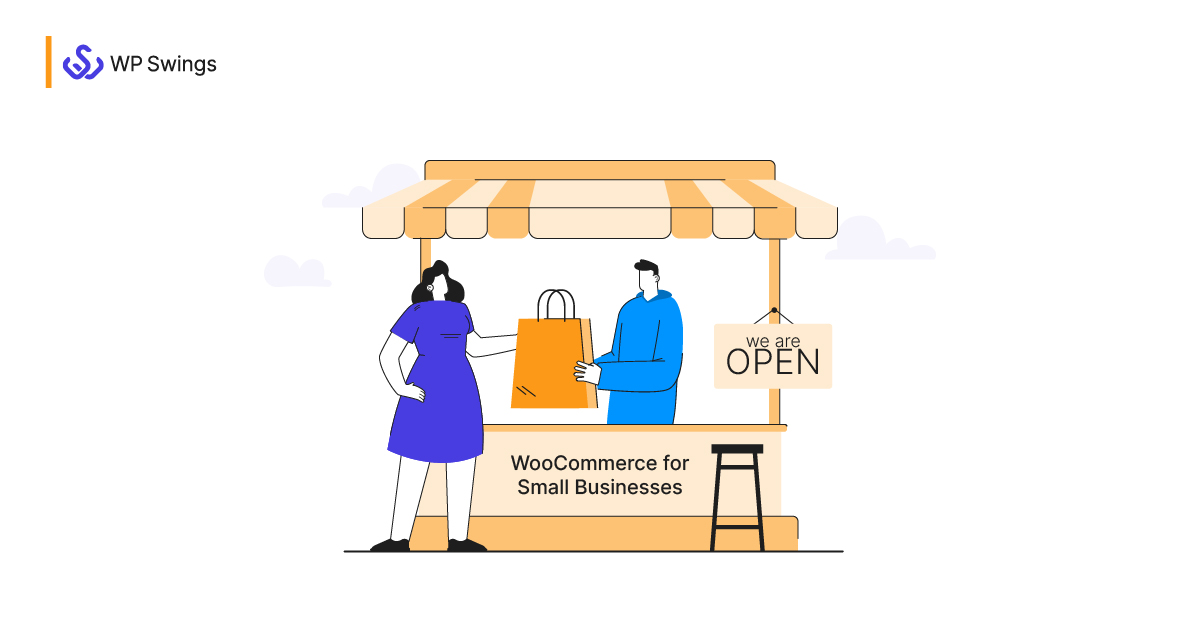 When selling through eCommerce, the most important decision to be taken is to choose the right platform. With the abundance of available choices, it can be arduous to choose the one best for your business's needs. 
In a study it has been found that WooCommerce owns more than 26% of all online stores, making it one of the most popular eCommerce platforms. Upto 4.4 million websites all over the world use WooCommerce to build their online presence. 
The WooCommerce plugins have reached 123 million downloads. Also, WooCommerce's Flatsome theme has reached 150,852 sales to date. Considering all this, WooCommerce can be a great choice for setting up a small business.
Explore Your Plugin Options For WooCommerce Store, Now!
Since WooCommerce is open-source, not only is it absolutely free but also gives you complete freedom and control of your website. Check out the Blue Star Coffee Roasters as an example. This is one of the most popular online coffee shops on the web using WooCommerce. So WooCommerce for small businesses is the perfect choice for online store owners. 
You can find a handful of small retailers, patisseries, restaurants, etc. using this plugin. In this article, you will learn how WooCommerce is beneficial for small businesses, what it offers, and how effective it is.
What is a Small Business?
Small business can be described as a privately owned corporation, partnership, or sole proprietorship that consists of fewer employees and less annual revenue compared to a corporation or regular-sized business.
Small businesses are very much capable of implementing a similar quality management system like the one found in larger corporations but they still have to battle a few challenges.  
Startups usually build from scratch and go through a paucity of resources which can further weaken the business. This is why it is important to choose a platform that is easy to use and supports small businesses in terms of the features it provides. Here's where WooCommerce for small businesses comes into the picture.
WooCommerce for Small Business and Its Benefits
Using WooCommerce for small business brings in numerous advantages for small business owners. Some of which are listed below:
1. Free for Beginners
When you commence a business, you're probably not doing it with a capital of a million dollars. In Fact, you're doing it with a tight budget. And you need to take extra care of every penny spent. Therefore one of the core reasons for the popularity of WooCommerce for small businesses is the fact that it is free. You can set up an online business on WooCommerce and make use of the free versions of WooCommerce plugins that it offers. It also provides a wide variety of premium versions and if you want you can spend on them too! 
Comparing WooCommerce to other eCommerce platforms will very evidently prove that WooCommerce is relatively cheaper and more economical. This helps new businesses to experiment specifically at their early stages.
Initially, startups work on a limited budget. So using WooCommerce's free versions of plugins can be of great help for beginners. And since it is open-source, WooCommerce offers and serves many different options to adjust the source code. And make improvements to the website in accordance with different websites' needs. 
2. WooCommerce Benefits
Another resplendent characteristic about WordPress and WooCommerce is the fact that they are easy to use. You can easily add products, set up the payment and shipping process and you're good to go. Users with the most basic knowledge will also be able to handle all the features at WooCommerce without any additional help. Pressing the publish button will immediately amaze you with how everything works and turns out to be using WooCommerce. 
Moreover, a plethora of plugins and extensions are available for WooCommerce which indicates that a small business owner can create their own customized store on a WordPress platform. 
3. Analytics
The key to running a successful business today includes knowing your customers or target audience inside out. WooCommerce for small businesses has its own analytics which can give you a fair amount of information about your visitors. You need to be careful about your marketing strategy and cater to the needs of your target audience and customers.
In case you have thousands of visitors, but no conversions, it's time you pay attention to the charts and see what exactly is the issue. Moreover, analyzing the traffic is an essential part of the whole business process, and keeping an eye on it is a must. 
4. Performance
Quick results are very important in today's time. Customers are often impatient with their shopping needs through eCommerce sites. In case your website slows down before the customer makes the payment, the chances of cart abandonment become high. 
Therefore WooCommerce when merged with a good hosting provider, eliminates performance bottlenecks. This is an important point for small business owners, as the smallest lag in performance may cost them big time. 
5. Supports All Types of Products
Some things like alcohol, pets, etc cannot be sold on every eCommerce platform. Therefore, if you set up a website on WooCommerce, chances are high of being able to sell everything. Unlike other eCommerce platforms, WooCommerce can be used to sell anything and everything. Some products are banned at some selective places so it's recommended to make sure you are always in compliance with the laws of the country you're in. 
Furthermore, if you're a good business owner and are capable of running an online business, things can pan out to be better than planned.
Get Acquainted with WooCommerce & Its Benefits for Small Businesses!
How to Setup WooCommerce for Small Business?
Following are the steps to be kept in mind while setting up a new store on WooCommerce:
1. Prerequisites to Setup Small Business
Firstly you are required to choose the type of company you would like to be registered as being a business owner. You have several options like an LLP, a partnership firm, a sole proprietorship, etc. Several things need to be kept in mind, to start a small business. For instance, the company needs to have a suitable name, a registered name/office address, etc. Only when these requirements are fulfilled a company is registered. Moreover, marketplaces are more likely to deal with these registered companies, so this is necessary to start an online business. 
2. Legal Requirements
Different countries have different legal requirements for a business in terms of the taxes they impose, the law and order they follow, etc. VAT registration is a very important factor. And since you're indulged in the sale of goods and services you should maintain the standards of your particular state's tax and sales department. Also, to take precautions and to avoid cybercrimes certain eCommerce laws should be taken into consideration. Moreover, every kind of eCommerce company is required to work under certain guidelines and to abide by laws and regulations passed by their respective countries.  
Also Read: What Legal Requirements Are Needed to Start a Business?
3. Requirements to Create a Website
Following are the steps you need to follow while creating a new website:
Domain Name – First things first you need a domain name for your website. Your domain name should relate to the products and services you're dealing in so that the customers can find your business easily through a search engine. 

Web Hosting – Next step is to look for a web hosting company to get your domain name on the internet. Fees for web hosting depending on the no. of visits your website gets as in how large your website is.

Establish your Website – Build your website that is secured and adds value to your vision of starting an online business. You can either create a website yourself or hire professional web developers to get it done for you since they're adroit at it. 

Design & Configure your Website – Your website should be designed in such a way that it is useful as well as mobile-friendly. Explain your site's purpose, research and implement the latest web design trends, choose a template or theme, optimize your content, etc. 

Content – A website with good quality content will always attract visitors. Decide what kind of content you want to share through your website. Appropriate content and images relating to the products and services you're dealing in will help you serve better to your customers and build trust.
Setup Your Small Business With WooCommerce In Easy Steps!
4. Billing and Shipping
Shipping companies also maintain certain laws and restrictions. It's important to take a look at the trade commission's guidelines before shipping internationally or even domestically. Laws for trading vary with each country. Selecting the right shipping partner for small businesses is very important if they want to maximize their profits. Cost, packaging, shipping schedules all should be taken into consideration while choosing the right shipping partner for your small business.
Note: Do check the list of the best small business eCommerce companies here.
Plugins & Themes to Setup WooCommerce for Small Business
Following is the list of plugins and themes offered by WooCommerce which are best for newcomers and small business owners to use:
Themes to Setup WooCommerce for Small Business
A WooCommerce theme in simple words is a template that decides the way your online store appears and feels. Different themes vary in styles, layouts, etc, and offer different experiences for your customers. They should be closely aligned with the kind of products you're dealing with. Themes should be such that they cater to being compatible with all the browsers, being mobile-friendly and easy to use, have attractive design support, etc. Following are some themes you can consider for your online store: 
Plugins to Setup WooCommerce for Small Business
Following is the list of the plugins that a new small business will require to start its operations. They are listed in order of requirement and importance:
1. Membership For WooCommerce Pro

This plugin is designed to sell and manage membership plans for your WooCommerce for small businesses. It is a handy plugin and is well supported. To a great extent it will help you build or upgrade your WooCommerce membership site and make the collection of recurring revenue super smooth and easy. Also, it provides individual product discounts meant for membership owners. Members can select product tags, categories, and sections, collate multiple membership plan benefits into one, share membership plan action related Emails, etc. 
Membership For WooCommerce Pro
Want to know more about Membership For WooCommerce Pro? Check out its demo and documentation!
2. Return Refund And Exchange for WooCommerce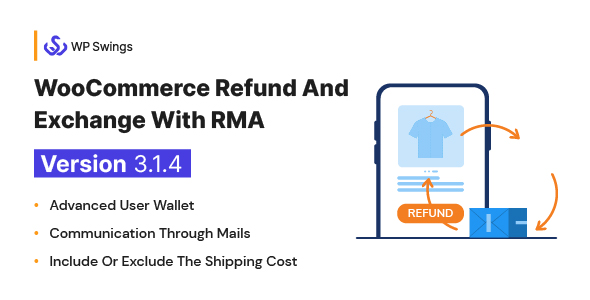 This plugin allows you to create an easy refund management system by providing features like exchanging, wallet system, canceling the orders, etc. For a new small business, it can help build trust on the customers' end which will eventually lead to more sales. It helps to lighten the return, refund, exchange process on both the merchant as well as the customer's part. Also helps put an end to complaints by serving customers and helps in maintaining returned stock. 
Return Refund And Exchange For WooCommerce
Read more to grab more information about this plugin!
3. Ultimate Gift Cards For WooCommerce

This plugin allows the store owners to create, sell, and manage gift cards at their own WooCommerce store. It helps small businesses increase their brand awareness, increase their revenue, etc. It offers various options ranging from customizing a gift card to purchasing products as gift cards, therefore, attracting customers and increasing sales. The store owner can create as many gift cards as they want in accordance with the occasion. This plugin is completely flexible in terms of the prices of different gift cards. 
Explore Ultimate Gift Cards for WooCommerce.
4. Upsell Order Bump Offer For WooCommerce

This plugin allows the merchant to display offers on WooCommerce checkout pages. By simply clicking on the checkbox on the checkout page itself without being redirected to another page the customers can avail the offers. The store owners can offer subscription products with the help of this plugin, offering several order bumps to offer a larger range of products, etc. Moreover, this plugin also has an option wherein the merchant can keep track of the sale and behavior of every order bump they have displayed on their store. 
Explore WooCommerce Upsell Order Bump Offer Pro!
5. Points and Rewards for WooCommerce

This plugin allows the customers to gain points on different activities like assigning points to customers when they signup while purchasing products, etc. It helps build a sense of trust in customers which makes them addicted to purchasing from your store. Customers are motivated automatically to buy more from your store by receiving discounts, coupons, etc. Moreover, they can redeem their points later on while making a purchase or can avail the benefits of the membership programs. 
Implement Points and Rewards for WooCommerce, Today!
6. Subscriptions for WooCommerce

This plugin renovates your eCommerce store into a subscriptions store. It supports automated email notifications, manages recurring payments, provides access to advanced subscription plan details and subscription coupons, etc. It allows the customers to subscribe to your products and services in your store. With the help of this plugin, the store owners can control the subscription plan limitations, provide a free trial, allow an initial fee, and combine revenue. Moreover, this plugin provides features that are beneficial to both the merchant and the customers. 
Turn Your eCommerce Store Into A Subscription Store!
7. Wallet System For WooCommerce Pro

Wallet System For WooCommerce creates a digital wallet for it's registered customers. Customers can purchase products and services and can make transactions using the digital wallet amount. The wallet can be used as a payment method and to avail discounts. Customers can generate wallet QR codes, export the wallet transaction history, etc.
Create Wallet System For WooCommerce!
Conclusion
Indulging in the operations of an online business can be quite a huge task. More importantly, if you're new in the field, and you're starting your business from scratch. However, using WooCommerce for small businesses can help a website look professional in just a few easy steps. 
Struggling with creating an online business can be a tough job only if you aren't aware of the above features. Furthermore, keeping all of these features in mind and understanding the details will help small businesses flourish easily. Feel free to comment down below with any questions or suggestions from your side. We'd love to hear from you.