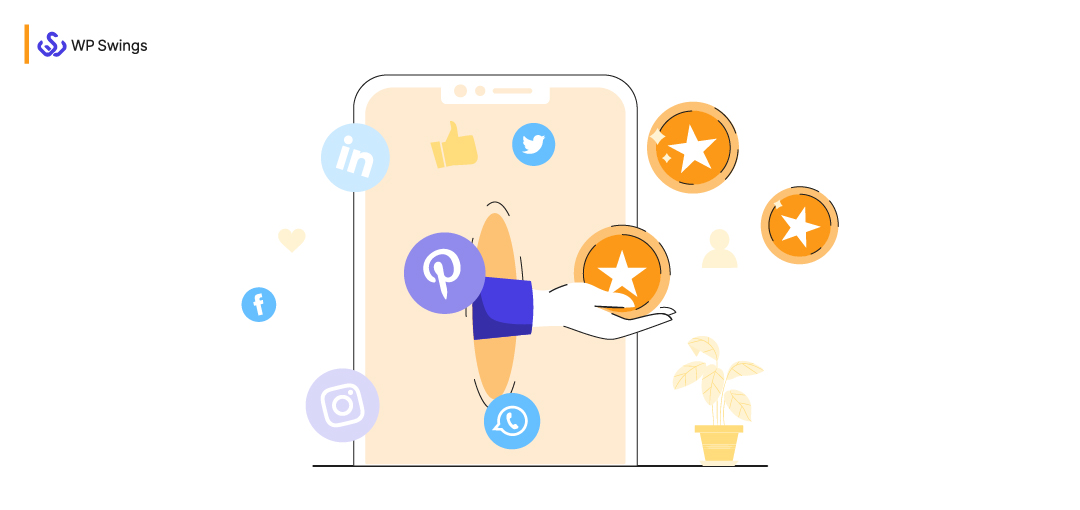 Email marketing, Search Engine Optimization, content marketing, and blah… blah… blah…. However, we do use these tactics to get new potential leads. Marketers don't leave any of these marketing strategies to target their audience.
But these strategies are not limited to the target audience. To generate business leads. We can also use them to get loyal customers. Marketers don't leave any of these and they shouldn't if they want to make their customer base. Along with all these strategies, we can't neglect social media also plays a vital role in getting potential leads. We are wrong if we say, social media is just for communication purposes and not for marketing. Social media is much beyond anyone's thinking and expectation. as it enables us to know our user's persona towards our business.
From the past few years, the presence of social media programs in individuals' and marketers' life has increased at a whopping level. Marketers use it to showcase their business culture and tradition to their target customers. So that they can bring more customer engagement towards their business.
For example, look at how HubSpot uses social media programs to showcase its business culture to its audience.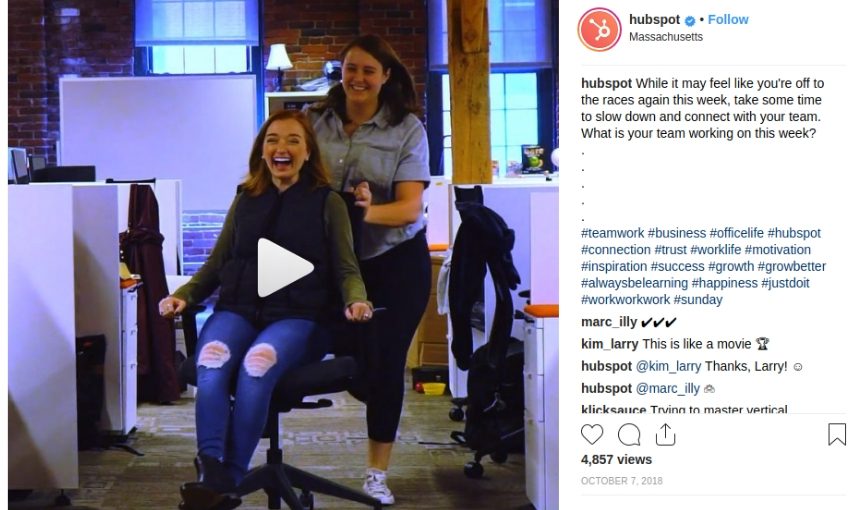 This is a simple example showing how HubSpot attracts, close, and delights customers for their business through the social platform. I will say…
Don't ONLY communicate make your own PRESENCE
How To Leverage Social Media For Creating Customer Loyalty Programs?
What importance social media holds for eCommerce marketers is not hidden from any of us. However, each platform has shown many times that they all are vital for any successful business.
Every small business follows social tips and tricks for their business. And, marketers use social media platforms to increase their brand awareness. Customer engagement on-site is also a close potential for turning leads into customers. And most importantly to retain the existing customers or we can say lapsed customers of the business.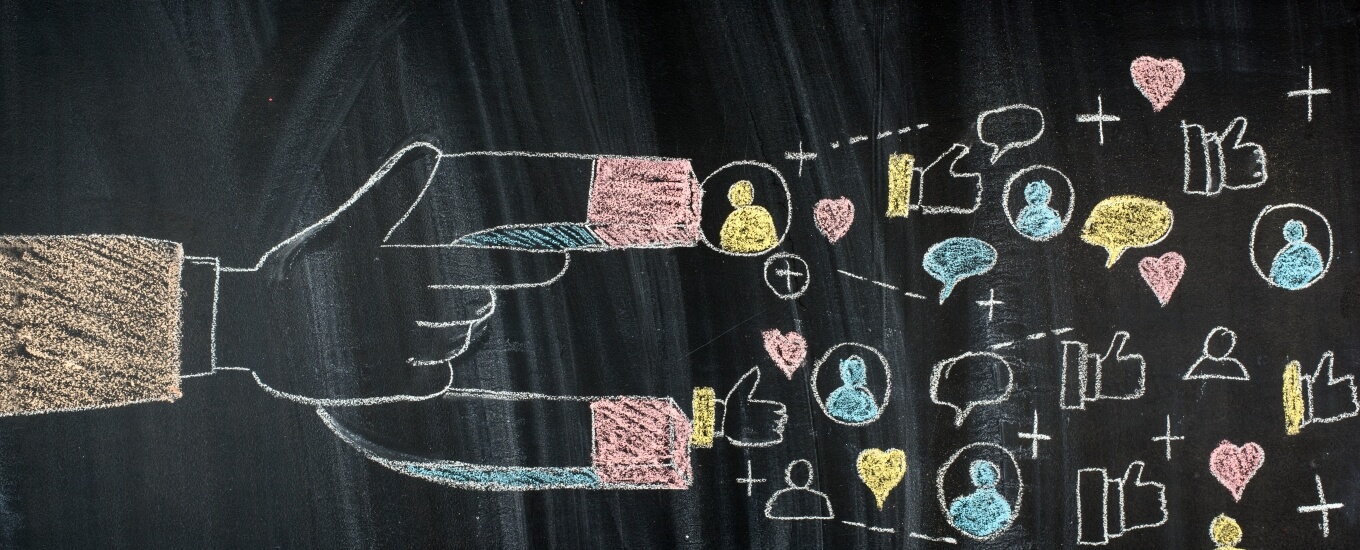 I am going to share with you some of the social media customer loyalty program ideas. Moreover, social media programs are the best tools that help us to enhance our customer base. And, in this blog post, I will uncover the ways to know how social media enhances loyalty programs.
So, let's start discussing the different ways to enhance customer loyalty with social media.
Ways to use Social Media Loyalty Program
1. Use Customers Insights
The first step in creating a customer loyalty program is to know your customer's behavior. Nowadays it's not hidden from any of us how social networking sites use customers' information. And, to know their behavior and to serve them with what they want. At the same time, it feels like someone is snooping on us.
Moreover, to know your customer persona, take full advantage of social KPIs. Through these KPIs, you will be able to track which product, service, and articles your customers are interested in. These social media KPIs are-
Mentions: Mention the number of times the brand come up in social media channels and the number of times it has been shared
Impressions: Measure the potential users who have received a message
Reach: Measure the number of users to whom the brand has reached
Comments: Check which social posts your customers are commenting on.
Replies: It's important to stay connected with your customers who are continuously interacting with you. And the best way to keep in touch with them will be by providing a reply to each of their comments.
Share: Track how many of your customers are sharing your brand products, services, and articles on social platforms.
The number of Followers and Likes on the page: Track how many of your customers have started following and liking your posts on social media channels.
Link Clicked: Track how many conversions you have gained through the clicks on your social media posts.
Once you have gathered all this information about your customer. And, you can use it to nurture them in the right direction to turn them into loyal customers.
2. Create Social Reward Programs
After analyzing your customer behavior towards your business. You can create social reward programs to make the most out of your social media loyalty program. The reward program that you will create will revolve around your customer behavior.
A loyalty program means you have to retain customers for your business.
And Rewards… are one of the best ways to entice customers back to the store.
3. Do Your Reward Promotions On All Social Platforms
Once you have planned your social media rewards system don't forget to plan about its promotions. Spread as much awareness as you can through your social media accounts.
Now comes the question:
How to promote your customer loyalty programs on social platforms?
Create postings for your social reward programs to increase their outreach and engagement. And, when you create social media posts for your reward program users will get to know. That you have something for them. Daily do up to 3-4 social media posts for your social media reward program. However, don't forget to retweet and share them after a specific period.
Leverage all social platforms to spread knowledge plus awareness about your social media rewards system.
Product especially curated for all the readers, to manage various types of points and rewards:
POINTS AND REWARDS FOR WOOCOMMERCE
4. Create Engaging Content
Once you have planned how you will execute your social media promotions. You can start creating content according to that. It's not hidden from any of us that engaging content can bring potential leads for any business. And, it's important to note creating content and creating bulk content both are different in terms of results. Create less but with more quality.
Some of the popular brands that post engaging content on their Social Media!

Generate content to inform about your referral program. The content must show what your referral program is about. The audience it is for. And for how much time it will be available to the audience. You will be able to convert your audience through your social content. If you know your user persona. Read point one again to know how you can understand your customer persona.
5. Make Your Online Presence Strong
Participate in ongoing conversations to keep interacting with your customers. Through this, interacting with the audience will become easier.

Put your opinion in front of your audience. Whether it's an online conversation about a new event or the release of a new feature, do actively participate to make your and your brand's presence. This will surely benefit you in gaining loyal customers and making your customer base strong.
6. Create Engaging & Interactive Posts
The social post you create to retain customers should be eye-catching and effective. To make your posts engaging and interactive follow a specific pattern. Like using your brand's logo on your social posts.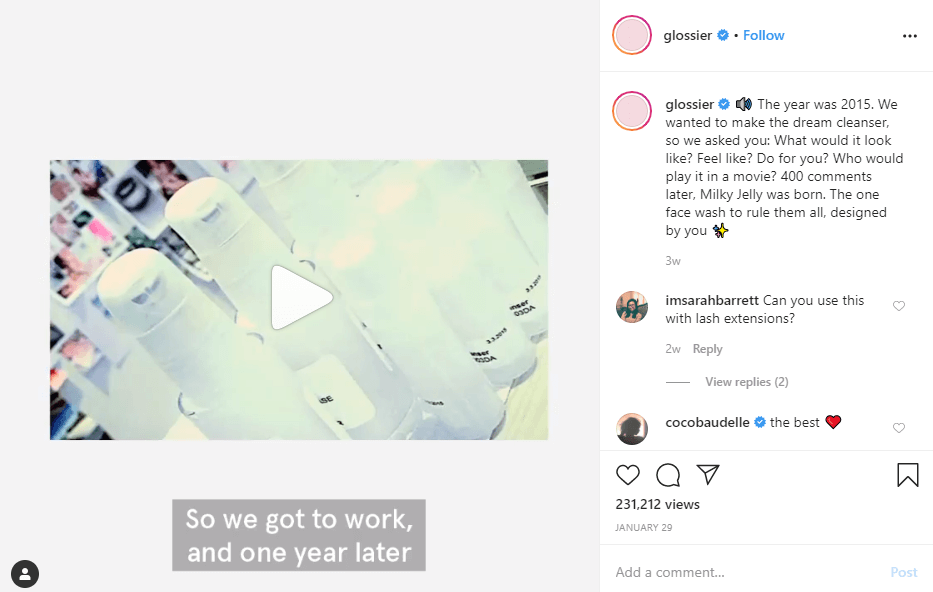 Create informative social posts to engage and to make a connection with your audience. The image below shows how to create an informative and engaging post for the audience.
7. Measure Your Results
Firstly, go through your business analytics reports. To track the performance of the social media loyalty program. At last, when you put your efforts into getting back your customers it's also important to measure how much you have succeeded in that goal.
Secondly; Buffer, Hootsuite, Sprout Social, and there are many more tools present outside. These will help you determine how much you are achieving from the exertions you are putting in creating customer loyalty program ideas. Measuring loyalty program effectiveness will also help you in overcoming the weak points of your social media loyalty programs.
In conclusion, creating a customer loyalty program with social media benefits eCommerce marketers. Some of the benefits of a customer loyalty program are listed below. These will help you understand how much its important to create a customer loyalty program
Increases customer retention
Stack up a relationship with the customers
Increases brand awareness
Improves conversion rates of companies
Increases customer loyalty
Final Thoughts…
Retaining customers is important for any business. Be it a brick-and-mortar store or an online store. Both the owners of these stores want to get back their customers. As we all know customer loyalty benefits a business in increasing sales and revenue.
And social media is just the perfect tool to get back customers. I would suggest you follow the above steps if you are planning to make a social loyalty program to retain customers. Moreover, the steps I have listed here will help you know how to build a loyalty program and how to successfully achieve your objective
Looking For Guided Assistance To Help You With Social Media Programs to Enhance Your Customer Loyalty?