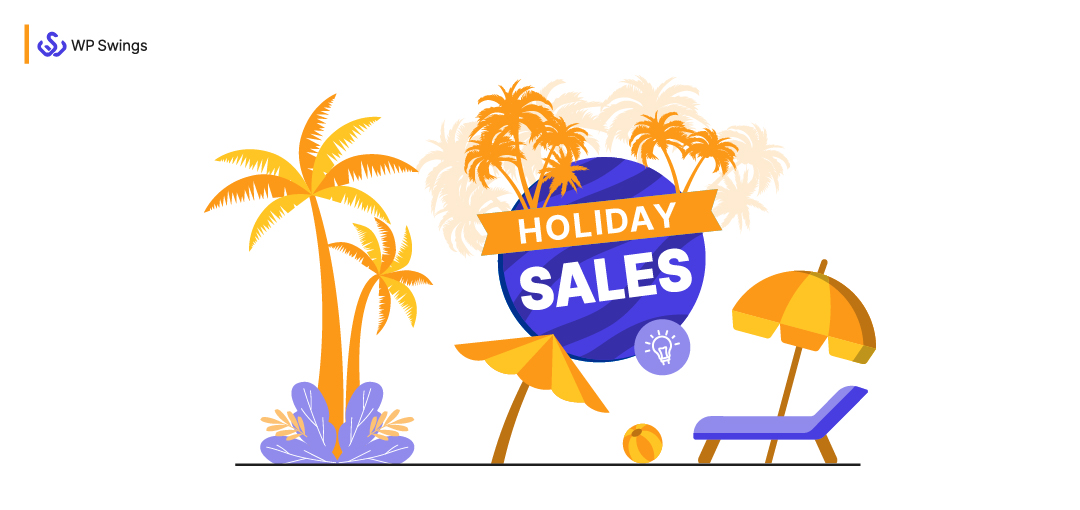 This eCommerce holiday checklist has been made to provide the readers with the best points… And the first rule of the eCommerce business is to adapt to the current happenings of the industry.
The world has already faced COVID as a global pandemic. Cities are under lockdown, social distancing is followed, many businesses are shut, outdoor gatherings are prohibited. And, no industry has remained untouched from the economic shocks of the COVID-19 crisis. All that was really unpredictable yet scary for any business out there.
Consequently, both consumers and retailers are reluctant to buy and sell online. From panic buying to bulk shopping, this pandemic has highly impacted the eCommerce industry and spoiled our summer vacations plans.
In the coming months, the biggest shopping days of 2022 are approaching. Big or small brands are going to have massive traffic on their sites, and 7 billion shoppers will be equally ready to spend huge on holiday gifts and essentials.
Take a sneak peek of— How much are you prepared to welcome Holiday Sales this 2022 out of your eCommerce site???
We all fairly know that Black Friday and Cyber Monday are the swarm pullers. Among these sales days, there's a tremendous increase in website visitors during these shopping days.
Unplugged MADNESS, CURIOSITY, and EAGERNESS blend with HAPPINESS and JOY.
To cut the time short, I have prepared the best holiday eCommerce marketing tips in an eCommerce holiday checklist for Holiday Sales 2022 that can help you increase sales, and leave no stone unturned.
What's in This – eCommerce Holiday Checklist That Would Catch Your Attention???
Mark as you go…
Holiday Season: What You Need to Know & When to Start With…
Read down to see a schedule of upcoming significant shopping dates and holiday milestones, as well as to-do checklists for your business to consider in the lead-up to, throughout, and after the festive season.
Black Friday [Friday, November 26]
This is the first big shopping day of the season, so make sure you've finished all of your holiday shopping as soon as possible. Customers are accustomed to seeking big discounts, so make sure you run a few promotions to compete with the big names—and make sure you advertise them widely ahead of time. To capitalize on the surge of early bird shoppers, consider launching your Black Friday sales a day early on Thanksgiving Day, called "Gray Thursday."
Cyber Monday [Monday, November 29]
Cyber Monday is another shopping holiday during which buyers expect large deals and discounts on things they love—or would love to gift. It is arguably the greatest shopping holiday for online retailers each year. Consider running specials on select items just for specific times (akin to Amazon's "flash deals") or having giveaways on your storefront to keep customers coming back throughout the day.
Thanksgiving Tuesday [Tuesday, November 30]
Giving back is a wonderful way to show your appreciation for increased revenue over the holiday season, and Giving Tuesday is the perfect opportunity to do so. Consider getting people involved by beginning a giving campaign with a modest goal that won't break the bank, and donating the funds to a charity that is relevant to your company or shares your beliefs.
Christmas [Saturday, December 25]
This is the date that most people will be aiming for when it comes to holiday shopping. In the days leading up to Christmas, promote electronic gift cards as a last-minute gifting option for people who are behind on their shopping or who need to buy gifts for extended family members, coworkers/employees, neighbors, and so on. Email marketing can also be used to target gift card recipients and drive them to a landing page with products divided by price range.
New Year's [Saturday, January 1]
Now that the holiday shopping season is over, you may reflect on the successes of the previous year and make plans for the coming year. This is a fantastic way for your customers to discover more about your business. You may develop interest and urge clients to be on the lookout for new products by teasing them throughout the year.
Engage with your audience on social media to hear about their New Year's resolutions, and then promote resolution-related goods to help them keep to them. Finally, go over your Christmas ad campaigns and check if any holiday-themed advertising has been suspended or adjusted.
Tips for Preparing Your Online Store for Holiday Sales
With respect to the past scenario of the global pandemic, Google has altered the website ranking criteria for almost all the sites these years.
Do you know what's the reason behind that?
The page loading speed will affect the Google ranking of your website.
And it is also seen as a site that quickly gets loads to get more frequent and enhanced sales. So, if you are satisfied, that your website is mobile-optimized. It isn't enough, urge for more. If your website is mobile-ready but it's still taking dozens of seconds to load. It's not worth it.
Mobile eCommerce sales are predicted to touch $2.91 trillion in 2021 – 25.4 percent more than the $2.32 trillion it recorded in 2021
Referring to this eCommerce holiday Checklist, I have listed the most important holiday eCommerce tips and ways to drive more targeted traffic and convert purchasers through the mobile-optimized holiday sales season.
Let's start, then—
POST & PRE- REQUISITES
1. Add "Coming Soon" Pages
Have you ever thought about how your site landing pages affect Conversion Rate Optimization CRO? Remember, personalization and newness bring eCommerce site conversion. Create coming soon pages to inform the visitors about the upcoming website, or any new product launch.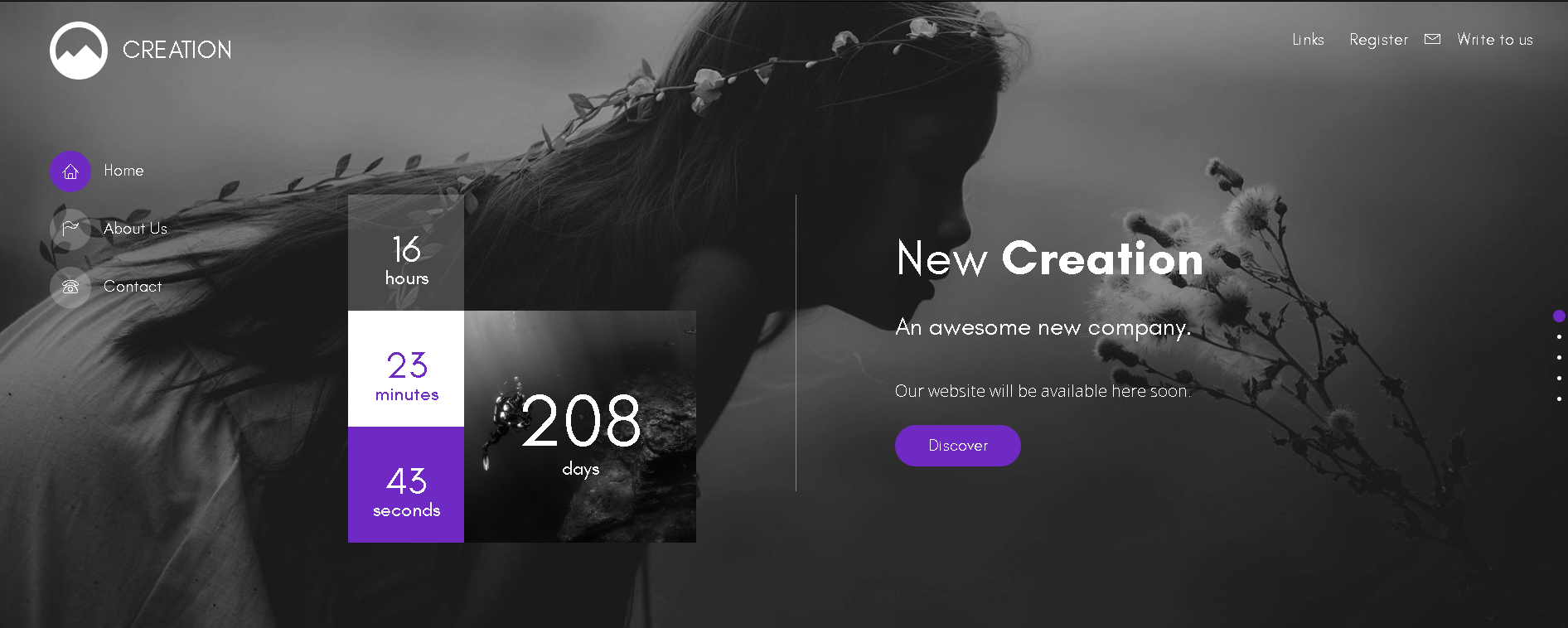 Let your customers sign-up or subscribe to get the latest updates.
2. Analyze Ecommerce Holiday Checklist Last Year Keyword Performance
You need to go through those keywords which ranked greatly in 2021. Keep an eye on the latest trends of course.
To-do:
Use Google Search Console to filter out the last 12 months of search volumes.
Measure your keyword performance in Google Analytics.
Focus on getting authority backlinks with email marketing insights, guest blogging.
Post fresh and high-quality content, do comment for better reach.
You can have it from your affiliates, and channel partners as well.
3. Demographic Categorization
Because the resulting categories must be addressed differently when it comes to engagement and specialized merchandise, you should divide them into groups depending on their age, geography, and gender.
Earning adult female gamers will buy your gaming chair in the same way as earning adult male gamers will, but pink shirts will appeal to them more. Young people who do not have the money to buy the chair will be unable to do so, but they may be able to afford small accessories such as arm bands.
To convert them, use facts about their capacity and unique interests as leverage.
4. Check Your Return and Exchange Policies for Holiday Season
92% of shoppers say they will buy again if the returns process was easy.
This point in the eCommerce holiday checklist will help you keep a check on your return and exchange policies. Make sure your refund and exchange portal is all set to handle all the bulk requests and provides a hassle-free refund and exchange process whether it's a return, refund, or exchange.
To-do:
Create clear product descriptions.
Choose an automated tool to ensure smooth refunds and exchanges with RMA Authorization.
Get an automated refund and exchange system.
Notify your customers over email about each step of the refund step.
Give your customers the facility of an advanced e-wallet to ensure a faster payment process.
5. Last-Minute Holiday Shopping Predictions
Create a sense of urgency with "only three days left" or "there is still time!" Secure last-minute sales by putting top trending products, and fresh arrivals of your store on the first scroll.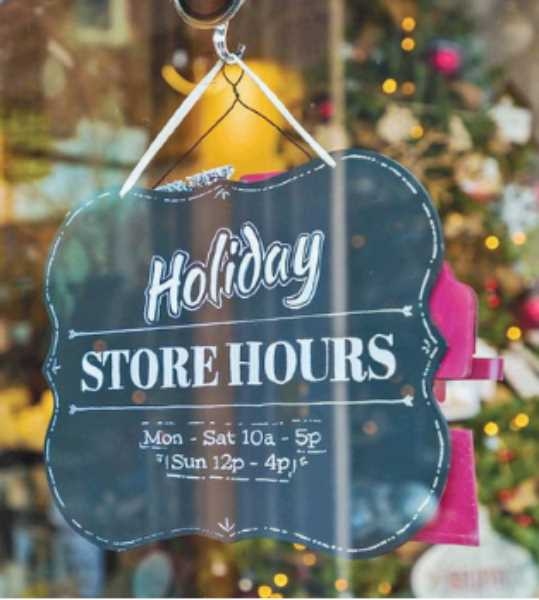 What To-do:
Offer free e-books during festive deadlines, etc.
Add a section to enhance Last-minute Most Searched, Most Viewed, Most Preferred products on sale.
Target your customers based on their region, and browsing behavior using geo-targeting.
Hook gift cards on top strips for last-minute shoppers.
6. Avoid Fraud With the Payment Process
Fake and fraudulent eCommerce deliveries are too common. Well, what are fake orders? The orders that are placed with the intention of cheating the merchant, for instance, are considered fake. To save your store from such deliveries, you can try this out.
Here are some points, through which you can ensure genuine orders at your eCommerce store, let's see what you should focus on.
What To-do:
You can check the email authenticity of your visitors with tools like an email checker.
You can also check if their PayPal account is verified.
Cross-check IPs, with customer's billing address with IP address trackers.
Avoid fake Cash-On-Deliveries by automating your partial payments.
7. Cutting the Shipping Costs
Around 47% of all online shoppers say that free shipping would make them more likely to purchase from another country. And, shipping is the most unglamorous but important part of the eCommerce holiday checklist, which can't be ignored–
Decrease the shipping distance
Make online payments
Utilize PUP (Pick Up Points)
Provide correct details
Combine orders
8. Market Research and Articulate on Payment Methods
Interrogate how your consumers want to spend. And what is the exact problem, they are searching for a solution? Explore their market research problem. And come up with a wide range of solutions matching their queries; suggest ideas, and in fact terms to them, that can refine their search and give you clear insights into their problem.
You can provide a currency switcher tool to guide them through your shop page. Following are a few points to help with market research in the eCommerce holiday checklist.
To-do:
Compile a list of queries matching the terms, the customer did their past searches.
Look out for the product categories.
Filter out the most searched queries and group them under one sub-category.
Now, go for a single question that sums up your entire sub-categories created.
9. Update Your Merchandising Strategy
Create guides and bundles. The content plays a significant role in marketing your products and services when the season is all festive.
Start doing content marketing, by producing that content that inspires your customers to buy. Launch a Holiday Sale Guide. Make eCommerce festive guides focusing on the theme (Cyber Monday Deals, Black Friday Shopping, etc.) and by-products and price.
DESIGNING
10. Implement AMP
AMP gives a straightforward way to create web pages that are more compelling, smoother, and quick to load for users. To implement AMP (Accelerated Mobile Pages) on the WordPress website, you need to follow the steps.
To-do:
Install the Official email checker, which keeps on updated over Github.
Once it is installed, append "/amp/" or "?amp=1" (if there are no permalinks).
In WordPress, navigate to the Appearance -> AMP tab to open AMP Customizer Page
In the dashboard, you can customize your AMP website by changing its appearance (text, link, background color) in the design tab.
Publish (WordPress AMP only supports posts for now, not for pages).
Return to AMP Dashboard, and configure general settings (Post Type Support, Theme selector).
Save Changes and Exit.
We cannot say, it directly affects the ranking of your website. It enhances the overall user experience for all mobile users.
11. Optimize Image Size Across Various Devices
Optimize your website on mobile devices for free by selecting a responsive template or theme. These templates automatically adapt themselves to the display of the visitor's device.
To-do:
It is advisable to optimize your images before final uploading them to your eCommerce site.
Pick the correct format – Don't always go for JPEG, use PNG images.
You should name your images plainly.
Add proper alt attributes
Compress your PNG with tools like ImageOptim, TinyPNG, and Compressnow.
Reduce the image size for those who use smaller screens.
Don't forget to check image dimensions by choosing image sitemaps.
Correct the dimensions of your images by using the SRC set and sizes attributes.
Use a3 lazy load in the images, which are above the fold.
12. Select a Responsive Template or Theme
Optimize your website on mobile devices for free by selecting a responsive template or theme. These templates automatically adapt themselves to the display of the visitor's device.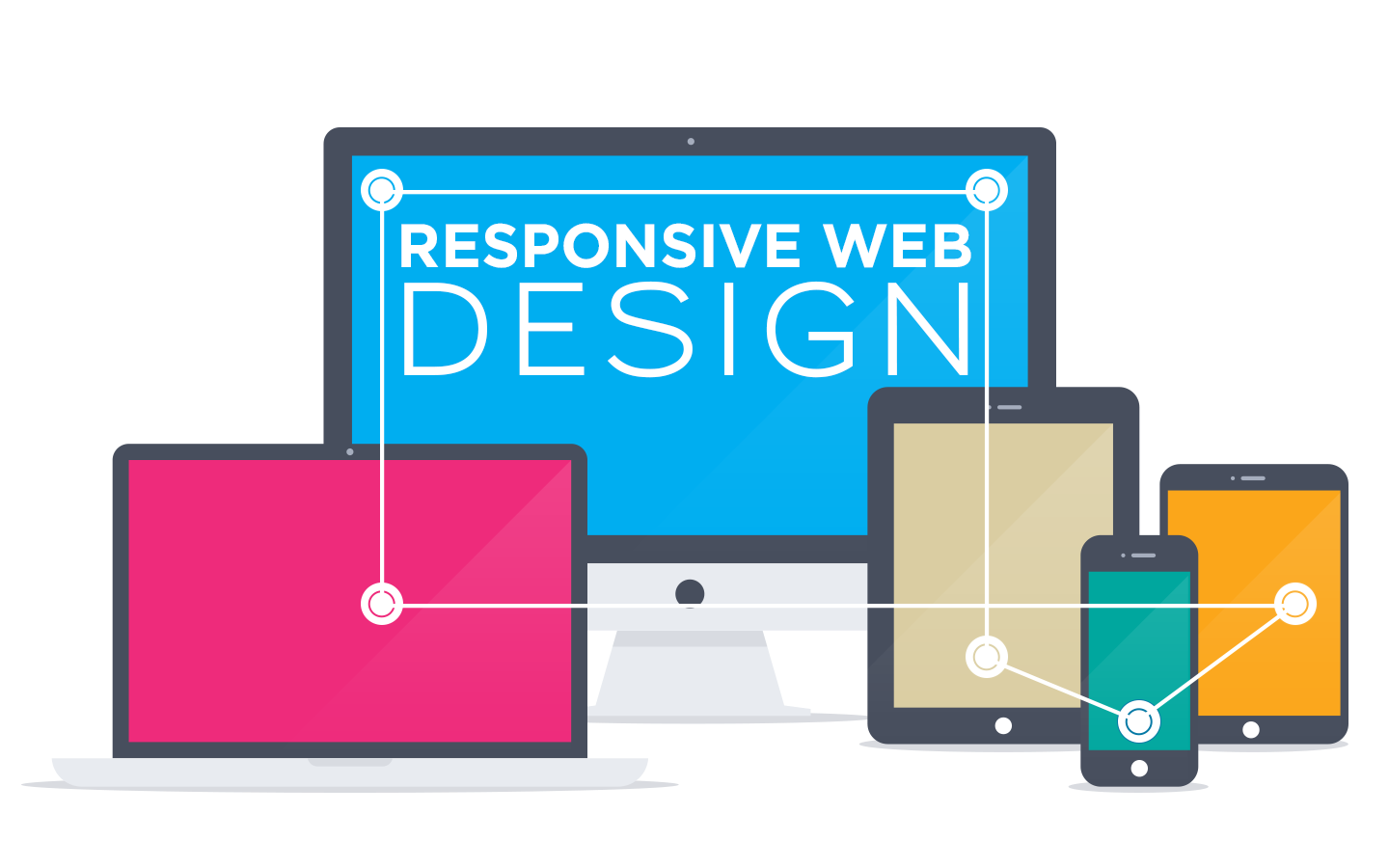 To make your website mobile-friendly, you need a responsive design template, dynamic website versions, and obviously a mobile app.
To-do:
Choose a responsive website template, you can browse Wix, Squarespace, WordPress, and Themeforest.
If your website is old, non-responsive, you can switch to fit the width by adding this one line of code inside the <head> tag. <meta name="viewport" content="width=device-width, initial-scale=1.0″>
Avoid heavy text (except blog posts), and use light images and CSS.
Use video embeds from third parties, Add ?autoplay=0 and rel=0 after the video URL.
13. Optimize Your Checkout Page
Checkouts are the most desirable pages for every online retailer especially in Holiday Sales 2022 when traffic is huge. Also, there are various checkout tools and plugins available in the market.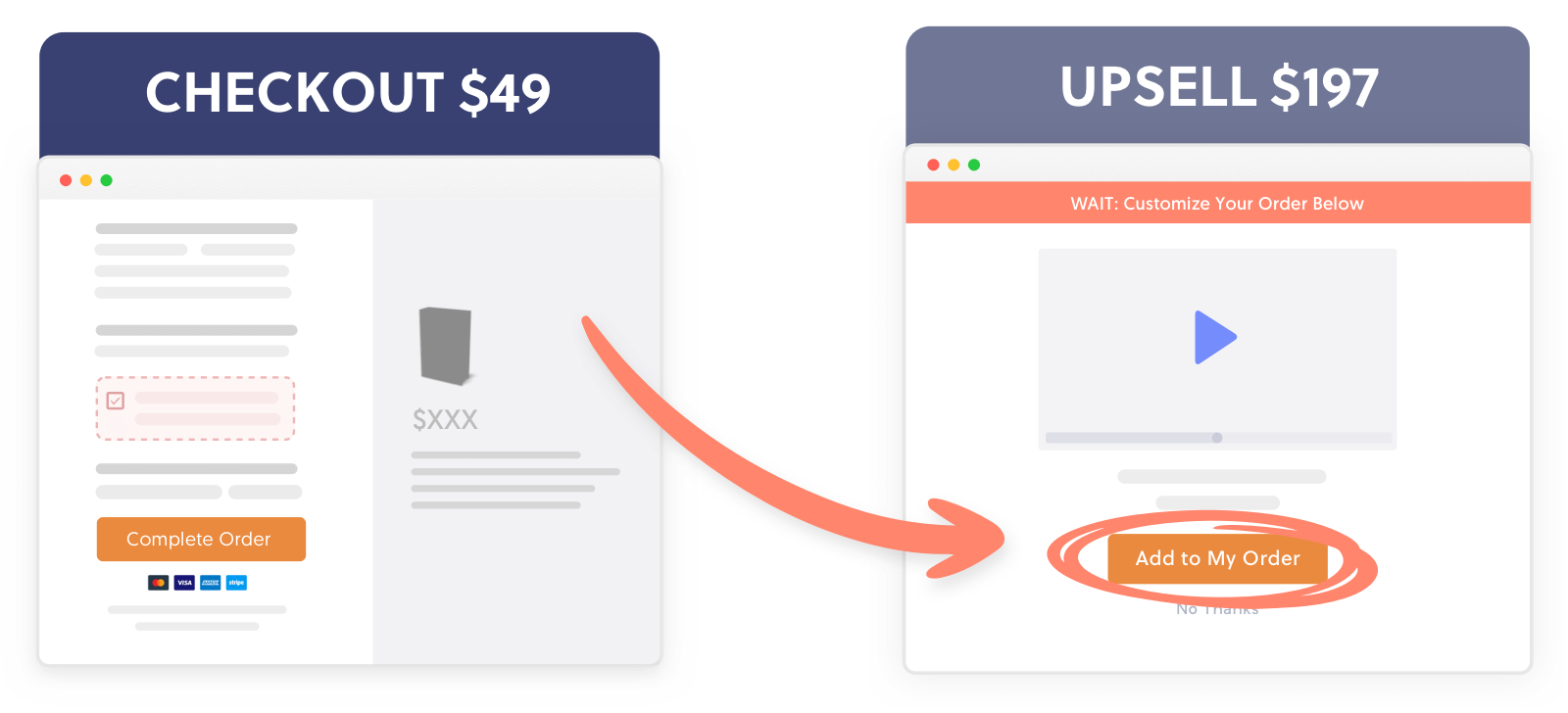 These tools simplify the checkout process and also reduce the overall shopping cart abandonment rate of your website.
To-do:
Use a minimal number of CTA's, and don't let your customers feel distracted.
Display trust signals, with custom trust badges, testimonials, and happy customers.
You can go for one-click checkouts.
Avoid shopping cart abandonment by making guest user sign-ups compulsory.
You can optimize those pages by adding multiple fields to them.
You can use interactive responsive high converting checkout templates.
14. Add Multiple Products on a Single Page
There are less than 7 seconds to convince your customers to buy from you. It is very important to utilize those seconds smartly. Displaying a single product at a time reduces the probability of conversions, and what if he has slow internet connectivity? Crashed!
Displaying multiple products on a single page increases the chances of buying because he/she doesn't have to navigate much and can take frequent decisions by comparing the price, color, or anything in one sight. Adding multiple products on the page also raises the Average Order Value(AOV).
To-do:
In WooCommerce, you can not only add multiple products to your single page with product ID and SKU, but you can also use this tool for fast ordering.
Add image galleries, sliders, and product swatches to display variations of your variable products. Let your customers go through every single product in detail, while staying on the same page.
15. Build Interactive Landing Pages for Festive Sales
The luxury British handbag company, Mulberry sets a beautiful example of a festive frame. To catch the viewer's attention in a go, this brand added the gift collection theme and clear CTA.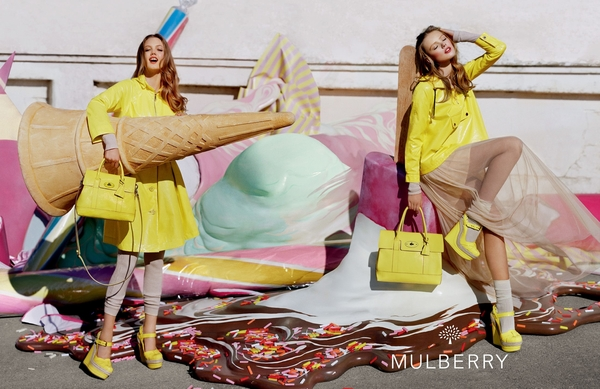 To-do:
Prepare an auto-feed with popular search terms like "holiday sale boosters", "festive checkout essentials", "seasonal gift cards", etc.
Add social media icons to let your customers share their favorites.
Good festive hero image, rundown a timer to show urgency.
Add attractive Discount Spin-wheel as an exciting discount gaming tool or an online contest.
Tuck most trending products at the top with clear personalized site navigation as this is the key to making your site look more festive-oriented.
Try to write content that is more festive-curated and pump your things up even if it is not desired.
Learn Tricks and Tips to Design an Easy and Effective Website Navigation on Your eCommerce??
Keep in mind that you want people to stay on your website and explore more. Inspire curiosity and entice them with great offers to get them to click on links.
OFFERINGS
16. Show Gratitude and Say Thank You
Use email and your social media posts and channels. And wish all the folks a happy new year and post-Christmas wishes. Post what is real. Therefore, share your real team photos over social media channels.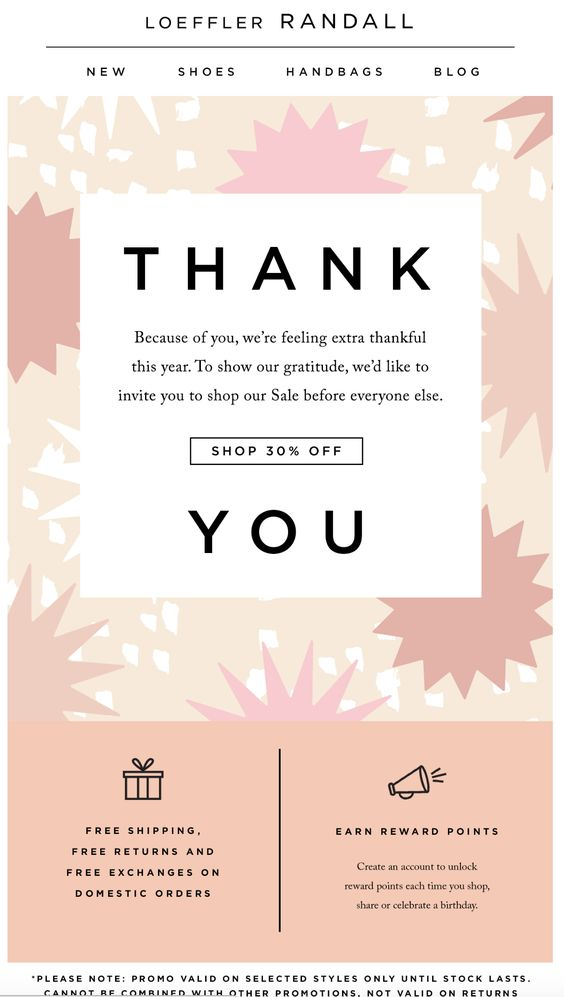 Also, let your customers see the people behind the brand and the gratitude for a great holiday season.
17. Offer Digital Gift Cards Gracefully
70% of users use gift cards if they have one. Holiday Gift Certificates. These have become must-haves for any eCommerce store this festive season 2022. Set up email campaigns to get the audience to the store to use their digital gift cards.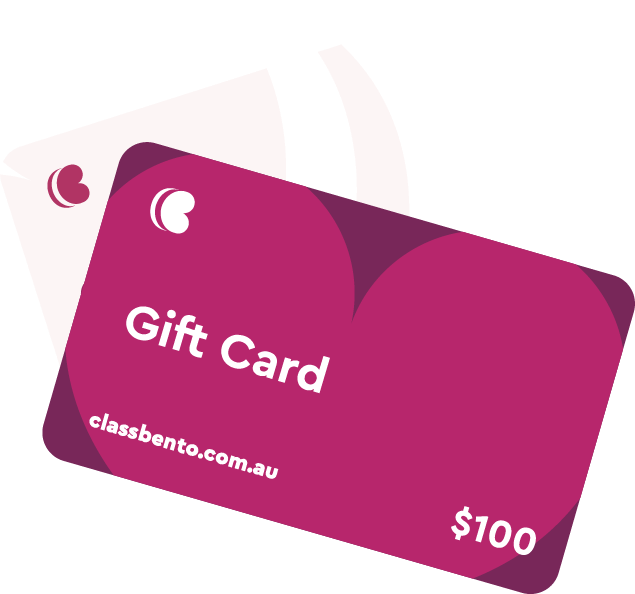 Promotional strategies like gifts are truly an engaging method to attract customers and more traffic to your website during the peak 11th-hour shopping.
Being the business owners, you should introduce promotional coupon codes, free gifts to your existing and loyal customers. Nevertheless, you can do much more via social media channels and emails which can create a compelling situation for your customers.
To-do:
Don't overlook Gift Cards Laws and Regulations.
Do proper Packaging and make the Gift Card look "Gift-Ready".
Use appealing or Updated Gift Card designs.
Investing in Gift Card Marketing.
Offer Customizable Gift Cards Templates.
Provide Coupons/Discounts to Attract Customers.
Provide Multiple Delivery Options on Gift Cards.
Allow your Customers Gift Card Scheduling.
18. Customize Your Product Upgrades With User Generated Content UGC
Winning customers' trust is the thinnest line between selling your products and customer experience. Customer experience leads to repeat sales from existing customers. And when your existing customers are happy, then they can pull new customers to your site, as brand advocates. And UGC plays a crucial role in winning your customer's trust.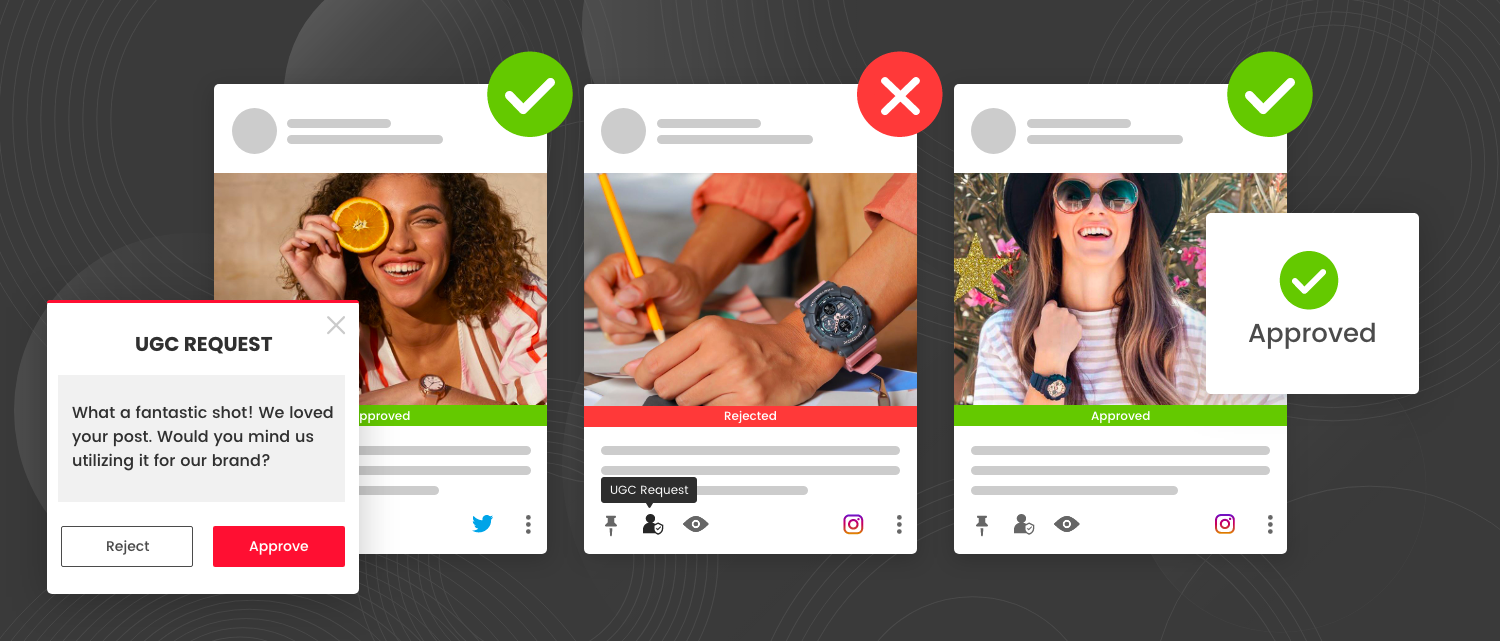 When a shopper shops from you, he/she puts your refund and exchange policies, delivery options, and most importantly customer reviews at the top.
UGC helps you to narrow down your sales cycle, recommending the most suitable products. You can stick to personalized reviews based on past concerns like customer history. And quote it as "What people are saying about product X."
19. Provide Better Product Recommendations
Suggest better products, deliver predictions, and give smart recommendations to your customers based on their budget, taste, and shopping behavior.
To-do:
Showcase your best sellers under the "Best Sellers", Or "Most Popular" category.
Show recommendations based on customer's ratings and reviews.
Target products based on the visitor's location using geo-targeting.
Analyze customer's behavior with visitor tracking script and cookies via HubSpot forms.
Pin most trending and fresh arrivals under the first scroll.
20. Offer Free Deliveries
Customers and people in general love getting something for nothing, which is why free deliveries always attract them.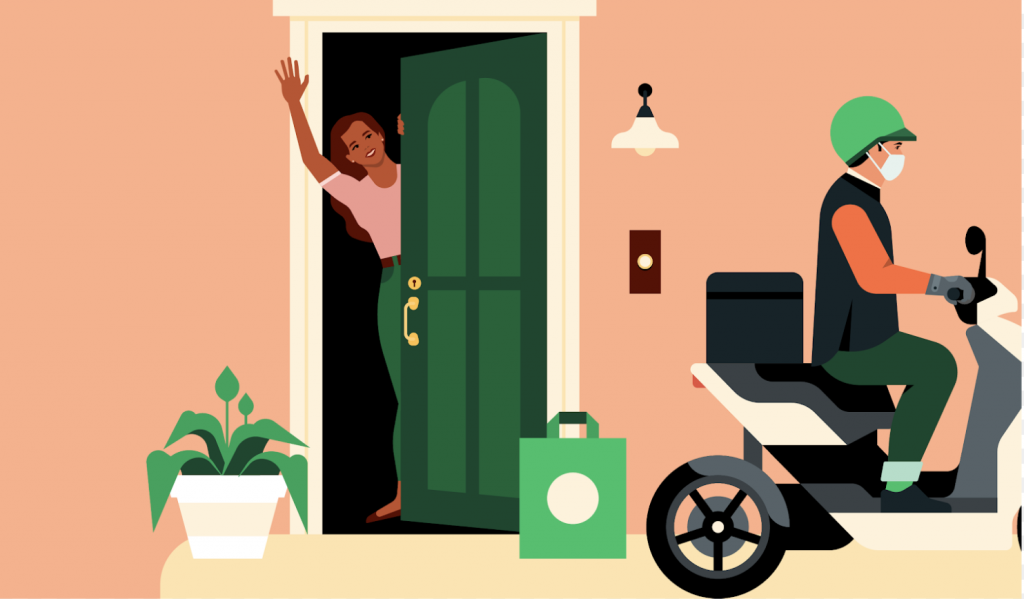 Free deliveries not only reduce cart abandonment but also give rise to increased numbers of sales. Give your customers something that makes them feel special and not regretted. Run free deliveries for the first 2 days.
21. Put Together a "7 Deals" Offer
Try this! Present a new offer or deal from flat 30% OFF* to SUPER COMBOS. Here are simple eCommerce holiday checklist promotion ideas to boost your store sales.
To-do:
Flash Sale
Buy One Get One (BOGO)
Free samples
Exclusive Cross-sells
Personal Recommendations
Free shipping
Gift cards
22. Show and Increase Urgency and FOMO (Fear of Missing Out)
Timing and a sense of scarcity. Specifically, it relates to the difference between decent sales and jaw-dropping sales, while limiting its availability.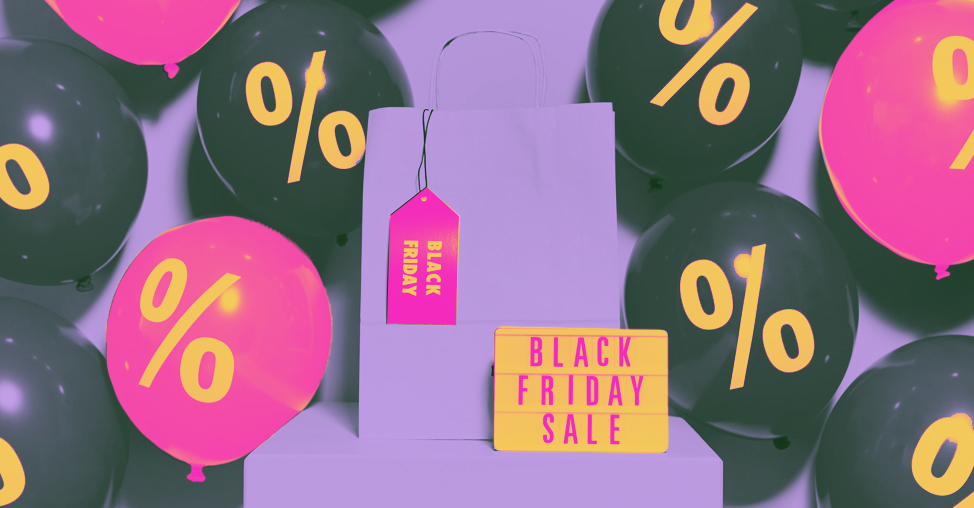 Give the holiday shoppers exactly what they desire. In conclusion, understanding your customers from the inside out is crucial.
FOMO is an ultimate psychological trigger that humans can't stop themselves from responding to. To implement FOMO in marketing, it is very important to understand the buyer's state of mind. So how will you use FOMO in your Holiday Marketing campaigns?
To-do:
Use terms such as "few hours left", "COD available".
Highlight the missed opportunities with "limited editions" and "ends tonight".
Run the timer, to show urgency, make your customers feel they are losing a big deal.
Use images like "Don't miss out" to trigger FOMO.
Show social proof on your website.
Let your customers know how much more they need to spend to get Free Shipping.
23. Offer Holiday Special Gift Cards
One of the most popular techniques to enhance customer loyalty and client engagement.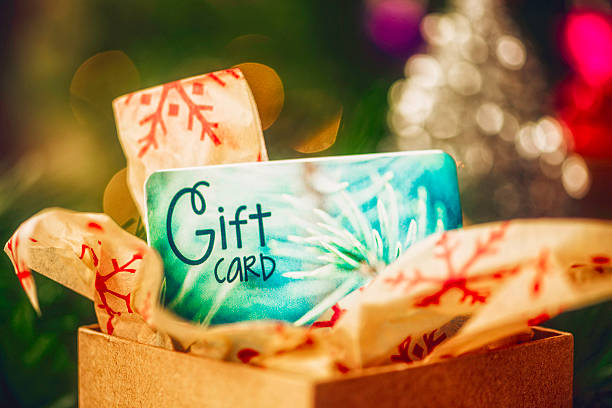 WooCommerce Gift Cards provide a variety of benefits for your eCommerce startups business, ranging from increased revenue to greater customer retention.
To-do:
Create an email marketing campaign for promotions
Place gift cards above the fold on your website during the holiday sales season
Offer holiday-themed e-gift cards.
Social media promotions of gift cards as the most flexible gifting option for last-minute shoppers.
Market gift cards as "the perfect gift for holidays".
Use gift cards to reward loyal customers.
Debunk the Top 11 Gift Card Mistakes that Online Retailers Make???
It is desired to avoid the aforementioned mistakes to run the gift cards business smoothly on your eCommerce store.
24. What Are You Giving on #Givingtuesday?
There are far days other than Black Friday shopping hacks, and Cyber Monday. Like Small Business Saturday and Giving Tuesday promotions and holiday marketing campaign strategy.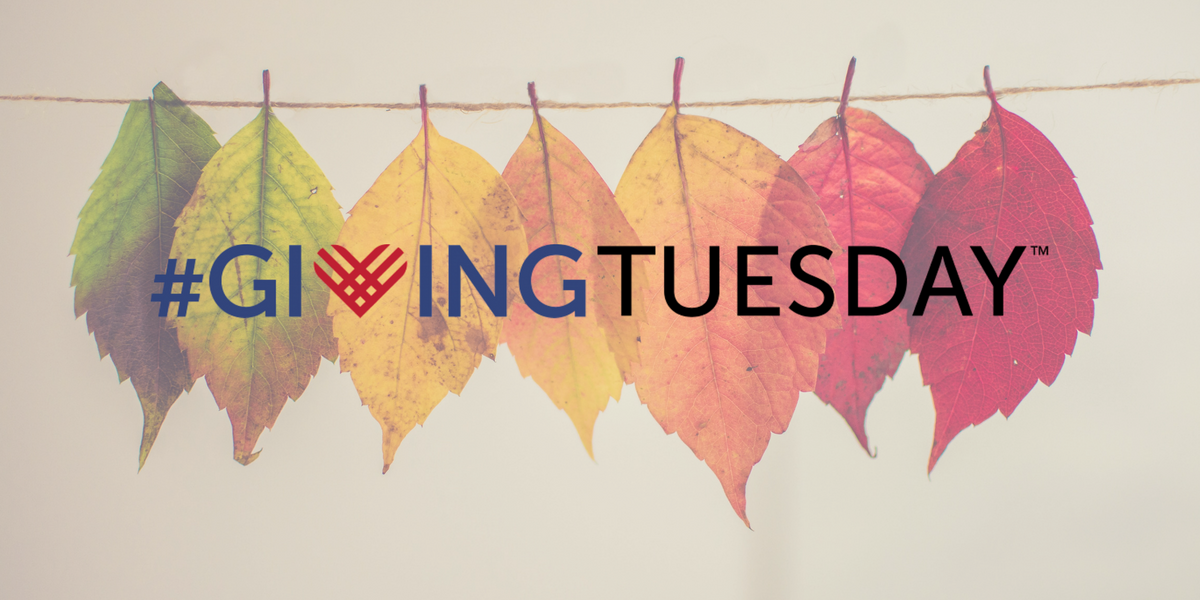 Small Business Saturday, for instance, may be the best time to target your local community through Facebook ads or promotions – including Buy Online, Pick up In-Store.
Capture emails by offering e-books, free resources to your customers. That will not only increase customer engagement but also bring new customers to your site.
25. Offer Product Bundles With Hampers
Product bundling is an effective marketing strategy to sell products in bulk. It also simplifies the purchasing decision.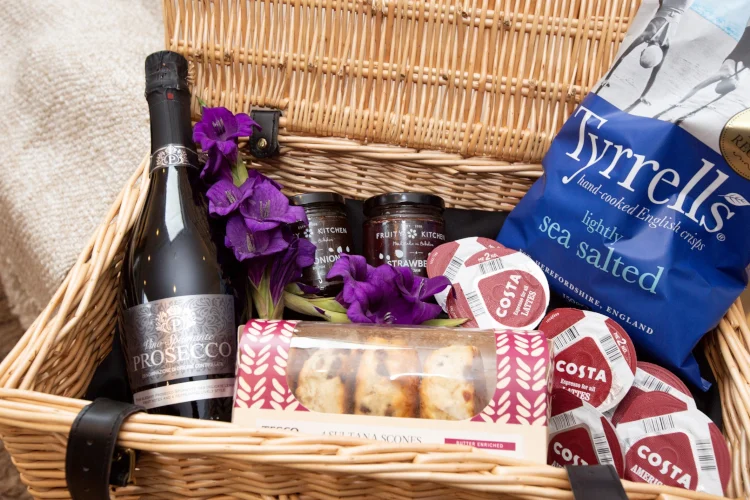 There are various product bundle tools available in the market that can help you create product bundles with gift wrap.
To-do:
Help your customers pick items to create a custom product bundle of their choice.
Create product bundles and upselling strategies opportunities wherever possible.
Give your customers an easy way to create your own gift sets, with similar and complementary items.
ADVANCE FEATURE INTRODUCTION
26. AR-VR Effects for Product Promotions
Advanced features for product promotion and demonstration can do alot of wonders to ordinary marketing strategy. Yes, you heard that right. You can effectively level up your store engagement and visits through introducing modern and advanced features to them.
In a variety of applications, AR-VR effects are increasingly being used as a distinctive feature (especially in e-commerce projects). Augmented Reality is the effect of superimposing imagined items onto the real world in its most basic form.
The Pokémon Go game is a good and eye-catching example. The user do see Pokémons while playing a game by glancing around and using the smartphone's camera.
Virtual reality experiences on the internet will continue to be popular in the coming years. Consider utilizing an app like Airbnb, which allows you to tour a property before making a reservation. Or the chance to visualize how a sofa would look in your room using IKEA's furnishings site.
27. Voice-Related Searches
Adobe released survey data in July that found 48% of consumers are using voice for "general web searches."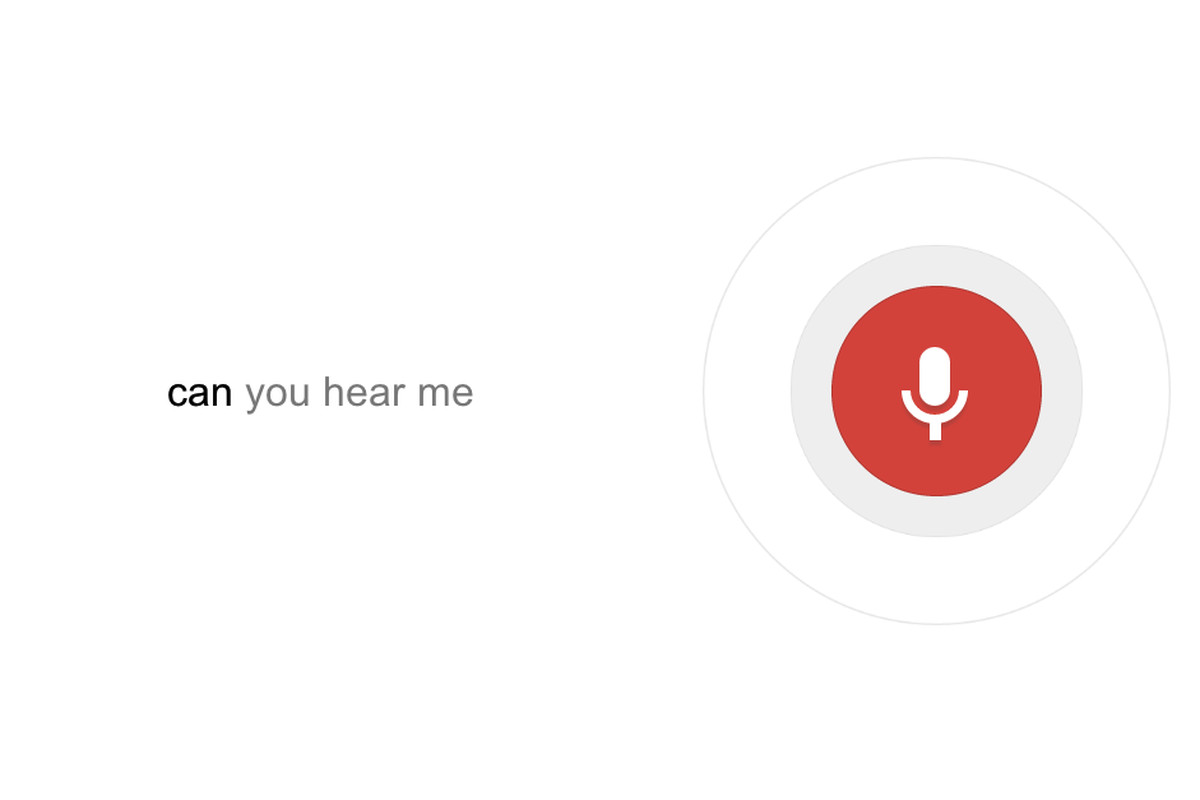 It's trending. Add question phrases, which include the most frequent searches. Let's see what more you can do to capitalize on your voice search popularity.
To-do:
Provide clear and concise answers targeting "who", "why", and "what".
Integrate long-tail keywords.
Craft user-friendly product descriptions.
Keep your answers under 30 words, to get into featured snippets.
Use natural language in your queries.
You can use PageInsights, to reduce the website loading time.
PROMOTIONAL CAMPAIGNING
28. Run Automated Email Marketing Campaigns
The communication doesn't stop after the Christmas holidays. Use email marketing strategies to schedule the workflows and set email campaigns to nurture your leads.
Use content marketing strategies and video marketing and promotions long into the new year, letting folks know of new product launches, discounts for the winter season, and more.
Here are a few emails you should be sent to your audience in Holiday Sales 2022. Organize your email marketing strategy by automating must-have eCommerce emails listed below, this festive sale –
To-do:
Welcome emails after a sign-up
Seasonal greetings
Confirmation messages after a registration
Early-bird Offer
Black Friday Sale
Holiday invitation emails
Cyber Monday Promotion
Gift Cards promotion
Abandoned cart emails
Last-minute offers
Winter deals
Product reviews
Happy New Year
29. Run Special Holiday Campaigns With CRM Automation
Utilize your CRM to collect leads, assign, nurture them with Integrated CRM marketing tools.
To-do:
HubSpot Free CRM helps you design personalized emails.
Automate follow-ups and tasks with workflows, save time, and stay ahead.
Avoid unnecessary data entry with HubSpot Smart forms.
Segment customers and create Holiday Sales special lists.
30. Create Festive Sales Calendar for Holiday Promotions
This point of the eCommerce holiday checklist is the one that will keep the shoppers thrilled. Shoppers love discounts and smart offers. And that's why a rush is always seen during festive sales season. Customers shop a lot when the season is festive, especially during Black Friday or Cyber Monday. And of course, Halloweens cannot be ignored.
To-do:
Maintain Holiday Sales Calendar 2022 to ensure you are not missing out on the best shopping days.
Stay organized with Free tools like Trello boards, and Google Sheets to mark your to-do's.
You can also use the tool Clickup that personally I found best in the series, with lots of amazing process management features for free.
Use Free HubSpot CRM to manage your tasks, goals, docs, and chat all for free.
Wanna Learn About– How to Create an Effective Sales Funnel for FREE?
An effective sales funnel cannot be built overnight, but with the right planning and strategies, you'll be well on your way.
BUSINESS OPERATIONS & CUSTOMER EXPERIENCE
31. Audit Your Email Segmentation Strategy
When it comes to email marketing, taking a "one-size-fits-all" approach by sending bulk emails or haphazardly targeting your paid promotions will result in "one-size-fits-none" as output.
To-do:
Segment Top-of-funnel (TOFu) subscribers based on –

Demographics
Lead scoring
Engagement

Segment Middle-of-Funnel (MOFu) based on –

Interest and behavior
HubSpot RFM Analysis
Product Recommendation

Segment Bottom-of-funnel (BOFu) based on –

Purchase history
Cart Abandonment
Cart value
32. Connect, but Not Annoy
Communication and Engagement pay you well—that's true. Moreover, don't forget–Excellent customer service has been proven to increase the life and expansion of organizations.
So, better is that—Concentrate on giving your consumers what they require. Better not to harass them or annoy them using your greedy marketing and engagement tactics.
33. Engage With Right Influencers
Marketing with influencers can surely benefit you alot, when you're subjected to sales in this holiday season. People used to trust their favo's influencers alot and also plan their shopping decisions according to that.
Influencers are more powerful than influencing….
Better is that you go through research regarding the right influencers and promoters for your product sales and plan your holiday sales promotional strategy with them. This would surely add wonders to your ordinary promotion and quite led a boom to that.
MONITORING, ANALYTICS & PLANNING
34. Make Use of Analytical Tools
After launching your eCommerce website, the next most important step in this eCommerce holiday checklist is to keep a track of the data. It is of utmost importance to analyze your audience's behavior.
What do all the customers like and dislike?
What is working for your business and what is decreasing its quality?
All these questions can be easily answered by making use of an analytical tool, thereby helping you in making future decisions.
35. Allow Tracing Shipping Address of the Online Product on the Map
There isn't a single customer who exists on this planet, who doesn't eagerly wait, after making an online purchase. For me, the delivery tracking system is an essential part of the eCommerce holiday checklist process and customer experience.
To-do:
Give your customers an easy way to track their shipments, by adding an order tracker to your eCommerce store. This shipping map helps you as an admin to keep a sharp eye on product delivery status and streamlines the shipment process.
Sync Google Maps by measuring product delivery distance by calculating longitudinal and latitudinal ranges from the admin's end.
36. Track Orders With Different Shipping Companies
eCommerce is growing exponentially. And if your customers are tucked within How long does it take to deliver? How can I track my order? You need to re-think shipment tracking and delivery. This is another important point of the eCommerce holiday checklist.
To-do:
Track your store orders by syncing your eCommerce store with adding shipping companies like DHL, UPS, FedEx, RoyalMail, etc.
Get complete information on shipment and delivery with order tracking software.
Inform your customers about the status of their order via email notification.
37. Select the Right Technology Partner
Another very important thing is to select a suitable technology partner. The technology partner should be such that it provides the best solutions and support to your eCommerce business. Hence, spend ample time discussing the needs of your eCommerce store and know about its support throughout the process.
Things between you and your technology partner should be translucent so that you are completely aware of what is going on.
38. Get Ready for Next Year's Sales With Holiday Shopping Trends
Appreciate your customers and look into what really worked for you this holiday season. Then double down because using holiday data to uncover holiday trends in 2022 within your segment can help.
BONUS TIP: BE PREPARED for the WORST
39. Be Ready Always With a Plan– B
Time and Circumstances are not dependent on anything—YES.
We have witnessed a long black time that thereby demonstrates to us the un-predictiveness of the time and situations. Yes, I'm talking about the COVID. That hit us so hard that—many lose their powers in no time.
This pandemic creates an urge for each one of us to not to be so reliant on anything. That's so, I recommend my readers to always be prepared with a Plan B for their bad days.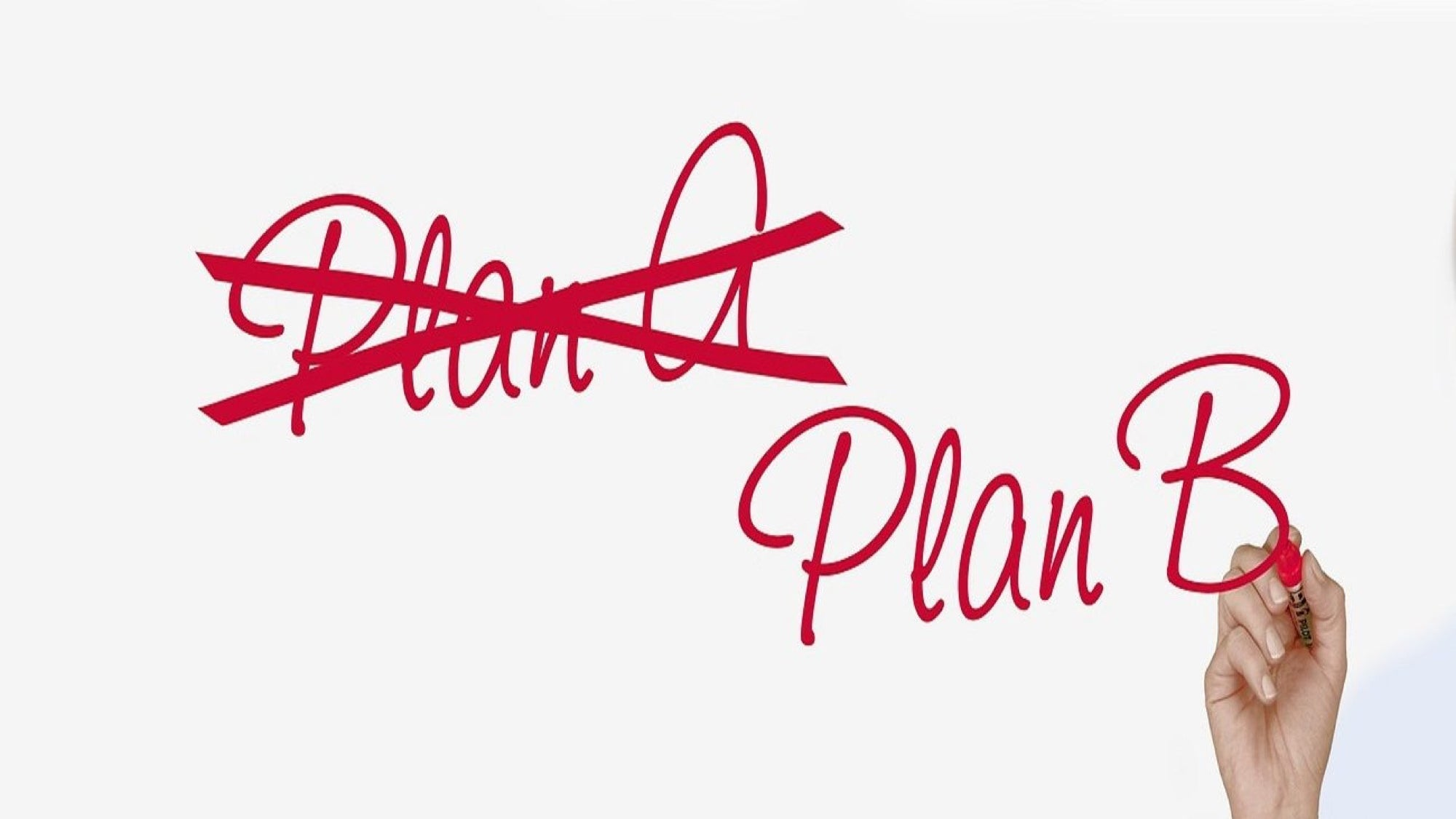 Yes, do not ever dwell all your assets within a single investment on-call rather save some for those days. Always plan 2 steps ahead and rest assured to beat any type of bad situation without getting harmed.
40. After the Shipping Drop-Dead Date
After the Holidays, you can sell gift vouchers, including redirecting key site search queries or shipping cutoffs. Look at your return policy.
To-do:
Keep your refund policy clear in words.
Personalize your refund policy based on the target audience.
Make your returns easy with RMA.
Make your "Talk To Sales" 24*7 open.
Check your FAQs, and support pages.
Consider homepage banners, and graphics holiday-oriented.
Maintain email and social messages with free marketing automation tools.
41. Avoid "No Results Seen" Experience
Disappointments! that's seriously not desired. But, it is always possible to show "no results" for what your website doesn't have. Therefore, you can make this Feature holiday gift guide to update content on your "NO RESULTS" page. So, how to make your dead pages work for you?
To-do:
Suggest categories based on the user's search query.
Show personalized recommendations by analyzing user behavior.
Add the "Talk to Sales" button.
Attach a Live Chat option.
Add "Top Trending Products" to the page.
42. Run Queries Related to the Festive Season
Don't wait for the 11th hour. Start using holiday sales and festive sales-specific keywords and even in the meta phrases prior to them.
You have clearly taken that merchandising and promotions help to increase the site traffic on your site. And encourages customer engagement, but only if you fine-tune the search results. That will ease the work of your eCommerce shoppers greatly. As you would clearly know what exactly they are searching for?
Go for writing Holiday sales special blog series, build a festive season-specific Ultimate eCommerce holiday checklist.
43. Improve Customer Support
More people, more questions, and more issues. That is the cost of increased sales. How do you handle customer service during the holidays?
You can boost your present employees' hours while also promising them time off after the holidays. If required, hire seasonal workers, but keep in mind that they'll need strong training to perform as well as your full-time personnel.
International support centers poll people to see who plans family time and travel during the busy season; it often finds out that people aren't sentimental and would rather earn money than celebrate. (Christmas is, after all, a religious celebration that does not appeal to everyone.)
Then, to ensure seamless operations, organize the schedule in detail (you'll be practically shipping Black Friday orders while publishing Cyber Monday offerings). We personally advocate for thinking of ways to boost productivity rather than allowing folks to burn out.
Look into what really worked for you this holiday season, and then double down! Using holiday data to uncover trends within your segment can help set your brand up for success.
Done With Setting up Your Site Referring to This–eCommerce Holiday Checklist?
Design – CHECKED
Products – LOADED
Content – DONE
SEO – CHECKED
Checkout – OPTIMIZED
Email campaigns – SETUP
Promotions – READY
Customer Loyalty Program – BUILT
And done with lead nurturing phenomenon, much more in a row. We hope you are done with setting in your eCommerce holiday checklist for more conversions this holiday sales 2022.
At a Glance…
After ensuring every little detail, look through all the rules and laws, plus customs duties, taxes, and regulatory requirements of your targeted sales regions; that allow you to position your products effectively and appropriately.
There are no SHORTCUTS.
I have tried to cover important aspects of what an eCommerce business needs with this Holiday sales checklist. Therefore, I'm in full confidence that this eCommerce holiday checklist will surely assist you in getting more sales to post COVID-19 Pandemic.
If you like the essence of the blog, please comment and share your views. I'd love to hear from you.
All The Best….