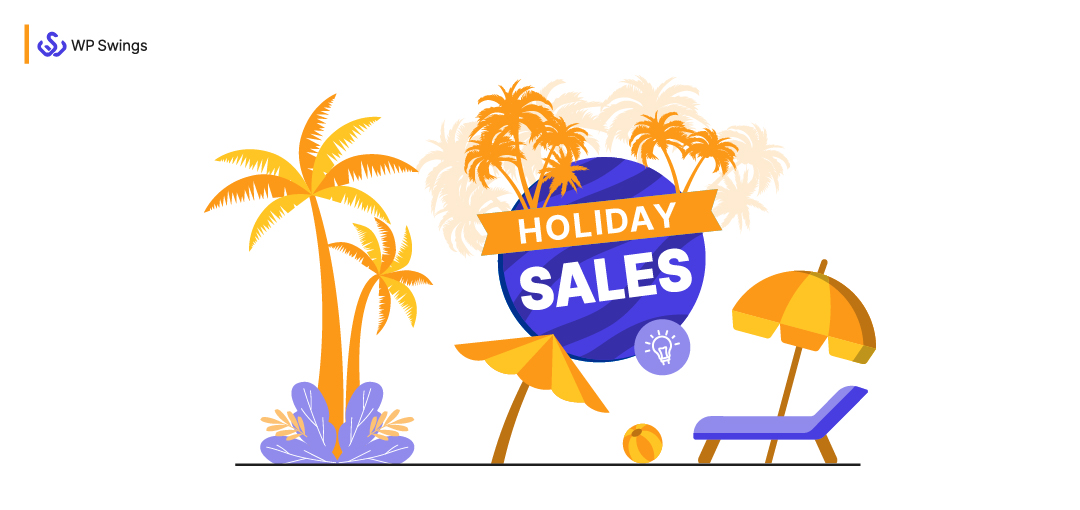 Stand out in the competitive online selling landscape with the power of eCommerce holidays. These unique occasions provide the perfect excuse to offer exciting deals and promotions, delighting your customers and outperforming the competition.
From traditional holidays to quirky celebrations like Chocolate Cake Day (27 January), embrace these opportunities to bring a burst of excitement to your store.
In this article, discover tips to prepare your store for these eCommerce holidays and explore a treasure map of lesser-known celebrations, complete with examples and resources to spark your creativity. Set sail for success with eCommerce holidays that will make your brand shine in the vast sea of online sellers! 🎅🎉🌟🛍️
What's in this eCommerce holiday checklist for you?
Mark as you go…
a) eCommerce Holiday Checklist: Ready Your Website Before the Holiday Season 2023
The festive & holiday season is around the corner. So, your site is going to experience an unusual surge in traffic, making your hands busy for a while. That's why, any changes you want to make to your website, it should be done now.
1. Prepare for a Spike in Demand
As the holiday season approaches, preparing your eCommerce website to handle a massive influx of traffic is crucial for a successful sales season. A sluggish website can lead to frustrated shoppers, abandoned carts, and missed sales opportunities. To ensure a smooth shopping experience, follow these essential steps:
First, conduct a comprehensive website performance audit to identify any potential bottlenecks. Address issues like large image files, excessive plugins, and outdated scripts that may slow down your site.
Next, optimize your server capacity. Check with your hosting provider to ensure your server can handle the anticipated increase in traffic. Consider upgrading your plan or switching to a dedicated server if necessary.
Implement caching mechanisms to store frequently accessed data temporarily. Caching reduces server load and speeds up page loads.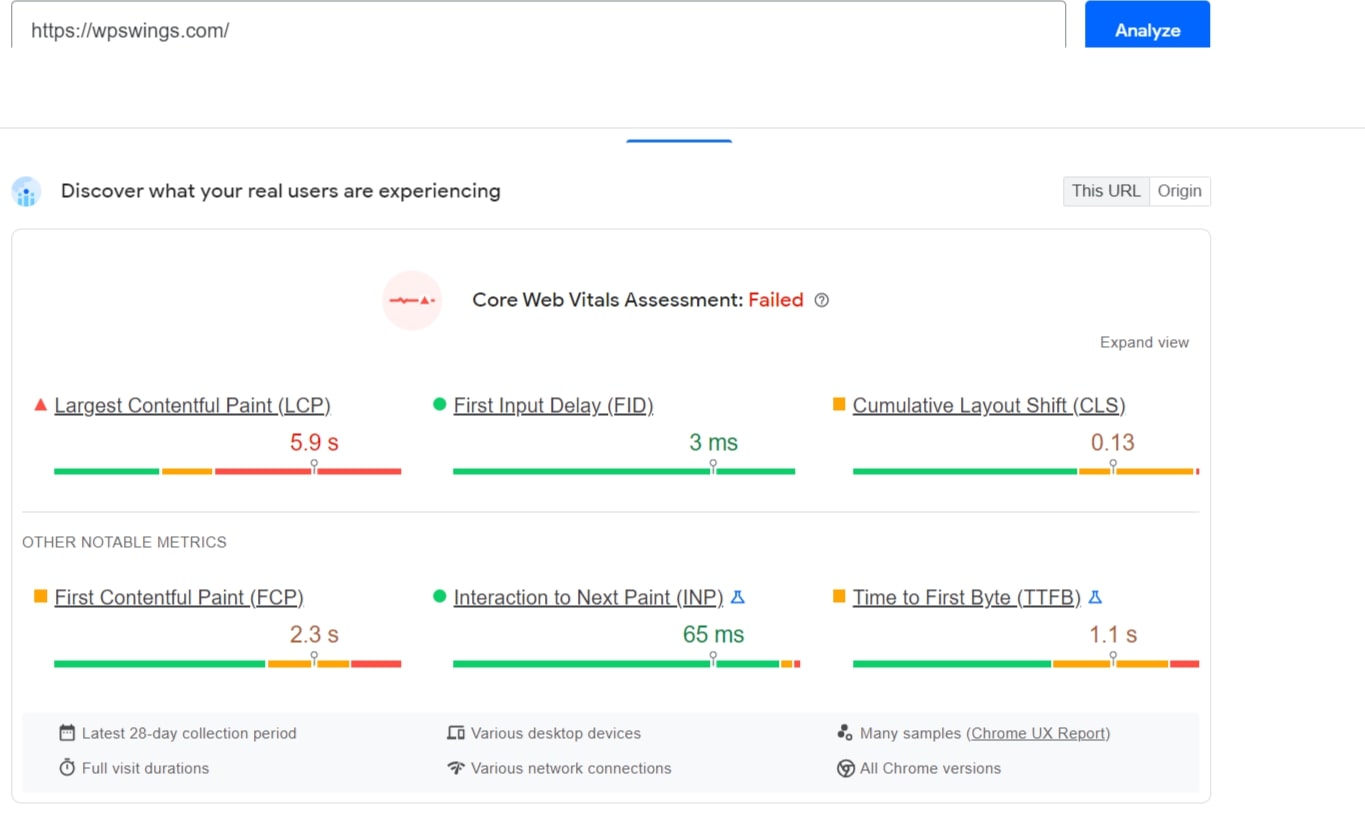 Don't forget to optimize for mobile responsiveness. With a significant portion of shoppers using mobile devices, a fully responsive website is essential for a seamless user experience.
To do: 
Perform load testing to simulate heavy traffic and identify performance issues in advance. This allows you to make necessary improvements before the holiday rush.
Leverage a Content Delivery Network (CDN) to distribute website content across multiple servers globally. This ensures faster loading times for users, regardless of their location.
Enable lazy loading for images to prioritize critical content and reduce initial page load times.
Minimize redirects and broken links, as they can negatively impact user experience and website performance.
Finally, enable Gzip compression to reduce file sizes and speed up data transmission to users' browsers.
2. Add "Coming Soon" Pages
Have you ever thought about how your site landing pages affect Conversion Rate Optimization CRO? Remember, personalization and newness bring eCommerce site conversion. Create coming soon pages to inform the visitors about the new product launch or any upcoming deals and offers.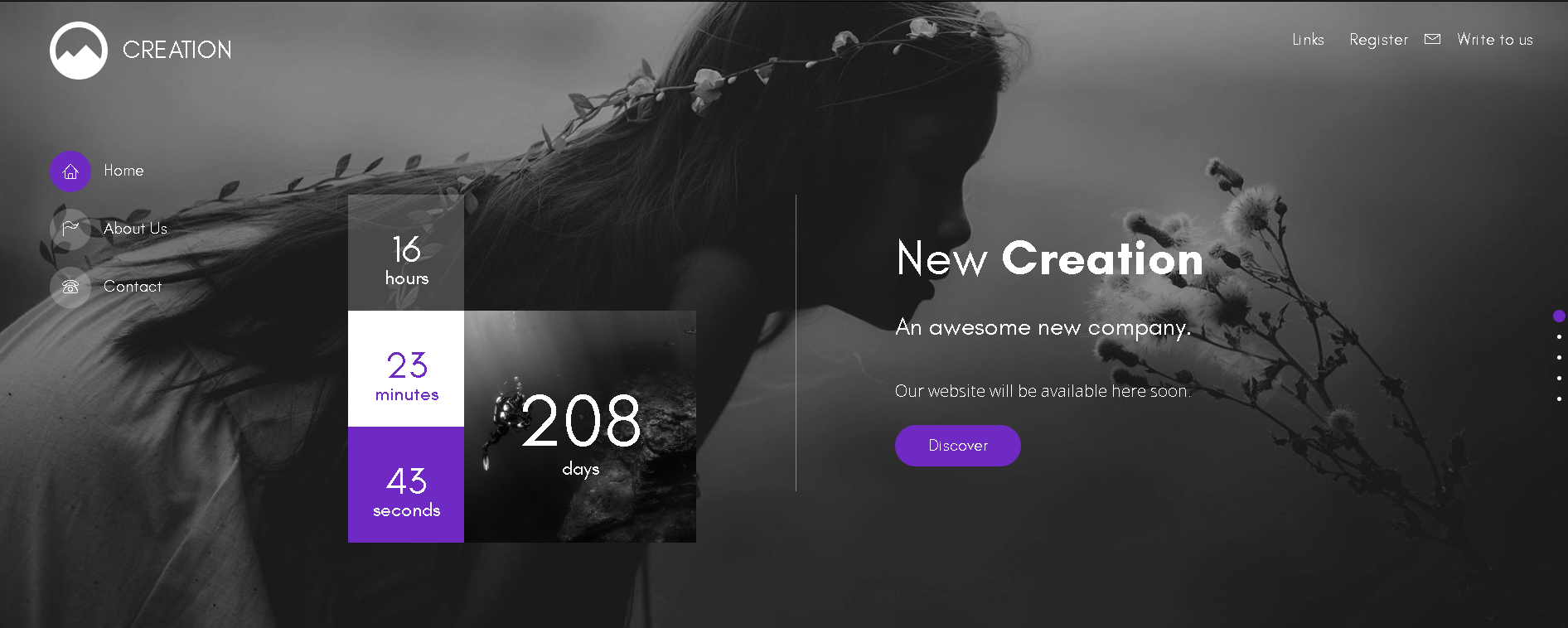 Let your customers sign-up or subscribe to get the latest updates. As their interest is piqued, it will greatly increase the engagement and conversion potential.
3. Analyze Last Year's Holiday Marketing Keyword Performance
Analyze keyword performance for the eCommerce holiday checklist from last year. You will need to review the keywords that rank well in 2023, while also keeping an eye on the latest trends.
To-do:
Use Google Search Console to filter out the last 12 months of search volumes.
Measure your keyword performance in Google Analytics.
Focus on getting authority backlinks through email marketing insights and guest blogging.
Post fresh, high-quality content and comment on other blogs for better reach.
You can also get backlinks from your affiliates and channel partners.
4. Select a Responsive Template or Theme
Optimize your website on mobile devices for free by selecting a responsive template or theme. These templates automatically adapt themselves to the display of the visitor's device.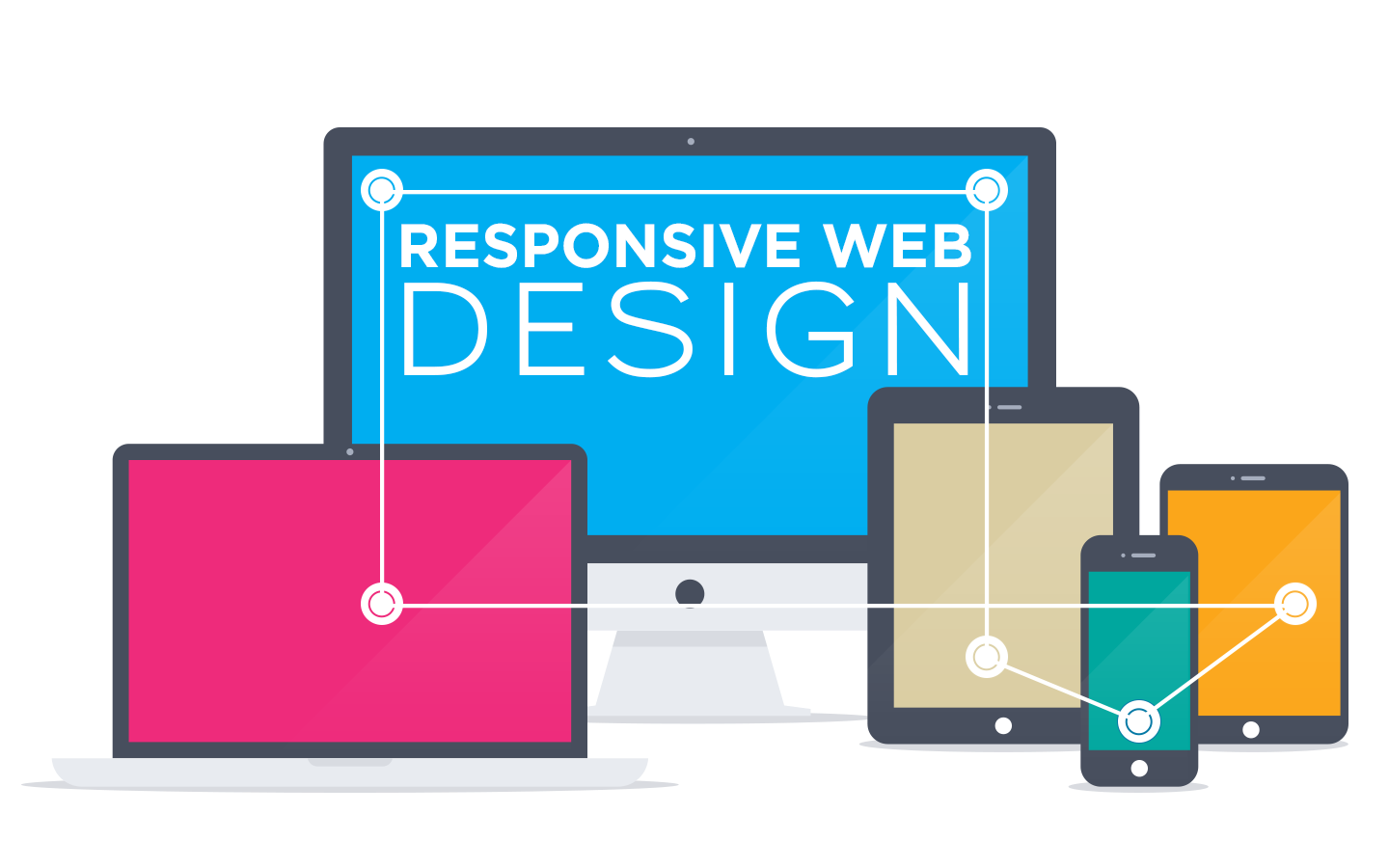 To make your website mobile-friendly, you need a responsive design template, dynamic website versions, and a mobile app.
To-do:
Choose a responsive website template, you can browse Wix, Squarespace, WordPress, and Themeforest.
If your website is old, or non-responsive, you can switch to fit the width by adding this one line of code inside the <head> tag. <meta name="viewport" content="width=device-width, initial-scale=1.0″>
Avoid heavy text (except blog posts), and use light images and CSS.
Use video embeds from third parties, Add ?autoplay=0 and rel=0 after the video URL.
5. Last-Minute Holiday Shopping Predictions
As the holiday season approaches, don't miss out on opportunities beyond Black Friday and Cyber Monday. Consider leveraging Small Business Saturday and Giving Tuesday promotions to engage your local community and foster customer loyalty. Use Facebook ads and promotions, including Buy Online, Pick up In-Store, to target your local audience effectively.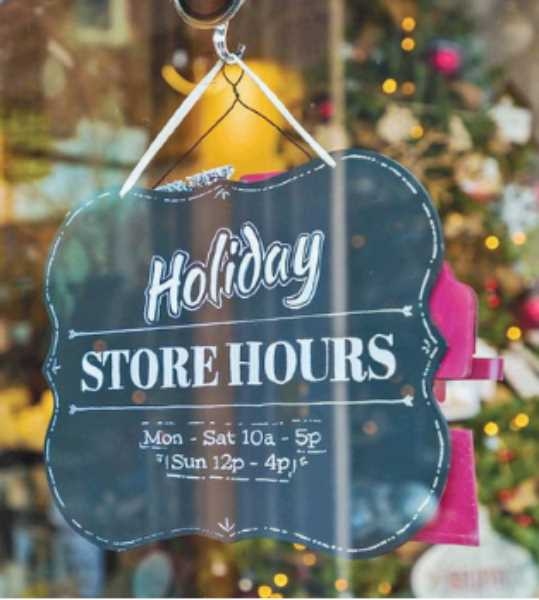 To-do:
Offer free e-books during festive deadlines, etc.
Add a section to enhance Last-minute Most Searched, Most Viewed, and Most Preferred products on sale.
Target your customers based on their region and browsing behavior using geo-targeting.
Hook gift cards on top strips for last-minute shoppers.
Capture valuable customer data and drive engagement by offering e-books and free resources in exchange for emails. This not only strengthens your relationship with existing customers but also attracts new ones to your website.
To secure last-minute holiday eCommerce sales, create a sense of urgency with countdowns and highlight top trending products and fresh arrivals. Utilize geo-targeting to tailor your marketing messages to specific regions and customize recommendations based on customers' browsing behavior.
6. Analyze Your Last Year's Holiday Season Performance
Forecasting holiday marketing and sales is a crucial task for eCommerce businesses. By analyzing last year's data, retailers can gain valuable insights into customer behavior during the holiday season. The eCommerce holiday checklist can be a valuable tool in this process.
Leveraging the insights from last year's eCommerce holiday checklist, businesses can tailor their marketing efforts for the upcoming holiday season. Whether it's offering exclusive deals, introducing limited-edition products, or optimizing inventory levels, the data-driven approach can lead to improved customer engagement and increased sales.
By using last year's data to inform this year's marketing strategy, retailers can anticipate customer needs and preferences. The eCommerce holiday checklist helps retailers make informed decisions and create a seamless shopping experience for their customers during the festive season.
b) eCommerce Holiday Tips for Prepping Your Operations
Streamlining operations is crucial for the holiday season in eCommerce to handle increased order volumes efficiently, ensure timely deliveries, and maintain high-quality service, maximizing customer satisfaction and sales potential.
Here is the eCommerce holiday checklist for optimizing your store's supply and fulfillment chain.
7. Expand pickup and delivery options
Expanding pickup and delivery options can significantly boost holiday eCommerce sales. By offering more convenient delivery choices, such as same-day or next-day delivery, you cater to last-minute shoppers seeking quick shipping solutions.
Additionally, providing in-store pickup options enables customers to avoid shipping delays and guarantees timely receipt of their purchases.
This flexibility enhances customer satisfaction, encouraging repeat purchases and fostering brand loyalty.
Moreover, with the ongoing demand for online shopping during the holiday season, accommodating diverse delivery preferences creates a competitive edge, attracting more customers to your eCommerce store and ultimately driving higher sales volumes.
8. Check Your Return and Exchange Policies for Holiday Season
92% of shoppers say they will buy again if the returns process was easy. This point in the eCommerce holiday checklist will help you keep a check on your return and exchange policies. Make sure your refund and exchange portal is all set to handle all the bulk requests and provides a hassle-free refund and exchange process whether it's a return, refund, or exchange.
To-do:
Create clear product descriptions.
Choose an automated tool to ensure smooth RMA Authorization.
Get an automated refund and exchange system.
Notify your customers over email about each step of the refund step.
Give your customers the facility of an advanced e-wallet to ensure a faster payment process.
9. Wave Off Shipping Charges
According to a report, if offered the choice of free shipping, around 90% of customers would increase their online shopping frequency. By waiving shipping charges, you can make your products more affordable and attractive to customers. This can lead to increased sales and profits.
Decrease the shipping distance
Make online payments
Utilize PUP (Pick Up Points)
Provide correct details
Combine orders
10. Optimize Your Checkout Page
Checkouts are the most desirable pages for every online retailer especially in Holiday Sales 2023 when traffic is huge. Also, there are various checkout tools and plugins available in the market.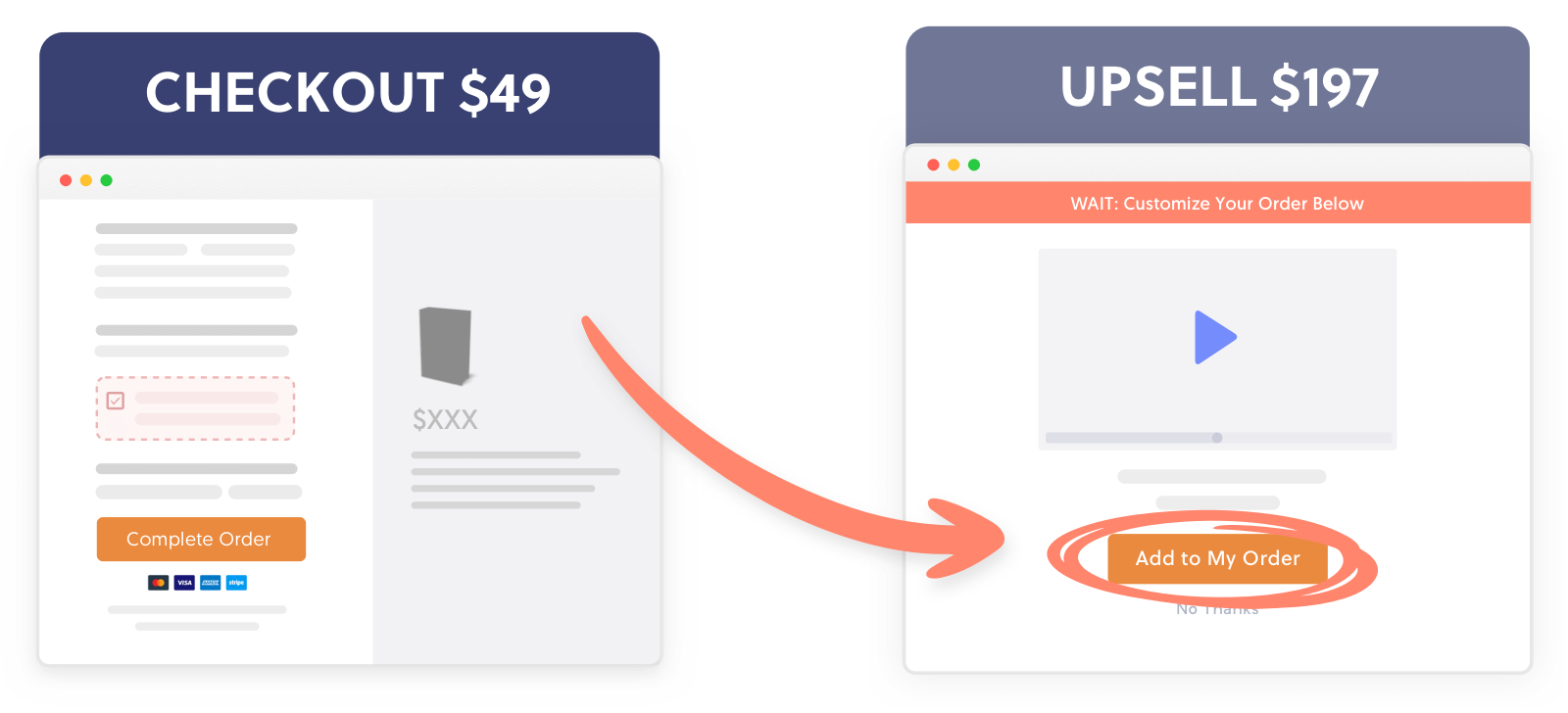 These tools simplify the checkout process and also reduce the overall shopping cart abandonment rate of your website.
To-do:
Use a minimal number of CTA's, and don't let your customers feel distracted.
Display trust signals, with custom trust badges, testimonials, and happy customers.
You can go for one-click checkouts.
Avoid shopping cart abandonment by making guest user sign-ups compulsory.
You can optimize those pages by adding multiple fields to them.
You can use interactive responsive high-converting checkout templates.
11. Enable Faster Payment Processing
A slow or glitchy payment gateway may cause more harm to your business than slow internet. People can bear the loading time but when money is involved, their patience is as thin as paper.
It is essential to have a reliable payment option during the eCommerce holiday season to facilitate faster checkouts.
An in-house digital wallet would do the trick. For that, you need the Wallet system for WooCommerce. It is an internal payment processor that renders every function of a digital wallet but within your store.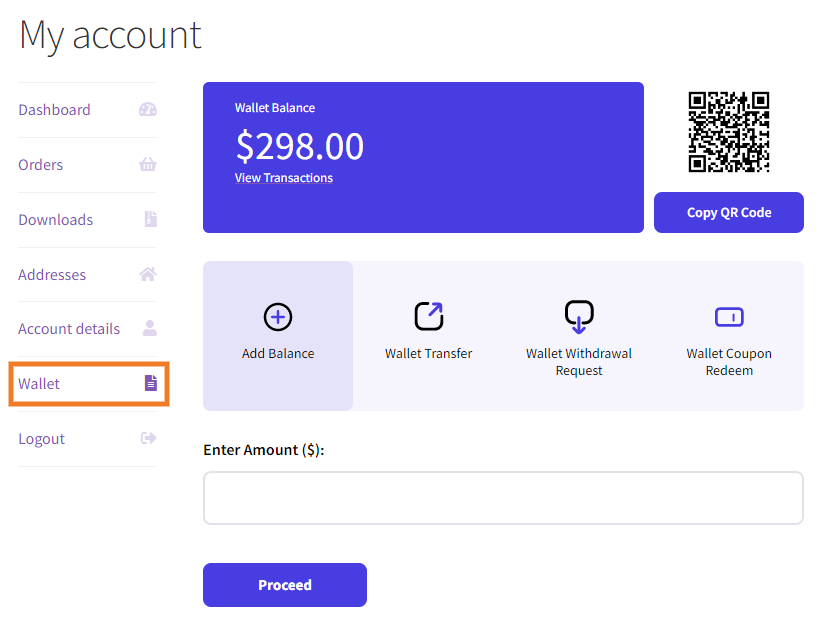 Customers can conveniently recharge their wallets and use the balance to purchase goods & services in your store.
This offers a quick and seamless payment method, encouraging more spontaneous purchases during the festive season.
Overall, adding it to your holiday prep checklist will benefit you by incentivizing repeat purchases, attracting new customers, enhancing customer loyalty, and simplifying refunds, leading to increased sales and revenue during the holiday season.
Lighting-Fast Wallet System for Your Store
Implement a reliable payment method and get blazing-fast payments with full security.
12. Build Interactive Landing Pages for Festive Sales
The luxury British handbag company, Mulberry sets a beautiful example of a festive frame. To catch the viewer's attention in a go, this brand added the gift collection theme and clear CTA.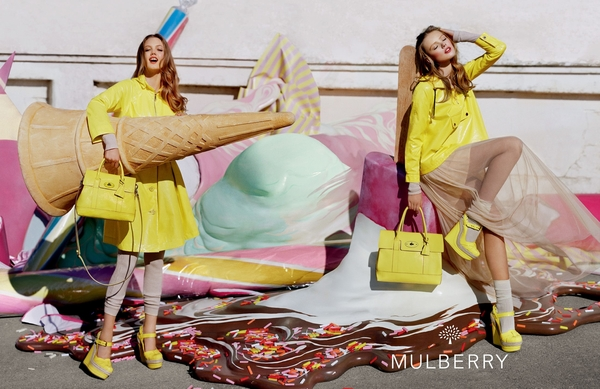 To-do:
Prepare an auto-feed with popular search terms like "holiday sale boosters", "festive checkout essentials", "seasonal gift cards", etc.
Add social media icons to let your customers share their favorites.
Good festive hero image, rundown a timer to show urgency.
Organize an online contest to monetize the festive rush.
Tuck the most trending products at the top with clear personalized site navigation as this is the key to making your site look more festive-oriented.
Try to write content that is more festive-curated and pump your things up even if it is not desired.
Crafting an epic website navigation for your eCommerce store? Here's the secret sauce! 🌟
Make your website navigation easy to use and enticing. Inspire curiosity and entice people to click on links.
c) Offer Goodies & Boost Festive Sales
Boost your festive sales by offering value beyond products to customers. Provide special promotions, discounts, and freebies during the eCommerce holiday season, so you can create excitement and attract more shoppers to your eCommerce store. Include the following offers in your holiday prep checklist: 
13. Show Gratitude and Say Thank You
Use email and your social media posts and channels. And wish all the folks a happy new year and post-Christmas wishes. Post what is real. Therefore, share your real team photos over social media channels.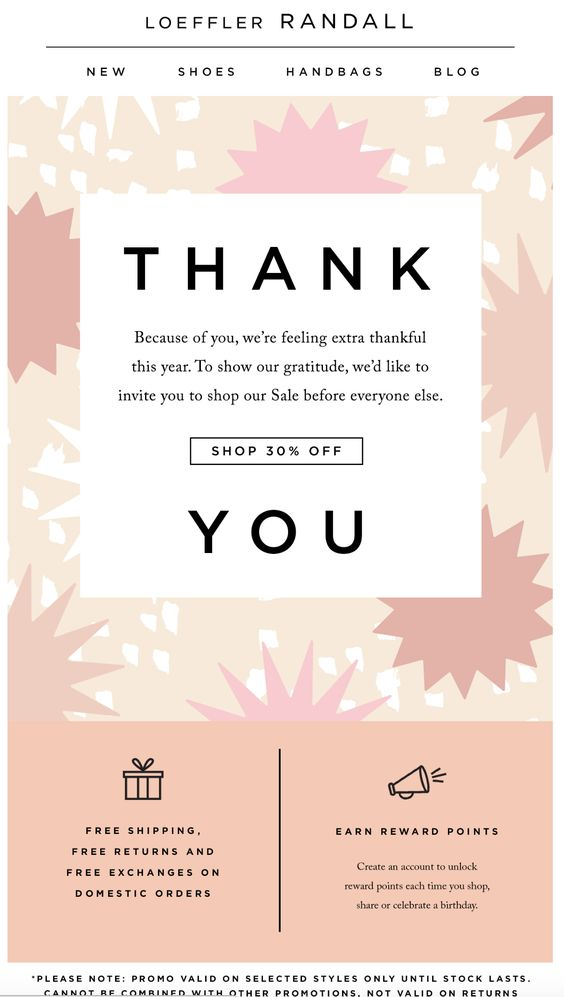 Also, let your customers see the people behind the brand and the gratitude for a great holiday season.
14. Offer Digital Gift Cards Gracefully
70% of users use gift cards if they have one. Holiday Gift Certificates. These have become must-haves for any eCommerce store this festive season 2022. Set up email campaigns to get the audience to the store to use their digital gift cards.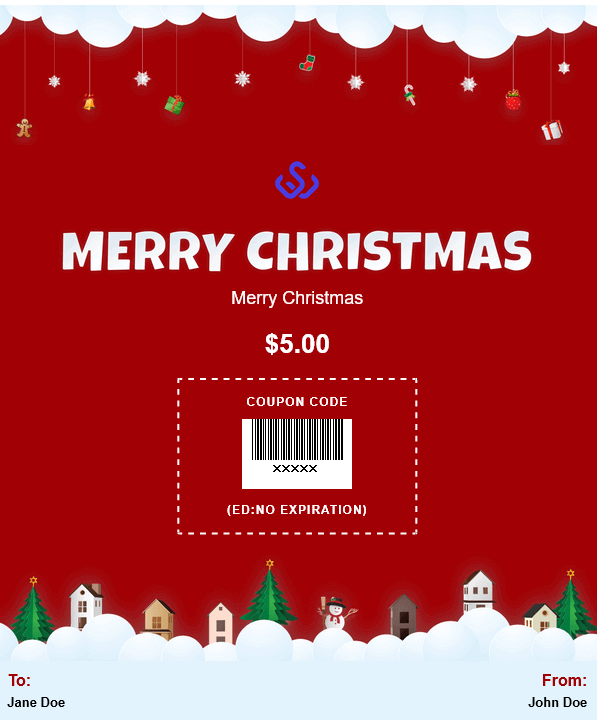 Promotional strategies like gifts are truly an engaging method to attract customers and more traffic to your website during the peak 11th-hour shopping.
Being a business owner, you should introduce promotional coupon codes, and gifts to your existing and loyal customers. Nevertheless, you can do much more via social media channels and emails which can create a compelling situation for your customers.
To-do:
Do proper Packaging and make the Gift Card look "Gift-Ready".
Use appealing or Updated Gift Card designs.
Investing in Gift Card Marketing.
Offer Customizable Gift Cards Templates.
Provide Coupons/Discounts to Attract Customers.
Provide Multiple Delivery Options on Gift Cards.
Allow your Customers Gift Card Scheduling.
Use the Gift Cards for WooCommerce plugin – the Perfect Holiday Gifts
Supercharge your eCommerce holiday marketing with 20+ festive gift cards
15. Provide Better Product Recommendations
Suggest better products, deliver predictions, and give smart recommendations to your customers based on their budget, taste, and shopping behavior.
To-do:
Showcase your best sellers under the "Best Sellers", Or "Most Popular" category.
Show recommendations based on customers' ratings and reviews.
Target products based on the visitor's location using geo-targeting.
Analyze customer behavior with visitor tracking script and cookies via HubSpot forms.
Pin the most trending and fresh arrivals under the first scroll.
16. Show and Increase Urgency and FOMO (Fear of Missing Out)
Timing and a sense of scarcity. Specifically, it relates to the difference between decent sales and jaw-dropping sales, while limiting its availability.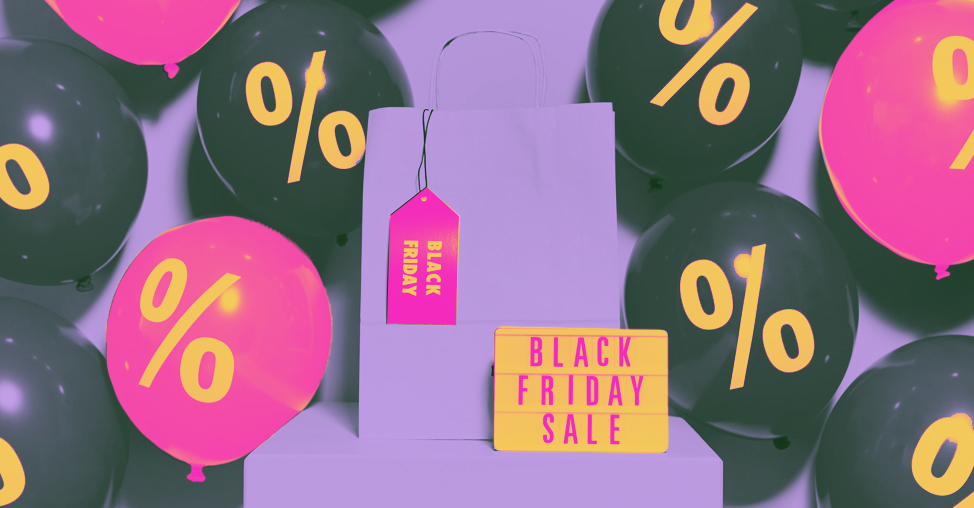 Give the holiday shoppers exactly what they desire. In conclusion, understanding your customers from the inside out is crucial.
FOMO is an ultimate psychological trigger that humans can't stop themselves from responding to. To implement FOMO in marketing, it is very important to understand the buyer's state of mind. So how will you use FOMO in your Holiday Marketing campaigns?
To-do:
Use terms such as "few hours left", and "COD available".
Highlight the missed opportunities with "limited editions" and "ends tonight".
Run the timer, to show urgency, and make your customers feel they are losing a big deal.
Use images like "Don't miss out" to trigger FOMO.
Show social proof on your website.
Let your customers know how much more they need to spend to get Free Shipping.
17. Offer Product Bundles With Hampers
Product bundling is an effective marketing strategy to sell products in bulk. It also simplifies the purchasing decision.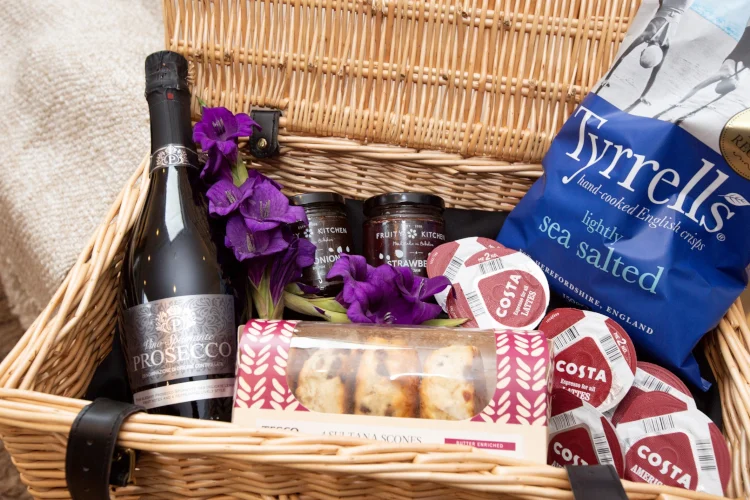 There are various product bundle tools available in the market that can help you create product bundles with gift wrap.
To-do:
Help your customers pick items to create a custom product bundle of their choice.
Create product bundles and upselling strategies opportunities wherever possible.
Give your customers an easy way to create your own gift sets, with similar and complementary items.
d) Tips for Preparing Your Holiday Marketing Campaigns
Holiday promotional strategies are crucial for eCommerce success. They capitalize on the festive spirit, connecting with customers and driving sales. Crafting engaging content and personalized offers create a memorable shopping experience, boosting brand loyalty and revenue during this critical season.
18. Create a Festive Sales Calendar for Holiday Promotions
This point of the eCommerce holiday checklist is the one that will keep the shoppers thrilled. Shoppers love discounts and smart offers. And that's why a rush is always seen during the festive sales season. Customers shop a lot when the season is festive, especially during Black Friday or Cyber Monday. And of course, Halloween cannot be ignored.
To-do:
Maintain Holiday Sales Calendar 2023 to ensure you are not missing out on the best shopping days.
Stay organized with Free tools like Trello boards, and Google Sheets to mark your to-do's.
You can also use the tool Clickup that I found the best in the series, with lots of amazing process management features for free.
Use Free HubSpot CRM to manage your tasks, goals, docs, and chat all for free.
19. Ask Influencers to Advocate Your Brand
When it comes to eCommerce holiday marketing, working with the right influencers can make a significant impact. People trust their favorite influencers, and their recommendations often influence shopping decisions.
So, it's worth investing time in researching and finding the influencers who align well with your brand and product. Collaborating with them for your holiday promotions can add a touch of authenticity and excitement, giving your marketing efforts a boost.
Partnering with influencers can truly work wonders for your holiday sales, creating a positive buzz and enhancing your overall marketing strategy.
It's a great way to connect with your target audience and spread the holiday joy!
20. Run Automated Email Marketing Campaigns
The communication doesn't stop after the Christmas holidays. Use email marketing strategies to schedule the workflows and set email campaigns to nurture your leads.
Use content marketing strategies and video marketing and promotions long into the new year, letting folks know of new product launches, discounts for the winter season, and more.
Here are a few emails you should be sending to your audience in Holiday Sales 2023. Organize your email marketing strategy by automating the must-have eCommerce emails listed below, this festive sale –
To-do:
Welcome emails after a sign-up
Seasonal greetings
Confirmation messages after a registration
Early-bird Offer
Black Friday Sale
Holiday invitation emails
Cyber Monday Promotion
Gift Cards promotion
Abandoned cart emails
Last-minute offers
Winter deals
Product reviews
Happy New Year
21. Run Special Holiday Campaigns With CRM Automation
Running special holiday campaigns with CRM automation can be a game-changer for your eCommerce business. From designing personalized emails to automating follow-ups and tasks, this overview highlights the benefits of using CRM automation to enhance your holiday marketing efforts and boost festive sales.
So, how do you use CRM automation to convert the festive rush into sales?
You may use the WooCommerce Zoho Integration plugin. It syncs customer data between WooCommerce and Zoho CRM, giving you a holistic view of your customers.
To Do:
Use this data to send targeted marketing campaigns like abandoned cart emails and exclusive discounts.
Track sales performance, analyze trends, and optimize your marketing strategies for success.
Plus, the plugin automates tasks like email newsletters and follow-ups, saving you time.
With personalized marketing messages based on customer data, you'll create campaigns that connect with your audience. This integration streamlines your holiday marketing efforts and helps you deliver a delightful shopping experience to customers.
How to Create an Effective Sales Funnel for FREE?
An effective sales funnel cannot be built overnight, but with the right planning and strategies, you'll be well on your way.
e) BONUS TIP: Help Your Customers During the Festive Season Rush
Empathy is often ignored from the eCommerce holiday checklists. Understand that your customers are human and treat them with care.
During the festive season rush, prioritize exceptional customer support and assistance to ensure a seamless shopping experience, foster loyalty, and leave a lasting positive impression on customers.
22. Run Queries Related to the Festive Season
Don't wait for the 11th hour. Start using holiday sales and festive sales-specific keywords and even in the meta phrases before them.
You have taken that merchandising and promotions help to increase the site traffic your site. And encourages customer engagement, but only if you fine-tune the search results. That will ease the work of your eCommerce shoppers greatly. As you would know what exactly they are searching for?
Go for writing Holiday sales special blog series, and build a festive season-specific Ultimate eCommerce holiday checklist.
23. Improve Customer Support
More people, more questions, and more issues. That is the cost of increased sales. How do you handle customer service during the holidays?
You can boost your present employees' hours while also promising them time off after the holidays. If required, hire seasonal workers, but keep in mind that they'll need strong training to perform as well as your full-time personnel.
International support centers poll people to see who plans family time and travel during the busy season; it often finds out that people aren't sentimental and would rather earn money than celebrate. (Christmas is, after all, a religious celebration that does not appeal to everyone.)
Then, to ensure seamless operations, organize the schedule in detail (you'll be practically shipping Black Friday orders while publishing Cyber Monday offerings). We advocate for thinking of ways to boost productivity rather than allowing folks to burn out.
Look into what worked for you this holiday season, and then double down! Using holiday data to uncover trends within your segment can help your brand succeed.
On a Final Note
After ensuring every little detail, look through all the rules and laws, plus customs duties, taxes, and regulatory requirements of your targeted sales regions; that allow you to position your products effectively and appropriately.
There are no SHORTCUTS.
I have tried to cover important aspects of what an eCommerce business needs with this Holiday sales checklist. Therefore, I'm in full confidence that this eCommerce holiday checklist will surely assist you in getting more sales in 2023.
If you like the essence of the blog, please comment and share your views. I'd love to hear from you.
All The Best….