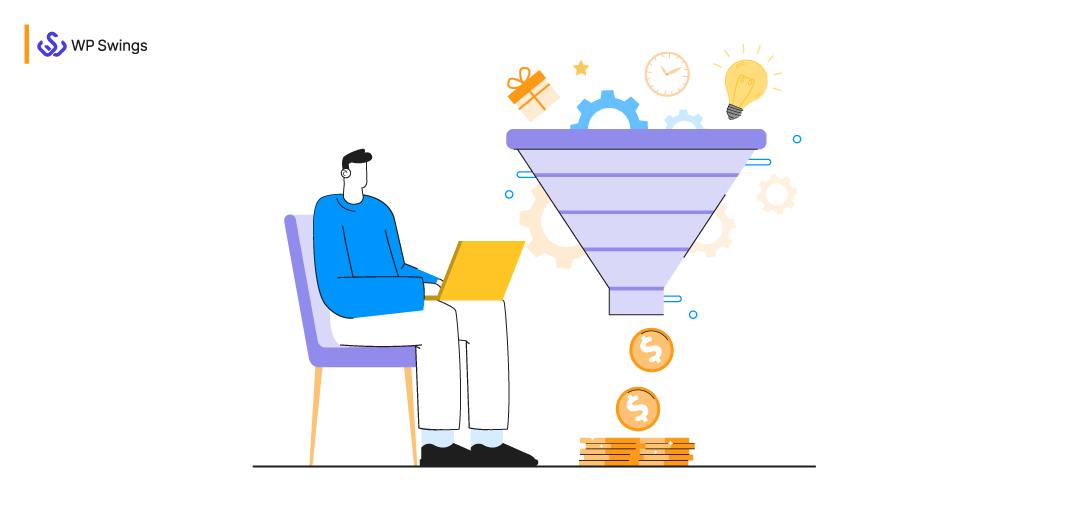 Conversion rate is the number that defines the ratio of your visitors who took the desired action to the total number of visitors. Conversion rate is the goal-defining factor in any business and especially for online WooCommerce stores.
Hence, the optimization of the conversion rate to achieve the maximum possible targets is just as important as the conversion rate. Let us quickly define conversion rate optimization (CRO) before getting into the know-how.
WooCommerce CRO is the process of optimizing your content on the landing and product pages of your online store to maximize the conversion rate.
Conversion rate optimization has become a marketing jargon lately. It is often accompanied by questions such as where, to begin with? Are there techniques that require minimum efforts and maximum returns? How much CRO will cost you? And so on.
So, how to achieve WooCommerce CRO? The first step is to identify why and where the problems persist. This, in turn, will help you identify the scope of improvement in the content and campaigns.
While conversion rate is not the ultimate measure of the success of your WooCommerce store, it helps you in determining goals across the sales funnel. If you understand your sales funnel well, it becomes easy for you to spot the leaks using analytics. Once you have identified the fragility, you can now take the next step of strengthening the conversion funnel.
Table Of Contents
Identify Leaks in Sales And Marketing Funnel
When it comes to conversions, the alignment of the sales and marketing teams becomes a necessity. It is important because the top, middle, and bottom of the conversion funnel depend equally on how you pitch your prospects, marketing qualified leads (MQL) and sales qualified leads (SQL).
To plug the leaks into the sales funnel, you need to identify the leaks first. We will start from the top of the funnel and descend to the bottom covering the whole of the customer journey from awareness to purchase to promotions. Analytics is the key tool to knowing where your potential customers are dropping out of the funnel at each stage.
1. Does Your Funnel Attract Enough Leads?
No business is so ideal to convert 100 percent of its leads. To have your leads descending into your funnel, you must be vigilant about the number of leads you have. If you find your outreach numbers falling, or traffic decreasing.
It is here where you need to optimize your efforts. The best part of analytics is you can find out what are your best performing resources and the areas that need amends. The potential lead sources that make the best marketing practices include:
a. Search Engine Optimization: You can use SEO to your benefit. With patience and perseverance, it won't take much time for your website to start showing in the search results of quality leads. Learn the correlation between keywords and the volume of their searches as well as their specificity for your niche. An effective SEO will make the search engine your friend.
b. Email Marketing: Email marketing can provide your potential leads with a personalized experience. Besides awareness, you can also use the same contacts for better post-purchase services, one on one promotions. Now, the cost-effectiveness of email marketing seems awesome. Why? Because you can send emails for almost no price. Although the response rate for marketing emails is very low, it is worth giving it a try, especially if you take the help of an effective CRM.
Are You Trying To Push Your Email Marketing Strategy Ahead?
We have curated all you need to know about collecting more leads & boosting sales!
c. Content: The more I say about content, the less it becomes. Everything you do or sell will appeal to your customers because of good content. You must make your leads aware of your problem-solving capability. And you do that by building engaging and authoritative content. While content will help you rank in 4-6 months, it is highly cost-effective as well as responsive.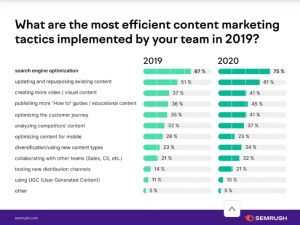 d. Social Media: With social media, you might think of dropping the posts concerning your monthly or quarterly calendars. You require more stances than only posting and analyzing the traffic through different social media channels.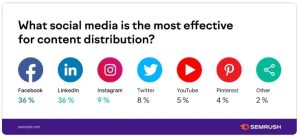 You also need to engage and be responsive to your traffic from the respective channels. For instance, Netflix uses its Twitter handle to address and resolve client problems extensively.
@netflix I'm trying to watch "the unforgivable" and the picture quality is very poor. Anyone else getting this picture quality issue?

— Steve Fannin (@gfannin70_steve) December 18, 2021
In fact, the surging startup in India- Chalo, is also using social media massively in real-time! They are using it to not only promote the news they are making, or resolve customer issues, but also to retain their customers for the long term.
Booked 4 tickets thru @chaloapp on night @myBESTBus route C440 extra.
80₹ debited but showed invalid ticket on ticket machine.
Finally had to pay in cash and 80₹ is not yet credited back in account. Please look into this issue and arrange for refund. @jarvik @ninadkabale pic.twitter.com/TIokfjy69r

— Avadhoot Manchekar (@avadude) March 28, 2022
e. Pay Per Click: If you are planning on launching some mind-blowing offers, pay-per-click can work wonders for you. It is the method of paying for the visits on your website. It is most effectively used if you are failing to rank among the top and you do not wish your announcements to go unheard.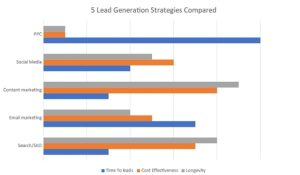 2. Is Your Follow-Up Process Effective Enough?
Cart abandonment can make your business suffer. You can recover your abandoned carts using a number of techniques and an improved user experience. Follow-ups are one such technique that adds a human touch to the way you practice business.
It can also help you in increasing your brand awareness through email outreach, thus killing two birds with one arrow (here the arrow being a follow-up practice for your WooCommerce conversion rate optimization.)
Do You Know: Pre-launch Strategy Is As Necessary As Follow-up Processes?
3. Congested Or Blocked Sales Funnel
Once your leads are in the middle of your sales funnel, the challenge becomes identifying what went wrong. It is to resolve this problem that we should always have a segmented funnel.
Analytics tools such as Google Analytics or Hotjar allow you to fetch data conveniently allowing you to spot malfunctions. Once you are aware, WooCommerce CRO becomes relatively easier to be executed for the particular stage in the buyers' journey. You can run A/B tests to check the progress of your new strategies.
4. Conversion and Sales Goals
It might seem motivating to have big numbers as your sales targets, but it will be equally unnerving to miss your targets. Therefore, it is very important to be well aware of your key performance metrics before setting your quarterly targets.
Thus, you have won half the marketing war once you become aware of your weaknesses (in this case, leaks). Here is what you can do next to be successful with your WooCommerce CRO strategies.
WooCommerce CRO: How Do You Achieve It?
There are endless possibilities when it comes to WooCommerce CRO. You have limited time and resources, so let us optimize the use of the same to implement optimization of the conversion rate for your WooCommerce store.
You can approach the optimization by working parallelly on two fronts:
Technical aspects of your WooCommerce store.
Marketing aspects of your WooCommerce store.
1. Technical Aspects
First things first, you must have all your user experience-based issues resolved even before you plan on proceeding with WooCommerce CRO.
Navigation through your WooCommerce store should be seamless. Besides navigation, never compromise on your loading speed.
​​
Make Sure The Speed Of Your WordPress Site Becomes No Hurdle For Your Growth!
You can add engaging pop-up forms or offer resources or solutions in exchange for crucial information to your visitors to make them marketing qualified leads. This information is of high value for your marketing team.
Allowing your users to easily share your posts and pages across different channels using active social media sharing buttons. Generating PDF files out of your live pages is another utility you can add to your WooCommerce store to enhance your WooCommerce user interface.
Another aspect of making shopping across your store a pleasant experience is improving your buying and checkout processes. This includes adding product filters for easy spotting of products, enabling one-page checkout.
You can also leverage bump offers and cross-sell techniques using effective WooCommerce plugins in your online store.
Points and Rewards is another utility you should add to your store to ensure long-term engagement with your users. All of these utilities help in a successful WooCommerce CRO.
2. Marketing Aspects
You need to continuously keep updating the value proposition you offer to your clients and customers. Your value proposition is the key factor that sells you. It refers to what problems are you addressing and how effective are your solutions. It is always smart to keep yourself updated with current trends in terms of value proposition and stay a step ahead of your competitors.
Also, once you have located the problems in your funnel, it is only clever to assess the scope of the problem. Is the issue a generic one or is it individual or group-specific? This will help you in building your audience avatar and aligning marketing resources strategically. If the issue is limited, you can resolve it quickly by offering correcting measures. But if the scope of your problem is widespread, WooCommerce CRO will require a holistic assessment of your sales pipeline.
Another fixture that is required is bringing your sales team and marketing team closer. This will help you in defining the sales targets realistically. Your marketing efforts will also be on point for achieving the WooCommerce CRO.
Plugins And Extensions For WooCommerce CRO
To implement all the information gathered mentioned above, here is the list of plugins you must use to optimize conversion rates for your WooCommerce store:
1. One Click Upsell Funnel For WooCommerce Pro
If you have relevant products in your stores, you should definitely upsell subtly. This will be beneficial in helping you increase your Average Order Value. The only thing you should remember while upselling is to focus on your customers' needs. Such an approach allows you to avoid being aggressive towards selling.

Thus, increasing your cart value while catering to your customers' requirements can also give an increased customer lifetime value. This One-Click Upsell Funnel comes with amazing features that will help you grow your revenue in no time.
There's Lot More About One-Click Upsell…
Compatible with major payment gateways, this plugin will give you the autonomy to create post-purchase funnels!
It allows you to streamline your post-purchase offers, control where your customers will be redirected after accepting/ rejecting your upsell offer.
Price: $69
2. Lucky Orange
This plugin is a comprehensive tool for WooCommerce CRO. You can easily track your customer browsing behavior using this plugin. Therefore, it becomes effortless to find out the faulty posts, and pages on your website. Once you become aware, running A/B tests will help you convert underperforming pages into performing ones. It positively impacts your WooCommerce CRO strategy.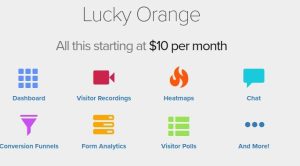 While you can use the plugin to view the visitor recordings, it also allows you to view and reply to tweets. With this plugin, you get a real-time notification system. Therefore, you will get a notification with every visitor that steps into your WooCommerce site.
Price: $10
3. Convertize
It is a tool that helps you create alternative 'B' versions for your online store pages. You are allowed to predefine goals and hence, monitoring two versions becomes an unchallenging task. Convertize is a tool that helps you in running A/B tests successfully and analyzing which version has a bigger impact on sales and/ or sign-up.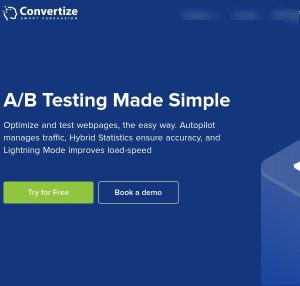 The autopilot mode of the plugin decides on its own as to which version will be displayed to the visitor. Convertize is important for the WooCommerce CRO tool because it directs only a few visitors to your less-effective pages. This saves you from the risk of losing conversions.
Price: $49
4. OptinMonster
For WooCommerce CRO, this tool allows you to pitch attractive offers to your customers. Once the offer is ready, OptinMonster allows automation for personalization. You can then run the tests for these offers.

WooCommerce CRO can be easily executed using this tool as it provides you with conversion boosters. These boosters include page-level targeting, targeting based on location, behavioral targeting, and so on.
The good thing about this WooCommerce CRO tool is that it helps you in targeting different goals at the same time. Be it lead generation, segmentation, targeting, or testing new ideas, OptinMonster has got you covered.
Price: $9
It is easy to get overwhelmed and carried away with so much new to do, but channelizing your resources is crucial with limited time. Now that you have all the know-how of WooCommerce CRO, it is important to get acquainted with the don'ts while optimizing your conversion rate.
Myths About WooCommerce CRO
1. Do Not Confuse Conversion Rate Optimization with A/B testing: People often misinterpret CRO with testing. A/B testing is a tiny-miny (and crucial) act in the whole process of optimization. But optimization includes a lot many other things as well.
2. Do Not Go Reckless Performing CRO: Refrain yourself from implementing a particular optimization technique straight out of a book or a case study. It is important to assess the pros and cons before taking a step ahead. You need to see if what worked for someone else, would actually work for you or not.
3. Do Not Mimic Your Competitors: This is where you might drift away from your original goal of CRO very comfortably and not realize it unless it is too late. It is good to study your competitors thoroughly, but it is even better to be skeptical where needed. You have to focus on understanding the context of their conversion rate optimization. Before you go ahead, you must also have absolute clarity about your own context for WooCommerce CRO.
4. Do Not Miss Important Statistics: It might become a bit of a strenuous task, but there is no point in executing CRO if you do not analyze your data. Any technique you have used for the optimization should be compared between two business cycles.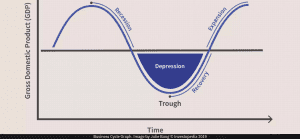 The statistics results are the best with a good sample size. Do set a timeline for testing and optimization which lasts more than one or two days. Besides all the steps, make sure you consider all the external factors.
5. Do Not Rely On Small Tweaks To Kill Low Conversion Rates: It is a probability that all your tests and tweaks are completed yet the conversion rates do not show an upward trend. In this case, you should not hesitate in fixing your overall user experience or checking if your target audience is making you falter.
Conclusion
Conversion rate optimization is an ongoing process that will fetch sweet rewards for you. Once you have finalized what is your business type and your context of performing conversion rate optimization, you are good to go. To summarize, you are now aware that conversion rates can be optimized using a plethora of tools. All you have to do is be firm about your goals, set practical goals, and implement strategies in sync with your context. You must also be more clear by now, about what exactly CRO is not.