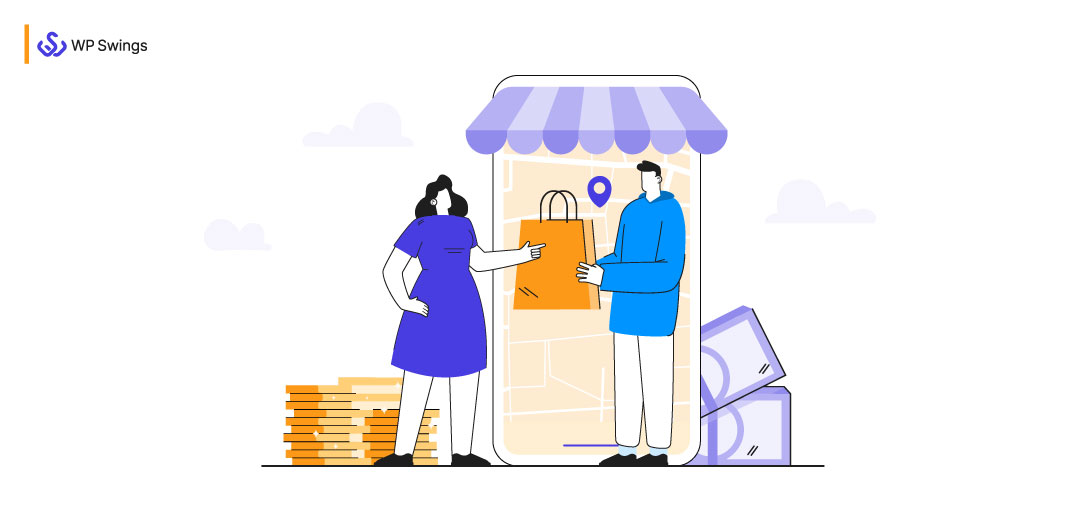 eCommerce RMA, or Return Merchandise Authorization (RMA), is with no doubt one of the most prominent factor, and introducing this to your online store is a must.
WHY???
RMA is like a control switch; which when set to OFF, closes all the doors for product return requests; when set to ON, opens the doors for accepting product return and refund requests from the customers (as per rules mentioned in the return policy).
If you ask- WHY IS THERE EVEN A NEED TO ACCEPT THE NEGATIVE FLOW OF PRODUCT THROUGH SUCH AUTHORIZATION?
The answer is- for Happy & Satisfied customers.
Yes, you heard that right. A customer turning unsatisfied takes away not just the revenue but also referral possibilities in the future like sales, traffic, etc.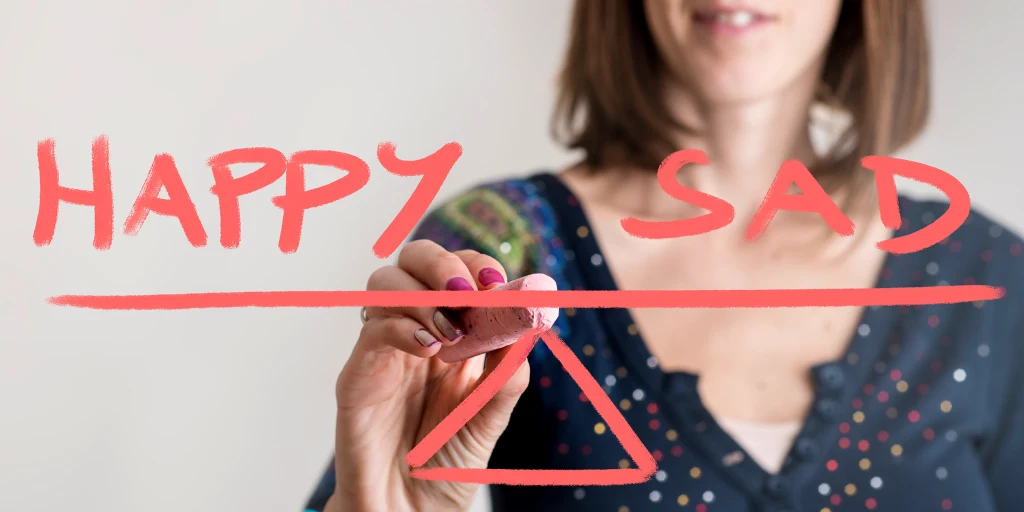 A successful seller knows that winning customers is more important than anything else.
However;
Winning customers is a long and stressful process — stretched from the moment a prospect discovers your brand to those days when your product becomes a part of their regular life.
Customers are rational people. They compare everything you are offering; products, shopping experience, their satisfaction level, after-sale service, etc., with your competitors. And, the brand that passes all these checkpoints wins their trust and finally wins that person as their customer.
Return Merchandise Authorization (RMA) is one such stage of that long buying process that makes or breaks the game of winning the customers.
Can Return Merchandise Help You Out With Customer Satisfaction???
Refer here to debunk the hidden secrets….
In this article, I will tell you about how RMA means Return Merchandise Authorization (RMA) in detail. I will cover what RMA is, how it works, what a perfect eCommerce RMA looks like, and how to implement a perfect RMA authorization to your WooCommerce store.
Article's Outline…
Let's get started.
A. RMA Process in eCommerce
Let's focus on and let define RMA Return Merchandise Authorization is a very vast concept, and almost every store; online or brick-and-mortar, have some sort of RMA system.
According to Statista research, nearly 20% of online-bought products are returned, compared to just 9% of items bought from a physical store that has been returned, this proves, RMA is a more renowned term in the eCommerce world.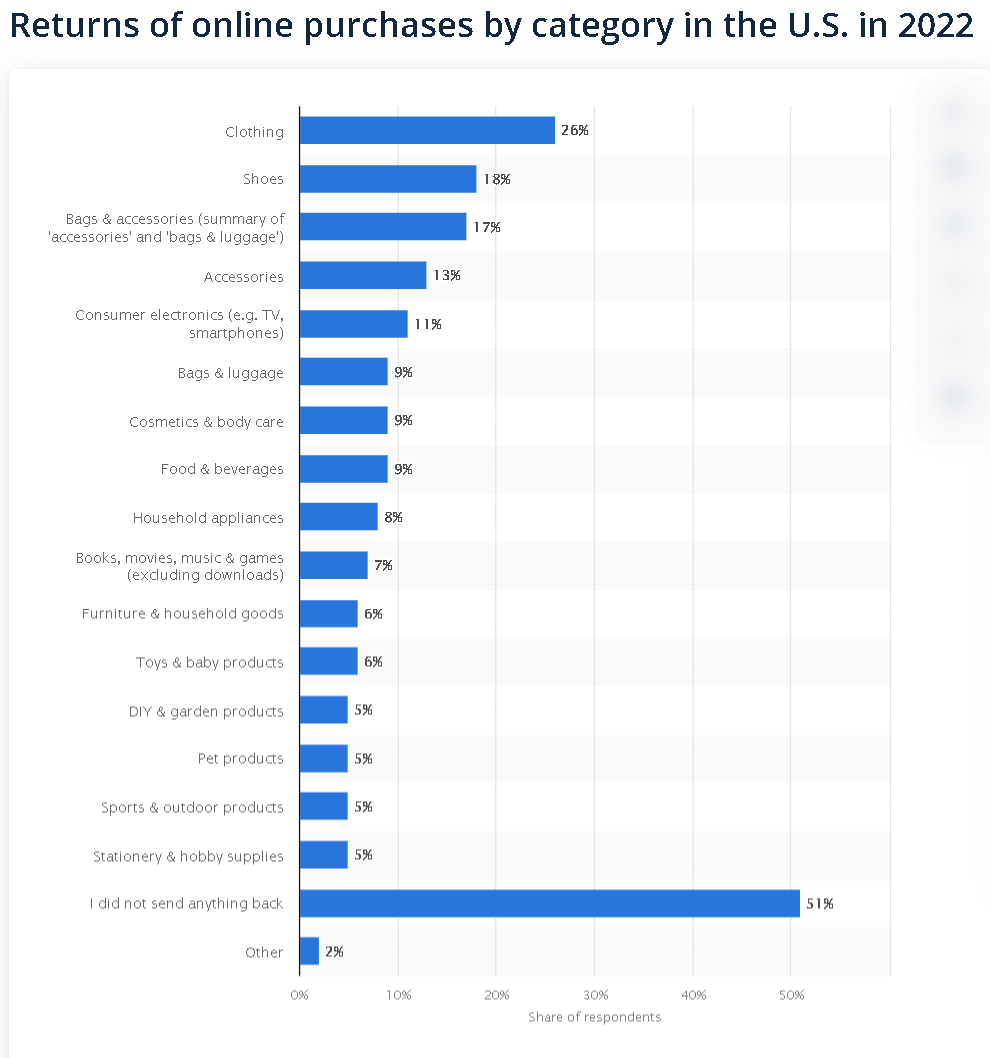 Source- Statista
The importance of RMA processing in eCommerce store management cannot be overstated. It is a crucial aspect that contributes to the seamless functioning of an online store. As a store owner, it is highly recommended to gain a thorough understanding of how RMA works and how to handle it effectively.
Taking the time to learn about this aspect will pay off in the long run and ensure smooth operations for your store. So, why wait, let's start with that now…
RMA which stands for Return Merchandise Authorization is a whole process that involves many micro-processes within those including—
Return Process
Refund Process
Cancel Order Process
Exchange Process
Refund Payment System
Wallet System
Return Refund and Exchange Policy
RMA Product Management, etc.
All these aspects together makes a complete and convincing RMA system.
In fact, the moment a buyer feels the need for a refund, the RMA system comes into play, and continues after the buyer has successfully returned the product.
A.1 Stages of RMA in eCommerce
Return Merchandise Authorization, or RMA, is a crucial system in an eCommerce company because it gives the ability for customers to return, refund, and swap things they've bought if they don't find them to be satisfactory. The ideal RMA is one that prioritizes client acquisition over income in all situations. In eCommerce, the RMA process typically involves the following stages–
1. Request
A customer requests an RMA by contacting the eCommerce company through a customer service channel, such as email, phone, or online form. The customer provides information about the product they want to return, including the reason for the return.
2. Approval
The eCommerce company reviews the RMA request and decides whether to approve or reject it based on its return policy and the customer's reason for the return. If the request is approved, the company issues an RMA number to the customer.

3. Shipping
The customer ships the product back to the eCommerce company, including the RMA number in the package.
4. Receipt
The eCommerce company receives the returned product and inspects it to ensure that it meets the conditions for a return, such as being in its original condition and packaging.
5. Processing
If the product is eligible for a return, the eCommerce company processes the return and issues a refund or exchange as appropriate. If the product is not eligible for a return, the company may reject the return or charge a restocking fee.
6. Communication
The eCommerce company communicates the outcome of the RMA process to the customer, either through email or a customer service channel.
By automating the RMA process and integrating it with other systems, such as a CRM or ERP, eCommerce companies can improve the speed and efficiency of the process and enhance customer satisfaction.
All these stages come under the RMA system.
RMA decides the policy, regulations, action-line of return, refund and exchange process, shipping label, etc., to everything that is needed in reverse logistics. RMA is a need of almost every online store. Underestimating it leads to continuous falling out of customers — new and loyal; both types of customers.
In the next section, we will discover why your store needs an effective RMA.
One Plugin With Complete RMA Solution
Get the one-stop complete solution for return, refund, cancel an order, exchange, wallet, and other related RMA management issues; all in this plugin…
B. Why Does Your eCommerce Store Need RMA?
Almost every eCommerce store receives return or refund requests. These requests climb to 30% during the festive season.
And, it's not just the new buyers, but your year-old customers might encounter some mishap which would compel them to look for the refund or exchange of their purchased product. Since, the buyers cannot touch and experience the product physically during the time of purchase, hence, there are higher chances that it does not suit them when received post delivery.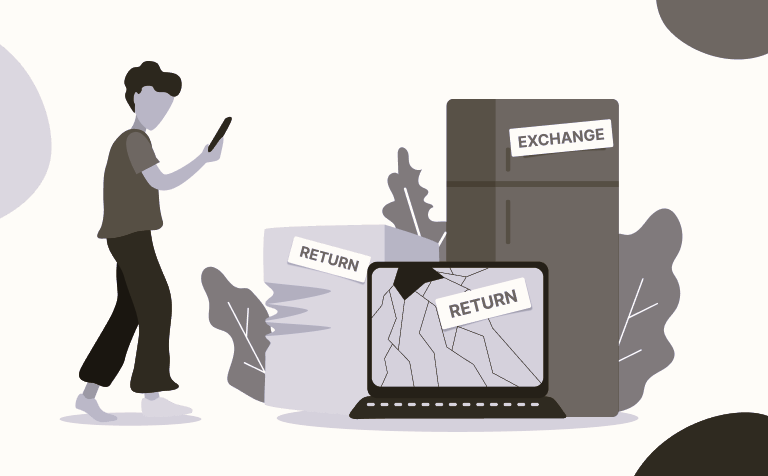 As a result, every eCommerce business in the game of selling online needs a good Return Merchandise Authorization (RMA) system or policy.
If you don't build a perfect RMA system for your online store, your business will ultimately collapse. A convincing RMA strategy reduces the purchase risk of the buyers. It gives them an opportunity to correct their wrong purchase decisions.
The customer satisfied by the shopping experience you offer them, gives positive reviews for your store, which is a blessing to your business. Additionally, there are high chances that his good shopping experience is a part of discussion with their friends, which work as a referral.
Therefore, RMA is really important for winning your customers. It is a must for online stores. It is a must to stay strong in the high competition of eCommerce business.
WooCommerce RMA Solution by WP Swings
Return Refund and Exchange for WooCommerce is the best return plugin for WooCommerce that gives you complete control over your store's RMA policy. Using the RMA plugin, you can easily set up your WooCommerce store in a variety of ways. Let's talk about Plugin features-
C. Features of a Perfect RMA Solution
It is the merchant's responsibility to design a perfect Return Merchandise Authorization (RMA) process for their online store in such a way that does not make your buyers helpless.
At the same time, decision makers must also ensure that the RMA does not give any space for WARDROBING.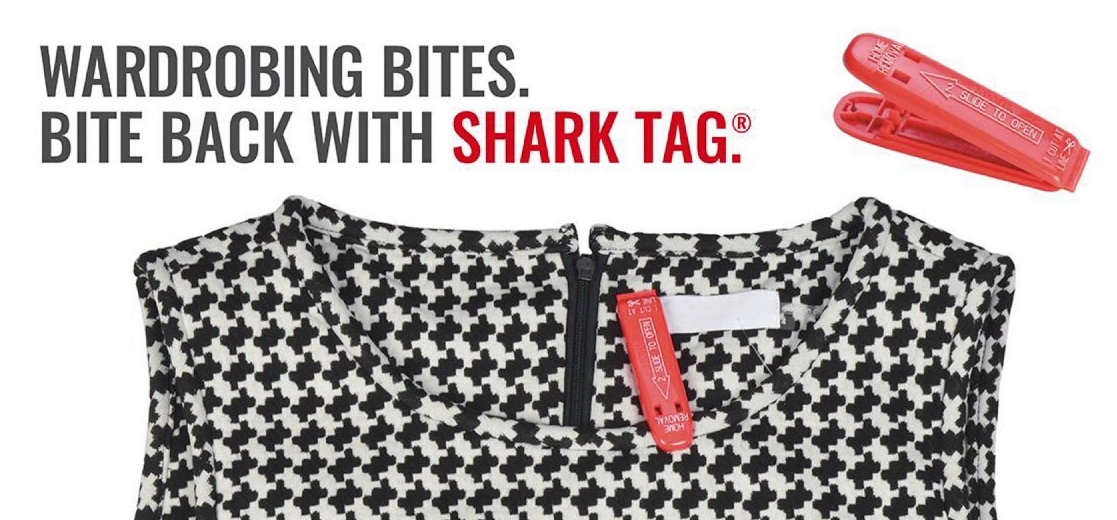 Source: Google
Even though returning packets are more like a curse, if those returning packets give you an opportunity to win a customer, it can be turned into a blessing to your business.
In this section, I will list down some features that your RMA must have:
1. A Well Written Refund Policy
For an eCommerce business that accepts returns of purchased products, its critical to control this negative flow through well framed rules and regulation. This is termed as return or refund policy.
Most of the eCommerce stores have a return refund policy, which you can find, either in the footer or somewhere near the purchase button on the product page.
It's very important to have an easily-discoverable refund policy, because more than 50% of buyers read it before finalizing the purchase.
Refund policy gives sellers a way to control the returning customers, it restricts them to play any tricks. So, every eCommerce seller must take it seriously.
Wanna Learn- How to Write a Perfect Refund Policy for Your Online Store???
You might think- What's the need for a refund policy, or Is it feasible for your store sales and returns……if yes then don't hesitate to refer-
2. Right Segmentation of Refundable & Non-Refundable Products
Not all products are refundable or returnable.
The buyers must be pre-informed about it, whether the products are refundable or not. If possible, reasons must be mentioned why the category does not lie under refundable products.
A perfect RMA is one that segments all the products on logical and rational thinking into categories that should be returnable or refundable, otherwise exchangeable.
Some of the common non-refundable products include:
Perfumes and self-care
Makeup Products
Personalized products
Medical Products
Intimate Jewelery products
Food Items
These are some products that are hard to provide refund, because returning products are no longer feasible for resale.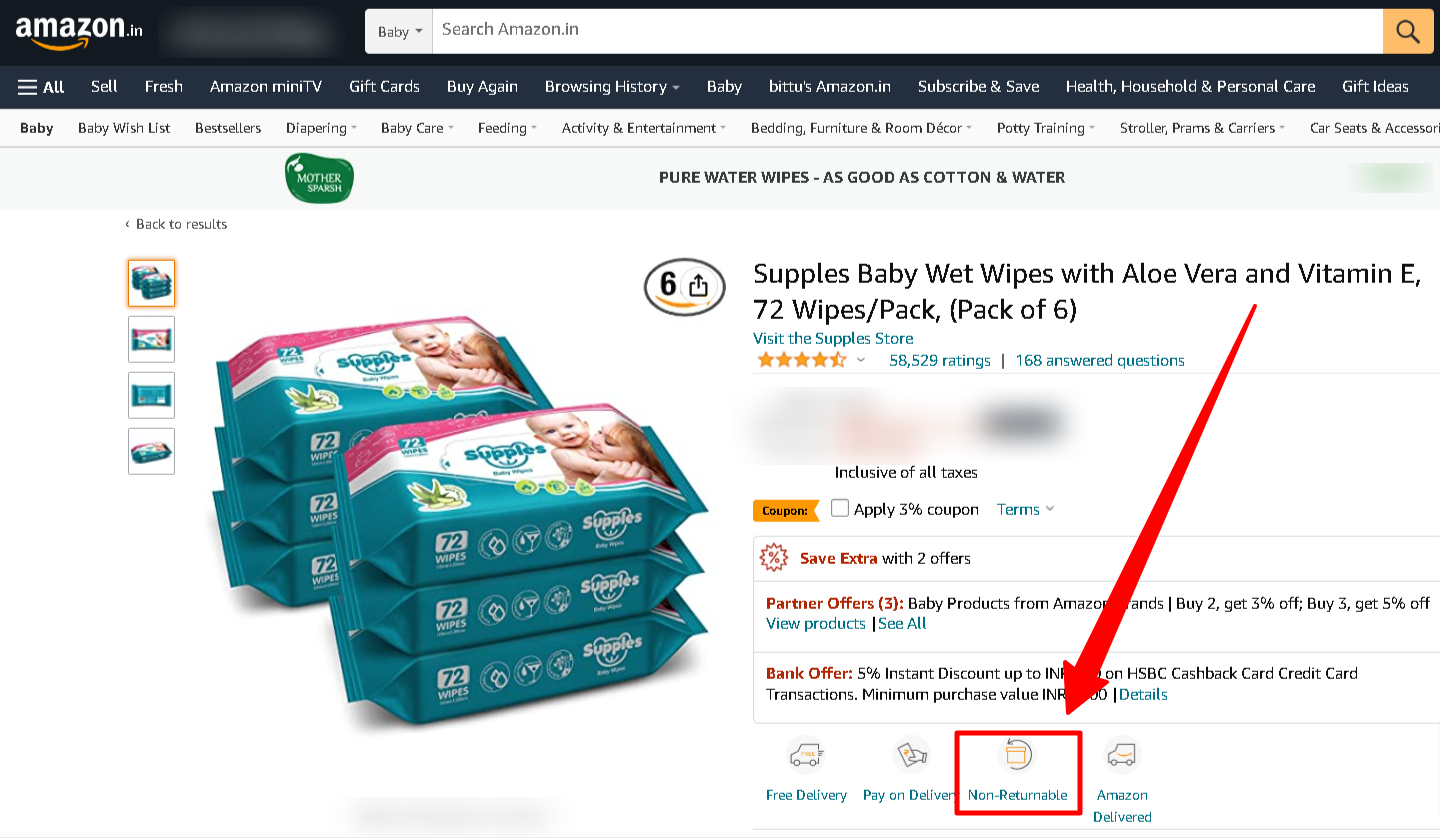 Source: Amazon
Genuine customers realize and appreciate it, because they themselves will not like to receive any such personal care, or medical or food items that are returned by someone already.
However, in some cases, such as delivery damage, etc. merchants must listen to their customer's query, one-to-one, and resolve it.
3. Automation
Automation is a powerful tool in any business. It allows the merchant to manage a bulk of activities without much man-power. It sets the process on autopilot making it far more easier and quicker to complete the task.
A good RMA system is one where processes are automatically done in the backend with least demand for manual involvement. As a result, the buyers don't have to wait longer.
Any process that is repeated, and does not demand intelligence decision making, can be automated. The plugin that I will discuss in the coming section can help you automate your WooCommerce RMA process.
4. Wallet Feature
Adding a wallet to your store has two major benefits.
Paying the refund amount to the wallet is easier than to a customer's bank or credit/debit card.
Your revenue is not lost even if a refund is made.
Wallet is a store feature that adds a section to every individual logged in user to hold equivalent cash value, and use them to pay at the store for the product purchases.
Need a Wallet Support System for Your eCommerce Business???
We have an outstanding and amazing wallet system for your WooCommerce website that offers all payment-related assistance directly over your website space. How??
Several brands refer to it as a semi-closed prepaid system. That's because; users can feed in amounts but can't send the amount back to the bank.
They have no other option than to use that amount for buying anything at your store.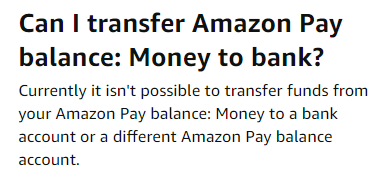 Source: Amazon
Hence, wallet features make it easier as well as a profitable RMA system for your online store.
5. Returning Label
The returning product that is to be shipped back, requires a returning label.  A returning label is a slip that contains all the necessary information such as package ID, product name, category, rates, dates, pricing, and address, etc.
This slip gives identity to your package over the process, and plays a vital role in tracking it.
To make it easy for the buyers, a good RMA system must provide the complete, downloadable returning label, that buyers can take a print of and stick to the package for shipping back to merchants.
6. Partial Cancel Feature
This feature provides immense help when the user does not want to cancel the entire order amount, instead they want to cancel only a few items of overall order.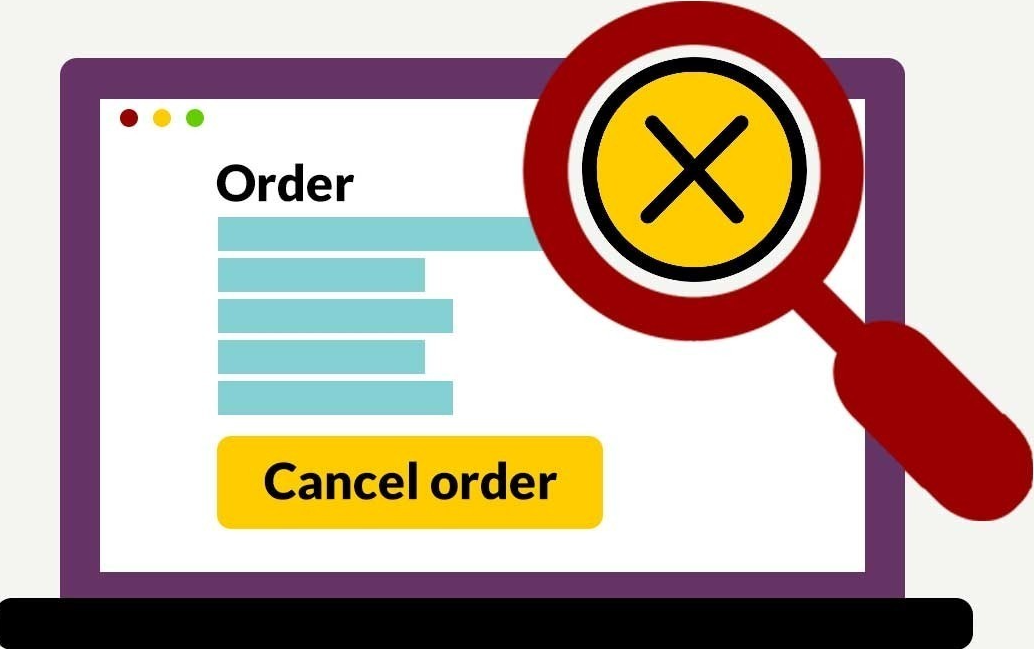 Thus, the buyers can select the product and cancel them individually instead of the whole order. The requested item will be cancelled and the equivalent amount is refunded back, while the remaining order will still be shipped by the estimated time, as normal.
7. Trackable
Just as the shipping process is trackable, the return shipping and process should be trackable as well.
The returning buyers should know what's happening with their refund or return request.
8. Email & Other Refund Note, Plus Attachment
While requesting for refund or return, the buyers must have the option to put forward their reason for such request. Additionally, they must also be given the "send attachment" option to verify their claim.
This not just helps buyers to put forward their queries but also helps merchants to discover the mishap so that they can improve or abode it in future.
9. Tax & Coupon Code Management
When purchasing online, offers and tax are added to the base cost of the product.
A perfect RMA should clearly mention this in their policy, whether the coupon code and tax amount will be refunded along with the product cost or  it will be deducted.
The software that will be used to implement RMA should come up with such a feature, to automatically deduct the tax amount and coupon code amount from the refund amount.
10. Fast & Effective Process
Don't make your returning buyers wait longer. The overall process of return, refund and exchange must process in a fast and effective way.
If there is any step that's taking longer than normal processing time; inform the customer about it and apologize for it.
All these little efforts you make for buyers are very well appreciated, and increase the chances of turning them into loyal customers.
C.1 Importance of RMA Process Automation
Automating the RMA process is important for a number of reasons. Firstly, it increases efficiency by eliminating manual tasks such as manual data entry, reducing the chances of errors and delays. This in turn leads to faster processing times and improved customer satisfaction.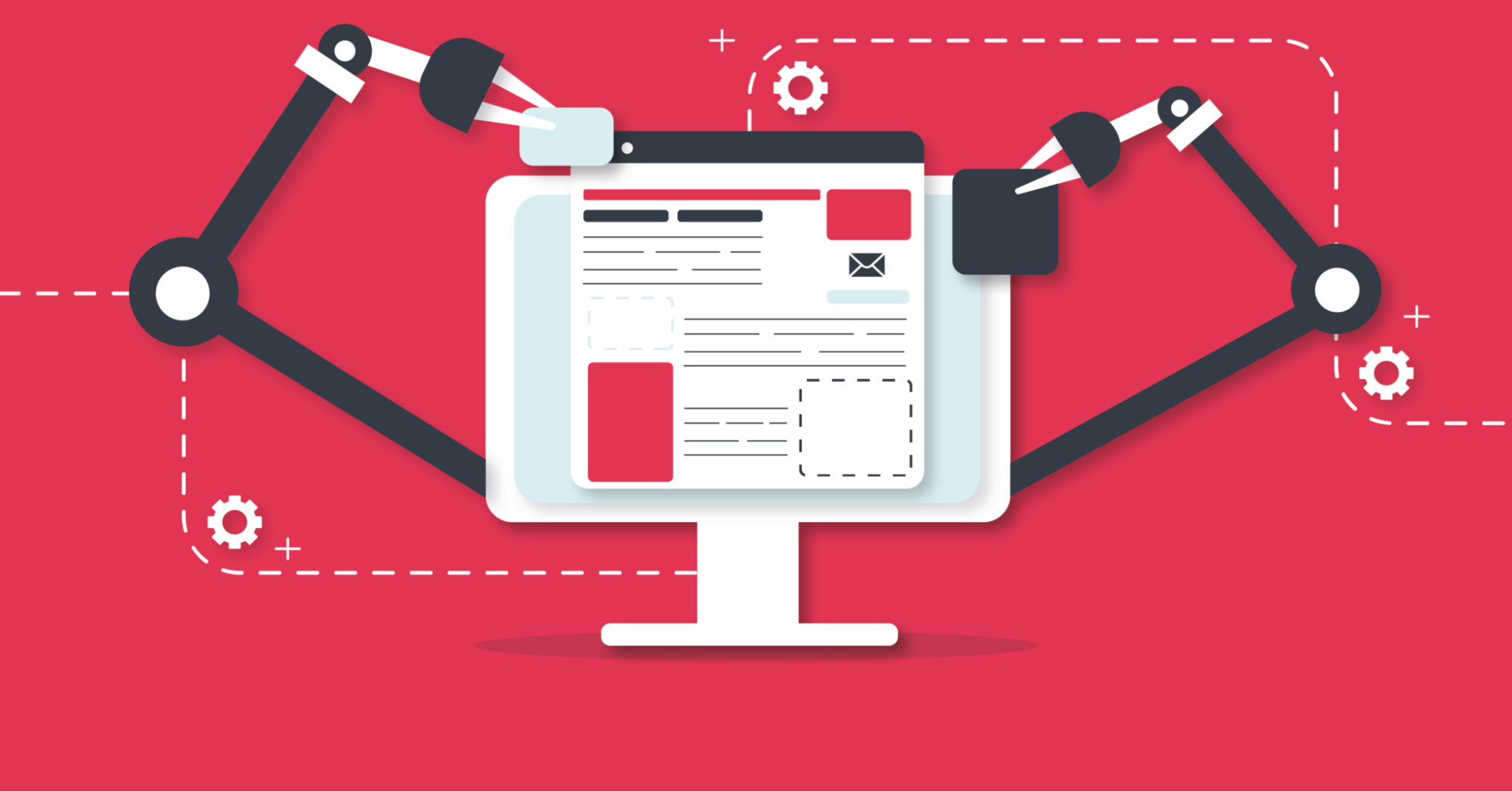 Secondly, automation ensures that all RMA requests are processed consistently and in accordance with the company's return policy. This reduces the risk of disputes and improves the accuracy of data related to RMA requests.
Additionally, automating the RMA process allows for real-time tracking of returns, so customers can stay informed about the status of their RMA. This enhances the transparency of the RMA process and improves the overall customer experience.
Finally, automating the RMA process allows companies to gather valuable data about returns, which can be used to identify trends, improve product quality, and inform future business decisions.
Overall, automating the RMA process brings numerous benefits and is an important aspect of a well-functioning eCommerce operation.
Need More Light on RMA Return, Refund & Exchange for WooCommerce Features in Detail???
It is an all-in-one solution for return, refund, order cancellation, exchange, and wallet systems, with an exceptionally efficient communication system between the admin and the buyers. The plugin allows the admin to do full customization that helps to smoothen the process with individual tastes and business needs.
D. Technological Upgrades in RMA Process
RMA (Reliability, Maintainability, and Availability) technologies refer to a set of tools, techniques, and processes aimed at improving the reliability and availability of systems and equipment. Some of the latest RMA technologies include—
I. Predictive Maintenance
This technology uses data and machine learning algorithms to predict equipment failures, enabling maintenance to be performed before the failure occurs.
II. Augmented Reality
This technology is used to assist technicians in maintenance activities, providing real-time information and guidance on their work.
III. Internet of Things (IoT)
IoT devices can be used to monitor and collect data on the performance and condition of equipment, enabling predictive maintenance and real-time monitoring.
IV. Condition-based Monitoring
This technology uses sensors and data analytics to monitor the performance and condition of equipment, providing early warning of potential failures.
V. Artificial Intelligence and Machine Learning
These technologies can be used to analyze large amounts of data from RMA systems and equipment to identify patterns and make predictions about future failures.
Overall, the goal of these RMA technologies is to improve the reliability, maintainability, and availability of systems and equipment, reducing downtime and maintenance costs, and improving safety and efficiency.
E. Benefits of Upgraded RMA Technologies
Upgraded RMA (Return Merchandise Authorization) technologies can provide several benefits to eCommerce companies, including-
I. Improved Customer Experience
An efficient and streamlined RMA process can help to improve the customer experience by making it easier for customers to return products and receive refunds or replacements.
II. Reduced Processing Time
Upgraded RMA technologies can automate many of the manual tasks involved in processing returns, reducing the time required to handle each return.
III. Increased Accuracy
Automated RMA systems can help to reduce errors and ensure that the correct information is captured, leading to more accurate and consistent processing of returns.
IV. Better Inventory Management
Improved RMA technologies can provide eCommerce companies with real-time visibility into their inventory levels, allowing them to manage their stock more effectively.
V. Increased Customer Satisfaction
By providing a more efficient and convenient RMA process, eCommerce companies can improve customer satisfaction and reduce the risk of negative reviews or lost customers.
VI. Improved Data Analytics
Upgraded RMA technologies can collect and analyze data on returns, allowing eCommerce companies to gain valuable insights into customer behavior and preferences, and make data-driven decisions about product offerings and marketing efforts.
Overall, the integration of advanced RMA technologies can help eCommerce companies to streamline their return processes, improve customer experience, and make more informed decisions about their operations.
E.1 Real-Life Scenario to Show the Impact of Integration
Here is a real-life scenario to illustrate the impact of RMA technology integration–
A large manufacturing company has been using traditional RMA practices for years. However, due to the increasing complexity of their production processes, they have been experiencing more frequent equipment failures and longer downtime.
The company decides to upgrade its RMA technology by incorporating predictive maintenance techniques, such as real-time monitoring and analysis of equipment performance data. This allows them to identify potential failures before they occur, and perform maintenance before they cause significant downtime.
As a result of the integration, the company experiences a significant decrease in equipment failures, reducing downtime by up to 50%. The improved reliability of their equipment also leads to increased production efficiency and better quality control, leading to an increase in customer satisfaction.
In addition, the data collected through the upgraded RMA technology provides valuable insights into the performance of the equipment, enabling the company to make data-driven decisions about maintenance and improvement efforts. This results in cost savings, as the company can prioritize its maintenance efforts based on the data, rather than relying on guesswork or tradition.
Overall, the integration of advanced RMA technologies has a significant impact on the company's operations, improving reliability, reducing downtime, and increasing profitability.
F. Best Practices to Follow While Integrating RMA with CRM, ERP & Other Solutions
When integrating RMA (Return Merchandise Authorization) with CRM (Customer Relationship Management), ERP (Enterprise Resource Planning), and other solutions, it is important to follow the following best practices—
1. Define Clear Processes
Establish clear processes and procedures for RMA requests, approvals, and returns. This will help streamline the process and ensure that all parties involved are on the same page.
2. Choose the Right Integration Method
There are different integration methods available, such as APIs, middleware, and direct database connections. Choose the method that best fits your needs and ensures that data is seamlessly transferred between systems.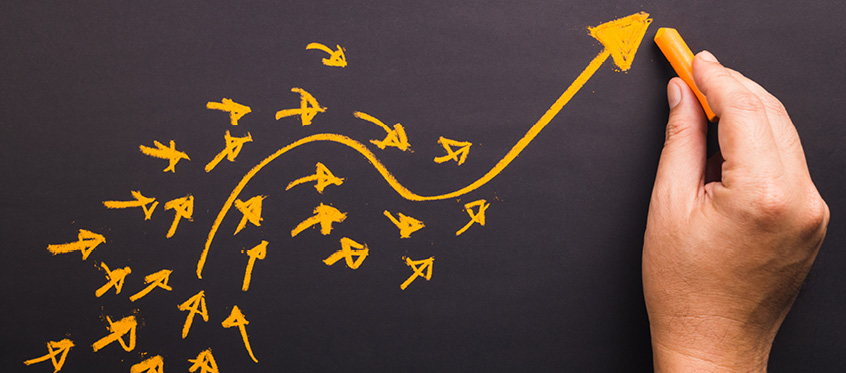 3. Ensure Data Accuracy
Ensure that all data is accurate and up-to-date, especially customer information and order details. This will help to avoid errors and delays in the RMA process.
4. Use Unique Identification Numbers
Use unique identification numbers to track RMA requests and returns, and ensure that this information is shared between systems.
5. Automate Workflows
Automate as much of the RMA process as possible to reduce the chances of human error and speed up the process. This can include automated approvals, notifications, and status updates.
6. Monitor and Measure Performance
Monitor and measure the performance of the integrated RMA system, and regularly review and improve processes to ensure that they are efficient and effective.
7. Ensure Security and Privacy
Ensure that sensitive customer information is protected and that privacy regulations are adhered to. This includes using secure methods for transferring data between systems and storing data securely.
By following these best practices, you can ensure a smooth and efficient RMA process, improve customer satisfaction, and minimize the risks of errors and delays.
Your Take From Here…
RMA, which stands for Return Merchandise Authorization, is an essential system in an eCommerce business, that adds the possibility for return, refund, and exchange on purchased products that customers don't find convincing.
A perfect RMA looks far beyond revenue and focuses more on winning the customers.
Although return and refund leads to financial loss but, implementing it is a MUST for eCommerce business, as it keeps the door open for future sales, increases customer overall value, and increases the referral possibilities.
Since, RMA is a vast concept, and involves several different processes in it such as cancel order, refund and exchange request forms, wallet payment, returning label, emails, and other things for smooth RMA processing. Hence, implementing it could be a challenge.
With WooCommerce RMA for Return Refund & Exchange plugin, WooCommerce return and refund can be perfectly done without any additional need of the system.
Thank you for reading. I hope this article helps you to gain knowledge about Return Merchandise Authorization from basics to fine detail.
If you think there is any need of discussion on any other related topic, mentioned in the comments.