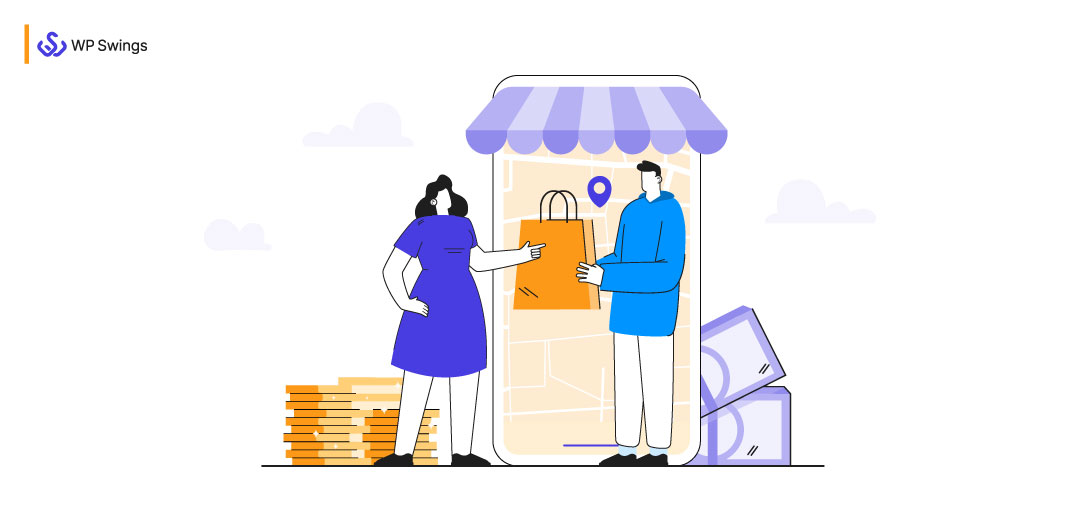 eCommerce RMA, or Return Merchandise Authorization (RMA), is with no doubt one of the most prominent factor, and introducing this to your online store is a must.
WHY???
RMA is like a control switch; which when set to OFF, closes all the doors for product return requests; when set to ON, opens the doors for accepting product return and refund requests from the customers (as per rules mentioned in the return policy).
If you ask- WHY IS THERE EVEN A NEED TO ACCEPT THE NEGATIVE FLOW OF PRODUCT THROUGH SUCH AUTHORIZATION?
The answer is- for Happy & Satisfied customers.
Yes, you heard that right. A customer turning unsatisfied takes away not just the revenue but also referral possibilities in the future like sales, traffic, etc.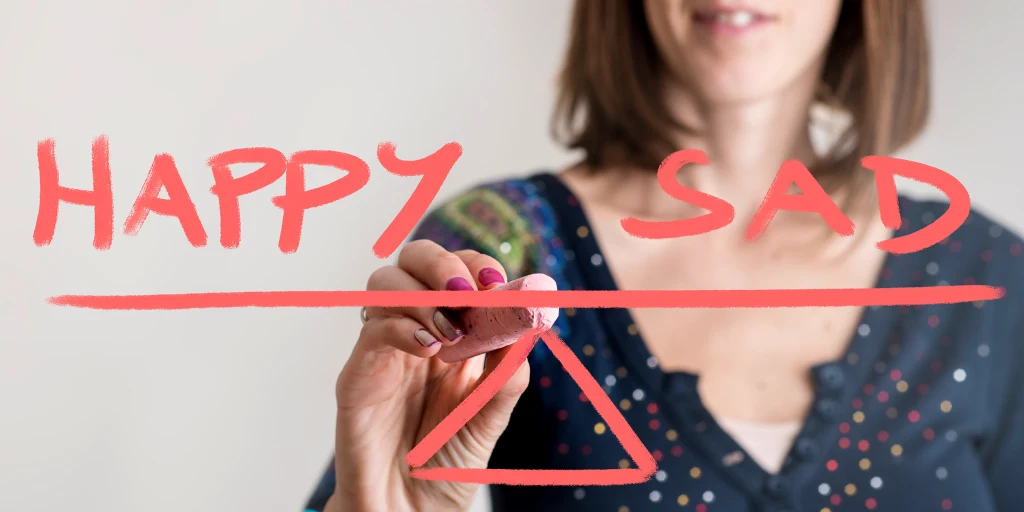 A successful seller knows that winning customers is more important than anything else.
However;
Winning customers is a long and stressful process — stretched from the moment a prospect discovers your brand to those days when your product becomes a part of their regular life.
Customers are rational people. They compare everything you are offering; products, shopping experience, their satisfaction level, after-sale service, etc., with your competitors. And, the brand that passes all these checkpoints wins their trust and finally wins that person as their customer.
Return Merchandise Authorization (RMA) is one such stage of that long buying process that makes or breaks the game of winning the customers.
Can Return Merchandise Help You Out With Customer Satisfaction???
Refer here to debunk the hidden secrets….
In this article, I will tell you about how RMA means Return Merchandise Authorization (RMA) in detail. I will cover what RMA is, how it works, what a perfect eCommerce RMA looks like, and how to implement a perfect RMA authorization to your WooCommerce store.
Article's Outline…
Let's get started.
Meaning of RMA
Let's focus on and let define RMA Return Merchandise Authorization is a very vast concept, and almost every store; online or brick-and-mortar, have some sort of RMA system.
According to our research, nearly 1/3rd of people in the United States and the United Kingdom have returned an online purchase., therefore, RMA is a more renowned term in the eCommerce world.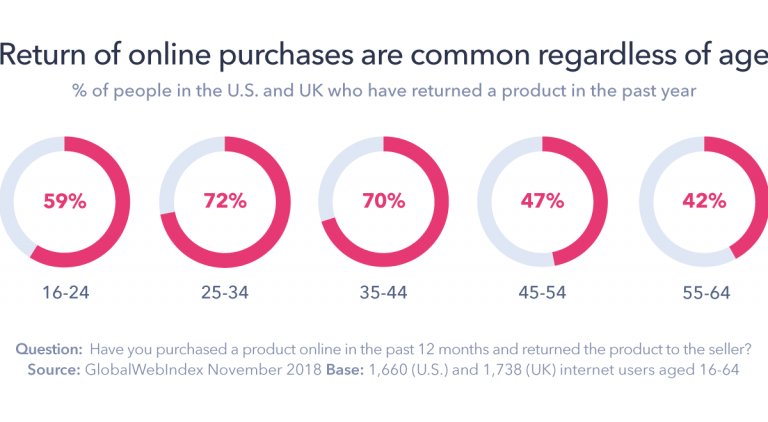 RMA include:
Return process
Refund process
Cancel order process
Exchange process
Refund Payment system
Wallet system
Return refund and exchange policy
RMA product management, etc.
All these aspects together makes a complete and convincing RMA system.
In fact, the moment a buyer feels the need for a refund, the RMA system comes into play, and continues after the buyer has successfully returned the product.
The most probable steps are:
The buyer discovers the product as something unsatisfactory.
He/she checks the return policy.
He/she fills the return or refund request form, along with the reasons and attachment (if any).
The seller approves. (if found valid)
The buyer packs the product, adds the label to it, and ships it back to the seller.
The seller receives and manages the returned products.
Meanwhile, seller pays the amount back (either in the wallet or buyer's bank account)
And, a final acknowledgement is done.
All these stages come under the RMA system.
RMA decides the policy, regulations, action-line of return, refund and exchange process, shipping label, etc., to everything that is needed in reverse logistics. RMA is a need of almost every online store. Underestimating it leads to continuous falling out of customers — new and loyal; both types of customers.
In the next section, we will discover why your store needs an effective RMA.
Why Does Your eCommerce Store Need RMA?
Almost every eCommerce store receives return or refund requests. These requests climb to 30% during the festive season.
And, it's not just the new buyers, but your year-old customers might encounter some mishap which would compel them to look for the refund or exchange of their purchased product. Since, the buyers cannot touch and experience the product physically during the time of purchase, hence, there are higher chances that it does not suit them when received post delivery.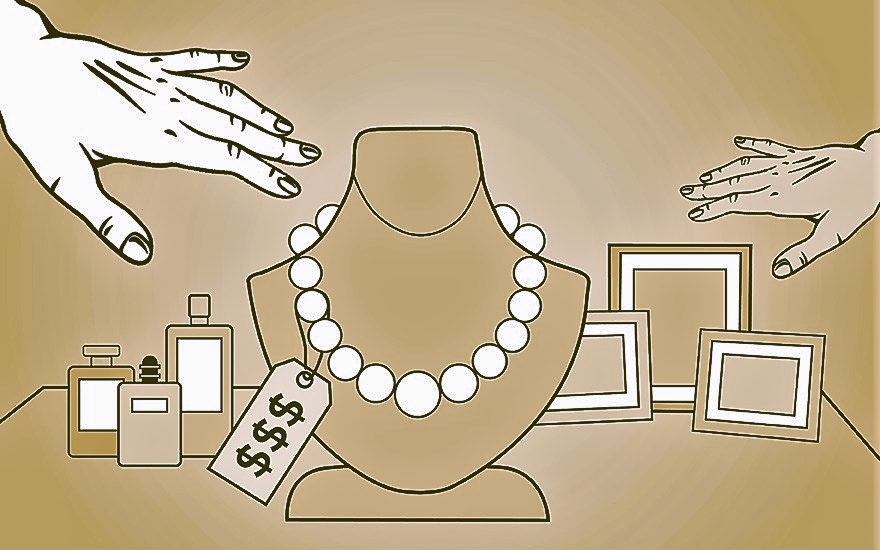 As a result, every eCommerce business in the game of selling online needs a good Return Merchandise Authorization (RMA) system or policy.
If you don't build a perfect RMA system for your online store, your business will ultimately collapse. A convincing RMA strategy reduces the purchase risk of the buyers. It gives them an opportunity to correct their wrong purchase decisions.
The customer satisfied by the shopping experience you offer them, gives positive reviews for your store, which is a blessing to your business. Additionally, there are high chances that his good shopping experience is a part of discussion with their friends, which work as a referral.
Therefore, RMA is really important for winning your customers. It is a must for online stores. It is a must to stay strong in the high competition of eCommerce business.
Features of a Perfect RMA Solution
It is the merchant's responsibility to design a perfect Return Merchandise Authorization (RMA) process for their online store in such a way that does not make your buyers helpless.
At the same time, decision makers must also ensure that the RMA does not give any space for WARDROBING.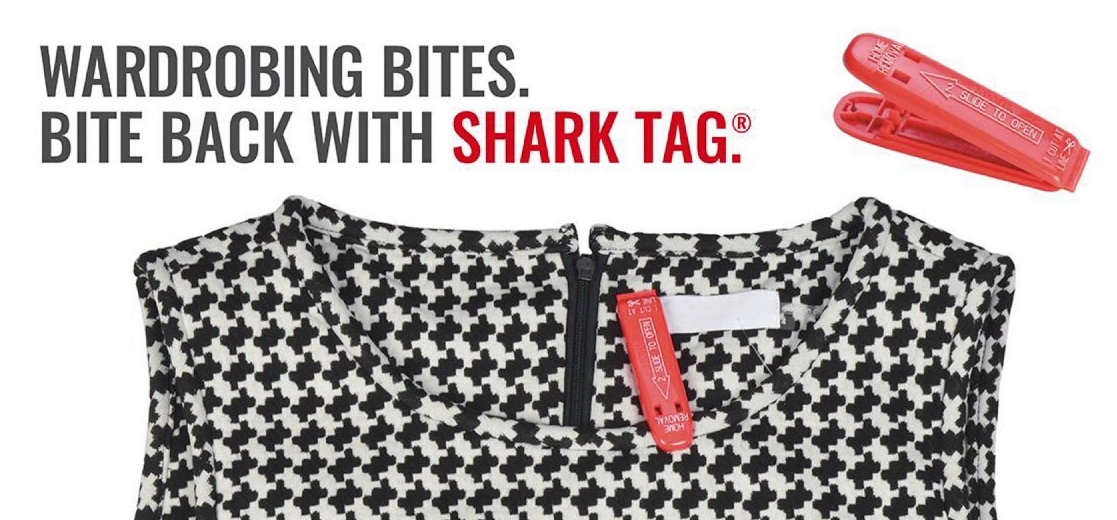 Source: Google
Even though returning packets are more like a curse, if those returning packets give you an opportunity to win a customer, it can be turned into a blessing to your business.
In this section, I will list down some features that your RMA must have:
1. A Well Written Refund Policy
For an eCommerce business that accepts returns of purchased products, its critical to control this negative flow through well framed rules and regulation. This is termed as return or refund policy.
Most of the eCommerce stores have a return refund policy, which you can find, either in the footer or somewhere near the purchase button on the product page.
It's very important to have an easily-discoverable refund policy, because more than 50% of buyers read it before finalizing the purchase.
Refund policy gives sellers a way to control the returning customers, it restricts them to play any tricks. So, every eCommerce seller must take it seriously.
Wanna Learn- How to Write a Perfect Refund Policy for Your Online Store???
You might think- What's the need for a refund policy, or Is it feasible for your store sales and returns……if yes then don't hesitate to refer-
2. Right Segmentation of Refundable & Non-Refundable Products
Not all products are refundable or returnable.
The buyers must be pre-informed about it, whether the products are refundable or not. If possible, reasons must be mentioned why the category does not lie under refundable products.
A perfect RMA is one that segments all the products on logical and rational thinking into categories that should be returnable or refundable, otherwise exchangeable.
Some of the common non-refundable products include:
Perfumes and self-care
Makeup Products
Personalized products
Medical Products
Intimate Jewellery products
Food Items
These are some products that are hard to provide refund, because returning products are no longer feasible for resale.
Source: Amazon
Genuine customers realize and appreciate it, because they themselves will not like to receive any such personal care, or medical or food items that are returned by someone already.
However, in some cases, such as delivery damage, etc. merchants must listen to their customer's query, one-to-one, and resolve it.
3. Automation
Automation is a powerful tool in any business. It allows the merchant to manage a bulk of activities without much man-power. It sets the process on autopilot making it far more easier and quicker to complete the task.
A good RMA system is one where processes are automatically done in the backend with least demand for manual involvement. As a result, the buyers don't have to wait longer.
Any process that is repeated, and does not demand intelligence decision making, can be automated. The plugin that I will discuss in the coming section can help you automate your WooCommerce RMA process.
4. Wallet Feature
Adding a wallet to your store has two major benefits.
Paying the refund amount to the wallet is easier than to a customer's bank or credit/debit card.
Your revenue is not lost even if a refund is made.
Wallet is a store feature that adds a section to every individual logged in user to hold equivalent cash value, and use them to pay at the store for the product purchases.
Need a Wallet Support System for Your eCommerce Business???
We have an outstanding and amazing wallet system for your WooCommerce website that offers all payment-related assistance directly over your website space. How??
Several brands refer to it as a semi-closed prepaid system. That's because; users can feed in amounts but can't send the amount back to the bank.
They have no other option than to use that amount for buying anything at your store.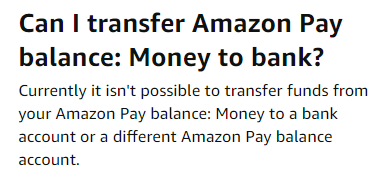 Source: Amazon
Hence, wallet features make it easier as well as a profitable RMA system for your online store.
5. Returning Label
The returning product that is to be shipped back, requires a returning label.  A returning label is a slip that contains all the necessary information such as package ID, product name, category, rates, dates, pricing, and address, etc.
This slip gives identity to your package over the process, and plays a vital role in tracking it.
To make it easy for the buyers, a good RMA system must provide the complete, downloadable returning label, that buyers can take a print of and stick to the package for shipping back to merchants.
6. Partial Cancel Feature
This feature provides immense help when the user does not want to cancel the entire order amount, instead they want to cancel only a few items of overall order.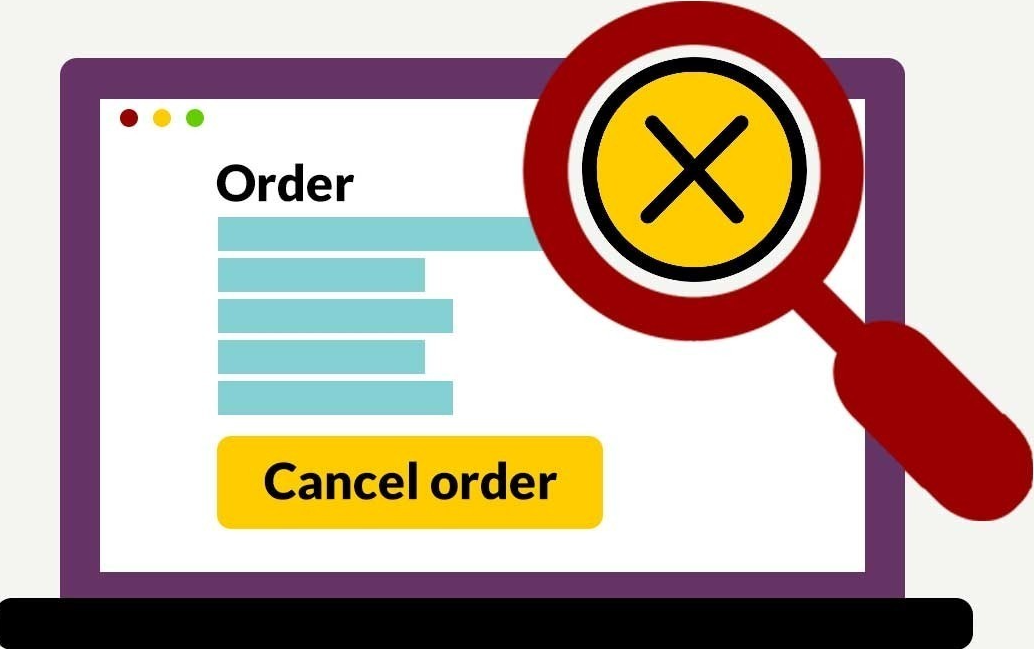 Thus, the buyers can select the product and cancel them individually instead of the whole order. The requested item will be cancelled and the equivalent amount is refunded back, while the remaining order will still be shipped by the estimated time, as normal.
7. Trackable
Just as the shipping process is trackable, the return shipping and process should be trackable as well.
The returning buyers should know what's happening with their refund or return request.
8. Email & Other Refund Note, Plus Attachment
While requesting for refund or return, the buyers must have the option to put forward their reason for such request. Additionally, they must also be given the "send attachment" option to verify their claim.
This not just helps buyers to put forward their queries but also helps merchants to discover the mishap so that they can improve or abode it in future.
9. Tax & Coupon Code Management
When purchasing online, offers and tax are added to the base cost of the product.
A perfect RMA should clearly mention this in their policy, whether the coupon code and tax amount will be refunded along with the product cost or  it will be deducted.
The software that will be used to implement RMA should come up with such a feature, to automatically deduct the tax amount and coupon code amount from the refund amount.
10. Fast & Effective Process
Don't make your returning buyers wait longer. The overall process of return, refund and exchange must process in a fast and effective way.
If there is any step that's taking longer than normal processing time; inform the customer about it and apologize for it.
All these little efforts you make for buyers are very well appreciated, and increase the chances of turning them into loyal customers.
WooCommerce RMA Solution
With the above section, you very well know the features that a perfect RMA must have. You know the importance of return refund policy, automation, trackability, returning label, wallet feature, etc.
But, what about implementation?
Is there any way to implement all these features that we discovered about perfect RMA, and can be implemented to WooCommerce stores without much struggle. And, how?
The answer is; YES, there is a WooCommerce plugin that can do all these without any additional need of other software.
One Plugin With Complete RMA Solution
Get the one-stop complete solution for return, refund, cancel an order, exchange, wallet, and other related RMA management issues; all in this plugin.

Return Refund and Exchange for WooCommerce is the best return plugin for WooCommerce that gives you complete control over your store's RMA policy. Using the RMA plugin, you can easily set up your WooCommerce store in a variety of ways. Let's talk about Plugin features-
Need More Light on RMA Return, Refund & Exchange for WooCommerce Features in Detail???
It is an all-in-one solution for return, refund, order cancellation, exchange, and wallet systems, with an exceptionally efficient communication system between the admin and the buyers. The plugin allows the admin to do full customization that helps to smoothen the process with individual tastes and business needs.
Your Take From Here…
RMA, which stands for Return Merchandise Authorization, is an essential system in an eCommerce business, that adds the possibility for return, refund, and exchange on purchased products that customers don't find convincing.
A perfect RMA looks far beyond revenue and focuses more on winning the customers.
Although return and refund leads to financial loss but, implementing it is a MUST for eCommerce business, as it keeps the door open for future sales, increases customer overall value, and increases the referral possibilities.
Since, RMA is a vast concept, and involves several different processes in it such as cancel order, refund and exchange request forms, wallet payment, returning label, emails, and other things for smooth RMA processing. Hence, implementing it could be a challenge.
With WooCommerce RMA for Return Refund & Exchange plugin, WooCommerce return and refund can be perfectly done without any additional need of the system.
Thank you for reading. I hope this article helps you to gain knowledge about Return Merchandise Authorization from basics to fine detail.
If you think there is any need of discussion on any other related topic, mentioned in the comments.