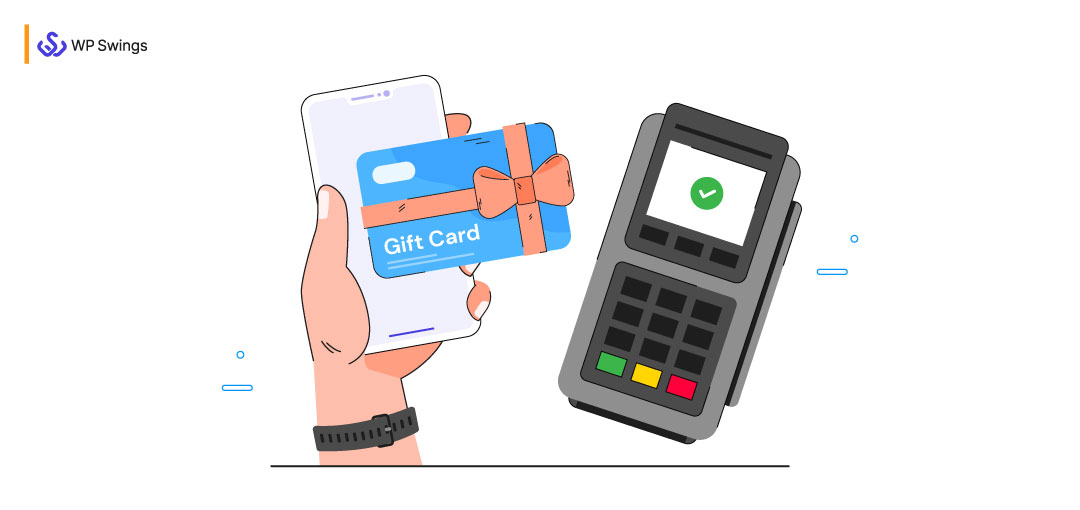 "On average, 70% of users redeem eGift cards in the first six months of their purchase. – SaveMyCent"
Redeem eGift Cards what a fancy term, but it can be very useful for you. Have you ever bought a gift for someone and wondered if they'll like it or not? Yeah, me too. It's hard to find a gift for someone and become completely sure that they'll like it.
That's where eGift cards come in. Selecting gift cards is easier than rigorous brainstorming sessions on what to and what not to present.
Why?
Because digital gift cards are one size that fits all, Cards can be given to anyone at any time. You can easily purchase and send digital gift cards to your family members and friends if you don't know what to buy for them.
According to the study conducted by MarketWatch, the Gift Card global market share accounted for $295.2 Billion worth in 2020 and is expected to grow by $440.7 Billion by 2027.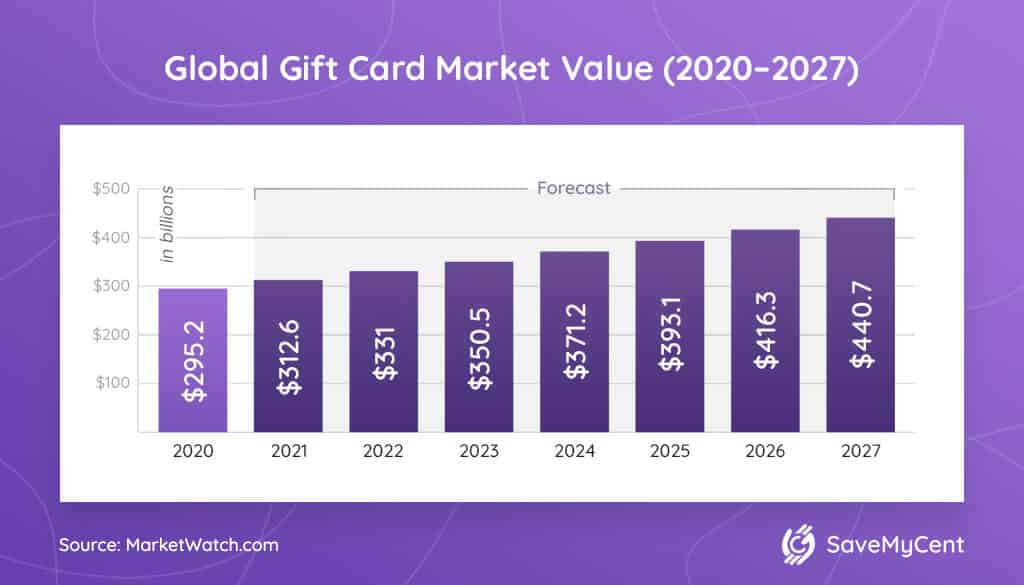 Since more than 90% of customers buy or receive gift cards a year and it's the #1 requested present for approx 60% of consumers during the holiday season, you can easily guess how important it is for your business to sell gift cards.
Gift card solutions can help you grow your retail business, and how it does that you'll know after reading this article but before going further, you must know, 'What is a Gift Card?'
Table of Contents
What Is A Gift Card?
A gift card is a physical or virtual prepaid card that has a definite monetary value that can be used to purchase products or services.
WooCommerce Gift Cards can easily be purchased or sent. But buying and sending gift cards isn't a concern for the user, redeeming is. And what is more concerning is how to use a gift card in-store.
Many customers out there don't have the idea of redeeming an eGift card at a retail store, so you must know how to do it to ease their shopping experience.
In the upcoming paragraph, we'll discuss how to redeem eGift cards at the retail store and make your customer shopping experience even smoother.
Types Of Gift Cards
There are mainly two types of gift cards let's learn more about them
1. Open Loop Gift Cards
The open-loop cards are very similar to cash, a credit or debit card that can be used as long as the merchant accepts it. For example, American Express, Visa, Discover, Mastercard, etc are all forms of an open-loop gift card.
It can also be used to make any kind of digital payment because it also serves as a standard prepaid card. Open-loop gift cards are reloadable, meaning users can add their own funds to the card.
2. Closed Loop Gift Cards
These types of cards are the ones given by stores specifically to use only in their own stores. You can use closed-loop gift cards both online and during an in-store purchase, but you'll not be able to redeem the gift card's value at a different store.
Assuming that you have a Walmart gift card, you can redeem the value in the card not only at a store in your area but across other states too, but you can only redeem it at a Walmart store.
Many stores consider closed-loop gift cards as a marketing activity too, so there are no activation fees, and they are not usually reloadable either. The gift card's value needs to be redeemed before the expiration date.
The Need For Redeeming eGift Cards From A Retail Store
Every customer doesn't prefer buying products online, some like to try and test the products themselves, and for this kind of customer, you must have all the components needed to redeem the gift cards offline; if you have a brick-and-mortar store.
According to Gift Card Granny's research, 40% of customers prefer digital cards to be scanned from their phones, which means you must have a gift card system at your retail store for scan & redemption.
The Benefits Of Redeeming eGift Cards At Retail Stores
Let's see why most customers love to redeem eGift cards at retail stores.
In-Store Experience: Customers love the in-store experience because visiting a physical store can be much more interesting than browsing online, allowing recipients to see, touch, and try out products before making a selection.
No Hidden Fees: When Customers redeem eGift cards at retail stores they typically don't get charged activation fees, maintenance fees, or expiration dates. This makes their experience more fulfilling.
Return and Exchange: Retail shops offer much easier returns and exchanges in comparison to online stores, in case the recipient is not satisfied with their initial choice, they can typically return or exchange products in compliance with the store's return policy.
Loyalty and Rewards: Some retailers offer loyalty reward points on gift card redemption for the frequent customer base, this excites the customers to redeem eGift cards at a retail store.
Choice and Flexibility: Many online stores have restrictions that customers can purchase only specific types of products with gift cards, but in retail stores recipients have the freedom to choose products or services they truly want or need from the retailer's offering.
How Can You Redeem eGift Cards At Your Retail Store?
The best way to redeem eGift cards in a retail store is with a POS system. You can simply integrate your eCommerce website with your point-of-sale system to easily redeem any kind of gift card.
A point-of-sale gift card system for retailers is a convenient approach for retailers to sell personalized gift cards that are open to redeem in-store facility. This approach also helps you to manage the use of gift cards efficiently by allowing you to keep track of-
Digital gift card sales
Physical gift card sales
Gift card voucher promo codes
Customer services for e-gift cards
Gift cards redeem codes
Physical card balances, etc.
If you receive a plastic gift card:
You can swipe or tap the gift card on your POS machine.
Gift card details will be shown on the screen.
Enter the code you have on the gift card.
Enter the value you want to deduct from the card.
You can now checkout to complete the transaction.
If you get a downloadable gift card or want to redeem eGift cards online:
Just scan the QR/BARCode from the user's phone or from a printed gift card.
If it's a digital code then enter it on your gift card redeeming software.
Enter the amount of the product you're buying.
Click on redeem and checkout.
Redeem eGift Cards With WP Swings Gifting
What if You Don't Have a Retail Gift Card Point-of-Sale System?
How would you redeem a gift card if you don't have a POS system at your retail store?
Not every eCommerce business necessarily has a POS system to redeem eGift cards. For example, the WooCommerce stores usually integrate gift card plugins to create and sell gift cards and might not use the POS system.
Well, there's nothing to worry about, anyway. Because we have the solution for you right here – Gift Cards for WooCommerce. This WooCommerce gift certificates plugin lets you redeem gift cards from your desktop or smartphone so you can have control over your gift card campaigns at your fingertips.
Features of our WooCommerce Gift Cards plugin:
20+ Predefined Gift Card Templates: You'll get 20+ predefined gift card templates for various occasions including Halloween, Christmas, and BFCM
Customizable Gift Cards: You can completely customize your gift card for a special occasion.
Share Gift Cards on WhatsApp: You can share gift cards with your friends and family over WhatsApp.
Schedule Gift Card Delivery: You can schedule gift card delivery for a specific date.
QR Code: You can secure your gift cards with a QR code for easy redemption.
Import/Export Gift Cards: You can import and export your gift card details as a CSV file.
Group Gifting Cards: The Group Gifting feature allows your customers to organize collective gifting and send email invitations to friends and family.
Send Coupons to multiple recipients: Customers can send gift cards to multiple recipients in bulk by separating their email addresses with (,)
And many more.
The process to redeem eGift cards requires you to follow the steps below for a hassle-free and convenient approach.
Gift Cards For WooCommerce Pro
If You Are Interested in Creating and Selling Attractive eGift Cards Online for Free Then, Try Our Woocommerce Gift Cards Plugin
Step 1: Generate Redeem Gift Card Link
Go to WordPress Admin Panel > Gift Cards > Gift Card Settings > Redeem/Recharge Gift Cards. Click on "Get Me My Free Redeem Link".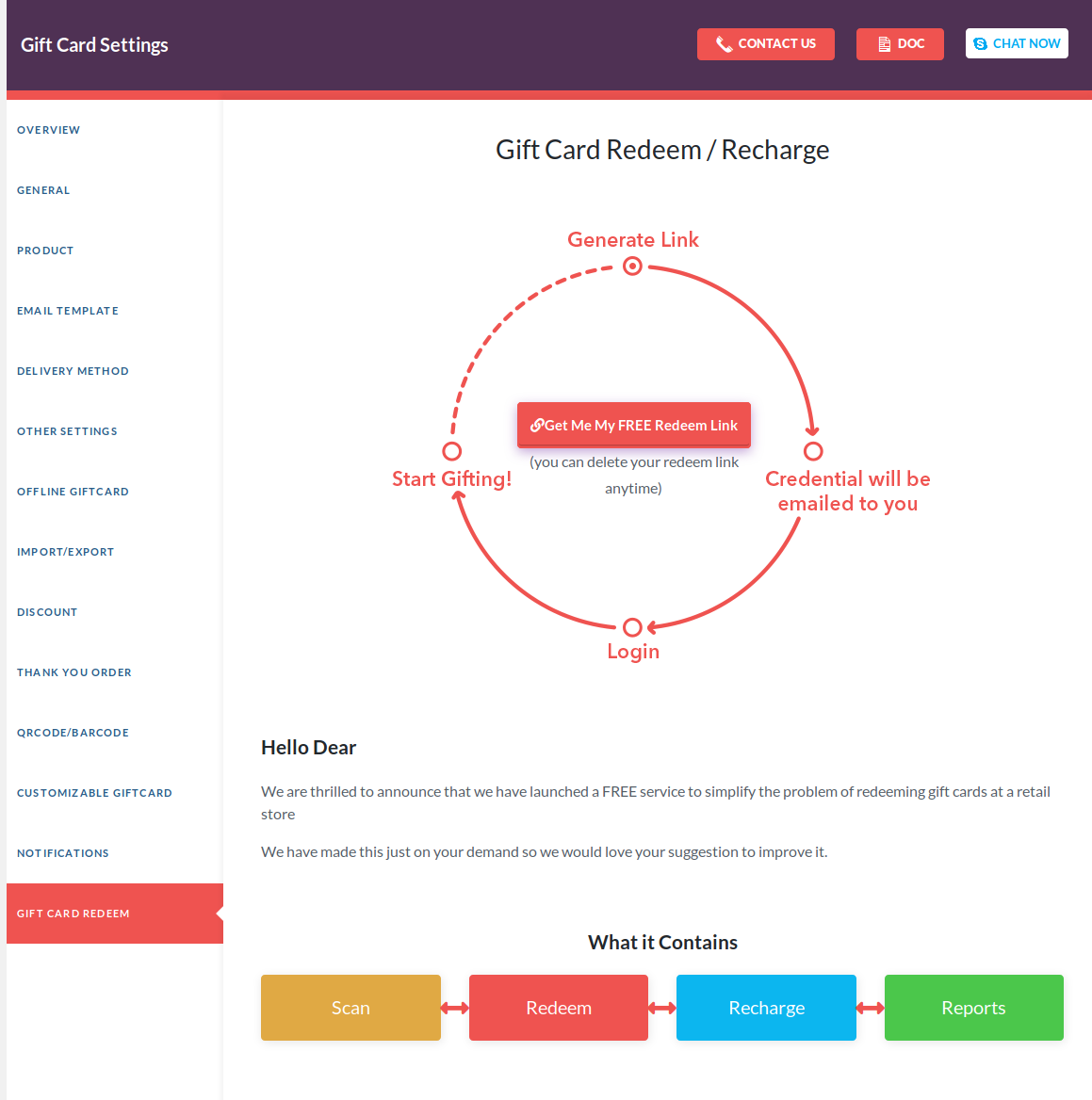 Once the link is generated, you'll get the Redeem Gift Card Link and an Embed Code to set up the redemption page, if you don't wish to use the generated redeem link as it is.
Step 2: Use Redeem Link or Embed Code to a New Page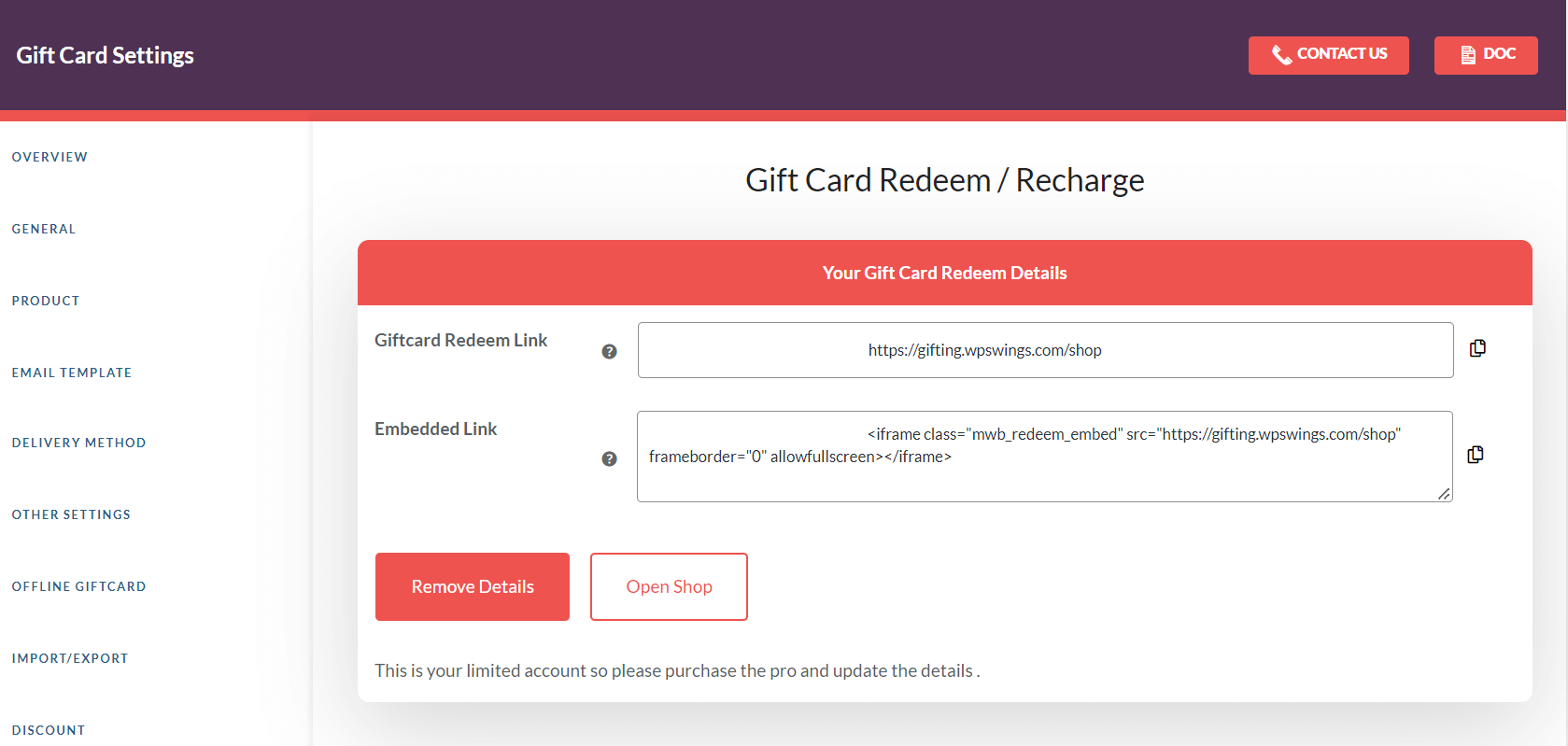 To Redeem the Generated Link
If you wish to use the generated Redeem Gift Card link as it is, you just need to click on the Open Shop button. Then, you'll be redirected to the gifting.wpswings.com portal.
Log in to your store with the credentials shared over the email.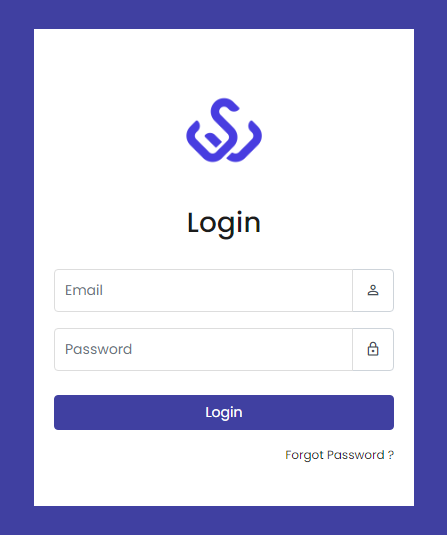 After successful login, you'll be redirected to the shop page. The shop page includes the summarized data for all your gift card transactions.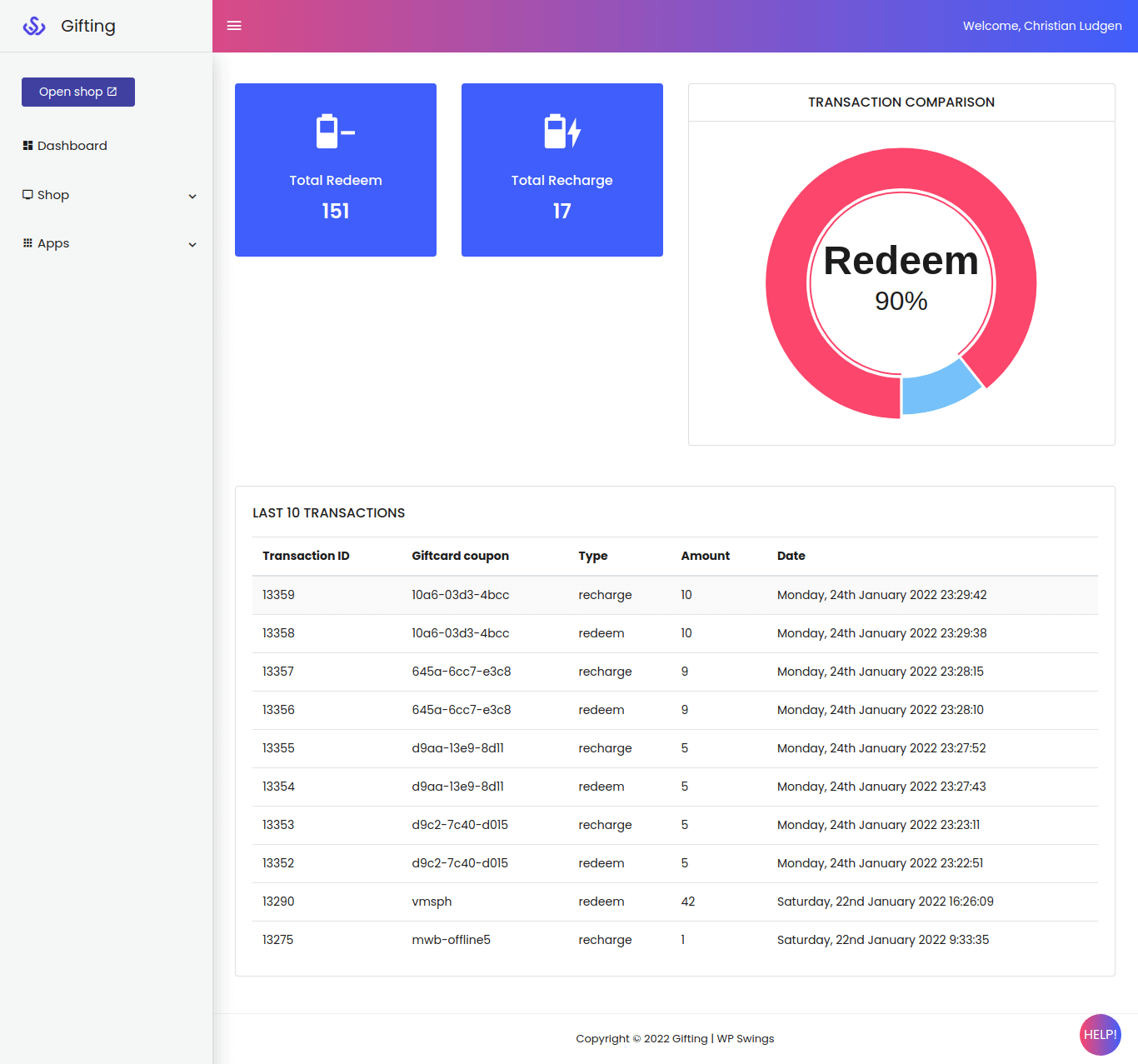 You can next go to the Dashboard. The dashboard includes the options to scan and redeem eGift cards along with the option to fetch gift card details by entering the gift card coupon code.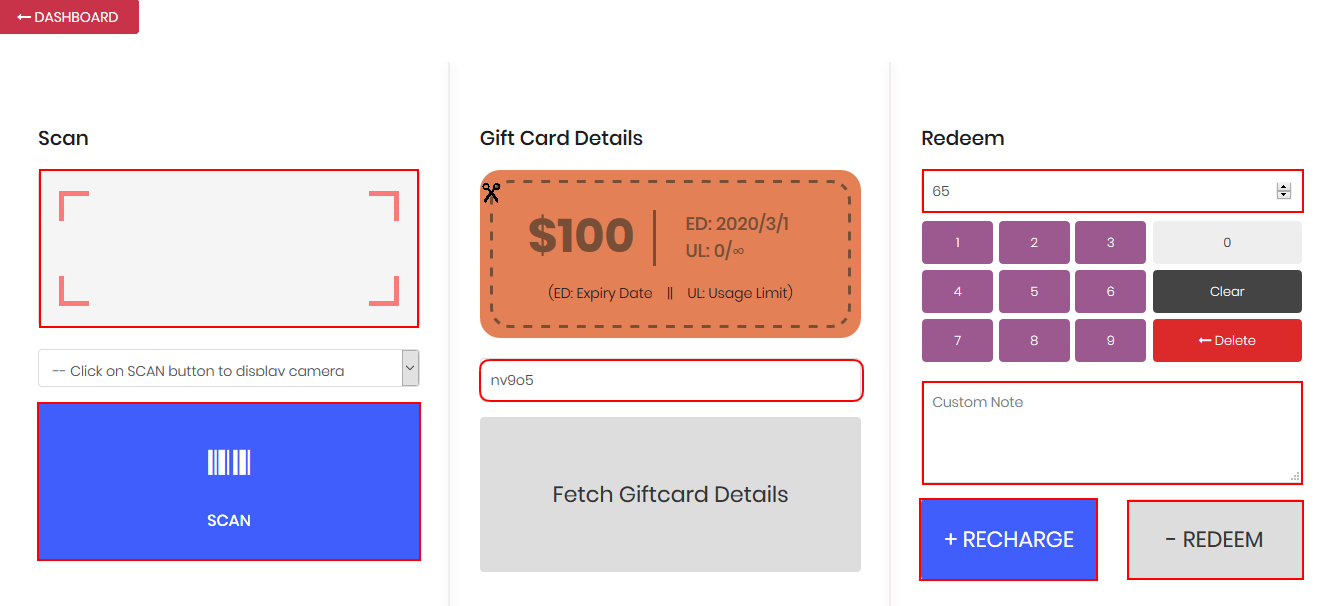 To Embed Code and Style Your Page
To style your gift card redemption page, you first need to create a separate page and then add the embed code generated along with the Redemption link to set up the gift card redemption page.
You can also use the same embed code to set up the redeem gift cards page on your POS system by following the steps below –
Copy the embed link and paste it on any page at POS.
Login using the credentials given in the received email.
Start Scan/Fetch and Redeem/Recharge.
To understand more about the setup process, please read the detailed documentation.
Benefits Of Gift Cards System For Retailers
There are many benefits of using a gift card program:
1. Gets You New Customers
If a customer purchases a gift card from your store, they'll give it to another user who'll purchase from your store, which means that selling gift cards online will add new customers to your store who will purchase more than the value of a gift card.
A gift card acts as an advertisement pamphlet. It makes the recipient aware of your brand and brings them to your store. As the users redeem their gift cards and convert, you get increased sales and plenty of loyal customers.
2. Increase Your Brand Awareness
Promoting gift cards by running social media campaigns can also make your brand more popular. Sweetgreen did this by advertising their gift cards online during their campaign 'Random Acts of Sweetness.'
They gave out gift cards to the people doing acts of kindness in the community and promoted their brand in this way.
Gift card designs have improved a lot. Your gift card contains your brand name, logo, contact, email, social media handles, etc. The more you promote it, the more people see it, and the more likely they are to visit your store.
3. Increase Your Sales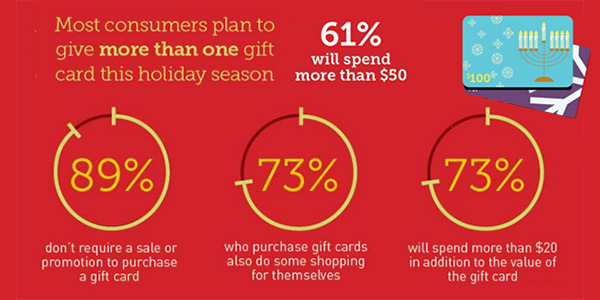 You must sell gift cards in your retail store because 72% of the customers spend more than the face value of a gift card. So, you may generate more sales, which you wouldn't otherwise.
On average, these customers spend 20% more than the card's face value, which means you can make a profit with the initial purchase and when a customer purchases something from the gift card.
4. Enhance Your Customer Experience
Gift cards online are easily purchasable and giftable. People love receiving gift cards and redeeming them to buy their favorite products. Both purchasing and receiving gift cards are rewarding experiences.
A gift card gives customers the independence to buy what they need and if they do, you'll have a happy customer at the end who had a great shopping experience at your store, which can also help you build a customer loyalty program.
Boost Customer Loyalty and Increase Conversion Rate With Better User Experience
5. Secure And Convenient
Gift cards are secure as well as convenient. You don't have to carry a card in your wallet if you don't want to. Carry a virtual gift card and redeem it from your mobile phone wherever you shop.
You can get the OTP when redeeming a gift card, making others unable to use it if the card doesn't belong to them.
Top 11 Gift Card Mistakes Online Retailers Make And How To Avoid Them
Future With Gift Cards
Even if you cashed gift certificate benefits for now, what's next? Will it provide you with the same benefits in the future?
I've got a perfect answer for this.
According to a report, In 2017, the global digital gift cards market was valued at approximately 320 billion U.S. dollars and was forecast to reach a value of 510 billion U.S. dollars by 2025.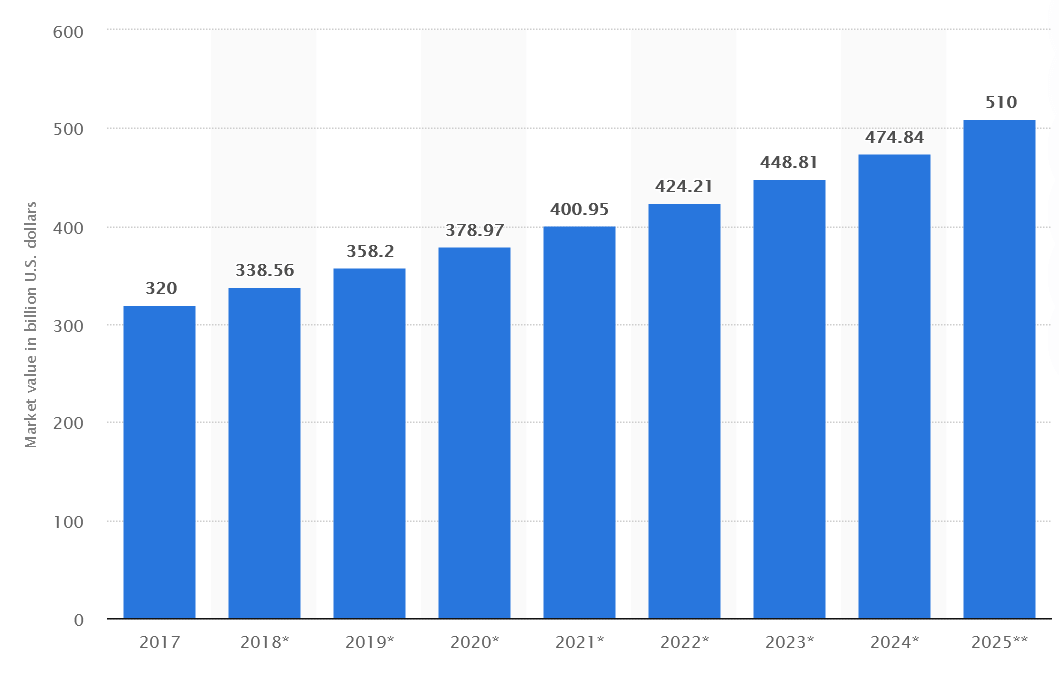 People will never stop shopping and always search for a good and quick shopping experience. Gift cards can provide them that and with this hike in gift card usage, you can rely on them for future benefits.
On A Final Note
All the above factors are a must for running a proper eCommerce gift card campaign. If you're looking forward to doing it, and wonder how to start a gift card program, we have got an easy solution for you, "Gift Cards for WooCommerce Pro".
Our WooCommerce gift card plugin allows you to perform all the above tasks without any hassle. You can easily integrate it with your WooCommerce website to sell, track, and have control over your gift cards.
In this article, I've explained how to allow customers to redeem their gift cards at a retail store and also explained the types of gift cards and various benefits of selling gift cards.
You can drastically increase your sales and brand awareness by following the steps mentioned here.
And hey, Check out our blogs If you want to learn more about best eCommerce practices.