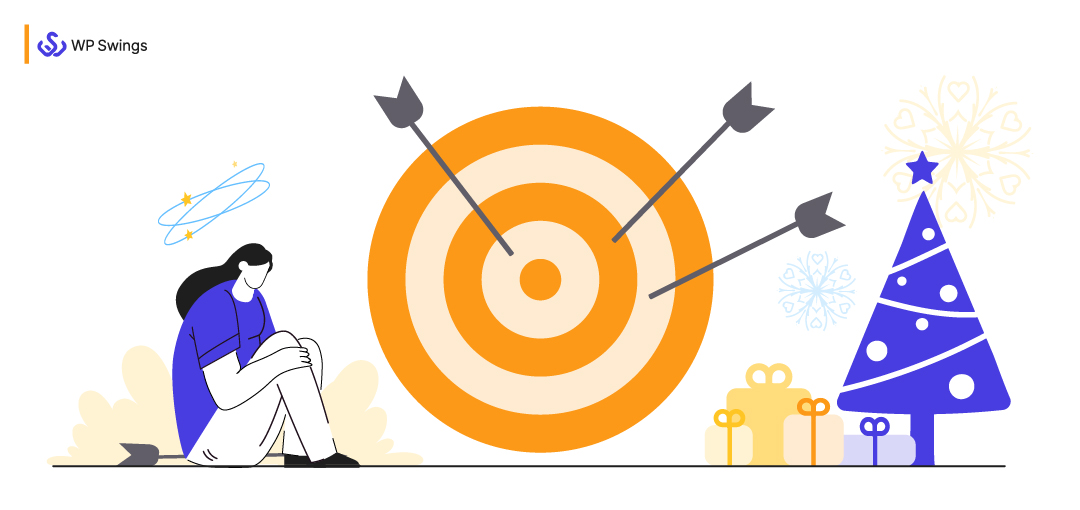 The holiday season is here, and so is the surge in purchases and sales. You will see a lot of ongoing discounts and offers right now both online and offline. It might get difficult to catch up with these trends.
The sellers want to begin the season with more sales at their online store. And the good thing is you can have a great hike as people shop like crazy during the festive season.
But you cannot attract sales at your store just like that. The sellers in order to make the optimum utilization of their resources, and to increase their revenue make mistakes. These holiday eCommerce mistakes are common, and almost anyone can make these.
Sometimes, it is important to make these mistakes to learn from them.
"We Learn From Failures, Not From Success"
Let's keep this thought in mind, and proceed with our blog for the day because we listed the eCommerce mistakes to avoid, along with some bonus tips!
So, Here We Go!
Holiday eCommerce Mistakes to Avoid During Festive Season
Almost 40% of the sales representatives say the closing sales calls are the part that they dread the most. But a good close can be the difference between a deal won or lost. But while making these closing calls sellers or marketers make various mistakes.
Table of Contents
(Jump to the section that interests you the most!)
Let's look at some holiday eCommerce mistakes to avoid during the festive season and beyond.
1. Not Understanding the Prospect's Purchasing Process i.e. Buyer Persona
Running a business without knowing your ideal audience is like fighting a boxing match with blindfolds on. No punch would land in the right spot.
So, if you don't want to get knocked out in this competitive industry, you need to find out who your target audience really is and cater to their requirements.
Finding out your target audience would help you create personalized pitches that users can connect easily with. If you know your target audience, you can create personalized content they'd love to read, engage and interact with.
So, make sure you know your target audience, as this could be amongst one of the biggest holiday eCommerce mistakes to avoid. Without knowing your target audience, you'd only be shooting in the dark, hoping to hit the bullseye by chance.
To understand your audience, you can ask yourself these questions:
What's your target demographic like age, gender, marital status, and more?
Where do your customers live?
What is their buying behavior like what products do they buy more, etc.?
What platforms are they active on?
What challenges do they face in their business or daily life?
What are their job roles/profiles?
If you have answers to these questions, you have a good idea about your target market. But there are many other questions you can answer to have a perfect idea about your ideal audience.
2. Limiting Promotions to Discounts Only
No doubt discounts are the most reliable method of booming your festive sales.
But, it can also turn into one of the holiday eCommerce mistakes that you must avoid if you depend on it too much. It is said that during the holiday season, the more discounts you offer, the less money you make.
Too much discounting may also question the quality of your top eCommerce business.
There is a misconception among buyers that lower prices indicate an undervalued product. So, don't rely on giving discounts only. You can also prefer other promotional techniques like,
BOGO offers
Combo offers
Free gifts with purchase
Free samples
Free shipping
Free or complimentary subscription
Here's an Example From a Brand for the 4th  of July Sale,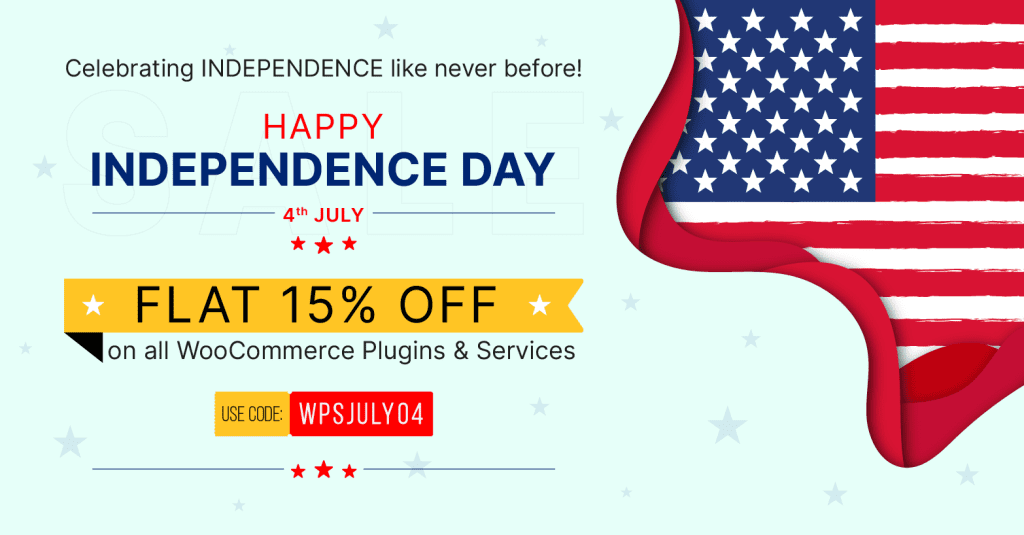 They have decided to use GIFs of fireworks, to make their promotional mails attractive. You can also use these tactics. This would compel customers to spend more to get more discounts, and eventually, you'll make more sales.
The Festive Season Is Ready To Commence!
Keep A Close Eye On The WP Swings Offer Page…
3. No Influence No Authority
As a brand, it is your responsibility to evolve and adapt to the latest marketing trends and strategies. One such popular marketing strategy is "Influencer Marketing". In fact, many marketing experts will say it is hands down one of the best methods of marketing.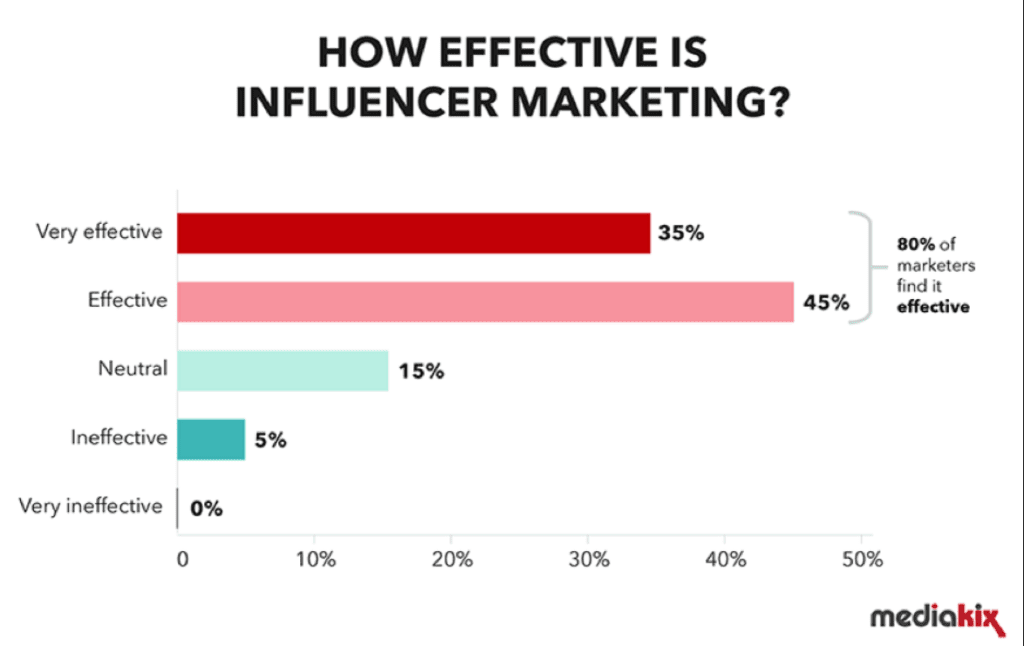 Over the past few years, Influencer Marketing has become a quintessential part of marketing and is also showing effective results. Not taking up this marketing strategy is among major holiday eCommerce mistakes to avoid  Because the numbers don't lie – on average, for every $1 business spend on influencer marketing, they make $18. 
If you are new to this, don't worry
Influencer Marketing is the most used, among various social media strategies. When a social media influencer works with a brand to promote its product or customer service. A social media influencer is a person who has gained credibility in a particular niche on different social media platforms. They can influence their followers to buy a certain product or take a certain service by promoting it.
4. Burning Yourself With the Manual Workload
"With great holiday sales, comes a great workload."
Holidays are the time when people are on a shopping spree. And the more they shop, the more you're burdened with work like sending follow-up emails, offering customer service, replying to common queries, and so much more.
If you invest your time in these tedious tasks, you won't get time for other useful things. So, the best solution is to automate those tasks that can be automated.
And to automate tasks, you can use a marketing automation platform like HubSpot, Salesforce, Zoho, etc.
I'd recommend you to go with CRM Integration for Zoho as it is user-friendly and easy, to begin with.
Using CRM, you can automate email marketing, set up chatbots to reply automatically to basic queries and track and analyze your customers' data for better insights.
If You Want To Integrate Your WooCommerce Store With CRM.
We Have a Perfect Solution for You!
5. Complicated Checkout Process
A complex checkout process prevents users from paying you.
And if you don't simplify your checkout process, it can be one of the major holiday eCommerce mistakes to avoid, especially during the new year sales or any other holiday sales.
They may add the items to their cart, but because of your convoluted checkout process, they may not complete the order.
It was revealed in a study that checkout optimization can increase conversions and revenues by 35.62%.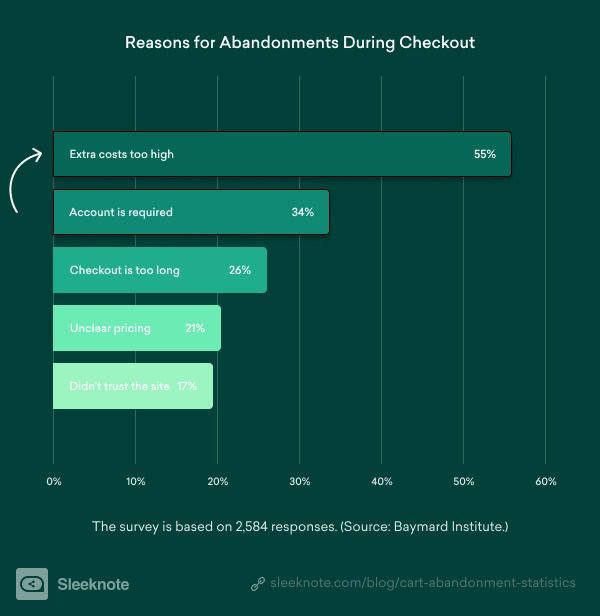 Hence, you must improve your checkout process to make it smoother.
Here are a few ways to smoothen your checkout process:
Minimize form elements and eliminate unnecessary fields
On the checkout page, do not add any button/link that can send them back to the previous page
Allow guest checkout and social login for easy checkout
Improve the navigation of your website

Create an exclusive offer on the checkout upsell order bump WooCommerce page. 
Implementing these points would definitely help you enhance your checkout process.
Imagine Checkout Upsell Offers like Smart Skip & Offer Upgrades!
You can not miss this out…
6. Focusing On One Marketing Channel Only
During new year sales or any other festive sale, eCommerce businesses usually prefer email marketing as one of their most eminent tools to stimulate promotions. Especially the events of Black Friday and Cyber Monday will be going to avail maximum output through emails only.
Though emails are not dead, they are not the only platform for marketing.
But mere emailing will not reach a wider audience. Thus, you need to spread your marketing wings on other platforms too like Facebook, Instagram, Twitter, Snapchat, Pinterest, etc.
Statista shows there are billions of active users on these social platforms,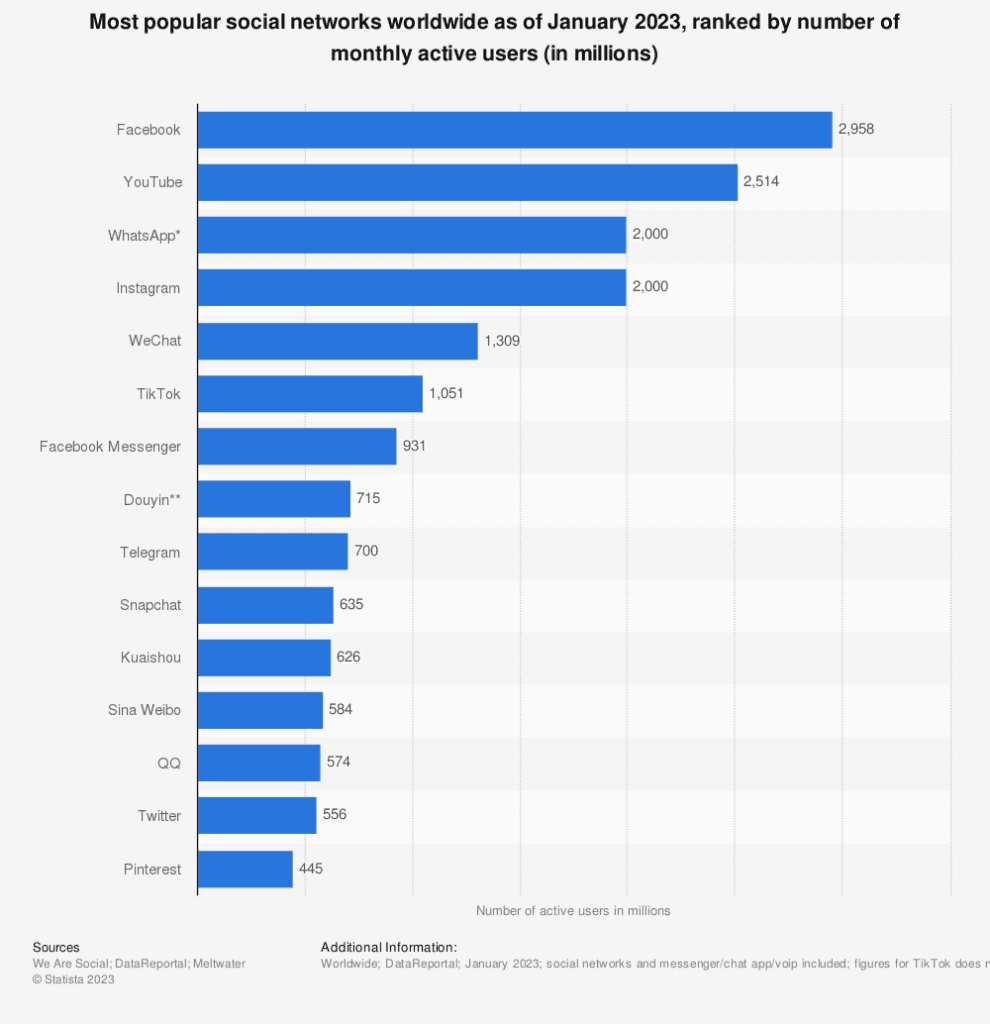 Reach your interaction level with those prospects who haven't even opened your emails in the past 60 days. Now, use these emails and sync them with the social channels of your choice.
You get several mediums on these social platforms you can use to communicate with the audience. One of the most trendy mediums these days is chatbots. They are easy to build and set up and don't require too much effort and market your brand pretty well.
Apart from messenger bots, you can also make use of features like
Live videos ads
Recorded videos
Facebook groups
The surprising part is that you will notice a sudden enhancement in responses to your ads from your inactive subscribers.
7. The Inaccurate Content of Landing Pages
We neglect the content of our landing pages, it's true.
Sometimes, it is difficult to depict why the landing pages are underperforming. This is one of the holiday eCommerce mistakes that might sabotage your conversions. So just avoid them as they are reluctant to your targeted holiday sales growth.
Here are some tips you need to take care of to write great copy for your landing page:
Don't bore your landing pages with overloaded content. Give a quick glance to your visitors about what actually you do and how you could benefit them. Nobody wants to waste their time going through a chunk of paragraphs.
Some of the tools are,
Unbounce
Instapage
Leadpages
Launchrock
User testing
Minimize redirects, heavy images, and infographics as they tend to slow down the loading speed of your landing page. Use tools like Google's page speed insights to examine the loading speed of both mobile and desktop.
Avoid ineffective CTAs with lame messages. Use strong and creative verbs that force your customers to take actions like "Start For Free", and "Get Me An Expert". And perform regular A/B testing on your landing pages.
Implement social proof on your landing pages. For example, WP Swings boasts a case study & testimonials as social proof on their homepage.
Avoiding this sale mistake can result in better conversion rates and more engagement on your landing pages. Not only in the new year period but also beyond it.
8. Lacking a Solid Return, Refund, and Exchange Structure
30% of all the products bought online are returned.
This means 3 out of 10 products you sell would come back to you. And if this number of returns can come, you need to be prepared for it.
Not having a solid return and exchange structure can be a huge one of the holiday eCommerce mistakes to avoid. This is because many users stick to a brand just because they have an amazing RMA policy.
While building your return, refund, and exchange policy, you need to take care that no customer suffers while returning or exchanging for them.
The easier you make it for them, the more they'll prefer you over your competitors.
Manage Return, Refund, and Exchange Requests With Ease!
Our Best-Selling RMA for WooCommerce Plugin Will Make It Easy for You to Handle All Your RMA-Related Requests.
9. Not Utilizing Social Media Properly
Social media can bring significant holiday sales to your online store.
According to Forbes, 76% of social media users have purchased something they saw on social media. This shows that if you speed up your social media promotions, you can multiply your sales.
You can try different methods to promote your products on social media. You can use trending hashtags, host a giveaway, offer free gifts to your followers, or run a marketing campaign.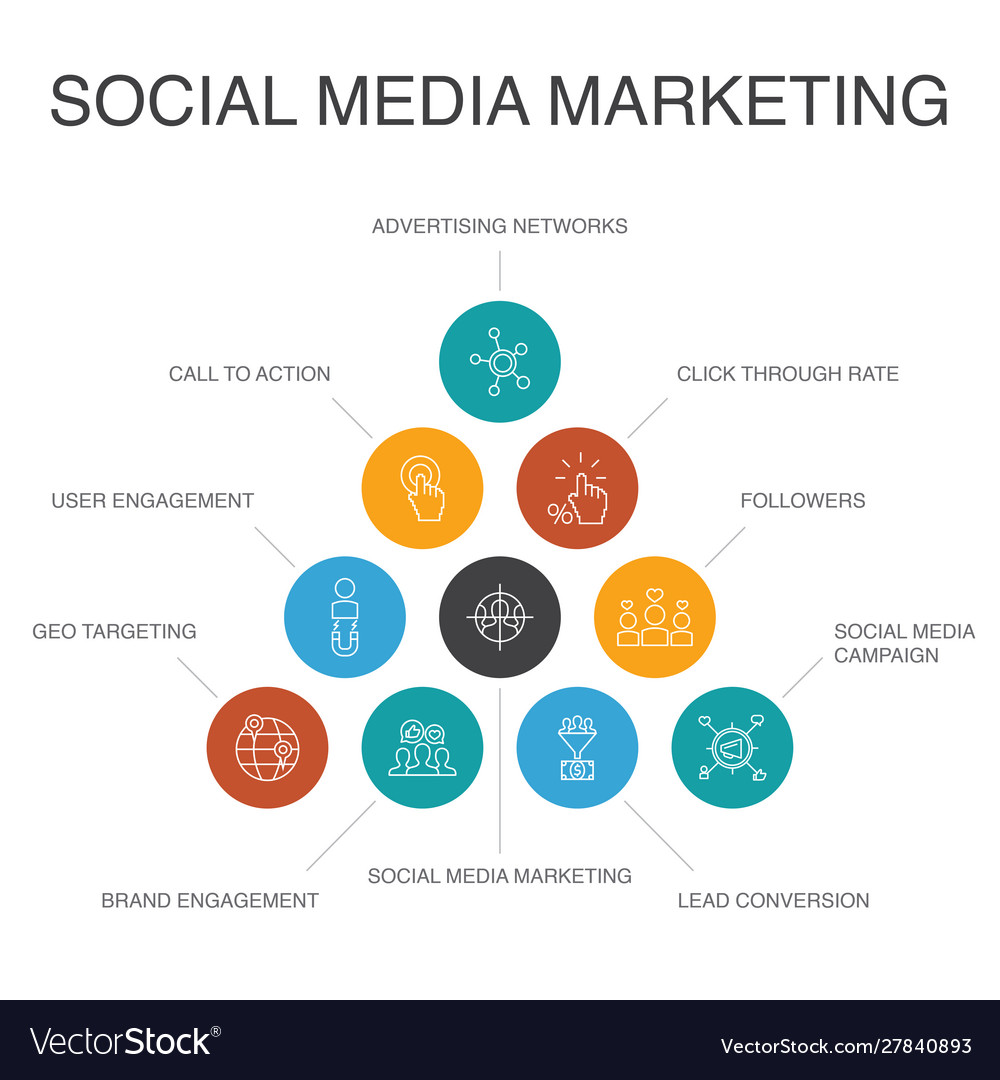 Share these types of posts on social media to catch the attention of your target audience. But while marketing on social media, always remember to stay relevant. Acting like a desperate salesperson on these platforms will lead you to nowhere.
So, make sure you don't push your audience to take action. Don't share posts that are only meant to promote your product. Instead, share posts that tell them the benefits of your products and how they will help them in their business.
Bonus Tip:  Traffic coming from social media has lesser bounce rates than organic or direct traffic. That means if somebody visits your website through social media, they'd engage more than others and will be more likely to convert. All you need is to offer them an unprecedented experience.
10. Unable to Analyze and Comprehend the Trends
Businesses that do not consider this point fall short in their results. If you don't want to be a part of those businesses' lists, you need to analyze and understand the data.
Analyze last year's trend around the new year's season. Look what changed as the new year season approached. This will give you an idea of what to do to stay in the good books of the customers.
But remember, every trend fades away.
So you can't totally depend on last year's trends as well. Something new will be in the limelight in the current season, so you need to monitor that as well.
You can analyze what your competitors were doing during last year's new year season or festive season.
A competitor analysis will provide you with actionable insights on what can be done to stay ahead of your marketing rivals. You can check out the best-selling products of your competitors. And what kind of content they generate. What keywords they are ranking on or on what keywords their ads are appearing on the search engines, etc?
Other than that, you can track what products were trending in your niche. Or what changes were taking place on your website last year this season?
To analyze trends, you can use free tools like Google Analytics, and Google Trends.
You can research the upcoming trends to be better prepared. We have discussed this in the upcoming section.
What's Your Plan For Coming New Year Sales? Sales Trends & Predictions For 2023.
You obviously can not travel back in time to fix your holiday eCommerce mistakes, and you also can not move ahead the time to know what the future looks like. But, you can do the next best thing– You can predict the future and research these trends, and figure out the holiday eCommerce mistakes to avoid. 
Let Us Jump Right In!
1. Boosts Holiday Sales With Artificial Intelligence (A.I.)
Artificial Intelligence is here to stay and change the marketing and sales game for good. A.I. makes sales more effective and productive. It helps your team to gather valuable information about your customers, and then use this information to provide them with a customized and personalized experience.
There are other ways to boost your sales as well,
Predict

Cross Sells and Upsells

 

Automatically generate leads and refine the sales funnel
Introduce trends like Chatbots and Voice Searches
Increase Customer Relationship Management (CRM) adoption
Optimize your Marketing Messages.
Let's take Lenskart's example for integrating A.I. into their marketing strategies to boost sales,

2. The Millenial Factor
Millennials are said to adapt to new technologies faster because they are tech-savvy. So, if a brand is planning to change or give in to new trends and technologies, you now know your target audience.
If your brand is online-based then this factor will affect your work in many ways. According to a study, 68% of Millennials are looking for a more integrated shopping experience. So, if you're looking to focus on this group of people, the best way to do so is to offer a seamless shopping experience that focuses on technology.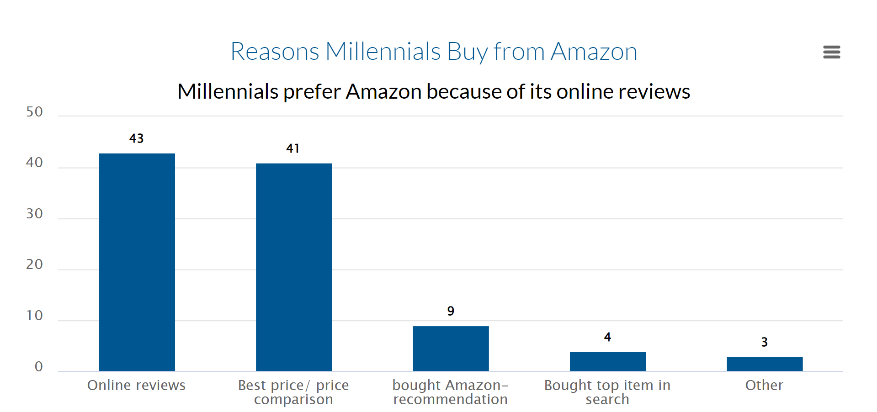 But, again why are millennials so important to marketers? Many millennials research online, test products in stores, and seek out honest reviews before making a decision to buy. Thus they represent an important market for advertisers and consumer companies alike, both in the online and offline markets.
3. Bet on Customer Experience
Sellers live by this particular principle,
The Pareto Principle — or the 80/20 rule — says  80% of a business's revenue comes from 20% of its customers.
So, if 80% of the revenue is solely dependent on the customer experience, it becomes important to provide them with a customized experience and meet all their requirements. It was revealed in a study that was conducted by GlobeNewswire that 49% of buyers make an impulse purchase after receiving a personalized shopping experience.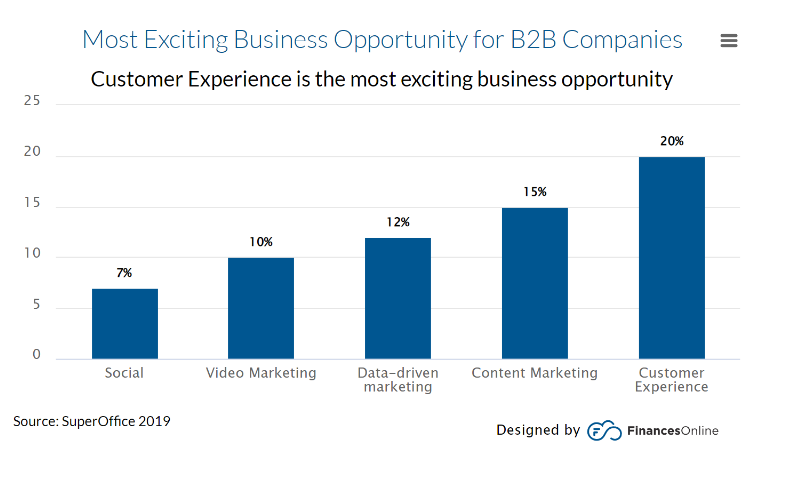 Why is it important to bet on customer experience?
It helps to increase the sales revenue
It helps with customer retention
Increases customer loyalty and engagement with the brand.
Learn How To Reward Your Customer's Loyalty And Enhance Their Experience!
Increase Your Online Store's Brand Loyalty, Customer Retention, And Conversion Rates…
To Sum Up…
These were some of the trends to look out for in 2023.
In this blog, we have tried to cover all the possible aspects that will help you to generate great sales revenue during the festive season, and we have also mentioned the holiday eCommerce mistakes to avoid that will help you to boost your sales and revenue. Still worried about increasing your store sales? Check this resource out, 

I hope this festive season brings your eCommerce store sales & growth.
Happy Selling!!!