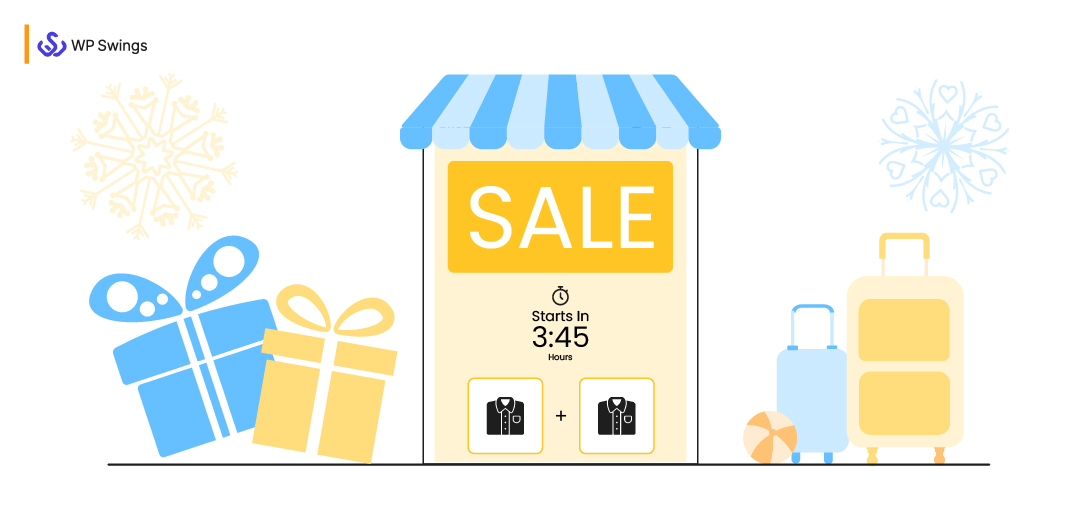 The holiday season—joyful, exciting, and festive time of the year. The span when the merchants get the golden opportunity to either achieve or fail annual revenue targets. As this is the busiest shopping season of the year, therefore there is typically a lot of worry😯. And, especially this year, the holiday season is gonna see a high tide of online business….which is why we need an eCommerce holiday readiness.
This year's holiday shopping bonanza is going to be enormous, for the reason that how positively the epidemic has affected eCommerce sales. If your online storefront needs to be fixed, NOW is the time to do it with the forthcoming holiday shopping season in mind!
eCommerce businesses are already getting themselves all set for the 2022 holiday season, expecting more customers to shop and make larger percentages of their purchases online than ever before. Deloitte estimates that this year's US Christmas eCommerce sales will climb up to 15% from last year, amounting between $210 billion and $218 billion. The ability of a company to fill orders as online sales rise will determine if it has a successful year.
The earlier you start planning your holiday discounts and promotions for your online business, the more likely the business is considered to be successful and seamless for both you and your customers.
For the approaching holidays, your customers must have already created wish lists. Time to GET SET GO for your Holiday Prep too!
The approaching weeks will be filled with events, from Thanksgiving to New Year's Eve. Online purchases are anticipated to climb by 170 percent throughout the holiday season in the post-Covid situation.
You'll have a better holiday season and new year's start if you FOLLOW these 12 eCommerce holiday readiness tips.
Holiday Readiness! What Is It Exactly?
If you are from an ecCommerce sector, then you must be well aware of the term holiday readiness. Nevertheless, let's begin with that!
Holiday preparation is nothing more than preparing to advertise your company and product well in advance of the holiday season.
And this year's holiday season is just around the corner. Start preparing NOW! Due to the unusual Covid 19 circumstance, last year was difficult for each and every one of us. The majority of us spent our holidays apart from our loved ones, but not this year!
Even though people will be spending the holidays with their families, they still prefer online shopping.
Because of this, the e-commerce sector needs to seize the chance to convey joy through your enterprise by preparing for the holidays.
If you're seeking email marketing advice for the full holiday season, don't forget to look over our Email Marketing Guide.
Optimize Your eCommerce Store For Holidays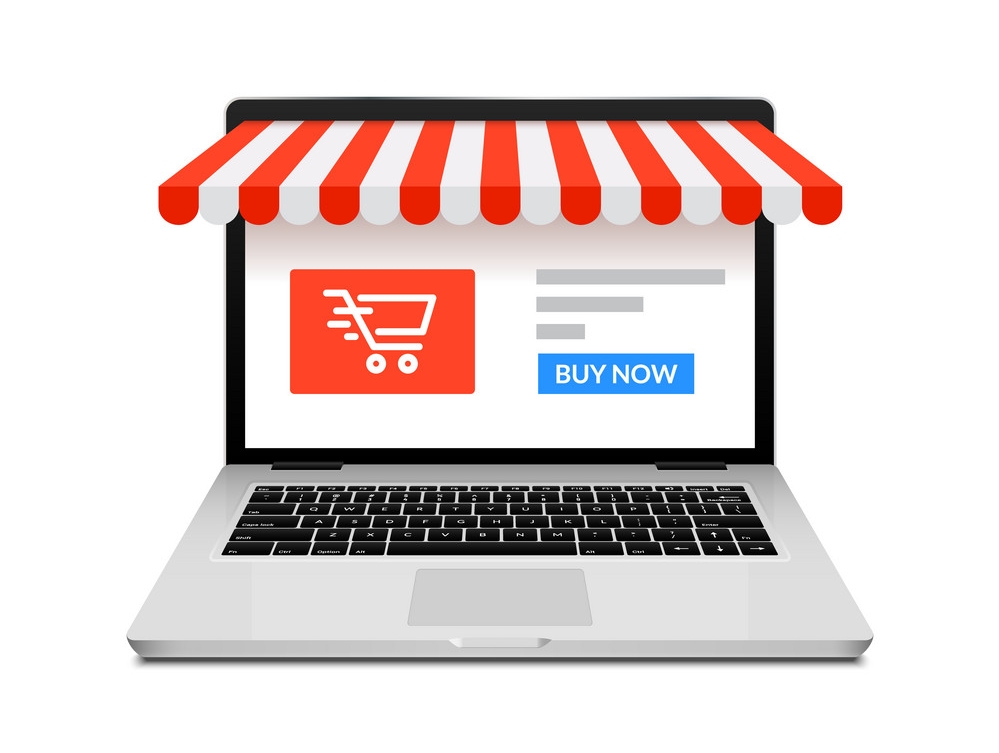 People are typically more joyful around the holidays. They often anticipate joyful appearances from online merchants too.
Stores decked out in Christmas garb show that they are ready for the upcoming holidays and blooming with tempting goods and deals!
To take advantage of this opportunity the most, you must redesign your store. Step off the ground to attract potential consumers' attention and thrill them about your presence.
You can utilize any number of holiday-based WordPress themes(free or premium). You can always return to your standard one after the season is finished.
Or, if necessary, you can work with developers to modify your pages and layout.
You may always receive assistance from WordPress plugins, such as WP Christmas Class, that can aid you with unique decorative elements for your store.
Let's move on to the eCommerce holiday readiness advice that can aid you in the procedure.
Wanna Know Some Remarketing Strategies for Holidays?
The effective remarketing strategies that can push your holiday sales and bring users back to your website.
eCommerce Holiday Readiness Tips: Make Your Website Engaging
1. Get Attractive Banners
A banner is a fantastic tool for showcasing your most popular deals and promotions. Using a holiday banner, you can quickly dazzle your readers with the best festive bargains and specials.
Make a stunning banner that can capture the attention of potential buyers. Include the finest deals you have for the holidays and Christmas.
Make sure you use the same banner, which links to your landing page, to advertise your deals on other social media networks. The goal is to spread the word about your offer to as many individuals as you can.
They will then be aware of what they are missing out on if they don't come into your store. Additionally, they'll anticipate finding more deals in your shop and spending more time browsing to find things that suit them.
Just like the ithemes example below. On their landing page, they have featured a fantastic Christmas banner that features their best discount offer.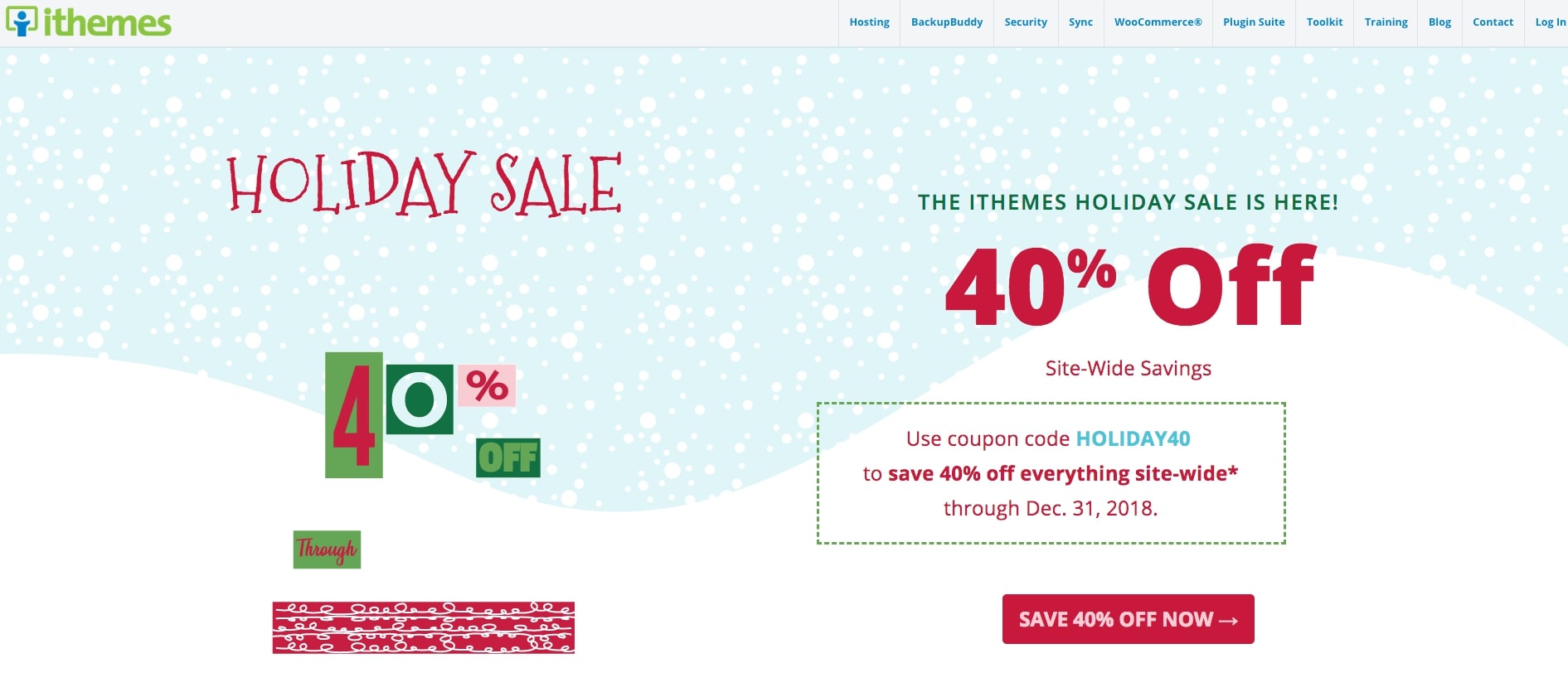 2. Eye Catching Holiday Pop-Ups
These days, pop-ups are a popular tip for eCommerce holiday readiness. They can be quite helpful for highlighting deals, lowering cart abandonment rates, or displaying discount codes and coupons. Thereby, assisting your customers in choosing the best purchasing route.
You can use pop-ups for
Setting up a pop-up to display your finest Christmas deal to someone who is briefly perusing your store with the intention of leaving without making a purchase. (Commonly referred to as exit intent pop-ups)
A pop-up highlighting deals on any other related products when someone adds a thing to their cart, which may persuade them to buy more items.
You might put a cart abandon pop-up with promotional codes or holiday discounts on the total to deter customers from leaving if they are about to abandon the cart.
Don't forget to embellish your pop-ups with lovely holiday patterns that convey the spirit of the season.
Below is the Packed Party example. Their subscription pop-ups have been tastefully redone with a festive Christmas flair.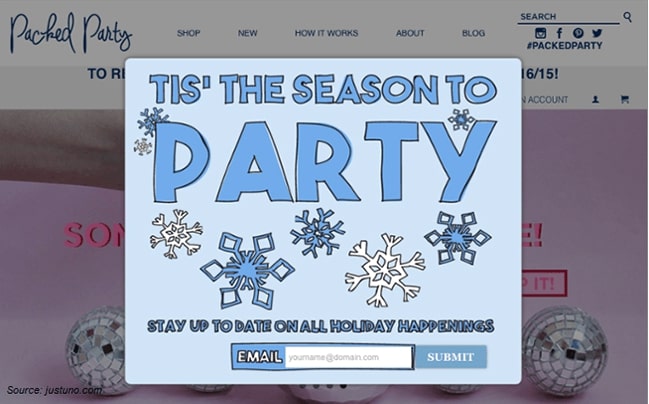 Utilizing pop-ups often aims to boost the likelihood of engaging with a growing number of customers in your store, thereby, increasing the likelihood of a sale.
However, utilizing too many pop-ups might be obnoxious and turn away clients. Don't overuse them.
3. Embrace The Festive Look
An online company needs to dress up for the holidays just like a physical store does to draw customers. However, this may be accomplished rather quickly with the push of a button.
WooCommerce makes it simple to add decorations to your website, such as changing the background colors and fonts, adding banners, creating slideshows, and even coming up with original ideas that you won't find on any other eCommerce platform, like adding music or a countdown. For practically anything, there is a plugin available!
It's a lot of fun to get into the Christmas mood by adding music to your website to fully engage all of the senses. Jingle bells may be played on your entire site or just certain sections of it— thanks to the Christmas Music Plugin by BDA, a free WooCommerce plugin.

A fantabulous eCommerce holiday readiness tip to include your clients and get them pumped up for the holidays is by adding a countdown! The Christmas Countdown Widget, which shows old Saint Nick counting down the days till Christmas, is a public favorite and can help build urgency to speed up the checkout process.
4. Create Mind Blowing Offers, Exclusive Discounts, Countdown Watch
What can be a better incentive than a holiday bargain to entice potential customers? Discount pop-ups on your website is one of the most common ways to advertise bargains. Pop-ups must be included if you want to attract customers and announce your festive promotions. A pop-up to keep your clients interested will greatly help to raise those purchases if you don't utilize a theme, which some themes will do for you.
A pop-up on the first page of your website is a terrific method to advertise any holiday discounts…request an email address to which you may send additional discounts. Thus, even if the customer chooses to leave the website, they will at least be added to the email list to receive further discounts, which will ideally persuade them to come back to the website and make a purchase.
Exit pop-ups are a fantastic technique to make sure the deal is completed and to lessen the effects of "cart abandonment." When a user has a cart filled with goods to purchase but leaves the page without making a purchase, this is known as cart abandonment. A festive exit intent pop-up that offers them an additional discount or promotion to influence the sale can be made to stop this from happening. To further influence those sales, keep these pop-ups lighthearted and festive.
Additionally, remember to maximize the savings on well-known holiday sale days like Black Friday, Cyber Monday, and after-Christmas bargains.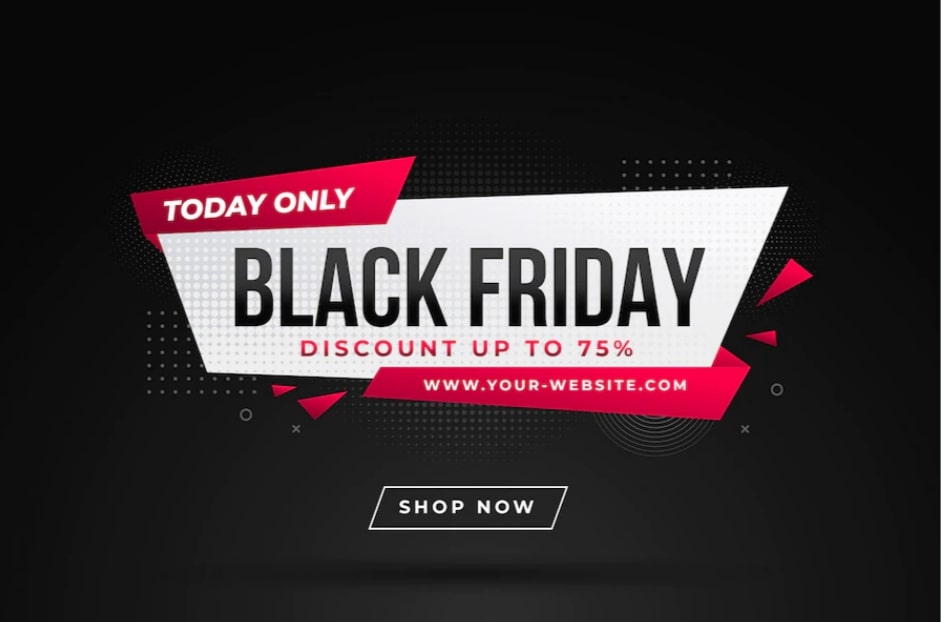 Learn how to make your store ready for Black Friday and Cyber Monday!
Make your store stand out from other eCommerce businesses with the biggest sales week of the holiday season.
5. Promote Your Products
The first step on the agenda for the Christmas season is to inform your target audience that you have the in-demand products in stock.
It takes time to complete this process, and simply previewing your products online is insufficient. You must advertise your products on as many merchant stores as possible in order to increase conversion.
One of the many plugins in the WordPress repository will help you speed up this procedure. You can create your product feeds using these plugins in compliance with the various formats used by merchant centers such as Google Merchant Shop, Facebook Dynamics, eBay MIP, etc. Later, you can promote them to the merchant stores you want. Just like we have promoted our product on twitter
Presenting a complete solution for your Return Merchandise Authorization policy of your #WooCommerceStore!

Leverage all in one RMA solution, & enjoy 30% off!

Hurry up, offer will end soon! ⏰

➡️ https://t.co/e35ryJfFaR#WooCommerce #Envato #WordPress #plugindeals #WPSwings pic.twitter.com/DJO7ozHNO0

— WP Swings (@wpswings) June 23, 2022
Using our several WooCommerce plugins like RMA, Points and Rewards, Gift Cards, One Click Upsell Funnel and more, many online store owners have been able to do it successfully. We advise you to follow suit.
6. Perform A Conversion Audit
Improving elements of your website that encourage visitors to become customers is conversion optimization. There are a few recommended practices for eCommerce sites that you might consider testing.
Simplify your checkout process by removing any unneeded fields from the checkout's main form and navigation menus.
Offer a variety of shipping options. While some customers would choose to pay more for quicker shipping, others might prefer the least expensive choice.
Add trust seals to your cart and checkout, offer free shipping for orders over a certain amount.
Offer a variety of payment methods- Give your customer multiple payment options. Amazon Payments, PayPal, Stripe, and other payment processors are just a few of the ones WooCommerce offers.
Add a gift-wrapping option- If you wish to charge for it, gift-wrapping can assist increase conversions and average order value.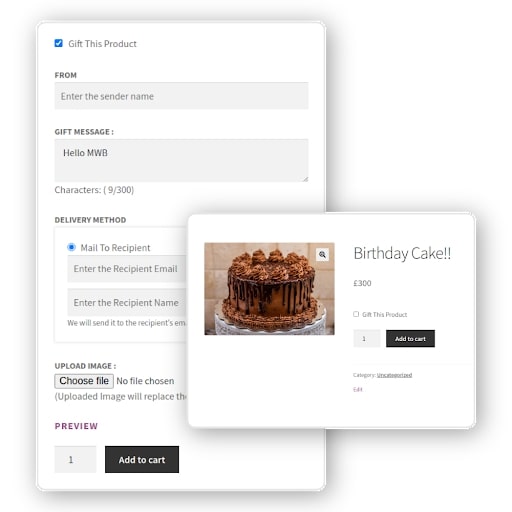 Implement a live chat tool to attempt to imitate the degree of care they would experience in-store.
Make sure your contact information is prominent and always accessible on your website.
Expected arrival dates should be given; this is especially important around the holidays when shipping times can vary and cause delays.
Create abandoned cart deals. Since 69 percent of online visitors typically leave their shopping carts empty, fixing this issue for your store should be a key concern. The ideal option for you is the One-Click Upsell Funnel and Upsell Order Bump Offer plugin.
Don't forget to add new features to your website far enough in advance so that you have time to thoroughly test them and fix any problems.
7. Bundle Offers Never Go Wrong
Making engaging Bundled products is another approach of eCommerce holiday readiness to increase your sales during the busy holiday season. Products that are offered in bundles are groups of products that are sold as a single item for a single price, typically at a discount. This helps increase sales and motivates clients to purchase more goods in the belief that they are getting a better value.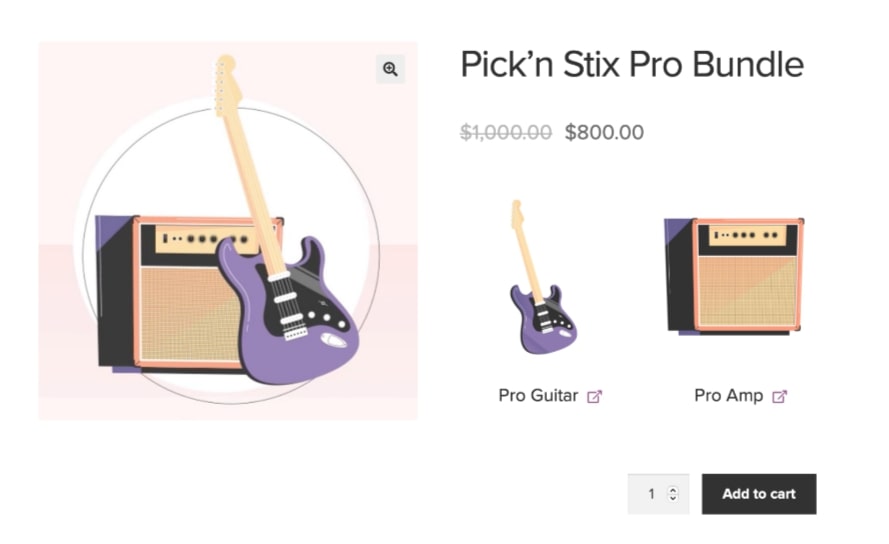 Bundles are especially useful during the holiday season since they let you make gift baskets that can be sold as bundles to clients who wish to buy presents for friends and family. By doing this, you can also incorporate items that complement one another or go well together to create a gift set that is ideal for the holiday season and will please customers and increase sales.
8. Attractive Gift Ideas
Try coming up with original gift suggestions for your customers. You can set up fun puzzles or quizzes that all of your subscribers can participate in.
Anyone who makes a purchase will be able to participate in the raffle draw and have a chance to win a special prize. Make them feel as though they have a chance to receive something extra in return for purchasing your stuff.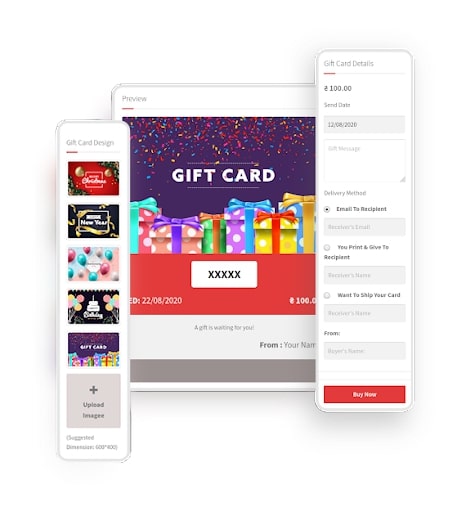 The finest ways to draw customers into your store and transform them into potential leads are through these kinds of strategies. No matter their age or gender, people want to win because they can win something. You can also use Gift Cards for WooCommerce.
9. Build An Emotional Trust
Even though most of us find holidays to be enjoyable times, not everyone is as fortunate to be able to enjoy a joyful holiday. So, helping them is only natural. Many of your clients share this sentiment.
You can organize a charitable campaign throughout the holidays in which you give a portion of the proceeds from all of your purchases to those who are less fortunate. This will be viewed as quite kind by many customers, who will probably make a few more purchases.
This will enable you to increase sales as well as develop into a more charitable person by giving to those in need. You will be pleased with your business, and the neighborhood will regard it with greater respect.
10. Establish Marketing Campaigns
You set with a call to action for the busy season? If not, you should incorporate email marketing efforts to have one. Mailchimp is a favorite of ours.
You're prepared to move forward once you've established your goals. Email marketing efforts are advantageous since they give you a way to stay in touch with your customers. Giving them extra attention will keep them as devoted customers of your items and enable them to receive any new information on products or exclusive deals.
They most likely signed up for emails because they enjoyed the product. Additionally, it will enable you to get consumer feedback in the form of testimonials or success stories!
Email marketing is a terrific approach to have a more affordable kind of advertising because it's free and lowers the amount of times you have to pay for advertisements. You can also take the help of a PDF Generator to generate and download pdf files from WordPress sites.
Convert your live @WordPress pages into pdf & allow your users to share web pages & products easily using WP Ultimate PDF Generator. 📄

Use an all-in-one #WordPress pdf solution & grab 40% off.

Hurry, the offer is about to expire! 📅https://t.co/0nUPmulqRt @envato#WPSwings pic.twitter.com/vaUqDXOjYI

— WP Swings (@wpswings) June 24, 2022
11. Test Everything Prior To Panic- Website Speed, Latest Version, Technical Issues, Stocked Inventory
If you have recently installed something, such as a guide for buying Christmas gifts or a feature that has become commonplace for your website, such as shopping carts, test it out before the holiday rush. While the holidays are in full swing, it's possible that you won't have enough time to deal with broken links or resolve a problem with your payment method.
Some of the key duties you should focus on:
Checkout process
Payment gateways
Shipping calculators
Coupon codes, referrals, discount offers
Mobile optimized
Site navigation
Sites that link to landing pages as well as buying guides
CTA buttons are everywhere on your website
Plan ahead and include necessary extensions to boost productivity, draw in clients, and make sure you fulfill your commitments.
12. Take Advantage Of Integrations- Salesforce Integration
Additionally, you should spend money on plugins that can assist with data integration because doing so can help you save a tonne of time and money! Also Salesforce integration can be a better go.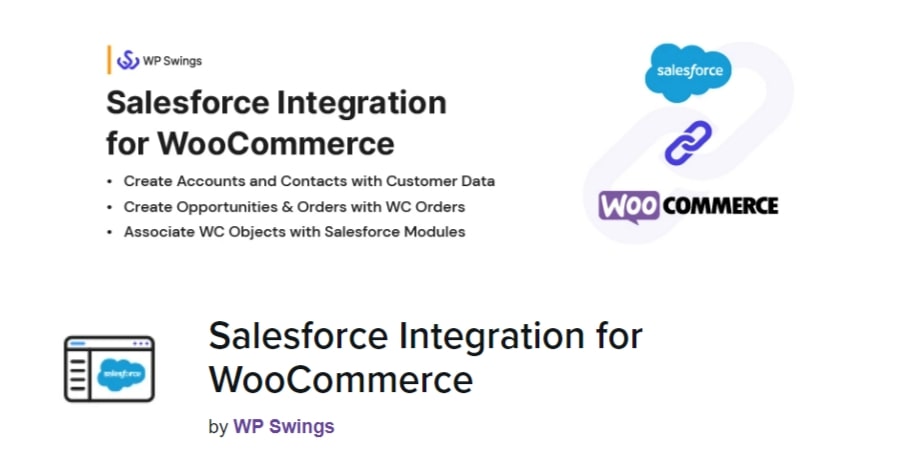 The holiday season is usually the busiest time of year and having to manually input all your orders into QuickBooks to reconcile your sales will take loads of hours! This year, save that precious time and enjoy your holiday by using various integrations!
Salesforce Integration? Not A Tough Task To Do Any More!
Learn and explore the easiest steps for WooCommerce Salesforce Integration along with the reason and benefits to integrate it.
Follow What Suits You The Best
Use even a handful of these twelve eCommerce holiday readiness tips in your online store, and over time, watch your customer retention rates rising, huge boost in income, and your reviews and recommendations growing.
Drop a comment and let us know the area most important for you during the holidays.