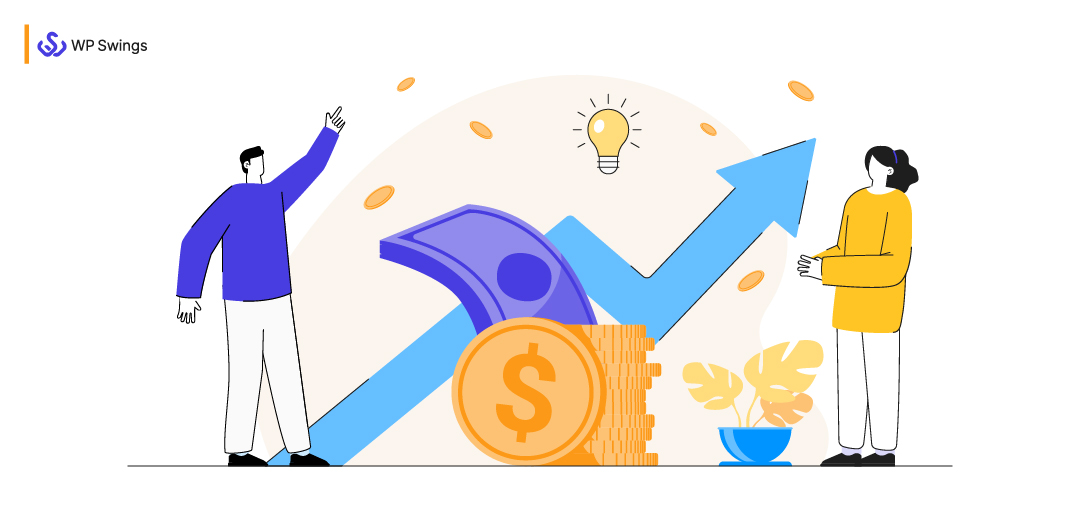 Hello, Folks Out There!
Today I am back with an interesting topic of WooCommerce Tiered Pricing Structure…
Let's not waste time and start with our article. First of all, let me explain to you about the WooCommerce tiered pricing… and then step by step I will explain every part of the tiered pricing strategy that you must know…
When selling goods and services online, there are several pricing alternatives. The two most common pricing schemes are volume pricing and tiered pricing. Each choice has advantages and disadvantages depending on whether you run a subscription service or are an online retailer of items.
In this article, we'll focus on the tiered pricing structure, outlining its key characteristics, advantages, disadvantages, future aspects, and recommendations for developing tiered pricing.
Introduction to WooCommerce Tiered Pricing!
Tiered pricing is a business concept for generating revenue from services and features depending on the service levels that clients choose. Packages or plans with a specific amount of features are referred to as tiers.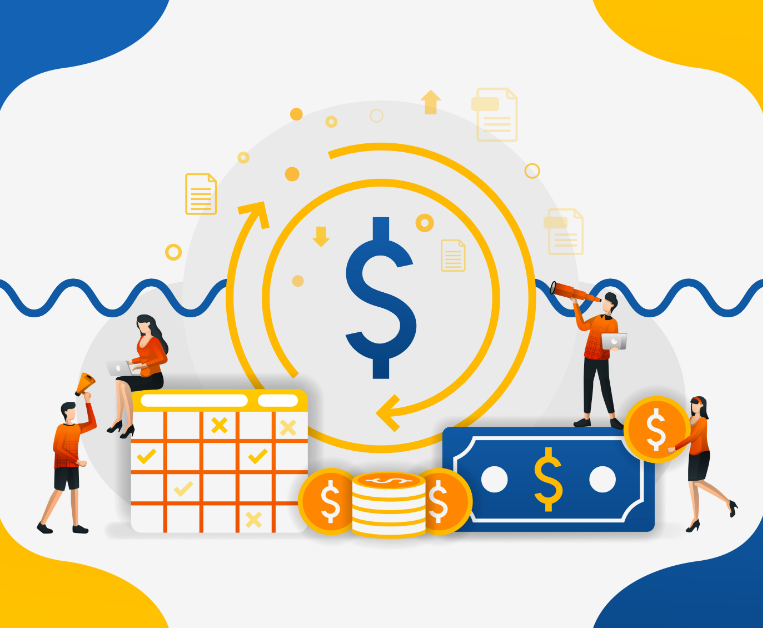 Customers go to the next level, where a single item has a different price, whenever they have used up the number of services supplied within the same tier.
Long-term plans and packages typically provide discounts. Tiered pricing has two key advantages:
Customers are drawn to form a long-term partnerships.
Revenues for service providers grow with time.
Customers start paying for the tier that best suits their needs by subscribing on a monthly or annual basis.
The quantity of pieces and features offered determines each tier.
Not only this, tiered pricing gives your clients choice and scalability while giving you the chance to upsell various service tiers for extra income. If your clients frequently make bulk or more frequent orders, or if your firm has a subscription-based business model that supports several levels of service, a tiered pricing strategy or tiered pricing model can be the ideal fit for your company.
Bulk Orders need Bulk Editing Too!
Confused??? Click the below tab, and follow the steps to make yourself clear!
If we talk about a WooCommerce tiered pricing model, as the number of items purchased increases, the price of the goods decreases or discounts rise.
Suppose you are a B2B manufacturer who sells components to other companies. If your client purchases five of these, each one costs $5. But if they buy 10, the first five still cost $5, but the last five only cost $3 apiece. If they buy 20, the last 10 will only cost them $2 a piece.
Want to Know More About… Tier Pricing WooCommerce!
Although all users of eCommerce websites are equal, some users are more equal than others. Online retailers with many tiers divide their web viewers into exclusive groups and provide these groups with exclusive incentives. Apart from customer loyalty programs, multi-price tier eCommerce systems include advantages including broad product access, wholesale, resellers, sales reps, contractors, and affiliates. These are just a handful of the numerous tactics that might boost traffic to your eCommerce solution as well as sales and income. Let's examine a couple of them now:
Sales Representatives, Affiliates, and Contractors
Sales representatives, affiliates, and contractors all help your business by directing potential customers to your online store. Why not give them something in exchange for their continued consumer referrals?
You may, for instance, offer first-order discounts to just recent clients of a specific contractor. By doing it this way, everyone wins: the consumer gets a fantastic deal on an item, you make a sale and get a possible lifelong client, and the contractor has the advantage of being able to do something his rivals can't, luring them to keep referring business your way. This is only one of several examples.
How the Loyalty Program Works?
When a shop goes online and sets up an eCommerce platform, loyalty programs are somehow overlooked, despite being a significant component of traditional marketing strategies. With a multi-tier eCommerce system, you may designate membership pricing to woo tiers that are advantageous to both the retailer and the customer. Exclusive discounts are provided to the customer, and the seller gains lifelong loyalty.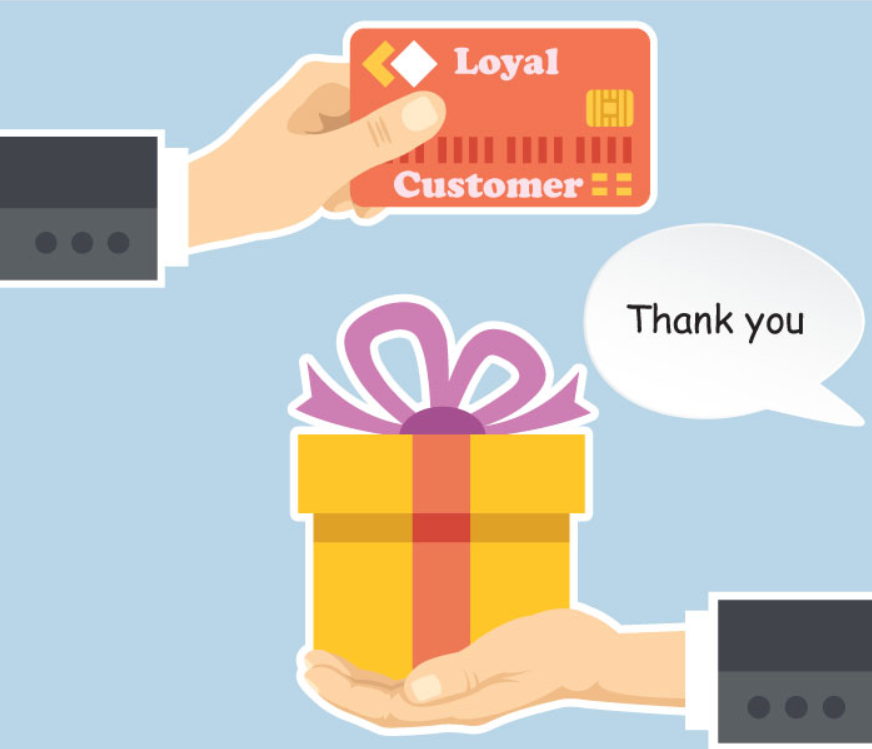 LOYALTY PROGRAMS CAN IMPROVE CUSTOMER ACQUISITION BY UP TO 10% AND INCREASE A BRANDS MARKET SHARE BY 20%.
In reality, loyalty programs may boost a brand's market share by 20% and client acquisition by up to 10%. Furthermore, 69% of customers claim that where they can earn customer loyalty affects their decision about a shop. It would be insane to not create a multi-tier eCommerce system to both motivate and reward loyal consumers given the strong incentives for adopting customer loyalty issues.
Do Loyalty Programs Generate Revenue? Yes, But Only If You Do It Properly!
There are a few effective strategies that will guarantee your loyalty program…
Member Levels & Special Prices
You're certainly acquainted with Amazon Prime, which offers free two-day shipping to select consumers who have a Prime membership in exchange for an annual membership fee. As a result, when shipping charges are calculated during the checkout process for Prime members, they see a slightly different interface.
You may provide tempting bargains like Prime that end up generating you more money over the long term if you have some handy calculations and a thorough understanding of your customers' behavior.
Want to increase the number of members in your program? Just display the member-only pricing next to the rate that non-members pay. The consumer is encouraged to join because they can see the instant cash gain. For businesses that sell wholesale goods, this works great. Increasing membership or income are two objectives that a multi-tiered online shop system may help you reach.
What About Tiered Pricing in B2B eCommerce?
Any organization may find pricing challenging, but B2B businesses may find it particularly challenging. While B2C companies can establish a fixed price for their items, B2B companies must provide their products at various costs to various consumers. Based on how much the consumer is likely to buy and how frequently they might buy from them, they bargain with their buyers and determine a reasonable price.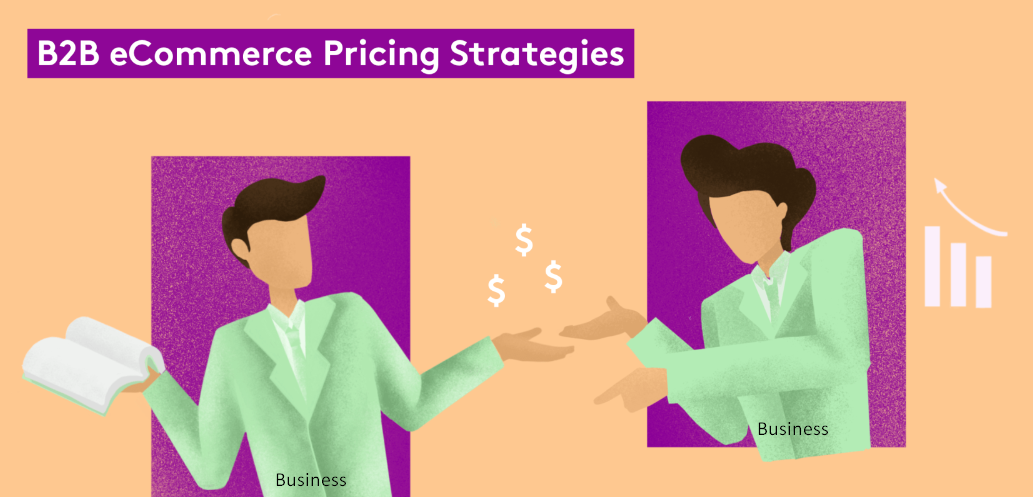 B2B organizations require a predetermined strategy and framework before they begin negotiating with customers since pricing may become rather chaotic. Tiering pricing is one such approach that has been successful for several B2B companies. B2B companies may sell their products and services more successfully by using WooCommerce tiered pricing.
Along With Selling Products and Services, B2B Companies Look for Secure Payment.
Don't Worry You are just a step near to your solution… Want to know more about WooCommerce Pricing?
Three points one should consider while B2B tiered pricing…
Select the Costs and Incentives
After segmenting your consumer base, you must choose the rates and potential bonuses you will provide for each group. You may present customers with groups of top, medium, and bottom prices so they don't have to personally negotiate each contract.
This will make it much simpler for you to keep track of your sales, clients, and other figures. Depending on the market sector they belong to, you may also decide to add rewards to each tier, such as exclusive discounts and offers, when they spend a particular amount.
Identify the Base Price
Even if in B2B, the list price for a product is rarely what the client really pays, it is still crucial to have an alluring yet fair base pricing published on your website for unregistered visitors to view. Before approaching sellers for a quote, many B2B buyers will conduct their research and reduce their potential to a short list.
They could pass over your business if you don't have a price listed, or if the goods are overpriced, they might remove you from their list. When choosing what general pricing to post on its eCommerce site, a B2B organization needs to decide its cost, perform its research on what's competitive, and provide some wiggle room for sales.
Customer Segmentation
Making client segments, or customer tiers is the next stage. Depending on their size, how much they spend, or how long they have been a regular client, several businesses divide their consumers into different categories.
Then, a precise price for items is set for each section or tier. By segmenting your client base, you can simply manage the prices that they are paying and make sure that they are paying the right amount at the register.
Are you Curious to Know the Effective Benefits of Customer Segmentation?
Customer segmentation is the practice of grouping customers that have similar traits into separate groups.
Other than these 3 major points there are Types of WooCommerce Tiered Pricing Models that you must be aware of…
Three Prevalent Price Tiers…
Three common methods of tiered pricing are pricing by features, pricing by the audience, and pricing by usage.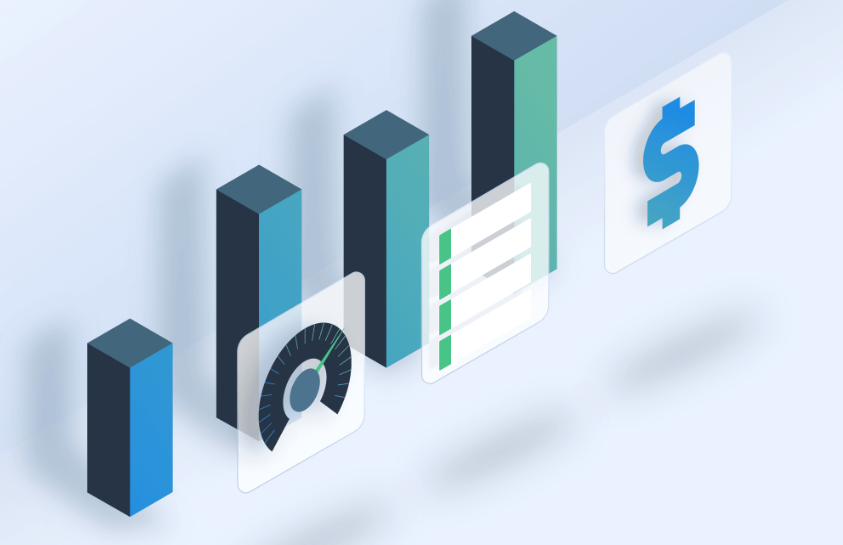 Feature-Based Pricing
This business model is applicable to online shops that sell goods with a variety of attributes. Customers can choose to pay a greater price for all the features, while others might be ready to give up some features in return for a reduced price.
Three choices commonly come with a feature-based tiered pricing approach:
Basics/essentials: This is a less expensive version of your product that just has the features that are absolutely necessary.
Standard: This is a middle-of-the-road, mid-priced version of your product with a few extra features.
Advanced/Premium: This is the most feature-rich, deluxe version of your product that costs more money.
Numerous streaming services have levels of pricing based on features, with higher price tiers granting subscribers access to advantages like more channels or fewer advertisements.
Audience-Based Pricing
Tiering pricing by audience type may be a successful strategy for your company if your product is used by both individuals and larger groups. Options for these tiers may include the following:
Free: A solitary worker has access to a basic version of your offering.
Pro: When several users login simultaneously, your product or service offers a few additional features and advantages than the free version.
Business: A lot of people use your product and can access all of your most expensive, team-based features.
Usage-Based Pricing
Consider giving usage-based levels if your product is made to be used repeatedly. This will enable you to establish pricing categories for low, moderate, and excessive consumption.
How Tier Pricing is Different from Volume Pricing!
To begin, it's a good idea to provide an explanation of WooCommerce tiered pricing. This is significant because, despite popular belief, volume pricing and tiered pricing are extremely different.
Tiered Pricing: There are frequently several levels or price ranges in this pricing structure. Pricing is reduced in accordance with the number of units client orders that fall within a certain range. Additionally, discounting rises when the number of units purchased rises and reaches larger ranges, resulting in lower unit prices for clients.
Volume Pricing: As with tiered pricing, there are still several price points or tiers in the volume pricing model. Additionally, the goal in both situations is to promote greater order. However, depending on the volume level that the purchase reaches, each item in this pricing model is given the same price.
Well, I have explained to you the difference between both the pricing models…
It's easy to see the difference. With a tiered pricing structure, your consumer pays the unit cost for each tier that their purchase moves through. A volume pricing approach, however, charges your consumer the same price per unit for the whole transaction.
If still confused let me explain to you in simpler infographic form: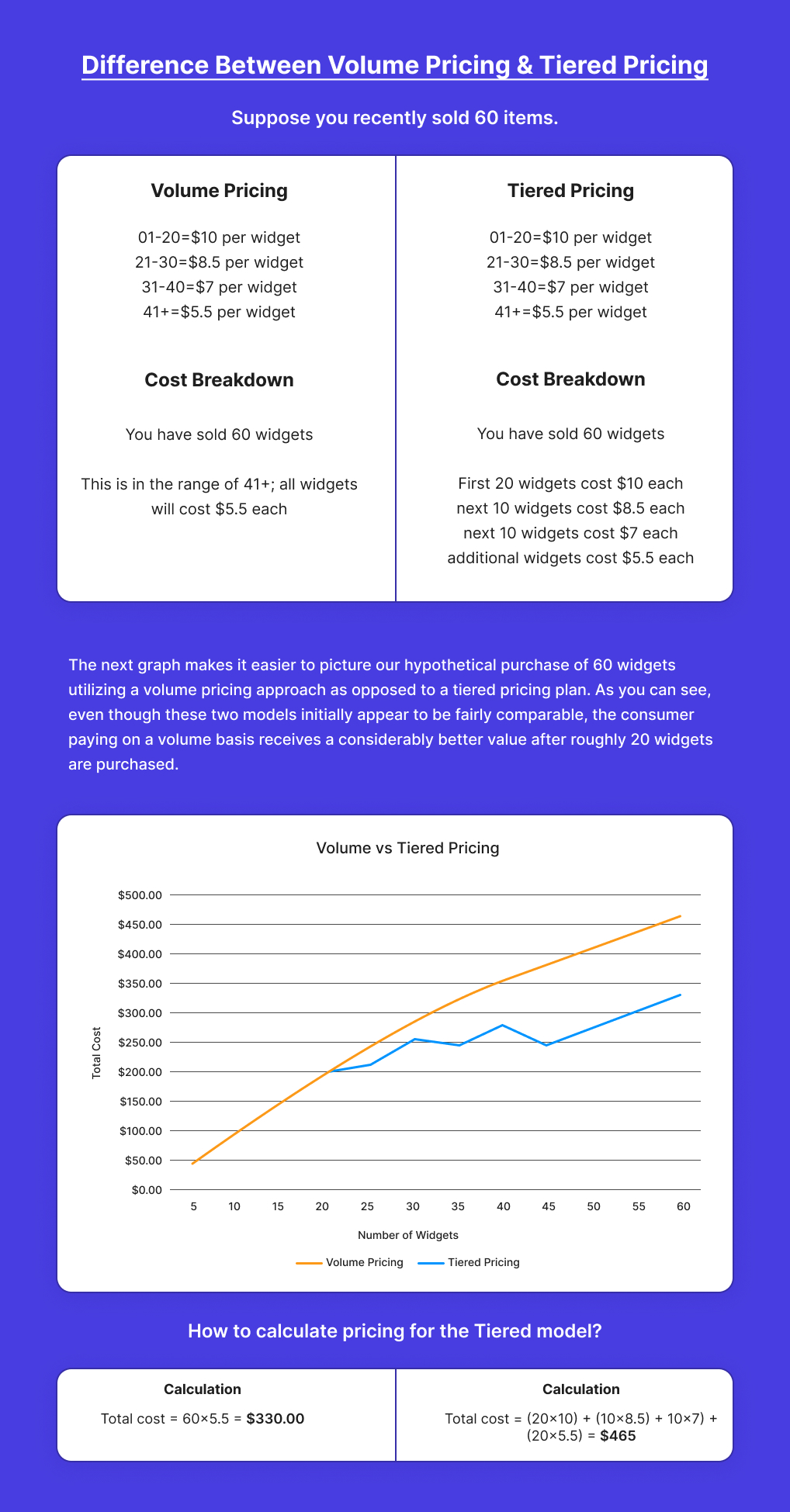 Not only WooCommerce Tiered Pricing and Volume Pricing there is one more Pricing known as Dynamic Pricing…
I know you are curious to know more about dynamic pricing… The word "dynamic" itself creates curiosity… So, I won't let you wait. Here is the article you are waiting for!
After knowing about the WooCommerce pricing models and strategies, Let's move on to the next part of the pricing model, i.e., "Consideration for Tiering Model"
Why Should You Consider a WooCommerce Tiering Model?
Consider the following risks before establishing tiered pricing for your eCommerce:
Tiered pricing is a well-liked sales strategy in which e-commerce companies provide many versions of their goods or services to clients at various price points, letting them select the tier that best meets their needs.
Customers could choose a rival company that offers a simpler strategy if you don't make the advantages of each tier transparent.
Depending on your eCommerce type, you may tier your offers by selling numerous product iterations, combining a variety of features, or providing various tiers that correlate to varying user counts.
Customer satisfaction is likely to decrease if customers choose the incorrect tier and pay for features they don't require.
Consider creating the tiers to correspond with various consumer profiles and make the tiers simple for customers to grasp in order to execute WooCommerce tiered pricing efficiently.
Top-tier customers could ask for features and services that nobody else wants. If you give them too much attention, you risk alienating other customers.
I hope you have understood the consideration part… Now let me explain tier pricing with some interesting examples that will help you better understand.
Are You Ready to Explore the Examples?
Here are some real-world examples to help you decide whether to create your pricing plan tier-based or what to provide in each tier.
1. ResponseTap
Differently, the intelligent call-tracking platform ResponseTap has a two-tiered pricing structure. Price While ResponseTap offers a flexible feature-based pricing plan where users only pay for the features they utilize Intelligently offers a flat-rate vs. recurring approach.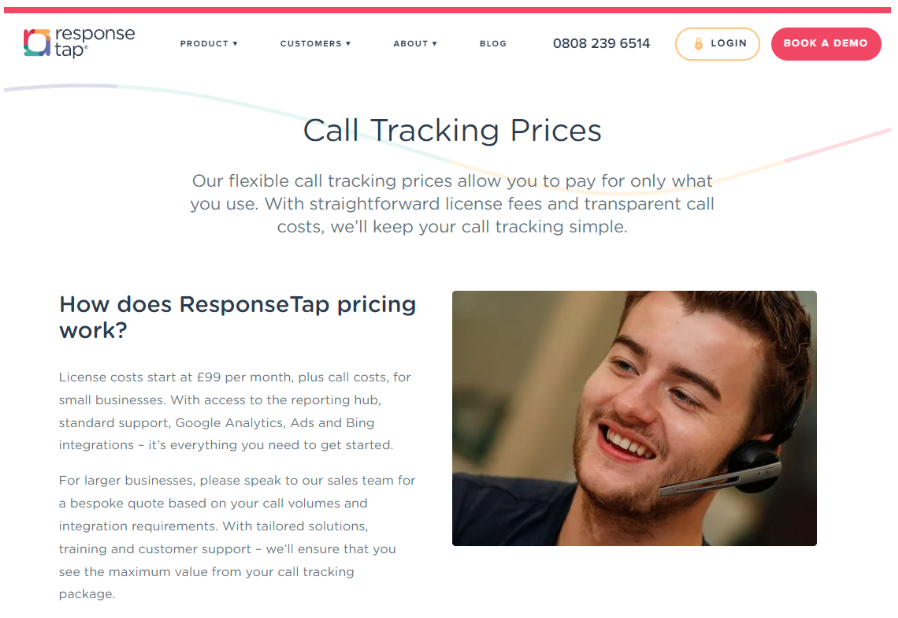 Standard features have a $100 licensing charge; additional add-ons are available based on client demands; and even more specialized packages are offered for large businesses.
2. Freshdesk
The most effective and convenient help desk capabilities are provided by Freshdesk, a cloud-based customer assistance platform.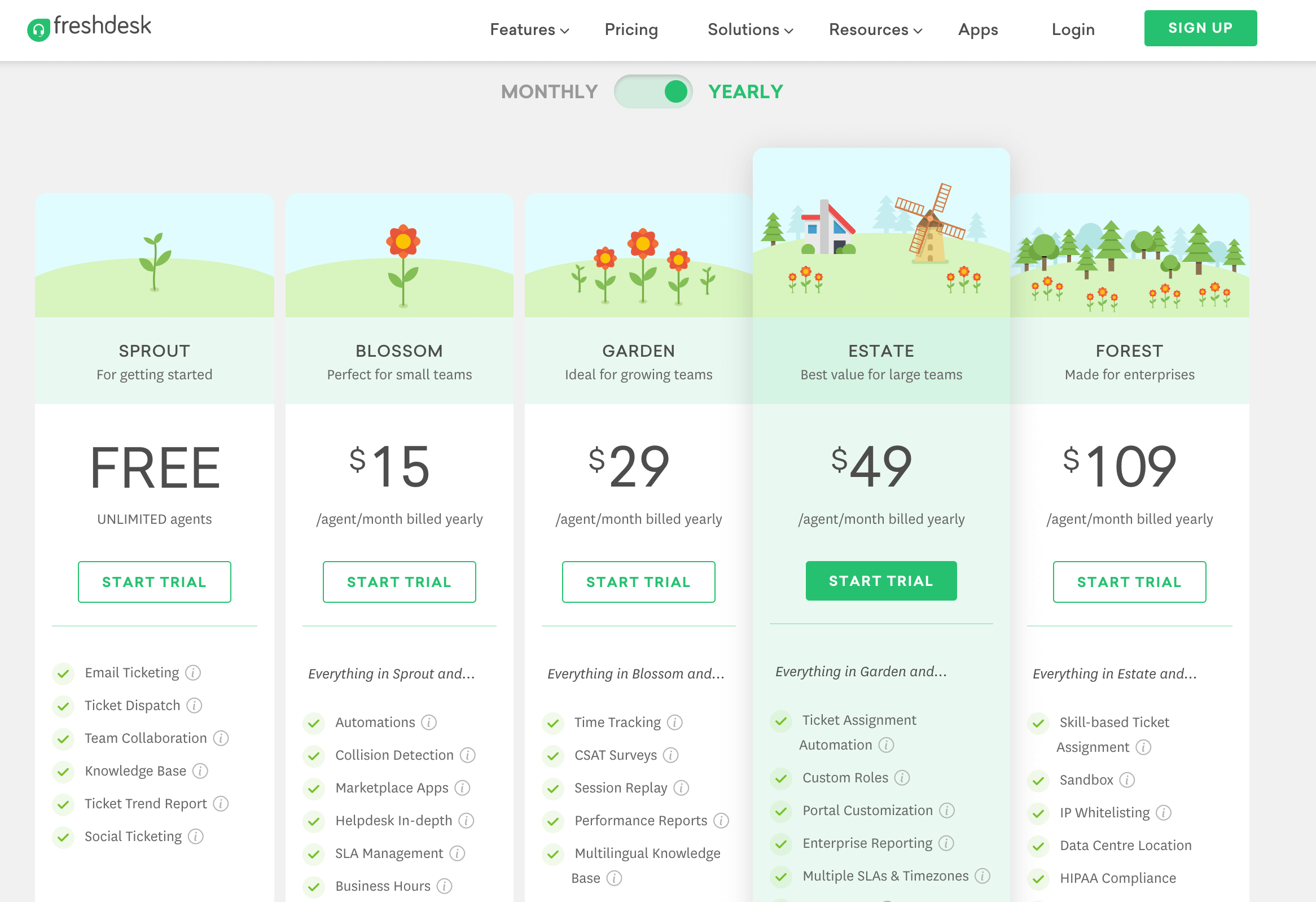 As a result, in order to appeal to a wide range of clients, from tiny companies to large corporations, they have priced their services at incremental levels based on various feature packages. They will be able to update the plans in line with their demands as the firm grows.
3. Drift
The Drift platform for revenue acceleration relies largely on a three-tiered pricing model. They spell out each plan's desired use cases in detail.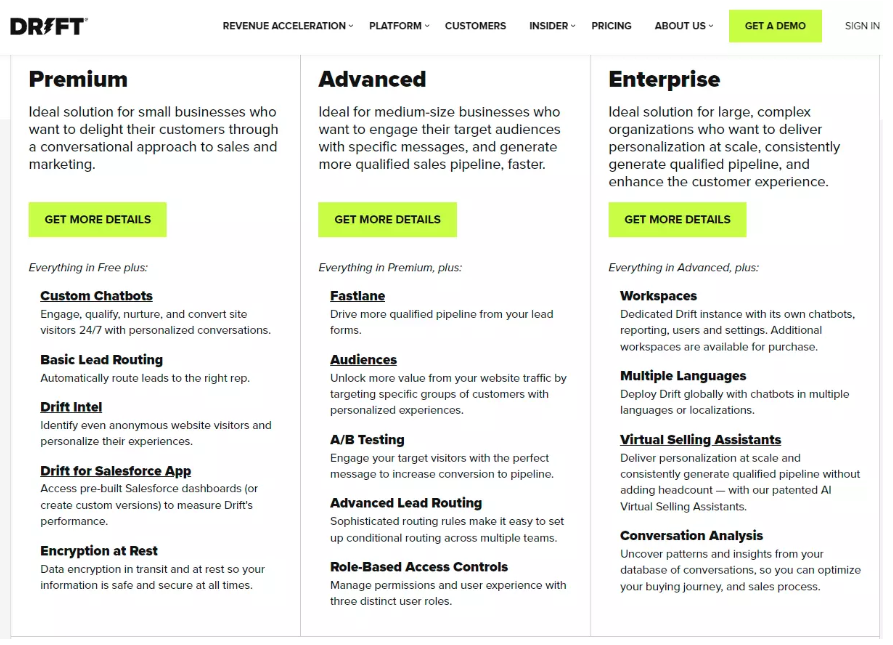 In order to make it simpler for potential customers to comprehend and compare what each plan covers, Drift only employs five things per tier. It then goes into further detail about the characteristics of each plan and provides other choices after the pricing chart.
4. CrazyEgg
For its website optimization service, CrazyEgg provides a five-tiered pricing structure. You will find inspiration in this price structure if your service has a lot of distinct features, multiple personalities, or involves unique use cases.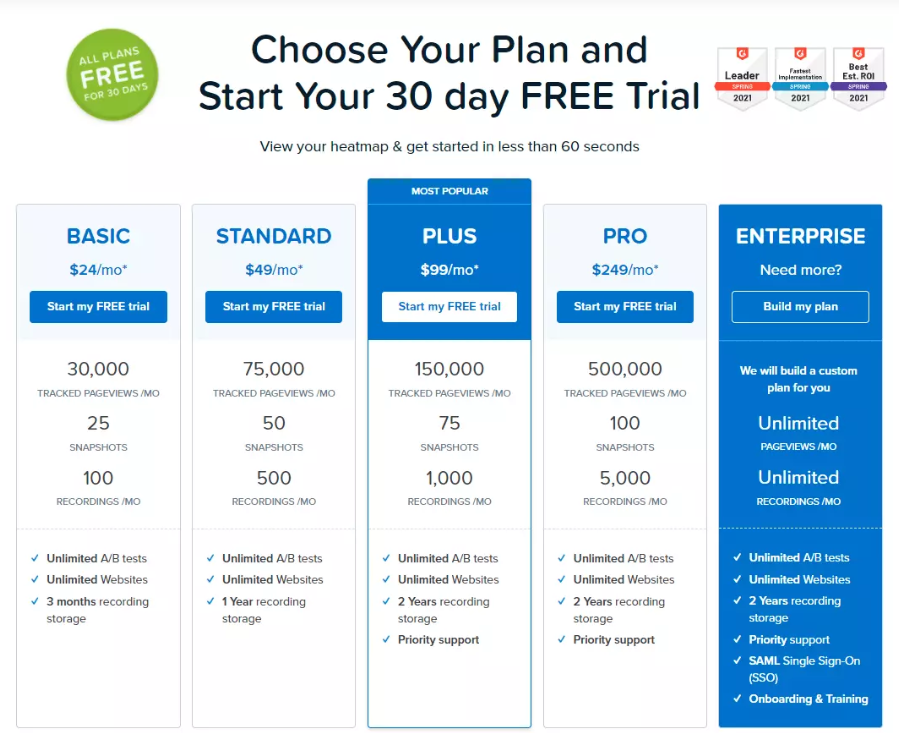 The pricing strategy used by the plans is a hybrid one that combines usage-based pricing with tier-based pricing in order to cater to a broad variety of clients with varying growth phases and spending capacities.
5. Price Intelligently
In order to encourage potential consumers to sign up for its monthly subscription service, which is wonderful for their cash flow, Price Intelligently makes use of a two-tier strategy. They are pushing the monthly membership since it has more features than their one-sprint option, which is a hint at this.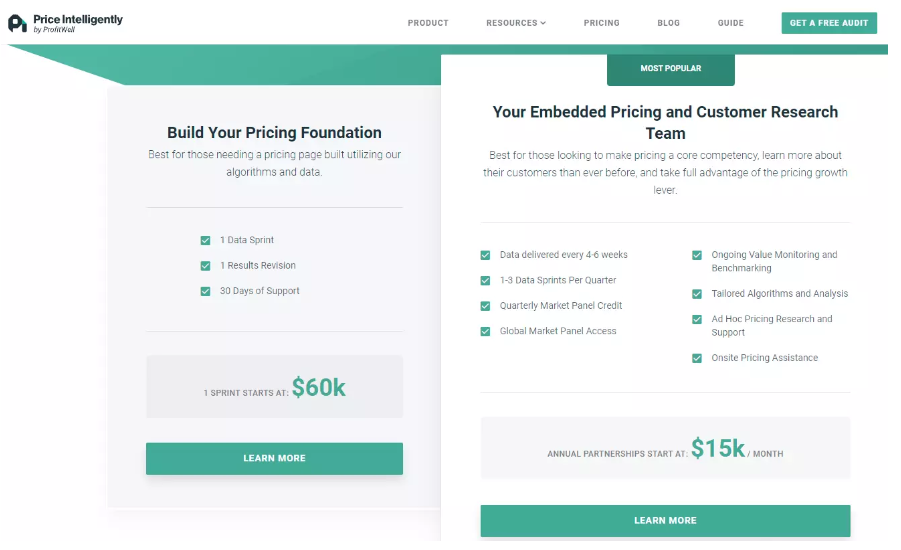 With the help of the five examples, it is easy to see how various SaaS organizations may maximize income while achieving market-price fit. However, why is the tiered pricing model a favorite among SaaS companies?
I won't leave you with a question… So here are some benefits of using WooCommerce tiered pricing that I am going to mention:
Tier pricing illustrates how much more you bill for the most expensive package in comparison to others, giving your price an anchor.
If a consumer outgrows their current package, tier pricing offers a clear route to the top tier.
Subscribers may anticipate how much they will need to pay for your services using a simple tiered pricing scheme.
Customers may stay with a company longer because they believe that they are receiving a fair price for the value they receive.
It connects pricing with value while differentiating tiers to accommodate various consumer profiles. In this manner, you may simultaneously appeal to a variety of markets, financial situations, and use cases.
Before wrapping up the article, I would like to end with a quote:
"Price is important. If you undercharge, you won't make enough money to stay afloat. If you overcharge, you risk losing thousands of dollars in potential revenue. However, you don't want to overcharge any clients or make them think that you can't satisfy their demands".
Last But Not The Least!
Many businesses utilize tiered pricing as a concept to provide their customers with goods or services while using the best billing option for all parties involved.
The aforementioned advice can assist you in determining whether the tiered pricing strategy is the ideal one for your online business, depending on the types of goods and items sold.
The value-based pricing approach is an additional effective pricing method that you should be aware of. Learn how the value-based pricing strategy functions and when this model is frequently employed by reading our guide.
Your Pricing Matters… Have A Happy Pricing!