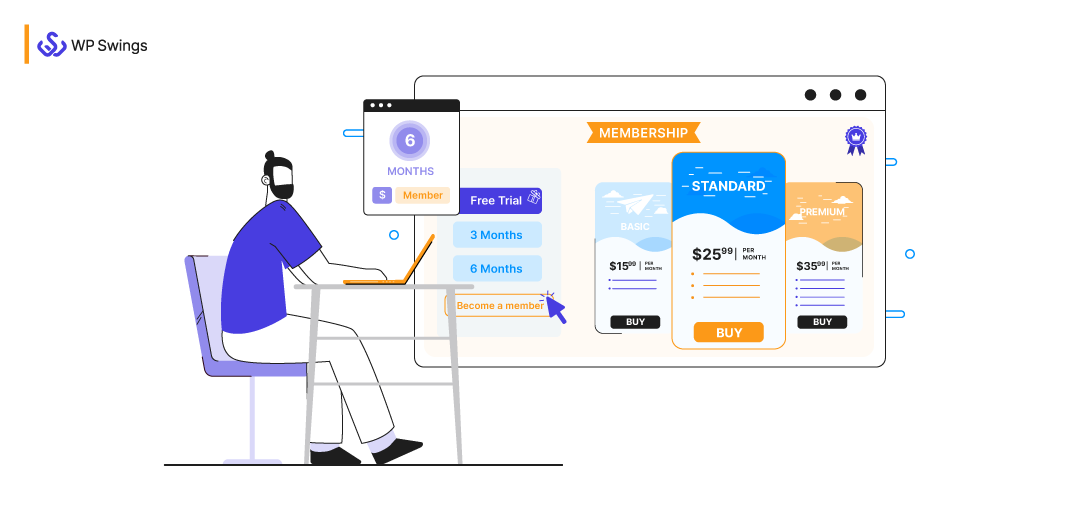 This club is for members only. But once you join, membership lasts for an eternity.– Ellen Schreiber
Membership is the core pillar for any business… But as I said business, business needs pricing to generate revenue. Deciding on Membership pricing models can be challenging.
How can you come up with a price point that is fair to your members?
Appropriately represents the value you're giving, and covers your organization's operating costs.
There are a few things to think about whether you're a brand new organization or an established one, charging member dues for the first time, or wanting to re-evaluate your present pricing plan.
In this article, I'll go over everything you should consider when setting an effective and fair membership price, as well as the many membership or subscription pricing models you can use.
Let's dive in!
What Is a Membership Pricing Model?
You provide benefits to your members in exchange for membership dues as a membership organization. The payment structure that determines how much and how often your members pay dues is known as a membership pricing model.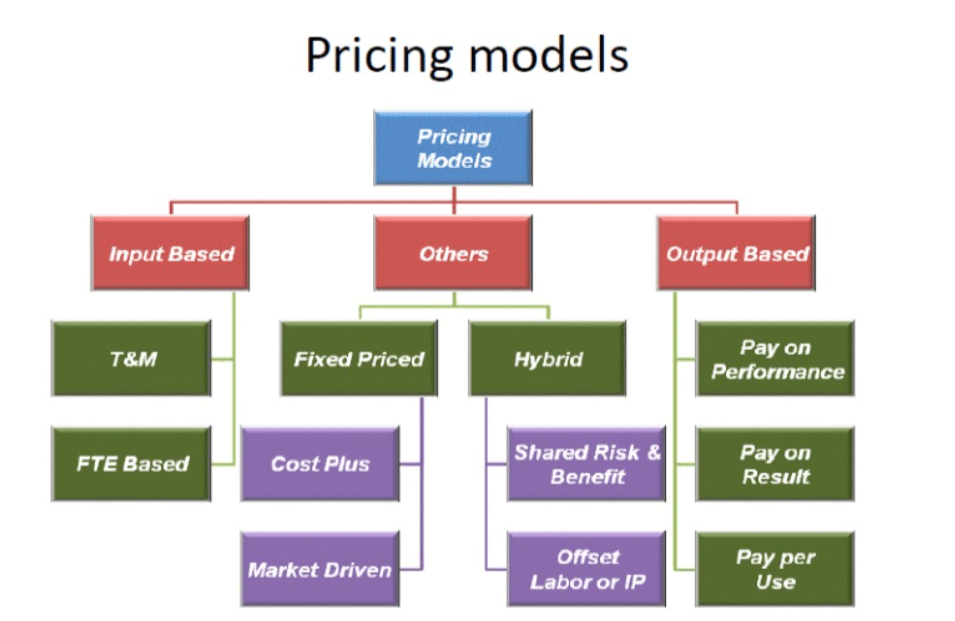 Your membership or subscription pricing model can get highly advanced depending on the perks you provide – you can include numerous tiers, payment schedule options, and discounts. Your objective is to get as many people to not just join up for membership, but to keep it year after year, therefore your pricing model should reflect their wants and preferences.
Why Is Pricing Model Important for Your Business?
The most significant aspect of ensuring business success is intelligently controlling pricing models and levels. You will thrive if you get it correctly. If you get it wrong, your company could suffer long-term consequences.
Pricing excellence extends much beyond the cost of a single product. It encompasses not only strategy, goals, and positioning, but also governance, tools (software), and, lastly, all of a company's operations and culture, all of which contribute to the final price tag. To arrive at the proper findings, specialists with a deep understanding of customer segments, product value-to-customer, and expertise in handling relevant business data are required.
To stay competitive in markets with increasing volume and price pressure, the right pricing model is important. It provides you with the value you deserve for the goods and services you provide, as well as the revenues you need to invest in change and growth. To be clear, it's still critical to undertake cost-cutting projects on a regular basis and to improve your sales organization's efficiency. However, be consistent and honest with yourself: put at least as much effort, time, and money into developing the most important revenue generator, "Membership Pricing Model."
Continue reading if you have a general notion of the type of price you want or simply want to look over the possibilities below. Here are some popular pricing plans for member-based businesses that we've mentioned.
Types of Membership Pricing Model
Lifetime Membership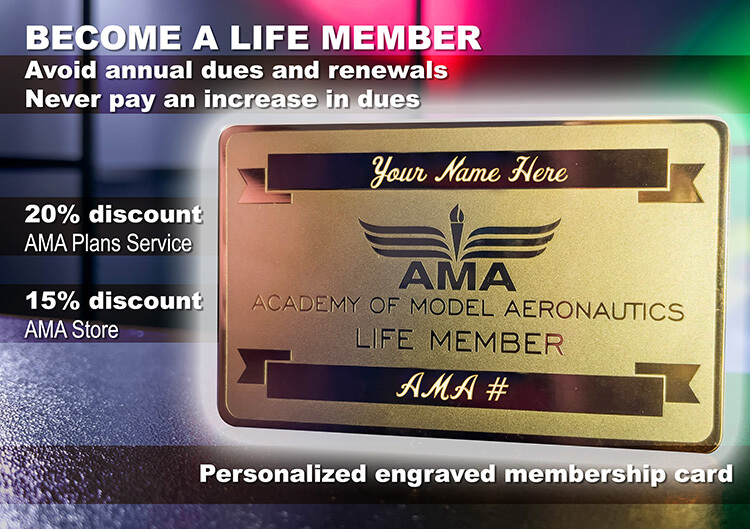 Almost any pricing model can be enhanced with a "lifetime" option. As a benefit for early adopters, a discounted lifetime package is often offered for a limited time. Customers who only want to pay once and not bother about regular subscriptions may find that the lifetime plan is always accessible.
Take a multiple of your monthly membership fee, such as 30x a monthly membership rate or 2.5x an annual membership rate, to find out what to charge for your lifetime plan. Your lifetime plans should, in theory, produce the same "customer lifetime value" as a period plan. Having a good idea of your renewal rates and client lifetime value can aid you in locating the sweet spot.
A higher-priced lifetime plan can sometimes be used as a ruse; it will not be chosen by a large number of individuals, but it will make your regular pricing appear to be a better deal. "Every now and then you receive a little bonus when someone buys the lifetime option," some sites with lower-volume, higher-priced lifetime plans have told us.
With the standard Membership plugins, this model is quite simple to set up. Simply arrange a one-time initial payment on the membership level with no recurring subscription or expiration to do this.
Utility Pricing
Users are charged depending on some form of usage statistic in this pricing scheme. Most email marketing businesses that charge depending on the number of subscribers in your list follow this strategy. Companies that provide cloud hosting services may charge based on the amount of disc space and/or bandwidth used.
For example, AWS(Amazon Web Services) is Amazon's complete cloud computing platform, which comprises infrastructure as a service (IaaS), platform as a service (PaaS), and packaged software as a service (SaaS) products.
Membership for WooCommerce Pro offers utility pricing in the main plugin or any of our add-ons, we wanted to integrate this price model. If the cost to you as a business is actually based on a member's consumption, it can be a smart strategy.
Some payment systems, such as Stripe and Braintree, allow you to change a user's subscription amount at any time. Others, such as PayPal, allow you to make modifications within a specific range.
You may also track the statistics you need to determine the monthly/annual total using some custom coding, build order for it, and then try to resolve it against the customer's credit card information at the gateway.
Want to Add a Membership Plugin to Your Store!
Don't worry we are here with free and pro plugins…
Installment Plans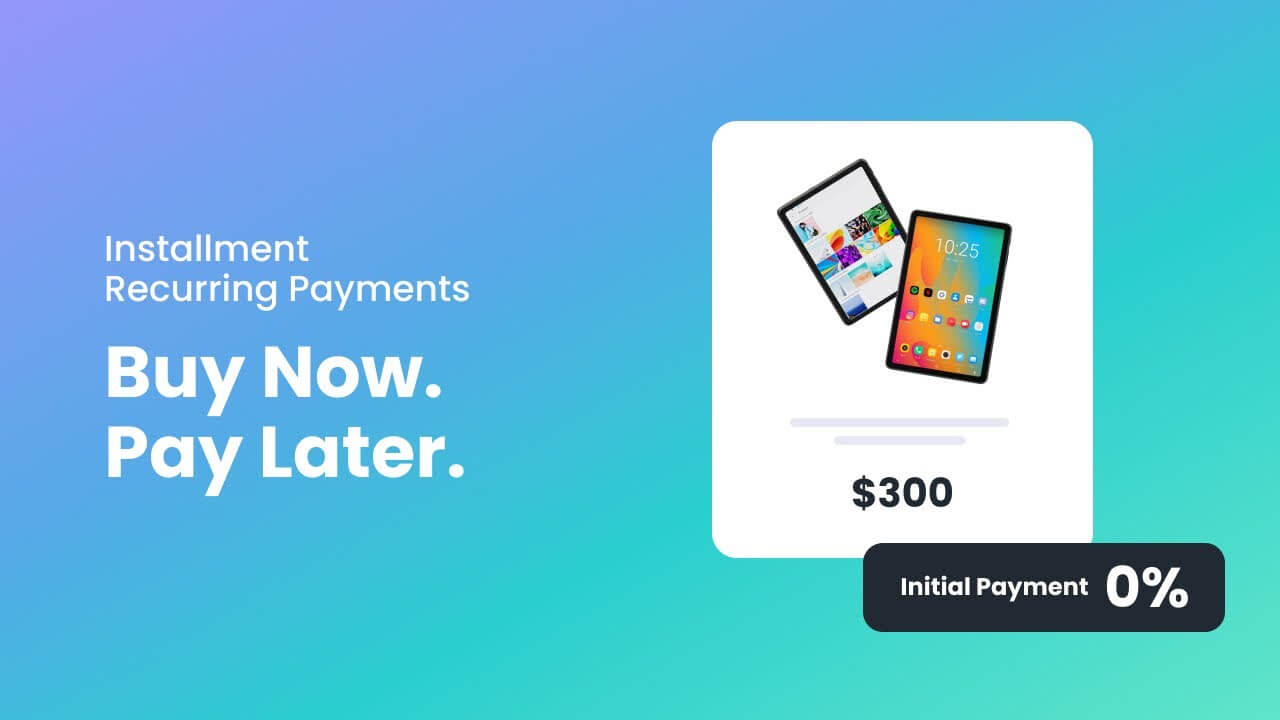 Installment plans are similar to front-loaded memberships, but they don't require a monthly payment. This technique is excellent if you need to charge a high fee but you know your consumers won't be able to pay it all at once. This paradigm has been employed in executive coaching, training programs, and the sale of physical commodities, among other things.
With the standard Memberships for WooCommerce Pro plugin, this model is quite simple to set up. This can be accomplished by establishing an initial payment and recurring payments for the duration of your membership, as well as a "payment limit." You can also set a membership expiration date if you like.
Add-On Pricing Models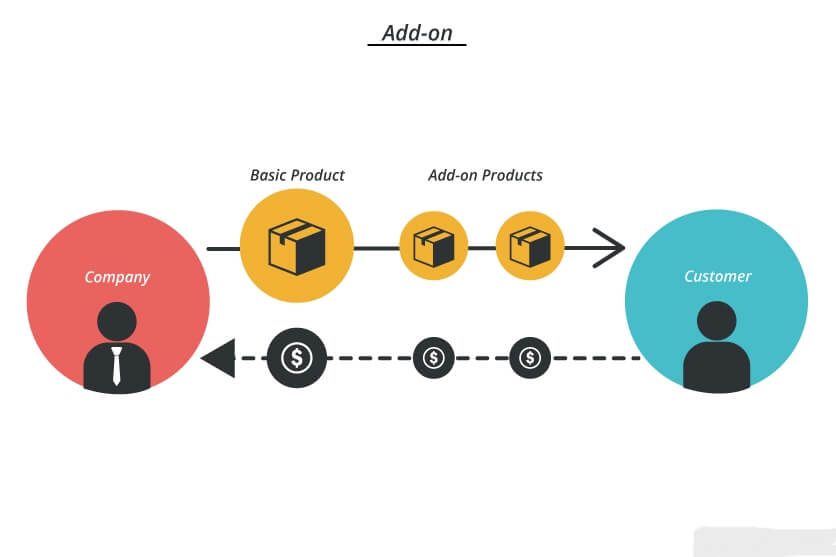 Users may be charged a base price. And then given the option to select extra membership benefits in this "build your own" membership model. These elements might be extra interest groups for a newsletter or blog category subscription, or a la carte membership options like an annual resume review service, a phone consultation, or other "one-off" products. This strategy has already been employed for traditional newspapers that provide both an online and a physical printed version.
Fixed Term Membership Pricing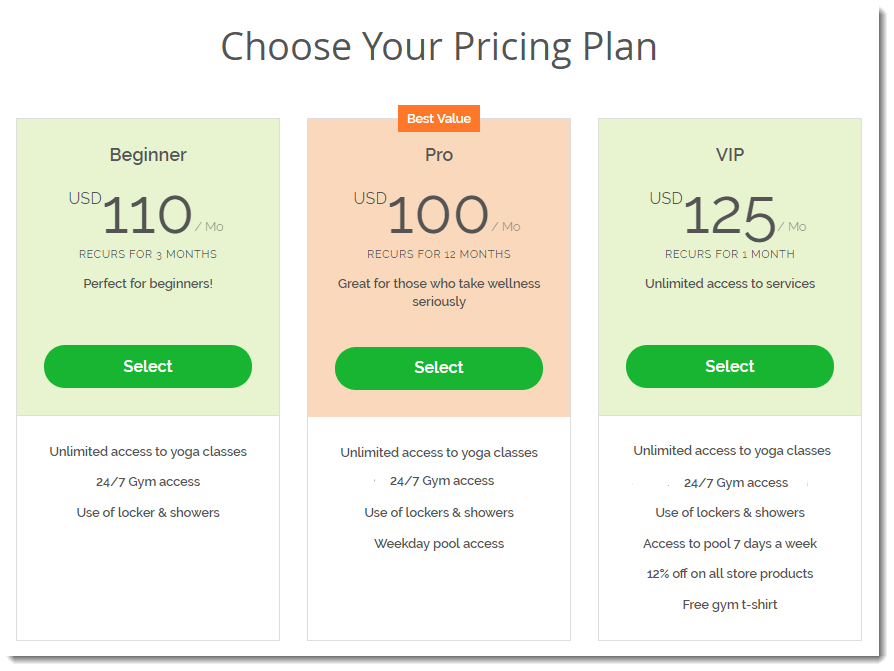 The membership level has a predetermined term with an expiration date in this pricing scheme. To keep their membership, members must renew. This price model is frequently utilized for a calendar year's worth of service (January 1 to December 31). This is a common pricing model for traditional associations and organizations, as well as benefactor organizations. Both report membership on an annual basis and demand members to "renew" their membership each year.
With this pricing model, you can do things like offer a discount for early renewal. A discount for purchasing a multi-year membership in advance or even prorate membership for customers who sign up in the middle of the term.
Pay What You Want Membership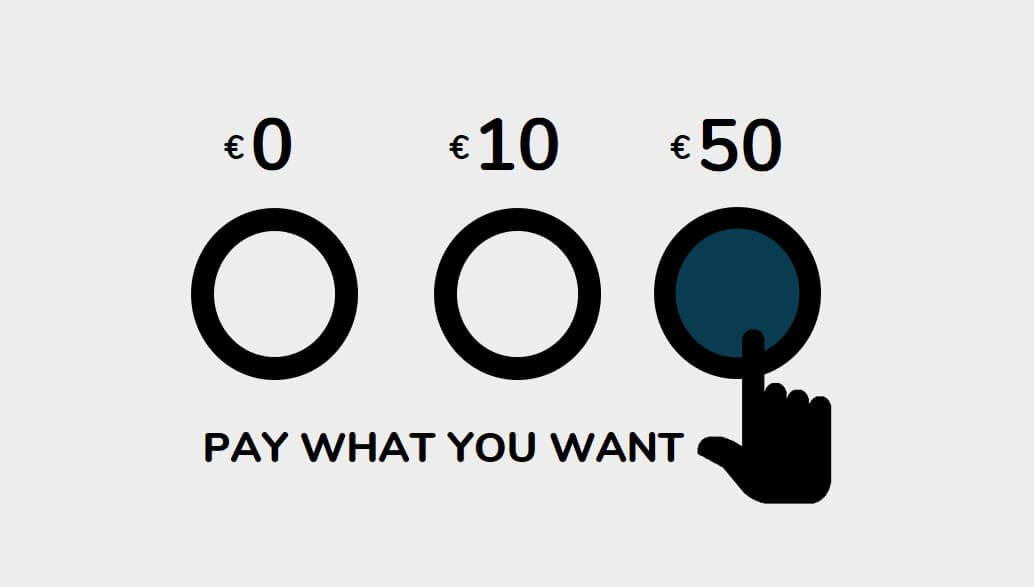 If you're considering a donation-based membership, it's wise to go in with low expectations. Producers that would do their thing regardless of cash often run these types of membership services. If you're a passionate product reviewer. Or you produce your own digital music and just want to get your work out there. Asking for optional donations can be a great way to earn a little amount of money without any hassle of a standard membership model.
"Most individuals pay $5 per month," we prefer the "Pay What You Want" concept. Especially if you put some social pressure on your potential members. Another alternative is to offer bonuses over a particular amount in order to drive larger revenue per sale.
Recurring Subscriptions With a Fixed Price per Period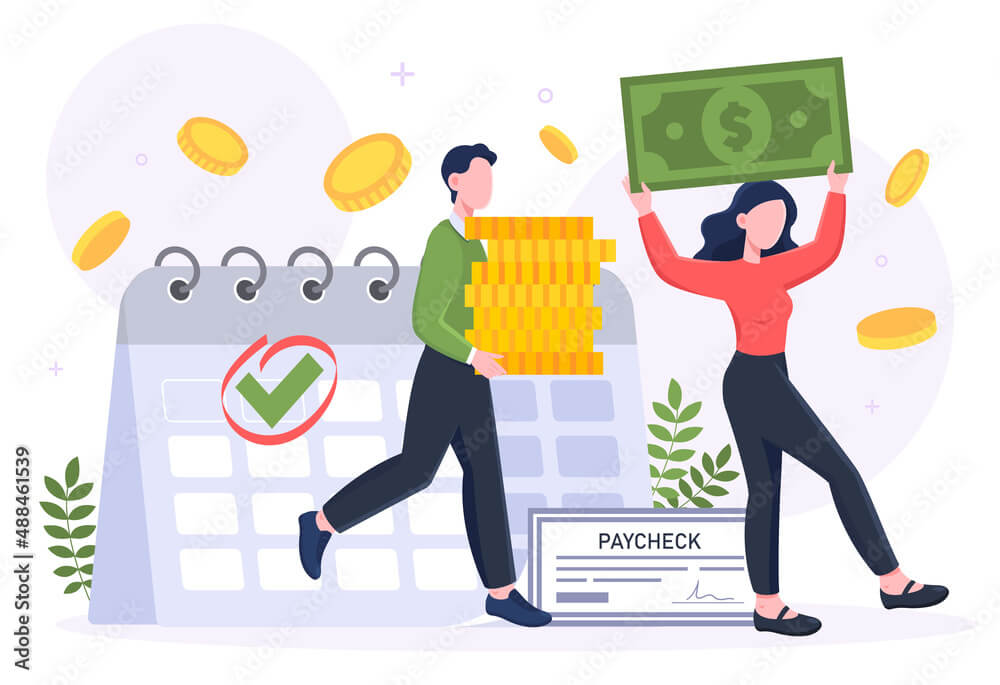 This is a popular membership pricing model. In which you can a set price is charged "per month" or "per year" for the duration of the membership. Most payment gateways additionally allow for pricing per week or every three months, every sixty days, and so on.
Newsletter-based businesses, sites with the information provided by "experts" or coaches, as well as online social networks and listings sites, all benefit from recurring subscriptions.
Want to Setup WooCommerce Subscription?
For assistance…
The membership pricing model is all about that you must continue to provide value each term. If your members pay you on a monthly basis. You must ensure that "new stuff" (excellent new things) is supplied to them each month.
With the Membership for WooCommerce Pro plugin, this model is quite simple to set up. All you need is to establish an initial payment and a recurring subscription for the duration of your membership.
Final Words
I hope this article has given you some ideas for pricing your new membership or a subscription-based business. Both are traditional and unconventional.
It takes some effort to set up a suitable price scheme for your membership. It necessitates extensive study and open communication with your members – if you're unclear about how much to charge. You can also conduct a survey of your members. A survey will help you to see what they'd be ready to pay for the value you provide.
Try and Try Again Until You Succeed!
Same as the above statement try a different model and see whether it works or not. If you will be scared before trying, you won't be able to implement. The optimum price strategy for your organization will be unique to you. So experiment and see what works best for you and your members.