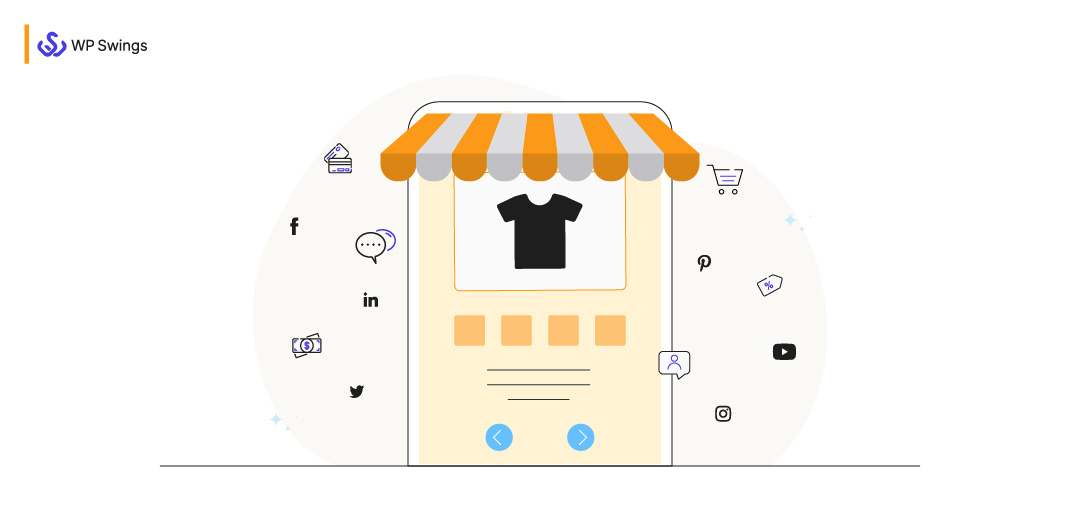 In the later two decades, social media has achieved immense popularity in every age group from youngsters to old ones. It has become a part of our day-to-day lives. We look into the latest feed of our kith and kin on Facebook, Instagram, and Pinterest. And remain updated on Twitter. According to research, an average person spends 2 hours and 27 minutes on social media daily. This time duration is just going to increase. And it may be great for your business. As an eCommerce store owner, it gives you a massive opportunity to expand your business and increase sales.
Apart from connecting individuals and providing insights into the social life of people. Social media is also playing a vital role in the online shopping changeover. Individuals operate social media platforms to continuously explore for latest products and buy products based on recommendations they see there.
In this article, we are going to learn thoroughly about all aspects of social commerce and how it's helpful to customers. Let's dive in!
What Exactly Is Social Commerce?
It directs to the procedure of product selling on social networking sites directly. With the use of social commerce platforms, the shopping experience is straight from the product finding, analysis, and matching out the function on social networking. Nowadays, the familiar social apps for commerce are Facebook, Instagram, and Pinterest. With social commerce, individuals can buy on the app, and besides concluding the purchase, you can continue with the feeds. Shopping opportunities are galore on the online platform, with individuals utilizing most of these, and it is up to the businesses.
In simple terms, we can state Social Commerce is all about assembling your online eCommerce business accessible via Social Networking Platforms.
Social eCommerce Stats and Market
Almost 87% of online buyers agree that social media allows them to make better purchase determinations. 25% of business owners are trading things via Facebook, and 40% of merchants leverage social media for developing sales. Nearly 30% of consumers make purchases straight via social media platforms.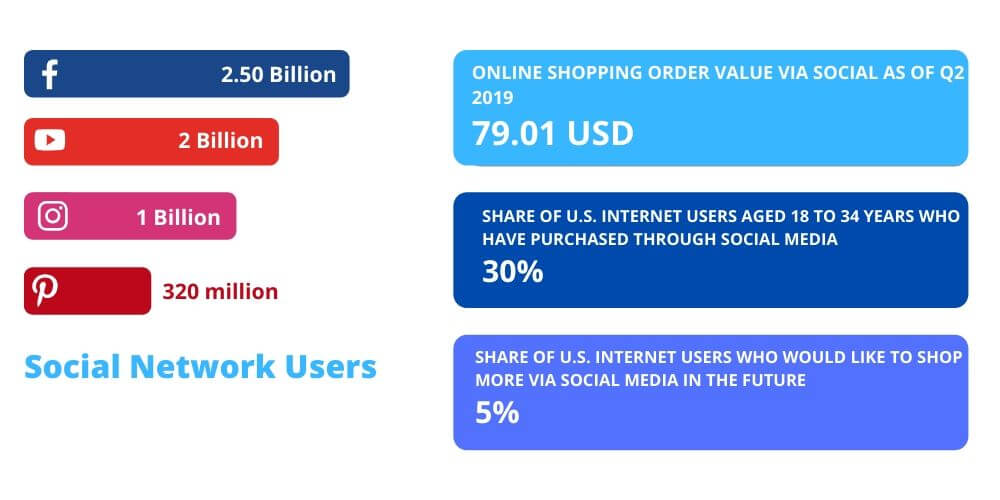 When customers enquire about a product you are selling, they expect a reply in only four hours, while 42% of the followers expect a response within an hour, while 32% hope to reply within half an hour. 74% of buyers depend on social media to conduct their buys. 60% of SMBs declare they have acquired new customers via social media. 43% of consumers desired to purchase a new product when knowing about it on social media.
Social Media Marketing for Your WooCommerce Store…
To Know More About the Social Media Marketing for Your Store
How Social Commerce Enhances the Sales Funnel
Social media goliaths like Snapchat and Facebook have learned that they no more require the middleman to get products marketed. The Social eCommerce Funnel has altered everything. Earlier, they were counting on posts to drive users to a website where they had started the checkout approach just after clicking "Add To Cart" on the product of preference.
The social eCommerce funnel has drawn out the middleman and forms a smooth experience for customers to notice something and instantly purchase it. Facebook has officially changed the game of the actual eCommerce customer journey by rolling out the functionality with their Shop feature. Nowadays, Instagram is the sovereign of social commerce, with users able to find, click, and purchase with only a few taps of their fingers.
Now there is a revamped eCommerce customer journey, thanks to new features like Facebook Shop and  Instagram Checkout signifies that marketing measures require a focus on awareness and engagement. Brands must be noticed by social media users and then motivated to take action via campaigns. As things are changing, there is no need to convert them into email checklist subscribers or plied with a 10% discount code anymore.
The brands that dwell on top of the latest eCommerce funnel are going to be the ones that are already using Facebook's Shop feature and preparing what content reaches the most views and engagement.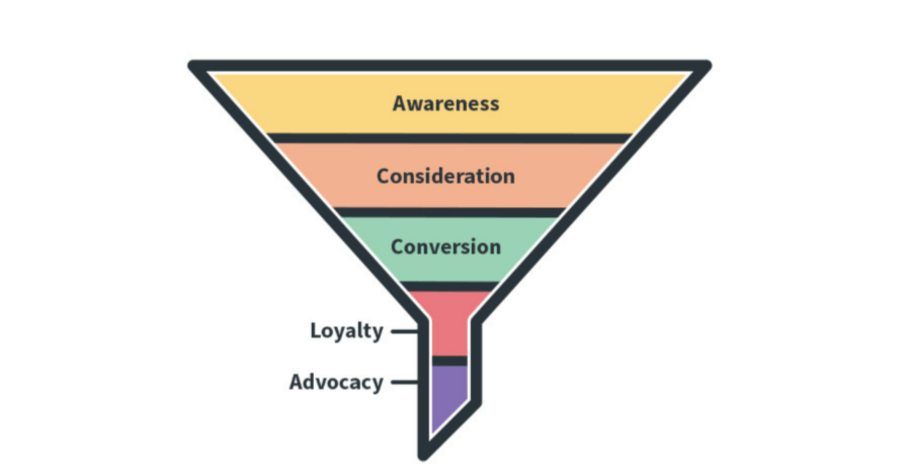 Here Is the Latest Social eCommerce Funnel:
Awareness: The shopper notices a product they like to buy in a social media post.
Engagement: Shopper clicks post to know the price, pick their size and add to the bag on the social media platforms.
Conversion: Shopper checkouts on the social media platform
Loyalty and Advocacy: The shopper conveys their experience on social, delivering that essential social proof that accelerates the buyer's journey.
How to Influence Every Phase of the Social eCommerce Funnel
Influencing each stage of this latest eCommerce funnel plays by some of the identical rules as your other channels, despite it pulls the action of forcing an email subscription or pushing conversion via your website. Your website exists individually from this Social eCommerce Funnel, compelling its effort and delivering extra lift to social users when required.
This latest funnel is going to need you to utilize the content that pushes the most attention and engagement because that is the merely two aspects of the eCommerce funnel you hold before a consumer picks to convert (and purchase the product).
And that is when user-generated content arrives. User-generated content is content that a consumer forms after they purchase a product, when they own the product, or when they get the outcomes from a product.
User-generated content concentrates on the journey a consumer carries after they hit purchase, varying from being eager about their recent order to getting to see the consequences they spent for. For instance, eager consumers will broadcast a screenshot of their order confirmation email from their favorite boutique, videos unpacking the box when it comes, and then pictures of wearing the apparel.
Some brands may concentrate on fancy product shoots or computer-generated product pictures to display complete perfection, other brands adopt the authenticity of their consumer base and influencer differently. These brands concentrate on managing their user-generated content, so they have an infinite incoming stream of unique content produced by their customers for their customers.
Ways to Ask for a Review?
Know More About How to Receive Insightful Reviews!
Then, they are reposting that content, add the shop tags to it, and make an eCommerce funnel that runs from Instagram post to "Add To Cart" without ever exiting the Instagram app. This content evolves posts, polls, challenges, native ads, etc.
Let us take a look at a specimen.
Kora Organics
Kora Organics is a natural beauty brand that uses a combination of user-generated content and skilled product shots in its content, and each picture links straight to the product in the post. For instance, their Sun-Kissed Glow Body Oil featured in this post with a satisfied customer.
The first picture displays their Instagram post with the caption, "View Products", which then directs to a product link for users to go on shopping via Sephora.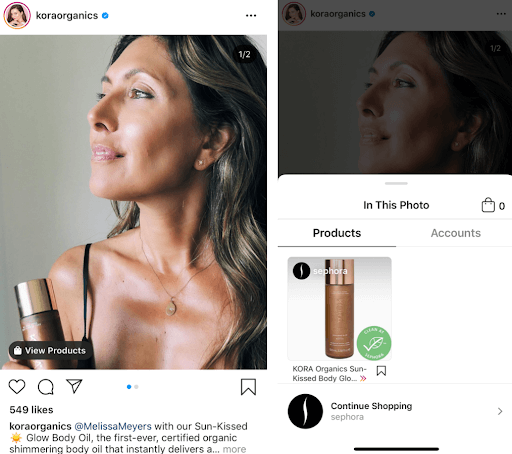 Social Commerce Platforms That You Can Use for Selling Online
Here are some of the top social media platforms that allow social selling. It is not unlikely to say that soon social commerce will be an essential part of online communities, groups, and other places where individuals reach for niche-specific communication, setting apart the market further.
1. Facebook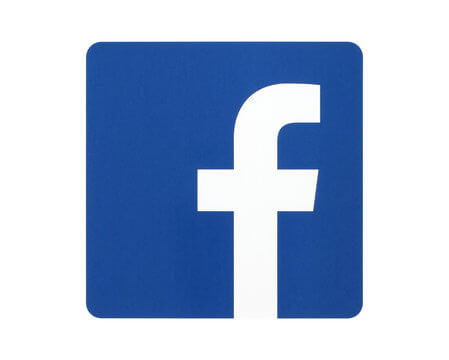 If you use Facebook, there is a chance you have come across Facebook Shops. These shops are identical to the eCommerce site. They permit users to browse the products and services and as well make in-app purchases.
The best feature of Facebook shops is that you can directly import your product catalog from your eCommerce site, so you don't have to spend zillion years only to publicize millions of products on the Facebook shop. Furthermore, customization of the shop lets you handle your store better.
On the customer side, it presents direct messaging that enhances communication. You can create a customized Facebook chatbot and set it on your store. If required, you can redirect someone to your store website.
2. Instagram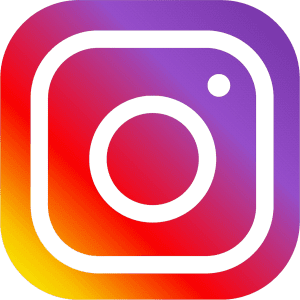 Instagram proposes an option to create and customize storefronts featuring products and services. You can utilize the platform to promote your products via stories, reels, explore tabs, and even advertisements. Know how Instagram Enhances your Store
This social media platform even comes with in-app purchases. Instagram is a very dynamic platform that has an audience of young people. If you hold products that target customers of 18-29 year-olds, an Instagram store will give you a vital boost in sales.
3. Snapchat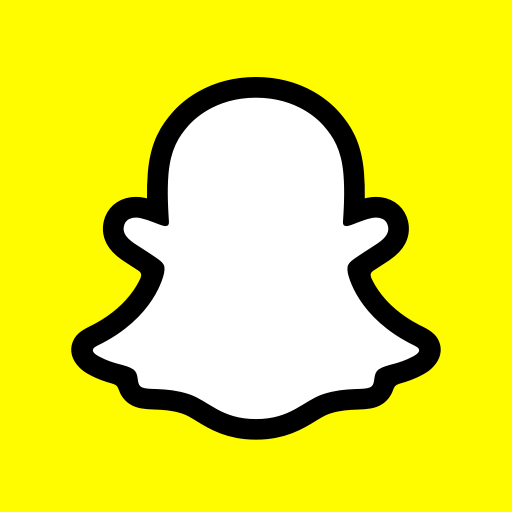 Snapchat delivers you sales possibilities too. With traits like brand profiles, it is one platform that provides an exceptional user experience to buyers. It lets buyers scroll through the products and buy in-app. If we talk about the technology, the brand profile attribute of the app has powered by Shopify, which makes it trustworthy.
From the retailers' point of view, it offers brand owners to set up shoppable product catalogs and utilize AR filters via the trait known as Lenses. This trait applies to clothes, sunglasses, makeup, and more products. To improve the buyer experience, the users can even take selfies using the lenses and witness how the apparel or products would look on them.
Snapchat is widely famous among juveniles, and if you have target users that are young and use social media extensively, Snapchat is another social commerce platform you must pursue.
4. Pinterest Shop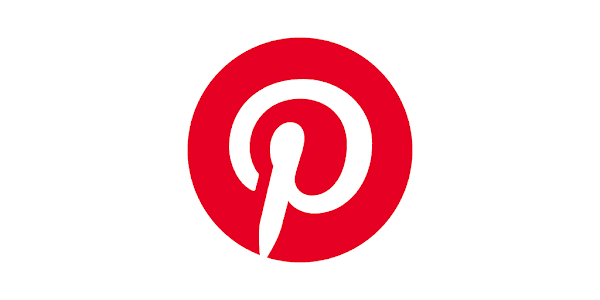 Pinterest is an excellent hub to discover merchants for home decor, cooking tools, kitchens, travel products, apparel, health & fitness products, and more.
Did you know about Pinterest for WooCommerce?
Do You Want to Learn About This Collaboration…
While Pinterest is not a social media platform, it is a community-based platform where individuals can go after the trends in diverse industries. The Pinterest Shop permits you to emphasize the products on Pinterest Shop via product pins. These pins would divert someone to the business website. Whereas people browse trends and explore for information on Pinterest, the attribute works for businesses that are looking ahead to driving more traffic to the site and gaining leverage through Pinterest.
Social Commerce Versus eCommerce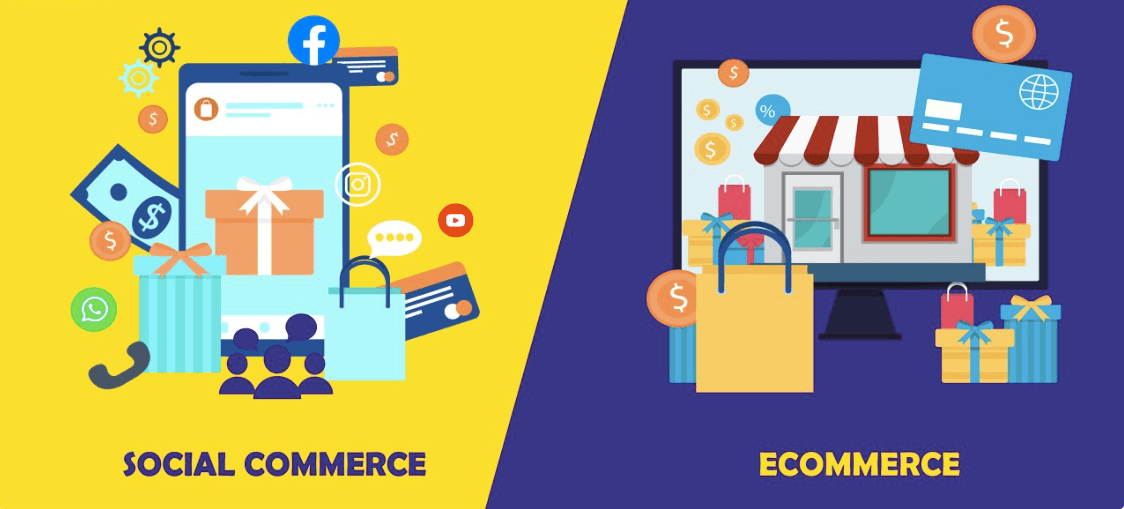 The difference between electronic commerce and social commerce is that eCommerce is only to buy or sell products, goods, and services whereas social commerce are used to unite people all over the globe to communicate with them, promote products along with the eCommerce attributes like buying and selling items.
Further, the popularity of social platforms increases the traffic and sales for your products and services.
Currently, You are Feeling That We Can Even Make Our eCommerce Website Famous By Making It SEO Friendly. Then Why Use S-Commerce?
It is correct that by enhancing the SEO of eCommerce websites, we can improve the search consequences for products and eCommerce stores.
Though it is a very time taking procedure, and one of the vital things is branding and for that, you again have to expend a lot of money, effort, and time.
Whereas if you are using social commerce then it means you are utilizing social platforms and everyone uses it in almost every corner of the globe.
Furthermore, you can use famous social media profiles for advertising your products because the promotion of your products by famous people or celebrities will bring a lot of demand for your products.
But If Social Commerce Is That Much Easy, Then Why Use eCommerce Rather than Of S-Commerce?
Well, you are right, S-commerce is easy and is trending currently but do not forget that social commerce is nothing but merely a part of eCommerce.
While if we look at the bigger picture, all the consumer details on social commerce are driven by the social media platform, not by the merchants.
That makes it more difficult for the merchants to understand the consumers and to exhibit their related products. Though in eCommerce every bit of detail is handled by the store owners, which enables them to learn more about the consumer.
Lastly is trust, someone can make a social commerce account and can create fake or poor-quality products that can break the trust of the consumers.
But if we speak about eCommerce, in eCommerce websites, the admin confirms the vendors and can even use a custom field signup form for the vendors for the verification step.
What Are the Benefits of Using Social Commerce?
Social media platforms offer an excellent possibility. Let us understand how beneficial it is for the business and why you must opt for social eCommerce.
Consistent Audience Growth
Abundant users are operating social media platforms to interact with brands, influencers, celebrities, and people in widespread use. Social media platforms present you with segregated viewers where you can place your products and pull that chance to achieve profit via sales.
Social media delivers tons of active users or new users entering every hour. You can regard social commerce as enriching your business reach and marketing to individuals.
Higher Search Engine Ranking
User experience plays an integral role in engaging the users and interacting faith for the brands. Grown traffic on the website will ultimately impact your SERP ranking, and the engagement does not make users leave the sites and holds them all over the checkout journey.
The shareability attributes of social media platforms help. Individuals can share the content of your store with people which pushes more people to your store. Characteristics such as like, share, and comment entitles you to acquire user-generated data.
Owning a social media presence and interacting with someone regularly qualifies you to make people rely on you. People explore a brand on numerous platforms where they can notice if an online shop is fraudulent or genuine.
The two-way communication proposed by social commerce enables people to link with businesses and lets you engage them with your business excellently. Also, people can witness how you react to people's questions and provide solutions. And even how fast you reply to them.
Social media makes retention of people easier as it provides you with a space where you are in continuous touch with your customers. You can interact with them frequently via posts, stories, buyer stories, and so much more. There is a range of content and material that can drive someone to rely on you, and you can have them for a very long time.
Business Metrics From Social
Social media is not regarding interactions but also for getting into serious business by delivering in-depth analytics on everything that is ensuing over your social commerce store. These tangible data points let you enhance your marketing strategy.
Consequently, you can utilize the social media platform to build metrics of impressions, reach, and engagement. Additionally, social media posts permit you to measure the reach or traffic. Such as what is your clicks via rate and how many individuals are getting converted.
Furthermore, when people begin following you on social media platforms, you can push your content indefinitely to them. And they will interact with the content. It would not need you to put in additional effort. Just grasp their data like email, or phone number to empower your email marketing strategy. A streamlined technique and data analytics make it an excellent online selling platform.
Some Real-Life Examples of Brands Utilizing Social Commerce
As the popularity of social commerce extends, these brands have hopped in to connect with consumers where they are:
1. Zimba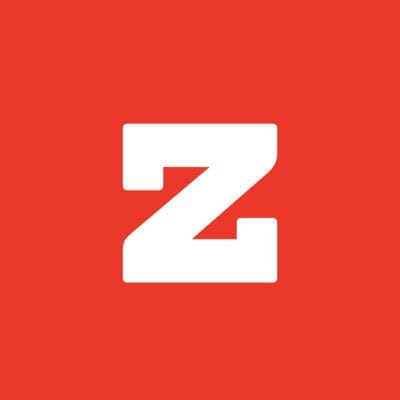 It is a global teeth-whitening brand that quickly adopted the Facebook Shops platform to get its products straight to its buyers on the social media platform. With Facebook Shops, Zimba made a digital storefront where customers can find and buy products without exiting the app.
Zimba even allows its customers to reach the brand instantly on Messenger and Instagram Direct Message. Where customers can ask product inquiries, get support, and follow deliveries after they buy on social media. As a result, Zimba admitted a 6.7% growth in moderate order value from shoppers on social media. As compared to shoppers on its website.
2. H&M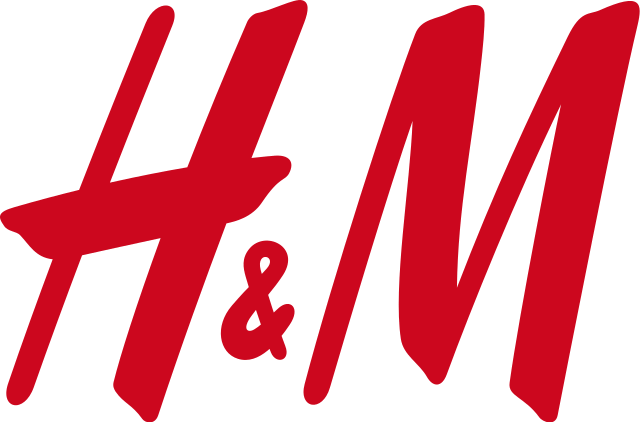 H&M was the foremost apparel brand to invest in shutting the gap between social media and online shopping. The brand designed its mobile sites that list apparel and accessories from pictures in its Tweets that connected straight to purchase the products online. Now, the brand operates Instagram Shopping to advertise its latest styles directly on the mobile app and tie to products featured in every post.
The brand's next step is to establish "Shop Live" at its H&M HOME Concept store in Kuwait's biggest shopping mall, The Avenues. With technology powered by Go Instore, buyers can access instant live chats with staff in the shop while scanning online. The unique tool delivers personalized experiences regardless of whether customers prefer to shop in person or at home.
3. KitKat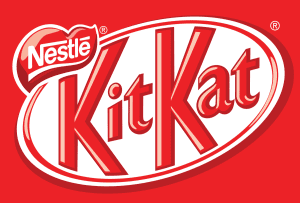 KitKat presented the first Facebook Live shopping experience in Australia, "Live from the KitKat Chocolatory," during the 2020 holiday shopping season. The event featured its chocolatiers illustrating the latest products, interacting with visitors, and delivering exclusive offers to the audience.
The creative experience possessed a shopping attribute for live stream viewers to buy products by only typing keywords. A viewer could type a prescribed keyword into the comment box. It starts with a Messenger notification including a link to buy the product online. Technologies such as this keyword artificial intelligence mechanism are becoming more pervasive. As social media businesses test new methods to buy products instantly on their platforms.
Social Commerce Tips and Tactics
1. Optimize Your Content
If you have done any marketing, you already know the significance of optimizing your content. It is vitally necessary for social commerce, to keep pace with thousands of other creators on social media platforms. It helps to get the attention of customers. There are some things you will like to do to confirm that your content is optimized for the platform and audience you are planning to target. Content can be in any format, like images, videos, text, captions, filters, logos, and location.
2. Promote Your Lower-Cost Products
You presumably carry tons of superb products that you like people to think of, right? That is amazing. Despite this, do not overwhelm users with infinite choices. Choose your ultimate few bestselling or low-cost products to get begun. The lower the barrier to entrance, the more people will react by finishing a purchase.
3. Use Influencers
Unless you are not using influencers to advertise your products, what are you waiting for? Influencers are an effective way to achieve your target audience and grow belief in your brand. You can use influencers to make native ads and organic content, deliver product reviews, and more.
4. Generate and Use Social Proof
Social proof is a very vital aspect of any marketing strategy. Customers want to know that other people, just like them, are purchasing and using your products. When you can gather and share social proof such as reviews, statistics, testimonials, results, and other things. It let buyers learn that your products are adequate and worthwhile. You will be competent to get more people and gain their belief a lot faster.
5. Extend Your Reach
Social media is outstanding in terms of the number of individuals you can reach. And the more individuals you reach, the more individuals become familiar with your brand and your products. Extending your reach applies three things:
Boosting your social media followers
Optimization of your content
Advertising of your content
Wrapping Up
Social commerce will undoubtedly become a massive piece of the eCommerce puzzle for brands and social platforms similarly. It is one of the primary focuses of multiple brands. There are many reasons why triumphant brands are leveraging social media for expanding sales and constructing a brand reputation. You must have comprehended this article and why social commerce matters in today's time.