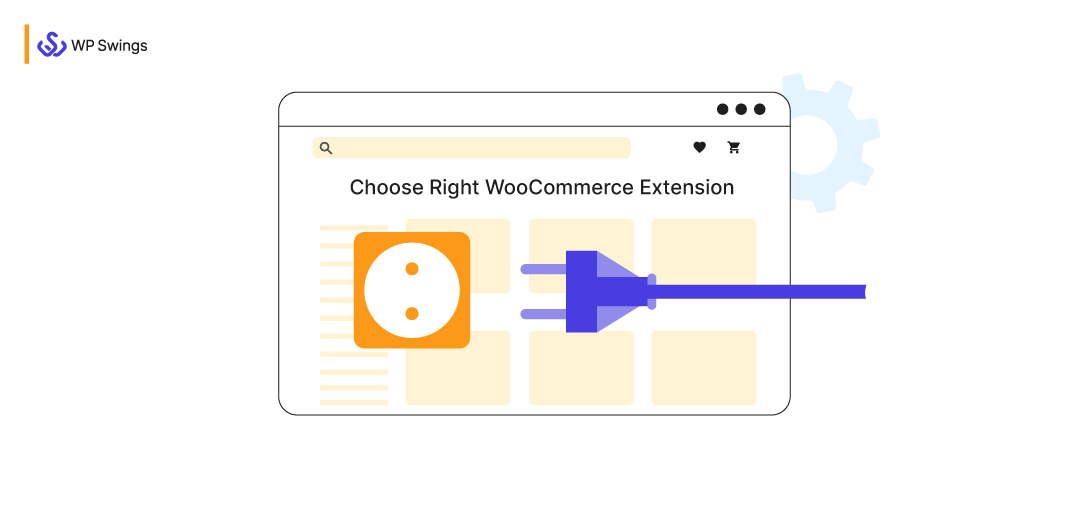 WordPress not only allows you to design any kind of website but also lets you build a strong online store with its best plugin called WooCommerce. WooCommerce is the best platform for online store owners; firstly because it's free and secondly, because it provides a wide range of added functionality through various extensions.
Currently, the all-time download history of WooCommerce extensions is 136,722,243 and is growing with each passing day.
Choosing the right WooCommerce extension is the foundation for your store and a right fitting extension will not only increase the productivity of the store but also build a sense of reliability in the customer's mind. Covering over four million active installs, WooCommerce is a reliable platform for adding shopping functionality to your WordPress sites.
With numerous plugins comes the difficulty of choosing the one plugin that is the best for your store. Your selection process will be easier and effortless and you will alleviate any risks linked with installing new extensions if you buy your WooCommerce extensions from trustworthy sources like WP Swings.
Moreover, check for conflicts that might arise in the future before fully evaluating them on a live website.
Choosing a reliable source, taking a look at the version and summary of the plugin, knowing the originator, tracking the download count, considering the page speed, the price of the WooCommerce extension, its documentation, etc. are all significant factors that will lead your store matching up with the best suitable plugin.
All this will ensure that the best results take place and will lead to increased website traffic.
Points to Remember While Choosing WooCommerce Extensions
Understand your website's purpose. It's important to know what your online store is about, what it wishes to offer to its customers, and then choose the WooCommerce plugins accordingly.

Prepare a budget, to know if you're in a position to buy WooCommerce plugins and add extra functionality. Think about an ideal amount that you're willing to put at stake and then make a decision upon making a purchase. This will allow you to work according to your plans. And will keep things on track just the way you want them to be.
If a plugin puts extra demands on your customer service, logistics, or the overall business management that you're not ready to deal with, in such a case you should reconsider. If it reduces your sales, makes the checkout process complicated, slows down your site, then it's evidently lowering the value of your business.
Following are tips and strategies that will help you make the right decision and make the right choice of selecting a WooCommerce plugin.
Tips to Choose the Right WooCommerce Extension
1. Reliable Sources To Choose Extensions For WooCommerce
Throughout this blog, I'll let the store owners know about the importance of choosing a dependable source. Multiple sites offer free versions of premium plugins and these versions are often obsolete.
One can easily be allured to use these nulled versions to simply avoid paying the license fee and to have an idea about the plugin's features. Nulled versions here refer to premium WordPress plugins or themes that have either been hacked or carry modified codes that are designed to cause harm and collect information. These usually come from a third-party website (not the original author) and are made to work without a license key.
This can be harmful to your website in the long run. One good way to identify a genuine author is that they provide return policies for the plugins. In case a plugin doesn't work out for your store, you can request a refund.
2. Summary of the Plugin
Gaining knowledge about the plugin by reading about it can help massively in hitting the needful. Some simple plugins do not require to be updated every now and then. However, complex plugins that work with other areas need to be updated regularly.
A good way to identify the quality of a plugin is to check the reviews given by customers already using the plugin. You might come across reviews lamenting that a plugin is not compatible with a theme or another plugin. These problems can arise from a number of factors. It may include an old version of PHP, server issues, poorly coded themes, and caching features.
But it's not always true that great reviews for a plugin will necessarily suit your store's needs. If a plugin doesn't work on your store, it's either a low-quality plugin or there is a problem with your website. For that, keeping a check on whether the originator has been in the industry for a long term or a short-term is another thing to be paid heed to.
Plugins bought from inexperienced developers might get you into compatibility issues, probably because they did not have the time and resources to update their plugins. So, it's better to settle a deal with developers who have been staying for long in the field. One of the best available websites to provide updated and good-quality plugins is WP Swings.
3. Ratings and Reviews
There is a rating of 1 to 5 for every plugin that can give you a fair idea about the plugin's quality. It's not something you would rely on completely but it can be used as an indicator. It's advisable to go for plugins with ratings of 4 and above but you still need to be mindful.
A study by Bright Local, states that 93% of customers read online reviews before making a purchase. 91% of 18-34-year-olds trust online reviews as much as they would trust an acquaintance's recommendation.
Therefore, to determine if the plugin is of good quality you should check the vendor's review page. Reading and going through reviews and feedback that are put in by customers that have used the plugin already will help you a lot in making a choice for your store. This will also make you aware of the common problems faced by customers on a particular extension.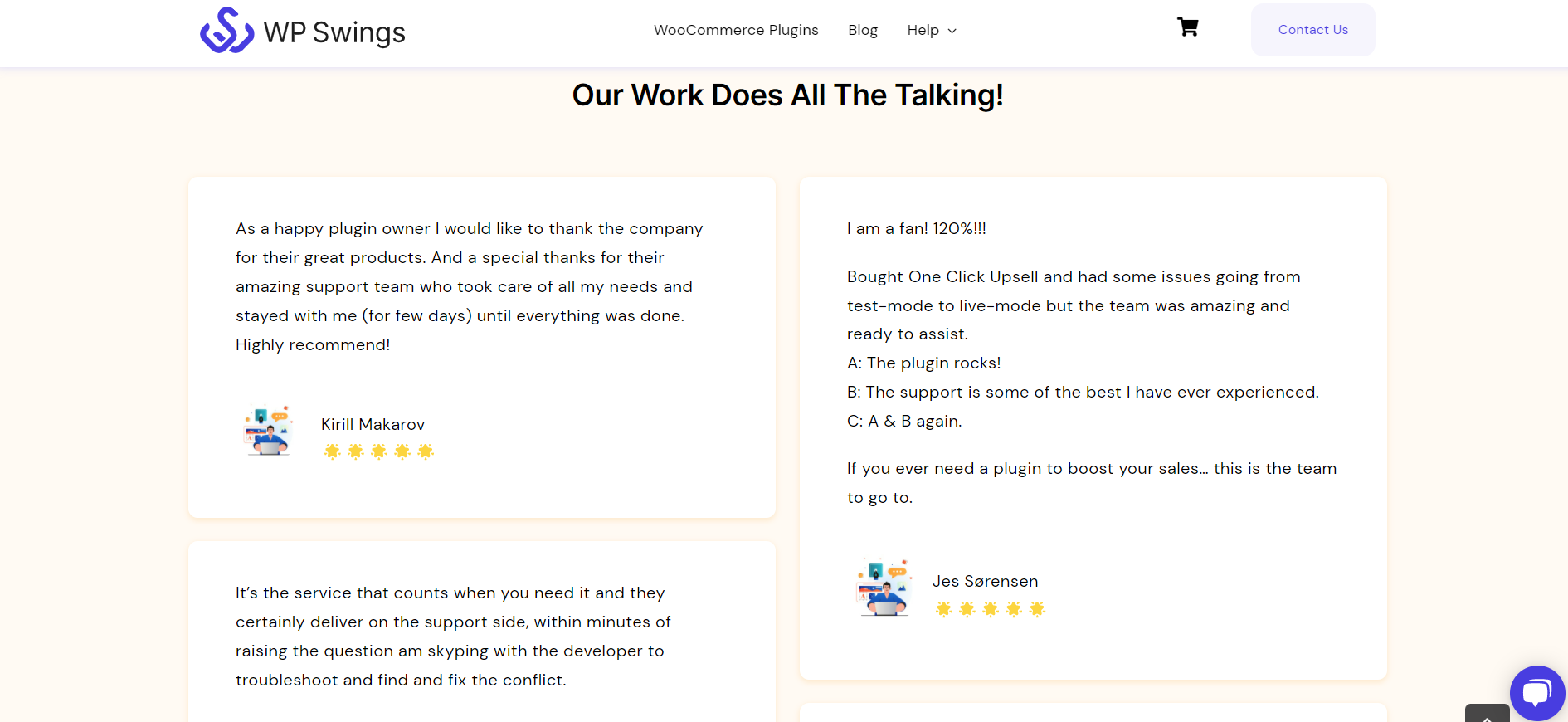 4. Version
Using an obsolete plugin can deprive your store of the newest updates and transitions, which can further affect efficiency. The version number of a plugin is an indicator of its development status. The ones that are under development hold 0.1.x to 0.9.x numbers. Whereas the first stable and complete version are put as 1.0, 2.0, 3.0, etc.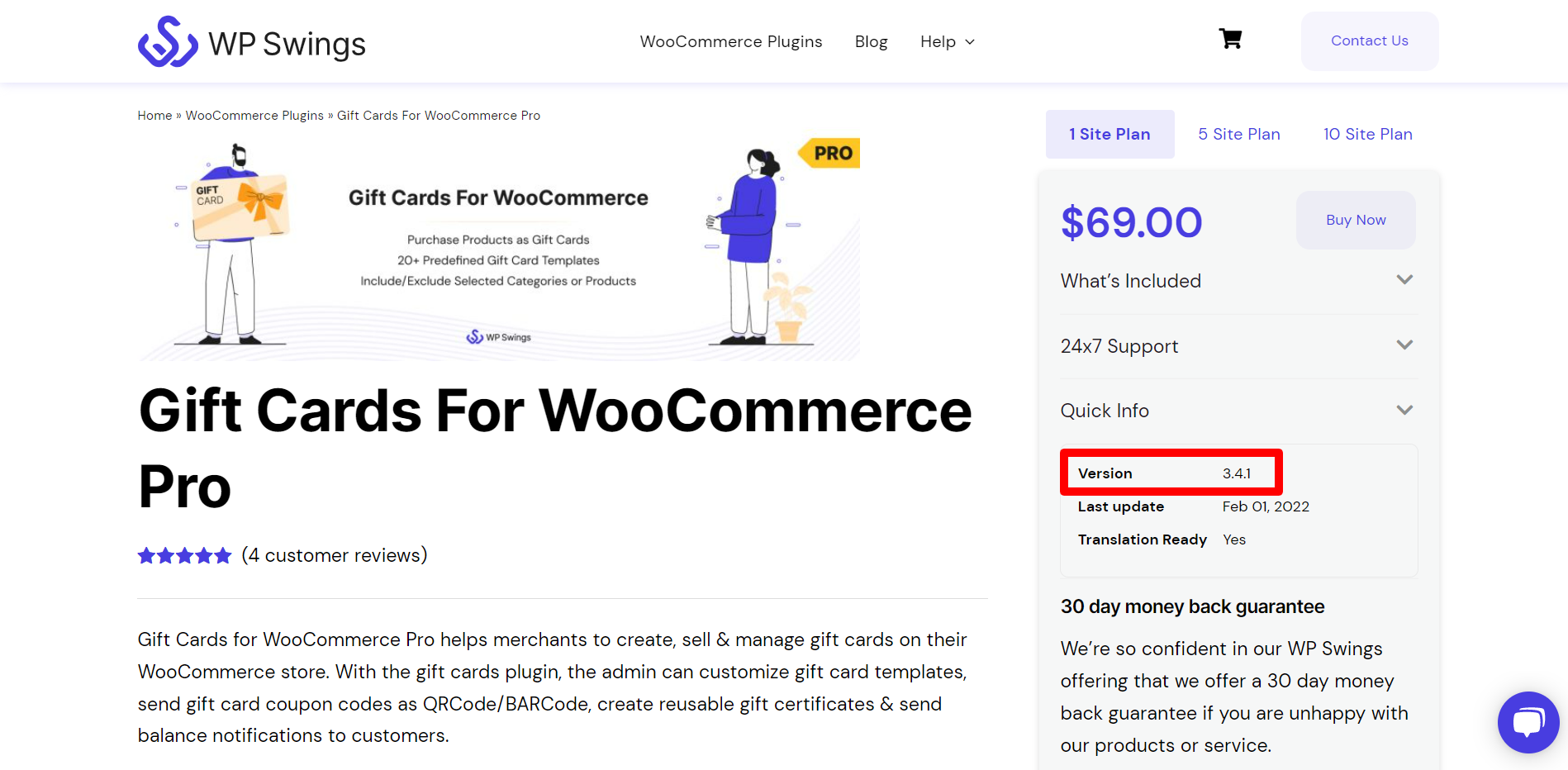 5. Downloads
Plugins that have a huge download count indicate their popularity and thus their effectiveness. The number of downloads may indicate popularity but it's important to know the latest status. For that, checking the plugin's stats is a great way of knowing the current trends.
For instance, a plugin has 40,000 downloads in total but currently is not being downloaded. Whereas another plugin's total download is 10,000 but the number of downloads taking place per day is much higher than the prior one.
6. Page Speed Insights
The loading speed of your page is very crucial. It is interconnected with the plugin you choose. Some reports state that if your website takes more than six seconds to load, you're losing around 25% of the traffic to your website. Your website will have an increased amount of bounce rate because most people using the internet are looking for faster solutions and are completely impatient with slow websites. The appearance of your website will not matter at all if it takes an eternity to load.
Page speed is a very significant factor for site optimization and rankings. You can install applications that allow users to measure how fast their website loads. These applications also provide insights on all the things that need to be corrected to make your website as fast as possible. One such application to measure page speed is Page Speed Insights by Google.
Explore Tool: Page Speed Insights
7. Compatibility with WordPress
Again it's super important to keep an eye on the plugin's compatibility with WordPress. As WordPress keeps changing with new releases, you should keep updating the plugins with it simultaneously so it works appropriately.
8. Price vs Priceless
WooCommerce is a free-to-use open-source platform that provides both paid and free plugins. All these plugins have a good set of features and a good support team. A paid plugin might not always mean a better one but it will surely bring reliability into the scene. A paid plugin might cost anywhere from 30-100$. And after the commencing cost, you're supposed to pay for major updates only.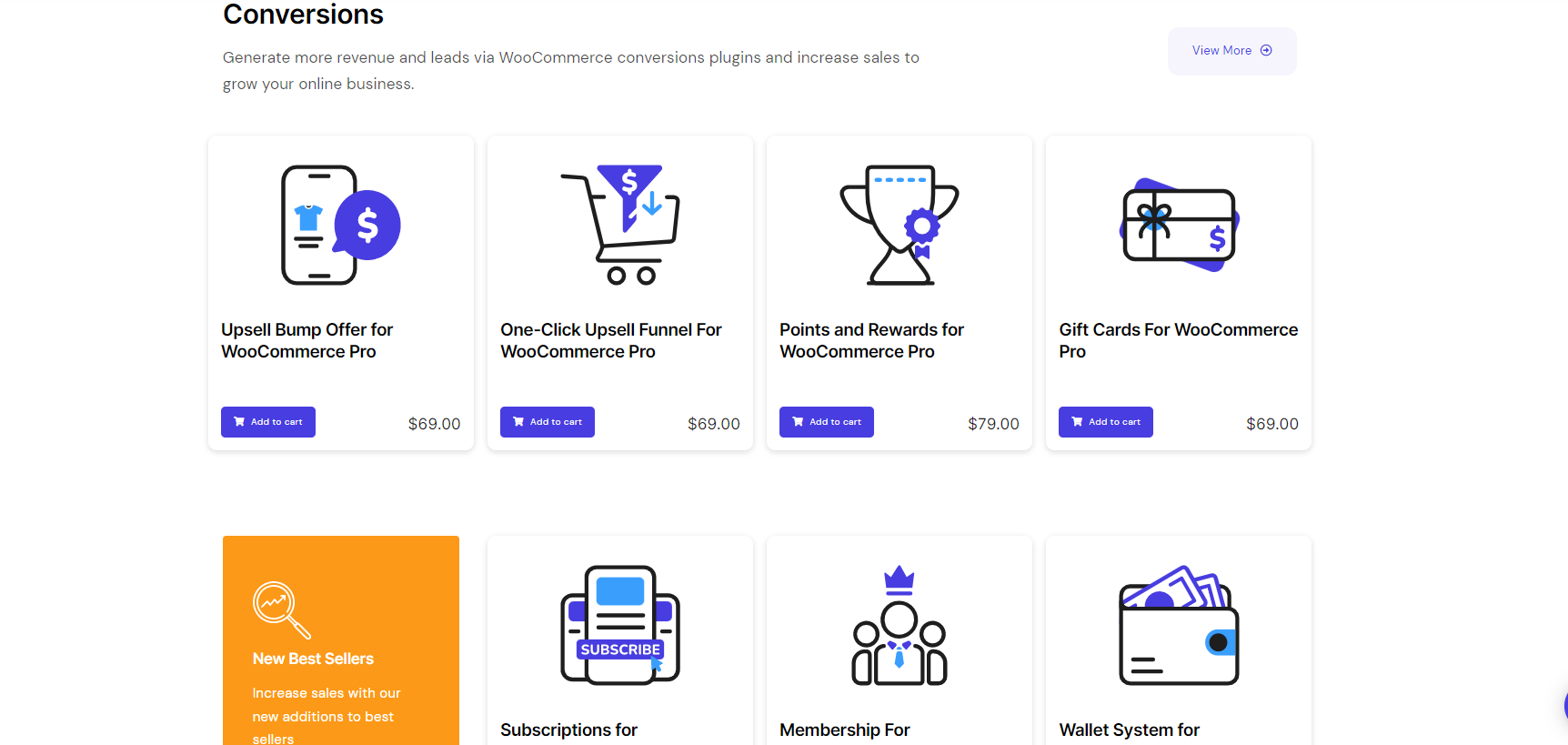 With every plugin, a support team works on the problems faced by users and keeps the plugin up to date. With the help of this, the users save time.
9. Documentation
Reading through the documentation before purchasing a plugin is a must. If the documentation is incomprehensible, it's better to not go for that particular plugin. And even if the documentation is comprehensible, it's important to check that the developer is providing a good level of support. Here's an example of how WP Swings elucidates details about every plugin and lightens the customer's burden.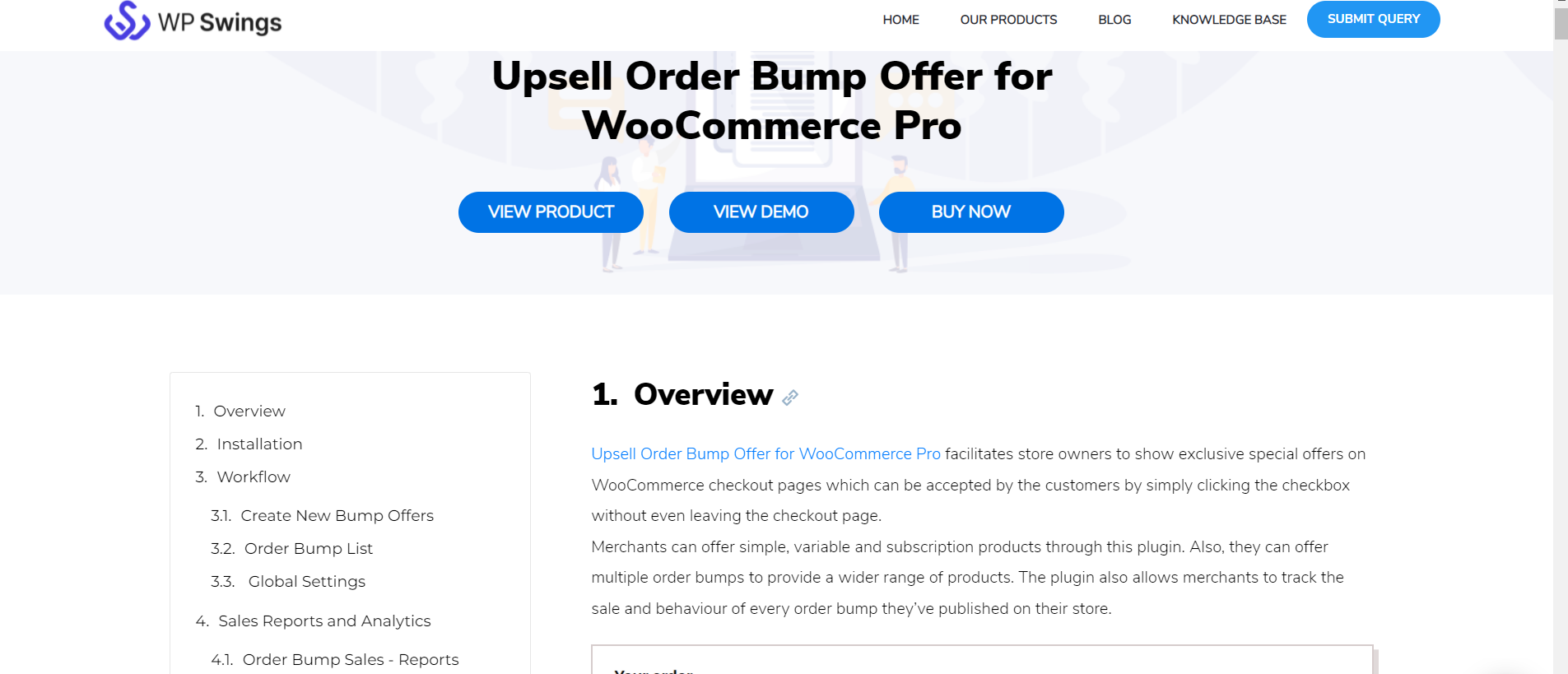 The documentation might be in the form of a forum, a ticket-based system, or both. In the case of a support forum, see how many posts have been made, how recent they are, and how many of them are marked as ''cleared''.
If a ticket-based system is being used by the author, you need to read their FAQ and contact them to track their response time. The developers might respond between 24-48 hours if it's a premium plugin and for free ones, the time might exceed quite a bit. If multiple requests haven't been cleared yet, you may want to give using that plugin a second thought.
10. Customer Base
Just by looking at the popularity of a thing, you can't speak for its quality. But this is not the case with plugins. Conversing about plugins; the bigger the user base, the more likely it is to perform well. However, this also doesn't mean that you should completely ignore new plugins. It's of great possibility that some plugins might be valuable to only certain sites. And your site can be the one suitable for it. But it's still better to settle for those plugins that have already been used, tested, and worked for people.
11. Design of the WooCommerce Extension
Focusing only on the design of a WooCommerce extension and looking for those that are the most spectacular looking is one thing that should be avoided. Not that design is not an important aspect but the user-friendliness and functionality of the plugin should outweigh it a bit. An ideal site should consist of all the features that your audience needs without having them wait for the pages to load. The focus should be more on the functionality rather than the aesthetics of the plugin which can be customized later on.
Conclusion
With the help of WooCommerce, you can virtually create the online store of your dreams.
Want to Buy a WooCommerce plugin?
Install from one of the hundreds available at our Marketplace.
I have written this to the best of my knowledge. If you consider all the above points, the chances of your online store matching all its requirements and also being compatible with WooCommerce plugins are high. This will make the online selling experience less stressful and will make your online store a customer's best place to shop from.
All the points from choosing a reliable source, knowing your plugin inside out, checking customer reviews, prices, download history, etc are essential for coming up with the best WooCommerce extension suitable for your store.
I hope the content I have curated through this blog will help you in making the right decision to buy a WooCommerce extension. If you have any queries about searching for the right WooCommerce extension, let us know below. Any suggestions or comments from your side are more than welcome.