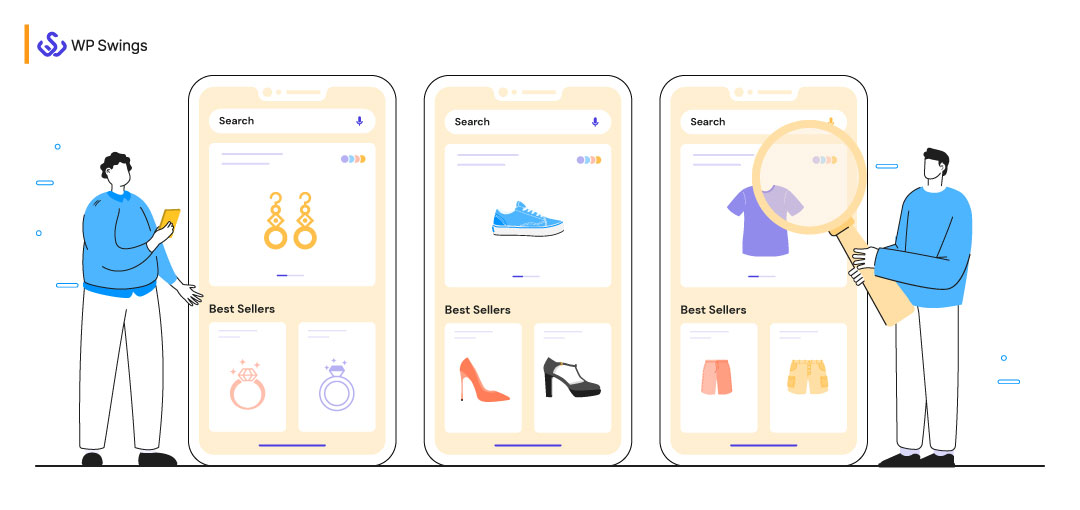 Have you been encouraged to create your own online (WooCommerce) multi-vendor marketplace by all of the intriguing marketplaces that exist?
If your answer to this question is Yes, then you're on the right track. We're here with our guide to assist you with all complexities and hassles faced while planning a multi-vendor marketplace on WooCommerce.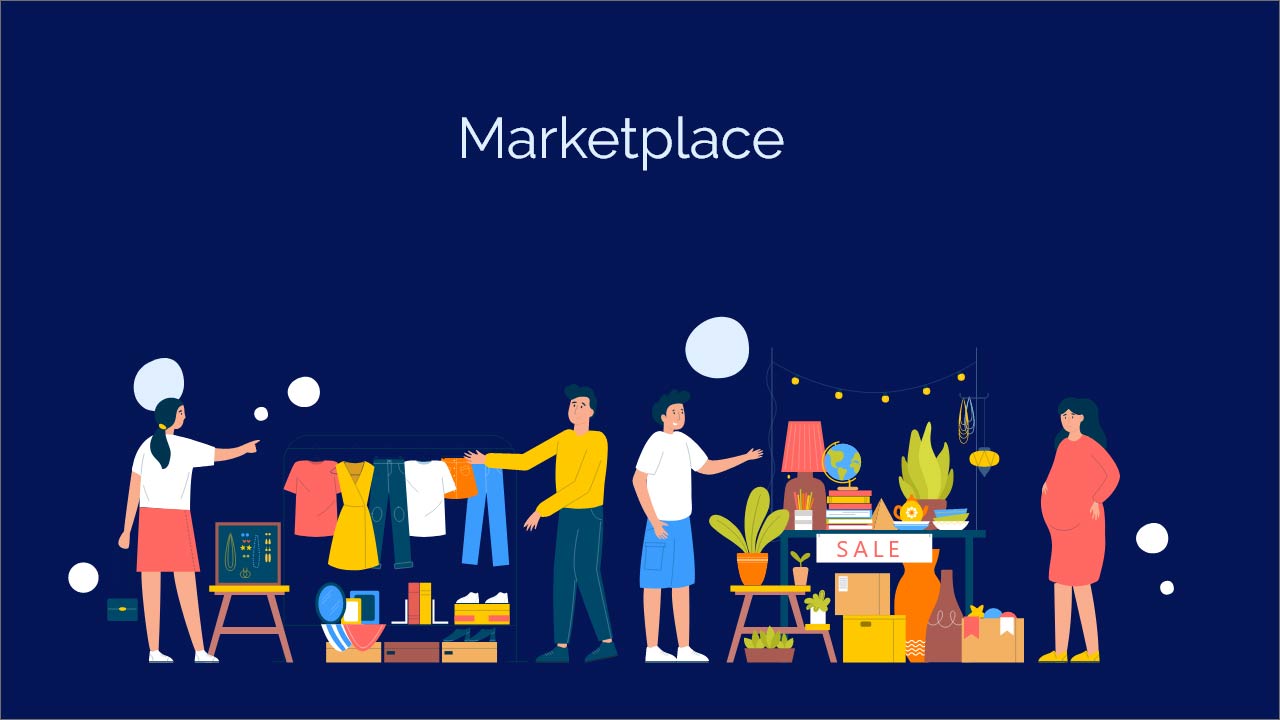 If you didn't know what kind of marketplace you wanted to build, you wouldn't be here. We're just here to ensure that you have a definite direction to follow while designing your multi-vendor marketplace, and must have a solid plan in place.
Let's start then.
Store Setup Outline
Online business models have encompassed every business vertical as a result of changing customer behavior and technological advancements. People want to be able to shop in the comfort of their own homes because it saves them time and increases their choices. Buyers want to shop online, but they don't want to waste time scouring several websites for items.
That had given rise to all online shopping scenarios. Let's start with- why should you start a multi-vendor marketplace?
Why Do We Need To Start Multi-Vendor Marketing On WooCommerce, Now?
When it comes to developing a multi-vendor marketplace, you have a variety of opportunities, but how do you proceed about it anyway? We'll recommend the best options for your multi-vendor marketplace throughout this blog.
If you're new to the game, begin with part 1 of our series i.e. why to build a multi-vendor marketplace that too on WooCommerce? Let's begin.
eCommerce Is Trending
Selling online has never been easier or more convenient than it is now, thanks to the explosive increase of eCommerce. Large business organizations are no longer the only ones that can successfully conduct B2B business electronically.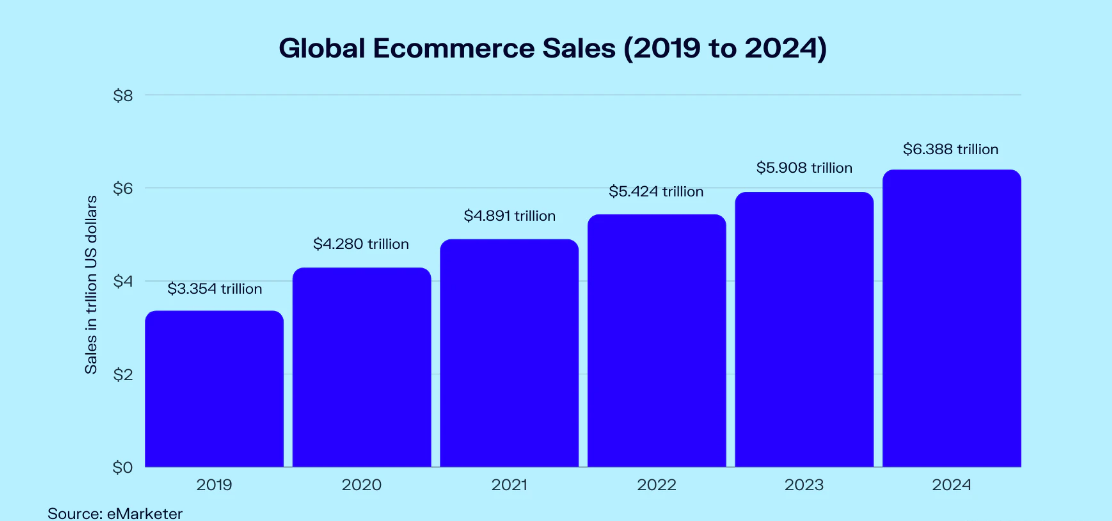 Source: Oberlo
Using a SaaS platform like
WooCommerce
allows you to expand your business online quickly and affordably. With WooCommerce's enterprise-level B2B features like corporate account management and personalized catalogs and pricing, companies can easily provide greater convenience and advantages to consumers online without the high costs and challenges that come with other platforms.
Vendors Demising Their Physical Stores To Online Ones
The concept of online marketing was only recently developed, but it is now being adopted by a growing number of aspiring entrepreneurs. Many people have recognized that there are numerous opportunities and that marketing practices such as payment and distribution of products are easy and straightforward.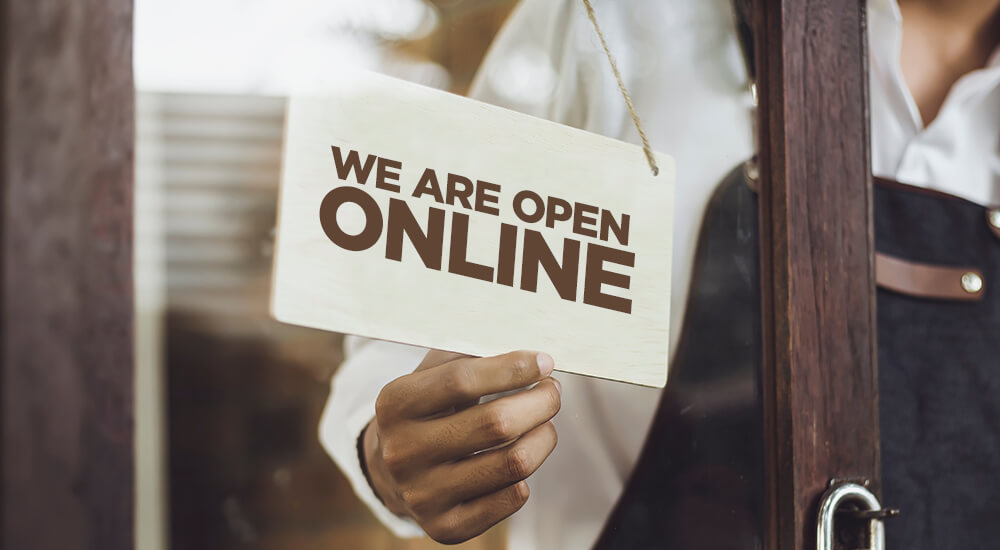 The best part is that online marketplace sellers may not need a storefront, a store, or a lot of investment to get started. This is why so many people are joining one or more online marketplaces because these platforms make it very simple to start a business. Furthermore, this marketing system is now providing ongoing resources for a variety of business enthusiasts, as well as making things easier for shoppers.
The New Normal Marketing
There will be a significant increase in sales and marketing spending in online channels as a result of the current health crisis (online stores, mobile applications, marketplace). It will be crucial to establish a convergence between online and offline retail channels, also known as digital transformation. Customers want to be likely to migrate easily through all channels.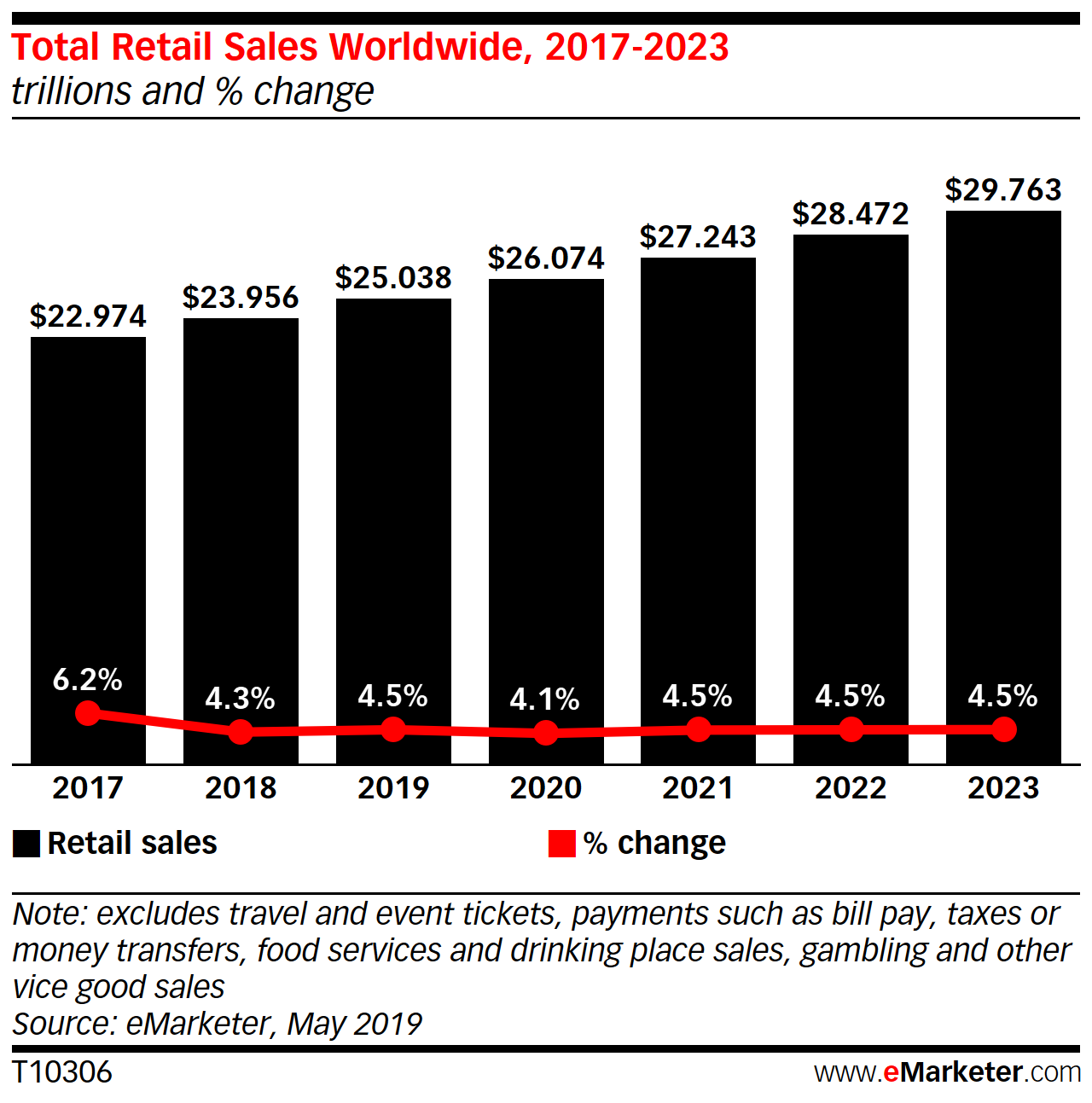 Source: eMarketer
What Can A WooCommerce Multi-Vendor Marketplace Offer You That You Are Missing Till Date?
Multi-vendor online marketplaces have a wide variety of options that a traditional retail store never matches.
When you run a multi-vendor online store, you can create a marketplace similar to Etsy, Amazon, or eBay where you can sell anything, or you can create a specific multi-vendor website that focuses on a specific item or service, or even a product category, such as furniture, appliances, and electronics, etc. The possibilities for marketplaces with multi-vendor platforms are nearly limitless. Some of its benefits are to be listed below-
An Overall Decrease In Marketing Expenditure
You don't have to worry about managing a variety of product categories as an online marketplace user. This is due to the fact that different retailers sell different product types. As a result, you can avoid high ordering costs, stock-out costs, and carrying costs.
By encouraging various vendors to present a variety of business items, the online marketplace lowers inventory costs.
Ease Of Marketing Management
Customers can purchase products from multiple vendors in one order on a multi-vendor marketplace. You can see all requests as the administrator, but the vendor can only see their portion of the order and is responsible for completing it.
The platform splits payments automatically to ensure that the right sums are allocated to each vendor.
Centralized Inventory Management
Adding items and getting enough of them is the first step to having a profitable multi-vendor shop. To ensure that vendors do not run out of stock, a robust inventory tracking and notification feature is enabled. This feature allows you to set low-limit alerts, restock inventory automatically, hide out-of-stock products, and much more.
Dedicated Dashboard
The e-commerce platform operator will manage the entire marketplace from the admin panel. It enables them to personalize parameters for different types of suppliers. Shipping and payment methods, as well as fees, are among the options available. Subsequently, the administrator will manage seller listings, filters, product and listing validation, and overall marketplace improvements.

Each platform seller has their own dashboard, where they can manage their profile page information, product listings, payment methods, and rates, shipping information, and generate customized reports.
Offer Easy Ways To Build An Online Retail Infrastructure
Multichannel marketing also encourages retailers to reach out to potential consumers and first-time buyers, resulting in increased product sales.
How Do You Do It? 
Selling on online marketplaces, opening a new online or physical shop, experimenting with a pop-up experience, or expanding to new geographies are all options.
Let You Easily Expand Out The Boundaries
Expansion is easy and straightforward. You can efficiently add new products and expand the market with a multi-vendor marketplace. Since you sell a variety of products in your marketplace, it's easier to attract more customers. It's easier to target and encourage niche products in a marketplace if you're selling them.
Boost Traffic And Sales
Sales, exposure, and customer reach expand as brands put their products in front of consumers who need them, whether in-store or online. Consumers expect goods to be available in several locations, so a multichannel approach makes sense.
Provides An Additional Stream i.e. Commission
Multi-vendor marketplace owners, unlike retail store owners, can easily profit from a secondary source, such as subscriptions or commissions. This is beneficial to online merchants.
They would not have to wait for their commissions from the online market to be paid according to a predetermined schedule. Commissions are paid automatically after a transaction has been completed successfully.
Offer Shared Responsibility
A multi-vendor marketplace would share the burden of operating and managing the platform by designating administrative users with control over the store. They'll authorize vendors and products on your behalf, as well as resolve password concerns and manage featured products.
Help You In Listing Product Comparisons Efficiently
You can modify a comparison feature once your store has several vendor-based product listings. Consumers evaluate product prices across various product categories.

By motivating consumers to purchase at their desired price, product comparison benefits both you (the store owner) and your customers.
Offers Ultimate Store Personalization As Per Customer Requirements
Customers would have been more loyal to brands that have a smooth buying experience. They're seen as being aware of customers' wishes, shopping preferences, and digital savvy. Brands can also differentiate themselves via multichannel distribution by concentrating on convenience rather than price.
Note: If you want to migrate your web presence across different platforms (e.g. import Etsy to WooCommerce), Cart2Cart has all the necessary functionality to do it without intensive hands-on. The service will automatically do the heavy lifting for you and deliver your current database to the WooCommerce platform in just 4 simple steps.
Don't Let Some Sudden Crisis Ruin Your Hard Earned Business!!!
Just seek out lil help with these 6 survival tips…
How To Build A WooCommerce Multi-Vendor Marketplace In Simple Steps?
Managing a WooCommerce multi-vendor store aims to strike a balance between the supplier and administrative responsibilities. Heading back to the marketplace extension, this entails a foundation that enables you to create a reasonable balance.
So, once you've figured out all of the processes that should be involved, as well as the fundamentals of order fulfilment, you'll be able to improve the customer experience and expand your eCommerce business. From the moment you add products to paying your vendors, we'll guide you through the entire process of managing your multi-vendor store.
Steps, If You Haven't Set Up Your Store
Select A Platform
Since WordPress began as a blogging platform, there is a common misconception that it is only appropriate for blogging and personal websites. This could not be further from the truth; WordPress now powers more than 30% of the world's fastest one million websites.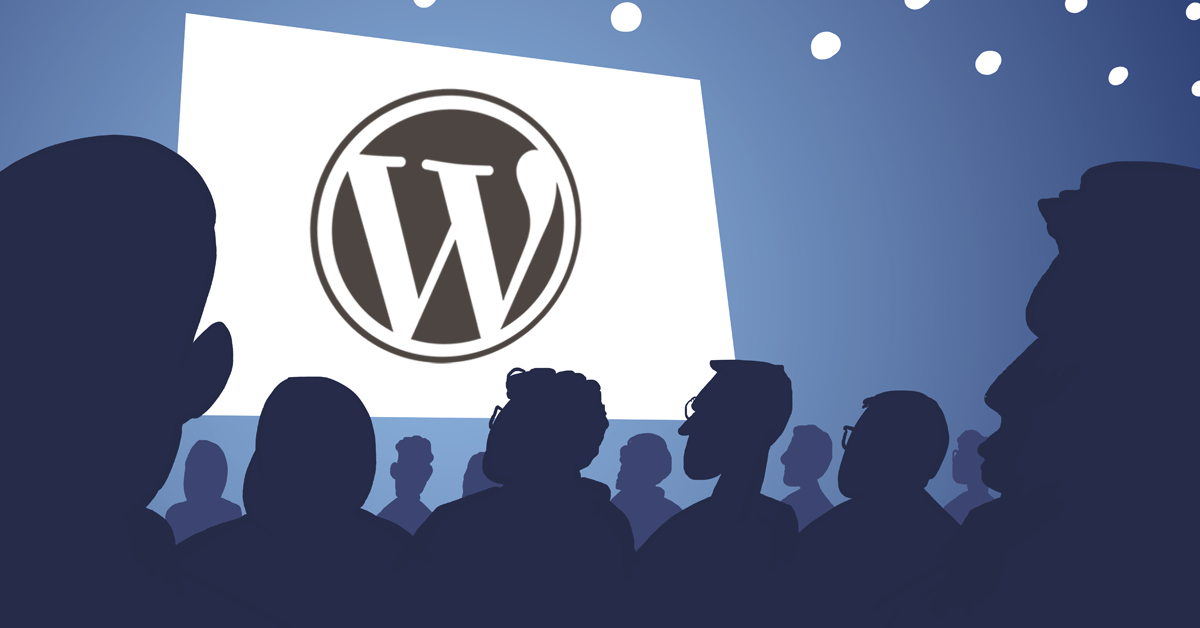 WordPress has also enhanced its e-commerce plugins, such as WooCommerce, a popular plugin that converts 22% of all websites into revenue-generating e-commerce platforms.
You can use companion plugins and extensions including Product Vendors, WC Marketplace, Dokan, and WC Vendors to set up and manage all of the required components for a fully functional marketplace. These plugins are used to power nearly 20,000 multi-vendor e-commerce sites.
Choose And Register The Domain Name, Opt Hosting
The first step in designing a profile is to get a domain name and a hosting service for it. A domain name, also known as a virtual address, is in charge of your store. A domain name will be anything like www.exampledomain.com.
Keep your domain name short and easy. End up making use of keywords. Avoid numbers and hyphens when targeting your location.
Install WordPress And Activate WooCommerce
From www.wordpress.org, you can conveniently download and install WordPress. Then navigate to to the Plugins section and look for WooCommerce.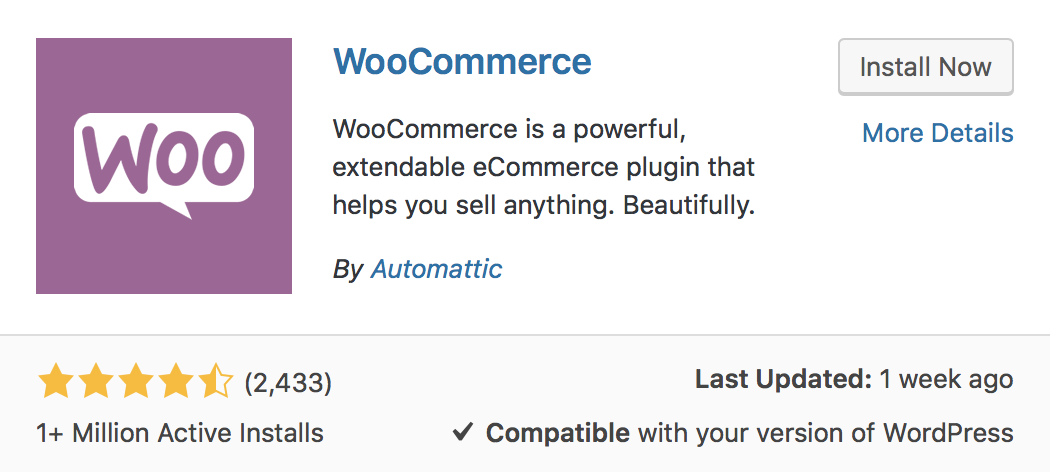 WooCommerce might well be allowed for free installation.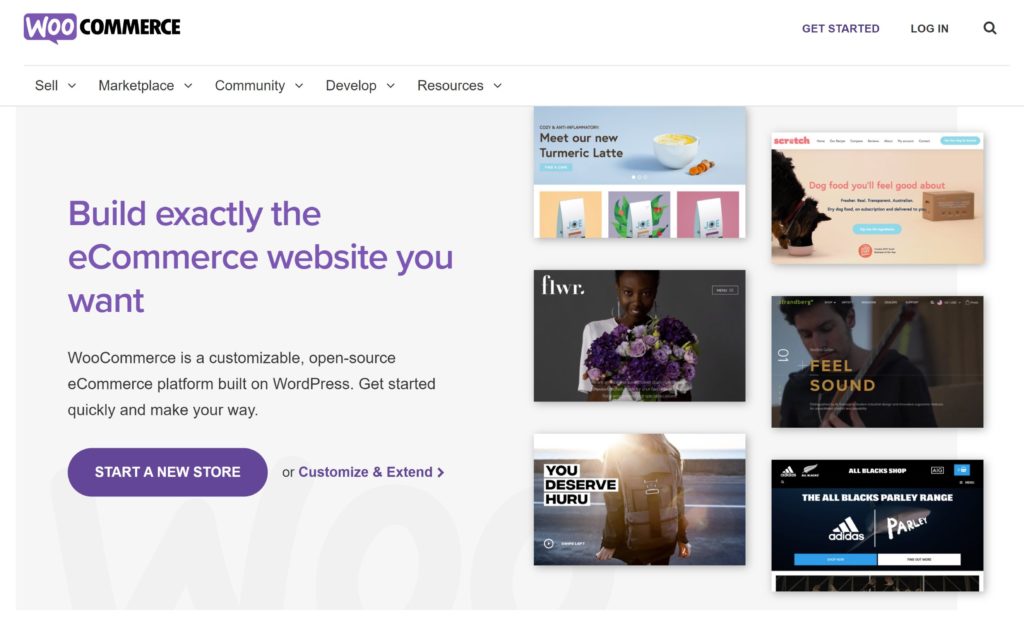 After you've set up your WooCommerce store, you'll need to add products and customize other specifics like shipping and payments in the WooCommerce Settings.
Learn More About Setting Up Your Online WooCommerce Store
Set Up Your Store, By Adding A Theme And Required Plugins
Use another theme for your multi-vendor marketplace that fits your requirements. It's important to make the website more engaging and attractive.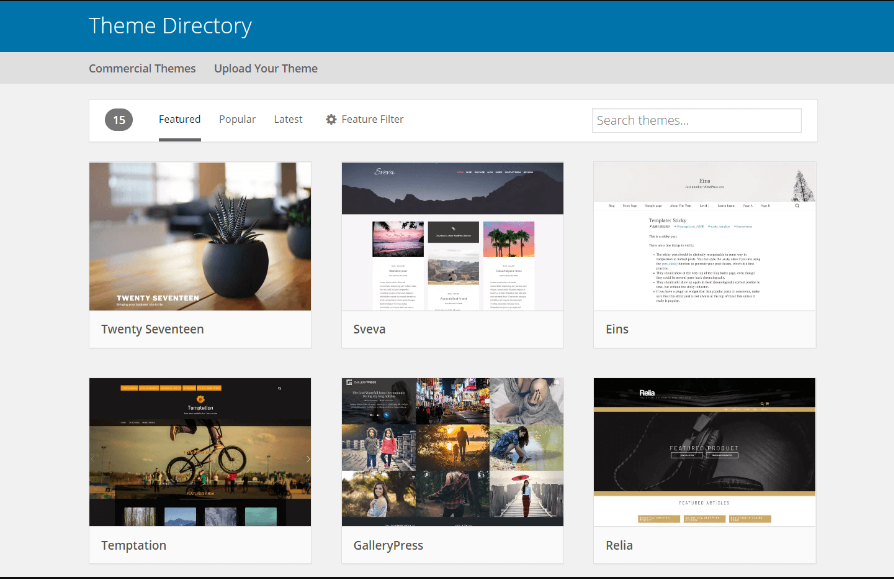 Merely choose a theme that is optimized for a multi-vendor store to achieve the same result. For your online stores, WooCommerce provides both physical and digital themes.
Juggling With Your Website's Design Setup?
Need assistance…??? Here's guide for the best WooCommerce Themes
Initially Create An MVP (Minimum Viable Product)
This is the most critical aspect you can really do. You're not just developing a website; but also establishing a business. You supposedly be wondering that- what a MVP is? Because, I just asked you to create one. Allow me to explain-
A minimum viable product (MVP) is a Lean Startup term that stresses the importance of learning in the introduction of new products. The main advantage of an MVP is that it allows you to learn about your customers' interest in your product without having to completely create it.
The sooner you can determine if your product will appeal to customers, the less time and effort you'll waste on a product that won't be selling.
Create a website with just enough features for early users to be satisfied with the service, then introduce upgrades depending on the responses. Your dummy store on WooCommerce would somewhat look like the screenshot below.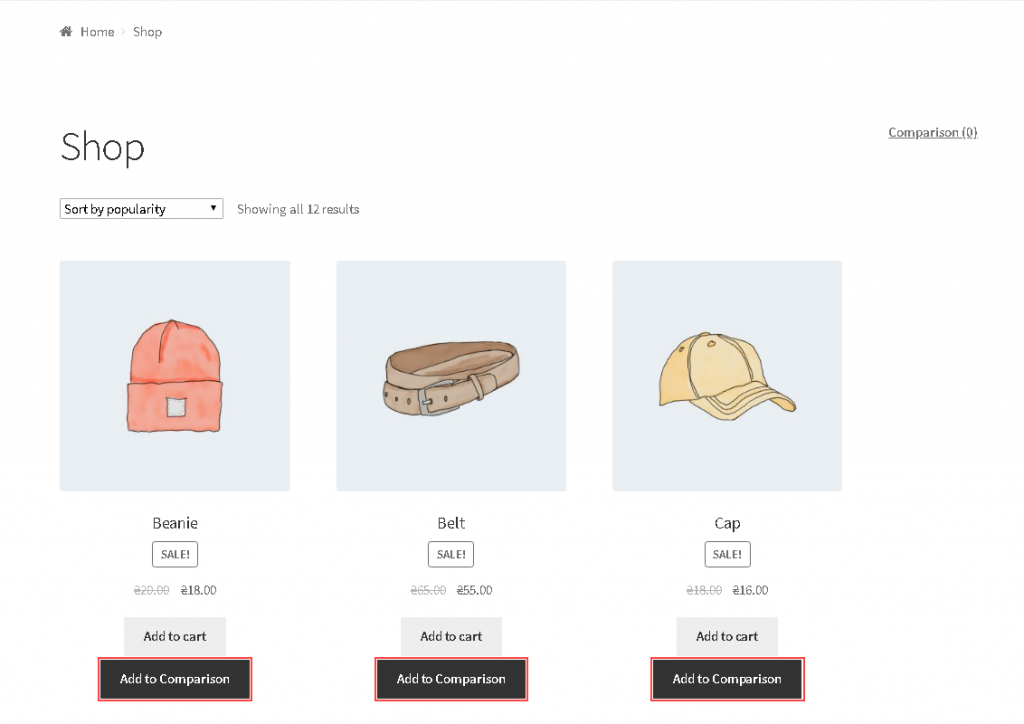 After you're done with the initial setup, now it is time for you to turn your WooCommerce Website into an Online Marketplace. How? Let me detail.
Steps For, Setting Up Your Multi-Vendor Marketplace On WooCommerce
You'll need to install a multi-vendor plugin if you want to transform your store into a marketplace. Setting up a multi-vendor marketplace is straightforward and seamless with Dokan Marketplace, WC Multi-Vendor Marketplace, WC Vendors, WCFM Marketplace Rest API, and other WooCommerce plugins.
This enables each vendor absolute control over the website, as well as the ability to sell and promote their product. You can choose your preferred business model, product formats, fees, and payment methods as the owner of a multi-vendor marketplace.
Wait!!! There's a Good News…
WP Swings also owns a fantastic yet exceptional integration for the multivendor marketplace. This solution will be of great assistance to you if you now run your business on WooCommerce and want to switch to a multi-vendor store using a system like WCFM. Refund, Exchange, and Cancellation requests may be sent using a simple and comprehensive interface thanks to RMA WCFM for WooCommerce. Vendors can control requests for exchanges and refunds.

Suppliers on marketplaces like Amazon now find it simple to manage stores and fulfil exchange and refund requests. The benefits are as follows for both customers and store management. Therefore, don't hesitate to do this. If you wish to modify your store using WCFM, the simplest solution is right here.
Using Dokan as an example here, let's look at how to use the Dokan multi-vendor plugin to build a robust WooCommerce multi-vendor marketplace.
Opt For A Marketplace Plugin
Dokan is a well-known multi-vendor plugin that has gained traction over time. The popularity of the plugin is due in part to its simple front-end GUI (graphical User interface). Its exceptional features make all multi-vendor marketplaces more user-friendly.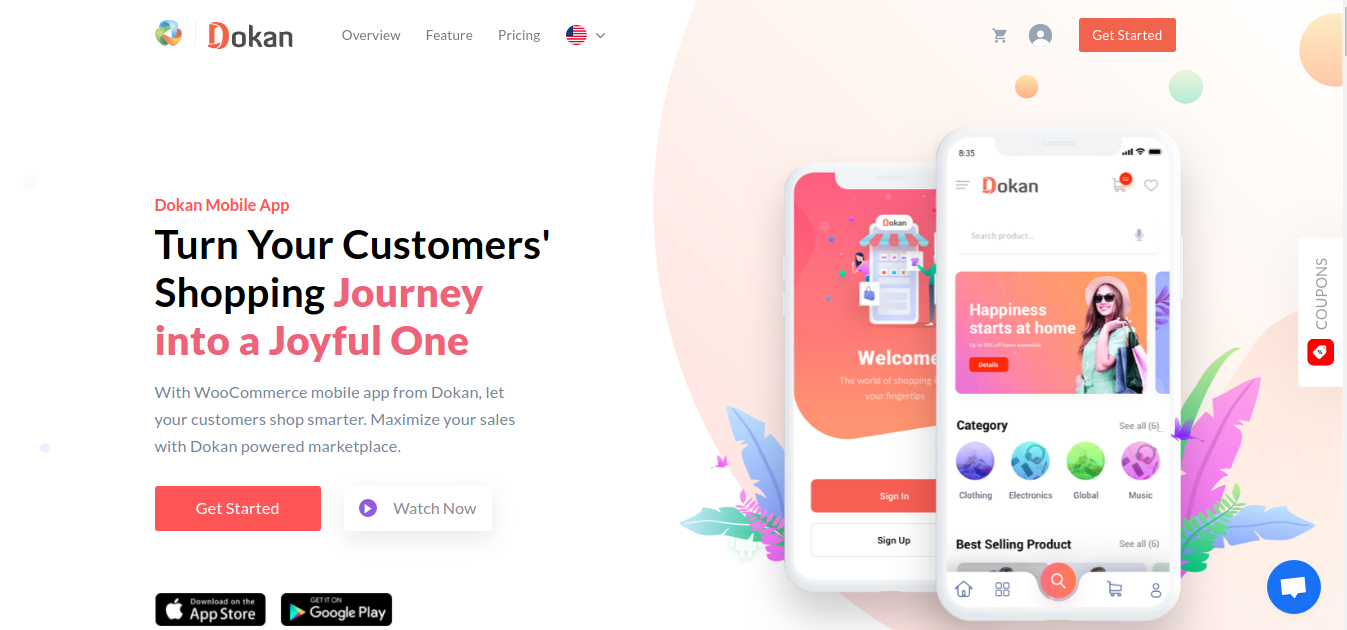 Dokan reinforces the strengths of multi-vendor marketplaces by providing excellent features that make vendor collaboration even easier. You must first download Dokan before you can begin installing it.
To Begin,
Navigate to the admin panel of your WordPress site and log in. Then choose Plugins > Add New > Dokan from the drop-down menu. Press the button i.e. Install and Activate icon to install and activate the plugin.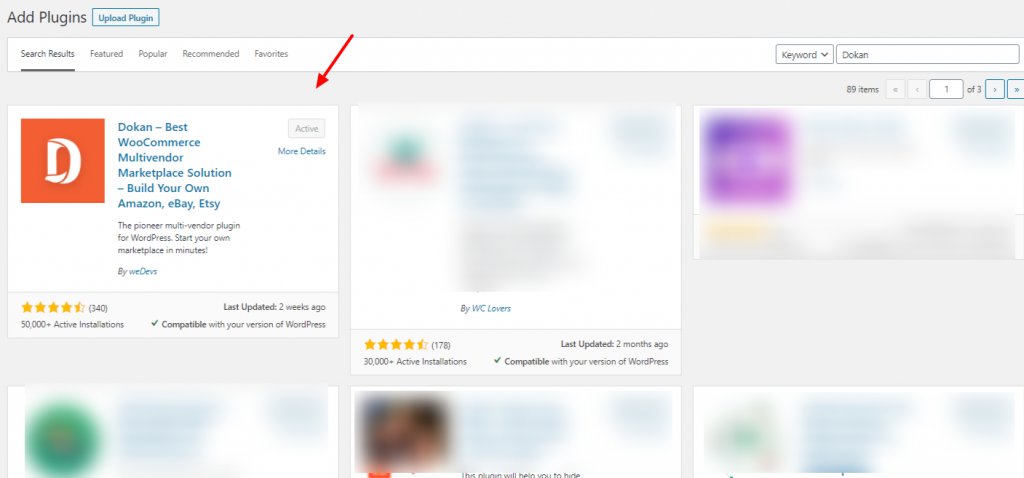 When you first install the Dokan plugin on your WordPress-powered website i.e. WooCommerce multi-vendor, you'll be offered the opportunity to use this setup wizard. It provides a step-by-step guide to quickly set up the Dokan plugin. It begins with an overview of the quick setup wizard.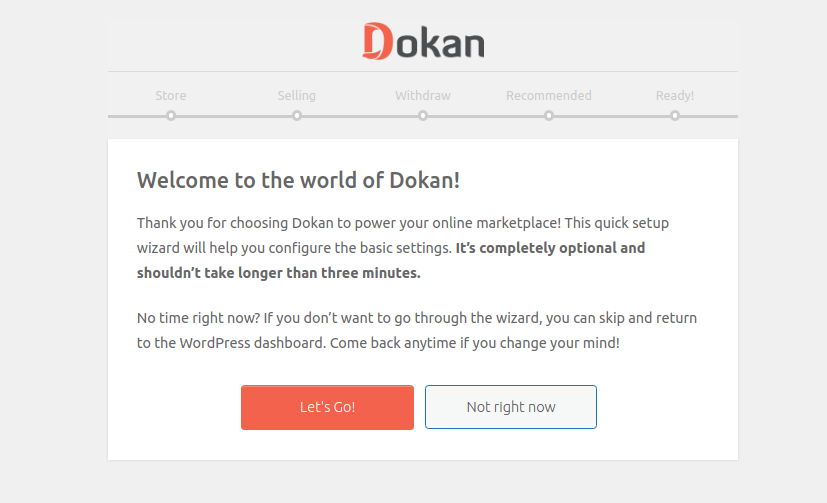 The wizard takes you to the store setup page after you press the Let's Go! button, where you must include information about your sellers' store. You must have the URL of the seller's store and choose the extra fee receiver. When you're done, press the Continue button.
Note: You can skip this step, then you have to fill  this information from your Store Settings page later.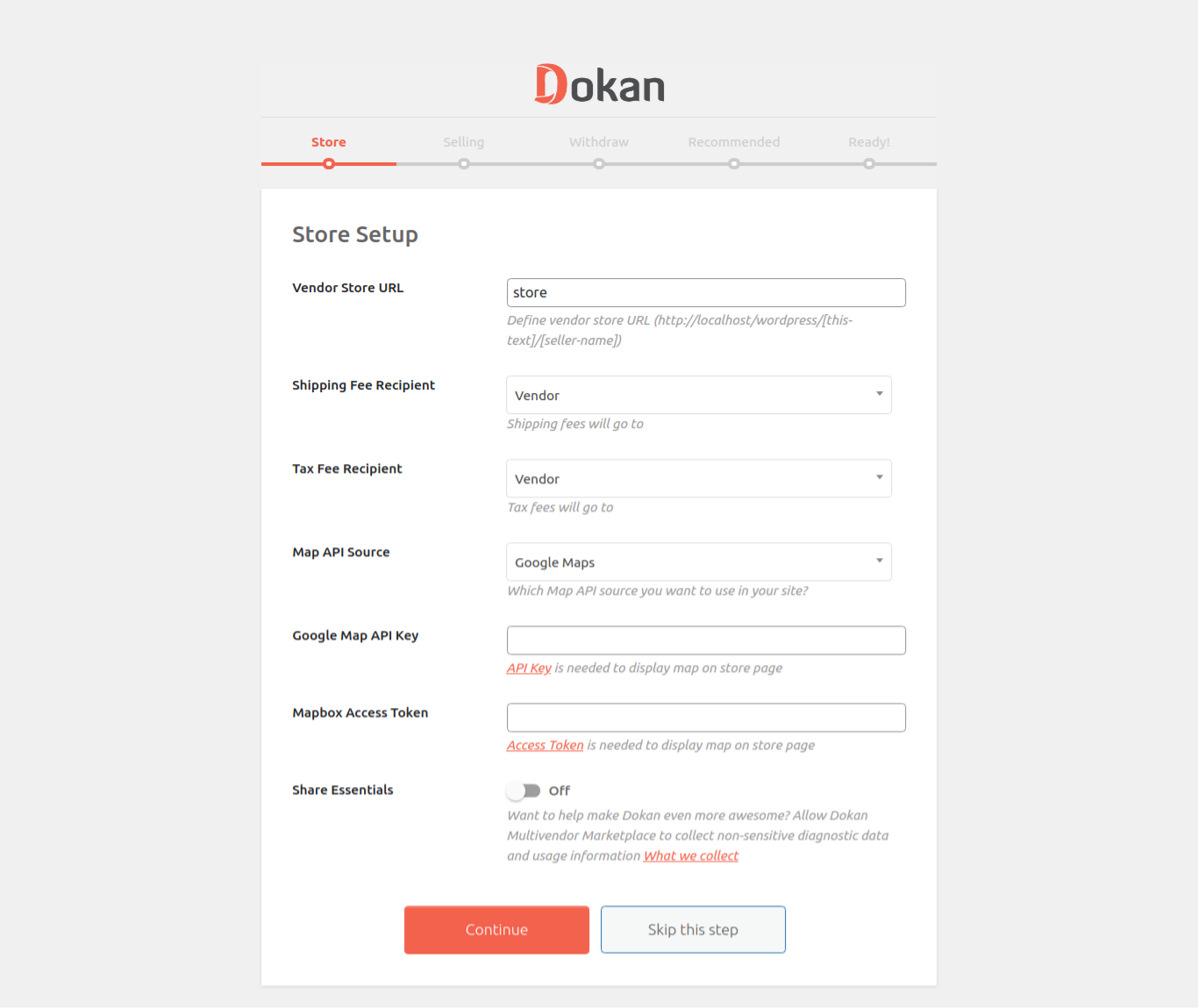 The second stage will assist you in configuring your Selling options. Make selling status enabled for newly registered sellers allows you to activate the selling function for your sellers. You may specify a percentage for the seller commission.
You will allow your sellers to adjust the status of an order. In addition, for your Product Edit page, you can choose between Tab and Flat views.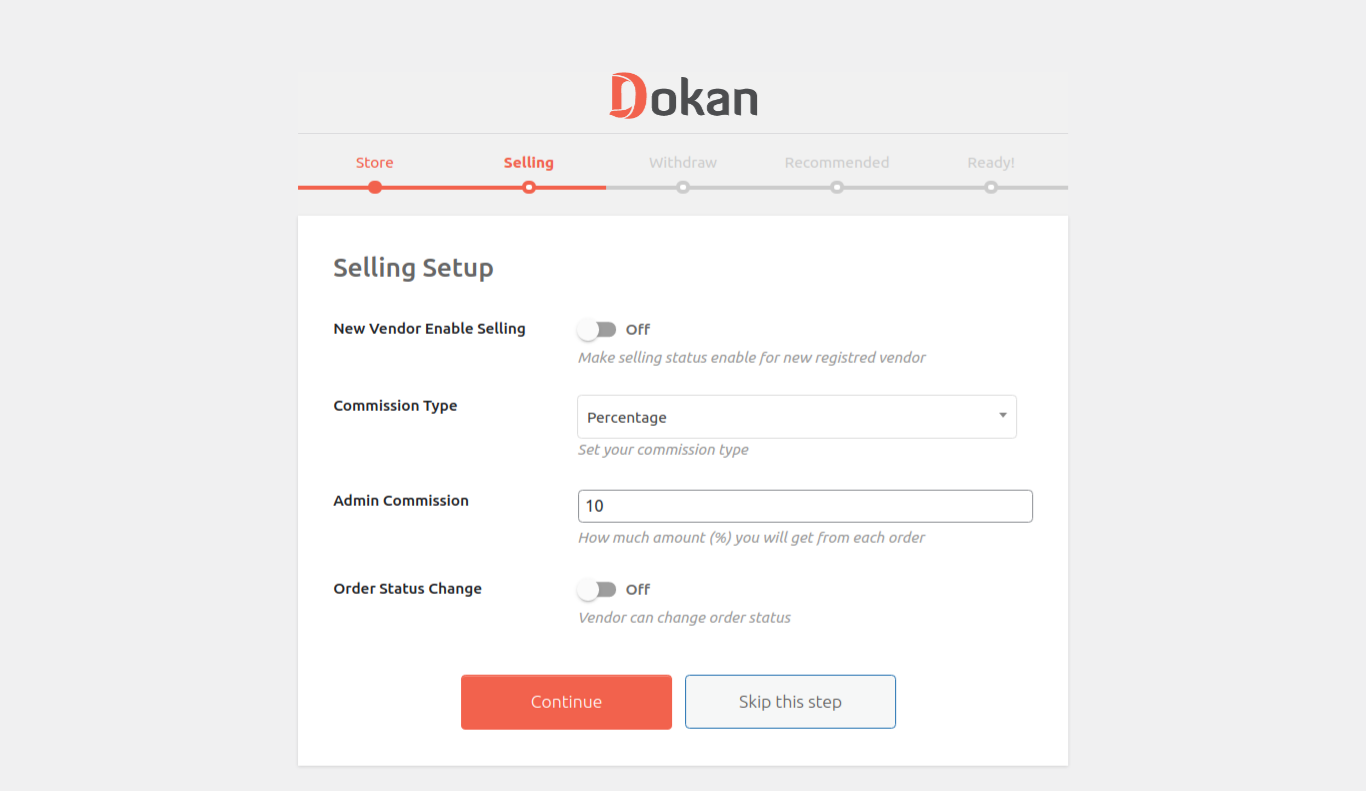 On the third step, you have to set up withdrawal options for your sellers. There are three withdrawal methods including,
Paypal
Bank Transfer
Skrill
You can choose your suitable withdrawal method. Here, you need to set the minimum withdrawal amount and order status for withdrawing.
After that, choose to install WooCommerce Conversion Tracking and weMail if you want.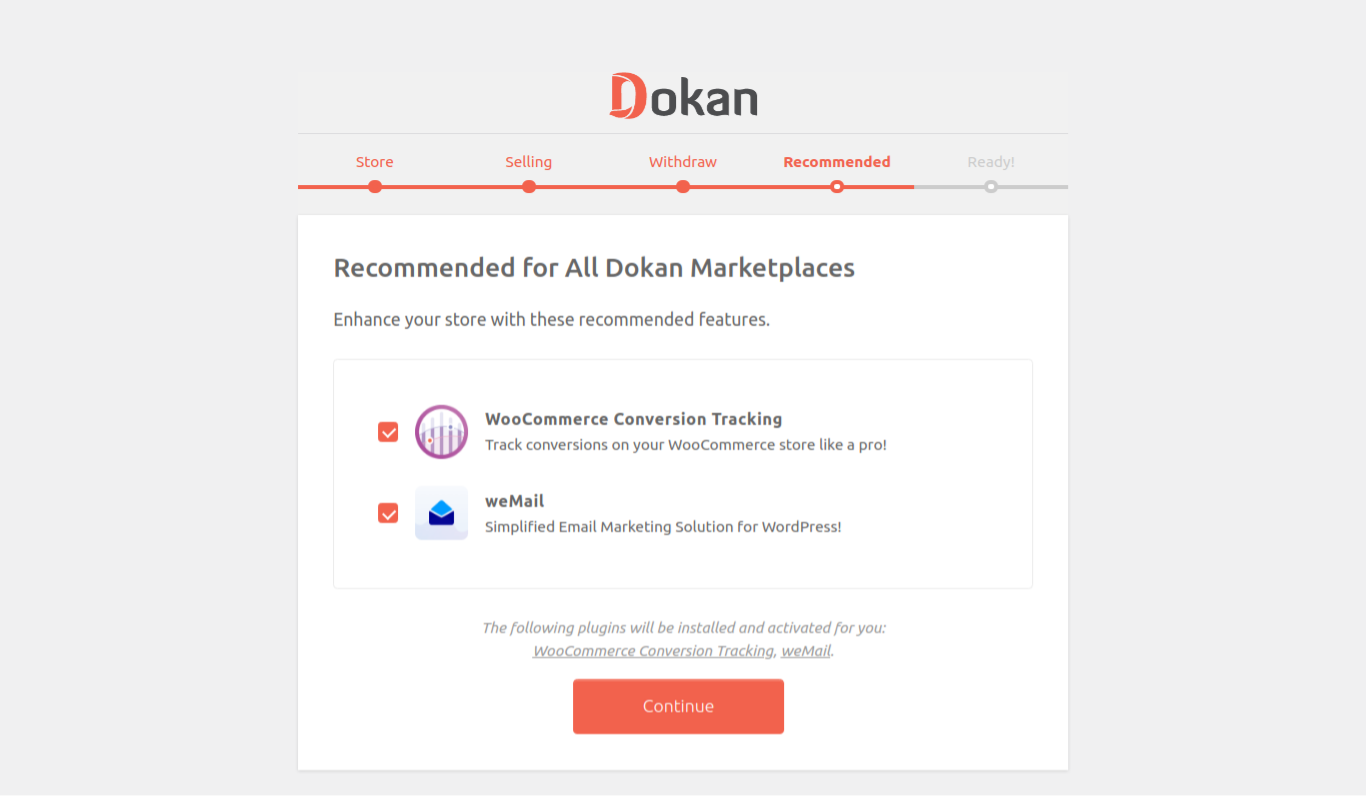 After you've filled out all of the fields, press the Continue button. It will prompt you to go to your Dokan settings page after displaying a confirmation message.
By clicking the connection at the bottom of the wizard, you can also return to the WordPress Dashboard.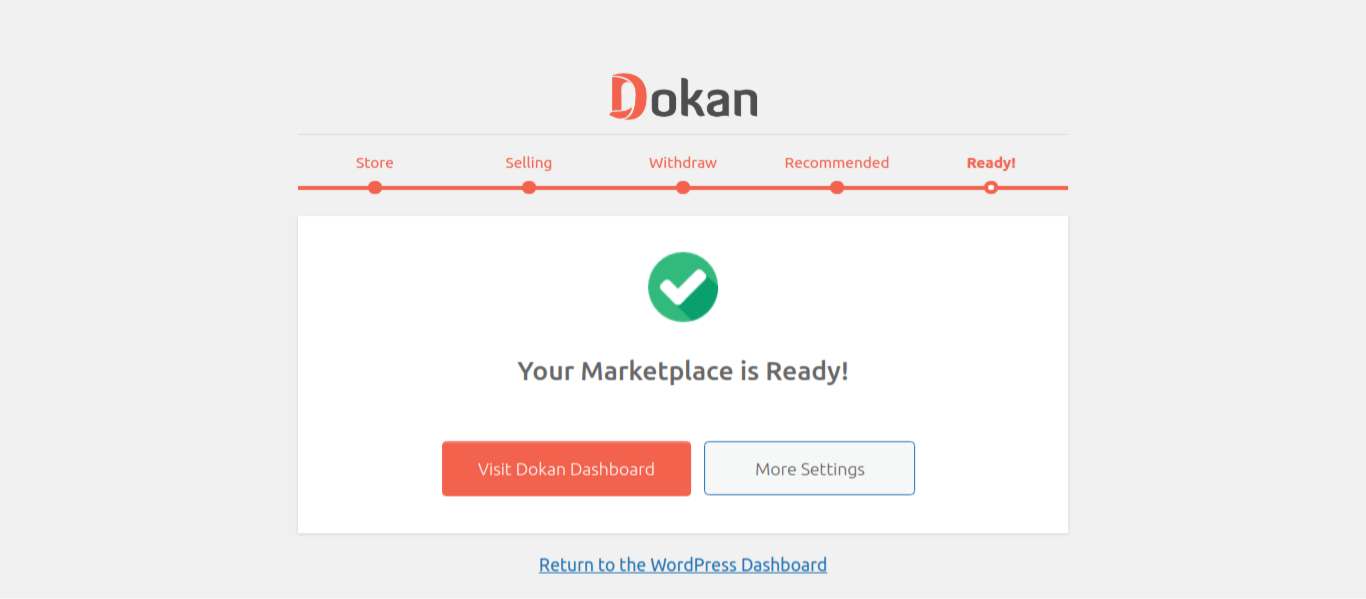 You can now proceed to the initial setup settings after Dokan has been installed on your WooCommerce Shop. Dokan settings are the critical pieces of information that must be in place before the store can be fully operational. You can do so during the installation process or later in the Dashboard by going to Dokan > Settings.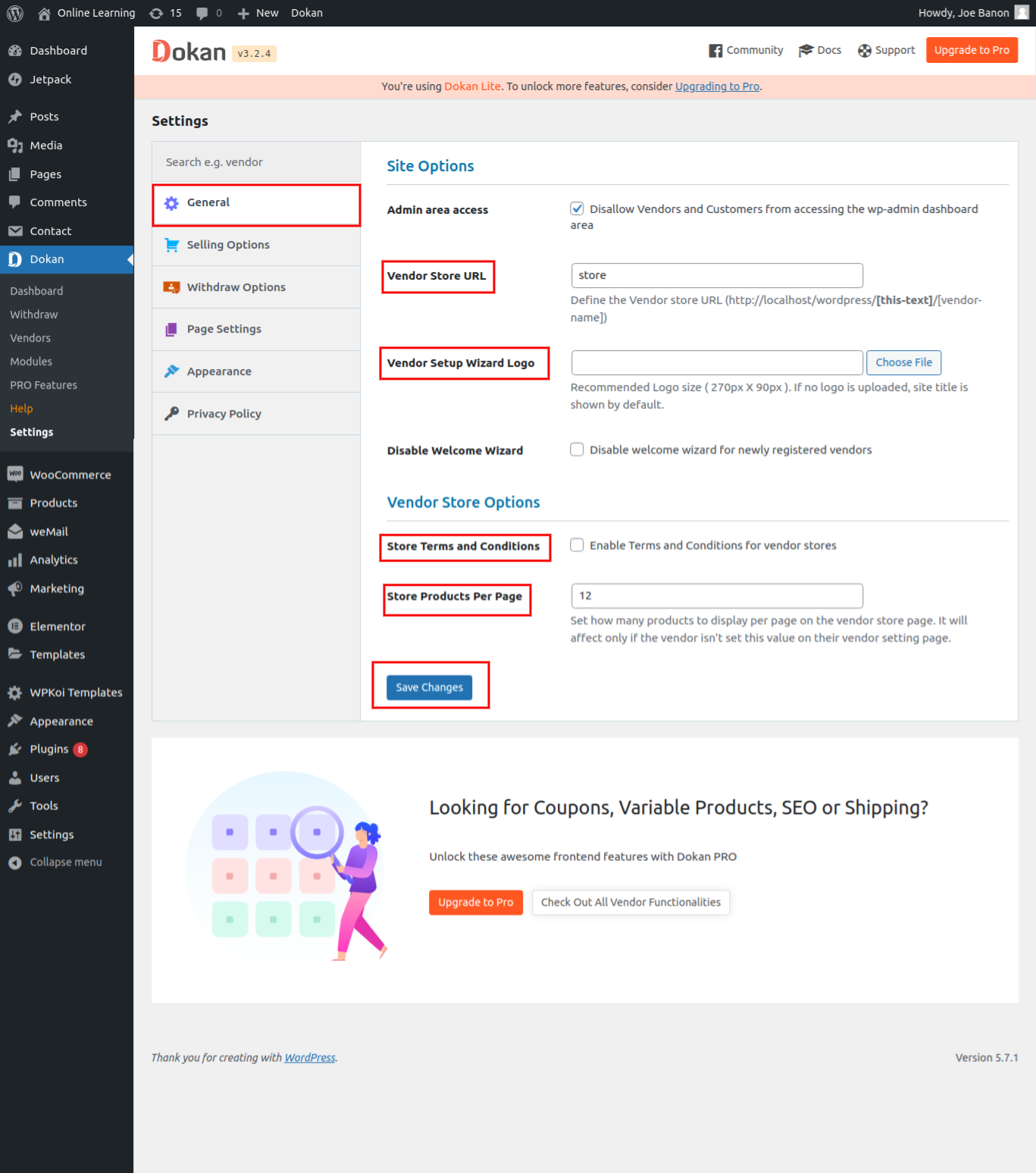 On this tab, you can access all of Dokan's basic settings. WP Admin Dashboard > Dokan > Settings is where you'll find this tab.
Enable Vendor Registration, Commission Settings, And Forms
With the aid of WPUF, the Dokan Vendor Registration Template will allow the site admin to add more fields to their Dokan Multivendor plugin registration form, which is otherwise restricted.
Vendors will be able to register using a premade form template that can be customized.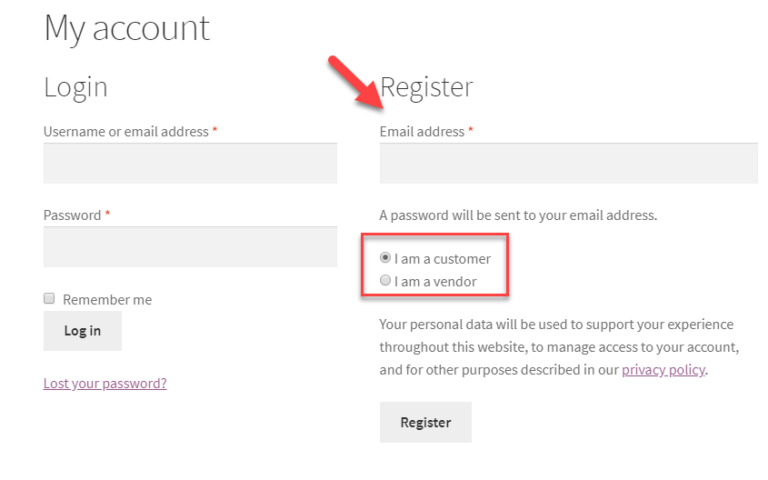 Register vendor through WPUF
Create a Dokan Vendor Registration form template.
Vendors who register in Dokan Multivendor using this form will be assigned to user positions as vendors automatically.
Admins can add as many extra fields as they want.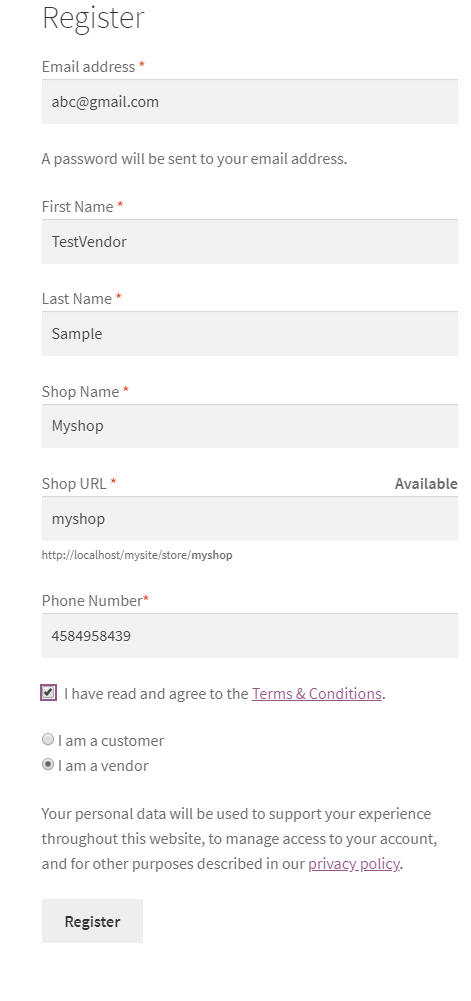 The most important part of Dokan Settings is the Selling Options segment, where you can tweak numerous settings for your vendors and their stores.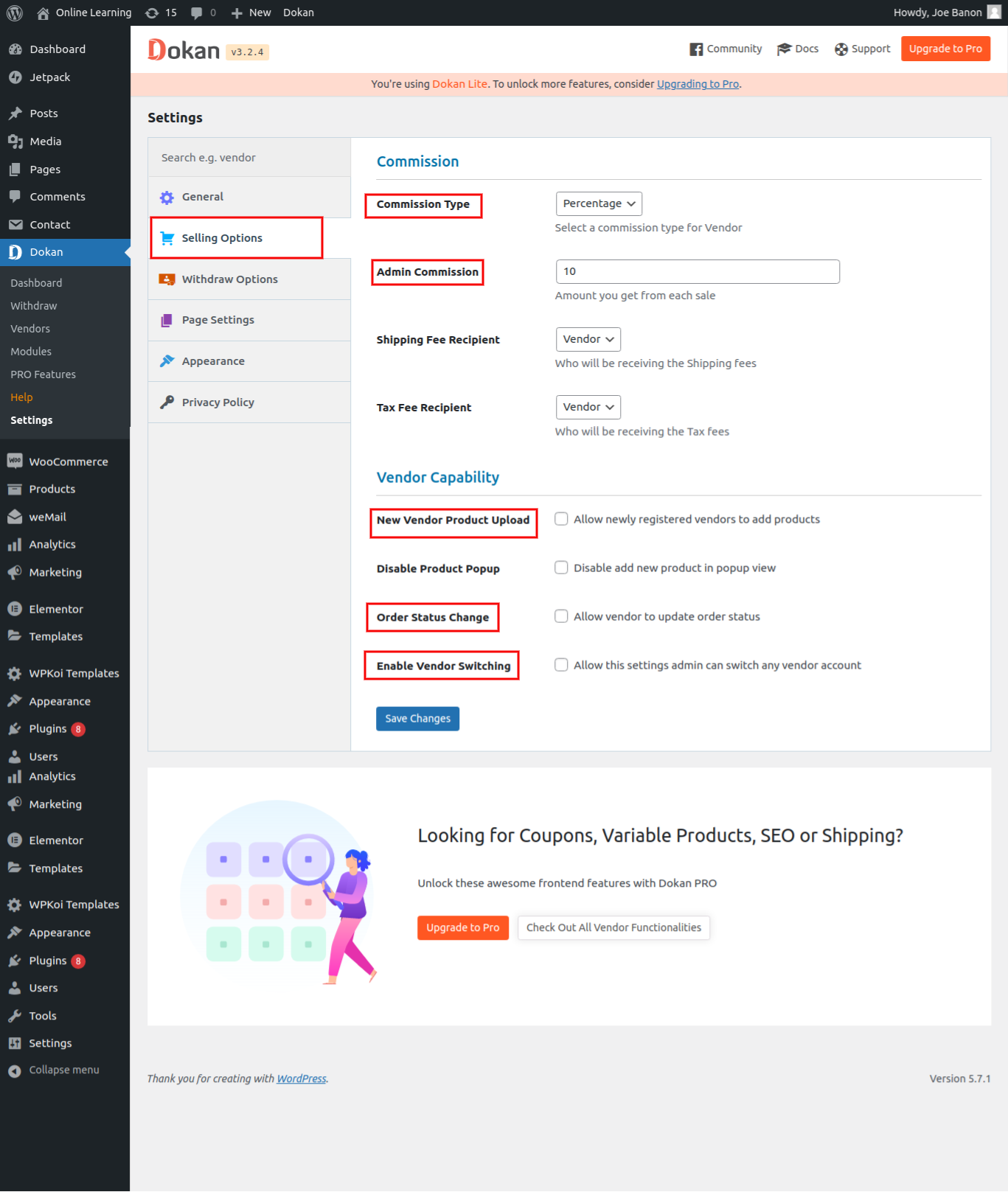 The Selling Options setting is located inside WP Admin > Dokan > Settings > Selling Options.
Setup Your Payment Settings
You'll need to withdraw money as a marketplace owner until you've reached the appropriate threshold. As a result, Dokan provides the same feature in the Withdrawal Options.
You can also use different payment gateways inside your online store to maintain accurate withdrawal.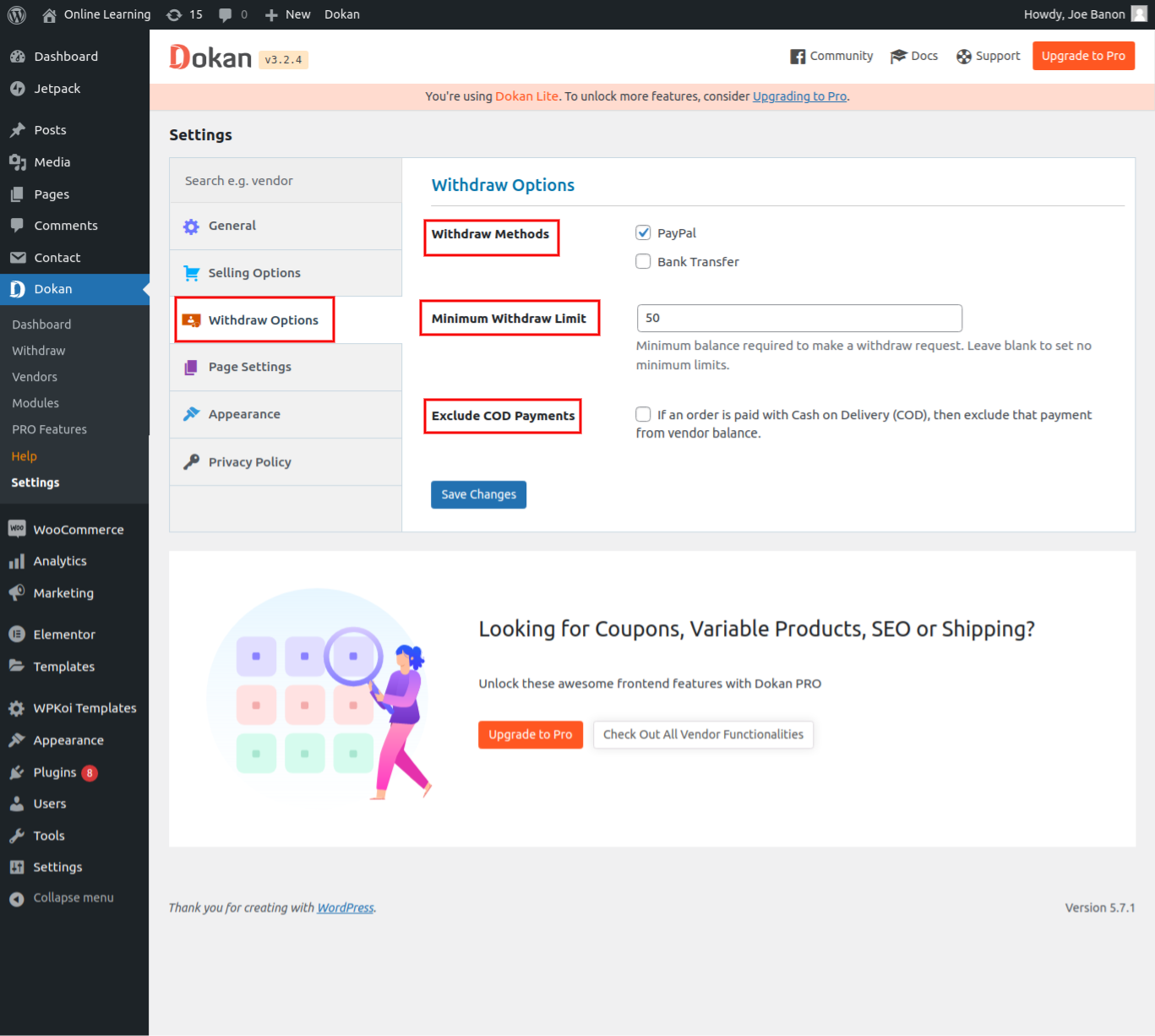 Dokan offers five payment withdrawal options: PayPal, Bank Transfer, Skrill, Wirecard, and Stripe.
So, if you're thinking of setting up these payment gateways, navigate to WP-Admin > Dokan > Settings > Withdraw Options > Withdraw Methods.
Start Adding Your Vendors Manually Or Import them
Vendors are vital to the success of every online marketplace. Since they trade by selling their wares, the administrator is paid a fee for each sale. So only the Dokan backend can be used to build, add, and customize vendor profiles.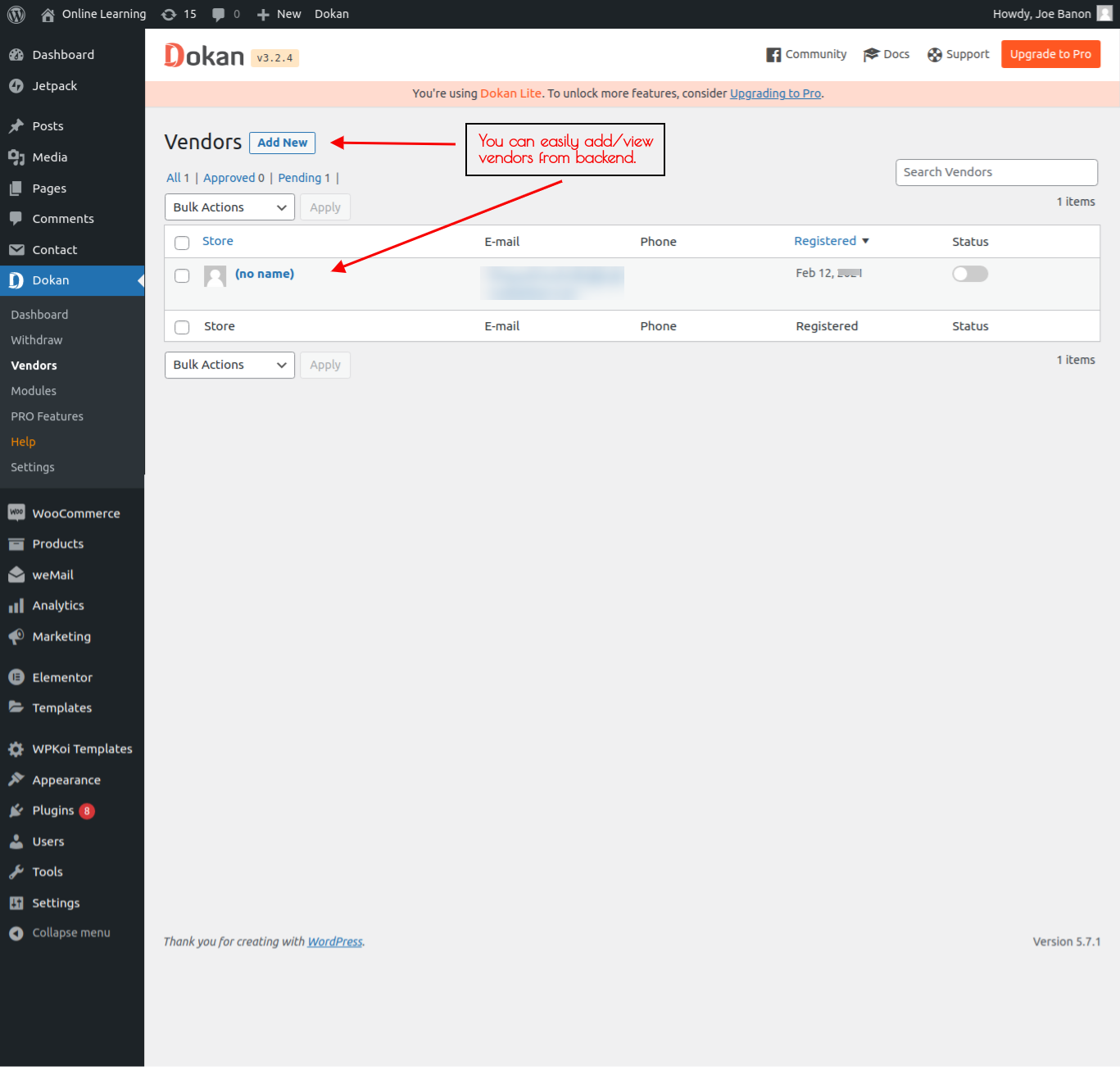 To create a vendor profile, navigate to the Admin Dashboard > Dokan > Vendors > Add New.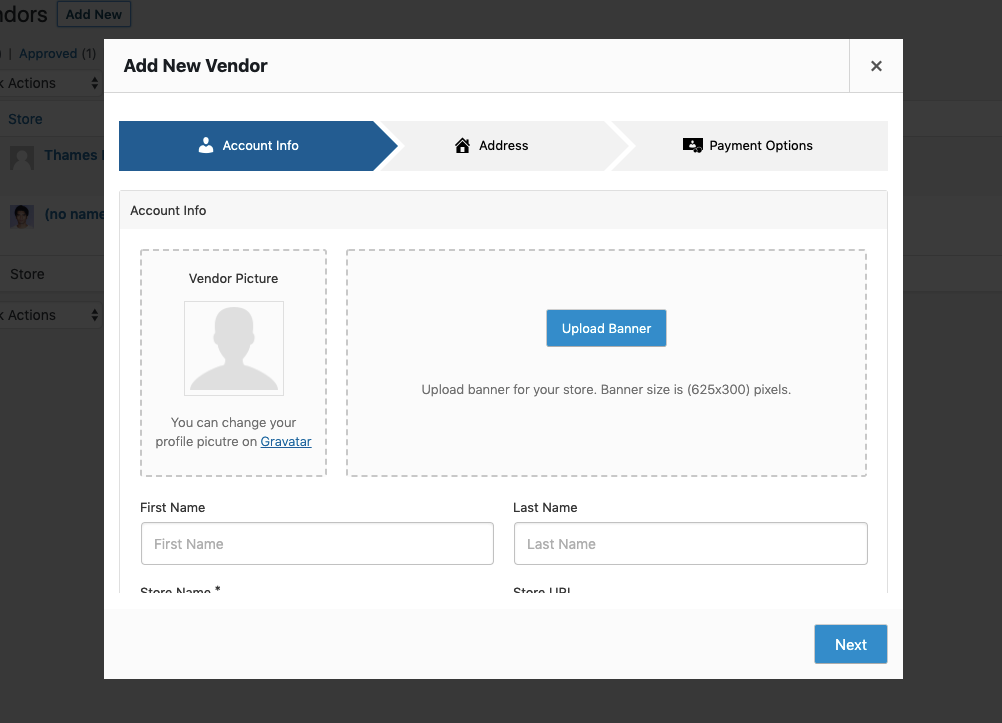 When the admin clicks the Add New button, a form in the form of a modal window appears, with all of the fields needed to add vendors.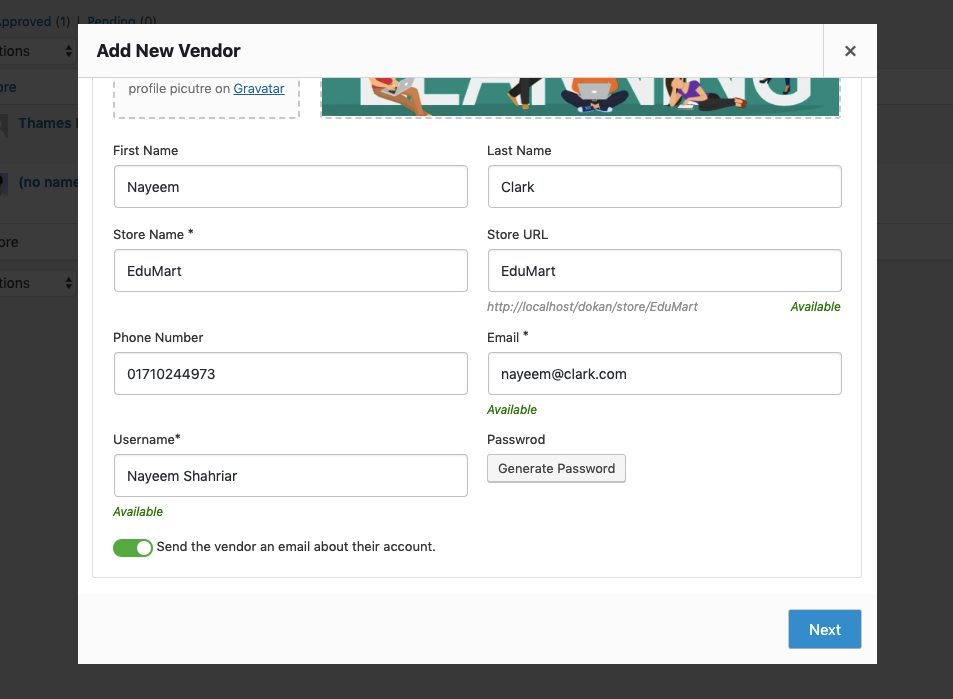 The admin will need to upload images, create a banner image, fill out the vendor's name, email, phone number, and username, as well as create a password for the vendor he wants to create. After that, he or she must select the Next button.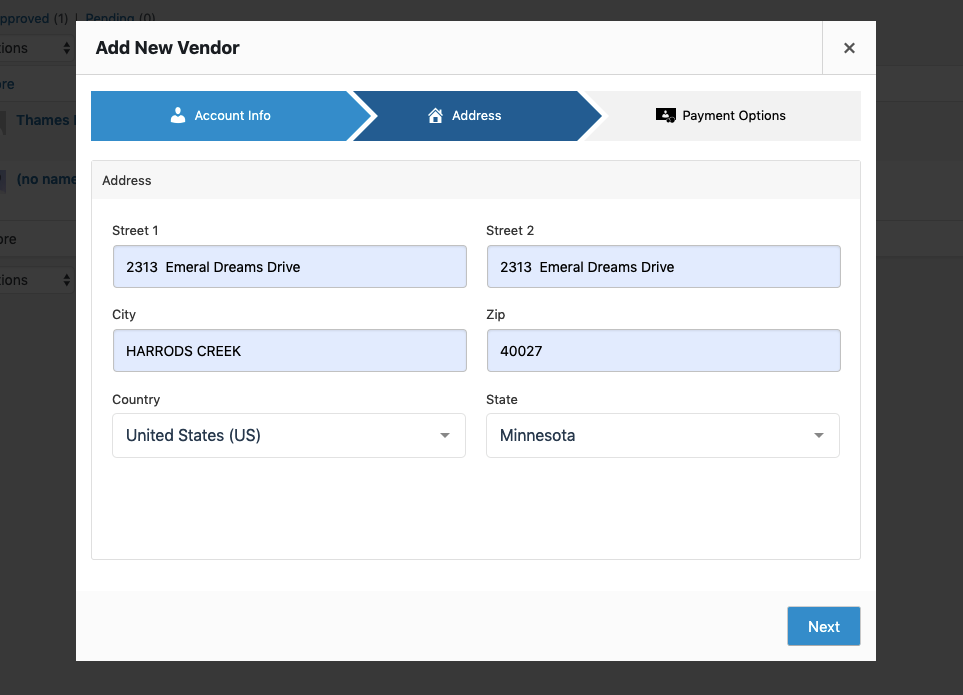 At this stage, the administrator will enter the vendor's address and press the Next button to continue.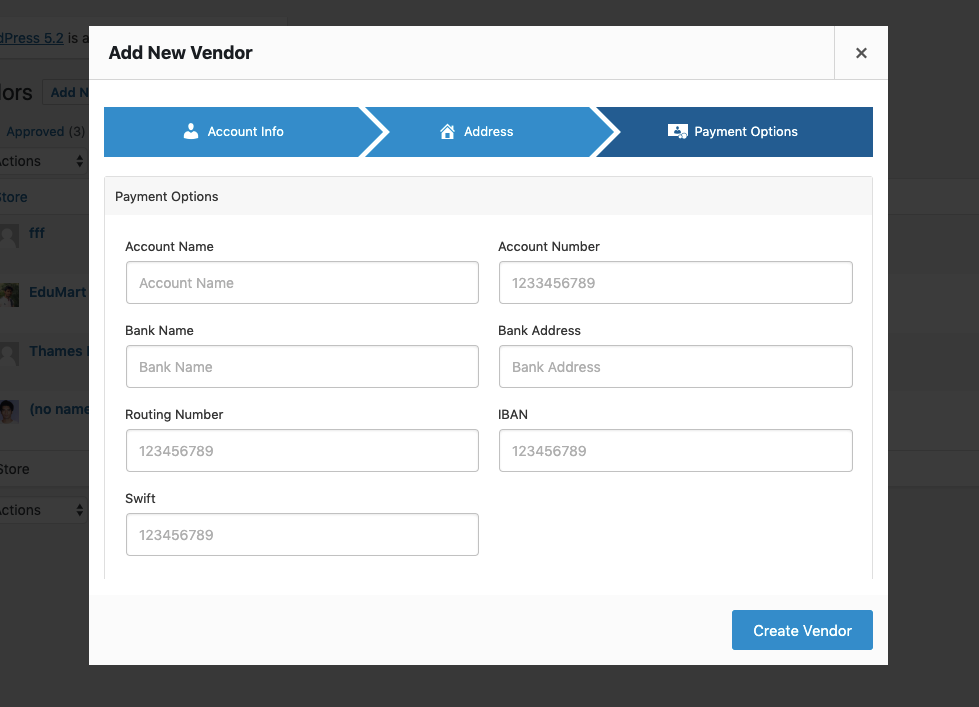 Finally, the admin can enter the vendor's bank account information and PayPal email address. The administrator might still allow their vendors to sell their products, publish products directly, and showcase a vendor.
Finally, the admin must click the Build Vendor button to initiate the process of creating the vendor.

This is how the vendor would appear in the list of vendors.
Note: You can follow this guide to import products from all your WooCommerce stores into one WooCommerce store in real-time.
Track Performance
The Vendor Analytics module has been added to Dokans' extensive library of modules. Vendors can now measure and track their store's results to see whether things are going well or whether they need to change.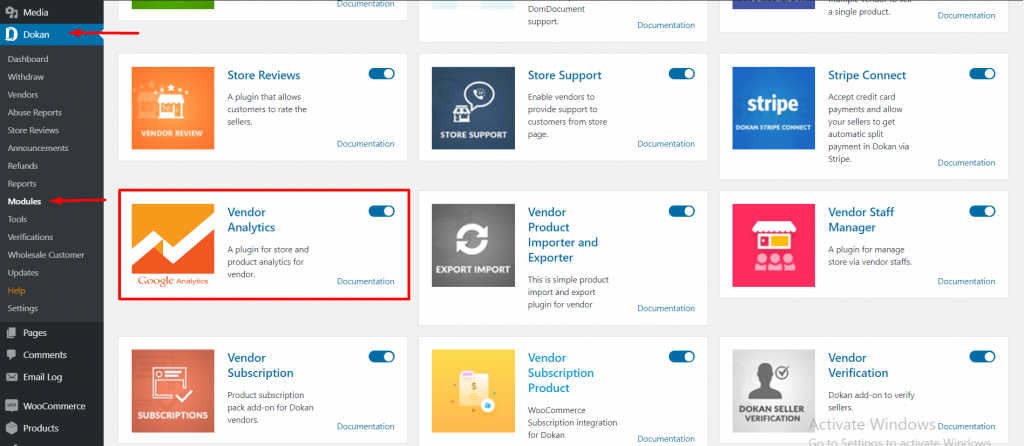 Navigate to WP Dashboard > Dokan > Modules to unlock the module. Enable the Vendor Analytics module at this stage.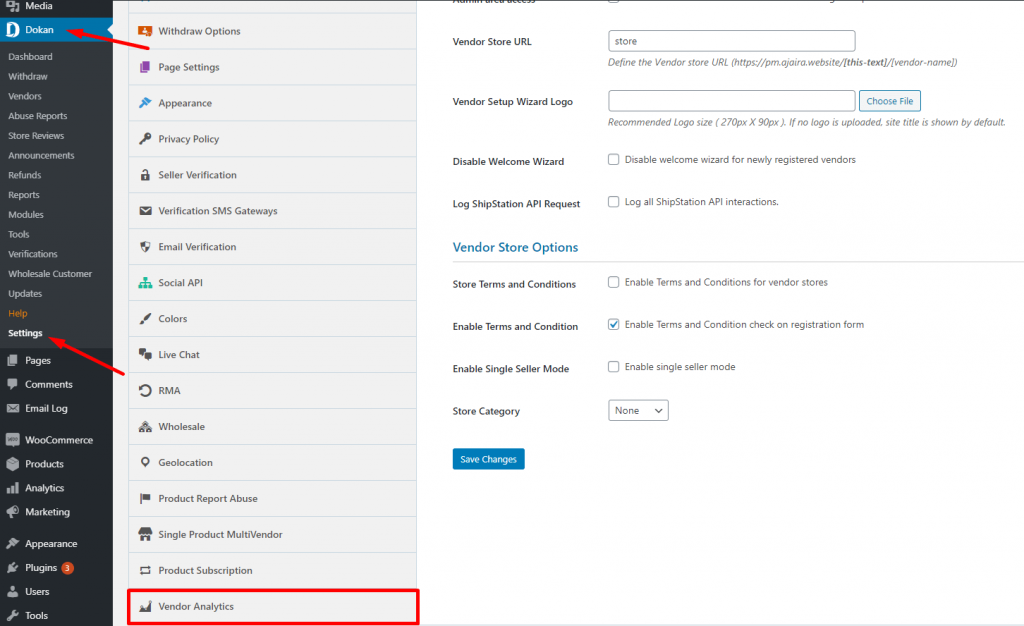 You'll need to add your Google Analytics account to track store metrics and results.
Navigate towards Dokan Dashboard > Dokan > Settings > Vendor Analytics.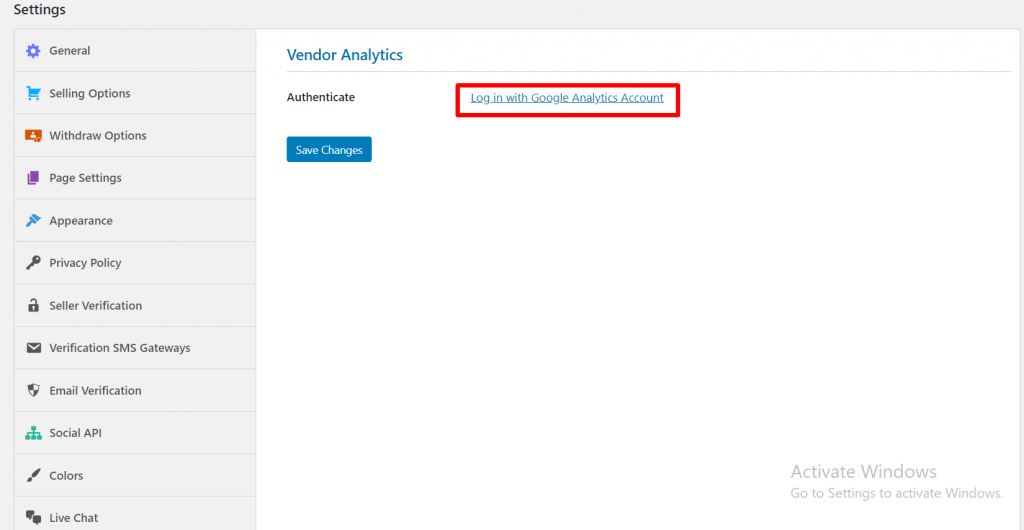 Now, choose Login with Google Analytics Account from the drop-down menu. You'll be guided to your Google Accounts tab. The Gmail account you used to build your Google Analytics account must now be enabled.
Next, allow the Dokan app access to your Google Analytics account's information.

After that, you'll be guided to the Dokan Dashboard.
Your Google Analytics Tracking ID must be entered there. If you like, you can add multiple ids.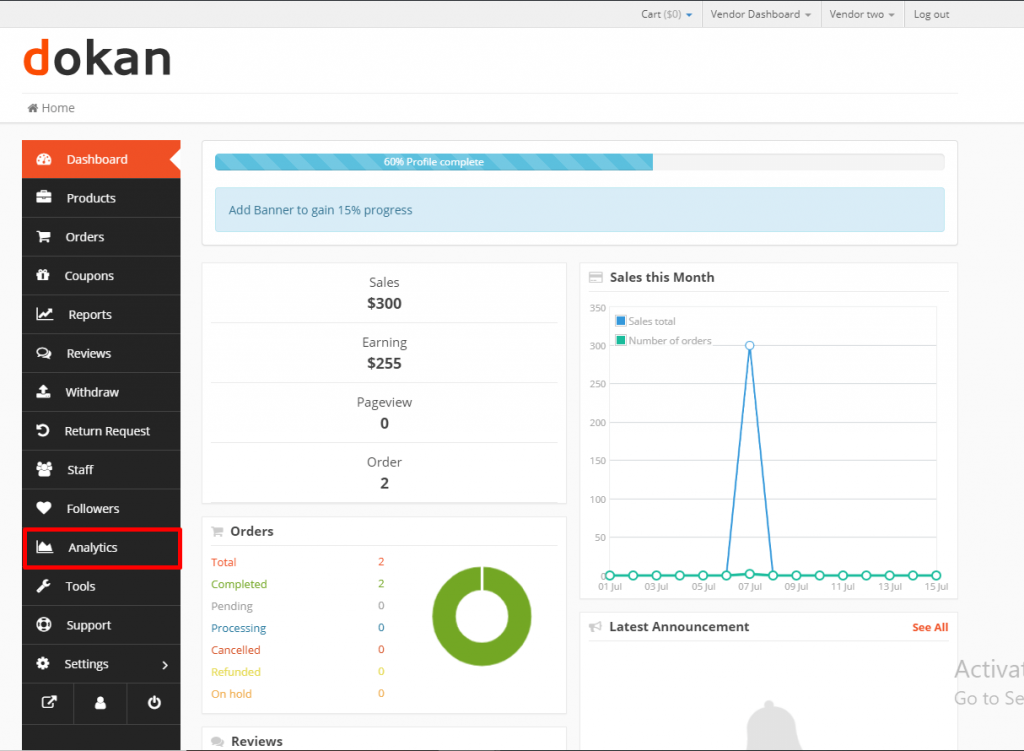 To finish the setup, click Save Changes. The vendor dashboard allows vendors to view their analytics. From the dashboard's sidebar, select the Analytics option.
For more information, please check the Dokan review.
Boom, There You Go With Your WMVM (WooCommerce Multi-Vendor Marketplace). Start Selling At Your Marketplace And Earn
You'll get an easy-to-navigate Dashboard after successfully downloading Dokan on your WordPress account. You can get a quick overview of your online store's details from this page.
Information such as the number of suppliers, fees paid, monthly sales, withdrawals made, and so on.
So in that case, you need to navigate to WordPress > Dokan > Dashboard.
Considerations Before Panickly Jumping On The Multi-Vendor Store Setup
Multi-vendor store managers should pay attention to a variety of factors. Each component represents a piece of the puzzle in your multi-vendor store. There isn't a perfect picture if even one piece of the puzzle is missing. This is the illustration that your customers see.
For that, one must consider each and every aspect beforehand and avoid mishaps.
Have A Proper Business Plan
Before you can even consider what strategies to use to expand your market, you'll need a business plan. This is the approach you'll use to ensure that you're on the right track and that you have metrics to evaluate.
We've seen a lot of people jump right into picking a platform without worrying about what or how they'll expand their business, which is a recipe for disaster. If you're not careful, you'll become perplexed.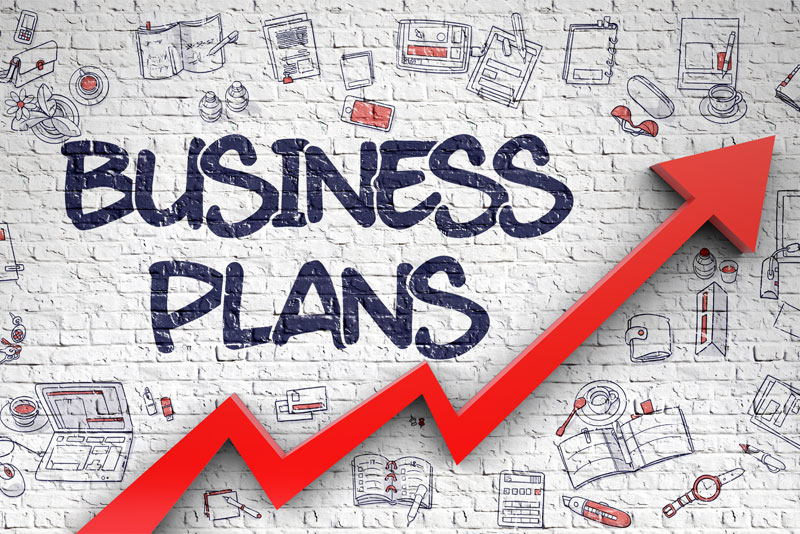 You might be wondering- What precisely is a business plan? To put it differently, a business plan is a document that outlines multiple perspectives of your business. The following should have been included:
Define your objective clearly.
How will it be sponsored?
How will the competition be maintained? (technically)
Financial forecasts for the next 18-24 months, including required funding and profit and loss forecasts
Define who your target users (customers/vendors) are.
Determine the commissions.
Plans for marketing and advertisements
Price ranges, commission structures, partner arrangements, and other aspects of the competitors' businesses are investigated.
Vendor and consumer mentoring programs
When things get really bad, your business plan will help you stay focused and help you figure out what is and isn't working. Various online tools can help you develop a business plan. When your business expands and you learn what works and what doesn't, your strategy can evolve.
Strategize Well About Your Revenue Models
There are thousands of different revenue models for multi-vendor marketplaces. You'll also need to dig at your competition's rates and what they're like and what will fit brilliantly for you. The foregoing are two of the most significant models:
Commission
Subscription or membership fee
Carefully evaluate when establishing your revenue model-
Costs associated with payment gateways Typically, this is about 3% of the total offering.
What is the time commitment for managing and maintaining the marketplace?
Costs of ongoing assistance
Acquisition costs to customers
Costs in finding a vendor
Costs of advertising
Busy With Planning Your WooCommerce Multi-Vendor Store Budget, But Still Not Satisfied???
Don't worry we are listening, and here to help you out with our resource…
Legal Requirements
Setting up your regulations, documents, and agreements is a crucial component of starting a new business. When it comes to introducing a multi-vendor marketplace, there really is no exception.
These are just basic recommendations; for more information on the various legal aspects, you could consult a lawyer and an accountant-
Do you require a business license for your website?
Is insurance a prerequisite for you?
What are important Regulations?
Privacy Policy concerning your niche
What should be there in your user agreement
Script your seller Agreement beforehand
What should be your policies on refunds
Hints about your support Policies
Manage your copyright include
Define your DMCA mandates
Do clearly mention your Laws governing jurisdiction before
Platform
Your multi-vendor marketplace platform is characterized as the technology that powers your company. This is the most important aspect of your daily operations, after the business plan. We see the most common mistakes in the following areas of your website-
Characteristics
Expectations on the market
Solutions for making payments
Payment options
Choosing a platform is crucial, and it should be carefully investigated. Consider the platform based on a comparison, i.e. the features you need vs. the features you desire.
Customer Support
Every company relies on prompt customer service. You will find yourself drowning in assistance if you do not have a strong support group and aid center. The most common blunder we've seen in customer service is providing help solely through a contact form and email.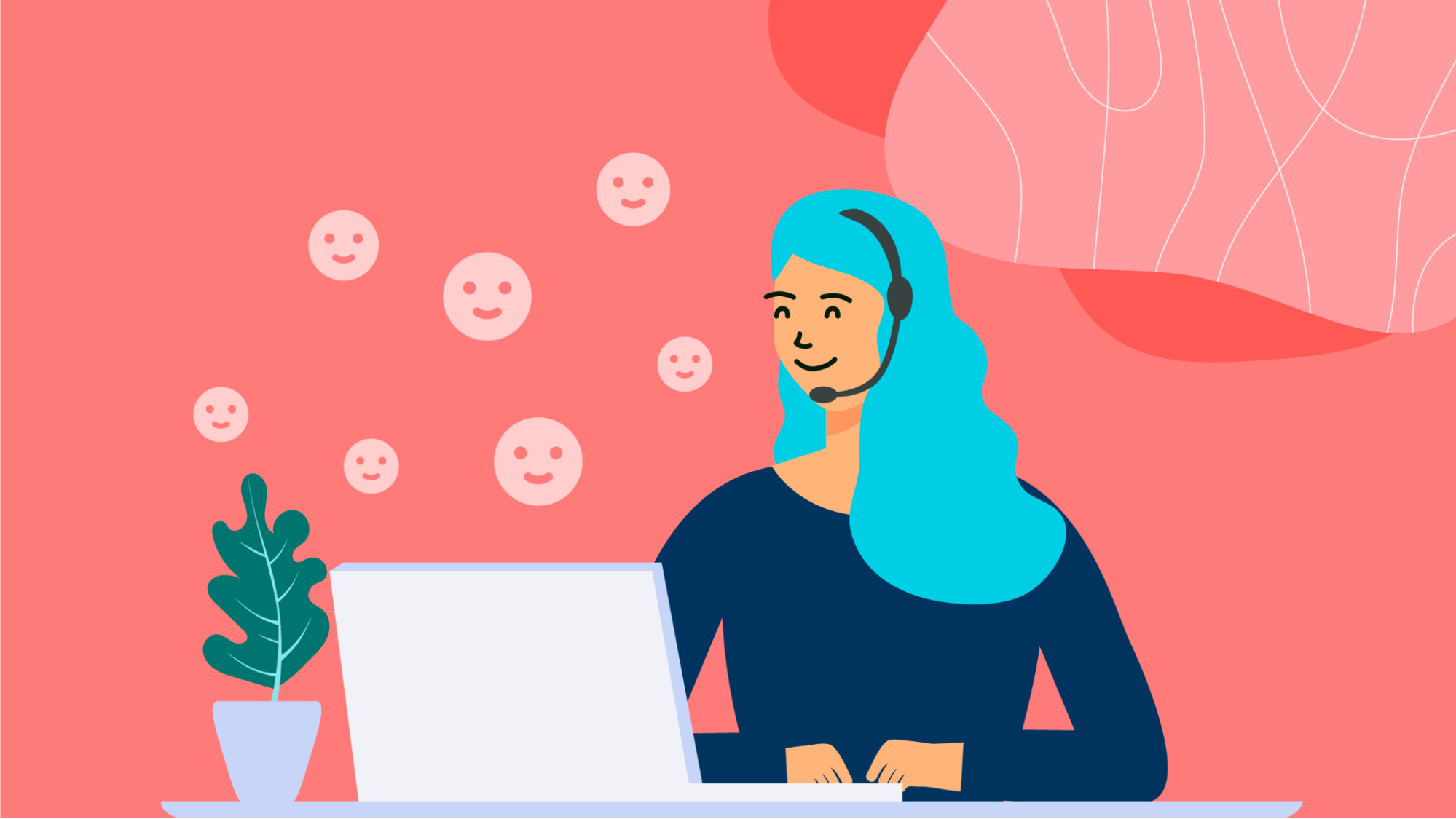 Customer service can be handled by a ticketing system. You'll be able to scale the team and provide timely support as a result. The worst-case scenario is that a customer sends you an email, it goes to spam, and you never reply.
Avoid sending customer service to your inbox; you'll inevitably run out of time to handle it, and it'll soon become a mess. There are several ticket-based solutions on the market, do check out HelpScout, ZenDesk, FreshDesk, etc.
Customer Feedback Would Help You Improve Performance Of Your Store?
Yes, You Heard That Right…Wanna refer our resource on that???
Along with not having an effective customer service system in place, vendor support is another aspect that we often see overlooked. You can't expect the vendors to sort it out on their own. After you've developed your platform. For your vendors, you can establish user guides for the different features you have.
Choosing Efficient Payment Gateways
People often make the mistake of developing their marketplaces first and then paying attention to payment processing just a week before they launch. Most payment processors need some time to set up accounts, and you must verify the payments you receive from your customers.
Choosing a payment gateway precludes extensive testing. Various aspects of the gateways must be recognized, including-
Charges & Fees
Schedules of payments
Fees for recurring billing
Procedures for refunds
What Lies In The Future Of WooCommerce Multi-Vendor Marketplace?
In the coming years, a lot of major things in eCommerce are likely to change. We're here to help you figure out how eCommerce can evolve in the future.
We'll break down some of the most important multi-vendor eCommerce patterns, analyse what we think would be the most significant changes in the near future, and then analyze why those changes took place.
There's a lot to go over, so let's get started.
Marketers Need To Understand, How to Stand Out?
Keeping Their Pricing Structures More Simple And Transparent
You can offer every channel the opportunity to compete while staying profitable by pricing your products equally across all channels. Rather than totally disrupting the marketplace on price and positioning yourself as a direct competitor to your dealers or distributors, it is advisable to work together and maintain more competitive prices.
Even though you might not be able to control the exact pricing point that each sales partner uses, setting a minimum selling price for your eCommerce platform or direct sales will help you avoid undercutting the competition and ensure that both of your channels stay competitive.
Encourage Your Business Partners As A Verified Knowledge Source By Educating Them About Your Products. Ensure Continued Product Information And Transfer It To Others
To prevent and manage any channel disputes that can occur, communication is essential. The entire distribution network will benefit from partnering with channel partners and exchanging data. Present your vision and objectives in a clear and concise manner, as well as insights into how both parties are compensated.
You should provide up-to-date product training for retailers' sales teams, as well as promotional support materials and information they need to know, to inspire them to sell your products.
The ideal economy is a conversation. Try to channel or control that conversation and you will stop the chatter.

― A.E. Samaan
It's important to remember that when dealing with sales channels, you don't have full influence over the end-customer relationship. As a result, you must inform your partners about the most recent product changes and data so that they can have the most reliable and best level of customer care and service.
Create Your Own Store. However, Make Your Partners Aware Of Your Presence As Well
Positioning both your eCommerce store and the partners who sell your products will have a positive impact on your company.
Allow trusted partners to promote their physical store locations on your website, and provide opportunities to protect online shoppers in identifying these in-store retailers. Many customers would also prefer to look at a product in person while exploring products online.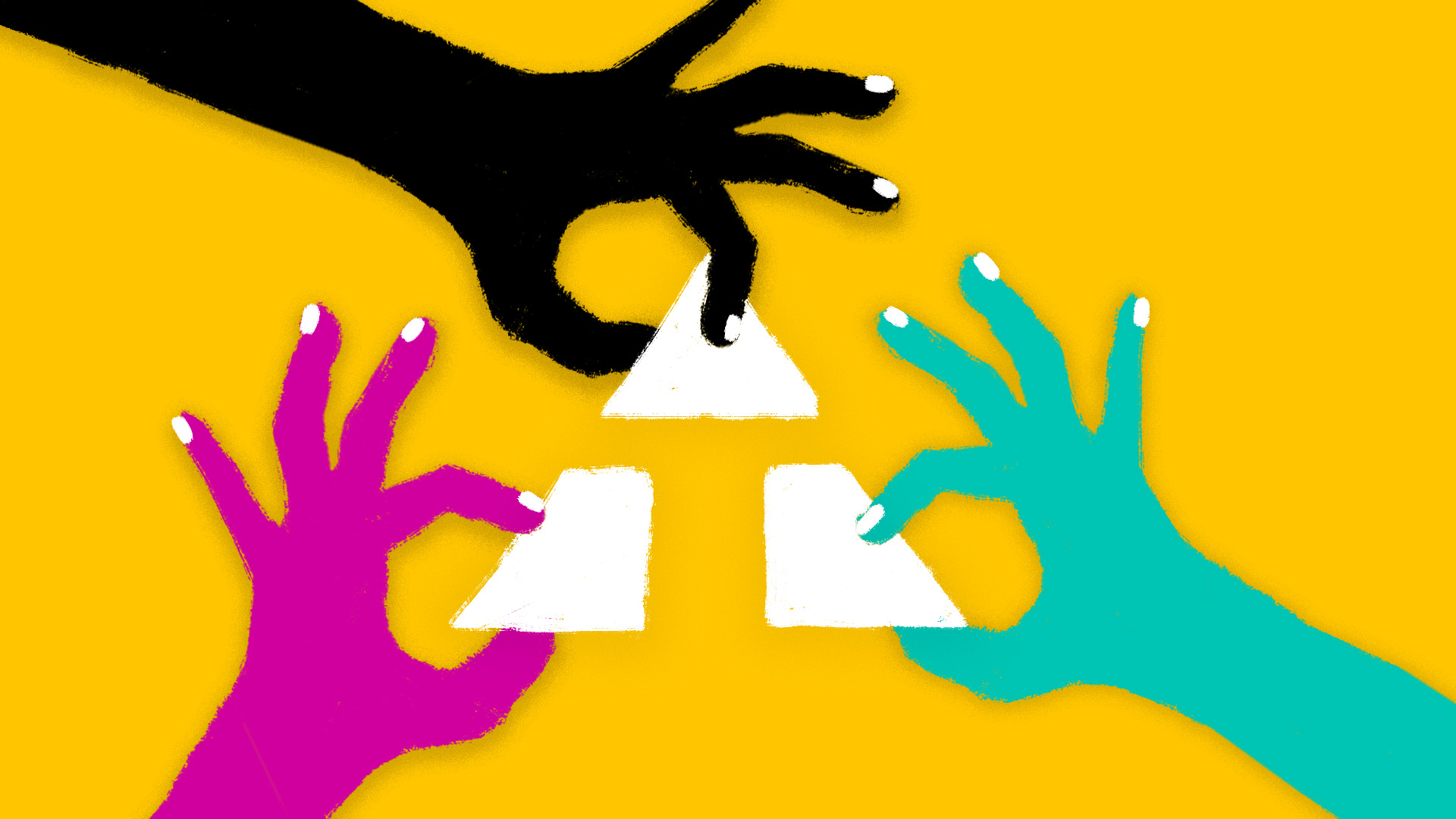 If customers complete the checkout process on your eCommerce site or visit a partner store to complete their order, the result is an improvement in net revenue and a win-win situation for both you and your channel partners.
Take Full Control Over Your Product Sales
Another way to avoid channel conflict with current partners is to sell items on your eCommerce platform that are only accessible to you, allowing you to control over all the sales.
You're not specifically competing or undercutting on price; rather, you're offering more exclusive choices that are only available on your brand's website.
These will increase demand, draw attention, and show off what your brand has to bring.
Retailers might not have been able to carry all of your products, but your web marketplace will fill in the gaps by providing alternative alternatives for consumers who can't find what they're looking for in a physical store.
Don't Be Extremely Reliant On The Medium You Opt For
Consumers are the driving force when it comes to B2B eCommerce. Your company must consider these various patterns as their purchasing and shopping preferences shift.
It may be simple to decide that one channel is more important to concentrate on than another, but preferring and being overly dependent on one platform without considering the overall purchasing preferences of all your customers can lead to you missing notable opportunities.
Progress is impossible without change; and those who cannot change their minds cannot change anything.

-George Bernard Shaw
Utilizing multiple channels and taking steps to minimize and overcome any resulting disagreements maximizes the growth potential, allowing you to keep successful channel partners and expand your customer base.
Automation Is The Key
Ecommerce automation is a rapidly expanding aspect of online commerce. This includes everything from marketing automation to warehousing and everything in between. Every department or business unit has an aspect that can be automated to some degree at this point.
Nature's Conscience Comes First
Today's online shoppers are more savvy and demanding than ever before. It's no longer a question of which shop has the best deals. Customers are increasingly concerned about a product's environmental effects.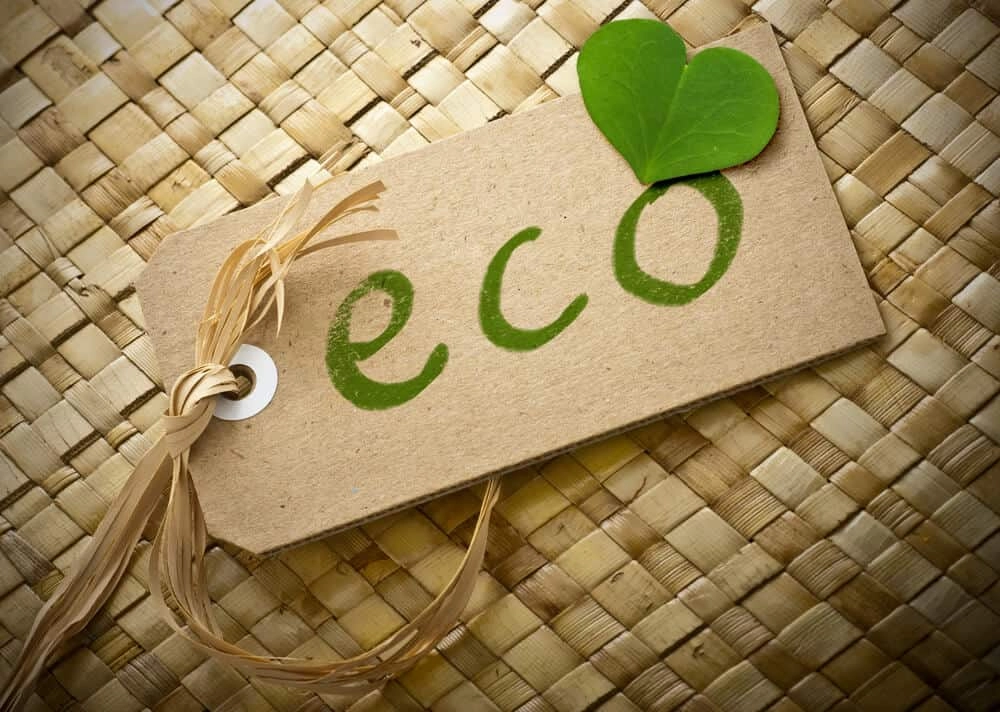 With the rise of environmental activists, sustainable products are more than just a buzzword. It is only reasonable that retailers follow suit and ensure that their products have minimal environmental effects.
Wrapping Up…
I hope you found this short startup guide on:
How To Create A WooCommerce Multi-Vendor Marketplace? Helpful
Every business and every marketplace is and will be different. Even for those competing in the same space. You can never have too much planning when it comes to launching and maintaining a successful multi-vendor marketplace.
WooCommerce provides a lot of tools to make running your multi-vendor marketplace easy. This guide will help you to better plan your marketplace before you start and launch effectively from day one. Once you've completed the setup, you'll need to concentrate all of your energies on attracting vendors and promoting your future customers.
We sincerely wish you good fortune with your WooCommerce Multi-Vendor Marketplaces' future.
Have there been any key points that we've forgotten to mention? Please share your thoughts with us in the comments section below; we'd love to hear from you.